Best fantasy baseball season ever: How Phil Dussault did it
Getty Images & Phil Dussault
The rise of a preternatural fantasy baseball manager began by accident.
It was November 2016 and Phil Dussault needed a new car for his customized hockey jersey business. He worked from home in Terrebonne, Quebec, but he needed a reliable vehicle to make crosstown trips to a supplier in Montreal. He bought a Hyundai Santa Fe that came with a free trial of SiriusXM radio. That winter, he made the 90-minute round-trip drive several times a week, usually around midday, and he began a routine: He listened to a fantasy sports show hosted by Jeff Erickson and Chris Liss.
Dussault, now 33, played fantasy football for years. He loved it. But over 15 years or so of competing, he believes he broke about even. He wagered on games, but he didn't stand out there, either. That winter, as Dussault traveled to get names and numbers embroidered on blank hockey jerseys for adult and youth teams, Liss and Erickson focused mostly on preparing for the fantasy baseball season. They talked about the high-stakes National Fantasy Baseball Championship (NFBC) leagues they and other serious managers competed in. They discussed strategies and players to target and avoid. Dussault was intrigued.
Hockey was Dussault's first love, but he read "Moneyball" in business school and was fascinated by the idea of finding market inefficiencies in sports. He considered himself a numbers guy, and he'd applied for analyst internships with NHL clubs but never heard back.
Growing up in Saint-Hyacinthe, Quebec, and later in Toronto, Dussault had played some baseball. His dad played and coached, and his grandfather always put the French broadcasts of Expos games on the radio. But he had never participated in a fantasy baseball league. Baseball was a secondary interest.
After months of listening to Liss and Erickson, he decided to act. He convinced his brother, who works in finance, to split a $1,700 Main Event entry fee with him - not an insignificant sum for a small-business owner with a girlfriend and a 2-year-old child, and not exactly a small or shallow pond. The Main Event is widely regarded as the premier event in fantasy baseball because of its prize pool, quality of competition, and season-long test of endurance and skill.
"When I tell that story, people think I'm crazy," Dussault told theScore. "Right into the Main Event. It was the big one, and I just wanted to play. … My jersey business was doing really well at the time so I had some money set aside for myself."
Four-and-a-half years later, Dussault is on the cusp of the greatest fantasy campaign ever by a number of measures, and he's in the conversation for best fantasy baseball manager on the planet.
He's the overall leader in the NFBC Main Event ($150,000 grand prize) as of Friday, and the second of his three Main Event entries is third overall. His third entry is leading its individual league and is 26th overall. He is first in the NFBC Auction Championship ($20,000 grand prize), and fourth in the Rotowire Online Championship ($125,000 grand prize). He's leading in 20 of the 22 high-stakes leagues he entered.
FanGraphs fantasy writer Paul Sporer said the most impressive thing about Dussault's performance this season is "the overwhelming success of it and how much the rosters vary. The range is insane." Sporer is 25th overall in the Main Event this year.
Dussault's total earnings could surpass the single-season NFBC record of $305,000 (set by Chad Schroeder in 2015). He paid $17,500 in entry fees for his 22 teams, and if the season ended Friday, Dussault would win $318,000.
That would be a 1,700% return on his investment, like buying GameStop stock in January (which has returned a mere 1,000%).
Idaho pig farmer Lindy Hinkelman won the Main Event and the Online Championship in 2009 in what many consider the greatest fantasy baseball year on record. He's the only manager to win both. Dussault is unlikely to capture the Online Championship, but there's a lot more competition now - there are 634 teams in this year's Main Event compared to 389 teams in 2009, and 2,388 teams in the Online Championship versus 599.
Dussault's top Main Event team has 6,160 standings points. If that holds, it would be the highest total in Main Event history.
Moreover, he's already finished in the top 12 overall twice (2017 and 2019) in the Main Event, and last season, he won three individual Main Event leagues, which paid out $7,000 each for first place.
"Fantasy baseball is the first game I found that blends all my skills together and seems to work," Dussault said.
He developed his own system, his own rules, his own way - and his approach offers a few lessons that other managers can use to shape their own big-picture strategy.
1. Start with a 'blank slate'
Dussault believes it was an advantage that he hadn't played before.
In 2017, he was less aware of the concepts many managers treated as fantasy baseball gospel: Never draft a starting pitcher in the first round. (Dussault would be the first Main Event overall winner to do so if he maintains his lead.) Don't draft closers early.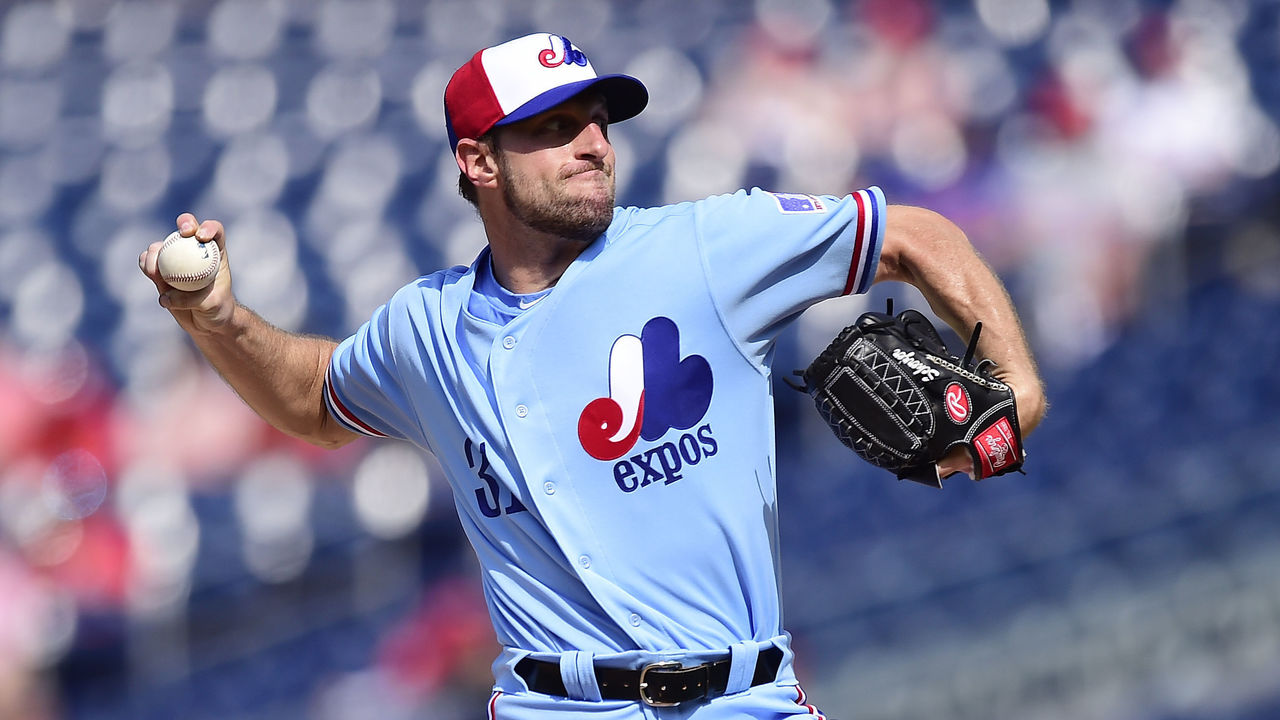 "In my first Main Event, I started with (Max) Scherzer, (Corey) Kluber, (Kenley) Jansen, and (Mark) Melancon," Dussault said. "Anyone back then would have thought that team has no chance of winning. It was really unconventional. Starting pitchers going that early - even closers shouldn't go that early. But my numbers told me that's where the value is.
"It was weird, but (the blank slate) was one of (the) things that helped me early on and I stick with that."
There's a lot of focus on exciting younger players in draft season - like Vladimir Guerrero Jr., who was expected to be a breakout candidate this spring because of his age and pedigree. But the only under-25 player Dussault drafted in the top 10 rounds on his team, called The Robot M3, was Bo Bichette.
"People think younger players are the only players with upside. But look at Adam Wainwright this year," he said. "No one could have seen that coming, but this is the kind of thing that happens in baseball."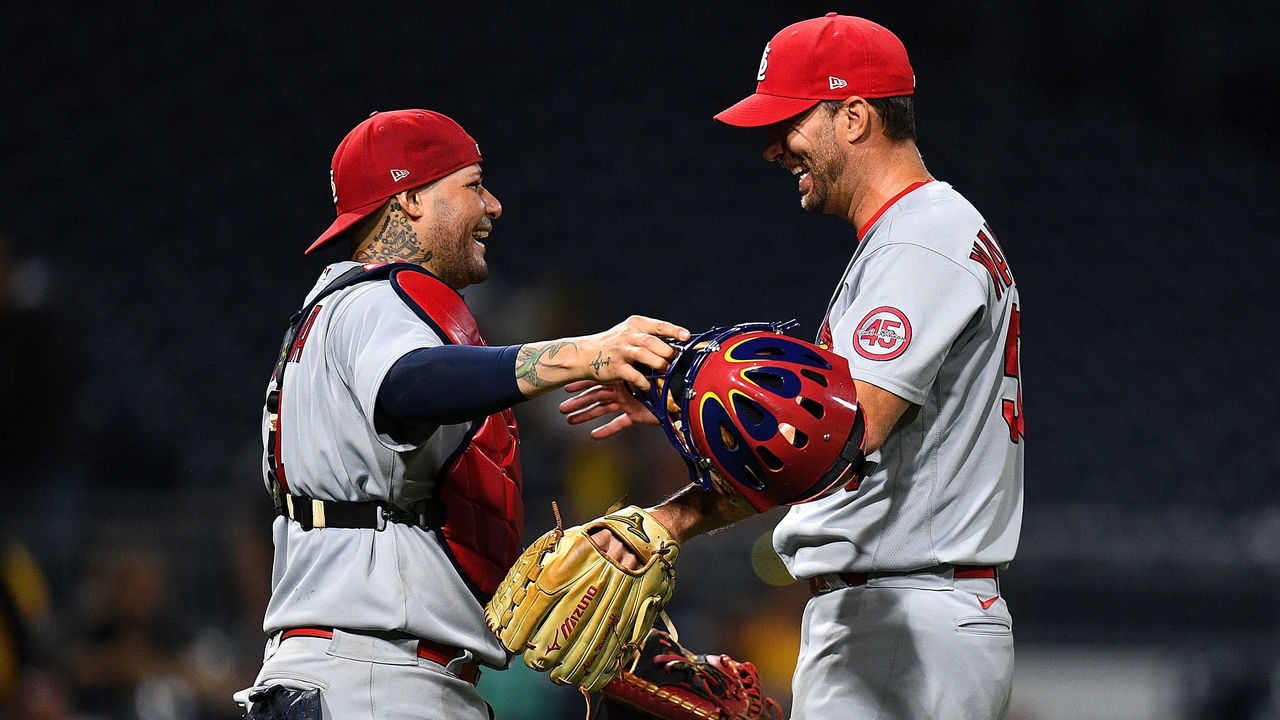 Meanwhile, his seventh-round pick, Kevin Gausman, is having his best season at age 30.
Though Dussault believed it helped him to start playing without many preconceived notions, he also felt he got lucky in 2017 when he finished 12th overall. He didn't have much of a system - he'd simply averaged three public projection systems to come up with a draft board. In 2018, he took the same approach and didn't fare well, failing to "cash" in any of the three Main Events he had entered.
"In the first two years, I honestly didn't know what I was doing," he said.
After the 2018 season, Dussault decided he needed to overhaul his process or quit fantasy baseball altogether.
2. Create a secret sauce
In the winter of 2018-19, while also juggling the demands of his growing family and business, Dussault went to work on his system.
"'This is the year where I'm going for it,'" Dussault recalled telling himself. "'I'm going to New York to draft (the NFBC holds online and in-person drafts). I'm building my system.' … The first two years I was basically taking people's work, averaging it, and trying to find small edges there. In 2019, I tried to find my own edge."
He looked at some public projection models, noting what they had missed in recent years, and began testing certain elements of player performance to identify inputs that those models might fail to account for. For instance, what happened to starting pitchers who increased their velocity? Did they outperform forecasts?
Jeff Zimmerman, a prolific fantasy baseball writer and co-author of "The Process," says the holy grail of forecasting is accurately predicting playing time; that's where many projection systems perform poorly. Dussault is obsessed with forecasting playing time, and Zimmerman suspects Dussault might have found an edge that helps him project innings pitched and plate appearances.
Asked to explain his secret sauce, Dussault pauses on the other end of the phone.
"Let me try to explain it without giving too much away," he says.
Dussault ran regression analyses and other statistical tests to determine which potentially overlooked skills correlated with performance. He settled on 25 pitching inputs for his model and 10 for hitting. He converts those statistical projections into one magic number for each player: their expected rotisserie-style fantasy baseball value, through a Standings Gains Points formula. Then he participates in a handful of mock drafts to see how his Excel sheet stacks up against public sentiment.
Dussault is not a master computer scientist - he considers his Excel skills to be good, but below those of the top-level analysts. His fantasy baseball superpower is that he's willing to work.
He debuted what he calls "the system" in the ballroom of the Stewart Hotel in midtown Manhattan in March 2019, which is when Zimmerman first met Dussault.
"I remember him being quiet, unassuming. He was nice," Zimmerman said. "We were with so many loud, opinionated people."
In 2019, Dussault finished eighth overall in the Main Event. Last season, he won three individual Main Event Leagues.
And in 2021, his system led him to Robbie Ray in the 17th round - his system looked beyond Ray's terrible 2020 and placed more weight upon his total body of work, with a bonus for being backed by a loaded Toronto lineup. Logan Webb was his 22nd-round pick, and he grabbed Steven Matz in the 26th. Those three players were some of the best value picks in fantasy this season.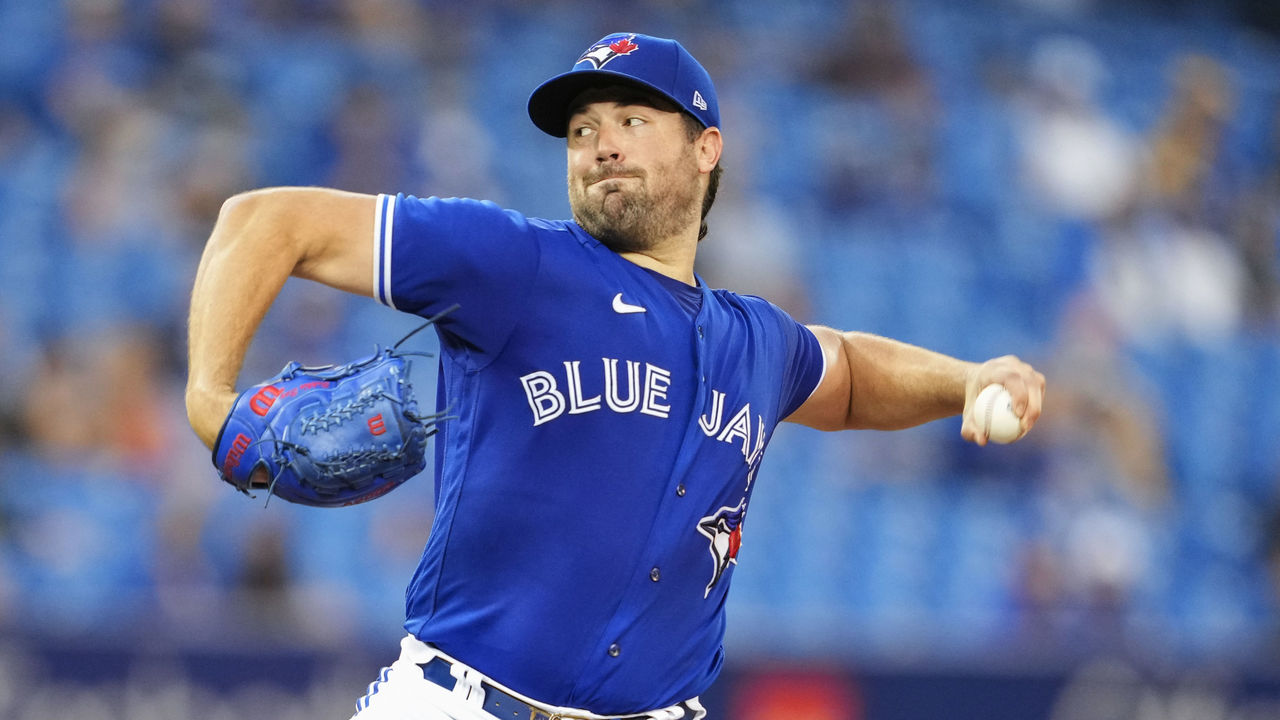 "He doesn't leave anything unturned," Zimmerman said. "It is kinda crazy how he has come on and dominates people."
Zimmerman said Dussault is even careful about choosing the leagues he joins, scouting the likely managers.
"He knew my ranking," Zimmerman said. "He knows if someone has won a bunch."
3. Sprinkle in the science of deduction
Dussault rarely strays from his system's suggestions. When Dave McDonald, an NFBC rival, asked him why he drafted a certain player, Dussault explained in a direct message on Twitter that he'd been the top name on his spreadsheet.
"That's why I am going with him. No emotion," Dussault recalled of the exchange.
McDonald dubbed Dussault "The Robot." The nickname stuck.
Dussault said he's never used the nickname for himself, but he named his Main Event teams The Robot M1, The Robot M2, and The Robot M3 - the leading team - this year.
During his drafts, he follows the picks via his phone and updates his spreadsheet on his laptop. He only switches to the draft room on his laptop when it's his turn to pick.
The 30-round Main Event draft sets a one-minute limit for picks, which can be challenging for indecisive managers. Dussault made his selections in an average of 16.4 seconds for The Robot M3 team. His slowest pick, selecting Charlie Morton in the seventh round, took him 48 seconds.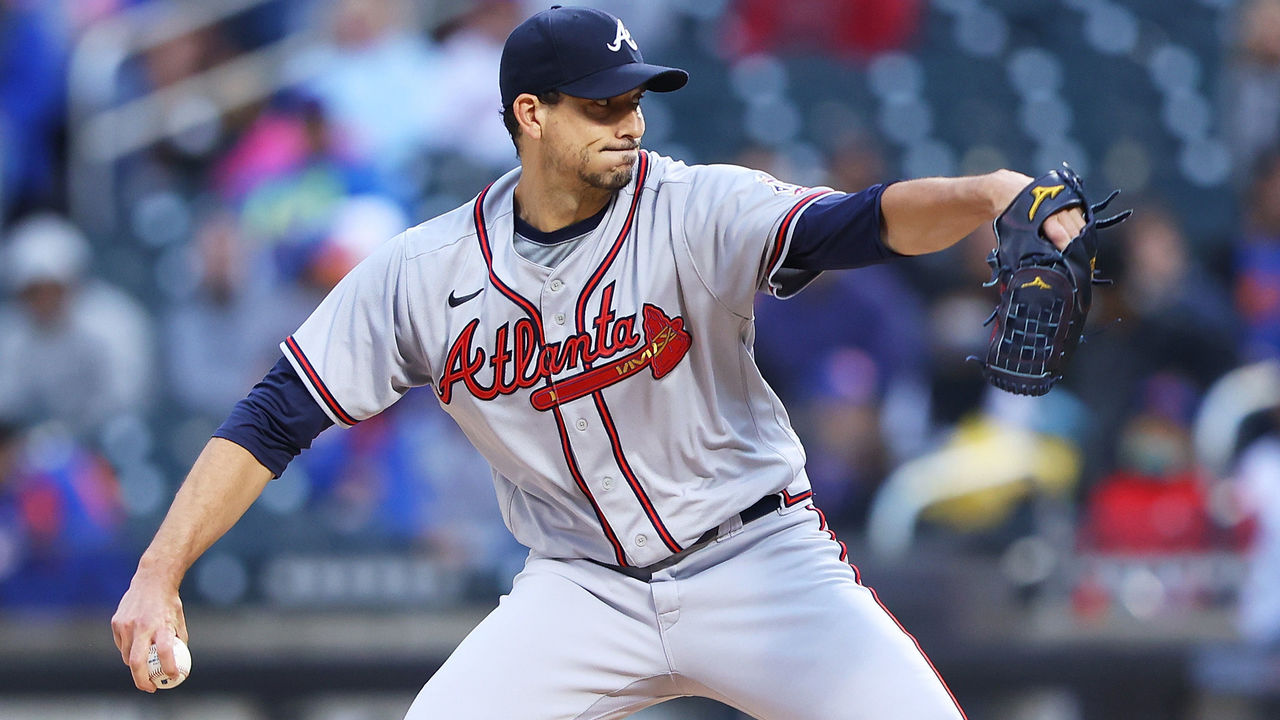 The system allows him to feel prepared and decisive on draft day. Still, he knows also when to stray from his spreadsheet, which is another reason he's on the cusp of winning the Main Event and breaking the record for NFBC single-season earnings.
In the 25th round, six players were listed higher on his spreadsheet than White Sox pitcher Carlos Rodon. But instead of obeying his Excel sheet, he listened to his gut.
For one thing, he wanted to diversify: He had all of the players listed above Rodon on his other teams, but he didn't have Rodon rostered anywhere.
He also suspected there was hidden value with Rodon. A number of media stories that spring focused on Dylan Cease, a failed prospect up to that point, and his work with White Sox pitching coach Ethan Katz, who'd helped turn around teammate Lucas Giolito. Not as much had been written about Katz and Rodon, another mostly disappointing young pitcher.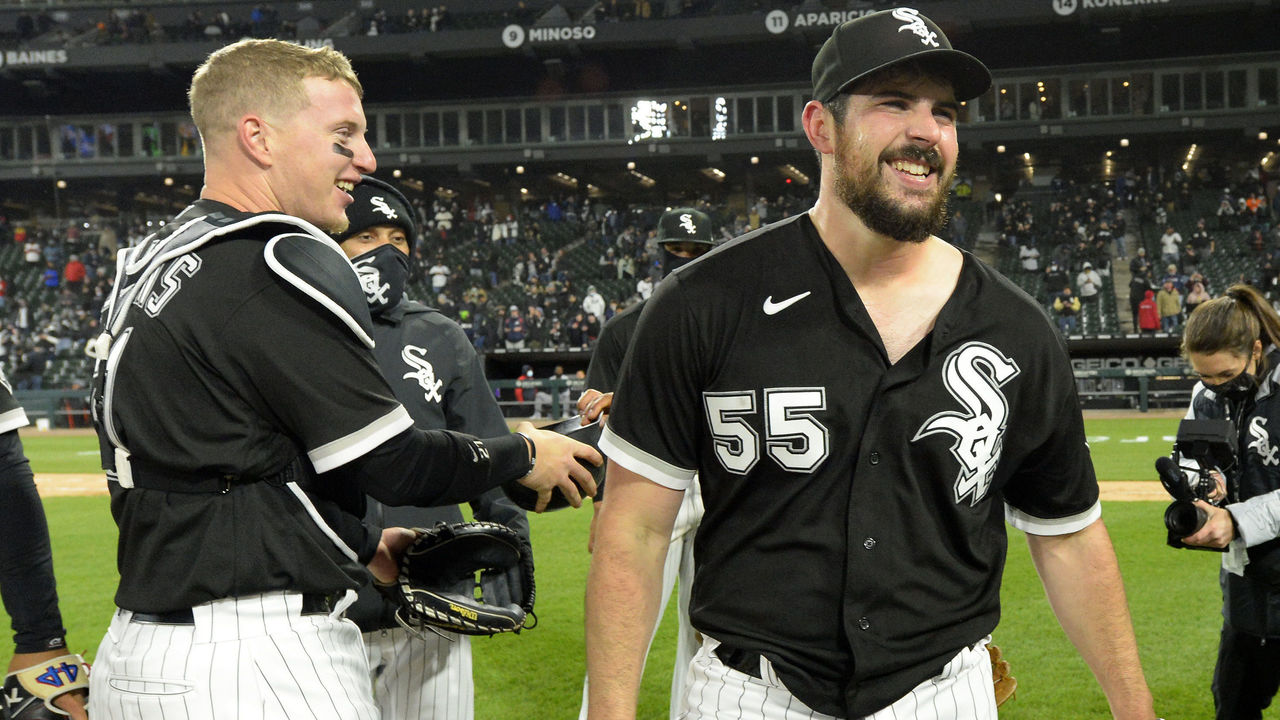 But why couldn't Katz help Rodon in a similar way?
"I felt like I knew enough about stats to build a model for this game, but there are so many other things to consider (that) I think the guys that are 100% stats don't necessarily understand," Dussault said. "And that's why I got better than those guys at this game."
4. Be boring early; take risks late
The roster of The Robot M3 might not seem that impressive at first glance. Chris Taylor, Yuli Gurriel, and Kyle Schwarber look like yawners in March.
Zimmerman said this is relatively common for top teams: They're often boring, but the players stayed healthy and accumulated statistics.
Dussault even dropped his first-round pick, the injured Jacob deGrom, to clear a roster spot this summer. That's how good his draft was. Yet there's no Vlad Jr. or Shohei Ohtani on his roster - players you might expect a manager needs to draft in order to win.
"There is a misconception in fantasy baseball that if you want to win an overall contest, you have to get upside with every pick," Dussault said. "But there are so many picks that go wrong that if you can just get a steady guy for 15 rounds, and get upside guys late, if you don't miss many (early) picks, you can compete."
5. Diversify
Dussault doesn't pick stocks, but he has absorbed some investment knowledge by listening to his brother preach concepts like diversification. It's why Dussault tries to draft from three different positions with his three Main Event teams: early, middle, and late, to avoid too much duplication of early-round players.
He's also frugal with his free-agent budget.
In the NFC Main Event and Rotowire Online Championships, no trades are allowed in order to prevent collusion. The only way to add players after the draft is via free agency. Every Sunday night during the season, around 10 p.m. ET, the leagues run free-agent claims. Each manager begins the season with a $1,000 free-agent budget, or FAB.
After the first week of this season, in pure exuberance, some NFBC managers spent more than $400 on Julian Merryweather. (Regrettably, I was one of them - a rookie mistake in my rookie season.) Dussault never does anything like that.
He stretches his $1,000 as far as it can go. He searches for value, like his crucial Joey Votto pickup in mid-May. He uses the three hours after his three kids' bedtime on Sundays to scour news articles and complete a final review of playing time before the weekly free-agency period. He's created a method to automate many of his lineup-building and FAB-offering processes.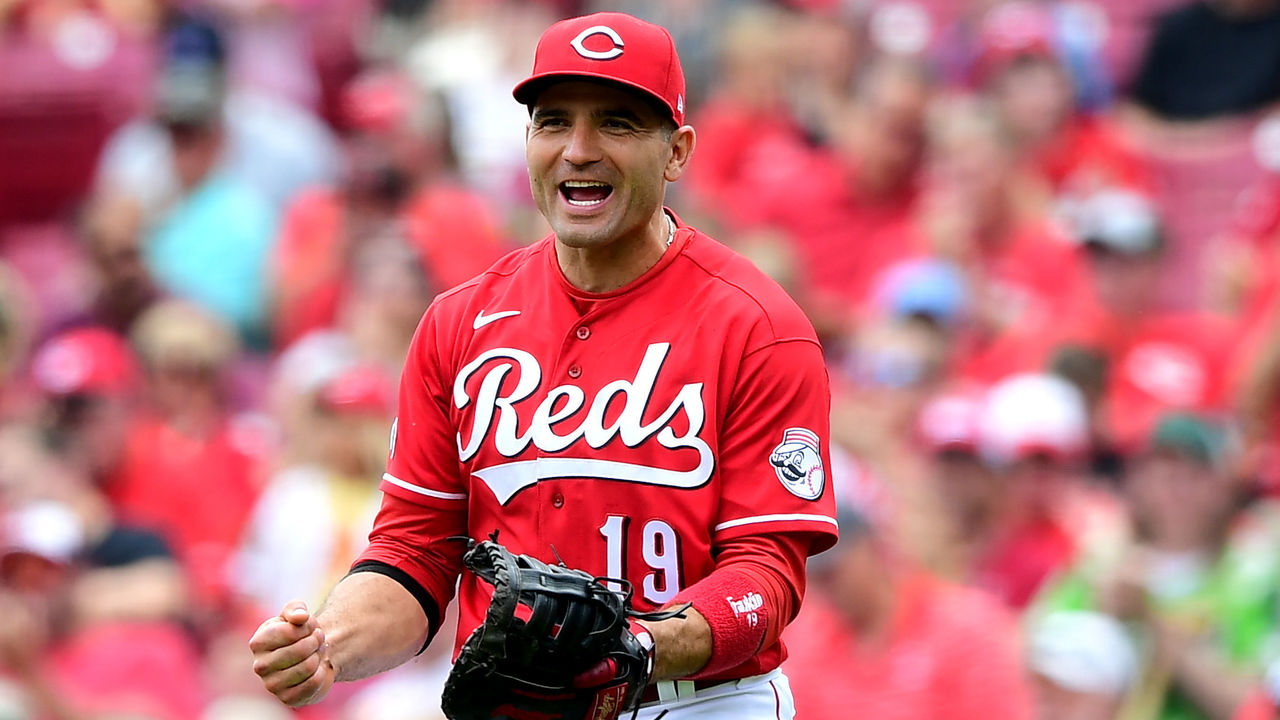 At midseason, Dussault desperately needed help in the saves category. He was spending hours every week digging for possible closer candidates. He uses FanGraphs' Roster Resource tool for playing time and depth charts. After reading a Ken Rosenthal piece in mid-July indicating Scherzer might be traded near the deadline, Dussault reasoned that if the Nationals did ship out Scherzer, surely they would also move any valuable player who was signed to a short-term deal, like top relievers Brad Hand and Daniel Hudson.
Dussault noticed that Washington was sending out a little-known pitcher named Kyle Finnegan in the seventh inning. Finnegan had experience closing in the minor leagues. Could he be next in line?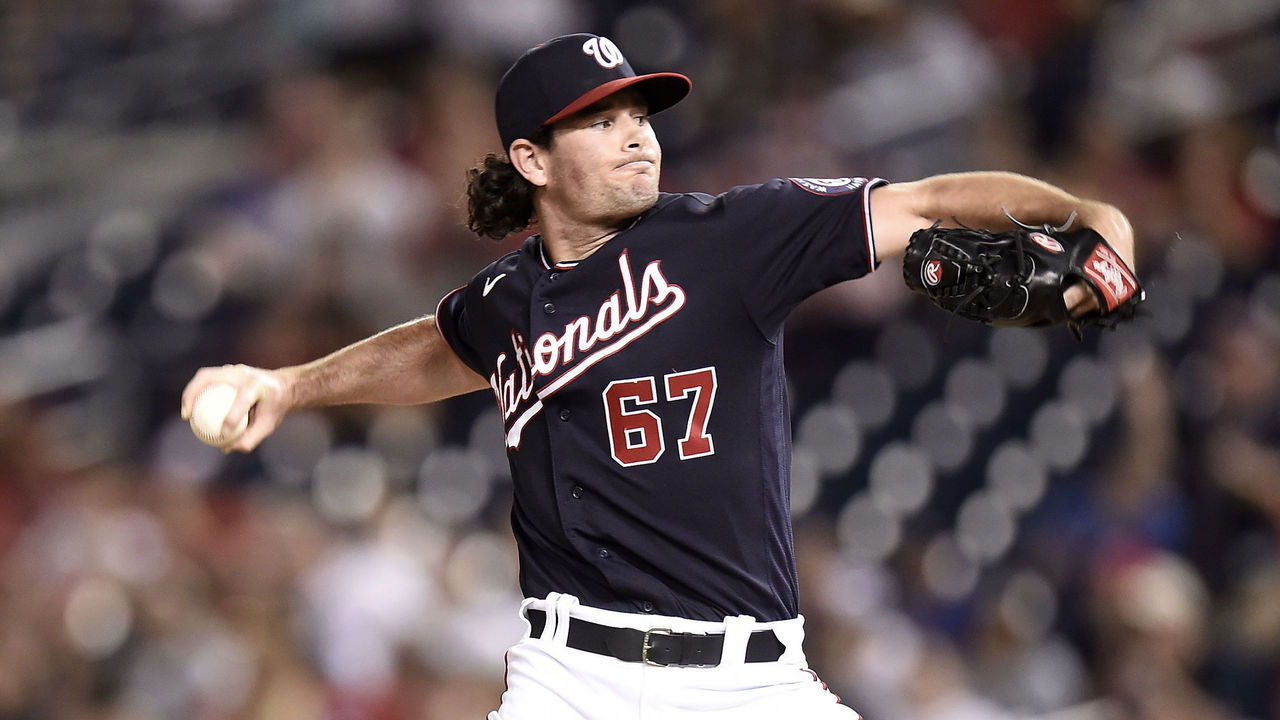 On the Sunday before the trade deadline, Dussault made a $2 offer for Finnegan. Among the thousands of people competing in the NFBC, the only other manager who added Finnegan was fellow Main Event participant Rob DiPietro. He and Dussault regularly talk about their teams, and they had a Zoom call during their drafts to bounce ideas off each other. Finnegan became Dussault's closer, and after Finnegan picked up his first save, he was getting $50-$60 offers on the next FAB run. Again, deduction at work.
If Dussault hangs on, does he deserve to be crowned the best fantasy baseball manager in the world? Zimmerman pauses before answering. There are a lot of great managers in the NFBC community.
"The only thing I will say is, whatever his process is, it may not work as well next year," said Zimmerman, noting that strategies are always changing. "But I don't see him dropping too far back."
Everyone respects The Robot.
Despite the logical approach that inspired his nickname, Dussault says his season has come with plenty of emotion.
There were moments of euphoria as he rose to the No. 1 overall spot in the middle of the summer and stayed there. There were moments of terror as he defended the position. Moments of angst, like when he watched his lead melt from 300 points in the standings to just 25 earlier in September. Entering play Friday, he led by 103 points - a comfortable but perhaps not insurmountable margin over the No. 2 team, Not The Robot M1, managed by Emmett Ruland.
With so much cash and prestige on the line, plus a day job and three kids running around his suburban Montreal home, how is Dussault following the final weeks of this momentous season? Mostly by searching box scores, he says. If a player of interest is pitching, comes up to the plate, or reaches base, he will turn on the game via the MLB.TV app. It helps that most games happen when his kids are asleep.
Tuesday night, for example, began with Dussault scrolling through box scores in increasing panic.
"My players started out 1-for-23. I was dropping. The guy in second place was catching up," Dussault said.
His stomach knotted. He needed stolen bases and saw Lane Thomas - another FAB find - had reached first. He turned on the St. Louis Cardinals game. Thomas stole second. Dussault was ecstatic. Thomas stole another base. Elation.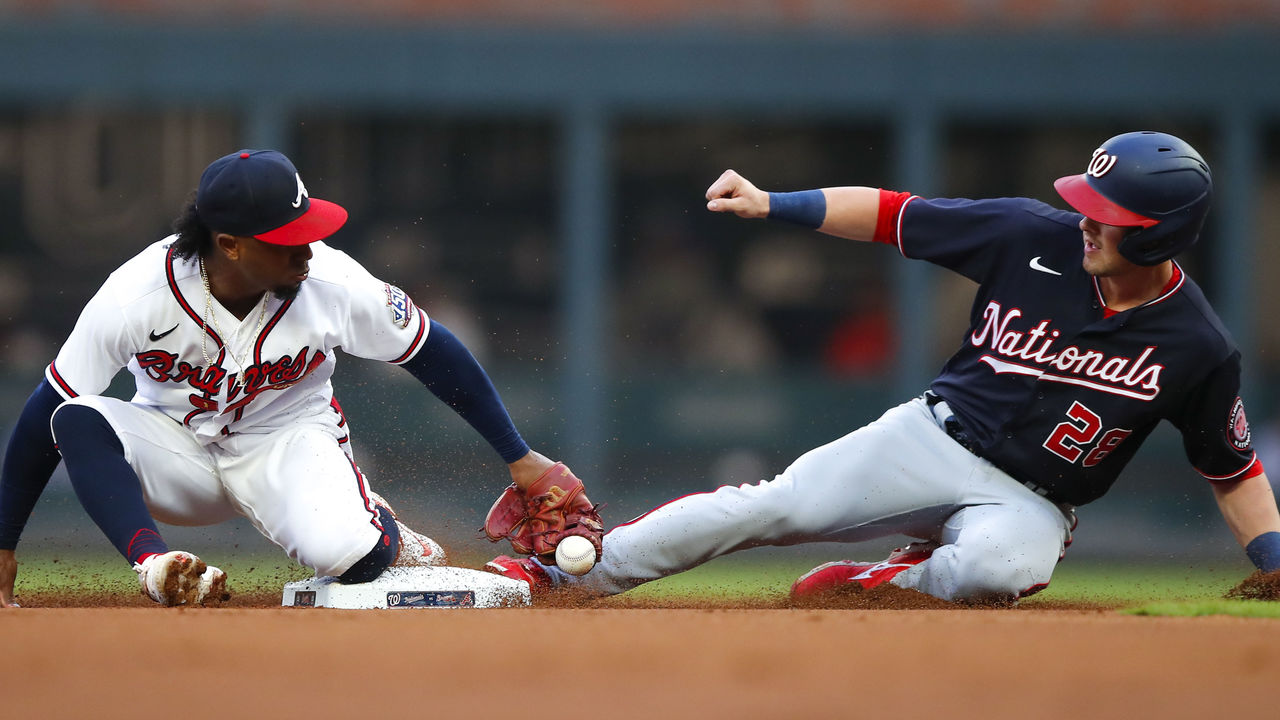 "It went from being an awful night where a guy was catching me to where I ended up increasing my lead," he said. "I think my guys went 9-for-20 during the rest of the night."
About a month ago, he placed a star sticker on the family calendar on the square for Sunday, Oct. 3, the last day of the MLB regular season and of the fantasy season. Next to the sticker, he wrote: "Dad time."
"We'll all be in the basement," he said of next Sunday, "watching games and hoping for the best."
Travis Sawchik is theScore's senior baseball writer.
Comments
✕
Best fantasy baseball season ever: How Phil Dussault did it
  Got something to say? Leave a comment below!