MLB's best home plate umpires aren't working its biggest games
Maddie Meyer / Getty Images
Before the robots take over - at least behind home plate - Major League Baseball ought to try something seemingly obvious: employ its best ball-strike callers as home plate umpires in the playoffs.
Remarkably, that's not something MLB is doing.
As many of those watching have noticed, umpires are having a tough time this postseason - whether it be down the first-base line or behind the plate. Those struggles were highlighted Tuesday night in Game 4 of the ALCS when home plate umpire Laz Diaz missed 21 ball and strike calls, including some crucial ones. Those calls gave the Houston Astros a nearly full-run advantage over the Boston Red Sox, according to Ump Scorecards. The Red Sox believe a missed strike call contributed to many more runs allowed in the ninth inning. By any measure, it was a poor performance.
And it's not as if Diaz is one of MLB's best ball-strike callers and happened to have an off night. He ranked 64th out of 74 full-time umpires in strike-zone accuracy this season, according to Boston University finance professor Mark Williams' UmpScores database, which evaluates umpires based on pitch-tracking technology.
According to Williams' "bad-call rate" metric, 9.6% of Diaz's ball-strike decisions were incorrect this season. The major-league average among full-time umpires was 8.3%.
Of the 25 call-up umpires utilized this year, none posted a worse score than Diaz. Overall, he ranked 89th among the 99 umpires who worked behind home plate this season, as tracked by Williams' app.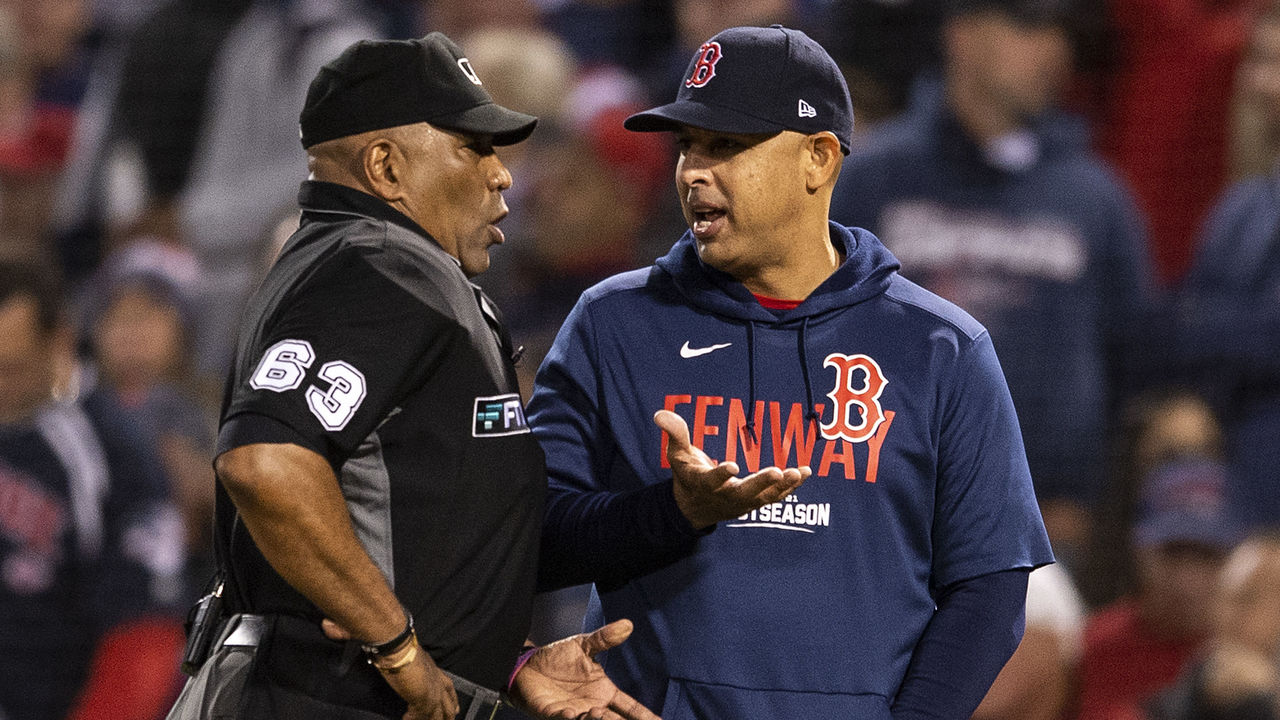 Diaz is not alone. Of the 28 umpires to call postseason games through Wednesday, half rated as below-average ball-strike callers in 2021. That includes fellow bottom-quartile performers like Joe West (9.8% bad-call rate), Ron Kulpa (10%), and Rob Drake (10.4%).
According to data collected by Ump Scorecards, ball-strike calls have deteriorated in the playoffs, with officials posting a collective poor-call rate of 6.9% in the postseason compared to 6.4% in the regular season.
Tripp Gibson, the best ball-strike caller among full-time umpires (6.4% bad-call rate), received a home-plate assignment this October, working Game 1 of the NLCS. Alan Porter, ranked No. 2 among full-timers, is part of the ALCS crew and would be in line to be behind the plate for Game 6. World Series assignments, meanwhile, have not yet been announced.
But, according to Williams' database, Gibson, Pat Hoberg, and James Hoye are the only top-13 full-time performers to work behind the plate so far this postseason. It was a similar story in the 2019 playoffs. This is not an outlier season.
Like players, umpires' performance generally declines with age.
As Williams previously pointed out to The Wall Street Journal, younger umpires seem to be better behind the plate. The average service time among the best full-time umpires this season - the 27 umps with bad-call rates below 8% - was 8.8 years.
Moreover, the call-up umps - the youngest cohort of umpires - were better than the full-time umps in the regular season. As a group, they posted a 7.8% bad-call rate.
The average service time for MLB umpires during the regular season was 15.1 seasons. The average service time for playoff game-callers is 16.5 seasons.
West is in his 44th year as a major-league umpire and was selected to work the plate for the NL wild-card game - one last plum, perhaps, before he retires at the end of the season.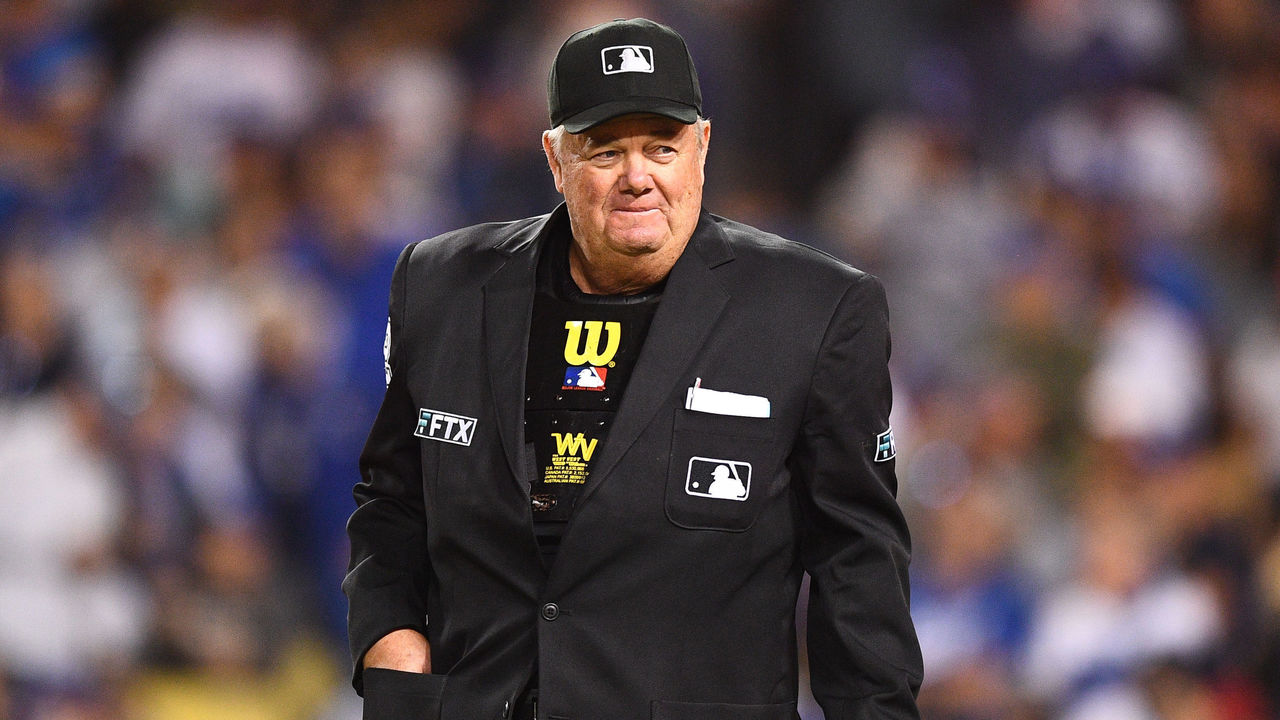 Umpiring officials and MLB will tell us there are other factors to consider, such as game management. But while there are intangible areas that certainly have some value, ball-strike calls ought to be an overwhelming consideration. MLB shouldn't prioritize service time over performance for the most important games of the year. The data exists. There is no guessing as to who gets it right most often.
To err is human, of course. It's impossible to get 100% of ball-strike calls correct, especially when pitchers are throwing faster and have more extreme breaking balls than ever before. The best umpires still miss more than 5% of calls. That's why the sport seems to be on an inevitable march toward an automated zone, something already being tested in some minor leagues. Baseball will be better when bad-call rates shrink below those of even the most skilled humans. That's especially true after a season in which batters hit .337 on 2-1 counts and .155 on 1-2 counts. Every call matters.
Until the robots arrive, MLB and its umpires ought to do what's best for the game, not for umpires. Get the best ball-strike umpires behind the plate in October when the games - and calls - matter most.
Travis Sawchik is theScore's senior baseball writer.
Comments
✕
MLB's best home plate umpires aren't working its biggest games
  Got something to say? Leave a comment below!