MLB Playoff Power Rankings: The case for each team to win the World Series
Welcome to theScore's postseason power rankings. Here, we make a case for each of the 10 playoff teams to win the World Series.
1. Los Angeles Dodgers
| RECORD | NL SEED (DIV. FINISH) |
| --- | --- |
| 106-56 | 4 (2nd in NL West) |
The Los Angeles Dodgers' eight-year reign atop the NL West may be over, but it took 107 wins to end it. The Dodgers are still the gold standard.
It's very hard to find the team's real weakness. The Dodgers finished with the majors' fourth-best offense in 2021, according to FanGraphs. Three of their starting pitchers - Cy Young front-runner Max Scherzer, Walker Buehler, and Julio Urias - could finish in the top five of voting for the award. The bullpen remains lethal, with a resurgent Kenley Jansen leading the way. Opposing hitters don't get any breaks.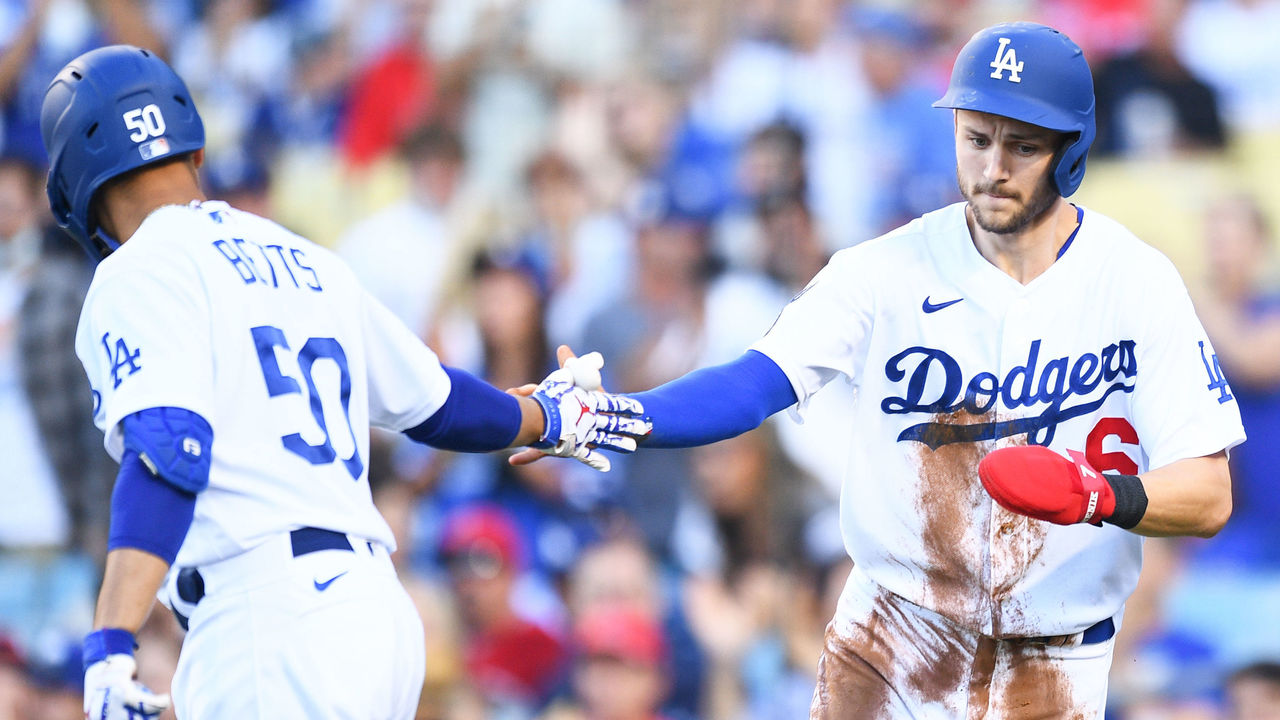 But there are issues. Max Muncy is likely done for the playoffs after suffering a serious elbow injury on Sunday, leaving a black hole at first base. Iconic lefty Clayton Kershaw is also out after putting together a quietly solid year. Cody Bellinger is in uniform but essentially missing, as his inexplicable regression from MVP to one of MLB's worst hitters continues unabated.
Of course, if any team can overcome those obstacles, surely it's the defending champions. For all they lose with Muncy out, the Dodgers still boast an explosive lineup featuring Mookie Betts and Trea Turner, among others. The pitching staff remains deep and elite. This is still the Dodgers' world, and it will be until another team finds a way to send them home.
2. Tampa Bay Rays
| RECORD | AL SEED (DIV. FINISH) |
| --- | --- |
| 100-62 | 1 (1st in AL East) |
The reigning AL champs are better than a season ago and look primed to do damage in the playoffs after winning 100 games for the first time.
Tampa Bay might not feature a lot of household names, but the club is deep and scores a lot of runs - second in MLB behind the Astros. Overall, 13 Rays hitters exceeded 275 plate appearances and produced 35-plus RBIs this season, with Manuel Margot the only regular who finished with an OPS+ under 100 (which is league average). On any given day, the opposition is likely to face an entire lineup of above-average players, which makes planning difficult.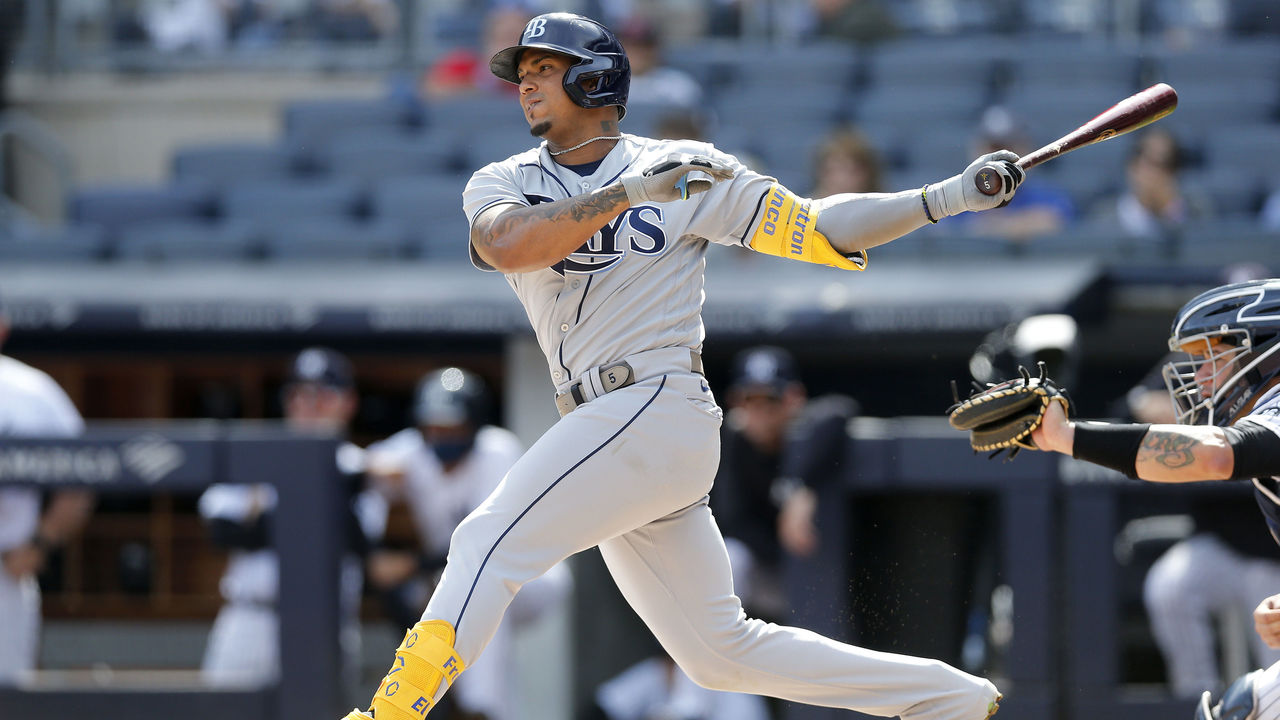 The Rays are also one of baseball's best teams defensively. They combined for 67 defensive runs saved in 2021 (fourth in MLB) and made the eighth fewest errors. The masters of the shift always seem to be in the right place at the right time, too.
Tampa Bay's Achilles heel might be its pitching. While Rays hurlers combined for the seventh-most fWAR in the majors, a playoff rotation selected from Ryan Yarbrough, Shane McClanahan, Shane Baz, Michael Wacha, Luis Patino, and Drew Rasmussen doesn't instill the same kind of fear Tyler Glasnow, Charlie Morton, and Blake Snell did a season ago.
3. San Francisco Giants
| RECORD | NL SEED (DIV. FINISH) |
| --- | --- |
| 107-55 | 1 (1st in NL West) |
It feels like the Giants still need to prove a lot despite a franchise-best 107-win campaign.
San Francisco led the Senior Circuit with a 55.1 offensive rating, according to FanGraphs, thanks to renaissance seasons from veterans like Buster Posey, Brandon Belt, and Brandon Crawford. There wasn't a player with 30-plus homers on the club, but 10 guys went deep at least 10 times, which helped the team finish with the second-most long balls in the majors.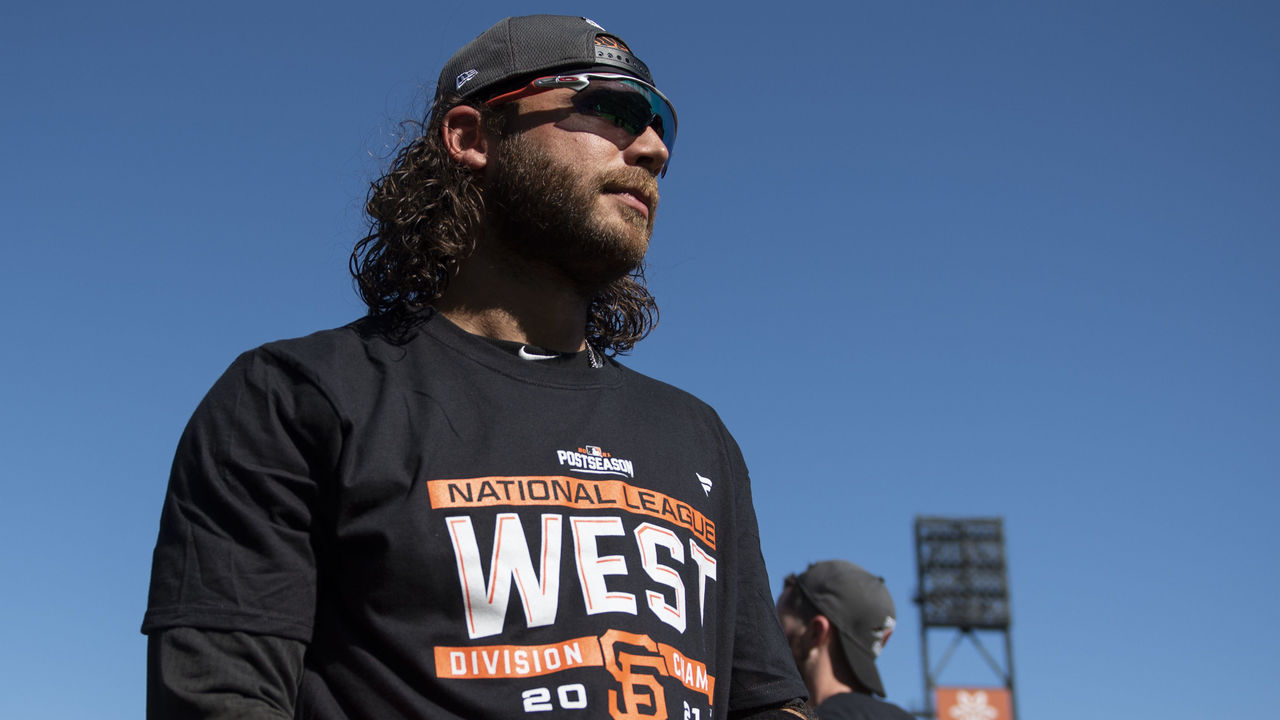 The Giants' pitching staff accrued the third-highest fWAR in the NL thanks to career-best seasons from Kevin Gausman, Anthony DeSclafani, and Logan Webb. Their bullpen is a strength too after posting a collective MLB-best 2.99 ERA.
San Francisco put together a tremendous season after many expected the team to struggle in 2021. But can the Giants win a title without any true superstars on the roster?
4. Houston Astros
| RECORD | AL SEED (DIV. FINISH) |
| --- | --- |
| 95-67 | 2 (1st in AL West) |
Houston enters the postseason as an offensive juggernaut.
The Astros' league-leading fWAR was four points better than the Toronto Blue Jays and nearly five points higher than every other playoff team, and their plus-205 run differential was second in the AL behind only the Rays. Five of the Astros' starting nine players also drove in 80-plus runs while posting an OPS over .800. That doesn't include Alex Bregman, who's a threat in his own right.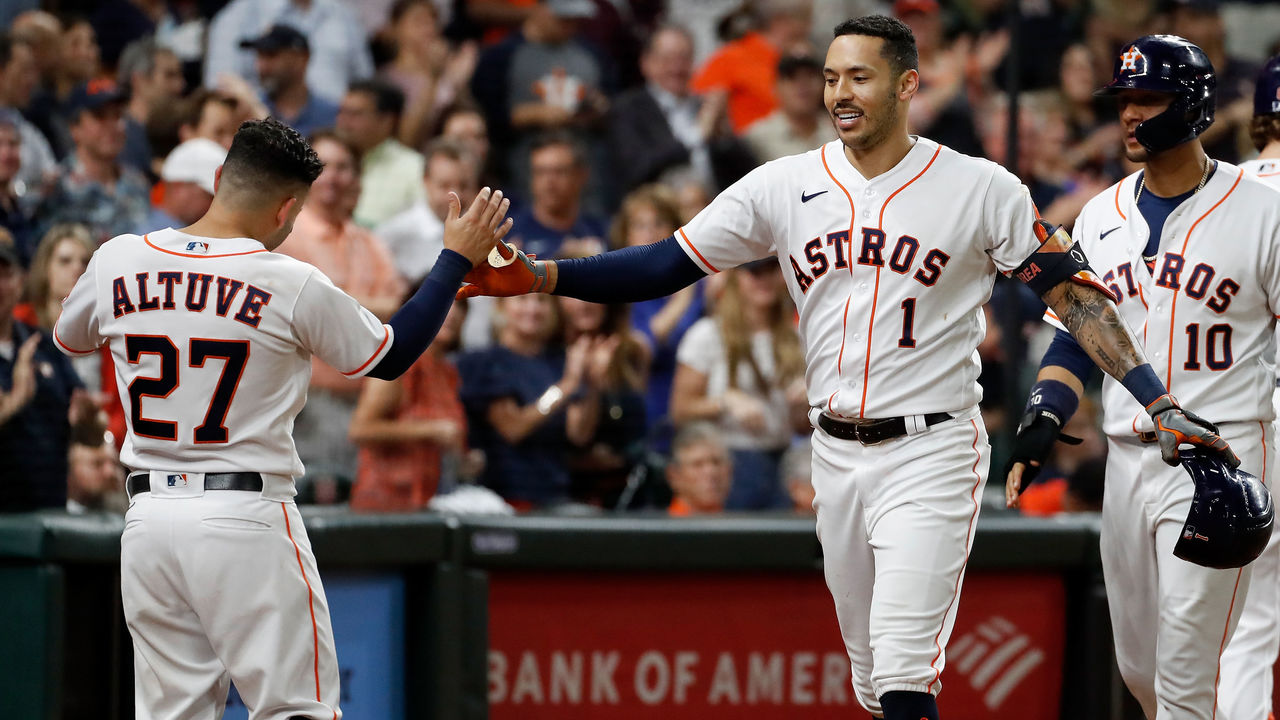 The Astros' starting pitching has been solid this season too, with Lance McCullers Jr., Framber Valdez, Jose Urquidy, and AL Rookie of the Year candidate Luis Garcia all finishing with an ERA under four. Zack Greinke is a postseason wild card after pitching only once since Sept. 20, but he's battle-tested with playoff experience under his belt.
5. Milwaukee Brewers
| RECORD | NL SEED (DIV. FINISH) |
| --- | --- |
| 95-67 | 2 (1st in NL Central) |
The Brewers' winning clubs have historically been all about offense, but not this year. Pitching is the reason Milwaukee cruised to the NL Central crown. Cy Young candidates Corbin Burnes and Brandon Woodruff anchor a deep and talented rotation, and Josh Hader is still a beast out of the bullpen. Even without Devin Williams, who broke his hand, the Brewers' bullpen is tough to crack.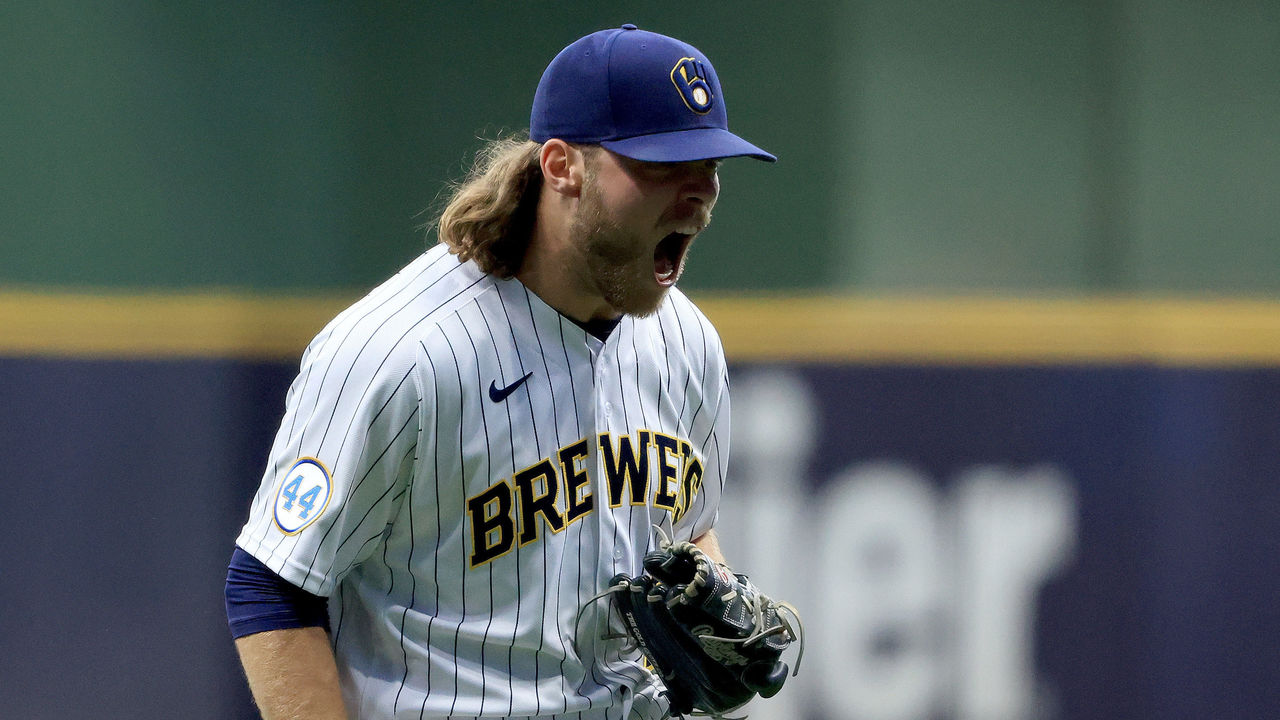 The big question is how much run support the pitchers will get.
The Brewers' 194 home runs were the fewest among NL playoff teams this year. Only four of their hitters produced an OPS above .800, and three of them - Willy Adames, Eduardo Escobar, and Rowdy Tellez - were midseason acquisitions. Christian Yelich has morphed back into a league-average hitter, and the Brewers desperately need more from him.
The offensive questions will hang over Milwaukee in a big way. But this crew boasts more than enough pitching to overcome that concern.
6. Chicago White Sox
| RECORD | AL SEED (DIV. FINISH) |
| --- | --- |
| 93-69 | 3 (1st in AL Central) |
The White Sox coasted to the AL Central title after being the only team with a .500 record in their division. There's loads of talent in Chicago's lineup, starting rotation, and bullpen. However, they face a major test in the ALDS against the seasoned Astros, who boast arguably MLB's best offense.
Chicago received a major boost with the returns of Eloy Jimenez, Yasmani Grandal, and Luis Robert late in the season from long-term injuries. The latter might be the club's best hitter after slashing .338/.378/.567 with 13 homers over 68 games. The 23-year-old could steal the spotlight during an extended postseason run.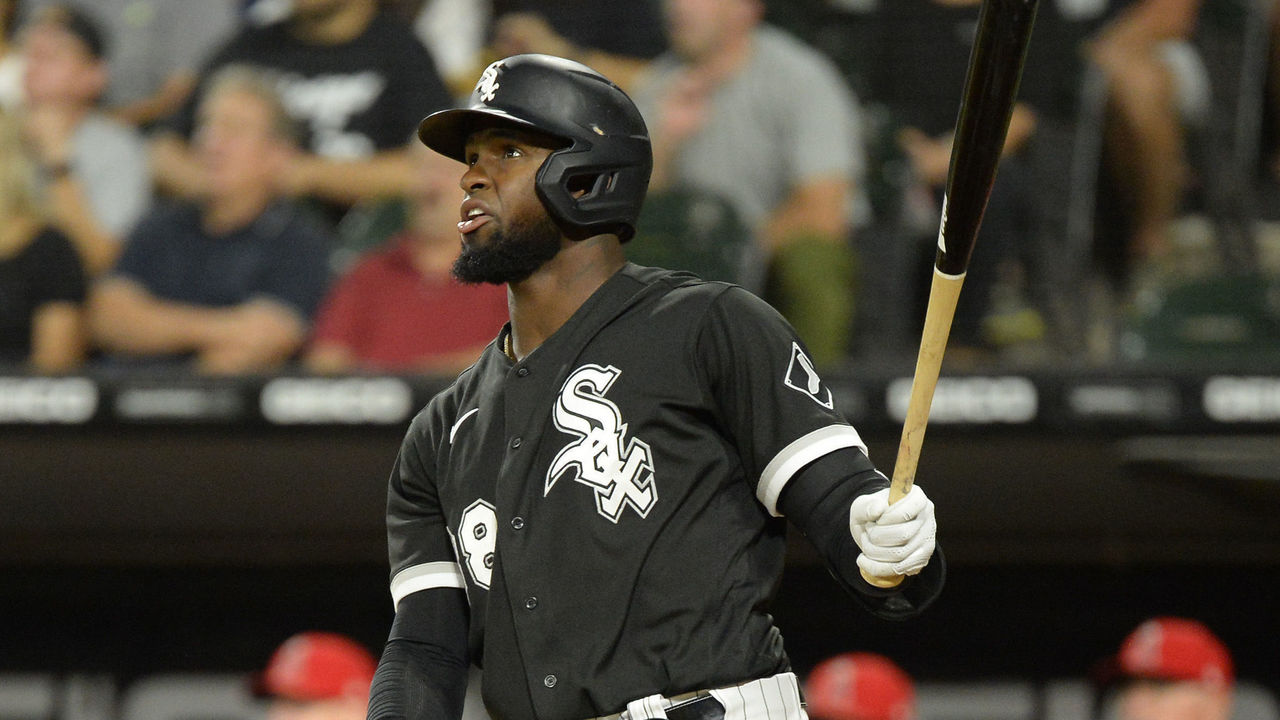 The club's starting rotation amassed the highest fWAR among Junior Circuit teams. The foursome of Lance Lynn, Lucas Giolito, Dylan Cease, and Carlos Rodon is the AL's best heading into the playoffs, but there are some concerns about Rodon's health.
7. New York Yankees
| RECORD | AL SEED (DIV. FINISH) |
| --- | --- |
| 92-70 | 5 (3rd in AL East) |
It was a roller-coaster ride of a season for the Yankees, but the Bronx Bombers are in the playoffs for the fifth straight campaign.
A typical Yankees lineup - not including the injured DJ LeMahieu - usually consists of eight players with at least one All-Star Game appearance, while the rotation features one of MLB's toughest aces in Gerrit Cole. Though some of those stars aren't producing to their full potential, the Yankees can beat anybody on any day, especially if Aaron Judge and Giancarlo Stanton stay hot. They've combined for 20 home runs and 50 RBIs since Sept. 1.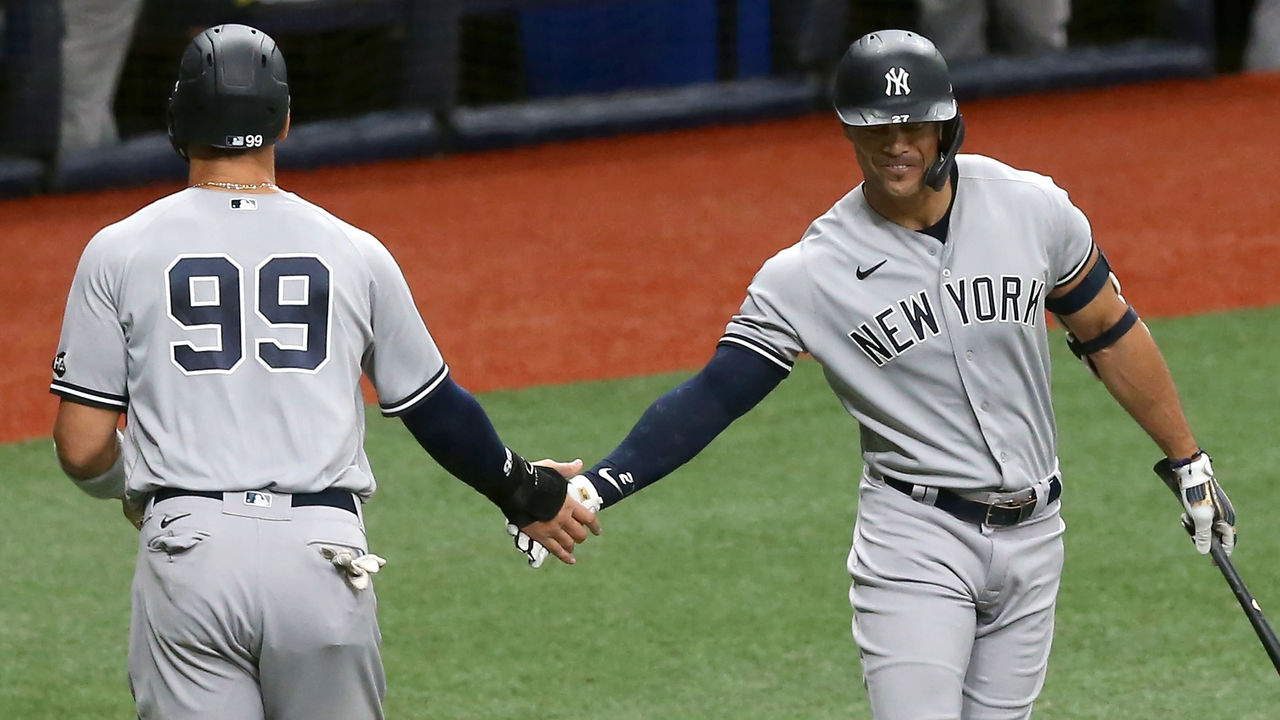 While the Yankees look dangerous on paper, there are a lot of red flags entering the playoffs too. Losing LeMahieu until potentially the ALCS is huge, the rotation was shaky down the stretch while posting a 4.53 ERA in September and October (16th), and the offense was ice cold to end the season, scoring just six runs over three games against the Rays.
8. Atlanta Braves
| RECORD | NL SEED (DIV. FINISH) |
| --- | --- |
| 88-73 | 3 (1st in NL East) |
It's been an incredible run for the Braves, who were left for dead when Ronald Acuna Jr. suffered a season-ending knee injury before the All-Star break. The Braves didn't climb to a winning record until Aug. 6, and they didn't pull away to clinch the NL East until the final weeks of the season.
No Acuna obviously weakens Atlanta's offense, but plenty of players have picked up the slack. Reigning NL MVP Freddie Freeman produced another great year, Ozzie Albies pounded out 40 doubles, and Austin Riley finally broke out to become an MVP candidate. Midseason pickups Adam Duvall and Jorge Soler added some much-needed pop to the lineup down the stretch. There are a few question marks in the bullpen, but starters Max Fried, Charlie Morton, and Ian Anderson will give this team every chance to win.
Atlanta is going to need those starters to be elite to keep any hope of turning the club's unlikely division title into a longer run. The absence of Acuna and his game-changing capabilities could be too much to overcome, especially in a short series.
9. Boston Red Sox
| RECORD | AL SEED (DIV. FINISH) |
| --- | --- |
| 92-70 | 4 (2nd in AL East) |
The Red Sox went from looking like a lock to host a wild-card game to almost missing the playoffs, and then back to securing the AL's top wild-card spot, all over 10 days. The team's unstable run earns it a date with the Yankees, another club that overcame maddening inconsistency to make the playoffs.
There's plenty of firepower in Boston's lineup with Rafael Devers, Xander Bogaerts, J.D. Martinez, Kyle Schwarber, and Hunter Renfroe. A lengthy playoff run could depend on Martinez's health after he injured his ankle during the team's regular-season finale.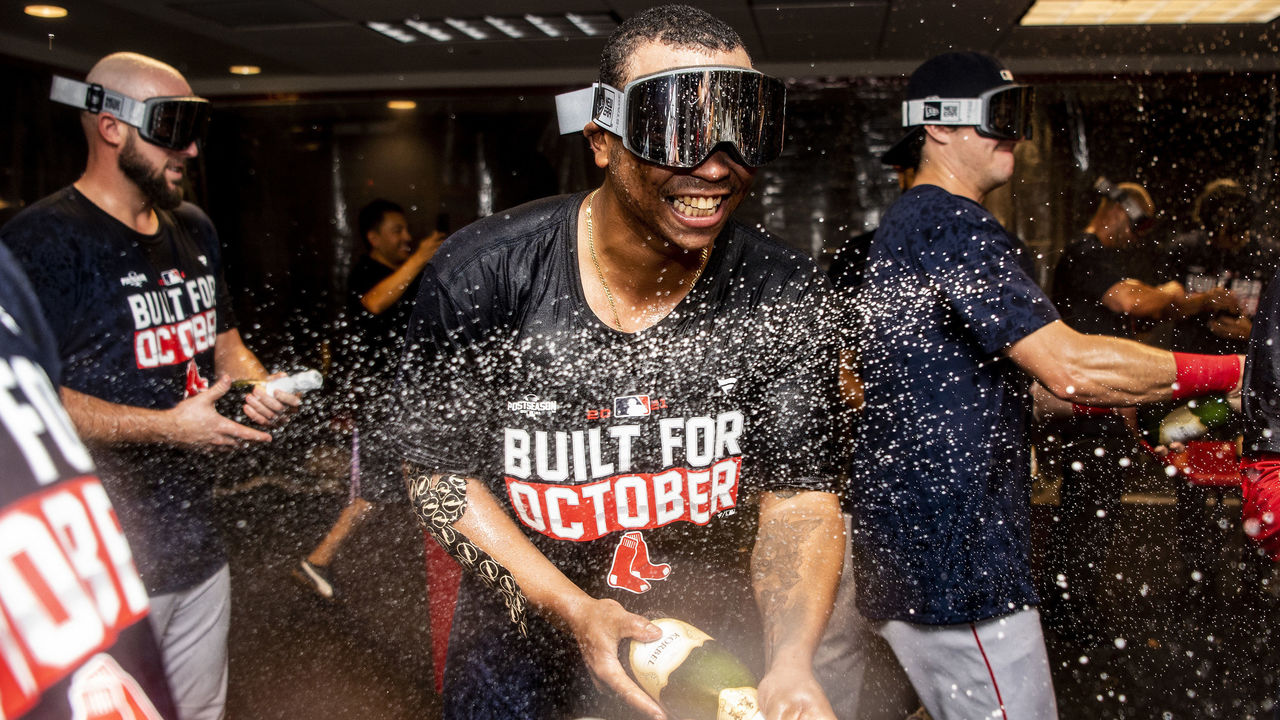 Boston's pitching is going to be a major concern, especially if ace Chris Sale can't regain the form that made him a perennial Cy Young candidate before his Tommy John surgery. The star left-hander posted a 3.16 ERA with 52 strikeouts over 42 2/3 innings, but he produced a 3.69 FIP and never made it past the sixth inning in any of his nine starts. He needs to be great for Boston to have a shot.
10. St. Louis Cardinals
| RECORD | NL SEED (DIV. FINISH) |
| --- | --- |
| 90-72 | 5 (2nd in NL Central) |
The Cardinals enter the postseason after winning 19 of their final 22 games, but defeating the Dodgers in a one-game playoff is a tall task.
If St. Louis is going to beat Los Angeles, it will need a stellar performance from Adam Wainwright, who defied age to post some of his best career numbers this season (17-7, 3.05 ERA in 206 1/3 innings).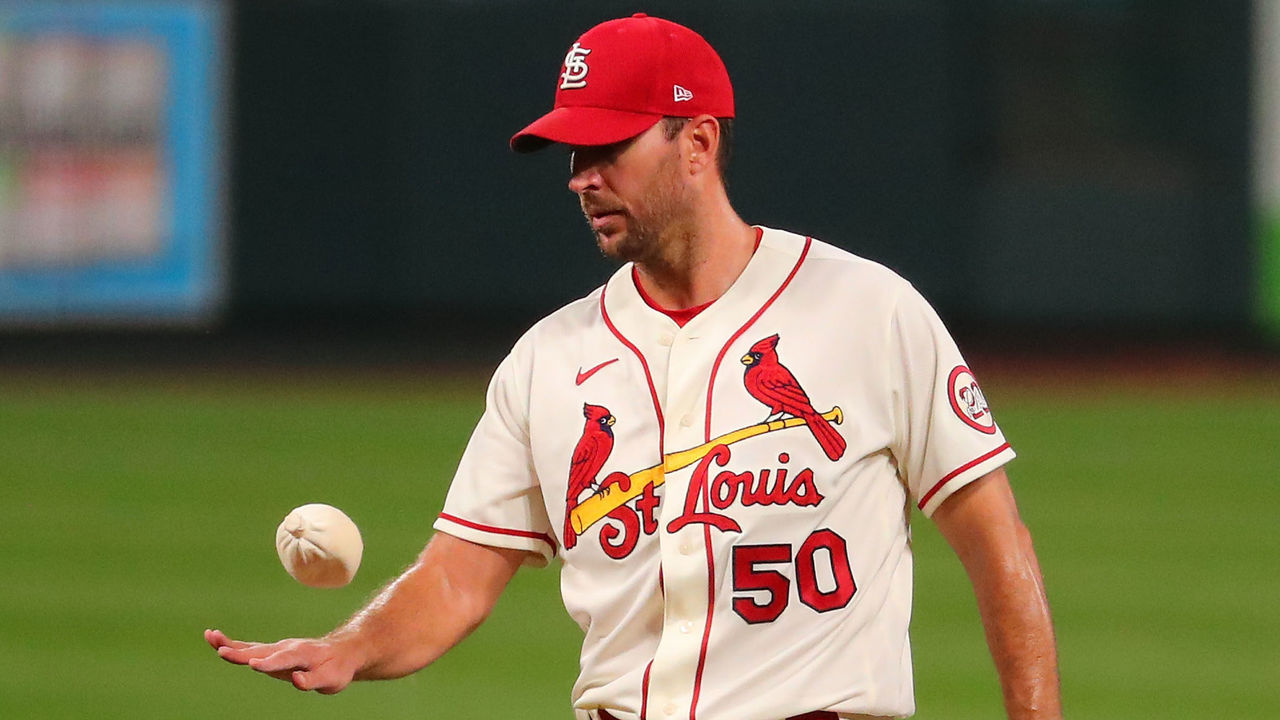 Baseball's best defense will help Wainwright in his effort to top L.A.
The Cardinals' 83 defensive runs saved ranked first in MLB this season, while their 23.5 UZR was second among NL clubs, according to FanGraphs.
Four of the top 30 qualified players in defensive runs saved (Tyler O'Neill, Paul Goldschmidt, Yadier Molina, and Nolan Arenado) play for the Cardinals, while Harrison Bader (who didn't qualify) amassed 15 DRS on his own.
Comments
✕
MLB Playoff Power Rankings: The case for each team to win the World Series
  Got something to say? Leave a comment below!