Corey Koskie's second act brings him back to his rural roots in baseball
Photo illustration by Nick Roy / theScore
Arnold Klaers Field was not cut out of a cornfield so some excommunicated legends could come back and play baseball. It was not built for the cinema. But the natural grass field does rest in Midwestern farmland, with a white farmhouse and its adjacent buildings visible beyond the outfield wall and rows of crops behind center field.
About a mile beyond that is state Route 55, which will take you into Minneapolis, where Corey Koskie spent most of his major-league career. The modest field in Loretto, Minnesota, is also the site of a pretty good story.
That's where Koskie returned to organized, competitive baseball this July for the first time in 12 years, joining his sons' team in town ball, a brand of amateur hardball popular in the Upper Midwest. Koskie's oldest son, Bradley Koskie, 21, had begged him to come out and play for their suburb's team for three years.
"He's like, 'No, no, I'm too old,'" Bradley recalled.
That was part of it, but the full truth was that Corey wasn't comfortable playing. He still experienced lingering symptoms from the concussion that ended his major-league career. In the seventh inning on July 5, 2006, Cincinnati Reds hitter Felipe Lopez lifted a pop-up into shallow left field while Koskie was playing third base for the Milwaukee Brewers.
Koskie went for the ball, caught it, and fell backward and landed awkwardly, with his head bouncing off the Miller Park turf. He struck out swinging in the eighth inning against Kent Mercker, but he was replaced in the field the next inning.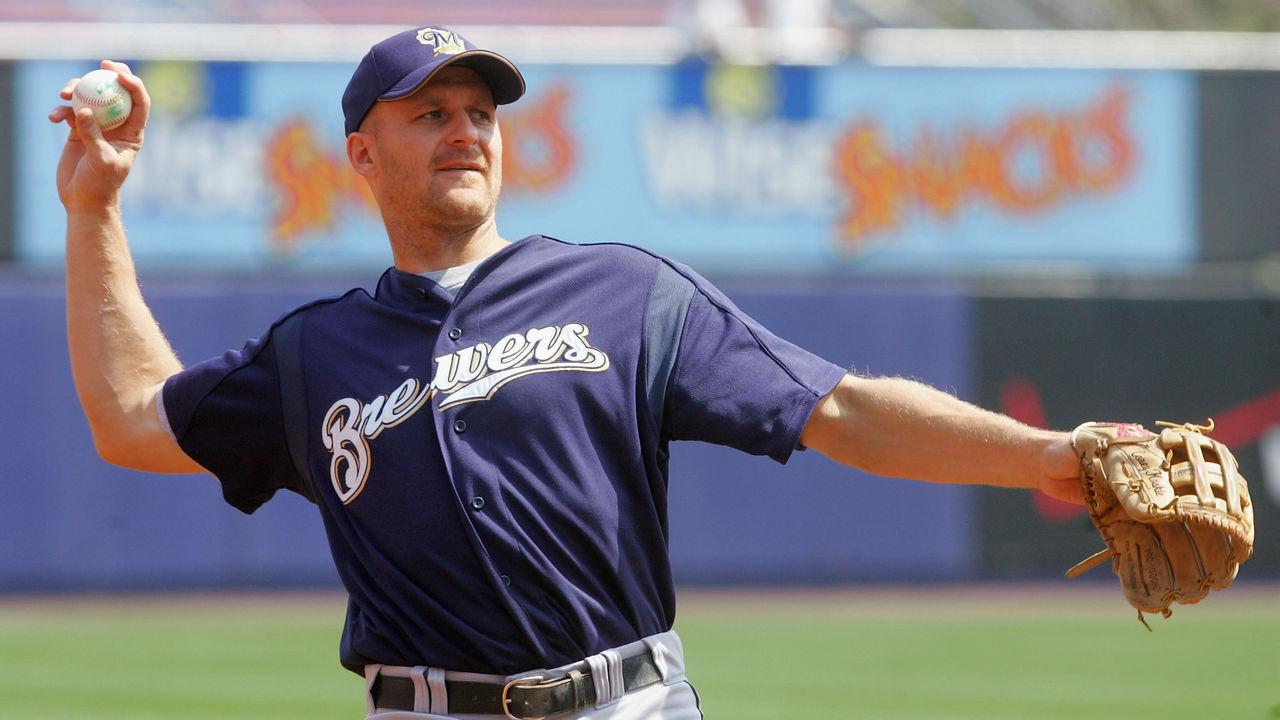 At the age of 33, he never played in another major-league game. Since his failed comeback in the spring of 2009, he hadn't faced a competitive pitch. The idea of being injured on the field again - incurring an injury of any kind, not just another concussion - made him cringe. The concussion led to PTSD, which is fairly common, and which has stayed with him.
"I didn't want to get hit by the ball. It sucks to get hit," Koskie told theScore. "I was worried about pulling a hamstring, blowing out a knee."
After another one of his sons joined Loretto's town-ball team, Koskie finally relented. He arrived July 7, saw the Larks' lineup card, and learned he was batting sixth. He texted a screenshot to his close friend, Wade Beavers, who quickly gave him a call.
"I said to him, 'You're only hitting sixth?' You can't crack the top four?' He laughed," Beavers said.
Nearly 15 years to the day - 5,481 days, to be exact - since his concussion, and more than 12 years after he took himself out of a spring-training game during a final comeback attempt, he stood in for an at-bat against live pitching. The first pitch from the Montrose-Waverly Stingers' side-arm starter was a backdoor breaking ball.
Koskie stepped out and addressed the catcher.
"I haven't hit in 12 years and you are going to start with a backdoor slider on me?" Koskie said. Then he stepped back into the box.
This is a story about Koskie returning to the game, and it's also about where he had gone. It's about where players find themselves after their careers end, especially when they end abruptly. His story is about second acts.
Left-handed sluggers who rise from Great Plains wheat fields are generally the stuff of fiction. Koskie grew on a farm five miles south of Anola, Manitoba (population: 200), about as unlikely a place to find a future major leaguer as there is in North America. He was the first Manitoba-born-and-raised player to make it to the majors, the most recent Manitoba-born player to reach the majors since Bud Sketchley in 1942, and the first to last more than a season in the majors since Russ Ford in 1910.
As a kid, Koskie was surrounded by 400 acres of wheat fields. His father farmed and worked as a carman for the Canadian National Railway. Symington Yard, one of Canada's largest rail depots, is in Winnipeg, a 40-minute drive west. Koskie's four sons can't relate to his childhood experience - he grew up without the internet, in rural isolation.
"If I said, 'I am bored,' my parents would say, 'Go outside and figure out something to do,'" Koskie said. "I didn't have video games. Just to pass time I would go out on the farm, find a stick, and throw rocks up, and try to hit them with the stick. I would play games with myself where you hit it there and say, 'It's a home run, or a double, or a base hit.' I would play full nine-inning games just throwing a rock up and hitting it."
Baseball was something he did between hockey and volleyball. Like so many kids in Canada, he had dreams of being an NHL star. Hockey was his first love. He was a good goalie, but he was an even better volleyball player, standing 6-foot-3 by his last year of high school, spry and athletic. He committed to the University of Manitoba to play volleyball.
No one would have known Koskie the big leaguer had he not seen a newspaper ad that read: "Wanted: Major League Baseball Players" when he was a high school senior. Curious, Koskie drove to Winnipeg.
Koskie remembers showing up at Chalmers Park, which sits in the middle of a dense working-class neighborhood of bungalows. He was one of about 100 other hopefuls in attendance on a spring day in 1991. There were two scouts, one from the Cincinnati Reds and another from the Toronto Blue Jays. Teams didn't often have full-time scouts committed to scouring amateur baseball in rural Canada. They held tryout camps in the cities.
The first thing the two scouts did was have everyone line up and run. Koskie felt himself breeze by most of the other participants in the 60-yard sprint. Their next assigned task was to find throwing partners. Koskie unleashed lasers. The scouts then called four or five names to stick around and hit and told the rest of the crowd to depart. Koskie was asked to stay.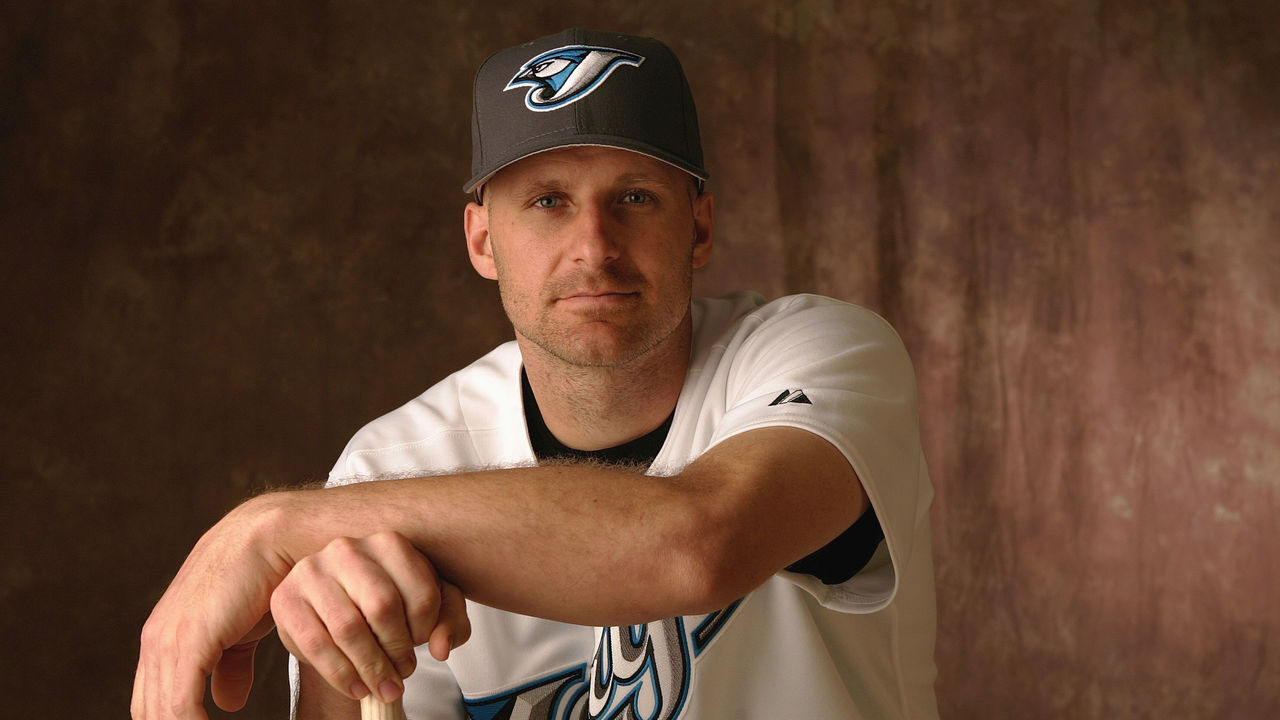 He thought he did well, but he wasn't drafted, and he assumed he would head off to school to pursue volleyball and a degree. But a funny thing happened: A baseball coach from Des Moines Area Community College in Boone, Iowa, heard about the display and found the Koskies' home phone number. In order to play there, Koskie would have to pay most of his own way. He'd need a student loan. Koskie said no. The coach called again. Koskie again said no. The coach kept calling. Koskie finally relented.
"I thought, 'You know what? … I haven't played baseball that much. Maybe I should give it a shot,'" Koskie recalled.
He played well, earning junior college All-American honors. He transferred to Kwantlen College in Surrey, British Columbia, and was selected by the Minnesota Twins in the 26th round of the 1994 draft. On Sept. 9, 1998, he made his major-league debut in Anaheim. On Sept. 12, at the Metrodome against the Oakland A's, he pinch hit and skipped a single into center field on the dome carpet for the first of his 936 major-league hits.
For Bradley, the oldest of Koskie's four boys, his father's playing career was more myth than memory. Artifacts adorn their basement staircase walls: a bat-and-base display from Koskie's 26-homer, 27-steal season in 2001, framed newspaper articles, and other career mementos.
But Bradley can't retrieve many memories of his dad playing. He remembers an usher at Miller Park allowing him and a friend to sneak down to premium seating when his dad hit a home run there, and how the crowd erupted, but that's about it.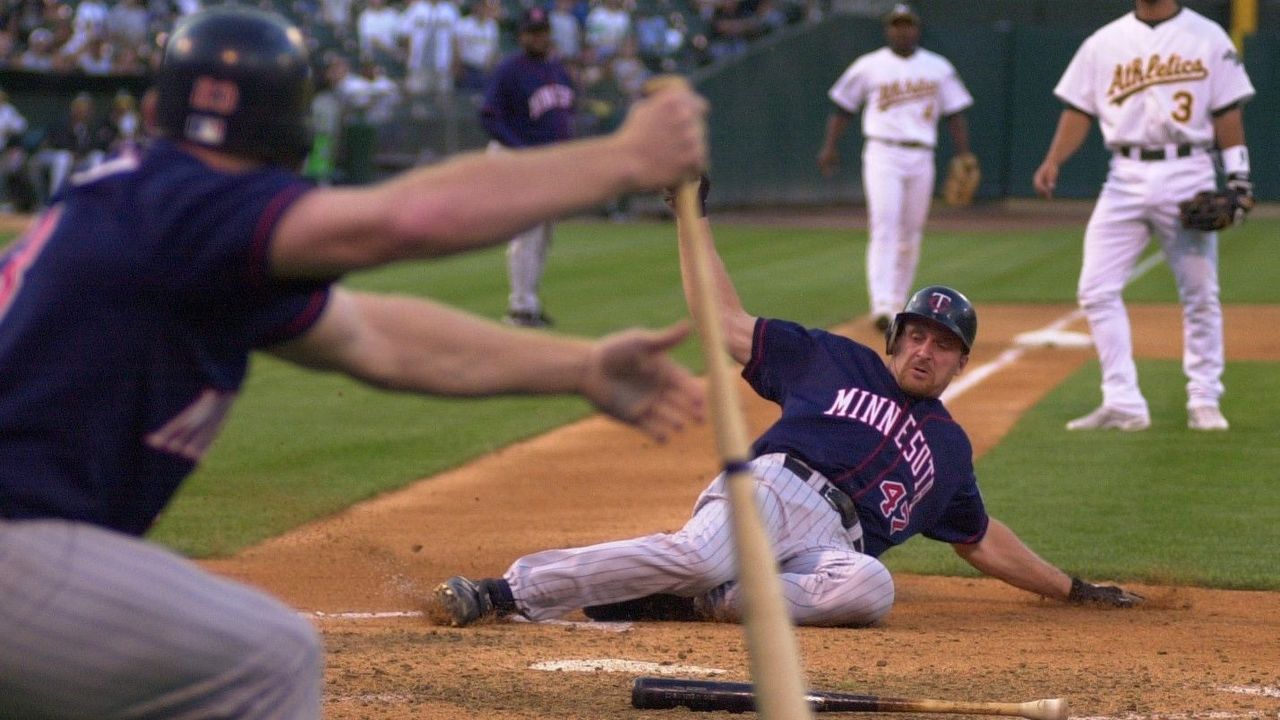 He's seen his dad throw batting practice and hit ground balls thousands of times, as Koskie has coached 200 youth teams. But he had not seen his dad compete in person in a way he could vividly recall.
"Every kid would love to play with their dad," Bradley said. "You hear everybody talk about him playing."
The memories of his dad's battle with concussion-related PTSD are clearer.
"There were times when I wanted to do stuff with him and he wouldn't be able to do it because of his concussion," Bradley said. Before the concussion, "he used to always get a tennis ball and hit it with a racquet as high as he could, and I would run down the balls. It's funny how little that probably seems, but that's something I remember not being able to do with him."
For nearly two years with the Brewers after his concussion, Koskie would often stay by himself at the lake house they had in Milwaukee to deal with symptoms: light and heat sensitivity, head pressure, and nausea. He was always itchy. His right eye would often water. His depth perception seemed off.
He felt it was more difficult to deal with, psychologically, than a visible injury.
"People with casts, something that you can visibly see, there is a lot more empathy for that and a lot more support," Koskie said. "When you deal with a concussion, the only time people see you, really, is on your good days. You might have one good day, and you do a little too much, and then you have three miserable days."
With the Brewers, Koskie tried to rush back, even though he saw a doctor early on who advised a more conservative path.
"She said, 'Corey, you cannot play until (you're healthy). I will call the team doctor and tell him this.' I said, 'No. I'm good. You don't need to call him,'" Koskie recalled. "She said, 'Listen, I've worked with pro sports teams before. They need to understand this.'
"'No, the doctors have my back. They are different. I don't want you to call them because I want to play.' She's like, 'OK.' They put me on the fast track to come back, and it cost me my career."
The symptoms were milder at first, but as he kept pushing himself, they became severe.
"It's Groundhog Day over and over again," he said. "It was absolutely hell. I couldn't be out there without my head throbbing, dizzy; it was like I had a really bad hangover. It was even worse trying to get up and go to the park every day. I didn't want to go."
He signed with the Chicago Cubs as a non-roster invitee to spring training in 2009. He went 1-for-5 that spring. On March 19, 2009, he started at third base against the Mariners. He fielded a pair of grounders, diving for one. He felt ill after the diving attempt and took himself out of the game. Two days later, he retired.
"After that play, I just thought, 'What am I doing out here?'" Koskie told reporters. He added, "I don't think it was a concussive event. But I did feel a little funny, whether it was the heat, because it was hot out there."
He was going to have to find something else to do.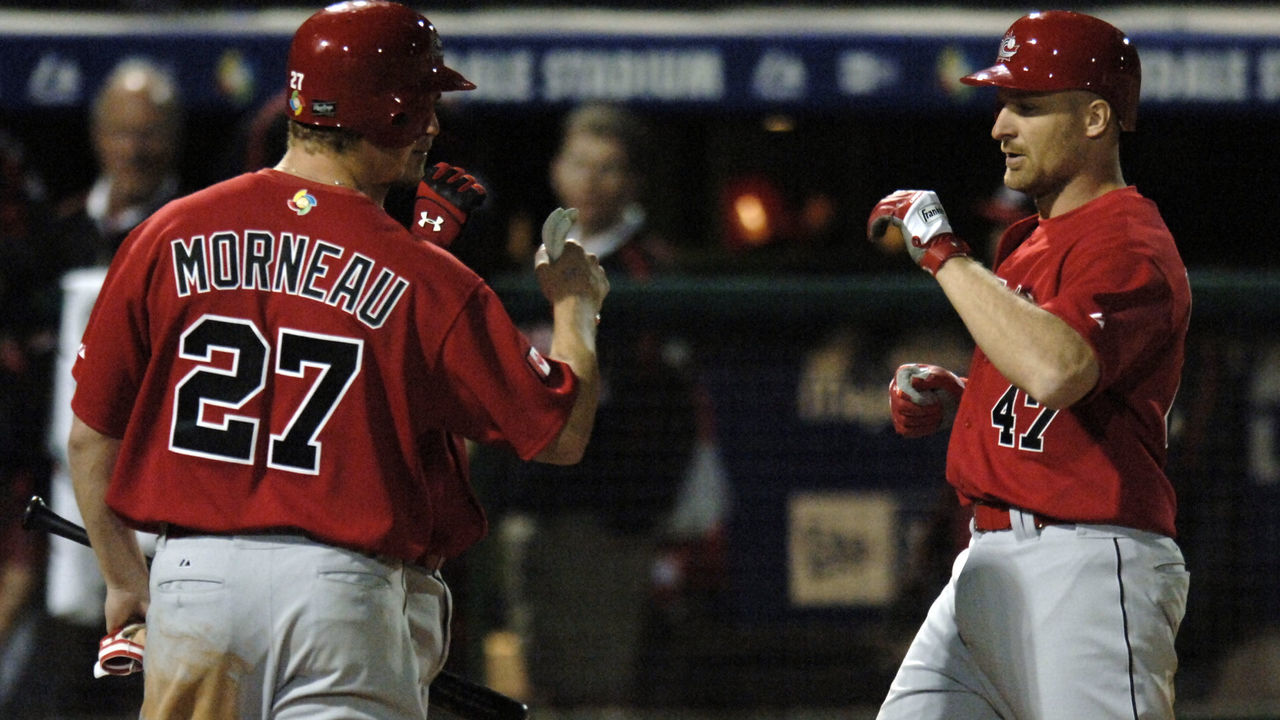 "My closest friends are guys who played a long time in the big leagues," Koskie said. "So none of us really needed to do anything else financially, but mentally and emotionally, you needed to do something else. Because when you're the best in the world at what you do, you just can't turn that off. Figuring out the next step, filling that void that you lost after you're done playing baseball … it can be somewhat stressful for a lot of the guys."
A few years into his second career as a business owner, he was standing in a bathroom stall, wondering what he had gotten himself into.
Koskie had been summoned to deal with an overflowing toilet in one of the two Planet Fitness gyms he owned. He was CEO and janitor. The bowl was stuffed with toilet paper. He put on a pair of rubber gloves to "claw" through the mess. He wrote for The Players Tribune that he was soon greeted with "one of the biggest turds you've ever seen (and this is saying something because I was in MLB clubhouses for nine years)."
He bought his first gym in January 2010 and his second in May 2010. He liked the concept of people getting in better shape for $10 per month. But he quickly started losing money. Thankfully, he described himself as cheap: "Manitoban cheap," he wrote. He realized not every employee had the level of work ethic and responsibility he was accustomed to seeing in major-league clubhouses or on a Manitoban farm. For instance, he had arrived at this location at 5 a.m. that day to unlock the doors for angry customers because the employee charged with opening the place never showed up.
He said he was stressed out and frustrated. He decided to try to understand what was going wrong. He ordered "Why Employees Don't Do What They're Supposed To Do and What To Do About It" and "Coaching for Improved Work Performance" from Amazon. He learned he needed to build better relationships with his employees. He became a better leader. He eventually turned around his gym businesses and sold both. He wanted to do something else.
Being around many unruly parents and players while coaching his kids, he had the idea to create an app allowing umpires to grade the conduct of parents, coaches, and players (BeAPro2). He believes there is soon going to be an officiating crisis; no one wants to referee anymore. But Koskie needed someone with coding and technical skills to get the idea off the ground. Through a friend, he connected with Beavers, who was involved in launching some of the first apps to appear on Apple's App Store.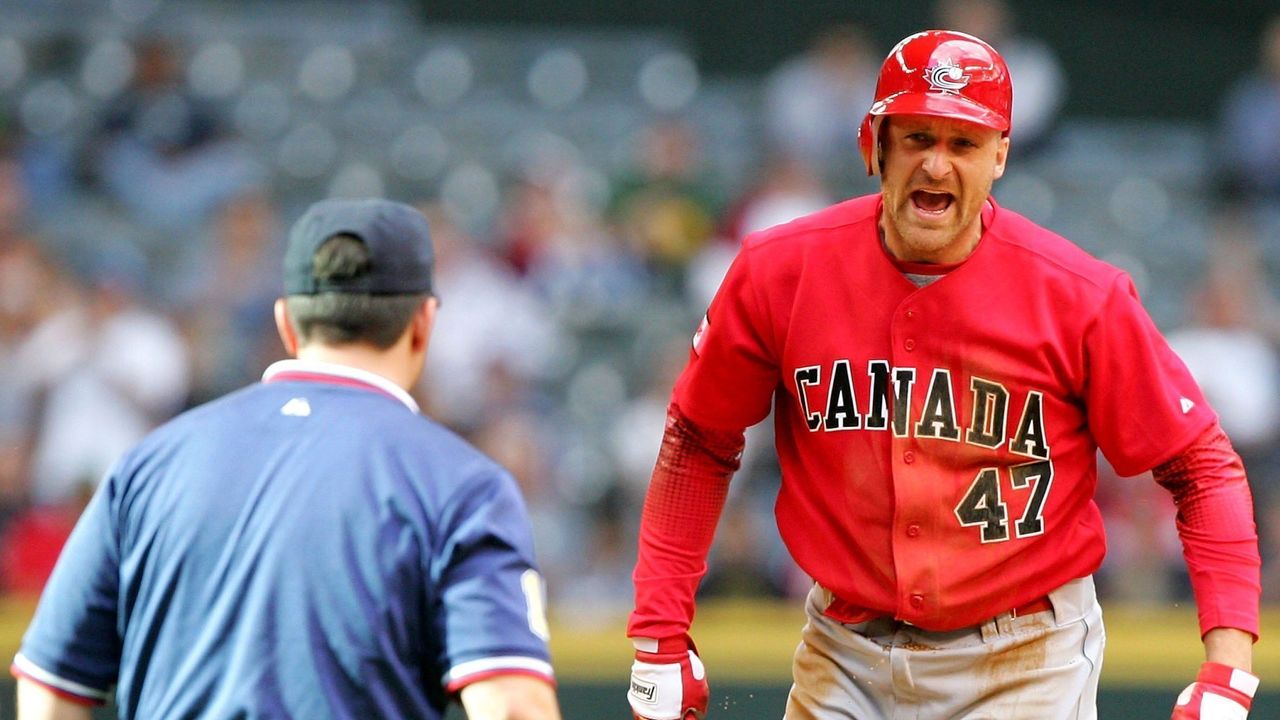 "We just hit it off," said Beavers, who had played baseball in college. "The cool part is I got to know Corey as a person long after his playing days. There's such a misconception about athletes sometimes. They are real people, and they have other skills outside of baseball."
Koskie's work ethic from being a professional athlete is apparent, Beavers says, and it carries over naturally to the business world. He's curious. He knows his strengths and weaknesses. Beavers also says Koskie admits to being "forgetful" at times in meetings and needs things repeated.
The two men launched the app and then went into business together with a solar-roof company. Koskie grew up immersed in nature and is interested in sustainable energy. They sold that business, too, and they remain close.
"I think redefining himself as a business guy has also made himself comfortable with his (baseball) career," Beavers said. "I can't imagine the feeling you have if the game is somewhat taken away from you. You hear these stories where professional athletes can't transition and move on."
Koskie now runs his own health insurance agency. He feels more rewarded than he did as a player when folks tell him how, for the first time in their lives, they have medical coverage. He's helped friends with health issues, too. Beavers witnessed the relationship between Koskie and Justin Morneau and Joe Mauer. Koskie is something of a mentor to the now-retired players, as they have dealt with their own injuries and concussions.
"Once you get sick, once something happens, you feel like you are on an island," Koskie said. "It's a very lonely spot to try and figure out all of this stuff on your own. I had a nest egg where I didn't need to work. I spent a lot of time trying to figure out how to get healthy."
Koskie and Beavers text or chat every day. They have kids the same age who practice baseball together. Beavers owns a baseball facility in Rochester, Minnesota. A few years back, Corey came with a few of his kids to hit there. Beavers had installed a HitTrax device to capture the exit velocity and launch angle of batted balls, and Koskie asked to enter the cage and take a few swings.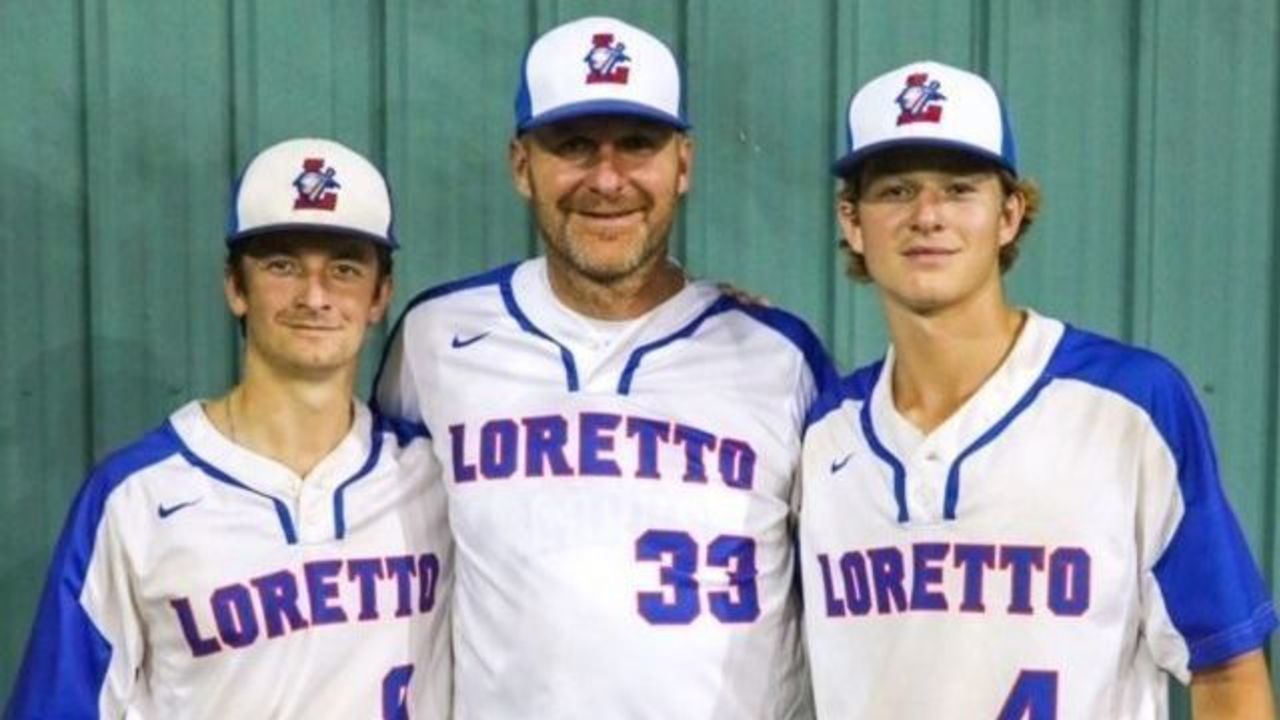 Beavers' jaw dropped at the readings: Koskie's hits averaged 98 mph. He was 45 years old. The average MLB exit velocity under game conditions this season is 89 mph.
"I'm like, 'Wow, that's pretty amazing,'" Beavers said. "God gave him some unbelievable abilities."
Koskie's second act prevented him from being tormented by what could have been - what he could have earned, how many more base hits and homers he could have recorded. He had his business ventures to focus on. But he still felt a growing itch to get back on a field and compete.
In June, he participated in Mauer's celebrity home-run derby at Target Field. As he drove home with the Twins' longtime clubhouse manager, Rod McCormick, he raved about that feeling of smashing baseballs in front of 3,000 fans. He missed it. He told McCormick about his sons hounding him to play town ball. McCormick turned to him and said, "Dude, you need to play."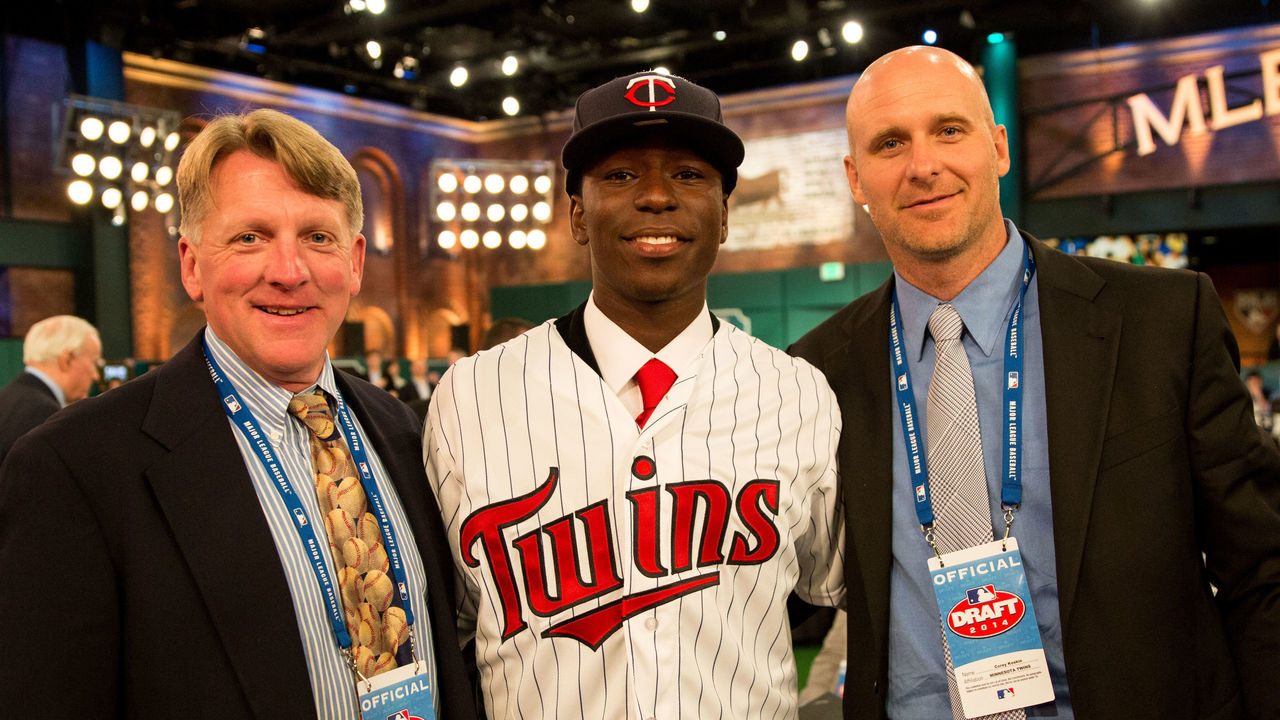 In the bottom of the third inning on July 7, in his second at-bat, Koskie stepped into the left-handed batter's box, swung, and connected, producing a familiar cracking sound. Someone in the bleachers exclaimed, "Ohhhh!"
The baseball sailed over the right-field wall, landing some 380 feet away. His wife, Shannon, recorded it on her phone from the wooden bleachers behind home plate. In the video, Shannon can be heard imploring one of her boys to "get the ball" and laughing that Corey will be "a little winded."
Though Corey doesn't run as fluidly these days, he rounded the bases and was greeted by his sons, Bradley and Joshua, in the chain-link-encased bench.
"I don't think he expected that," Bradley said. "That was crazy. My first thought was that our town-ball team is going to be really good."
Corey said he didn't have nerves, exactly - he was just fearful of blowing out a hamstring. "It was fun because I got to play with both of my boys," he said.
Shannon shared the video with Beavers immediately.
"Talk about dad playing catch (like in) 'Field of Dreams' - what dad wouldn't love to get on the field and compete with his own kids," Beavers said. "I think him going out and playing games with his kids, I think that is great closure."
Koskie said he's going to keep playing. He feels good. The playoffs are starting soon, and the Larks need him. (He's no longer batting sixth.) He stopped being a professional ballplayer long ago, and he has a new identity, but being on the field feels like coming home.
Travis Sawchik is theScore's senior baseball writer.
Comments
✕
Corey Koskie's second act brings him back to his rural roots in baseball
  Got something to say? Leave a comment below!