Better late than never, baseball makes the right call with sticky stuff
Icon Sportswire / Getty Images
What if there were a magic pill - OK, let's not go there. What if there was a magic memo that would level the playing field between pitchers and batters - and pitchers and pitchers - and give Major League Baseball a more watchable product for its fans?
MLB may have released such a note Tuesday when it revealed its plans to enforce its own rulebook and crack down on the use of foreign substances by pitchers. MLB believes - rightfully so - that foreign substances are warping its game; namely, permitting pitchers to have too great an edge on hitters, resulting in fewer balls in play and more strikeouts.
While it's fair to be cynical about MLB decisions given history, recent and past, MLB got this one right, albeit if it missed on the timing. The new enforcement will begin June 21, with umpires checking all pitchers every game. While policing will certainly come with challenges, the crackdown could very well create more action in the game without baseball having to resort to something more dramatic, like moving the mound back.
The plan packs plenty of punch: pitchers found using sticky stuff will be suspended 10 games. MLB threatens to ban any team employees from the sport who assist pitchers in using sticky stuff. After looking the other way for so many years, MLB seems to have finally realized what weaponized sticky stuff has done to the game.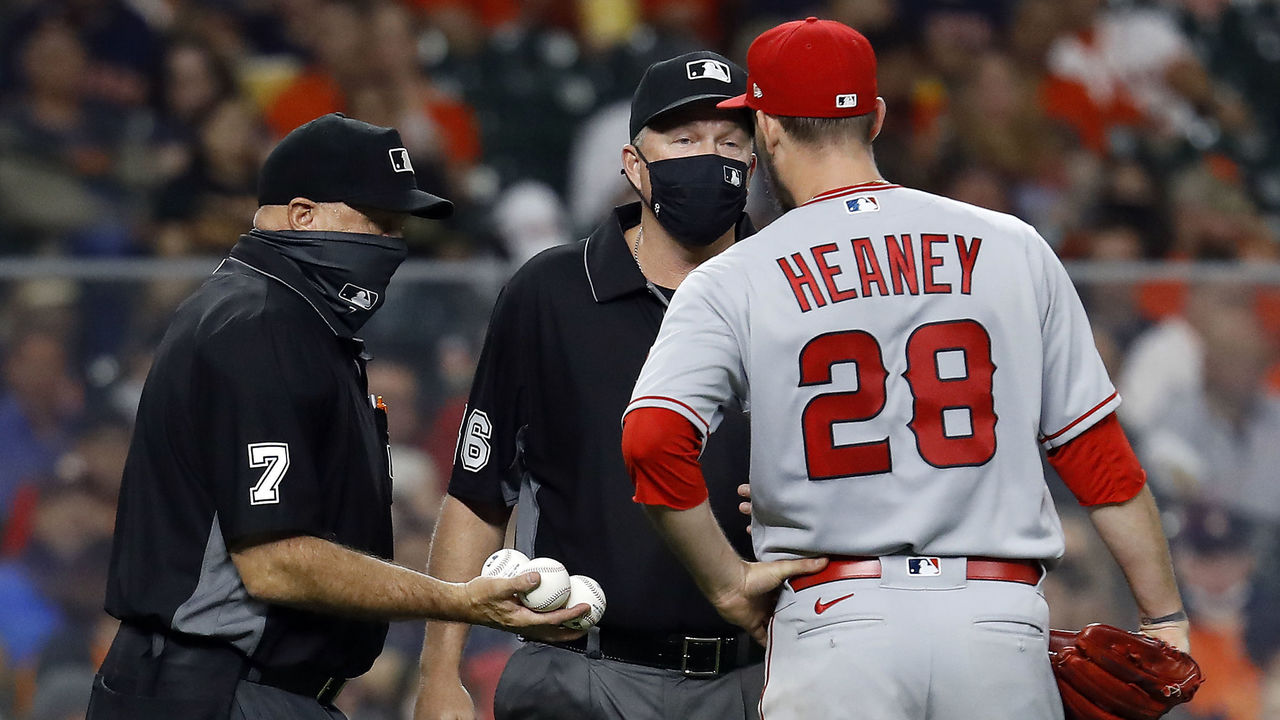 "I have determined that new enforcement of foreign substances is needed to level the playing field," MLB commissioner Rob Manfred said in the memo. "I understand there's a history of foreign substances being used on the ball, but what we are seeing today is objectively far different, with much tackier substances being used more frequently than ever before. It has become clear that the use of foreign substances has generally morphed from trying to get a better grip on the ball into something else - an unfair competitive advantage that is creating a lack of action and an uneven playing field."
Yes, pitchers have always used foreign substances to gain an edge, but that use changed into something more weaponized given today's technology. Specialized machines provide a wealth of data that help pitchers understand how sticky stuff affects performance.
It helped me, too: Spider Tack gave my pathetic 59 mph fastball a 400-rpm boost. The data feedback was immediate.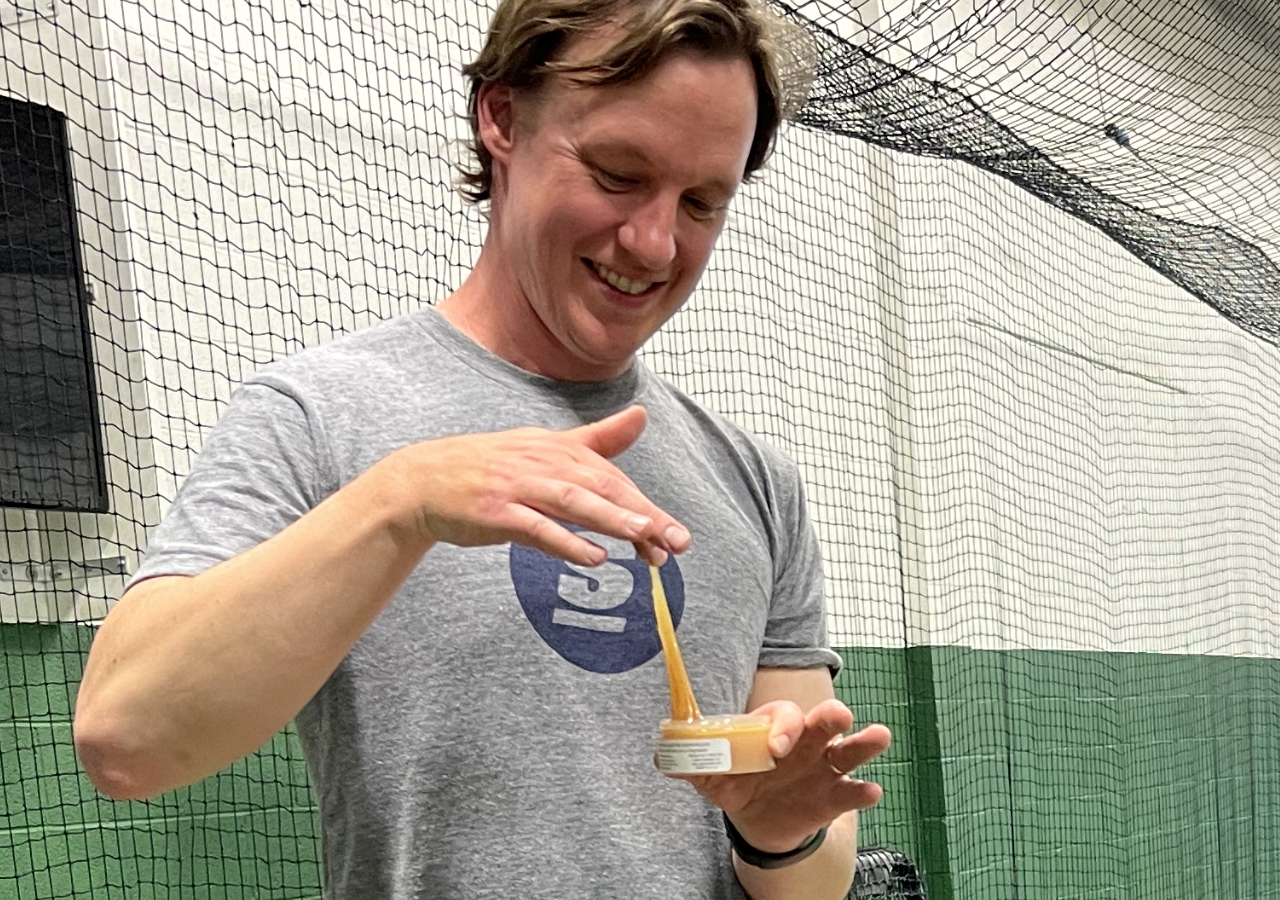 Spin has risen almost every year of the Statcast era but so too has the ratio of rpm per mph. MLB's four-seam fastball rpm/mph ratio continues to inch up from 24 in 2015, to 24.3 in 2018, to 24.7 this year. Either more pitchers are using sticky stuff or pitchers are better at learning how to optimize sticky stuff. All the while, strikeouts keep climbing.
Data from this season shows how an increase in spin means a decrease in hitters' output:
When the enforcement begins June 21, there could be immediate, dramatic drops in spin. In fact, a deterrent effect might have already started.
After owners were presented with MLB's findings about sticky-stuff usage from two months of collecting game balls, data, and interviews this season, MLB announced on June 3 it would implement more serious policing measures. Pitcher behavior seemed to immediately change.
Perhaps this is natural variance within a season, but the timing's certainly curious.
If the trend continues and accelerates without negative side effects, most would agree that is a good thing for the on-field product.
However, pitchers are concerned about unintended consequences. Rays ace Tyler Glasnow said he thinks his partial UCL tear is due to stopping his foreign substance use.
Dodgers pitcher Trevor Bauer told theScore in a text message that this change would have been "good if it started in 2022 and you gave pitchers a chance to adapt to it over the offseason and spring training."
But Bauer notes a midseason change could have negative health effects on pitchers who won't get a chance to train and adapt. He also added that umpires haven't had a chance to be properly trained.
"Can't do this midseason after telling everyone nothing would change this season. Way too big of a change that could affect pitcher health in a very bad way," Bauer said. "Can't do this without giving pitchers some guidance on what sticky is or isn't, or, giving us a way to grip the ball in a similar way."
There's also a widely held concern that less stick will result in more hit by pitches, at least among pitchers.
Max Scherzer suggested pitchers need grip to help harness the record velocity in today's game. Many hitters are OK with that trade-off, to a point.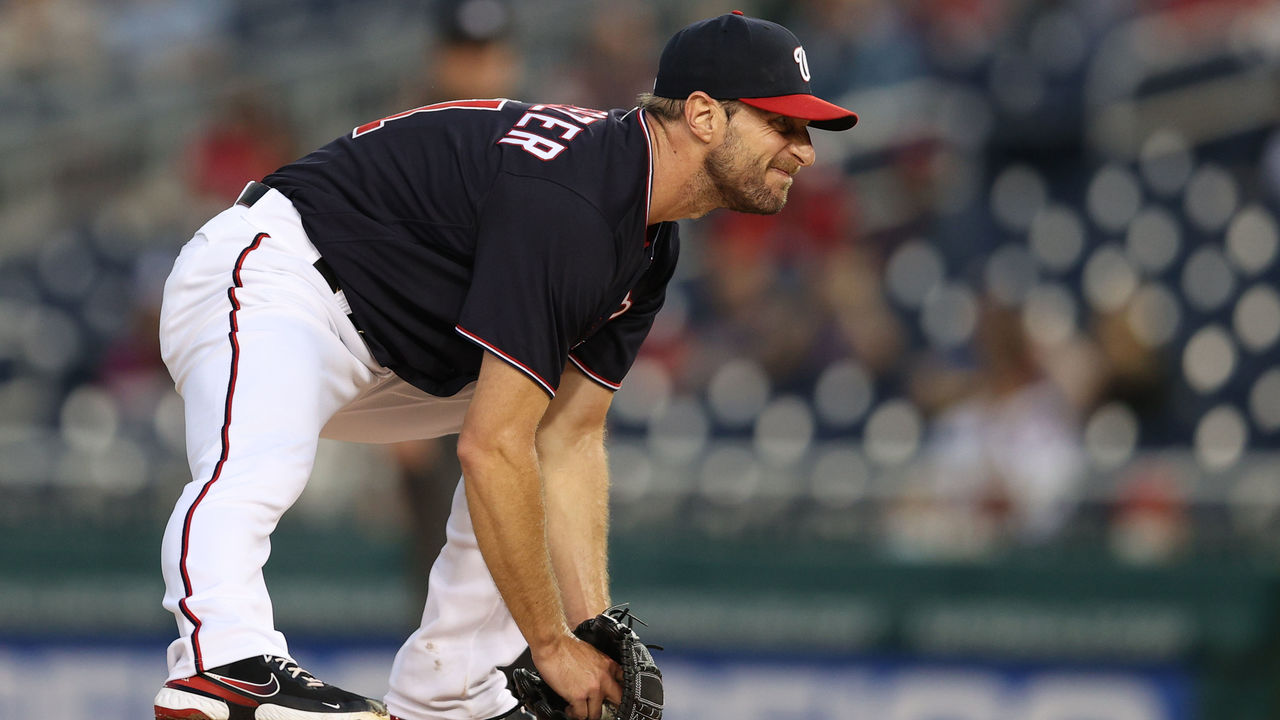 But there's a big difference between the rosin bags on the mound - and even the sunscreen and rosin combo, according to our study - and the spin gains from Spider Tack, Firm Grip, or designer substances.
And there's no actual evidence that pitchers will lose command without foreign substances.
Consider that since MLB's warning shot June 3, walk rates have actually declined. It was 8.9% prior to June 3 and 8.4% since. Hit-by-pitch rates (1.2% to 1.1% of pitches) are up only slightly.
"Evidence does not suggest a correlation between improved hitter safety and the use of foreign substances," MLB said in Tuesday's memo. "Hit-by-pitch ratio has increased along with the prevalence of foreign substance use - through May 31st, the 2021 season has the highest rate of HBP of any season in the past 100 years."
MLB also attempted to burst pitchers' claims by saying: "The foreign substance use appears to contribute to a style of pitching in which pitchers sacrifice location in favor of spin and velocity, particularly with respect to elevated fastballs."
Reaction from pitchers has been mixed. Some like Lance Lynn and Jameson Taillon have suggested sticky-stuff usage has gone too far.
Others seem to be admitting the deceit of the essential argument:
There are other complaints over how MLB is handling this.
Some more conspiracy-minded people believe this crackdown is a distraction to whatever changes were made to the ball in the offseason.
Some complain this will slow the game. We're told umpires will try to do as much reviewing between innings as possible.
There are concerns about how sunscreen usage will be policed. Pitchers ought to be allowed to protect their skin during day games, after all. In the memo, MLB seems to suggest pitchers just don't go to their sunscreen-covered arms too often. The only specific request was to not use sunscreen during night games or in domed stadiums.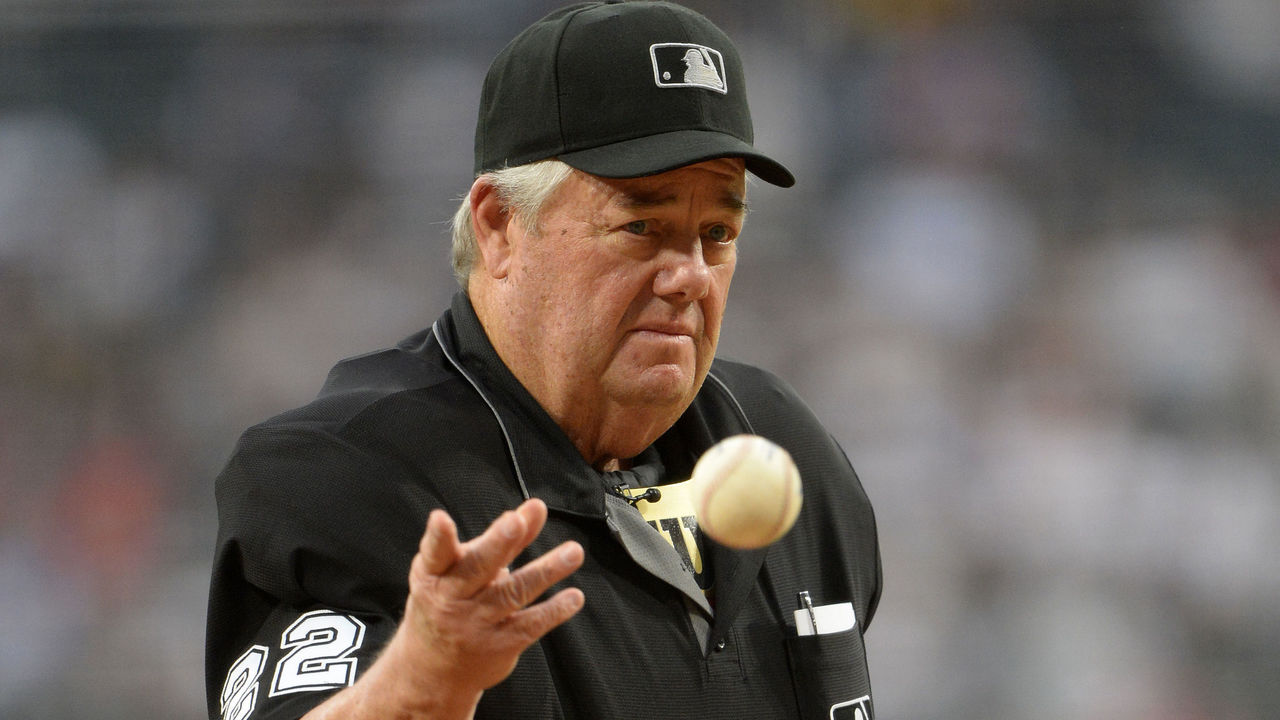 There will certainly be issues when it comes to policing and determining what is or what is not on gloves, caps, belts, and fingertips that are examined.
MLB's changes also appear reactionary. Insiders were talking about this issue more than three years ago.
On April 11, 2018, Kyle Boddy, the founder of Driveline Baseball, and now a lead player development official with the Reds, replied to a tweeted FanGraphs.com story on Gerrit Cole's spin gains during his first two starts since being traded to the Astros.
"F--- it, I'll say it. It's pine tar and/or Firm Grip. Use them if you want a high spin fastball or slider," Boddy wrote.
On April 30, 2018, Bauer, the first major leaguer to train with Boddy, appeared to conduct his own in-game experiment to prove his point. He spiked his spin rate dramatically in one inning.
The next day, a Twitter user asked Boddy about spin increases of various Astros pitchers. Boddy tweeted it was "a weird coincidence" along with a thinking face emoji.
Bauer responded.
That's how it started.
This is how it's going: spin rates have only continued to rise. In 2020, Bauer dramatically improved his spin rate and won the NL Cy Young Award. (It should be noted Cole and Bauer were good pitchers before making any spin changes.)
Perhaps MLB didn't have enough data then. Perhaps it finally realized strikeouts are never coming back down on their own. It's fair to be cynical, though, about how MLB conducts business. Many remain unhappy with how the Astros sign-stealing scandal was handled. It took years for MLB to address steroids, though it didn't have data to track exit velocity and changes to average fly-ball distance like it does today.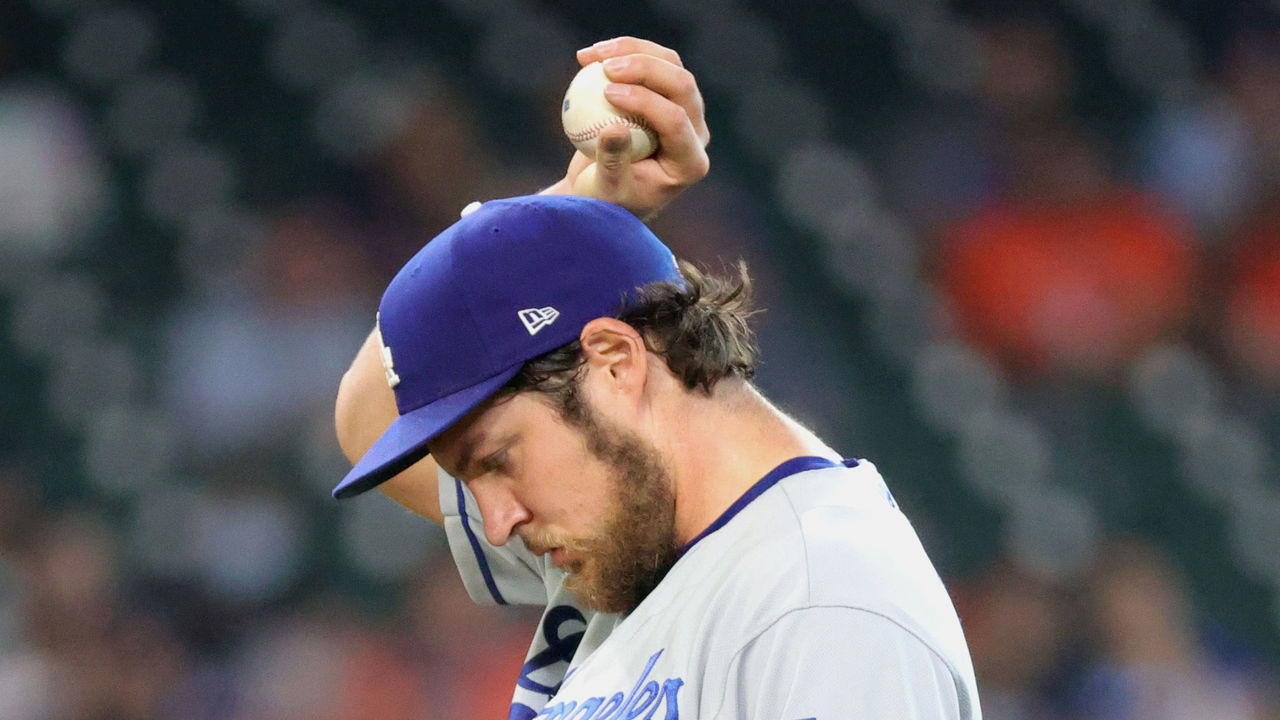 Perhaps the penalties are too harsh for something MLB has turned a blind eye to for years.
MLB has done a lot of things wrong, but it is getting this decision right, despite the timing. True enforcement has to start at some point, and MLB clearly feels like its March memo and follow-ups June 3 and Tuesday were fair warning.
Its initial outline seems thorough and ought to produce a heavy deterrence. No pitcher likely wants to be identified as the first to be suspended for using Spider Tack. Undoubtedly there will be challenges along the way and adjustments needed, but policing its own rulebook and attempting to level the playing field seems to be a better first step than, say, moving the mound a foot, which the independent Atlantic League will test this summer on MLB's behalf.
Yes, foreign substances have always been used, but they've never been weaponized to today's extent. It's different now. They're warping the game. There was never going to be an easy way to get more balls in play, but enforcing written rules is a logical place to start. It might just work.
Travis Sawchik is theScore's senior baseball writer.
Comments
✕
Better late than never, baseball makes the right call with sticky stuff
  Got something to say? Leave a comment below!