Tim Anderson backs Mercedes with La Russa upset about blowout HR
Ron Vesely / Getty Images Sport / Getty
If you play for Tony La Russa, violate baseball's unwritten rules at your own peril.
The Chicago White Sox manager didn't approve of Yermin Mercedes hitting a home run off a 3-0 pitch during Monday's blowout against the Minnesota Twins.
"He made a mistake," La Russa said Tuesday, according to Jesse Rogers of ESPN. "There will be a consequence he has to endure here within our family."
La Russa also said Mercedes won't replicate the swing in a similar situation.
"That's just sportsmanship, respect for the game, respect for the opponent. ... He's not going to do that again," La Russa said, according to Chris Emma of 670 The Score.
With the White Sox leading the Twins 15-4 with two outs in the ninth inning, Mercedes destroyed a 47-mph pitch from position player Willians Astudillo for a solo home run.
"The fact that he's a rookie and excited helps explain why he just was clueless," La Russa added, according to Rogers. "But now he's got a clue."
After the home run, La Russa apologized to Minnesota because Mercedes ignored a take sign, Rogers notes.
For his part, Mercedes didn't see anything wrong with swinging for the fences.
"I'm going to play like that," Mercedes said, according to Vinnie Duber of NBC Sports Chicago. "I'm Yermin. I can't be another person because if I do that, everything changes."
White Sox shortstop Tim Anderson defended his teammate in a comment on NBC Sports Chicago's Instagram post about the situation. Mercedes appreciated the nod.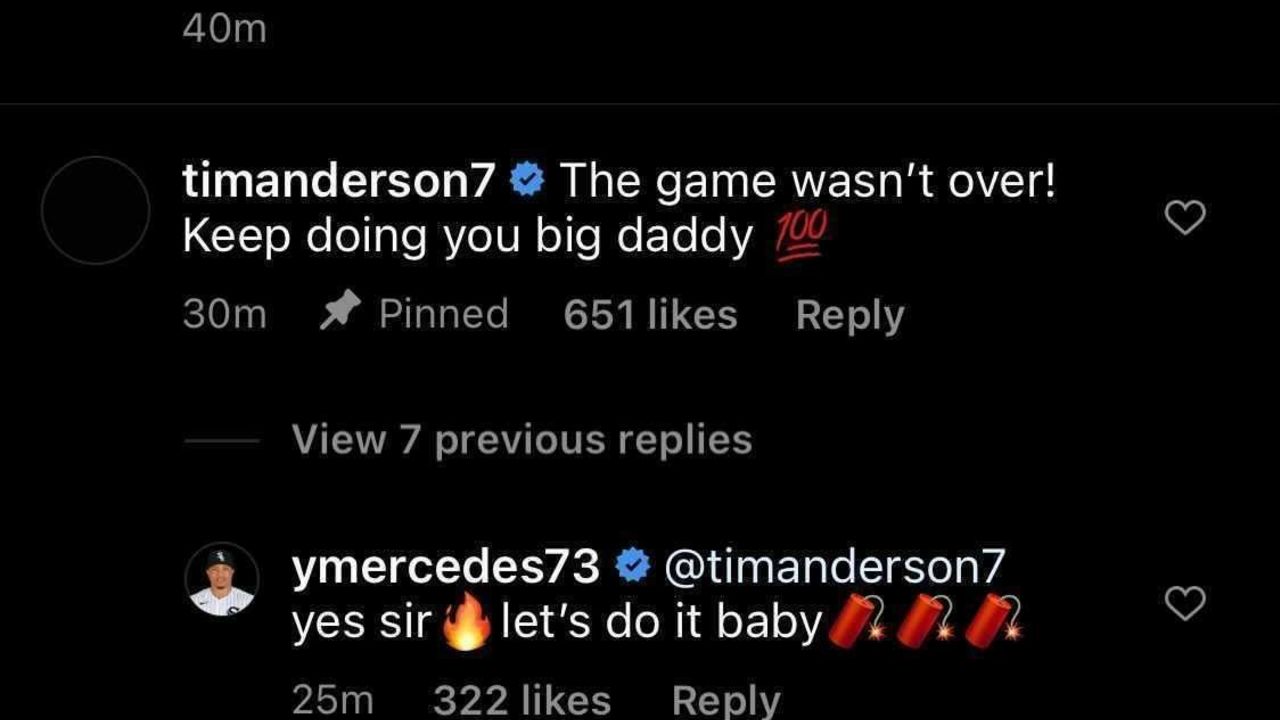 Veteran San Francisco Giants left-hander Alex Wood also voiced his support for Mercedes and decried the unwritten rules.
The long ball was the 28-year-old's sixth of his impressive rookie campaign. He's slashing .364/.410/.574 with 25 RBIs in 36 games so far.