Baseball's replay system is breaking. How can it be fixed?
Todd Kirkland / Getty Images
With the score tied in the top of the ninth inning on April 11 in Atlanta, Didi Gregorius lofted a fly ball into medium-deep left field. At third base, Philadelphia Phillies baserunner Alec Bohm tagged and broke for home. The throw beat Bohm, but it appeared he might have gotten his left foot on the plate before the tag.
Bohm was called safe on the field by umpire Lance Barrett, but the television replay appeared to show beyond a reasonable doubt that Bohm's left foot never made contact with the plate. To the disbelief of the Braves and about everyone watching the nationally televised game, the call stood and the run gave the Phillies a 7-6 victory.
"Everyone saw it and sees it," Braves left-hander Drew Smyly said postgame, according to MLB.com's Todd Zolecki. "For MLB not to overturn that, it's embarrassing. Why even have replay if you won't overturn that?"
Braves catcher Travis d'Arnaud added, "It makes me not even want (replay) anymore. Honestly, it just slows the game down."
A day earlier in Cleveland, Indians outfielder Jordan Luplow thought he had homered. However, his ball was ruled to have bounced off the top of the wall. On replay, it appeared the ball ricocheted off a railing above the yellow line on the fence for a home run. The call stood, much to Luplow's bewilderment. Umpires Joe West and Bill Miller were reportedly on replay duty in Week 2, a time period covering both calls.
The controversies don't end there. On April 26, Elvis Andrus was called out at the plate, and despite there being convincing evidence he was safe, the decision stood.
"It's incomprehensible that this keeps happening. ... It just looks like nobody really cares about getting it right," ESPN's Buster Olney said of the decision to uphold the decision and the overall lack of transparency.
MLB has an instant replay problem. And as North American pro sports leagues are poised to embrace gambling, accountability and transparency only become more important.
Replay, a safety valve designed in part to avoid controversies, seems to be creating more problems instead. The system looks like it needs improvement, if not a dramatic overhaul.
In MLB's replay system, full-time MLB umpires rotate through replay headquarters in New York to review on-field challenges and other close calls. There is a growing perception that these umpires are less than willing to admit that their colleagues made an error in judgment.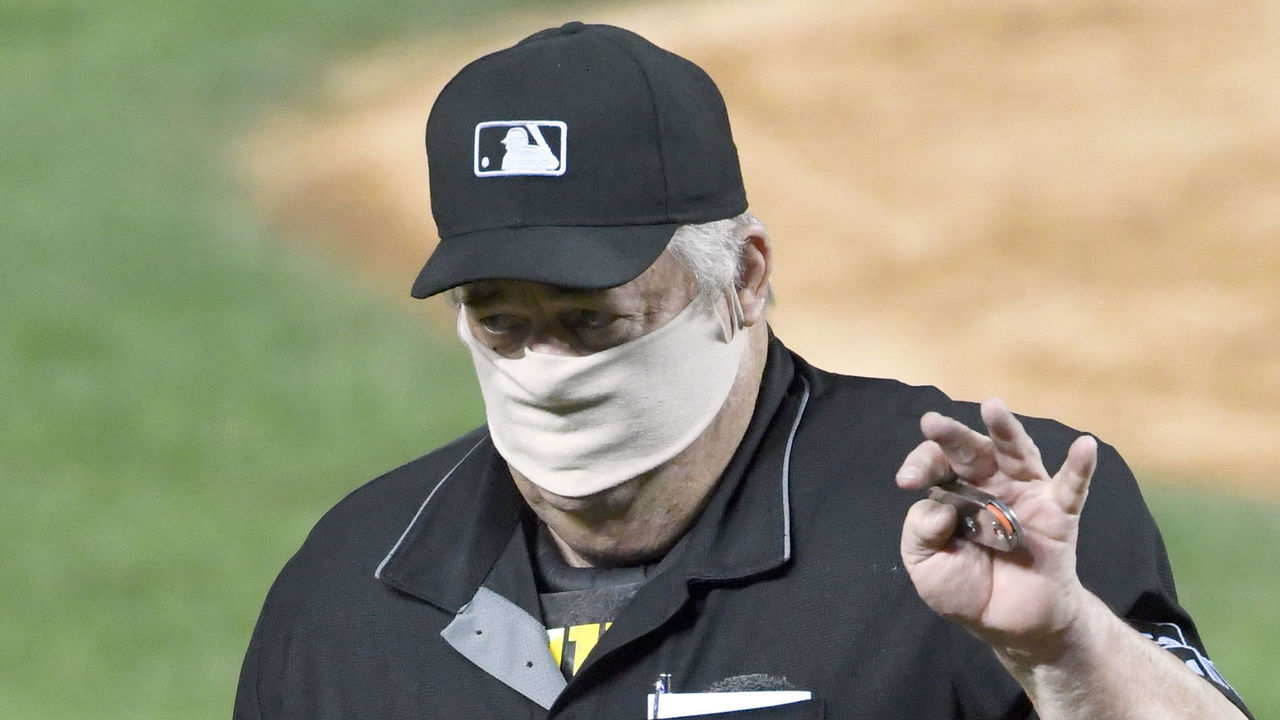 It's an embattled profession. Every play on the field now has multiple camera angles focused upon it, and the threat of an electronic strike zone looms. The ambiguity of the requirement for overturned calls to need "clear and convincing evidence" gives the replay umpires in New York the cover they need to uphold their colleagues' mistakes.
Tag plays, for instance, can be tricky to judge and are becoming overturned less frequently. From 2014-2017, challenged tag calls were overturned at rates between 49.7% (2014) and 45.3% (2015), according to MLB's own Baseball Savant. But the most recent available data shows those rates have decreased to 39.2% (2019) and 38.6% (2020). (There is no 2021 data available on the site.)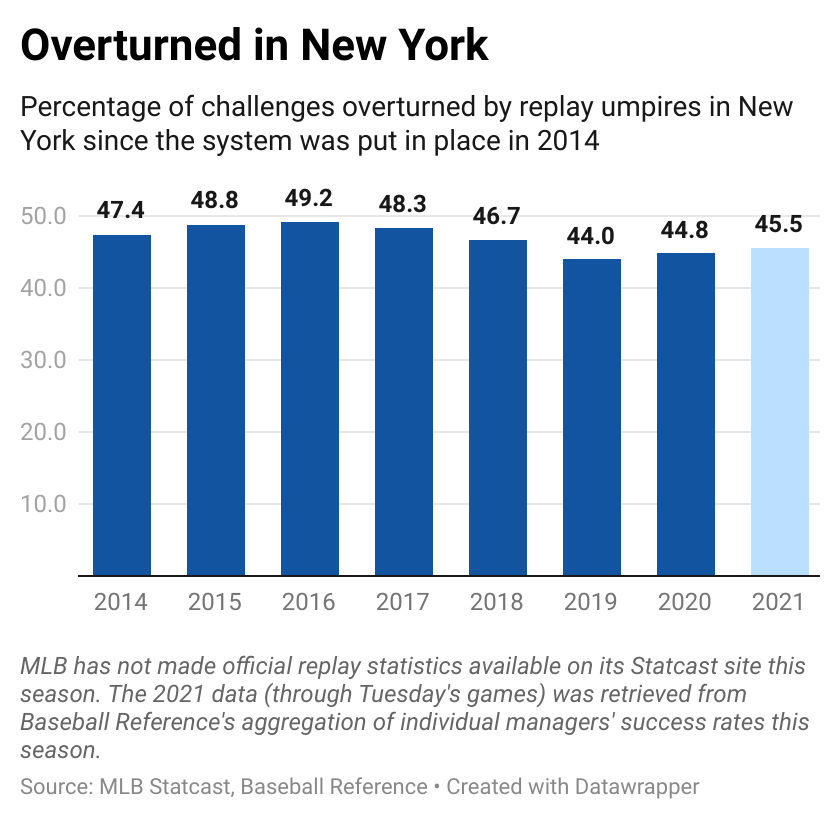 It may be true that calls are being overturned less frequently because umpires are improving. But these apparent outliers that fail the eye test are nonetheless the ones taking hold in the public's consciousness.
So what should MLB do to try and improve its system? While there will always be complaints and flaws with any system, MLB ought to look at the best practices of other replay processes.
The NFL has the longest history with replay among major sports. The league's rates of overturned calls have generally increased in recent years, and time per replay delay is at its lowest. The scope of what is reviewable keeps expanding and the speed at which video is sent to the on-field official for review has improved. The NFL offers proof that a system can evolve.
The system also provides more transparency than MLB's. In the NFL, the referee on the field examines video to determine whether a call should be overturned. That mic'd-up official then explains the decision to the stadium and television audiences.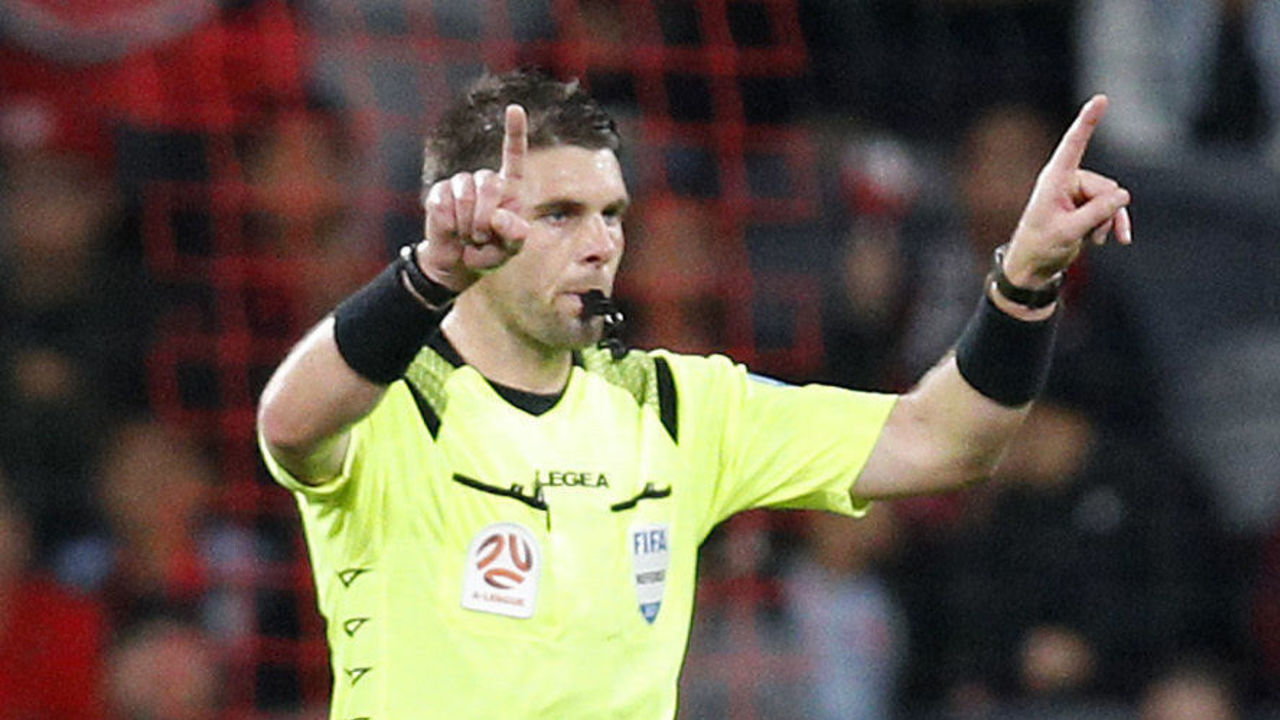 In some soccer leagues, referees are assisted by remote suggestions regarding what to review within its video assistant referee (VAR) system, but the on-field referee ultimately decides whether to review a play and change a call. Viewers see what the referees see on their monitors. In the case of offside decisions, viewers can see the lines drawn by the VAR to make the determination. No such transparency exists in MLB. Decisions are made in New York and relayed by the on-field umpires via hand signals that may or may not be clearly understood by anyone watching.
Los Angeles Angels manager Joe Maddon was ejected from a game recently following a series of replay incidents. The Angels lost both ends of a lengthy double review that delayed the game for five minutes. In the next inning, the Toronto Blue Jays won a review that lasted just seconds. Maddon, incensed, wanted to know the cause behind the discrepancy.
One problem with on-field officials deciding replay outcomes is the potential to be influenced by the home crowd. In their book, "Scorecasting," authors Tobias J. Moskowitz and L. Jon Wertheim made a convincing argument, backed by data, that referee bias - and home-field advantage - is largely tied to them subconsciously wanting to appease the home fans. For example, strikeout rates for home pitchers are almost always higher and walk rates lower.
So, perhaps the best model for MLB could be the NHL's.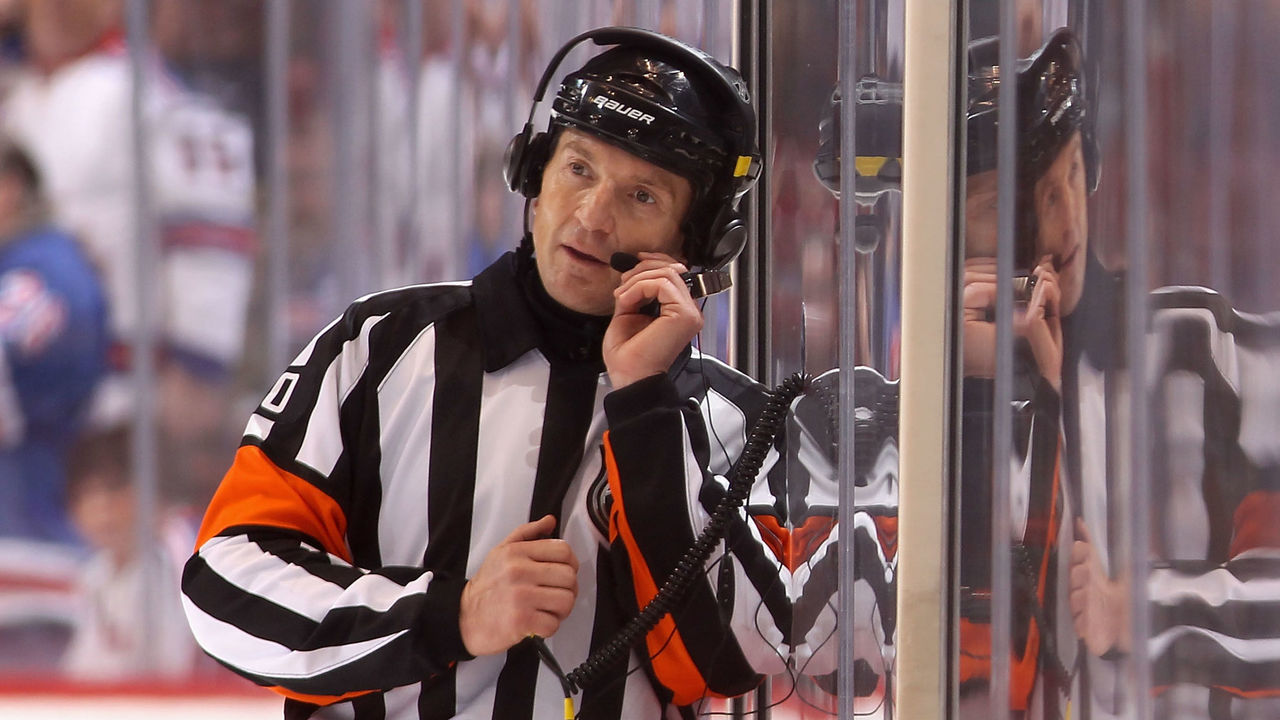 While the NHL has long had video review officials on hand to look at goals, theScore's John Matisz witnessed the operation firsthand at the NHL's replay command center that was designed, in part, to eliminate crowd influence.
"This room's in a bubble. You're insulated from that type of abuse and that type of problem. At the rink you can get influenced by the pressure of the crowd, the pressure of the general manager," Mike Murphy, the NHL's senior vice president of hockey operations, told Matisz.
MLB also utilizes a replay bubble, but it isn't staffed the same way. The NHL employs specific league officials who are more independent from referees on the ice. Moreover, after the NHL's replay center makes a decision it then promptly issues an explanation for the conclusion that is sent to the teams and broadcasters and posted on the league's website for the public. While fans won't agree with every decision, at least they know why it was made. MLB generally offers silence.
Another way to improve replay and umpiring might be to expand the scope of what can be reviewed. It's not just the obvious misses that MLB must correct but also the mistakes that umps aren't allowed to rectify. This doesn't necessarily mean more challenges to bog down the game - rules exist to limit the number in every league that allows challenges - rather, it would open up what can be challenged.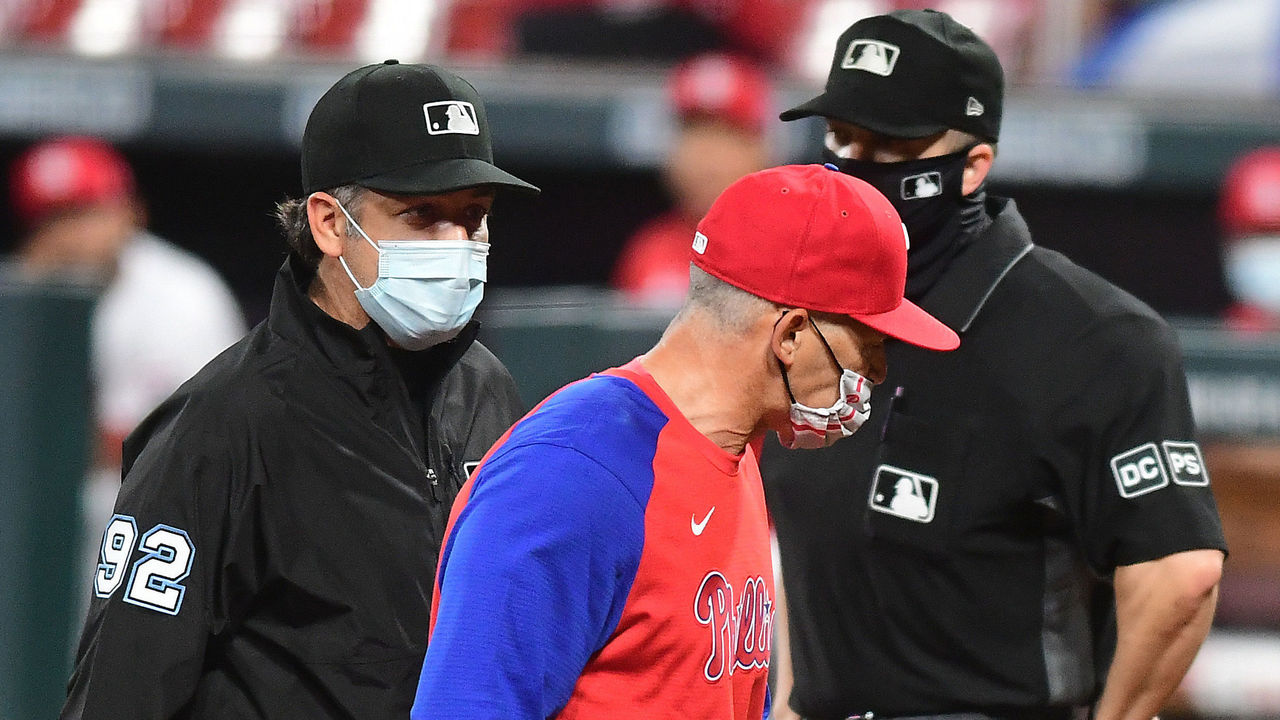 Last weekend, the Phillies' Andrew McCutchen was ruled to have run out of the baseline to avoid a tag even though it appeared he had run in a straight line. A few weeks after claiming Bohm scored "by the skin of his big toe" versus the Braves, Phillies manager Joe Girardi voiced his frustration about the lack of reviewable scenarios. By limiting the scope, the system becomes more arbitrary.
"That was about as straight of a line as you can run," Girardi said. "It's a terrible call. And the sad thing about it is it's not reviewable. Well, I'm sorry. That's about as clear as it can be. ... The idea is to get the call right, right? You see it on the screen like that, just reverse it. And it might've cost us the game."
In Milwaukee last week, there was a bizarre baserunner interference call that was not subject to review.
"It's even worse looking at the replay than I thought he might have seen. Bad call," Brewers manager Craig Counsell told reporters postgame.
In an age when data and video are available on every action and ball flight, and when Hawk-Eye tracking technology can further assist during reviews, why limit what is reviewable? If ball-tracking was employed in the Luplow decision, for instance, it would have shown the ball changed trajectory and indeed bounced off a railing.
There are other improvements that could be made. To save time, MLB should eliminate manager calls to video rooms. Challenges ought to be made nearly immediately. Additionally, VAR-like remote oversight could help identify glaring errors. MLB could also change the language of what is necessary to overturn a call; perhaps "clear and convincing" is drifting too near requiring a perfect picture for umpires. Should replay need 100% certainty, or should the standard be more likely than not?
Baseball has never been a precise game; it's a sport of neighborhood plays and imperfect strike zones. But the point of replay was to make the sport a little more exact and avoid the big misses. While replay might never be perfect, what we've seen early this season is that it should be better.
Travis Sawchik is theScore's senior baseball writer.
Comments
✕
Baseball's replay system is breaking. How can it be fixed?
  Got something to say? Leave a comment below!