MLB The Show 21 hit shelves on Tuesday for what's arguably the game's biggest release. Since its inception, the franchise has been exclusive to the PlayStation. This year, Microsoft users can finally purchase the title for the Xbox One and Xbox Series S and X.
Updates and extra content will be added throughout the summer and fall for what is generally a jam-packed experience for gamers.
Note: The PS4 version of the game was played for this review, so Stadium Creator wasn't an available feature.
The Game Modes
This year's game offers various styles of play when you first log on, depending on your experience level and how competitive you are, but it's centered around four primary game modes: Road to the Show, Diamond Dynasty, March to October, and Franchise.
Road to the Show
This was one of the biggest draws when first introduced, and it's steadily evolved to include added features to your player's journey through the minors and into MLB. This year marks the first time gamers can create a two-way player; in fact, it's the default. The three-game showcase from years past has been abandoned to allow players to jump right to the draft. You can pick a preferred team or leave it up to chance. MLB Network personality - and noted The Show enthusiast - Robert Flores appears on screen with MLB Pipeline reporters Jim Callis and Jonathan Mayo to analyze your selection in the draft.
Gamers have the option to transition from being a two-way player to focus on serving as either a pitcher or fielder. There's also a built-in podcast, in which the host chats with the likes of Jennie Finch and Al Leiter as you progress.
It's maybe not a full-fledged, baseball-centric role-playing game, but there's a bit more variety and the new voices and faces make it a welcome step forward.
The issue is it may have inadvertently narrowed the functionality of the mode while broadening its media scope. And, since your player is linked to your profile and Diamond Dynasty player, you're limited to one character you can use - though you can modify the active loadout for multiple Road to the Show campaigns. It's not ruined but could stand to be more flexible based on a user's preferred style of play.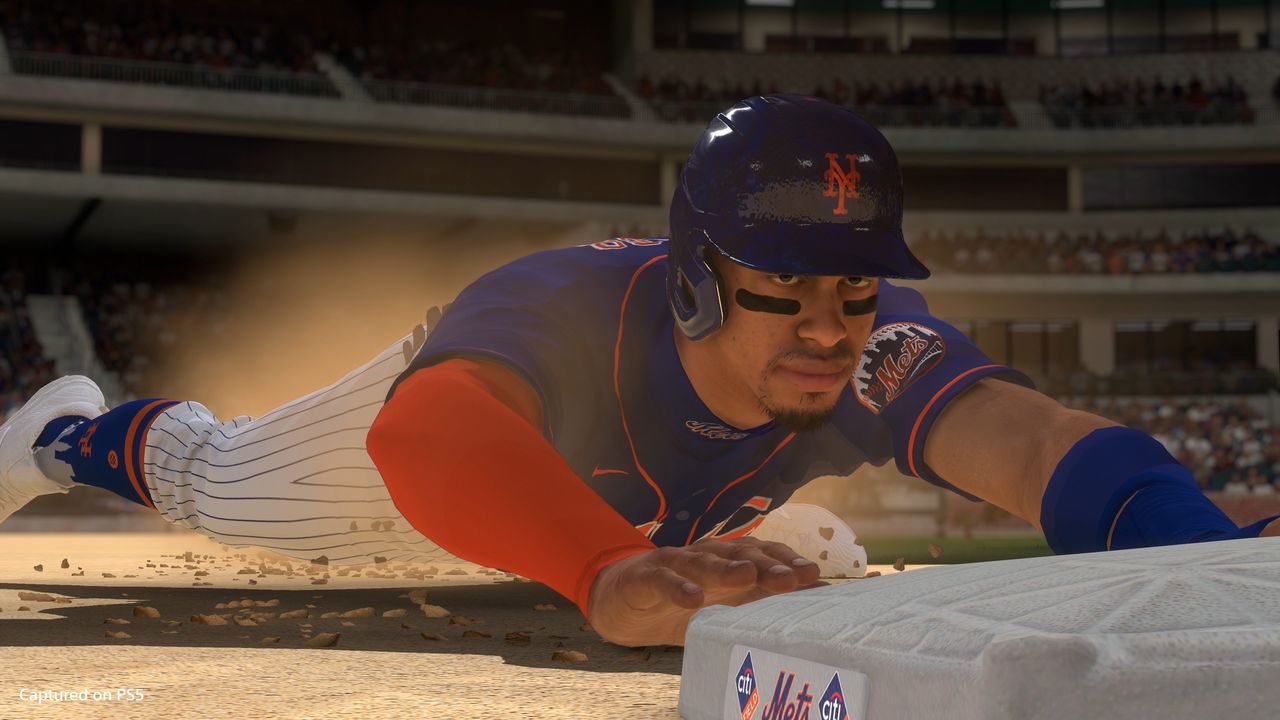 Diamond Dynasty
This remains the deepest game mode, and the visual interface has been improved so everything is more organized. Though you need an active internet connection to play, you aren't required to play online against other users.
In addition to Ranked Seasons and the endlessly replayable Battle Royale and Event online modes, there are multiple single-player options available. Collecting cards and building a lineup of current players and legends - Hank Aaron and Pedro Martinez are among those making their debut this year - gives an added layer of depth that was previously absent.
Though there aren't any wide-scale changes to Diamond Dynasty, there are some nice tweaks. Advancement through the inning programs is tied wholly to XP. There were separate tracks in prior years, so this makes it easier to reach the program goals. An even more interesting development is parallel XP for the cards you use. This means, the more you perform with an individual player, the better their stats will get. In the past, cards would gain or lose value only in weekly updates depending on how their real-world counterparts performed. This is great for those starting out who don't immediately have access to Diamond-level players.
Another bonus is the introduction of collectible uniforms. Through card packs, you collect home, road, alternate, and classic threads. It's a nice added wrinkle.
With new programs, Conquest maps, and legend cards being introduced throughout the season, it's the gift that keeps on giving. Microtransactions still play a role (you can buy more stubs, the virtual in-game currency), but they're not necessary.
The online servers have been a bit rocky in the early going, but that's often the case.
March to October & Franchise
Upon completion of a March to October campaign, you can continue with your team in Franchise.
The former is a streamlined Franchise that has gradually incorporated more functionality for building your roster. When it was introduced, you had little-to-no control and the opportunity to make only one trade. You dive into games in the late innings until you reach the postseason, and the whole thing takes a matter of hours.
It hasn't taken the place of Franchise, and it won't, even if the latter has had only a few changes. The addition of full minor-league rosters in 2020 brought another layer of realism to the entire game, but especially Franchise.
Franchise remains deep and customizable. You control just how involved you want to be from a transaction perspective: take over a small-market team and work within the confines of its budget or turn that feature off and reform the Tampa Bay Rays with an $800-million payroll.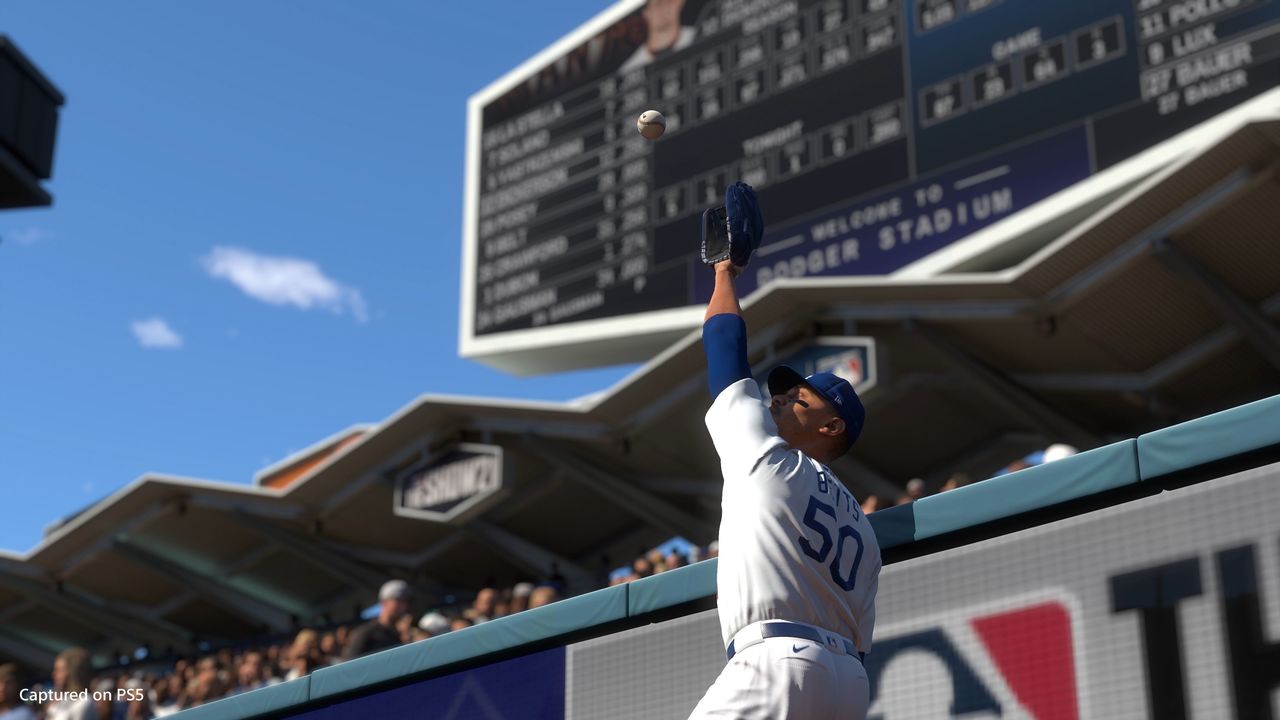 Presentation and controls
Even on the PS4, this is the best-looking version of MLB The Show yet. The graphics are more realistic and there are more default animations related to fielding and hitting that have virtually eliminated the monotony.
Adding various talking heads to Road to the Show is a bonus, but it will get repetitive if you start over multiple times. And though there are several fresh faces, the commentary from Matt Vasgersian, Dan Plesac, and Mark DeRosa feels recycled.
The game features the strongest and most varied soundtrack in years. Songs from Run the Jewels, Gorillaz, Future Islands, The Strokes, The Avalanches, and others make for a welcome step up after an underwhelming tracklist from 2020.
Meanwhile, the pinpoint pitching schematic comes with a steep learning curve and may be best suited for new players who haven't gotten used to a past control setting.
Final verdict
Depending on your perspective, the relative lack of new features may or may not be a deal-breaker. Stadium Creator - the most fervently requested feature for years - will offer enough of an added wrinkle if you've upgraded to a next-gen console.
For those still on PS4, you'd be forgiven for taking a year off if the updated rosters and ability to create a two-way player in Road to the Show don't offer enough, especially if Diamond Dynasty isn't your bag. But overall, MLB The Show is a remarkable game that has something for every kind of fan, and it's a must for Xbox users who've longed for a baseball game.