One-game samples are meaningless. But Opening Day is special and, therefore, determines whether a team is destined for greatness or earmarked for mediocrity. There is no in-between.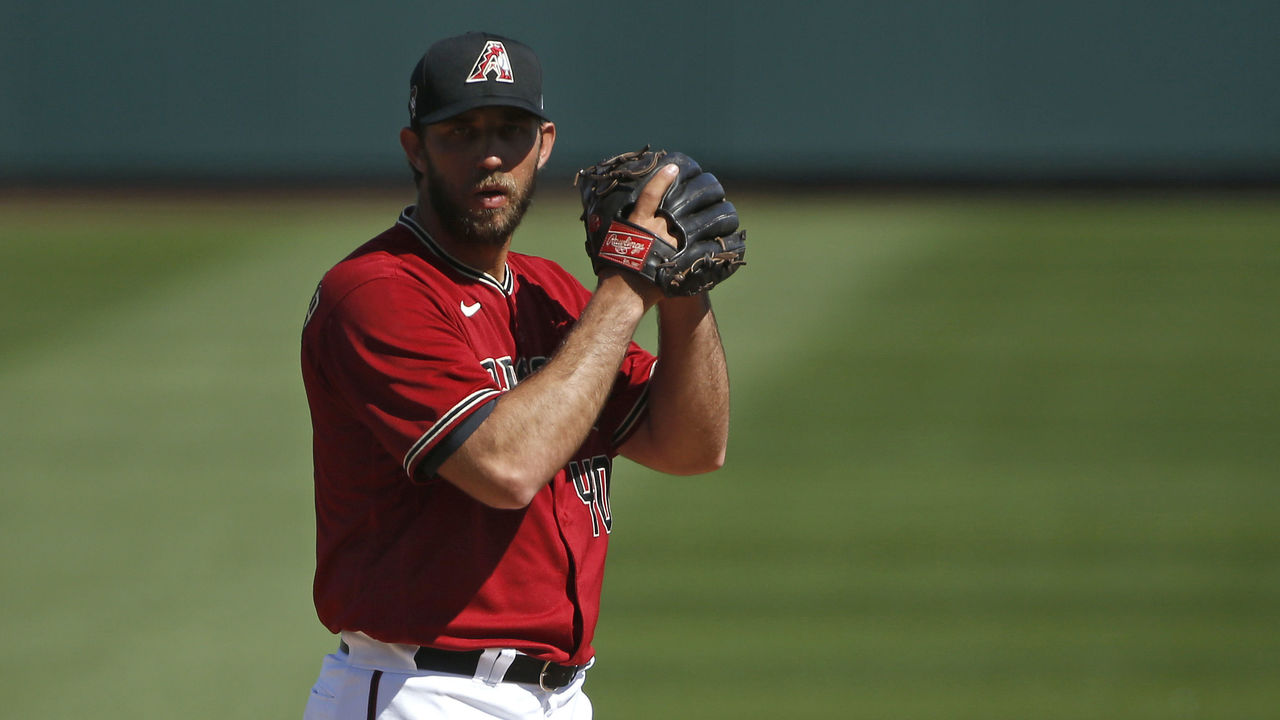 Arizona Diamondbacks: It's been a long time since Madison Bumgarner debuted his short hairstyle back in 2016. It's becoming clear, though, that - like Samson - his power originates from his long locks. Bring it back urgently or MadBum is destined to continue serving up dingers, after he surrendered a pair to continue his inauspicious 1-4 tenure with the D-Backs.
Atlanta Braves: Kung Fu Panda is back. Pablo Sandoval has been so bad for so long that it's hard to remember he raked in 2011 with a .909 OPS, earning down-ballot MVP votes. Now, he's 1-for-1 with a homer and 5.000 OPS. He can't be stopped.
Baltimore Orioles: The best way to stay out of the loss column is to not play: your 2021 Orioles.
Boston Red Sox: We knew Eduardo Rodriguez wouldn't make his Opening Day start. Then Nathan Eovaldi couldn't because of the rain. It seems like the universe just can't abide Chris Sale not starting the season opener for the Red Sox.
Chicago Cubs: It's time to start shopping Kris Bryant, Javier Baez, and Anthony Rizzo. The trio of pending free agents went 1-for-10 with five strikeouts against a Pittsburgh Pirates pitching staff that isn't supposed to be difficult. Will there even be any buyers?
Chicago White Sox: Eloy Jimenez will miss roughly five months of the season due to a torn pectoral. However, his teammates seem to be acting as though he died. Will they ever recover from this loss, in tandem with losing to the Los Angeles Angels in the season opener?
Cincinnati Reds: The good news is the Reds hit the ball, scoring six runs on 10 base knocks. The bad news is the pitching - which kept them in the fight last year - sucked. Luis Castillo leaves his Opening Day start with a 21.60 ERA. He'd have to throw 11 consecutive shutout innings to get his ERA below Matt Boyd's league-worst 2020 mark of 6.71. The chase is on.
Cleveland Indians: Protect Shane Bieber from snow. The Detroit Tigers averaged 4.15 runs scored per game last year - one of the worst totals in baseball. Meanwhile, Bieber limited runs better than any qualified pitcher, posting a 1.63 ERA. In the midst of a blizzard, the reigning Cy Young winner allowed three runs in the first two innings but settled in once the sun came out, striking out 12 over six innings. Sounds about right for a guy from Orange, California.
Colorado Rockies: The Rockies welcomed the Los Angeles Dodgers to Coors Field, got outhit, and benefitted from a 3-for-3 day from Chris Owings, who had a first-inning triple off Clayton Kershaw. Who needs Nolan Arenado?
Detroit Tigers: Can Boyd pull a Lucas Giolito and go zero-to-hero? Boyd had a brutal 2020, posting the aforementioned 6.71 ERA. In 2018, Giolito posted a 6.13 ERA before becoming the ace of the White Sox staff in 2019. Boyd's 5 2/3 shutout innings are a good start.
Houston Astros: The Astros are 1-0 while being booed by fans. Cathartic for opposing crowds and beneficial for Houston's performance, it's a true win-win.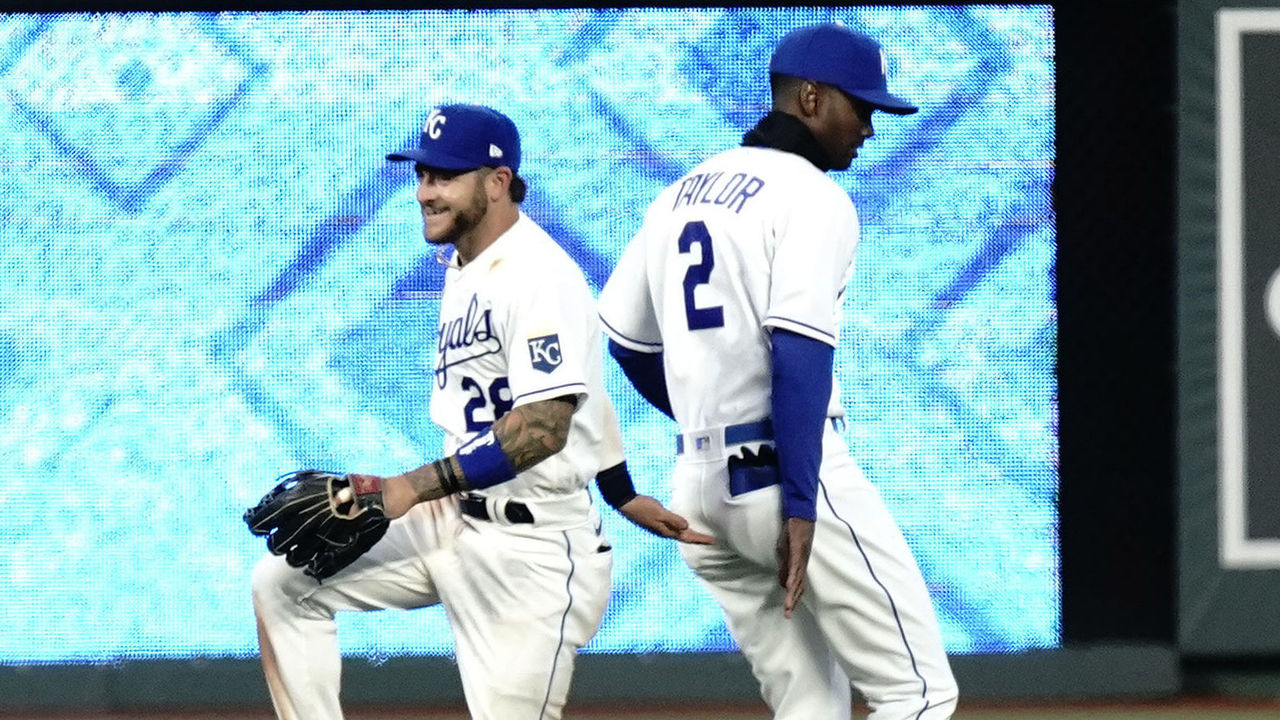 Kansas City Royals: The Royals' offense is a force to be reckoned with. Sure, the Rangers' pitching sucks. But led by Jorge Soler, Whit Merrifield, and Michael A. Taylor, the club went 15-for-38 (.395) on Opening Day. The Royals could be more than just a thorn in the side of the AL Central.
Los Angeles Angels: After Dylan Bundy's quality start, the bullpen carried the victory the rest of the way, shutting out the White Sox and allowing one hit over the final three innings. That's in stark contrast to recent years. Dating back to Mike Trout's first full season, the Angels' bullpen ranks last in the AL by FanGraphs WAR. Is Raisel Iglesias the dependable closer this club needed?
Los Angeles Dodgers: The Dodgers kicked off their season by being charitable, giving away Cody Bellinger's first home run of the year because of terrible baserunning on Justin Turner's part, and wound up losing to the rudderless Rockies. Maybe to make it fair for everyone else, all Dodgers homers should count as singles this year.
Miami Marlins: After 26 teams played, the Marlins were one of three to score one run or fewer. The others were the Oakland Athletics and the Marlins' opponent, the Tampa Bay Rays, to whom they lost 1-0. The pitching may be as good as 2020 indicated. It's just that the offense could also be as good as 2020 indicated, when it ranked 26th by FanGraphs.
Milwaukee Brewers: Trailing most of the game, the Brewers rolled out most of their B-squad relievers until they summoned Josh Hader for the save in extras. Even when they're keeping Devin Williams, Brent Suter, and Adrian Houser rested, this bullpen can't help but prevent runs.
Minnesota Twins: After Alex Colome blew one save last year, the new Twins reliever tanked his first opportunity with Minnesota, giving up three runs in the ninth en route to an extra-innings loss. He's still tied for the MLB lead among all pitchers with a 0.00 ERA, though. What happens first: Colome allows an earned run, or notches a save?
New York Mets: Unable to play, Opening Day 2021 was all about introducing Francisco Lindor and his newly minted $341-million megadeal. Make April 1 "Lindor Day" in Flushing.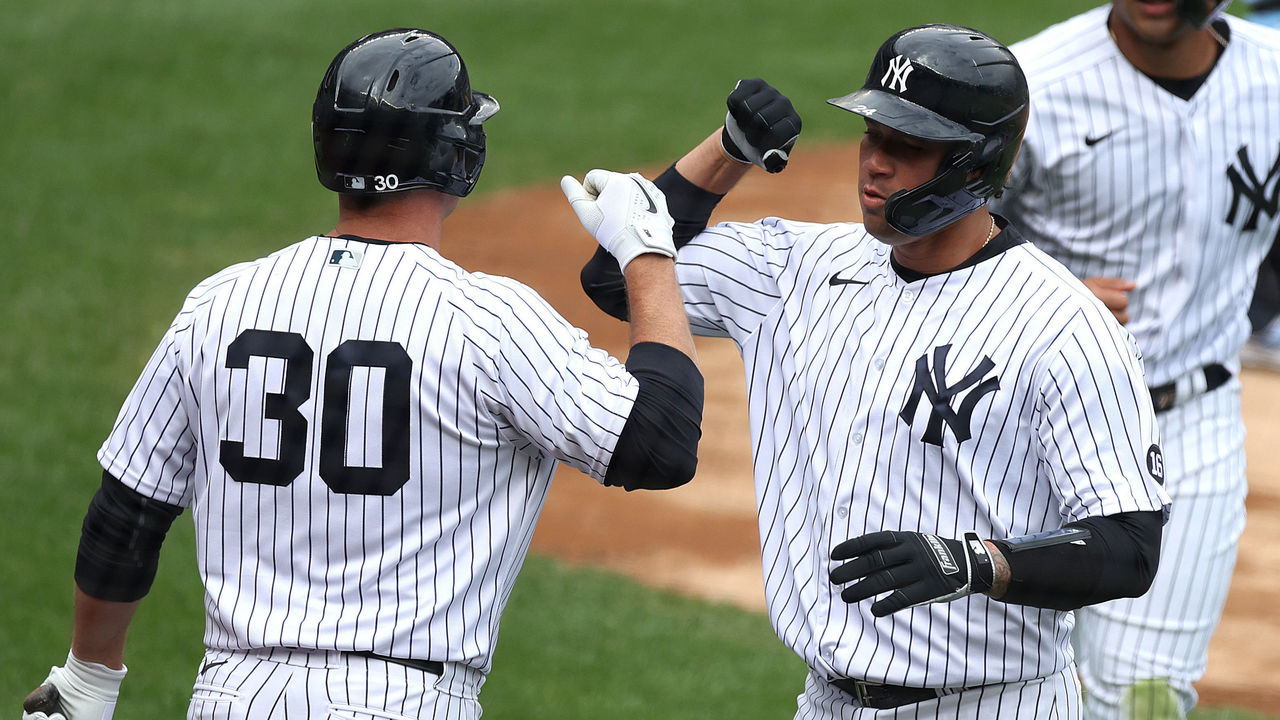 New York Yankees: Gary Sanchez went 2-for-3 with one homer and a walk in the opener after an abysmal 2020 season. Meanwhile, Giancarlo Stanton got punched out three times and never reached base. There's only one explanation: Sanchez stole all of Stanton's secret stuff.
Oakland Athletics: The loss of Liam Hendriks is the biggest one any team suffered this winter. The A's went from having the best bullpen by ERA in 2020 to allowing five runs on five hits - including two homers - over 3 2/3 innings. Brutal.
Philadelphia Phillies: The bullpen is fixed. Last year, it was the only thing that kept the Phillies from being in playoff contention. Philadelphia's relief corps posted the worst ERA (7.06) and were relied on the least of any bullpen in baseball (186 total innings). Not only did Joe Girardi count on some new guys - Archie Bradley and Jose Alvarado - but the four total relievers combined to allow zero runs on one hit and record four strikeouts over 3 1/3 innings.
Pittsburgh Pirates: Nevermind NL Rookie of the Year, Ke'Bryan Hayes has his sights set on MVP. A huge first-inning homer helped sink the Cubs as the 24-year-old third baseman heads into Day 2 with an 1.133 OPS.
San Diego Padres: They won in comeback fashion and smacked two homers, but the Padres failed to hit a grand slam. Is Slam Diego dead? How hard is it to hit at least one grand slam every single night?
San Francisco Giants: Buster Posey just needed a year off. After showing signs of decline in 2019, Posey opted out last year amid the pandemic and the adoption of twins. The 2012 NL MVP hit the first homer of the Giants' season in their eventual loss, but maybe it's finally time for some Odd Year Magic - as long as they don't have to hand the ball over to the bullpen.
Seattle Mariners: Five hits won't win a game very often, especially when your opponent scores seven runs. In fact, the only other teams to have five or fewer hits and win on Thursday were the Tigers and Rays. Not only did the Mariners win in a very difficult way, but by scoring eight runs, they outscored the Tigers, Rays, and Indians combined.
St. Louis Cardinals: Arenado had a pretty strong debut, going 2-for-5, but if this team truly has pennant and championship aspirations, the contributions from the supporting cast have to continue. Is this the year Tyler O'Neill finally puts it together?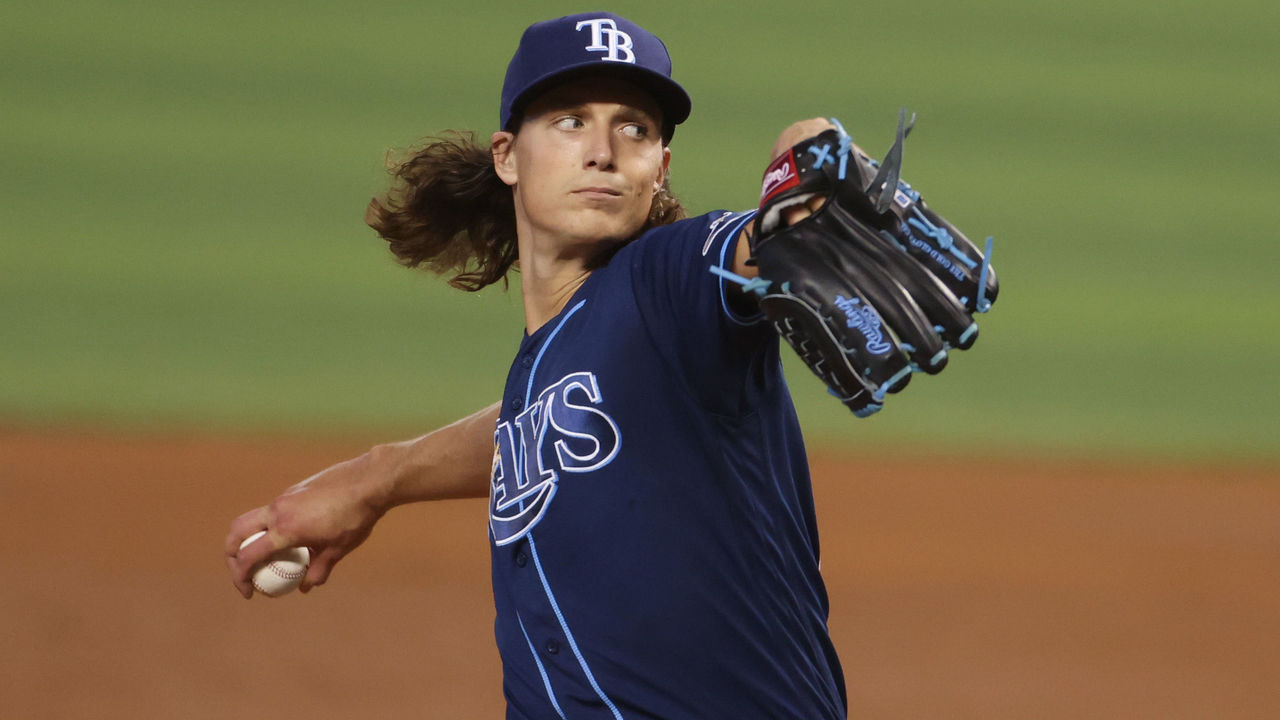 Tampa Bay Rays: In the case of the Rays, Opening Day truly was a microcosm of who they are as a team: incredibly elite at preventing runs and frustratingly great at winning games. Tyler Glasnow wound up throwing the fastest pitch of the day and, more importantly, he didn't swing the bat once in either of his plate appearances - in clear support of the universal DH.
Texas Rangers: Three teams finished the day with 15 or more hits: two of them lost (the Rangers and Dodgers) and the other was Texas' opponent, the Royals. The solution is ... get fewer hits next time? No, that can't be right, but we're close.
Toronto Blue Jays: The addition of Kirby Yates as the team's closer was sneakily elite. However, when Yates went down with Tommy John surgery, it seemed they would close by committee. Enter the best reliever in the AL: Julian Merryweather, who came tantalizingly close to throwing an immaculate inning for his first career save. The Jays won the Josh Donaldson trade.
Washington Nationals: The Nats' season started similarly to their abbreviated 2020 campaign, but instead of playing without Juan Soto, the game was simply postponed. MLB seems to have learned at least a little from last year's miscues.