Where will MLB's top 10 free agents end up?
Photo illustration by Nick Roy / theScore
The most unusual season in modern baseball history is officially behind us, and the stage is set for a decidedly abnormal offseason that arrives amid tremendous economic uncertainty within Major League Baseball and throughout the U.S.
This will be a brutal offseason for free agents. In the wake of 2020's reduced revenues and unprecedented levels of debt due to the COVID-19 pandemic, teams will look to boost their bottom lines by slashing labor costs. The mammoth average annual values and lengthy terms secured last winter by top-end free agents like Gerrit Cole (nine years, $324 million), Stephen Strasburg (seven years, $245 million), and Anthony Rendon (seven years, $245 million) aren't attainable this offseason. It wouldn't be surprising to see a disproportionate number of players take one-year contracts and then hit the market again next winter, hoping baseball's economy is restored by then.
Predicting destinations for free agents takes on a new level of difficulty amid a financial quagmire, but let's try to suss out where the market's 10 most valuable players will end up.
(Note: Stat tables reflect each player's numbers for the truncated 2020 campaign. Rankings are via Fangraphs out of 142 MLB hitters qualifying for the batting title and 40 pitchers qualifying for the ERA title. Defensive runs saved rankings based on 183 players with 250 or more innings in the field.)
George Springer - Atlanta Braves
Born: Sept. 19, 1989 (31 years old)
2020 team: Houston Astros
2020 salary (non-prorated): $21 million
| WAR | OPS | WRC+ | HR | DRS |
| --- | --- | --- | --- | --- |
| 1.9 (22nd) | .899 (24th) | 146 (26th) | 14 (T19th) | 6 (24th) |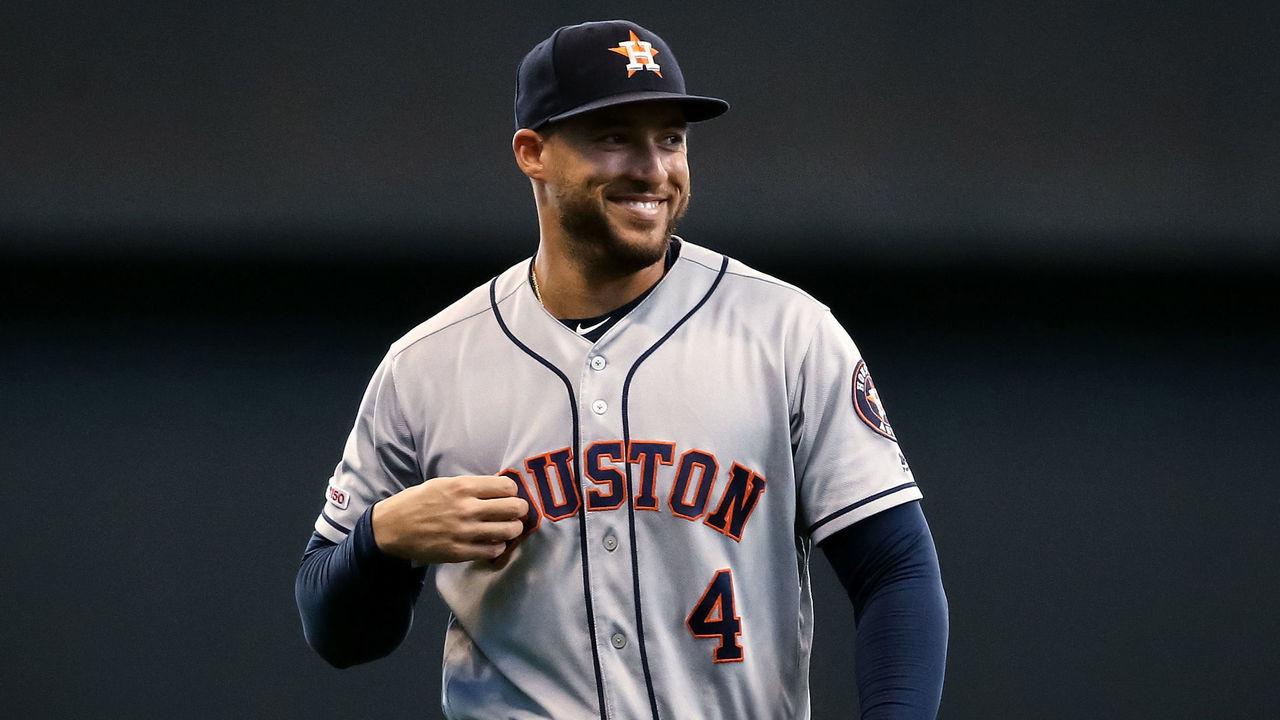 The Braves will be even more determined to get over the hump in 2021 after another fruitless division title. The club is extremely well-positioned to be aggressive in free agency with so many core pieces already locked up on team-friendly deals (Ronald Acuña Jr., Ozzie Albies) or still in their pre-arbitration years (Max Fried, Mike Soroka, Ian Anderson). Atlanta just so happens to have a void to fill in their outfield, too, with Marcell Ozuna, who finished third in the majors in wRC+ in 2020, eligible for free agency.
Springer, a plus defender with terrific on-base skills and big-time power, is the best option to fill that vacancy. The three-time All-Star has been one of baseball's 15 best players for a half-decade and boasts a fuller complement of tools than Ozuna. Adding Springer would also mitigate the potential loss of franchise cornerstone Freddie Freeman to free agency next winter. The Braves' future is bright with or without Springer, and they certainly don't need him to win a World Series in 2021. But considering their rosy long-term financial outlook, there's no reason they shouldn't sign the best player available.
J.T. Realmuto - Philadelphia Phillies
Born: March 18, 1991 (29 years old)
2020 team: Philadelphia Phillies
2020 salary (non-prorated): $10 million
| WAR | OPS | WRC+ | HR | DRS |
| --- | --- | --- | --- | --- |
| 1.7 (34th) | .840 (39th) | 125 (46th) | 11 (T38th) | -1 (99th) |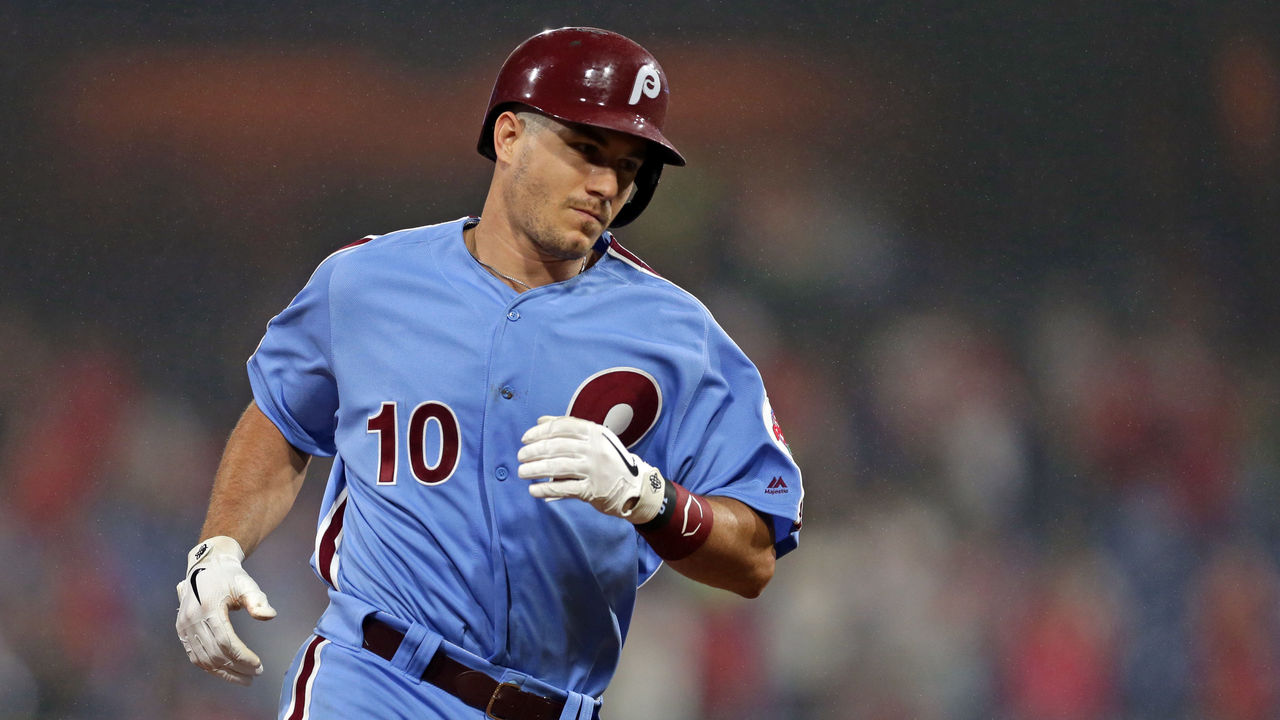 Since pulling off that dramatic overhaul of their roster two winters ago, the Phillies' most valuable player hasn't been Bryce Harper. That distinction belongs to J.T. Realmuto, who received down-ballot National League MVP votes in 2019 and is baseball's best catcher. He's an elite pitch-framer and thrower who outhit Alex Bregman and Pete Alonso this year. His outsized contributions haven't reversed the Phillies' fortune - the club has missed the postseason for nine consecutive years - but retaining him is critical to the franchise's short- and medium-term successes.
Harper, for his part, recognizes that and has publicly campaigned for the Phillies to re-sign him. Team owner John Middleton tacitly acknowledged it too, noting in October that bringing back Realmuto is "absolutely" a priority. Ultimately, a new deal seems likely. The list of contenders with glaring holes behind the plate is short (the Dodgers, Braves, Padres, White Sox, and Twins are all set). The Yankees and Mets could use an upgrade at the catcher position, but Realmuto reportedly isn't keen to play in New York.
Trevor Bauer - New York Mets
Born: Jan. 17, 1991 (29 years old)
2020 team: Cincinnati Reds
2020 salary (non-prorated): $17.5 million
| WAR | ERA | WHIP | FIP | GB% |
| --- | --- | --- | --- | --- |
| 2.5 (4th) | 1.73 (2nd) | 0.79 (2nd) | 2.88 (8th) | 34.4% (39th) |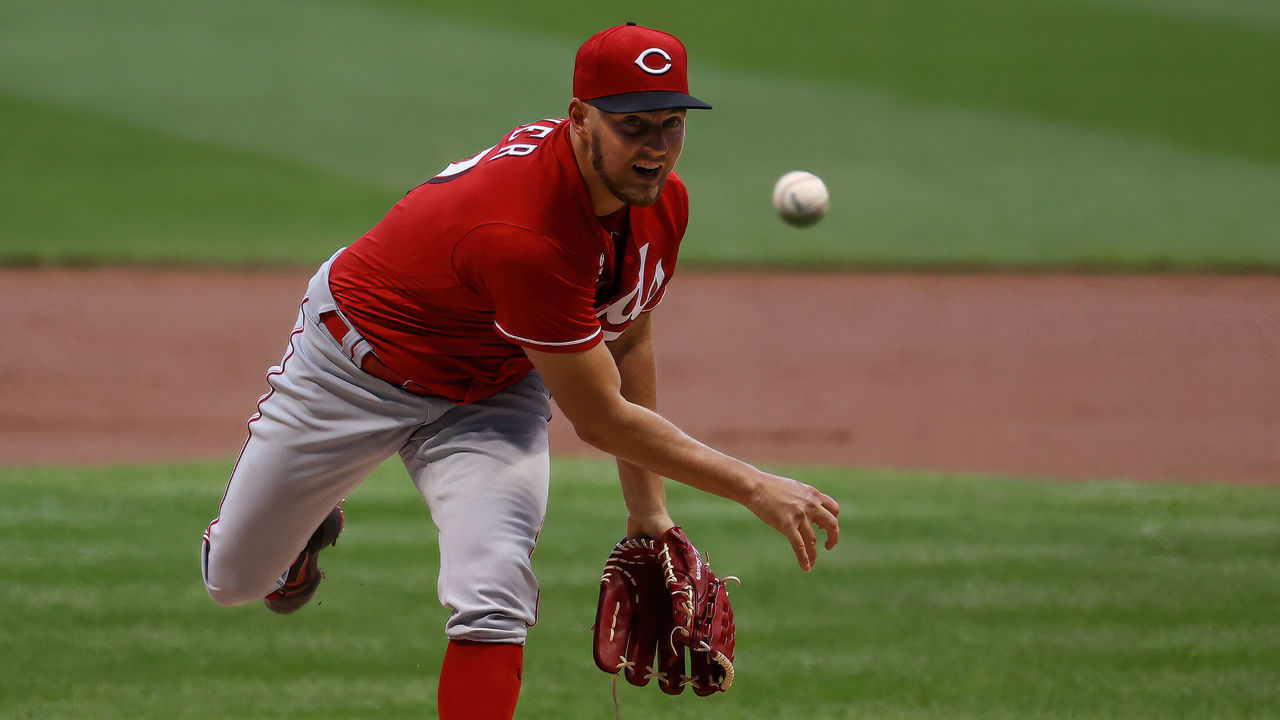 There isn't a team that wouldn't benefit from adding Bauer, who's been one of the six best starters since 2018 and looks poised to take home the National League Cy Young Award this month. Not every team is willing to tolerate Bauer's obnoxious personality, especially given the potentially huge acquisition cost, but the Mets will be undeterred in their pursuit for a couple of reasons.
Even with Noah Syndergaard likely to return in 2021, the Mets desperately need more starting pitching. New York's starters not named Jacob deGrom combined for a 6.33 ERA this year, and the internal options to fill out the rotation are uninspired. Had their non-deGrom starters been even vaguely competent, the Mets, who finished tied with the Dodgers for the MLB lead in wRC+ (122), almost certainly would've earned a spot in the 2020 expanded postseason.
The club's incoming owner, Steve Cohen, is presumably eager to make a splash right away to distinguish himself from the famously frugal Wilpons and he'll want to turn the Mets into a consistent contender for the first time this century. Cohen is also loaded, even by MLB owner standards, boasting a net worth of $10.1 billion, according to Bloomberg. Adding Bauer, a bona fide ace, would go a long way.
Marcell Ozuna - Chicago White Sox
Born: Nov. 12, 1990 (29 years old)
2020 team: Atlanta Braves
2020 salary (non-prorated): $18 million
| WAR | OPS | WRC+ | HR | DRS |
| --- | --- | --- | --- | --- |
| 2.5 (11th) | 1.067 (3rd) | 179 (3rd) | 18 (3rd) | -2 (NR) |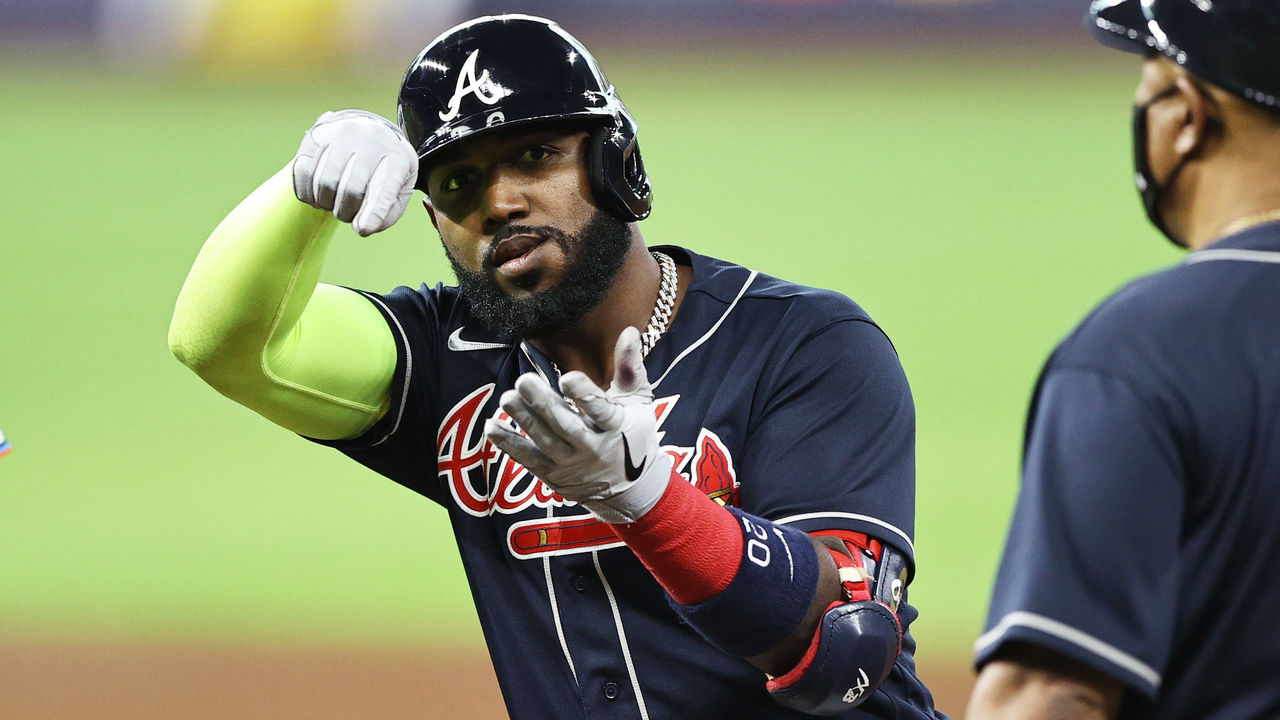 The White Sox don't need to make a move to field one of the game's top offenses in 2021. Last winter's additions and extensions, coupled with more arrivals and breakouts from multiple highly touted youngsters, turned Chicago's lineup into a behemoth. Having said that, offense is exponential, and adding a great hitter to a solid lineup is never a bad idea.
There might not be a better hitter available this winter than Ozuna, and the emergent White Sox have a few ways to integrate him into their lineup. For one, Ozuna could take over as their primary designated hitter, which is probably the position he's best suited for. He could also play the corner outfield every day, especially with their incumbent right fielder Nomar Mazara likely to be non-tendered.
Adding Ozuna would elevate the White Sox above the other contenders in the American League Central. Like the Braves, they're in a position to spend aggressively this winter with multiple cornerstone pieces (Tim Anderson, Eloy Jimenez, Luis Robert) signed to below-market deals.
DJ LeMahieu - St. Louis Cardinals
Born: July 13, 1988 (32 years old)
2020 team: New York Yankees
2020 salary (non-prorated): $12 million
| WAR | OPS | WRC+ | HR | DRS |
| --- | --- | --- | --- | --- |
| 2.5 (12th) | 1.011 (4th) | 177 (4th) | 10 (T49th) | 0 (92nd) |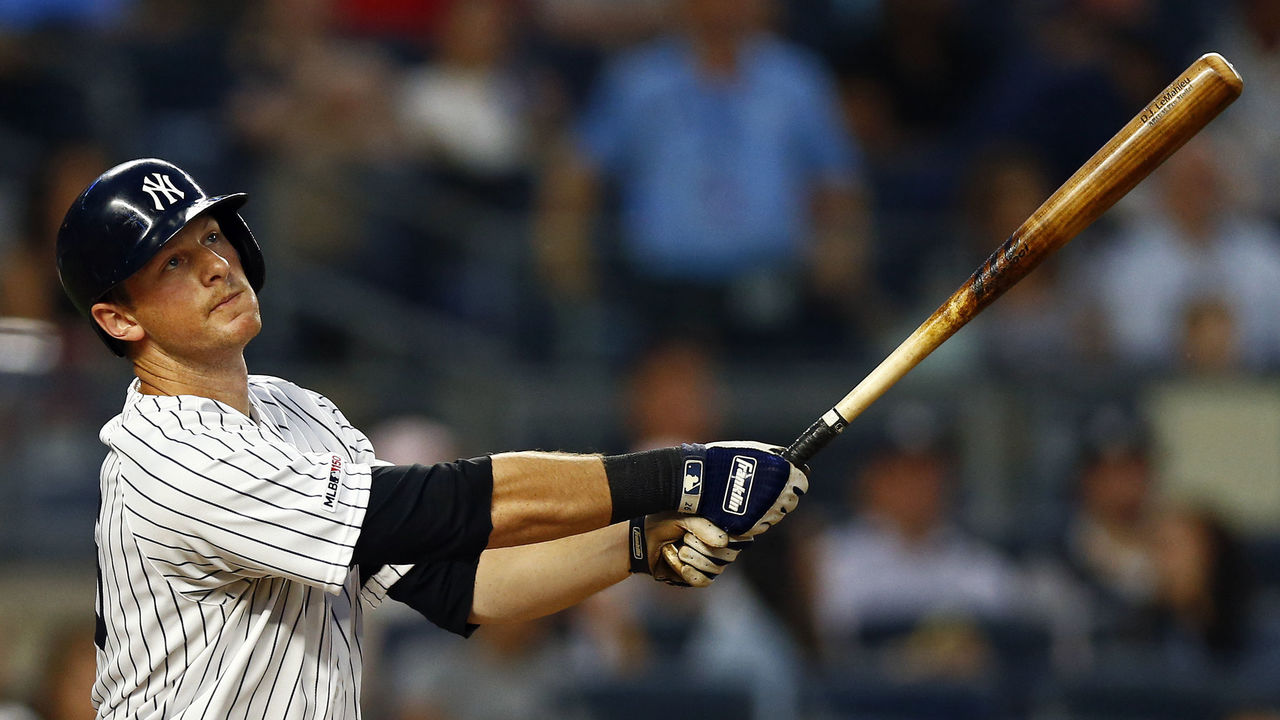 The Cardinals' decision to decline Kolten Wong's option for 2021 caught many people off-guard and may well be a cynical gambit to trim payroll. It's also possible it's a precursor to a bigger move, like bringing in LeMahieu, the game's top offensive second baseman, to reinvigorate a lineup that finished with a 93 wRC+ in 2020 and averaged fewer runs per game than all but six teams.
Historically, the Cardinals don't tend to capitulate - they've finished with a losing record just once since 2000 - and while their roster is rife with question marks at the moment, adding LeMahieu would mitigate much of that concern. He's that good. Since the start of 2019, only 11 players have racked up more WAR than LeMahieu, who also ranks 10th among qualified hitters in wRC+ over that span.
Considering his age and the current climate, the odds of LeMahieu securing a long-term deal are exceedingly low. That bodes extremely well for the Cardinals, whose window of contention mainly revolves around Paul Goldschmidt and Jack Flaherty, both of whom are eligible for free agency following the 2023 campaign.
Marcus Stroman - Los Angeles Angels
Born: May 1, 1991 (29 years old)
2020 team: New York Mets
2020 salary (non-prorated): $12 million
| WAR | ERA | WHIP | FIP | GB% |
| --- | --- | --- | --- | --- |
| - | - | - | - | - |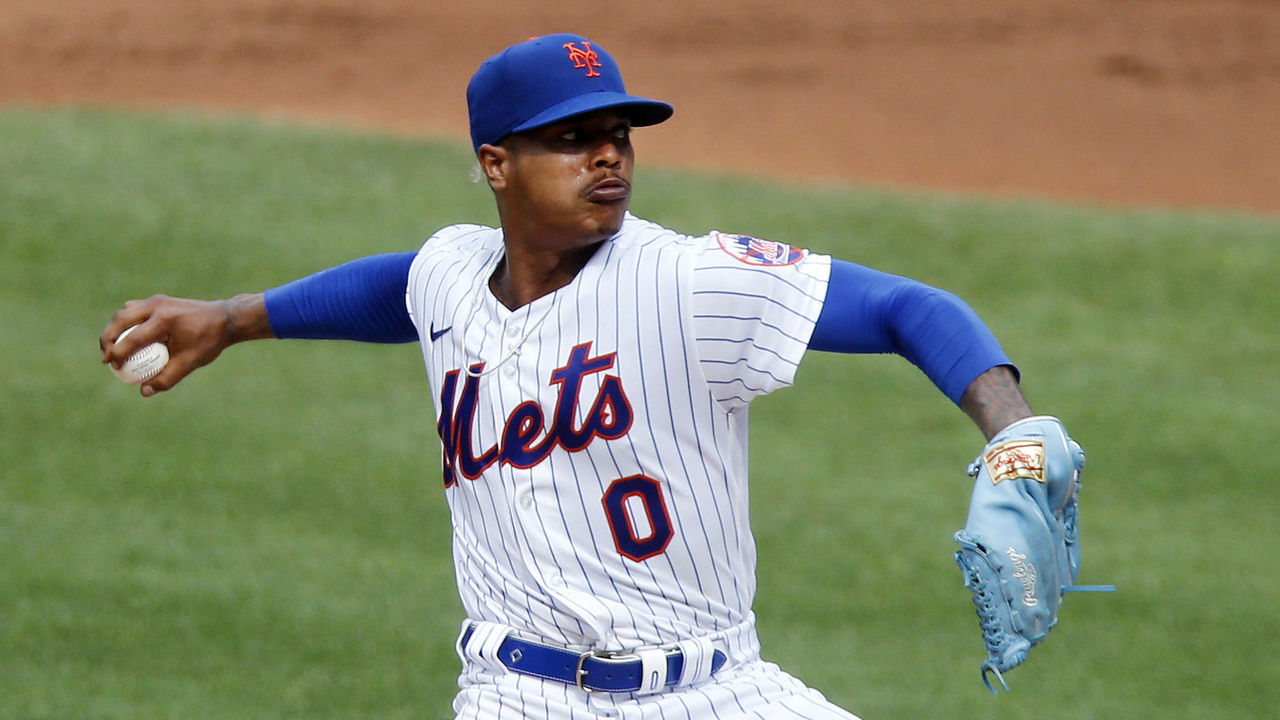 For the umpteenth year in a row, the Angels were undone by their lack of quality starting pitching. Dylan Bundy's monster season notwithstanding, the Angels' rotation managed the second-worst ERA in the majors (5.52) with the fifth-lowest win probability added (minus-2.27). Consequently, Los Angeles missed the postseason for the sixth consecutive year and again failed to capitalize on the excellence of Mike Trout, who, with the help of newcomer Anthony Rendon, gave the Angels a top-10 offense.
General manager Billy Eppler was axed as a result. His eventual successor might not want to immediately start throwing money around given the club's already considerable payroll obligations, but they can't afford to wait, either. Trout turns 30 this summer, and Rendon will be 31. Los Angeles needs pitching help now, and Stroman is arguably the best starter available this winter after Bauer. Not to mention, he's a potential bargain following his decision to opt out of the 2020 season.
Stroman, a former All-Star and Gold Glove winner, accrued less than 3.3 WAR and threw fewer than 180 innings just once over the previous four seasons. He also fashioned a cumulative 3.86 ERA and 3.80 FIP during that span; both were at least 10 percentage points better than the league average after adjusting for park effects. Stroman would dramatically improve L.A.'s rotation in 2021 - it could even be genuinely good if Bundy replicates his 2020 numbers and Shohei Ohtani stays healthy. If both sides are amenable to a long-term deal, the 29-year-old could potentially anchor the Angels' staff for years to come.
Didi Gregorius - Cincinnati Reds
Born: Feb. 18, 1990 (30 years old)
2020 team: Philadelphia Phillies
2020 salary (non-prorated): $14 million
| WAR | OPS | WRC+ | HR | DRS |
| --- | --- | --- | --- | --- |
| 1.4 (54th) | .827 (46th) | 116 (62nd) | 10 (T49th) | -2 (119th) |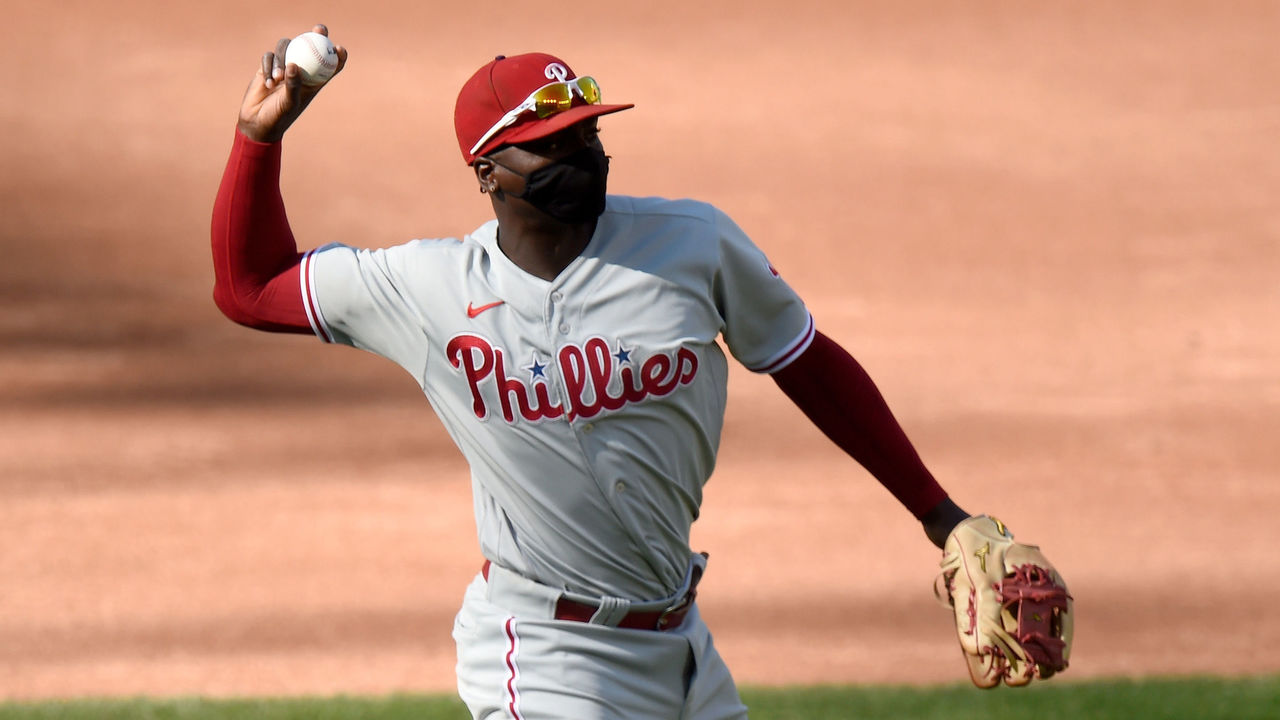 The Reds were unusually aggressive in free agency last winter after years of rebuilding, bringing in Mike Moustakas, Nicholas Castellanos, and Shogo Akiyama, among others, to propel themselves back into contention. It paid off as the Reds finished with a winning record and snuck into the playoffs for the first time since 2013.
However, the Reds will have to stay tenacious and spend money again this winter to sustain their recent gains. Adding a shortstop who can bolster their anemic offense must be among their priorities.
Gregorius, who rebounded nicely this year after an injury-marred 2019, fits that description - only eight shortstops have outhit him since 2017 - and the cozy right-field dimensions at Great American Ball Park bode well for his pull-happy, left-handed swing. In his five seasons with the Yankees, who also play in a ballpark conducive to left-handed power, Gregorius averaged 19 homers per year, with more than 90% of them going to his pull side.
He's already well-acquainted with the Reds after spending the first five years of his career in the organization. The club still seems enamored of him. The Reds were reportedly interested in bringing him back last winter before he signed with the Phillies.
Marcus Semien - New York Yankees
| WAR | OPS | WRC+ | HR | DRS |
| --- | --- | --- | --- | --- |
| 1.2 (68th) | .679 (123rd) | 91 (114th) | 7 (T87th) | -5 (157th) |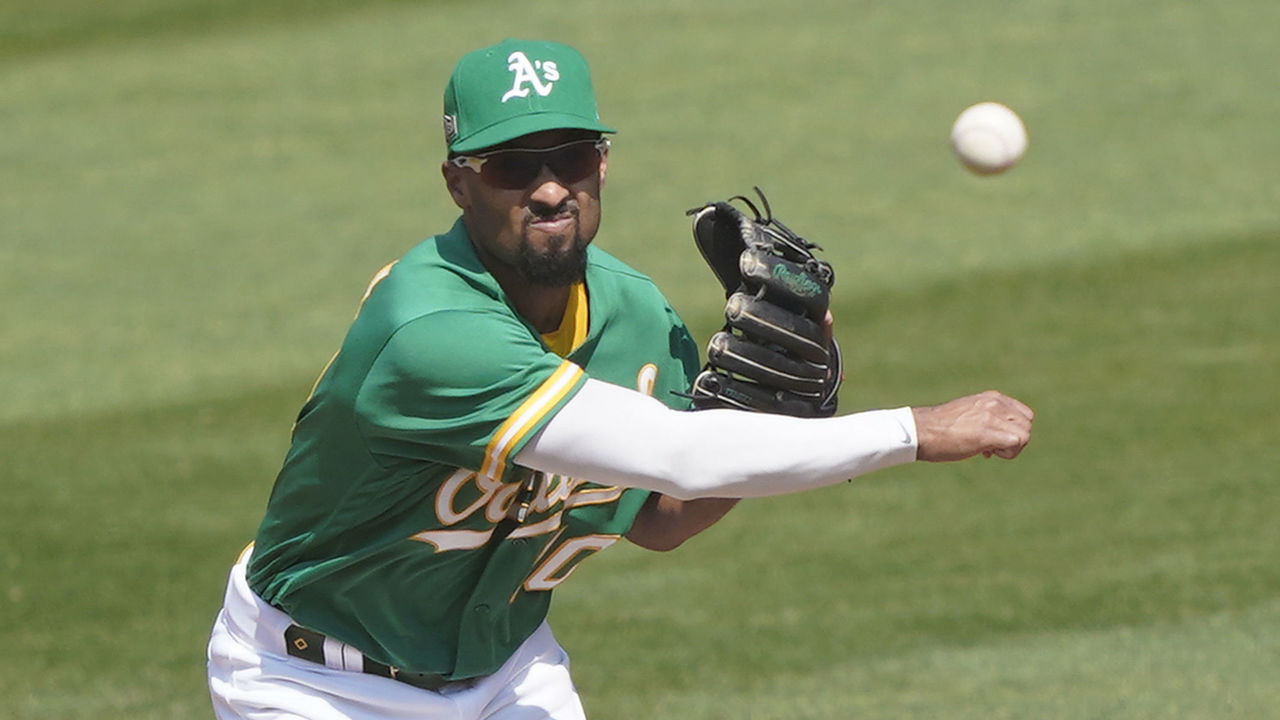 Born: Sept. 17, 1990 (30 years old)
2020 team: Oakland Athletics
2020 salary (non-prorated): $13 million
Arguably no player cost himself more money this year than Semien, who struggled at the plate and afield after finishing third in AL MVP voting in 2019. There was nothing in his batted-ball profile suggesting his poor numbers were a byproduct of bad luck. Semien, who managed an .892 OPS and smashed 33 homers in 2019, finished in just the 12th percentile this season in average exit velocity (86.2 miles per hour), expected batting average (.204), and expected slugging percentage (.348).
It's unclear what Semien is at this point, and that uncertainty makes him a prime target for the Yankees, who've had success in recent years picking up undervalued assets like Luke Voit, Gio Urshela, and LeMahieu and turning them into studs. Adding Semien would enable New York to move Gleyber Torres back to second base, the position he should be playing. While re-signing LeMahieu may be the obvious move for the Yankees, whose pennant drought has now reached 11 years, Semien's ceiling, age, and bargain potential make him too enticing to pass up.
Nelson Cruz - Minnesota Twins
Born: July 1, 1980 (40 years old)
2020 team: Minnesota Twins
2020 salary (non-prorated): $12 million
| WAR | OPS | WRC+ | HR | DRS |
| --- | --- | --- | --- | --- |
| 2.0 (21st) | .992 (8th) | 164 (8th) | 16 (T7th) | – (NR) |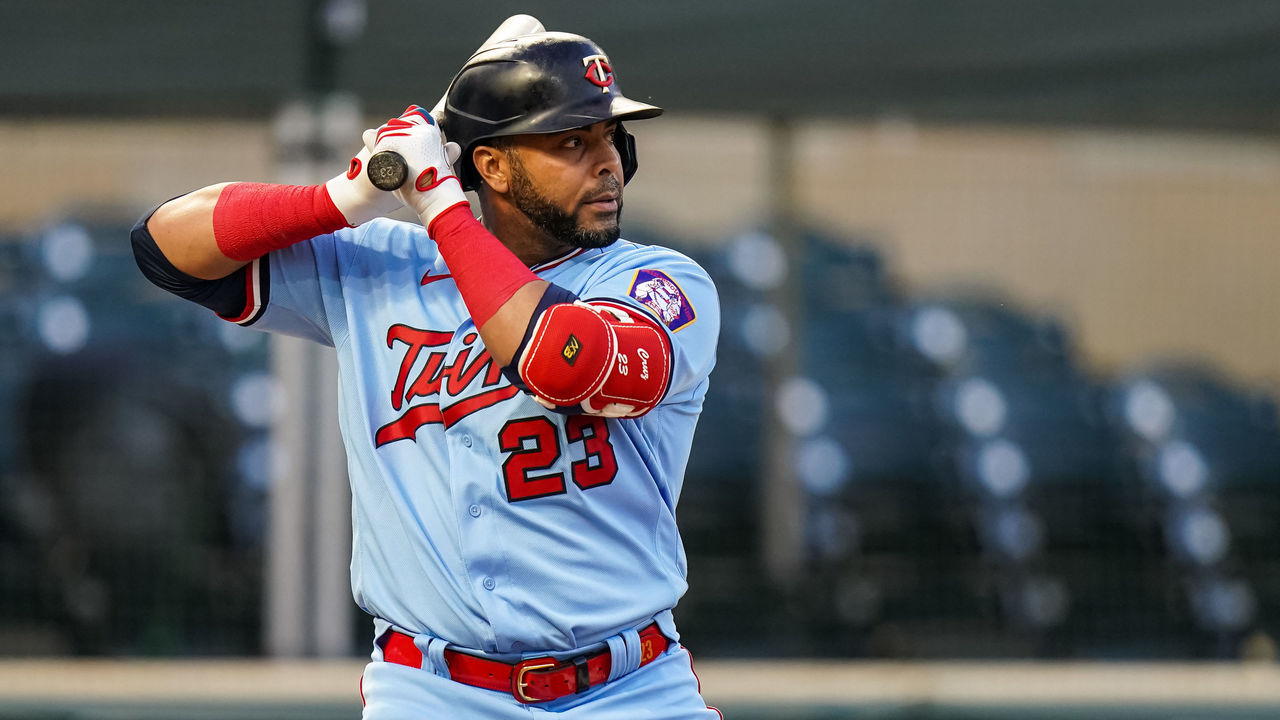 No player has been more instrumental to the Twins' successive postseason berths than Cruz, who remains one of baseball's most dangerous hitters at age 40. It seems likely their relationship continues. For his part, Cruz has been transparent about his desire to stay in Minnesota, preferably on a multi-year deal.
The Twins can't really afford to lose their best hitter. Their offense, which set the single-season record for home runs in 2019, took a major step backward this year amid regression from Jorge Polanco, Max Kepler, and Miguel Sano. Minnesota finished with a lower wRC+ than the Baltimore Orioles, even with Cruz outhitting almost everyone in the game.
The Twins' lineup may be legitimately bad without Cruz, and the club's short-term prospects in the increasingly competitive AL Central look considerably bleaker. Clearly, however, the front office is committed to this core - Minnesota signed Josh Donaldson to a four-year deal last winter - so expect the Twins to retain their ageless slugger who, to borrow a phrase from Reggie Jackson, is "the straw that stirs the drink."
Justin Turner - Los Angeles Dodgers
Born: Nov. 23, 1984 (35 years old)
2020 team: Los Angeles Dodgers
2020 salary (non-prorated): $20 million
| WAR | OPS | WRC+ | HR | DRS |
| --- | --- | --- | --- | --- |
| 1.3 (18 GP) | .860 | 140 | 4 | -1 |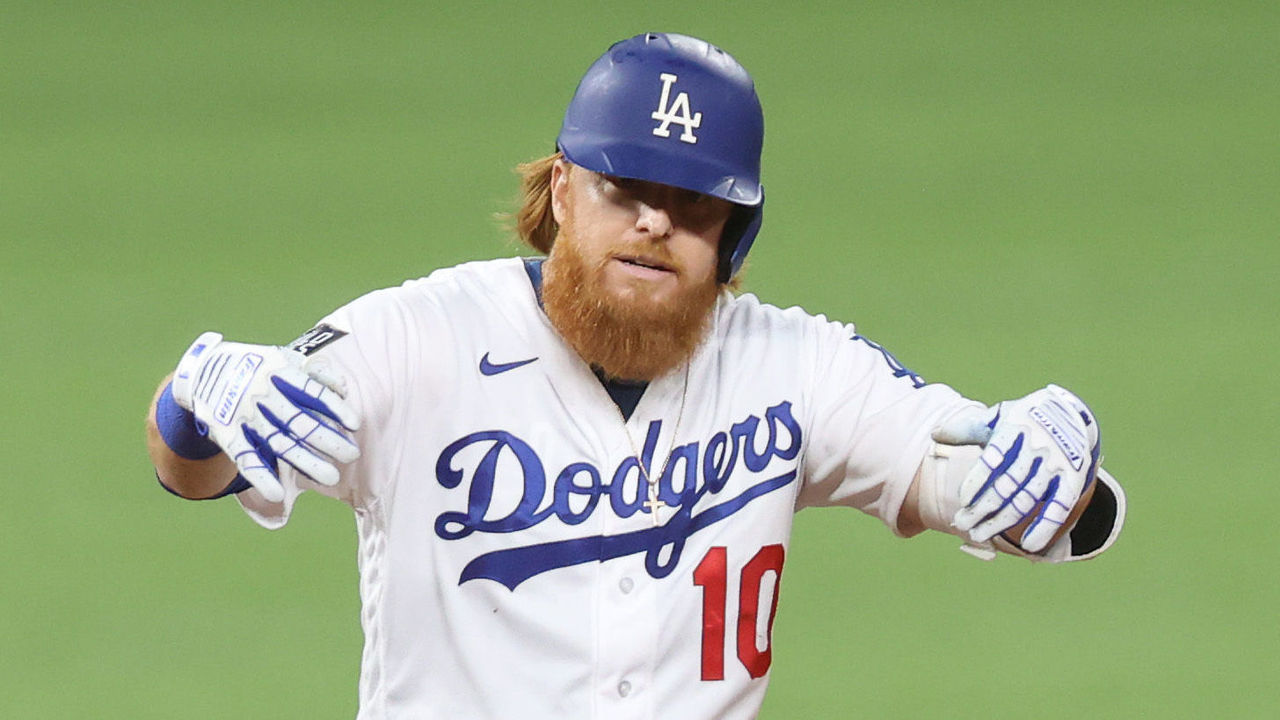 Say what you will about his judgment, but Turner continues to hit at an elite level even as his late 30s loom, and it's hard to envision the Dodgers letting a still-productive franchise icon go in the wake of their first championship in 32 years. As promising as Edwin Rios - a potential successor at third base - has looked in his limited action at the big-league level, he isn't Turner, who's been one of the game's best hitters since arriving in L.A. in 2014. Turner finished 2020 in the 95th percentile in the majors in expected weighted on-base average (.386). His declining defense notwithstanding, the Dodgers aren't going to let him finish his career elsewhere.
Jonah Birenbaum is theScore's senior MLB writer. He steams a good ham. You can find him on Twitter @birenball.
Comments
✕
Where will MLB's top 10 free agents end up?
  Got something to say? Leave a comment below!