Permanent 16-team MLB postseason would be catastrophic for players
Alex Trautwig / MLB / Getty Images
The New York Yankees did nothing at the trade deadline. Mired in a 3-7 slide that had hamstrung their chances of a division title and plainly reeling from the injury absences of Aaron Judge, Giancarlo Stanton, and James Paxton, among others, the Yankees still felt no need for reinforcements.
Though they approached the deadline with far less to worry about, the Los Angeles Dodgers didn't boost their talented core either, opting instead to stand pat. Ditto for the Houston Astros and Minnesota Twins. Meanwhile, the Atlanta Braves' marquee addition was Tommy Milone, a soft-tossing left-hander who owns a 14.90 ERA through his first three starts with his new club.
The collective inactivity of the game's top teams was easily explained: Their playoff spots were already all but guaranteed thanks to the expanded, 16-team postseason format rolled out for the 2020 season. Critically, however, their prospects of winning the World Series had actually decreased, as their championship dreams now hinged on surviving a best-of-three first-round series - a veritable crapshoot.
The Dodgers are unequivocally baseball's best team, boasting a boatload of stars and incomparable depth; they could easily lose two straight to the San Francisco Giants, their first-round opponent if the postseason began today. They did lose two straight to the Giants six weeks ago.
Therein lies a highly problematic incentive structure. The Giants, ostensibly in the midst of a rebuild, held down one of the wild-card spots as of Wednesday morning but aren't even playing .500 ball. You can get into the postseason somewhat effortlessly, and then it's a coin toss once you do. As such, there's little reason to assemble a juggernaut, or to add that star at the trade deadline, or, in the plainest terms, to try.
The Giants were consciously not trying to compete in 2020; they could win the World Series anyway. Hence, a trade deadline passed with many of the game's richest, most consistently prosperous teams sitting on their hands and only one star-level player, ace right-hander Mike Clevinger, getting moved.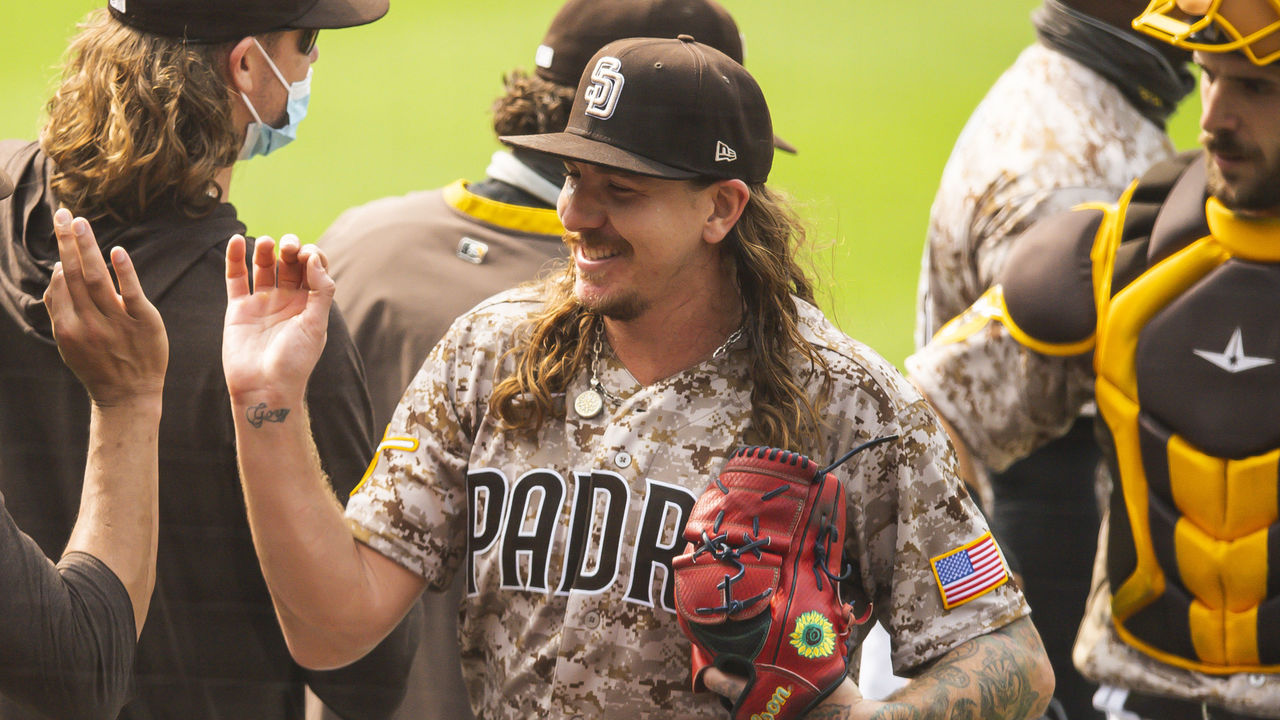 In that sense, the deadline likely presaged how many teams will operate in a league that effectively incentivizes mediocrity by allowing mediocre teams to make the playoffs while also failing to sufficiently reward its top teams for dominating the regular season. And the players, for their part, should be terrified.
The other factors unique to 2020 that may have dissuaded top teams from adding at the deadline will likely not be repeated, but earlier this week, commissioner Rob Manfred said the 16-team playoff format is likely to remain beyond this season, according to Dave Sheinin of the Washington Post. Manfred noted that "an overwhelming majority" of owners had endorsed the idea before COVID-19 upended the season.
"I think there's a lot to commend it," Manfred said, "and it is one of those changes I hope will become a permanent part of our landscape."
As a general rule, any structural change that elicits overwhelming support from the game's owners will have a devastating financial impact on baseball players. This one is no exception. And if the predominantly low-impact deals brokered ahead of the trade deadline are any indication of how the current 16-team postseason format devalues marginal wins, the players should resist it with every recourse at their disposal. If implemented permanently without major financial concessions from the owners, the expanded postseason, in its current iteration, will be catastrophic to free agency and baseball's economy as a whole.
Who's going to sign any free agent to a lucrative multi-year contract when they can sneak into October - and maybe, with a bit of luck, capture a championship - with 79 wins? Why would the Yankees or Dodgers run payrolls in excess of $200 million when their World Series aspirations can be foiled by two uncharacteristically strong games from some decrepit eighth-place team? And why would any team bother locking up its homegrown stars beyond their arbitration years when the postseason's barrier to entry is simply not being the Pittsburgh Pirates?
Players already faced an uphill financial climb in the wake of the pandemic. Absent any gate revenues in 2020, teams are widely expected to tighten their belts this winter and possibly beyond, turning free agency - which was generally more robust last offseason after several slow, frustrating winters - into something of a slog for the players once again. Permanently expanding the postseason to 16 teams would only depress the market further, making it that much easier for teams to justify passing on a free agent; their cheaper, inferior roster might just be able to do the job (which is to say, finish a shade below .500) without the additional expense.
The 16-team postseason is at its core an anti-competitive mechanism masquerading as some great equalizer that, in practice, discourages teams from pursuing greatness while also making it easier for them to secure postseason revenues. Its insidiousness was laid bare at the trade deadline, when only one contender, the Padres - a team more than a decade removed from its last winning season - felt any imperative to get better.
Should it be implemented permanently, as Manfred hopes, the players' ongoing struggle to get an equitable percentage of the tremendous wealth they generate for the owners will become significantly harder.
Jonah Birenbaum is theScore's senior MLB writer. He steams a good ham. You can find him on Twitter @birenball.
Comments
✕
Permanent 16-team MLB postseason would be catastrophic for players
  Got something to say? Leave a comment below!