Baseball can't come back soon enough. Even though the coronavirus stoppage has no end in sight, it doesn't mean we can't drum up some anticipation for the coming season whenever it ultimately gets underway.
We identified one player from each American League team we're excited to see when play resumes.
Angels, Shohei Ohtani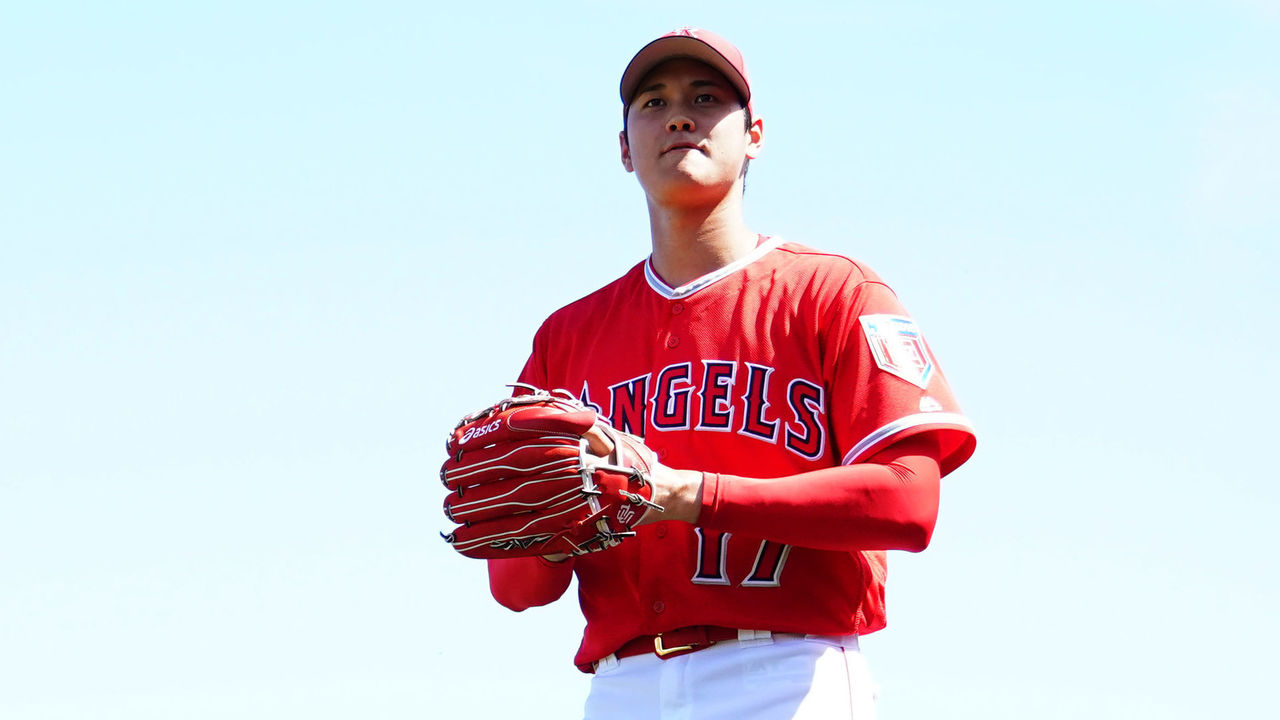 Yes, Anthony Rendon just signed a massive free-agent deal to slot in alongside Mike Trout, but the impending return of a unicorn takes precedent. Ohtani didn't pitch in 2019 following Tommy John surgery, and his inaugural 2018 as a two-way import was cut short by that elbow issue. In his abbreviated 51 2/3 innings on the mound, he posted a sterling 11.0 K/9 with a 3.31 ERA. He's also hit 40 home runs in 210 games as a DH, so the elbow didn't slow him down on that front. We can't wait to see how new manager Joe Maddon deploys Ohtani.
Astros, Lance McCullers Jr.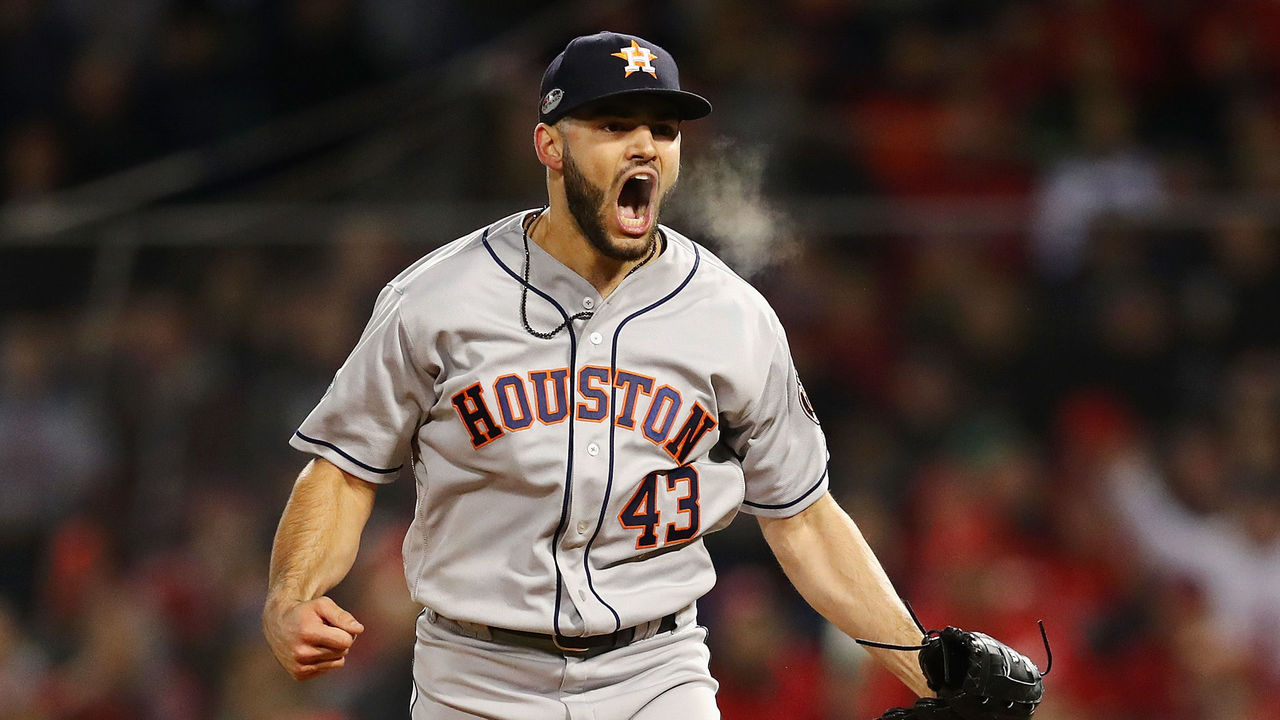 McCullers emerged as one of Houston's most electric young arms before undergoing Tommy John surgery. His impending return from injury won't soften the blow of losing Gerrit Cole, but it will be a joy to watch him snap off his ridiculous curveball. Remember, he's only 26 and has already built up an impressive resume - particularly in the postseason.
Athletics, Jesus Luzardo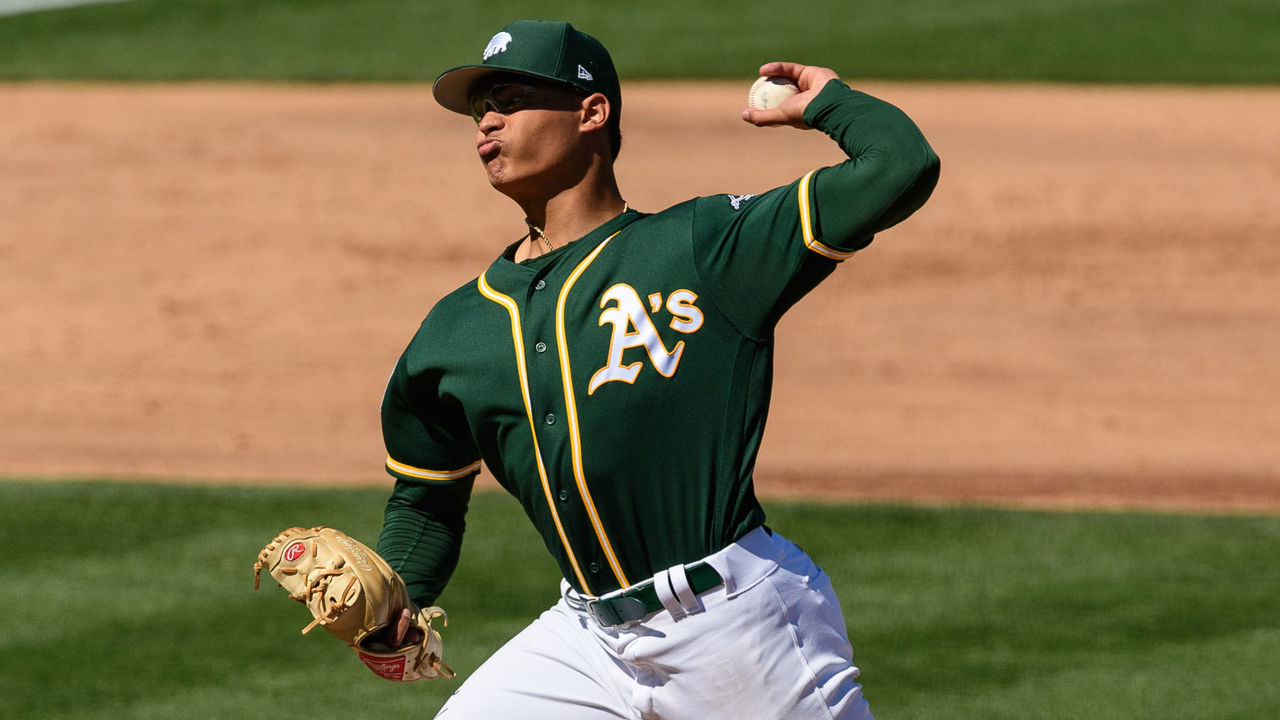 Luzardo finished the 2019 season as part of the Athletics' bullpen and even tossed three scoreless innings against the Rays in the AL wild-card game. The 22-year-old southpaw posted a 2.29 ERA across 78 2/3 innings in 2018 during his first taste of Double-A, and it looked like it would earn him a spot in the major-league rotation to kick off 2019. A lat strain ended that hope, but the hype train didn't slow down and he's one of baseball's most intriguing hurlers.
Blue Jays, Nate Pearson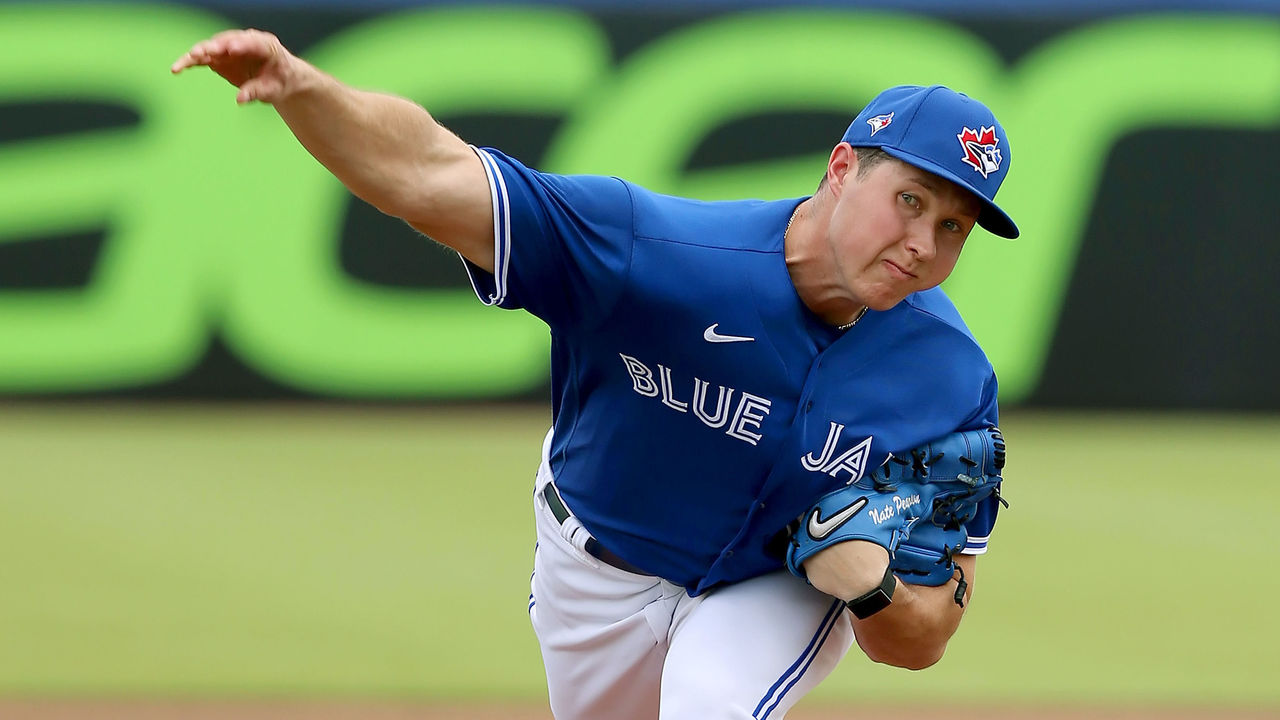 There was no chance Pearson would break camp in the Blue Jays' rotation, but his 1.29 ERA and 11 strikeouts over seven spring innings made it apparent he's talented enough for the majors. He's the most exciting Blue Jays pitching prospect since Roy Halladay, and he's handled every level of the minors with little adversity. His debut may depend on how the stoppage affects his service-time clock, but assuming there is a season, Pearson's 100-mph heater should be blowing away big leaguers sometime in 2020.
Indians, Franmil Reyes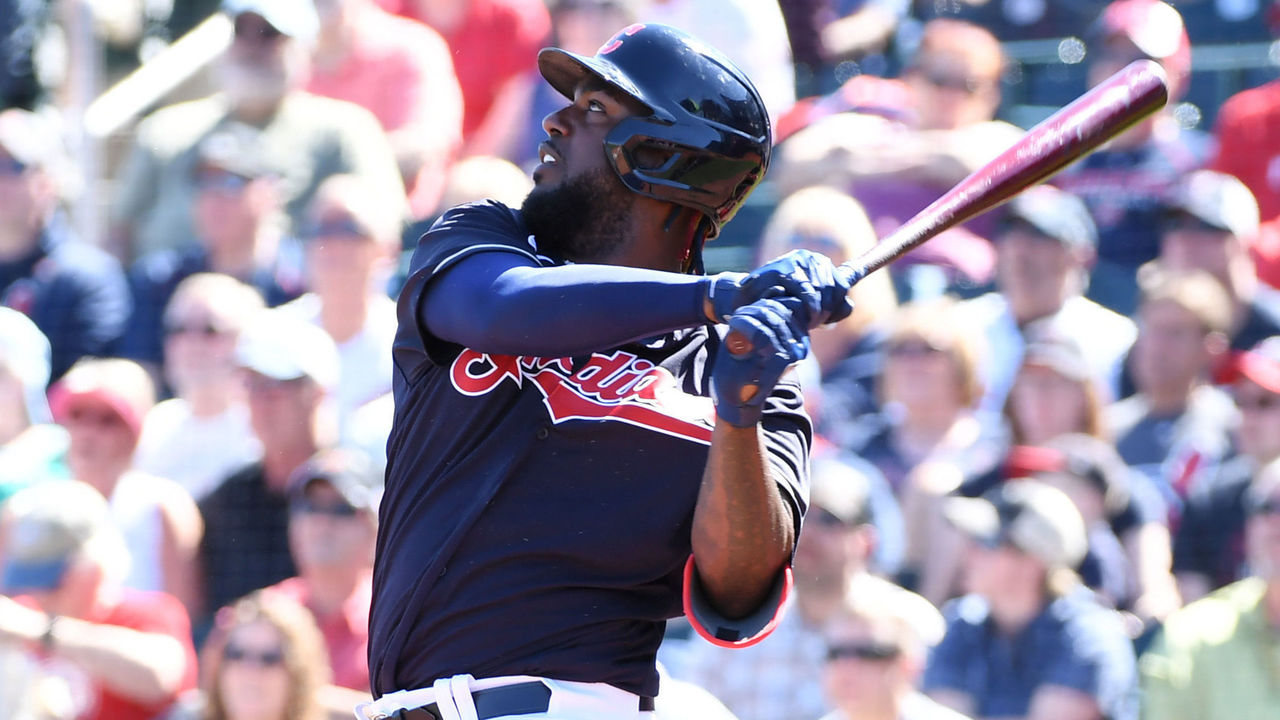 Yes, the Indians landed Reyes midseason last year from the Padres, but he fits because Cleveland didn't really add much excitement. It's a shame we'll have to wait to see him rip through a 162-game schedule - the powerful slugger could have been the first Indians player to hit 40 homers in a season since Travis Hafner in 2006. Reyes hits the stitches off the ball when he makes contact - only seven players had a stronger hard contact percentage than him in 2019.
Mariners, Evan White
The Mariners inked White to a six-year, $24-million contract extension before he ever appeared in a major-league game. Heck, he spent 2019 in Double-A where he promptly hit .293/.350/.488 with 18 home runs in 92 games. He's part of the first wave of Mariners prospects expected to make the jump over the next few seasons.
Orioles, Ryan Mountcastle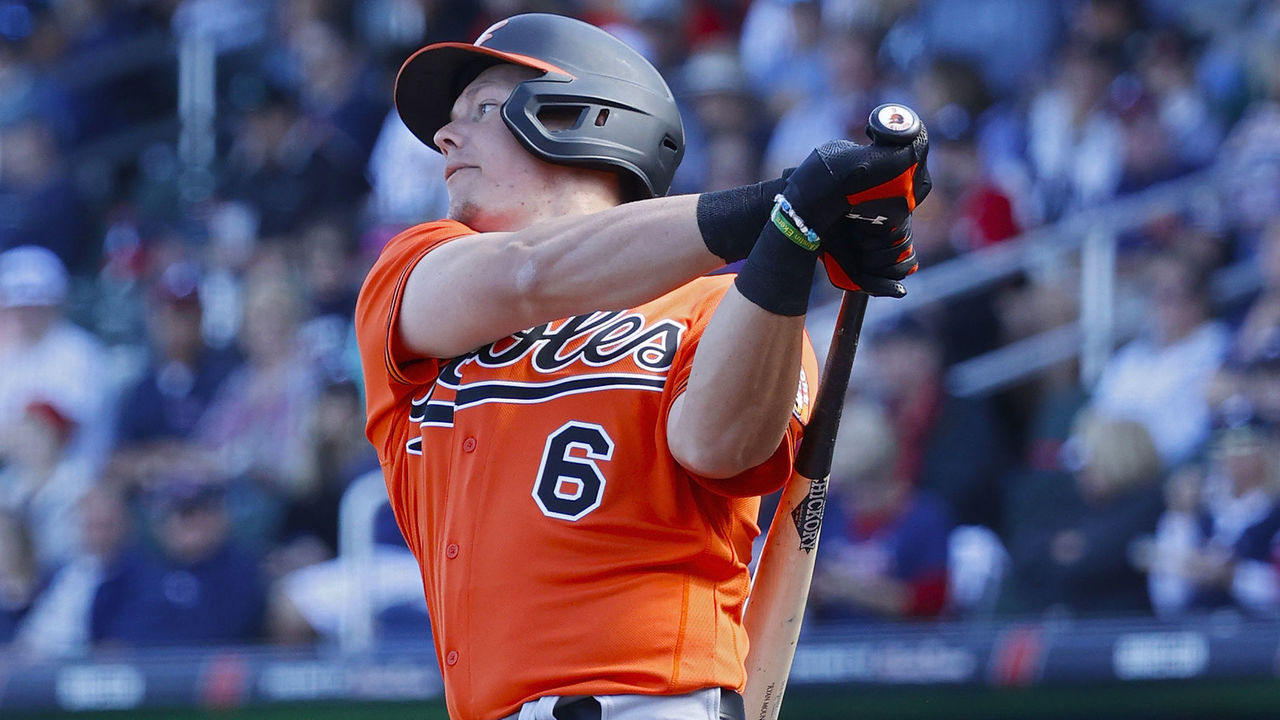 While top prospect Adley Rutschman isn't out of the question, he's probably not getting the call until 2021. However, Mountcastle will join the ranks after he tore through Triple-A last season when he slashed .312/.344/.527. The only knock is how seldom he takes walks (4.3% in 2019). And while he's bounced around the diamond defensively, the 23-year-old is hyped by his bat, not by his glove.
Rangers, Corey Kluber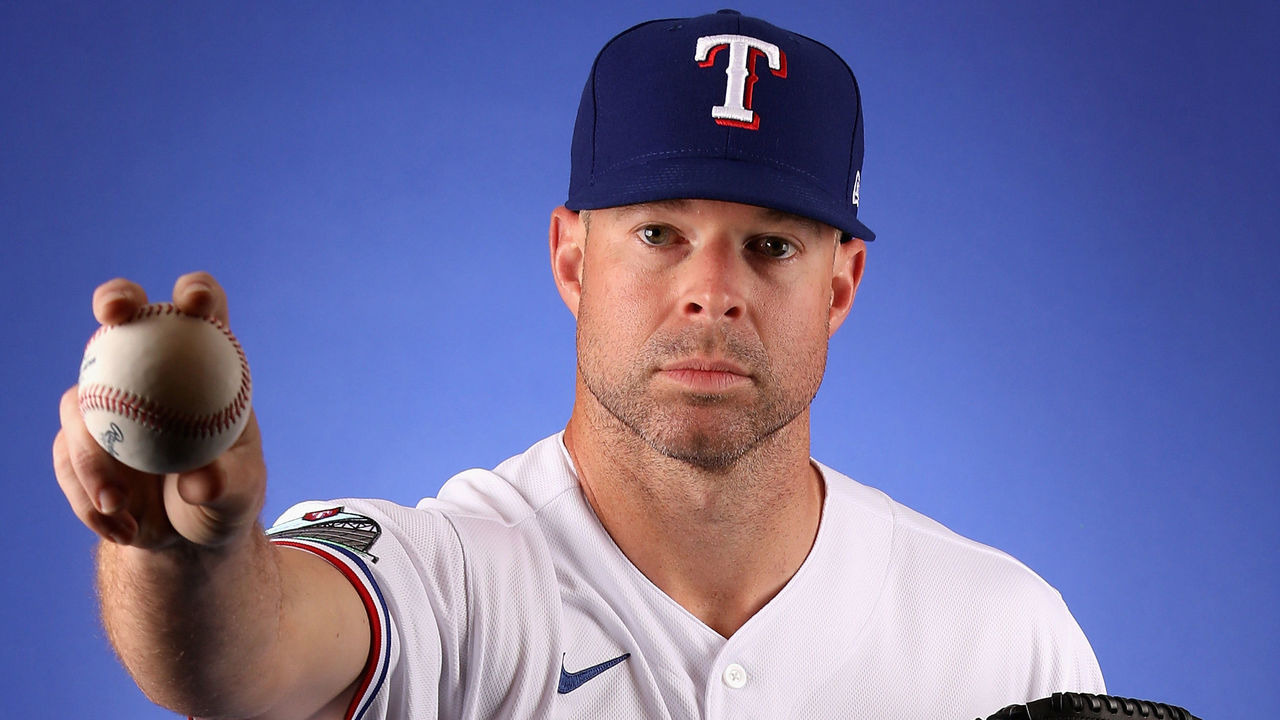 The Rangers missed out on the top free agents ahead of opening Globe Life Field, but they did bolster the rotation with another hurler. Though arm and abdominal injuries limited him to 35 2/3 innings over seven starts in 2019, the "Klubot" had showcased himself as one of the most durable arms in baseball after eclipsing 200 innings in five straight seasons while winning a pair of AL Cy Young awards. Maybe the years have finally caught up with him, or maybe the Rangers have an ace in the hole. It will be exciting to see how he fares in a comeback season.
Rays, Yoshitomo Tsutsugo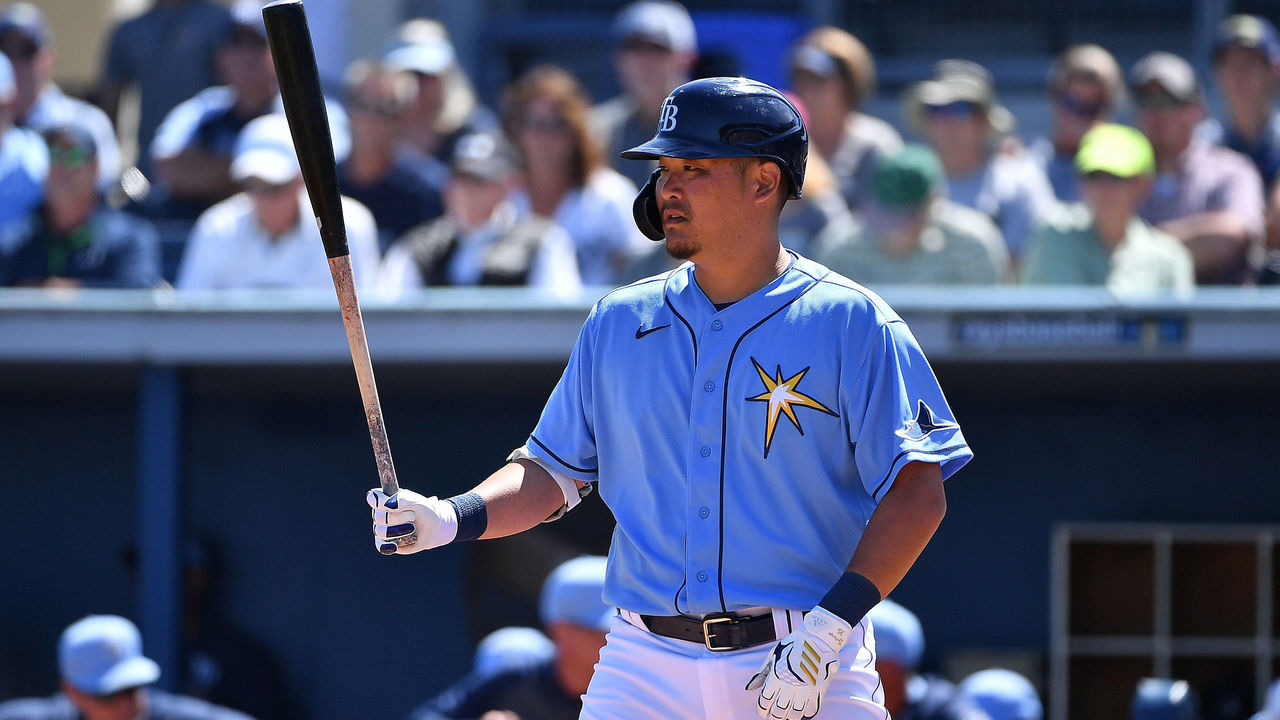 The Rays had plenty of turnover, but the most interesting new face is Japanese slugger Yoshitomo Tsutsugo. Though he's primarily known for his hitting prowess, Tsutsugo has played both corner infield spots and roamed the outfield, adding to the ever-versatile Rays roster. He's also hit 139 home runs over the last four seasons for the Yokohama Bay Stars, including a whopping 44 as a 24-year-old in 2016.
Red Sox, Alex Verdugo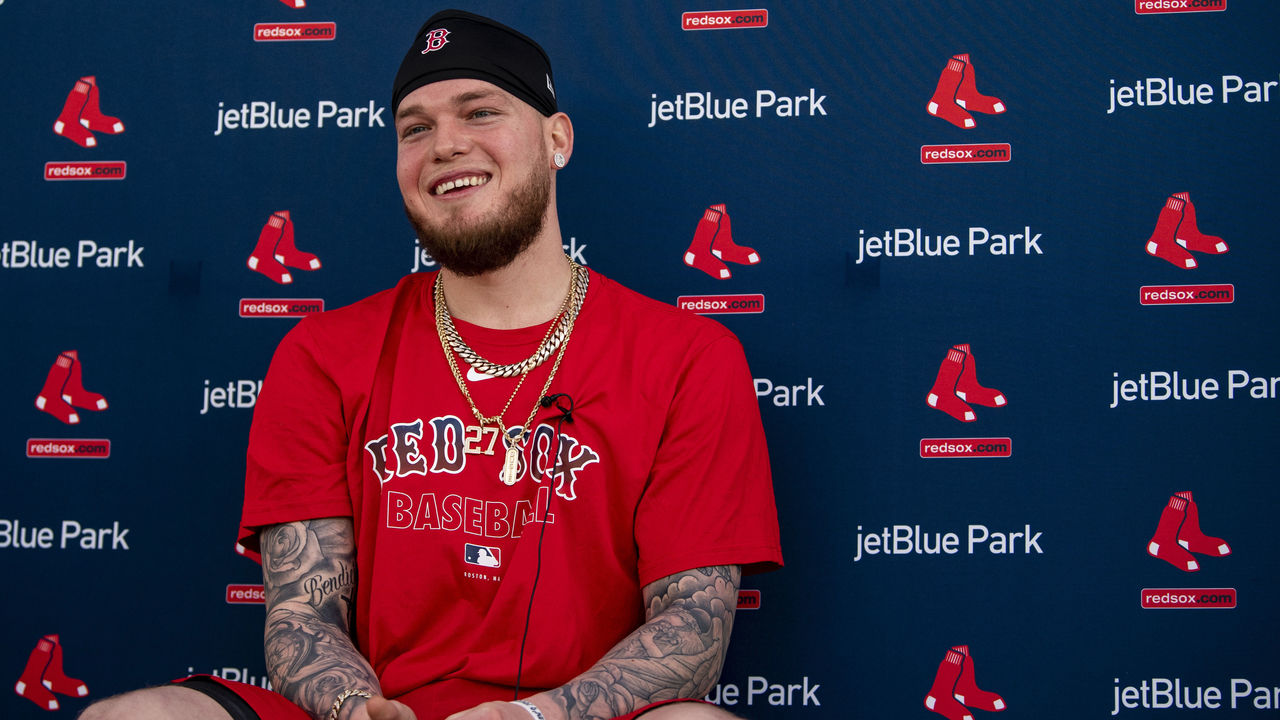 As the key piece returning in the Mookie Betts trade, the highly touted Verdugo never found consistency with the Dodgers. An oblique injury further limited his playing time in 2019, but he was excellent when able to swing a bat. The 23-year-old slashed .294/.342/.475 with 12 home runs in 106 games, and while he's not at Betts' level, he's still a thrilling young talent. A stress fracture in his back was set to delay his Red Sox debut, but the time off may provide him with ample opportunity to fully recover.
Royals, Salvador Perez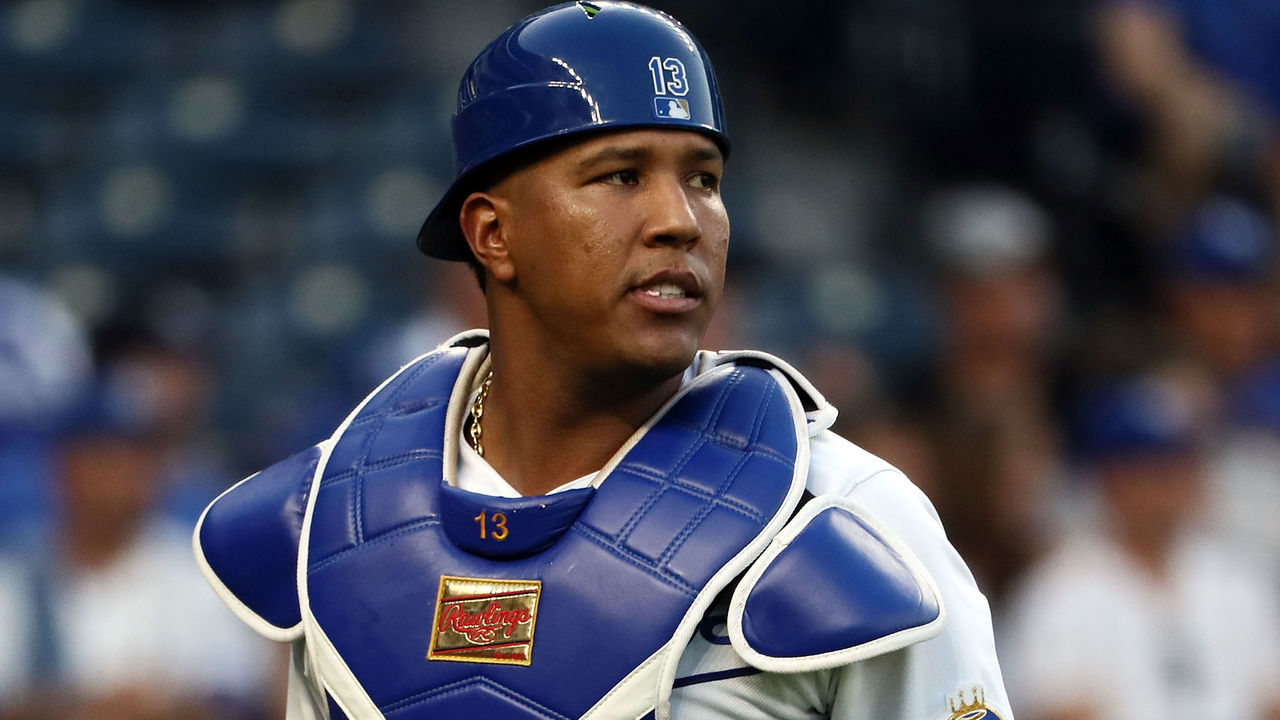 The Royals' rebuild was extra depressing in 2019 after fan favorite Perez was forced to miss the entire season. Since his debut in 2011, the only catcher with more home runs than Perez (141) is the recently retired Brian McCann. And Perez was coming off consecutive 27-homer campaigns before the elbow injury hit. Watching him throw out baserunners will never not be fun.
Tigers, Casey Mize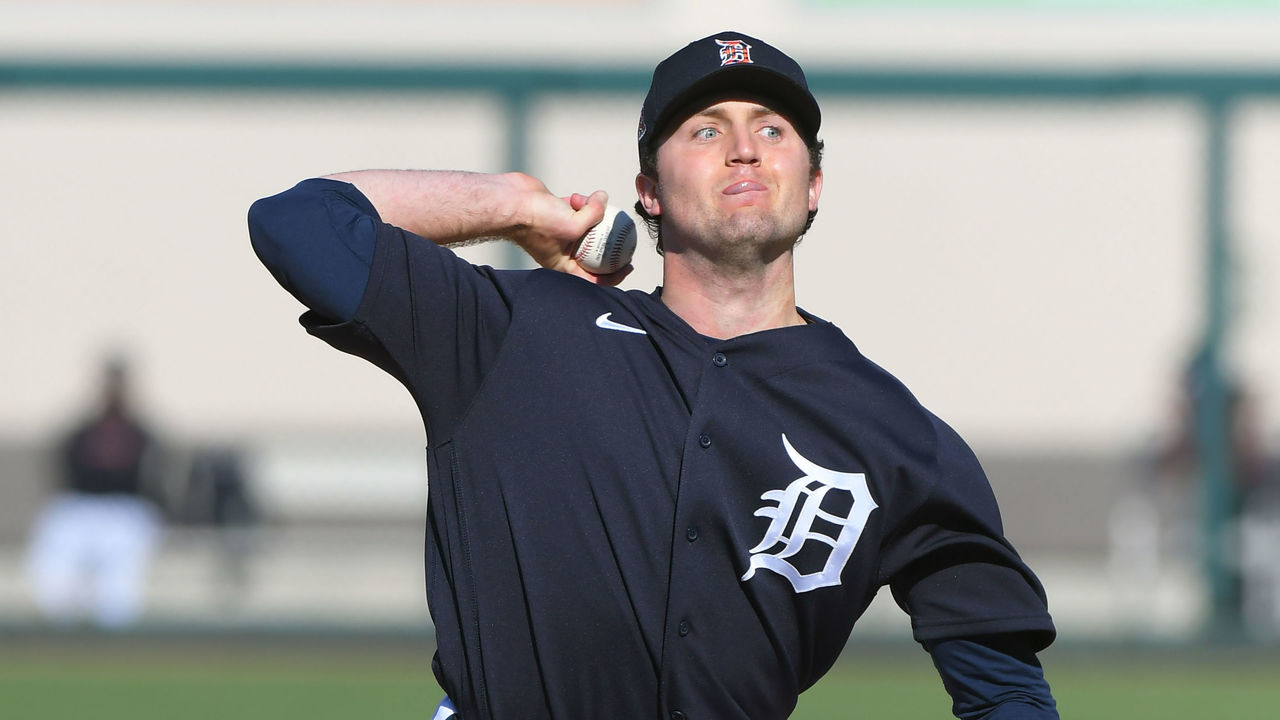 The top pick from the 2018 draft was going to get the call out of spring or shortly thereafter to anchor the rebuilding Tigers' starting rotation. Though the 22-year-old hasn't been an elite strikeout artist in the minors (8.69 K/9 in Double-A), he's shut down opponents by pounding the strike zone, not issuing walks, and limiting the homer. With Mize, Tarik Skubal, and Matt Manning all making strides toward major-league ball, the Tigers' pitching staff may soon be the team's most viable strength.
Twins, Josh Donaldson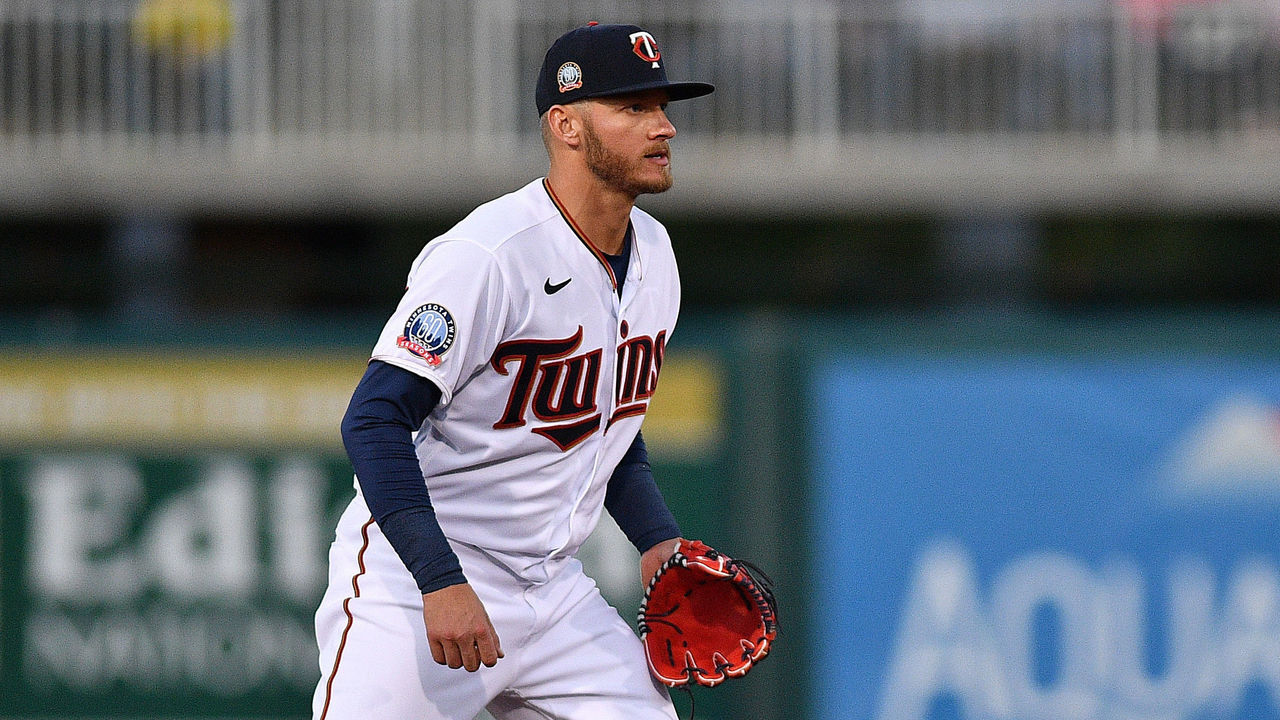 Donaldson showed that not only did he have some gas left in the tank, but that he can still slug with the best of them during his one year in Atlanta. The Twins hit more home runs than anybody ever in 2019, so they logically decided to add more power. The former MVP is also a galvanizing presence who will inject the perpetually poor playoff performers with a renewed sense of urgency.
White Sox, Luis Robert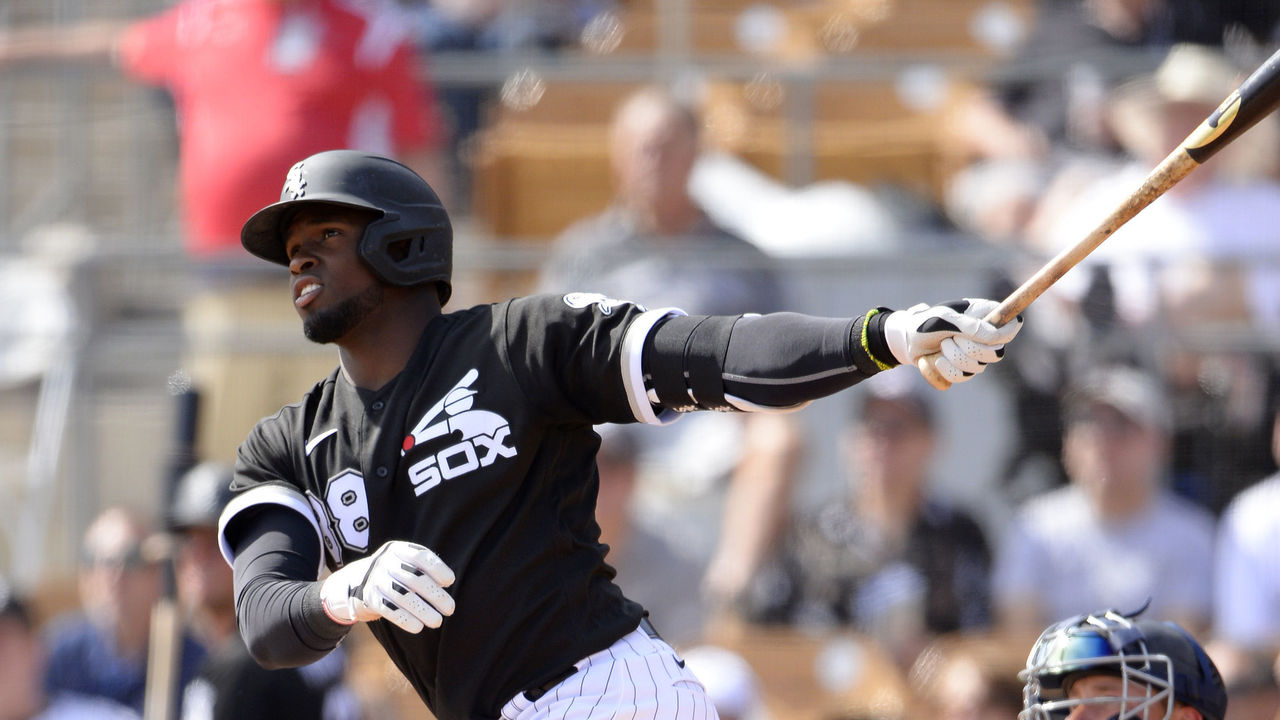 Robert will be "the next Mike Trout," teammate Eloy Jimenez famously said in January. That should be all White Sox fans need to hear in order to stoke the flames entering the 2020 campaign. Robert joining Jimenez and other young stars is a sign that the rebuild is on the verge of bearing fruit. Flame-throwing right-hander Michael Kopech (hitting 100 on the gun this spring) is returning from Tommy John and was a very close second to Robert for this list's purposes.
Yankees, Gerrit Cole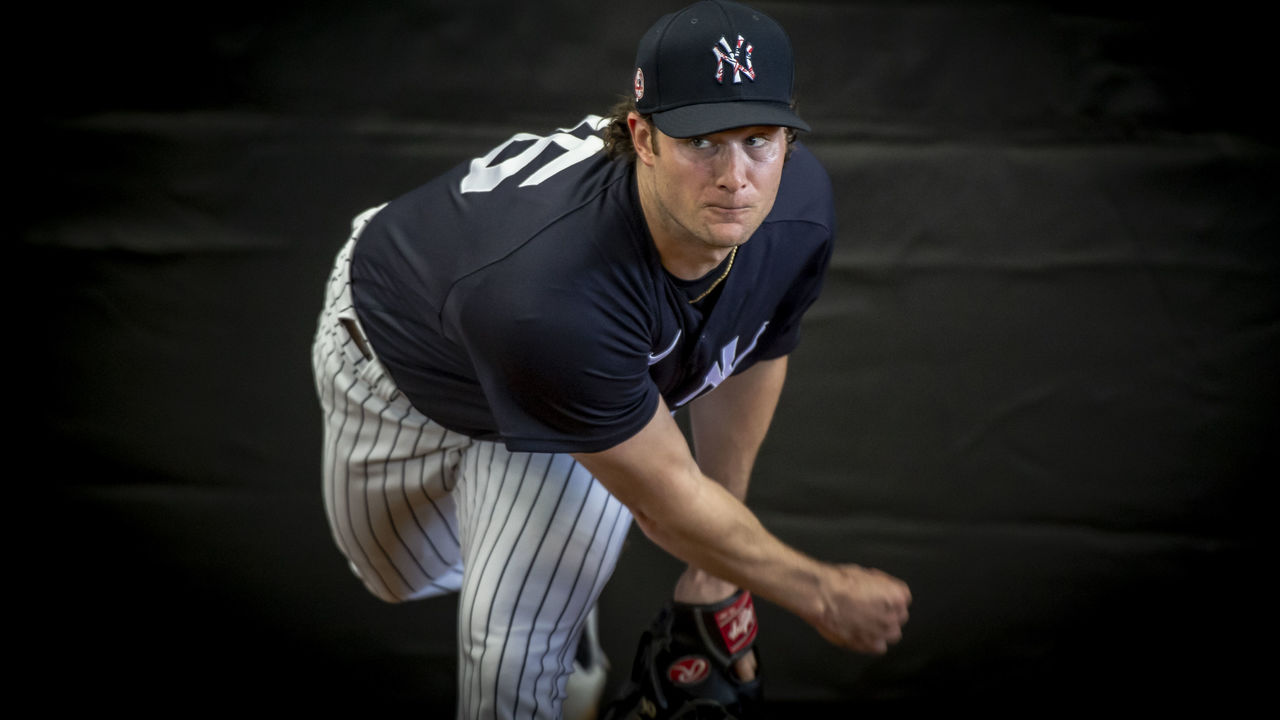 Baseball's strikeout king from a year ago inked the most lucrative contract in history for a pitcher in December. He comes with ample hype and the skills to back it up. He allowed more than two runs in only two starts after the beginning of June last year and closed the season with double-digit strikeouts in each of his last nine outings. With James Paxton and Luis Severino already hurt, the Yankees' rotation has the best imaginable insurance policy with Cole ready to roll.