A peek behind MLB The Show 20's commentary curtain
NA / MLB The Show 20 / Sony Studios
MLB The Show 20 officially releases on March 17 for the Playstation 4. In anticipation, theScore interviewed the four members of the commentary team from MLB Network: Mark DeRosa, Dan Plesac, Matt Vasgersian, and Heidi Watney. Each discussed how they came aboard, the recording process, and their perspectives on the the game's positive impact. (Note: Interviews condensed for clarity.)
The opening frame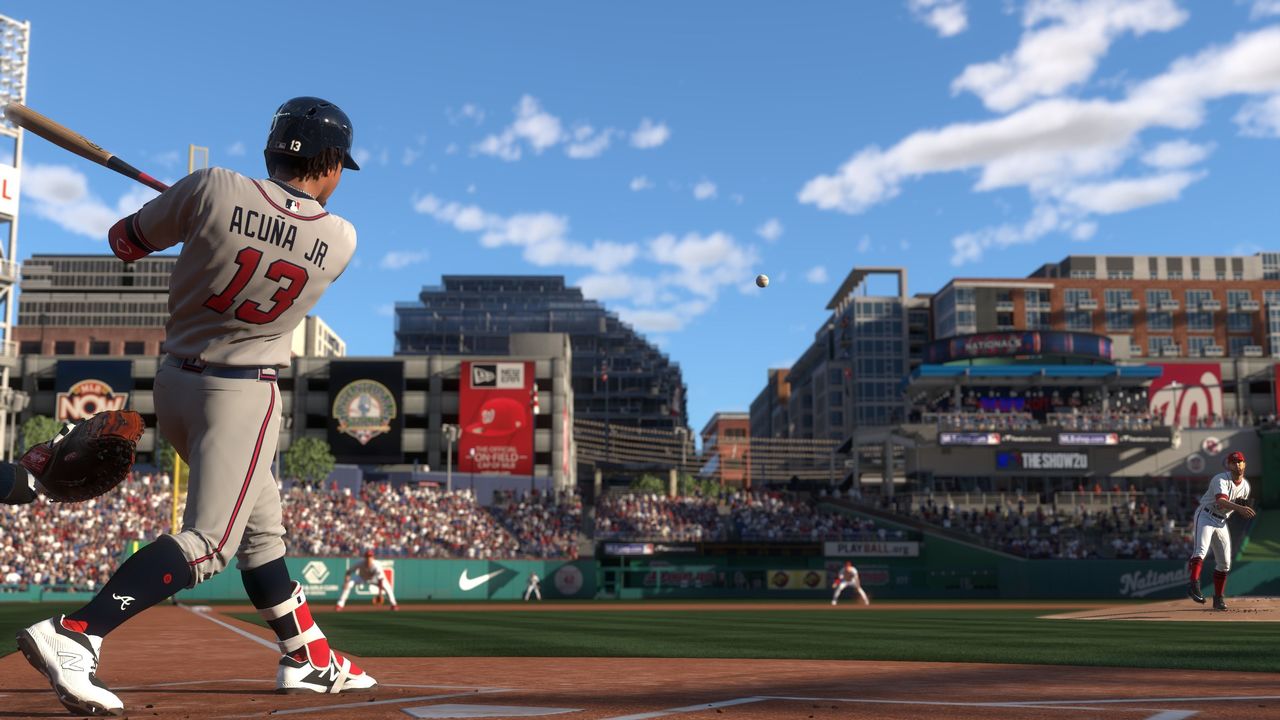 Vasgersian was with the franchise before it was redubbed The Show for the 2006 edition, making him the lone constant in a series that's seen substantial change.
Vasgersian: Vin Scully was still the main play-by-play voice of the game. They brought me along as the junior play-by-play guy. Do you remember the character in "Major League" that sat next to (Bob) Uecker, the young guy? He might have said four words in the whole film. That's how I fashioned my role that first year I did the game. It was just doing some of the content that Vin didn't get around to and I was occasionally chiming in with a line or an observation here or there.
After Scully's departure, Vasgersian took the reins and his volume of work ramped up. Plesac and DeRosa joined the team years later. Former major-leaguer Harold Reynolds contributed his voice in 2017 - the same year Plesac debuted - but left the project after one game. Reynolds played an instrumental role in both of them coming aboard.
Plesac: Reynolds was initially doing some of the work and he was having some issues with his vocal chords. They contacted me and asked if I would do an audition. I did a brief demo, and one thing led to another, and two weeks later I was into year one off and running.
DeRosa: I was sitting in Reynolds' office and he was like, "Do you want to do it?" And I said, "100%." It was something that I really didn't think of (before), which is ridiculous because I have a 10-year-old boy who is a full-throttle gamer.
Watney's path was a little different, particularly because her role was completely new to the game. She met one of the game's designers and script writers, Kirby St. John, and threw her hat in the ring before any news surfaced about the impending addition of a sideline reporter.
Watney: I said, "You guys should add a sideline reporter. It should be me." He said, "Well, actually we were toying with the idea, would you be interested?"
She said yes, but her involvement didn't start immediately.
Watney: They weren't ready at that point to put a sideline reporter character into the game and specifically a female character because all the baseball players are male. It took about another year before they called me up again and said, "Hey, are you still interested?" I had just had my son two weeks before, but I rushed down to San Diego.
The recording process
The recording process is time consuming and can be repetitive since each player is discussed individually in addition to generic play calling. Some of the sessions are collaborative, with the broadcasters recording commentary together, but much of it is done in isolation. Plesac says they each record around 45-50 hours of material each year heading into the new game.
Plesac: Sometimes at the end of a two-hour session you walk out of there feeling like, man, those two hours seemed like they took 15. It gets very tedious. It's kind of like doing the same thing over but you can't use the same verbiage for everything. The first time we were going to do a two-hour taping, I thought, "This will be great."
Vasgersian: Most of the recording emphasis has been on getting the newer voices in the game because they've got years and years of things that I've banked. So what I record that's new, it's always done with the focus of creating fewer and fewer stitches in the game.
Plesac: Occasionally we'll do a three-way recording through the studio in San Diego. Mark will be in Atlanta, I'll be in New Jersey, and we'll use both studios. We'll do two hours together, and that will be so much easier working with somebody else because you're bouncing ideas back and forth. Like talking about Pete Alonso, I'll say, "Hey DeRo, what a monster year Pete Alonso had. He came out of nowhere," and he can add to it. And when you're both doing it simultaneously, it's a lot easier than me having to wonder what Mark is going to say and how to reply to it. It's great to look at the script, but to ad-lib off the script is the best way to go about it.
DeRosa: I think the beauty of it is as this game has grown, what I'm taking from them is a lot that was scripted early on and now they'll give you a template or an idea where they want you to take it, but I would say it's probably 75-25 I'm ad-libbing.
Plesac: From working with MLB Network, I have nicknames for some players or slogans I use. Like Freddie Freeman, I have that spoof on the Pearl Jam song "Even Flow," so when I mention Freddie Freeman I'll say, "Freddie Freeman rests his head on a pillow made of concrete." So you just come up with names and funny things like with David Wright: "If it ain't wrong, it's gotta be right; leadoff double by David Wright."
The ad-libbed elements are part of an effort to make the game feel more natural, like an actual broadcast.
DeRosa: It's exactly what they're going for, and for me that helps a ton, too, because working on (MLB Network) with Robert (Flores) and Lauren (Shehadi), they read the prompter like they're not even reading it and it blows me away. That's an acquired skill. I can't do prompter, I have to ad-lib most everything I want to say or I'll start stumbling over my words. So they give you a kind of idea where they want you to go and they say, "All right, now use your verbiage."
Vasgersian: Without changing what they need they are always game for any of us to take a lot of license with the verbiage. Every once in a while you'll change just a phraseology. … I like referring to stolen bases as "bags" instead of "steals." I don't like the word "steals." I'll use "stolen bases" or "bags" before I'll use "steals." That's just personal preference, that's just a dumb thing and they're more than happy to accommodate some of our own neurotic choices on the air.
Watney: At first I thought I could ad-lib the lines, but my character helps tell the story of the game that you're playing, so I'm giving sideline reports. But I'm also helping you get through the season depending on how the player plays the game.
The rest of the broadcast team has never been represented visually in the game, so Watney's introduction was unexplored territory.
Watney: It's actually a lot more difficult to put a character in the game like that than one would think. You see the baseball players and the animation with this game is so lifelike, it's amazing. And it's interesting when I go to do the motion capture because I go through the whole motion of each sideline report and it's each sideline report for all 30 teams. And when there's last-minute changes for managers I rush back into the studio and re-voice things.
Vasgersian: I thought it was a great step to bring in a sideline reporter. There are a lot of users that forward through the extra content and whether it's me telling a story or Heidi doing a report or Dan or DeRo doing a breakdown or feature-type stuff, but for the user that likes all that kind of thing - the full game experience - it's great. She's a pro. She just flies through.
Watney: The motion capture suit - which I call my Pink Power Rangers outfit, because for some reason my suit is pink. They have to stick those (rubber) balls on with Velcro so they can move the stuff around. Then they draw these little black dots on my face. It's very precise because the dots have to line where my muscles in my face are lined up, because it captures your muscle movement. So they're videotaping my entire body but they're really capturing my muscles, and then they put this helmet on with a helmet camera that's like a vice grip on your brain - they don't put it on me too tight. If I were to be swinging or doing (the) motion the guys that do the actual motion for the baseball game (do), they have to wear it tight because they're moving a lot more than I am. ... I'm just talking.
Growing the game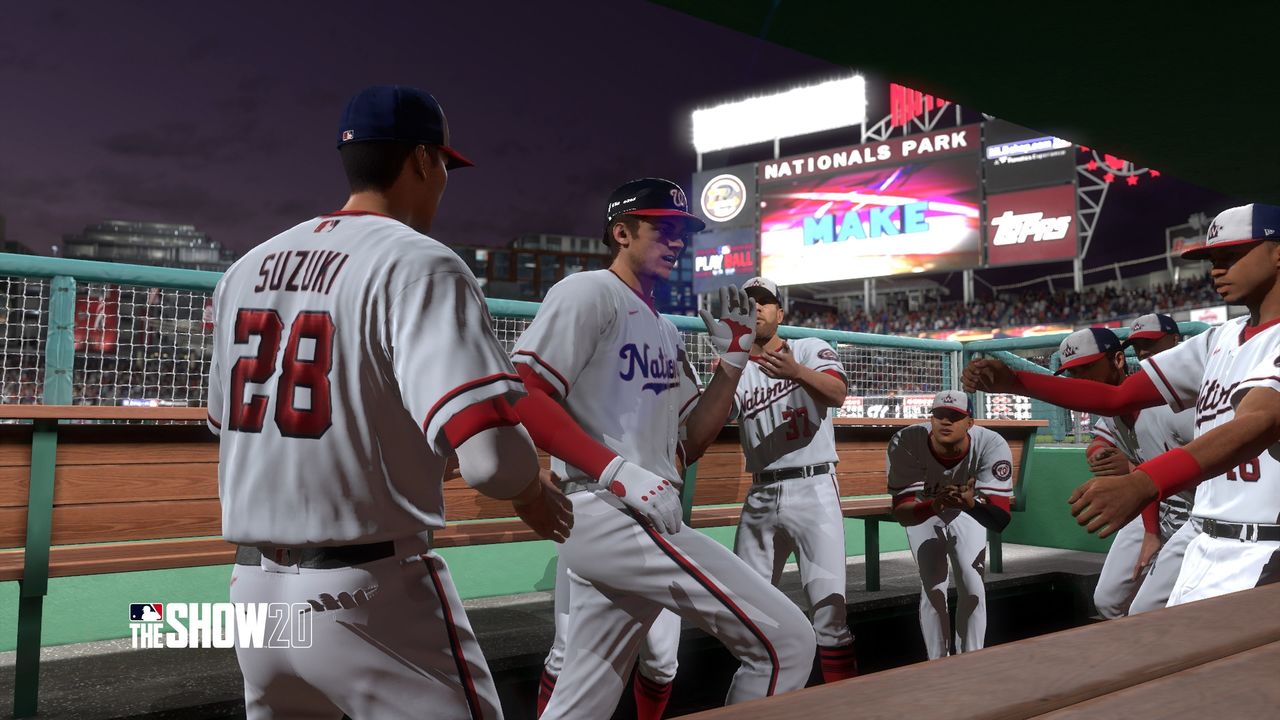 Video games have only increased in popularity within clubhouses over the years. In many cases, younger players entering the league were avid gamers in their formative years.
Plesac: It's just really exploded in the last five to 10 years. It really wasn't very prevalent in 2003, my last year, but right now you don't know how many times I'll walk in the clubhouses and guys will laugh and say, "I watched you last night playing MLB The Show." A lot of players are playing the game.
Vasgersian: For me it's kind of a thrill because there are a lot of guys playing in the big leagues now who were kids when I first started on The Show in 2005 and 2006 and occasionally one of them will say, "Hey man, I heard your voice for years. I used to play The Show as a kid." And I'm like, "Wow, that's pretty cool because now you're a Major League Baseball player on the verge of becoming a star and I'm talking about you."
DeRosa: I just think guys are staying in their rooms more and rent suites on the road and having a bunch of guys come up to the room and hang out. And they're playing more video games than ever before.
Plesac: There's such a vast array of ways to find out about teams and players. It's a great way of getting the knowledge of the players and what they do and you're doing the gaming at the same time.
In addition to being the first sideline reporter in the game, Watney is also the first woman to appear in the game, a major step forward for representation that had been previously absent.
Watney: I think it's great. And it helps the game be more realistic for people, too. Their goal with MLB The Show is to be as close to real life as possible. Having female voices in any realm of sports, news, (and) entertainment across the landscape is so important.
Vasgersian has worn many hats during his time working in and around baseball, and he expects his contributions to the legacy of MLB The Show will go down as one of the best parts of his career.
Vasgersian: I've done a lot of things in baseball and sports that I consider pretty good, that I'm proud to be a part of, and this is at the top of the list. This game is ... it might be the one thing that I've been consistently the most proud of being associated with for as long as I have. It's just so good and I know that the people that create this game - that stitch it, that write it, that animate it, and code it - they're all really good and really committed to it and it shows. I mean that. ... I told DeRo, Dan, and Heidi when they started on this thing a couple years ago: It's such a cool thing. It's cool and weird at the same time when your friends' kids play the game and they're kind of into it and then when you come over to hang out with their dad they're a little bit more responsive than they were previously. It's cool.
Comments
✕
A peek behind MLB The Show 20's commentary curtain
  Got something to say? Leave a comment below!