Josh Donaldson had no qualms about betting on himself last winter.
Less than a month after the Boston Red Sox bludgeoned their way to a World Series title, Donaldson signed a one-year contract with the Atlanta Braves, resolved to reestablish himself - at the age of 33 - as one of the game's premier players in 2019. He would try his hand at free agency again instead of acquiescing to a multi-year deal at a below-market rate in the wake of an injury-marred, value-depressing 2018 campaign.
Ostensibly, his plan worked perfectly. Donaldson, who was the game's best non-Mike Trout player over the five seasons prior to 2018, looked like his old self in Atlanta, posting a .900 OPS (132 wRC+) while smashing 37 homers and playing exceptional defense for the National League East champions.
His bet should've paid off handsomely. So far, though, it hasn't, and it's fair to wonder if Donaldson's substantial - and long-awaited - payday isn't coming after all.
With under five weeks to go until position players report for spring training, Donaldson, who turned 34 in December, remains unsigned. As of last week, the three-time All-Star had four-year offers on the table from the Braves, Minnesota Twins, and Washington Nationals, according to Ken Rosenthal of The Athletic, but none met Donaldson's asking price of "around $110 million."
To be sure, each of these teams can afford to give Donaldson the $110-million guarantee he desires, and each would significantly increase its chances of winning a World Series title in 2020 - and beyond - by adding him. With every passing day, though, it seems increasingly clear that each of his reported suitors is either content enough with its roster or can plausibly justify foregoing the acquisition cost, which also includes a pick in the upcoming amateur draft.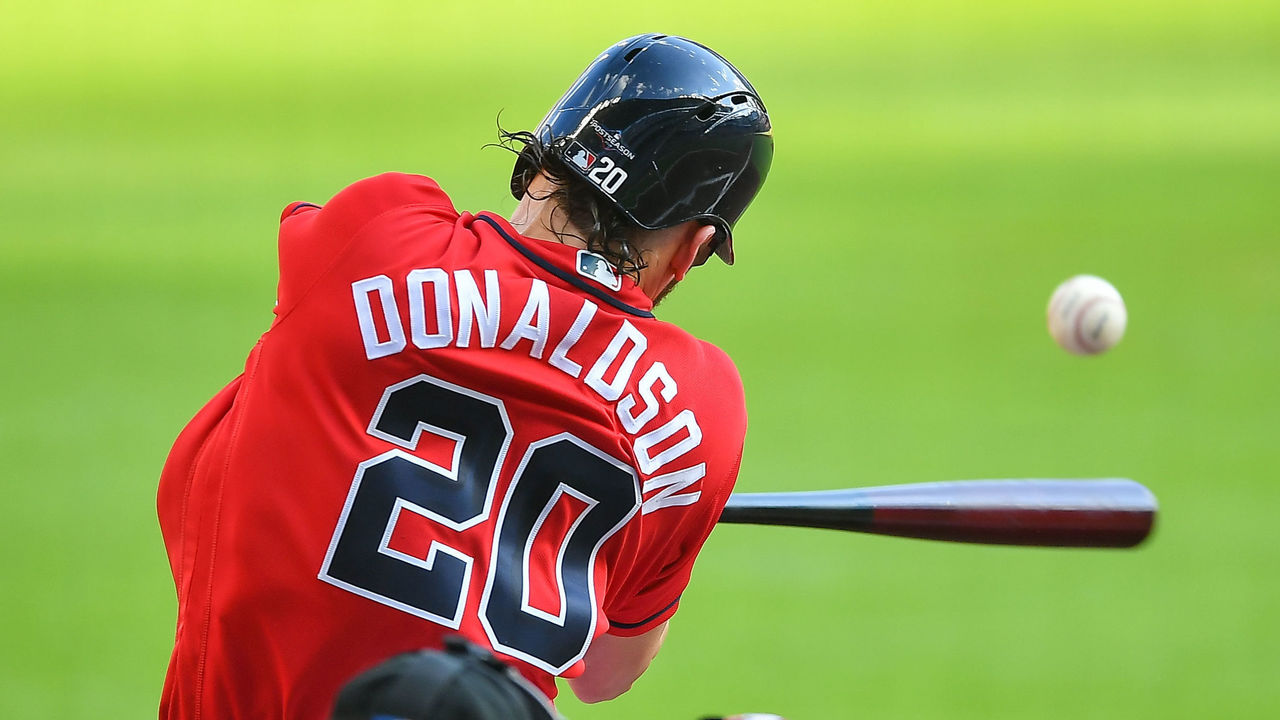 The Braves are poised to field their largest Opening Day payroll in franchise history in 2020 - upwards of $129 million, according to Cot's Contracts - after shelling out for free agents Cole Hamels, Travis d'Arnaud, and Will Smith, and re-signing Chris Martin. Moreover, Atlanta has a viable in-house replacement at third base in Austin Riley, the prodigious 22-year-old widely considered among baseball's top prospects before stumbling through a disappointing 80 games at the big-league level in 2019.
Washington's in a similar position. Like the Braves, the Nationals spent big this offseason, notably committing $245 million to bring back Stephen Strasburg, and they also have a highly regarded youngster ready to replace their outgoing star third baseman, Anthony Rendon, on a league-minimum salary: Carter Kieboom, a natural shortstop who hit .303/.409/.493 as a 21-year-old in Triple-A last year, who currently sits at No. 20 on MLBPipeline's list of top prospects.
Nevertheless, the Nationals can still afford Donaldson - they're actually set to field their lowest Opening Day payroll ($174.6 million) since 2017 - and need an impact bat more desperately than Atlanta. But the recent additions of veteran infielders Asdrubal Cabrera and Starlin Castro, coupled with a new deal for Howie Kendrick, would seem to suggest that Donaldson's asking price is anathema to the reigning World Series champions.
As for the Twins, who mashed their way to 101 wins and a somewhat unexpected division title in 2019, not only do they have a perfectly fine incumbent at third base in Miguel Sano, but signing Donaldson on his terms would push them into unprecedented financial territory. Even on a backloaded deal that paid Donaldson only $20 million this year, the Twins would still field an Opening Day payroll of more than $135 million - nearly $7 million more than the current franchise record.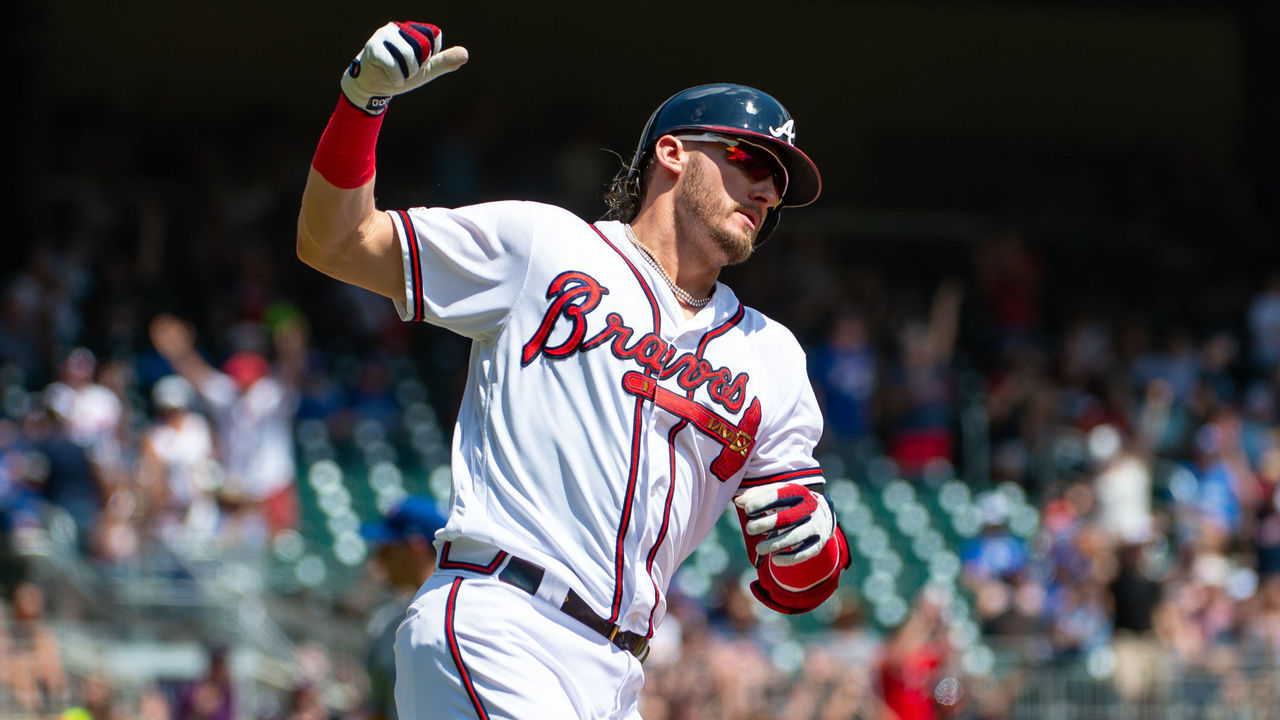 It's worth noting that Donaldson's market isn't limited to these three teams. The Los Angeles Dodgers have been linked to him, albeit somewhat tenuously, as have the Texas Rangers. But the Dodgers already have a star third baseman (Justin Turner), along with a tacit desire to avoid luxury-tax penalties. The Rangers' short-term outlook may be a bit too dim for them to rationalize a nine-figure deal for a 34-year-old.
The Dodgers' and Rangers' mutual reluctance amid differing positions on the win curve suggest an uncomfortable truth that has to be sinking in at this point for Donaldson: As good as he is, at his age and with that asking price, every team can find a way to justify passing on him. After all, of the 44 nine-figure deals handed out to free agents since 1990, none have gone to a player as old as Donaldson.
Further complicating matters for Donaldson is the sudden availability of two impact third baseman on the trade market. Less than 12 months after signing Nolan Arenado to an eight-year, $260-million extension, the Colorado Rockies seem genuine in their desire to jettison the five-time All-Star. Meanwhile, as the Chicago Cubs endeavor to slash payroll, Kris Bryant's name continues to be bandied about in rumors.
Seemingly, any team looking to acquire a star-level third baseman would be better served by signing Donaldson, who costs only money and a draft pick, than forking over considerable prospect capital for Arenado or Bryant while also paying their substantial salaries. But their reported availability - whether it's true or not - is nevertheless an unwelcome market reality for Donaldson.
Sitting out until June to untether himself from draft-pick compensation doesn't seem like a wise strategy for Donaldson, either. At 34, so much of his value is predicated on his ability to be a top-end player in 2020 - and not necessarily in 2022 - thereby rendering a holdout through the amateur draft, at best, a lateral move: The value gained by disentangling himself from a draft pick would be offset by the value lost by sitting out for three months. In all likelihood, though, he'd just cost himself a not-insignificant amount of money by waiting.
Donaldson's essentially on a deadline, then, and his already limited leverage dwindles further as Opening Day nears. He's on the clock, and his suitors know it. That's why his eventual contract almost certainly won't come close to the $110 million he was hoping for.
You can bet on it.
Jonah Birenbaum is theScore's senior MLB writer. He steams a good ham. You can find him on Twitter @birenball.