It's easy to axe Taubman, but there's never a reckoning about domestic abuse
The World Series resumes Friday, but the Houston Astros used Thursday's off day to put an end to the Brandon Taubman incident.
The Astros organization no longer has to stand on baseball's brightest stage and try to win this year's championship with Taubman's face and his words lingering in the background. Sports life goes on.
And that is the unaddressed problem in all of this.
Taubman's been erased, and sports life goes on. But Taubman is a tangent connected to Roberto Osuna's criminal transgression in May 2018, when the relief pitcher was arrested by Toronto police for assaulting the mother of their young child. The Blue Jays traded Osuna to the Astros a couple of months later. It already seems so long ago.
Allegations of Addison Russell's abuse of his wife surfaced in June 2017. The genesis of Aroldis Chapman's abuse of his girlfriend goes back to late 2015. Chapman was the first to be suspended by Major League Baseball under its newly drafted domestic violence program. Russell and Osuna also lost professional time. None of them spent any time in jail; they barely spent any time in court. All the charges have been dispensed with now.
If these were regular people in regular jobs, once their time in the criminal justice system is over, what little public spotlight they might have endured is over. But as professional athletes, these three men work in a business with an intense spotlight. Supporters of the game and these teams see and hear about these players often, sometimes every day for six to nine months.
What are the customers of this business supposed to do? The teams, as employers, will answer for their employee by professing an organizational value that abhors domestic violence. A six-figure check will be cut for a local agency.
Sports careers are short, relative to life, so forgetting is easy enough. But the lack of a real reckoning gnaws at people. There never seems to be an on-going follow-up to the stated organizational value. People like Taubman, who didn't physically strike anyone but certainly seems to have aggressively confronted a group of female journalists with his Osuna hot take, will claim in a statement that the incident doesn't reflect who they are. An unseen wife and children will be referenced as proof of their character.
Taubman, the tangent, is gone, but Osuna, the vector, remains. So that gnaws at the fan who keeps posting about it on social media. It gnaws at the fan whose heart sinks when the Astros have a close lead in the ninth inning, anticipating Osuna's arrival from the bullpen. The reminder is always there. The story reaches a stasis and remains forever frozen in place. There's an administrative punishment but no satisfying outcome, no real moral reckoning, no opportunity to see growth of character. No reflection of the organization's stated value.
In May 2017, Kevin Pillar, another former Blue Jay, yelled a homophobic slur at an opposing pitcher after striking out. Pillar's outburst happened in public, was reported immediately, and had to be dealt with in the moment. There was no opportunity for money and power to stash it inside the justice system. Pillar had to apologize, in public, and was suspended two games. But he and the Blue Jays followed through with the stated organizational value.
"It's not lip service," Pillar told reporters a couple of weeks later when he donated the salary he forfeited to two related charities and caught a first pitch from a local Pride organizer. "It's easy to come out and make your apologies and hope people forget, but I meant what I said when I said hopefully I'll be made an example of.
"There are still some things that are going to be done. My actions didn't just affect me, they affected this organization as well, and between me and the organization, we're going to do our part."
It's easier for a fan to move on when it looks like there's a genuine reckoning. Pillar took the opportunity to meet with the local LGBTQ community and face the people who were directly pained by his outburst. Fans were able to glimpse a little bit of the growth and to witness the application of the moral to the story.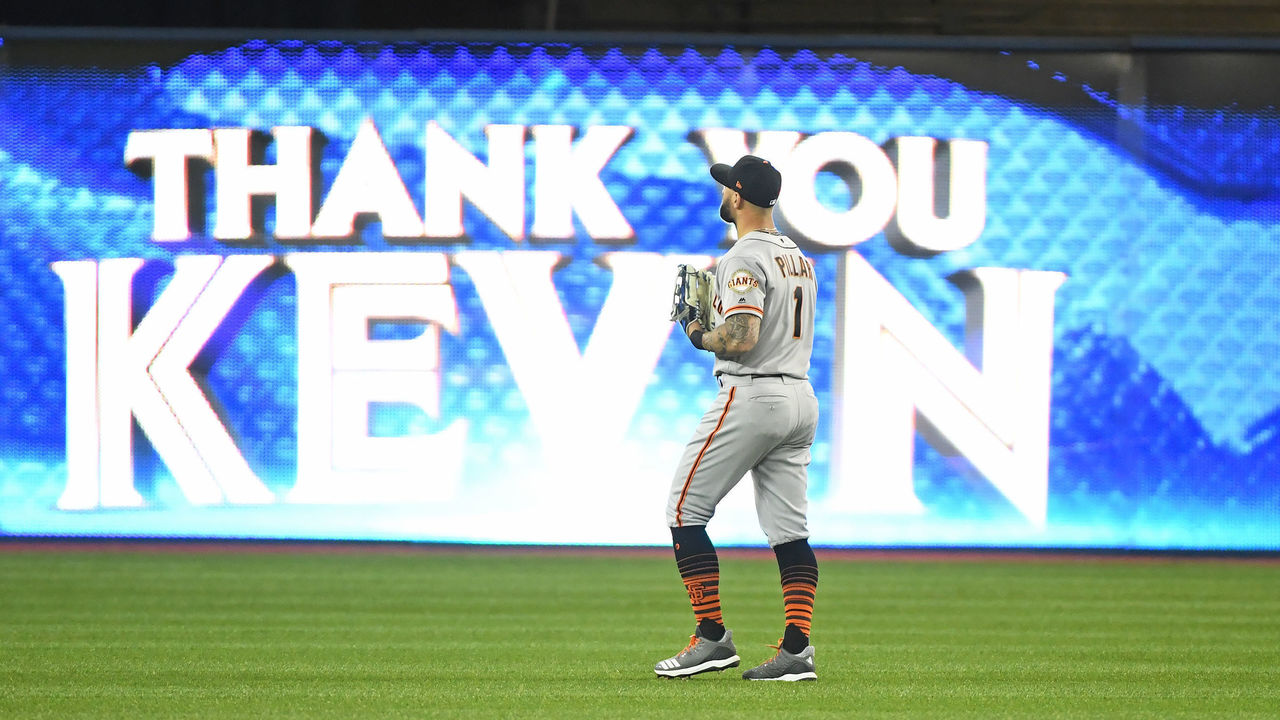 This never seems to happen with domestic violence cases. There's often an argument made that these incidents happen in private, inside a relationship or a marriage, and ought to be handled there as well. Most of the resolution and restitution should happen there, for the victims' sake. But the perpetrator's job is extremely public and is supported every day by an adoring public.
Many will say it's unfair to ruin someone's life for one bad act or one character flaw. They will say it has nothing to do with the job. I struggle with the idea that perpetrators should be tarred and feathered and banished forever. I like to believe in moral growth, and many of us watch sports to see athletes rise above the physical and mental challenges they face in the arena.
As supporters of these billion-dollar industries, we have to see the full story. It's the only way to come to a full and satisfying reckoning. It's not enough to shield every bad act from public view and hope everyone forgets. Otherwise, stop pretending that the organization has any values beyond making heaps of money. Either way, the gnawing feeling will go away.
Guy Spurrier is theScore's features editor.
Comments
✕
It's easy to axe Taubman, but there's never a reckoning about domestic abuse
  Got something to say? Leave a comment below!