The Toronto Raptors were still weeks out from raising their first NBA championship banner when Kyle Lowry, the team's floor general and spiritual leader, sat for a television interview at preseason media day. He craned his neck as he listened to the preamble to one question, furrowing his brow in mock horror.
"Kawhi left?" he interjected. "Oh, man."
Lowry smiled that smile of his. Of course Kawhi Leonard, the imperturbable superstar who led Toronto to the Larry O'B, was gone. His desire to partner with Paul George, and the machinations needed to bring the two of them to the Los Angeles Clippers this summer, rocked the entire league. Outside of Oklahoma City, no club felt the brunt of the move more acutely than the champs.
As a new season tips off next week, the Raptors' position at the outset of the franchise's post-Leonard era is at once enviable and unfortunate. Except for the 1993-94 and 1998-99 Chicago Bulls, no NBA team has ever tried to defend a championship without the services of its Finals MVP - and no champ has entered the following season with that MVP playing elsewhere in the league.
Nowhere in sports is there a perfect historical parallel for the Raptors' forthcoming next act. Those '94 Bulls lost a superior player, prime Michael Jordan, to retirement, but retained a secondary star, Scottie Pippen, who was better than Lowry and Pascal Siakam. The 1999 Denver Broncos went 6-10 after Super Bowl MVP John Elway retired; this Toronto roster, as presently constructed, probably won't slump to a losing record. Even if the 2012 St. Louis Cardinals approximated a likelier fate, winning a playoff round the season after Albert Pujols left in free agency, their formula for staying competitive wouldn't transpose seamlessly onto a team that doesn't play baseball.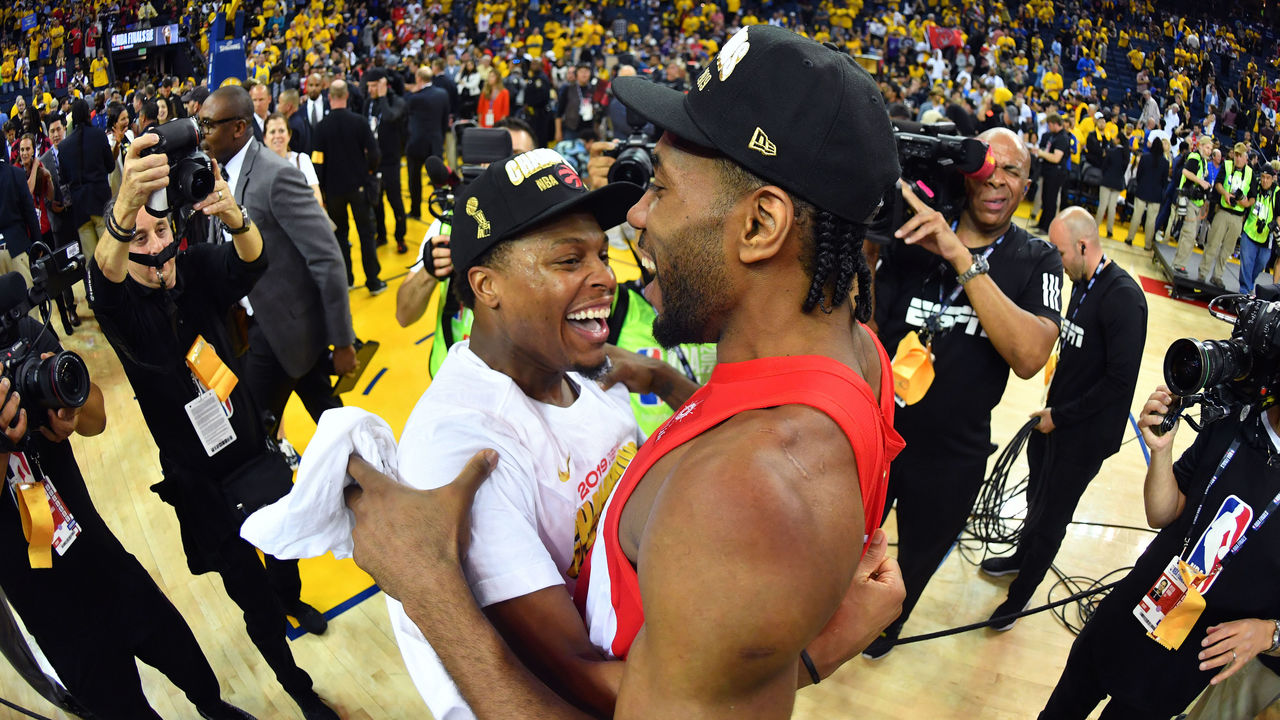 Still, the Raptors might be able to glean some lessons from these teams' collective experience. They share the rare distinction of basking in the glow of supreme victory only to immediately wave goodbye, by compulsion or choice, to a core contributor to that achievement.
Their mileage varied widely. The 1998 Florida Marlins, a World Series winner dismantled in an infamous offseason fire sale, went 54-108 after trading half of their roster. That same year, the Detroit Red Wings motored to a second straight Stanley Cup title despite restricted free agent and future Hall of Fame center Sergei Fedorov holding out for three-quarters of the season in search of a new contract.
Taken together, insights from members of these teams produce a macroscopic roadmap of how the Raptors - or any future champions that find themselves in this situation - can navigate the aftermath of a star's departure. It's a four-pronged process, starting with the need for the players who still populate the dressing room to band together and avoid lamenting what could have been.
"It's never going to feel good when you lose the value we lost," said Cliff Floyd, a Marlins outfielder during that down 1998 season. "Once you understand the business side of the game, in any sport, you keep it moving and keep your head high and you keep fighting."
Make the best of what you have
When Jordan, the MVP of three consecutive NBA Finals at age 30, retired from basketball in October 1993 at the peak of his powers, Bulls point guard B.J. Armstrong was keenly aware of the sad context that framed his decision. Jordan's father, James, had been murdered in North Carolina that summer. As his teammate of the past four seasons grieved, Armstrong was primarily concerned with being a good friend.
On the court, Armstrong presumed the Bulls would be fine. By 1993, Jordan had already compiled a bountiful greatest-hits reel, reminding opponents from Craig Ehlo ("The Shot") to Clyde Drexler ("The Shrug") that he could dominate any game on his own. Yet Jordan was also a terrific team player, Armstrong said, one whose "true genius" was rooted in his understanding of how to integrate his talents into a cohesive five-man unit.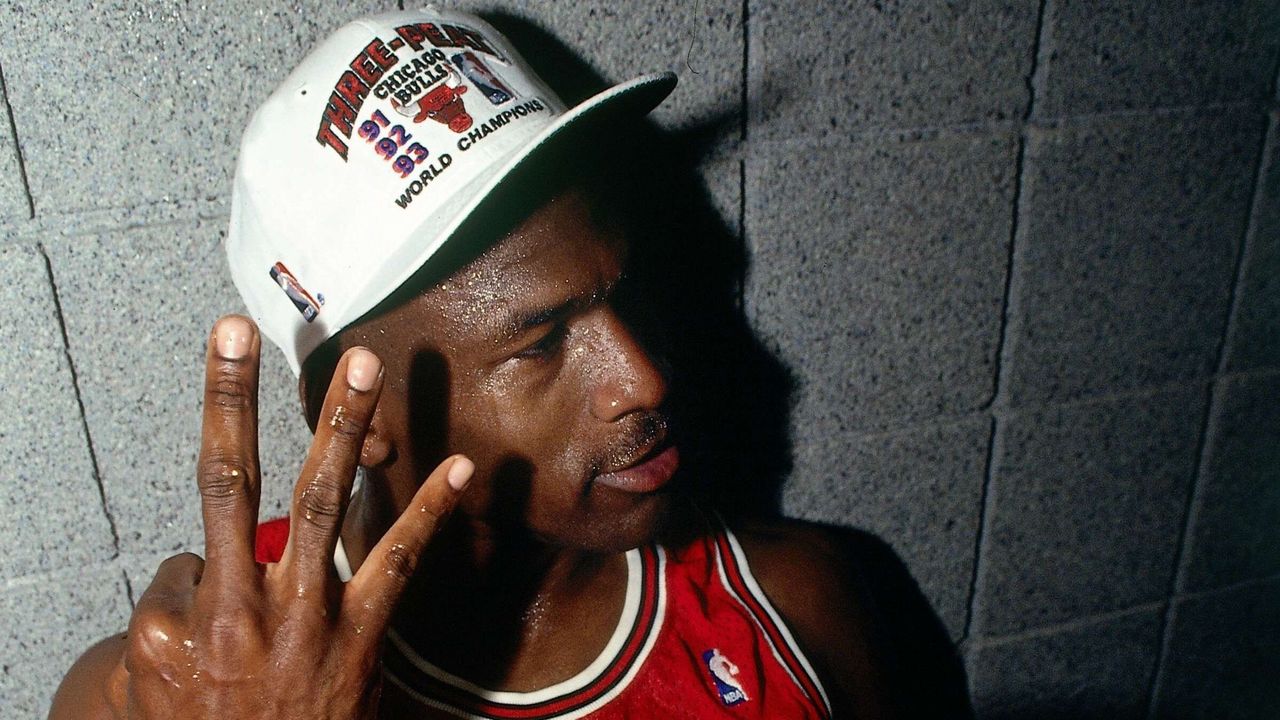 As Jordan and Pippen guided the Bulls to dynasty status, their frontline effort was supplemented by quality depth. In 1993-94, with Armstrong, power forward Horace Grant, and center Bill Cartwright still around to start and rookie swingman Toni Kukoc deployed as a capable scorer off the bench, the Bulls reeled off two separate 10-game winning streaks and finished third in the Eastern Conference, quelling doubts that they'd even make the playoffs.
"Everyone in that locker room understood, you know what, there's strength in numbers," said Armstrong, who is now a basketball agent at Wasserman. "That's what made the Bulls the Bulls. They understood the concept of team."
Togetherness was a common focus across this sample of atypical defending champs. In the late 1990s, Elway's leadership and Pro Bowl arm catapulted the Broncos to back-to-back Super Bowl victories, but he needed plenty of help. His supporting cast included running back Terrell Davis, receivers Ed McCaffrey and Rod Smith, tight end Shannon Sharpe, and a top-10 defense anchored by Neil Smith, John Mobley, and Bill Romanowski.
With those kinds of teammates, "you've got dudes around you who can get some things done," said Chris Miller, whom Denver signed to back up Brian Griese at quarterback after Elway retired. Each of those dudes was still there in 1999 to help bear the load.
Like Denver without Elway, the 1997-98 Red Wings could continue to lean on superlative depth during Fedorov's holdout: Six future Hall of Famers were still in the lineup. As with the 1993-94 Bulls, real life forced the Wings to grapple with a greater tribulation. Early that offseason, star defenseman Vladimir Konstantinov was gravely injured in a limousine crash that ended his career.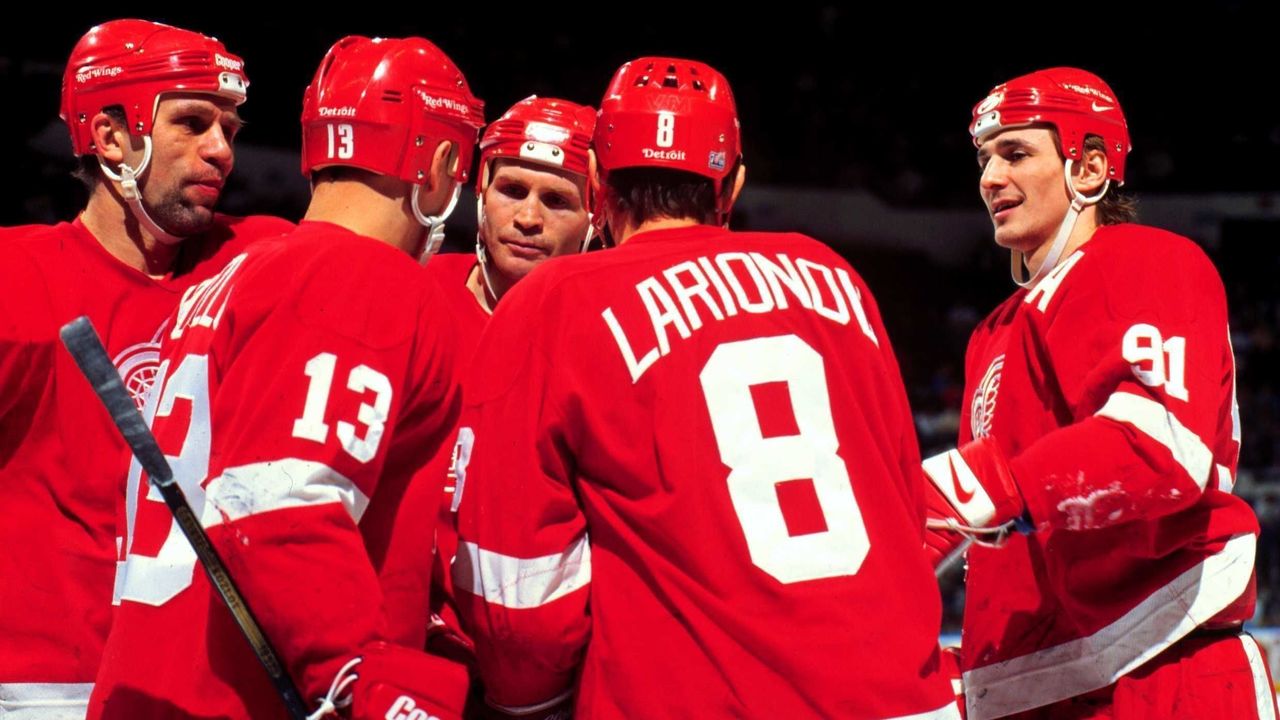 The magnitude of Fedorov's absence paled in comparison, recalled Darren McCarty, the hard-nosed winger who played 13 seasons in Detroit. He said the highs and lows of the Red Wings' previous few seasons - late-round playoff defeats in 1995 and 1996, followed by a breakthrough Stanley Cup championship and, suddenly, the accident - brought him and his teammates closer than ever before: "You'd do anything for them."
The Wings were united in their resolve to play well in Konstantinov's honor, defenseman Larry Murphy said, and to ensure their hunger to win another Cup - a possible stumbling block for any title team - never waned.
"You basically have to look at what you've got in the dressing room, and you have to believe that that's enough to win," Murphy said. "Confidence is the toughest thing to manufacture. We had confidence that we could do it with what we had."
Seize new opportunities
The 1998 Marlins were a wretched baseball team. They raised a World Series banner and beat the Chicago Cubs at home on Opening Day, then promptly lost 11 games in a row. They duplicated that losing streak as May turned to June. They finished the season in last place in the majors, nine games worse than expansion franchise Tampa Bay - a fate foreseeable from the moment owner Wayne Huizenga ordered payroll slashed as he sought to sell the club.
To Floyd, an up-and-coming backup outfielder on the 1997 title team, Florida's freefall was "awful" to endure. After the championship roster was razed, the lineup left behind consisted largely of young players who had to fight each day to merely stick in the big leagues, a combination that doesn't tend to produce many wins. Only four Marlins posted a WAR of 1.5 or better in 1998.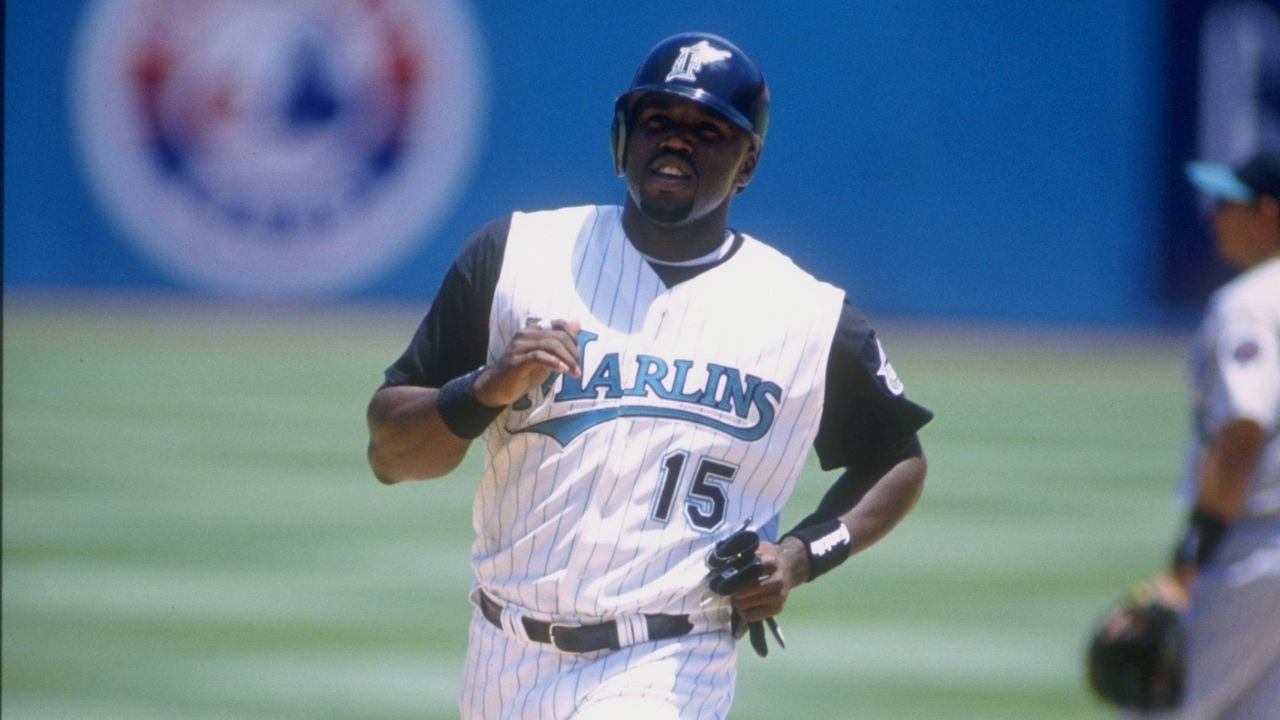 One of those few remaining standouts was Floyd, who was tapped in his fifth MLB season to succeed All-Star Moises Alou as the Marlins' everyday left fielder. At age 25, he applied the advice that several traded veteran teammates had impressed on him: Rise to the occasion when you get the chance to play. After a cold spring at the plate, Floyd settled into his new role and went on to lead the team with an .818 OPS and 22 home runs.
"How you go about taking advantage of the opportunity is going to give you whatever you have (in) your career," said Floyd, who is now an MLB Network analyst. "If you have longevity, then you were able to hold your head high and go ball. If not, you're going to have a short career." Floyd's career was long: He started in the majors for another decade and was an All-Star in 2001.
The 1993-94 Bulls weren't torn apart in a fire sale, but Jordan's retirement created the same type of window for others to step up and shine. Playing and shooting more often, Armstrong and Grant became first-time All-Stars that season. Pippen averaged career highs in points (22.0), rebounds (8.7), and steals (2.9). Tied against the New York Knicks late in Game 3 of the second round of the playoffs, head coach Phil Jackson put his faith in Kukoc to shoot for the win; he beat the buzzer with a contested 23-foot fadeaway.
Without Fedorov and Konstantinov, the 1997-98 Red Wings scored only three fewer goals (250, down from 253) than they had the previous season, thanks to consistent production from Steve Yzerman, Brendan Shanahan, and Nicklas Lidstrom, along with increased contributions from players such as Murphy and forward Doug Brown. (They also allowed one fewer goal against: 196 compared to 197.)
Slightly lower in the lineup, McCarty was already familiar with the "next-man-up mentality" needed to compensate for key absences; he'd been counted on to elevate his play after Detroit dealt Dino Ciccarelli away in 1996.
"You're doing it after you've won (a title). There's sort of this attitude that, well, 'We're champions. We've got to figure it out,'" McCarty said. "It's not going to be easy, but this is how you create new stars. Different guys get the opportunity."
Trust your coaches and grind on defense
In a recent phone interview, Cartwright, the starting center on the first set of Bulls squads to three-peat, began to muse about a characteristic that helps separate good teams from the chaff: a clear identity. Under Jackson, Cartwright said, the Bulls played defense - whether Jordan was in the lineup or not.
In the 1990-91, 1991-92, and 1992-93 regular seasons, Chicago posted top-10 defensive ratings of 105.2, 104.5, and 106.1, respectively. Without Jordan, a formidable perimeter defender, that mark actually improved (102.7) in 1993-94. By embracing a system that called for them to guard with unrelenting effort - and, specifically, to wall off the paint and force opponents to try to score from outside - the Bulls gave themselves the best possible chance to keep winning.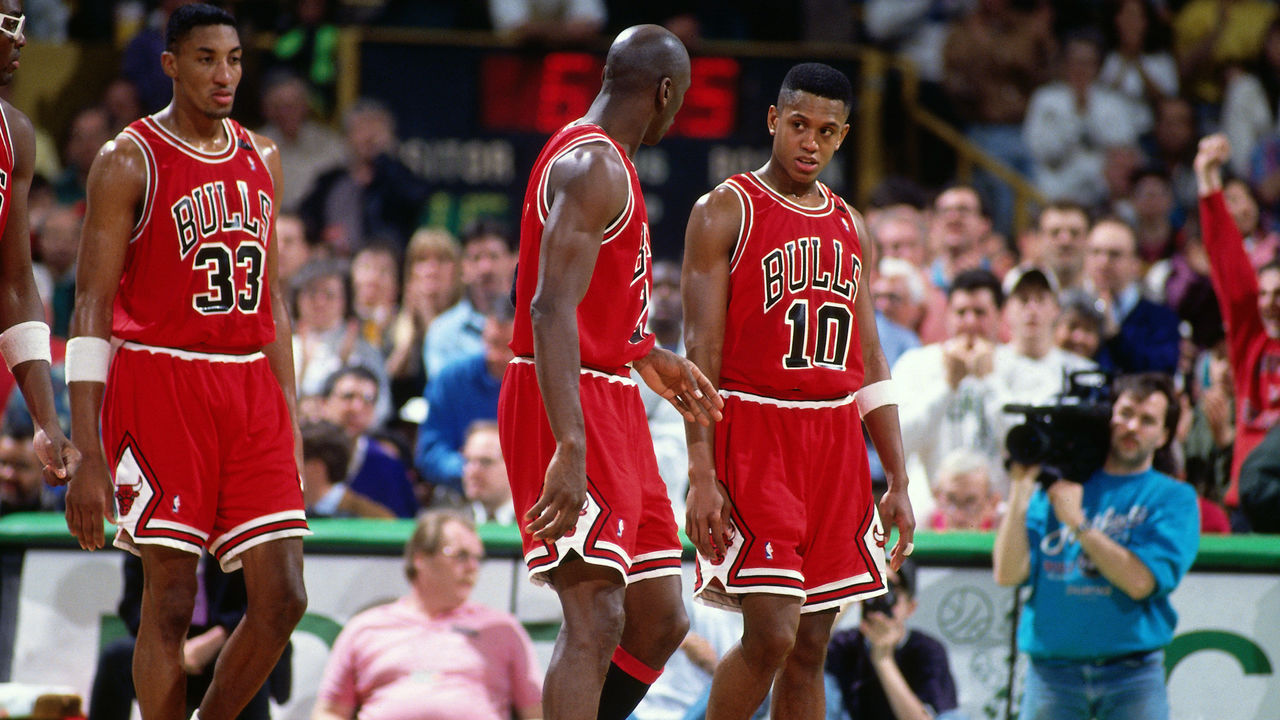 It isn't easy to convince a team to invest such energy in every single game, Armstrong said. For that, he credits Jackson and his staff, arguing that 1993-94 might have been the Hall of Famer's finest coaching performance.
"Anyone who's had an opportunity to win championships, you understand you can't shoot well all the time. You might not play well all the time," Armstrong said. "But you can defend every night."
That mindset also imbued the 1999 Broncos with hope that they could continue to win without Elway - and, from October onward, without two more tentpole offensive players. Davis and Sharpe suffered season-ending injuries in successive weeks.
Even as the offense cratered, falling from second-best in the NFL in 1998 to 18th, Denver's defense remained sturdy despite losing Mobley to an ACL injury in Week 2; it allowed only nine more points than it had the previous year. Playing the hardest schedule in the league, the Broncos lost 10 games that first season without Elway, but seven of those losses were by six points or fewer. In five, the margin of defeat was three or fewer points.
Through Denver's spate of hard luck, the standard of play head coach Mike Shanahan expected from his team didn't waver. Miller, the backup quarterback, said Shanahan and offensive coordinator Gary Kubiak demanded perfection, and they demonstrated through their leadership the level of preparation that is required to compete for championships.
"When we went through fine-tune Friday practices, if the ball hit the ground, we were all shocked," said Miller, who now coaches high school football in Oregon. "The expectation level was extremely high. That permeated from the management through the coaches to the players, and it translated to Sunday."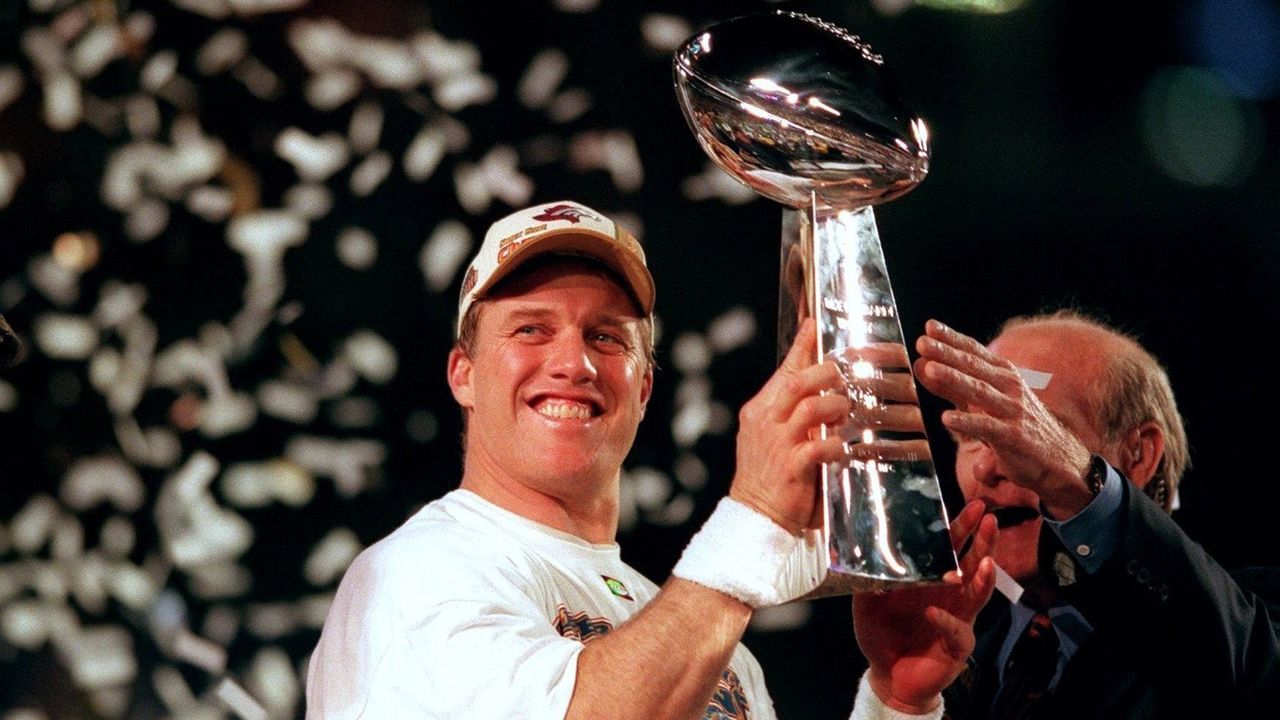 Keep everything in perspective
The multitude of outcomes these depleted champions experienced suggests that the coming Raptors season could go any which way. Maybe OG Anunoby and Norman Powell excel in expanded roles, enabling Toronto to win a playoff round or two. Maybe the Raptors stumble and trade veterans for draft picks that could augment a retool built around Siakam. Maybe Siakam makes exponential strides for a second straight year, proving he can be the fulcrum of a contending team's offense.
Even worst-case scenarios can beget silver linings - like when Floyd discovered during the Marlins' terrible 1998 season that he never wanted to play for a last-place club again. While he established himself over the course of the year as a dependable big-league hitter, he realized that mashing the ball isn't always enough to manufacture a winning atmosphere.
"If you want to be a leader, then you can't let this happen again. You've got to be an enforcer," Floyd said, summarizing his major takeaway from the season. "I took away a lot of little things that were going to kick me in the butt when I felt like I could see that type of situation happening again."
In Chicago in 1994, the Bulls had greater reason to focus on the positive. After sweeping the Cleveland Cavaliers in the first round of the playoffs, they lost a seven-game rock fight to the Knicks in Round 2, a defeat that would have constituted a severe letdown had Jordan been part of the proceedings.
Without Jordan, though, his old teammates emerged from the year disappointed but at peace. They felt they had achieved about as much as possible, knowing they would have been in line to eliminate the Knicks - and possibly advance even further - had a famously disputed foul gone uncalled at the end of Game 5.
"I enjoyed playing with that team as much as any other team I played for in the NBA, because we maximized our potential," Armstrong said. "What else can you ask (for)?"
Let's leave the last word to the '98 Red Wings, who did not have to settle for a moral victory at the end of their season. The Wings already sat near the top of the NHL's Western Conference standings when Fedorov finally returned at the end of February, his contract impasse having been resolved when the Carolina Hurricanes tendered him an offer sheet that Detroit matched.
His reintegration to the lineup went impeccably. Fresh from his long holdout, Fedorov scored 17 points in 21 regular-season games and added 20 points during the playoffs, second on the team to Yzerman. Detroit won three series in six games and swept the Washington Capitals for the Stanley Cup. Yzerman, the captain, lifted the Cup first, before placing it in the lap of Konstantinov in his wheelchair.
The Wings may not have reclaimed the Cup without Fedorov, but even before his return, McCarty said, the players knew they were going to be OK. They had already won a title, after all, and no future result could nullify that feeling.
"Guys will be like, 'Oh yeah, (losing a star teammate) sucks - but dude, look at this ring. They can't take that away from me,'" McCarty said.
"It's a big difference, the fact that you win and (then) you lose a guy. You're on a different level now. And it doesn't matter if you're on the bench or how much you played. There are Hall of Fame guys who will never get the opportunity to raise a trophy."
Nick Faris is a features writer at theScore.