Ever since the Boston Red Sox started drifting out of the playoff race in what's become a tragically disappointing season, whispers of Mookie Betts' uncertain future with the team have gained prominence.
The latest rumors surfaced Thursday, with reports that the Red Sox will listen to offseason trade offers for the 2018 MVP.
Betts, 26, has been named to four consecutive All-Star teams and taken home three Gold Gloves. Why on Earth would Boston risk fan revolt by trading him? For starters, Betts has one year of team control remaining and is expected to test free agency after next season; he already declined an extension worth $200 million and more recently said the heroes' welcome afforded the likes of Red Sox legends David Ortiz and Carl Yastrzemski "doesn't sway" him to change his tune, according to Alex Speier of the Boston Globe.
The Red Sox have also been hit by the luxury tax for years and are coming off a massive letdown with expensive pieces like Chris Sale and David Price still on the books. If J.D. Martinez opts out of his contract, Boston is suddenly no longer a lock to rebound and contend in 2020, meaning a soft rebuild around Xander Bogaerts and Rafael Devers may make the most sense.
Every team could realistically benefit from adding Betts. Even during Boston's disappointing year, he's been remarkable. Granted, he hasn't performed at the level that made him an MVP, but he's still hit .293/.391/.527 with 28 home runs in 144 games. With that in mind, here are nine teams that should target the incredible outfielder this winter.
Atlanta Braves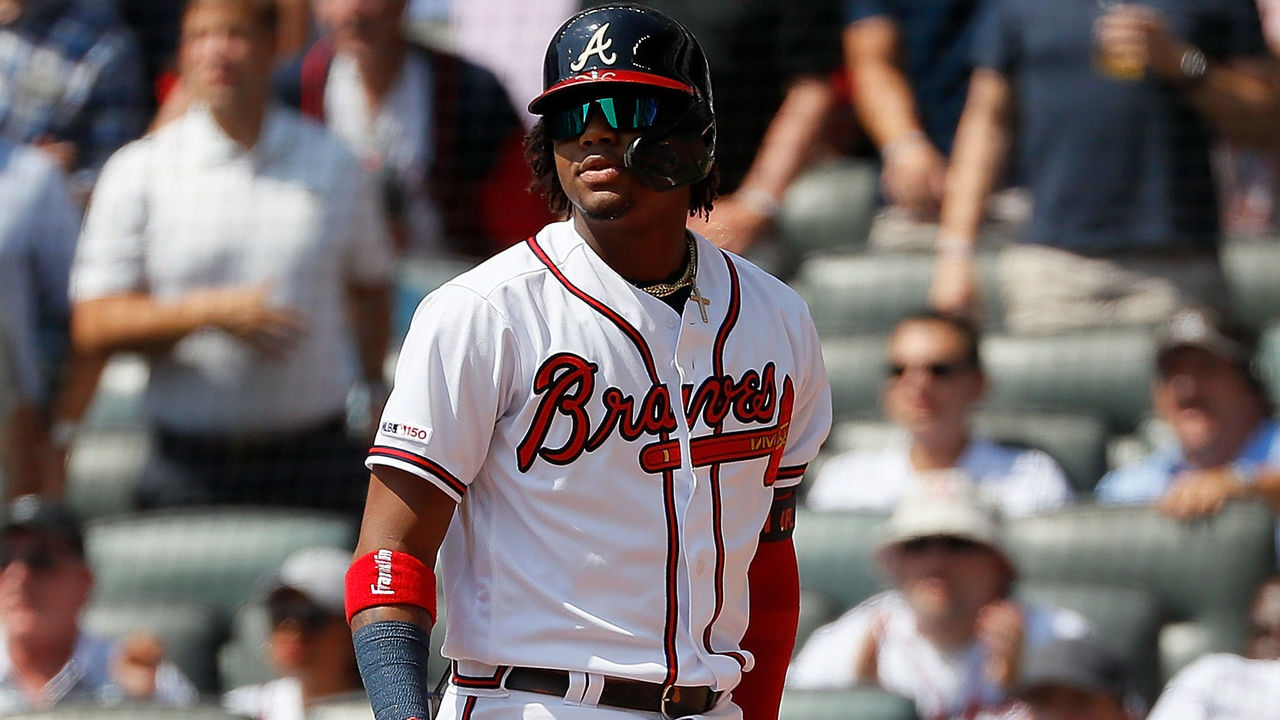 Why it could happen: No team has more surface appeal than the Braves. They're in the middle of a contention window and have prospects to burn. If that means moving Cristian Pache - who'd serve as Betts' eventual replacement in Boston - so be it. Atlanta also has several highly touted young pitchers who could be expendable with Max Fried and Mike Soroka firmly entrenched in the rotation. Additionally, Alex Anthopoulos has a track record of swinging sizable trades rather than paying big bucks in free agency (Russell Martin notwithstanding).
Trading for Betts would upgrade the Braves' right field for a World Series push, and putting him atop a lineup with Ronald Acuna Jr., Ozzie Albies, and Freddie Freeman is a tantalizing proposition. Atlanta is also relatively close to Betts' hometown of Nashville, so a re-signing could be in the cards.
Why it won't happen: If Anthopoulos doesn't want to spend big money re-signing Betts, why waste near-ready pieces like Pache? Impending free agent Josh Donaldson won't demand a contract comparable to Betts, so bringing him back may be preferable in the short term. With Dallas Keuchel also likely leaving, the rotation will need work as well.
San Diego Padres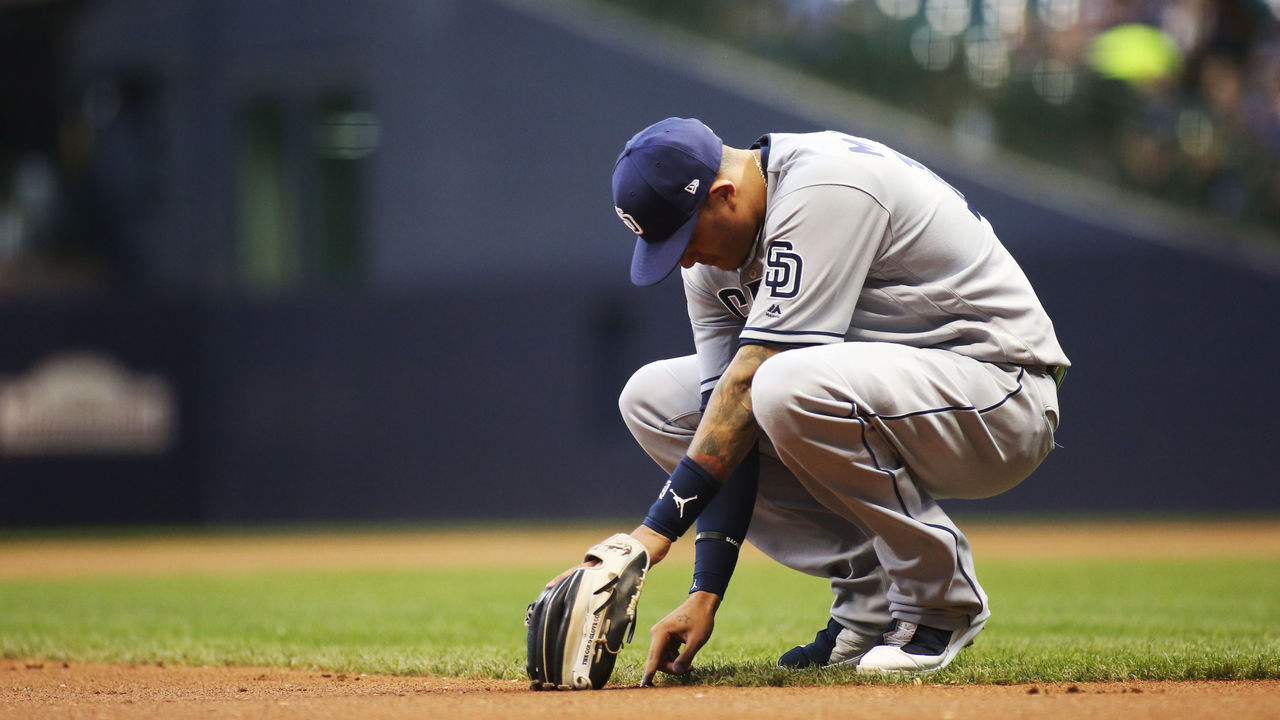 Why it could happen: The Padres have made massive free-agent splashes in back-to-back offseasons - Eric Hosmer, Manny Machado - signaling their intent to contend ASAP. With emerging superstar Fernando Tatis Jr. already on the roster, Betts would go a long way toward immediately solidifying San Diego's chances. Like the Braves, the Padres have a deep farm system with incredible young pitching. Even if the Red Sox can't pry MacKenzie Gore from their clutches, others are waiting in the wings.
Why it won't happen: Next season's $53-million combined price tag for Machado and Hosmer is a significant expense. The Padres' manageable payroll (ranked 23rd in 2019, according to Spotrac) will also balloon if they invest in long-term extensions for Tatis and right-hander Chris Paddack within the next few years. With a Betts extension unlikely to fit the financial puzzle for 2021 and beyond, San Diego may be limited in its trade offers.
Texas Rangers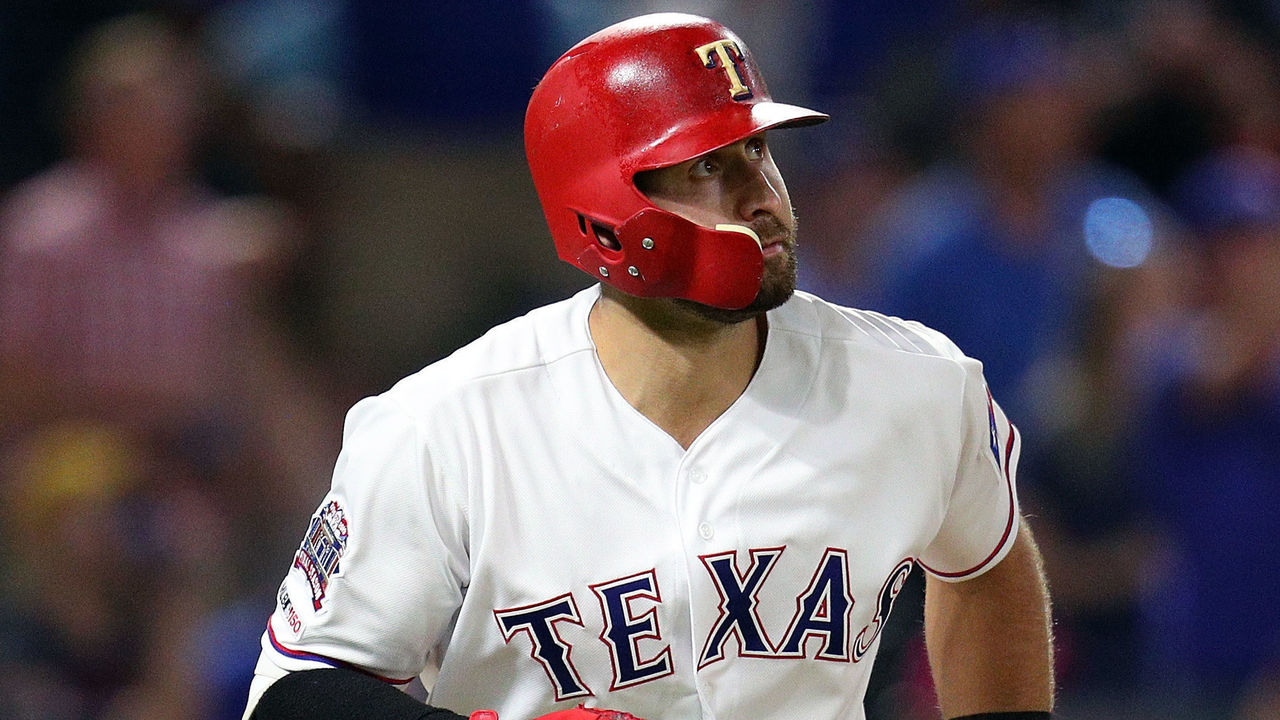 Why it could happen: What better way to christen a new stadium than by introducing a former MVP to the roster? If the Rangers want to surge back into contention, they need to get bold - even if only for one season. With plenty of payroll flexibility, the Rangers could theoretically pull off a stunning gambit by trading for Betts and signing free-agent third baseman Anthony Rendon. Don't forget the 2019 Rangers were 10 games over .500 in late June. Adding that much talent would go a long way.
Why it won't happen: As good as Lance Lynn and Mike Minor have been, the Rangers desperately need pitching. The other big hitch is the farm system, which Baseball America ranked 27th in MLB in August.
Chicago White Sox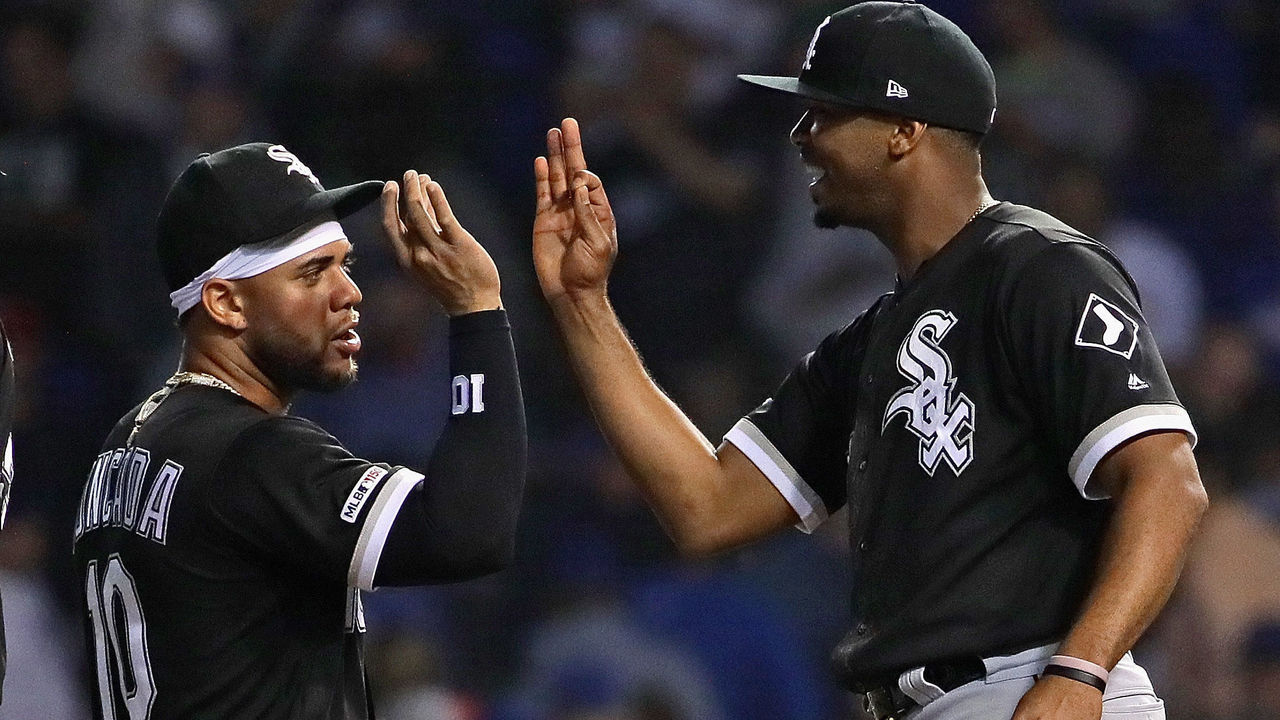 Why it could happen: Rebuilds end. The Astros wallowed in ineptitude for years before becoming today's juggernaut. In the midst of their seventh straight losing season, it's time for the South Siders to make the jump, and Betts would do the trick. Luis Robert will soon graduate to the majors, and an outfield trio of him, Betts, and Eloy Jimenez would be deadly alongside infielders Yoan Moncada and Tim Anderson. If Chicago re-signs Jose Abreu, all the better. Unlike many teams on this list, the White Sox also have a solid pitching core in Lucas Giolito, Reynaldo Lopez, Dylan Cease, and a returning Michael Kopech.
Why it won't happen: There's too much risk. If the White Sox sell the farm they've spent so much time building and Betts doesn't stay, it will spell disaster. They'd be wiser to wait and see if they can sign him after 2020 rather than make a desperate play to expedite the process.
Cincinnati Reds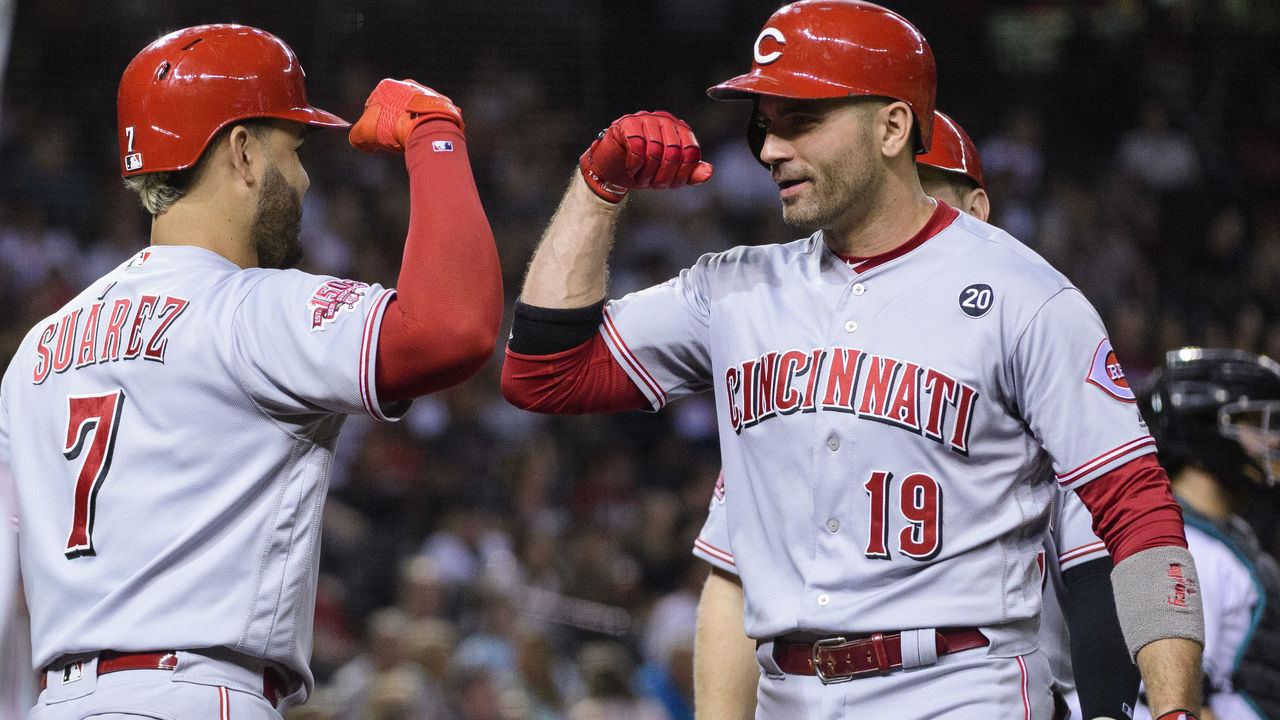 Why it could happen: The Reds haven't made the postseason since 2013, though not for lack of trying lately. They got creative last offseason, swinging a deal with the Dodgers for Yasiel Puig and Alex Wood before flipping Puig for Trevor Bauer at the deadline. If a newly acquired Betts didn't push them over the top, they could still move him to a contender in July. Or he could be the missing piece next to Joey Votto, Eugenio Suarez, and Nick Senzel.
Why it won't happen: Betts re-signing in Cincinnati is a long shot, and the Reds' farm system isn't much better than the Rangers' at the moment.
Oakland Athletics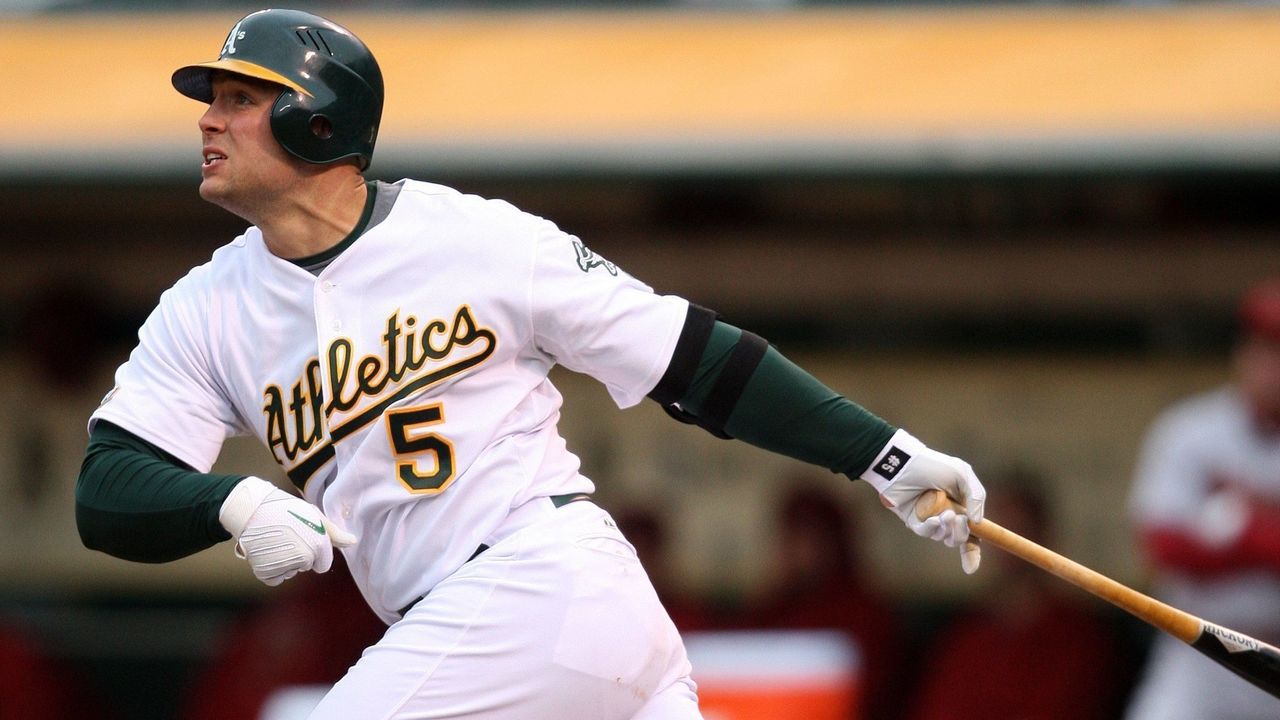 Why it could happen: Remember Matt Holliday? The slugging outfielder played 93 games with Oakland in 2009 after the A's acquired him from Colorado for Carlos Gonzalez and a couple of other pieces. It didn't work out, and Oakland flipped him to St. Louis in July. Acquiring a superstar's expiring contract was a risk worth taking, one Billy Beane could be tempted into pursuing again.
Why it won't happen: The A's probably aren't trading Jesus Luzardo or A.J. Puk. And after managing to stay competitive over consecutive seasons with the likes of Edwin Jackson, Trevor Cahill, Brett Anderson, Mike Fiers, Homer Bailey, and others, they're finally close to having a sustainable, homegrown rotation. Betts may be a luxury they can do without.
Los Angeles Angels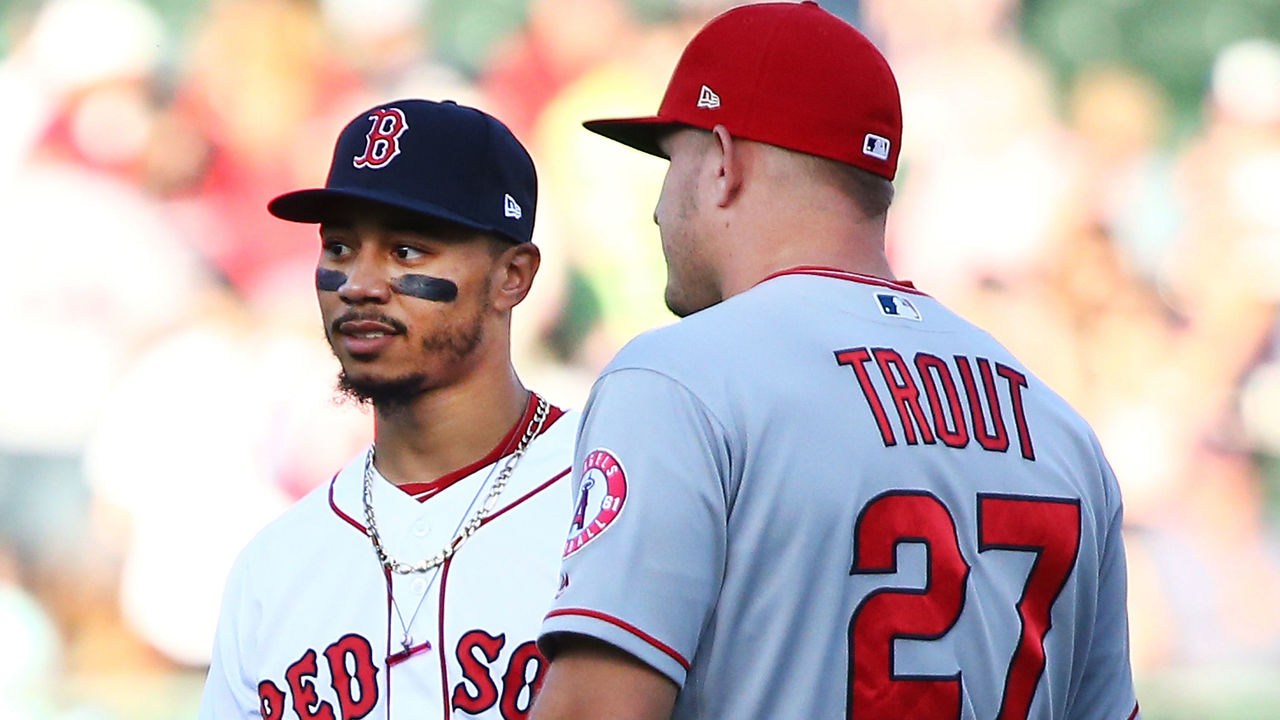 Why it could happen: The Angels' inability to build a winner around Mike Trout is embarrassing. Something has to give, so doubling up on AL MVP winners would make Anaheim an offseason winner. Trout-Betts-Shohei Ohtani is a heck of an offensive trio.
Why it won't happen: The Angels have never shied away from spending, yet no team has a greater need for improved starting pitching. They took a flier on Matt Harvey this year, and that failed spectacularly. Ohtani, Griffin Canning, Andrew Heaney, Jaime Barria, Patrick Sandoval are fine rotational pieces, but there's very little certainty there. Targeting someone like Gerrit Cole seems the more likely course of action.
Los Angeles Dodgers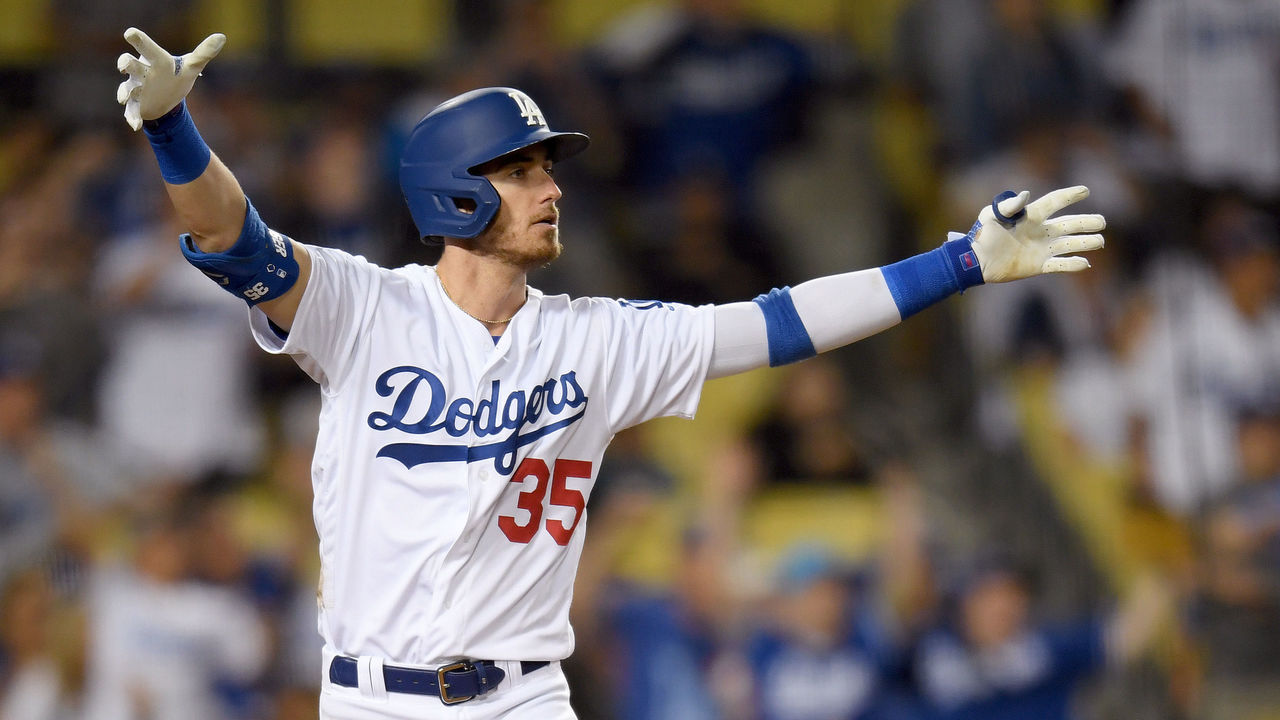 Why it could happen: Imagine a lineup featuring Betts, Cody Bellinger, Corey Seager, and Gavin Lux. If the Dodgers come up short again - they've clinched the NL West for a seventh consecutive year - desperation may kick in. The Dodgers are one of baseball's richest franchises and have a ton of prospect capital for a deal with Boston.
Why it won't happen: Los Angeles has been reluctant to trade any of its top prospects in recent years. Lux and catcher Will Smith were coveted at the trade deadline, yet the Dodgers stood pat.
St. Louis Cardinals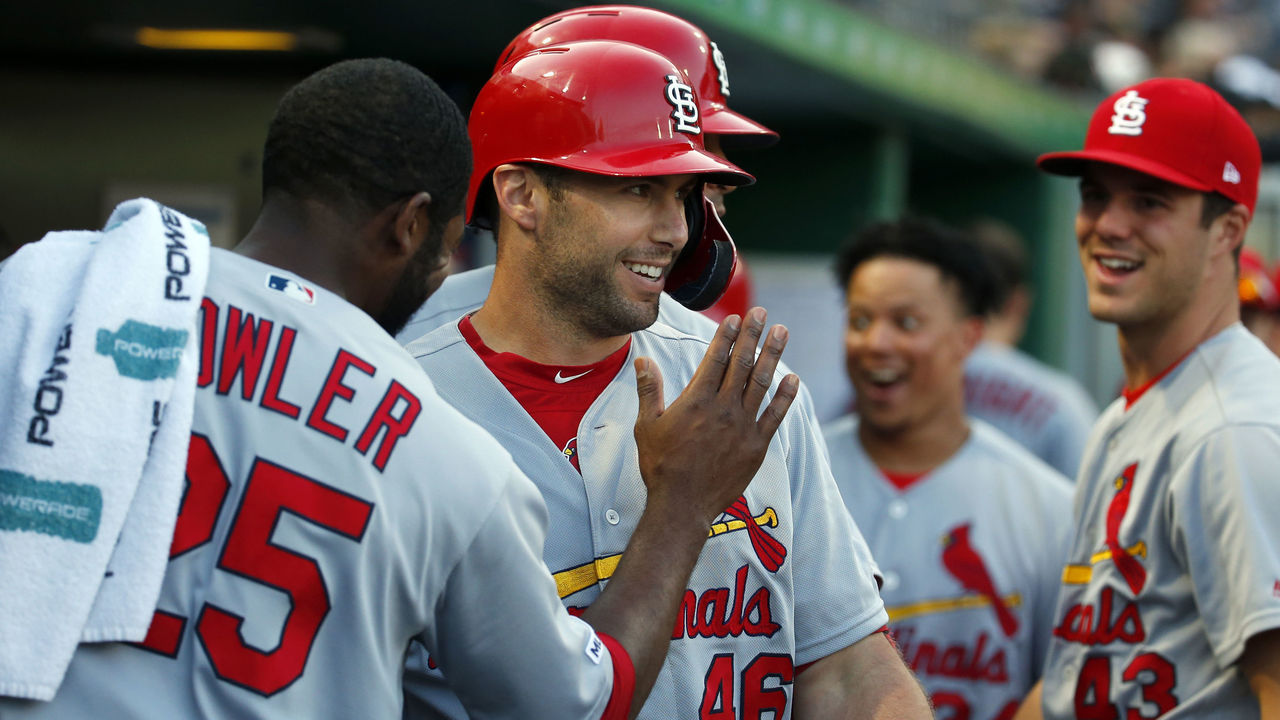 Why it could happen: Paul Goldschmidt's extension indicates the Cardinals are squarely locked into their contention window. If they come up short in the postseason, they'll need to figure out their next step quickly. Betts would be an upgrade even with a clogged outfield, and Marcell Ozuna will be a free agent after this season.
Why it won't happen: Gambling on one year of Betts might remind John Mozeliak of how Jason Heyward jumped ship to the Cubs after his lone season in St. Louis. Yes, Betts is a significantly superior player, but that means a larger price tag. The Cardinals may be reluctant to move burgeoning outfield prospect Dylan Carlson for a rental, even one as incredible as Betts.