Moves and acquisitions take all forms. Some are of a splashy nature, like Bryce Harper signing his bajillion-dollar contract or the Houston Astros landing Zack Greinke at the last possible moment.
Other, smaller deals can wind up being integral to a team's success in both the present and future despite seeming insignificant in the moment.
Here, we rank the 10 best under-the-radar moves from 2019, so anything prior to Jan. 1 is off-limits. We're not including contract signings but will instead focus on trades, waiver claims, and the odd purchase.
10. Orioles claim Hanser Alberto ... again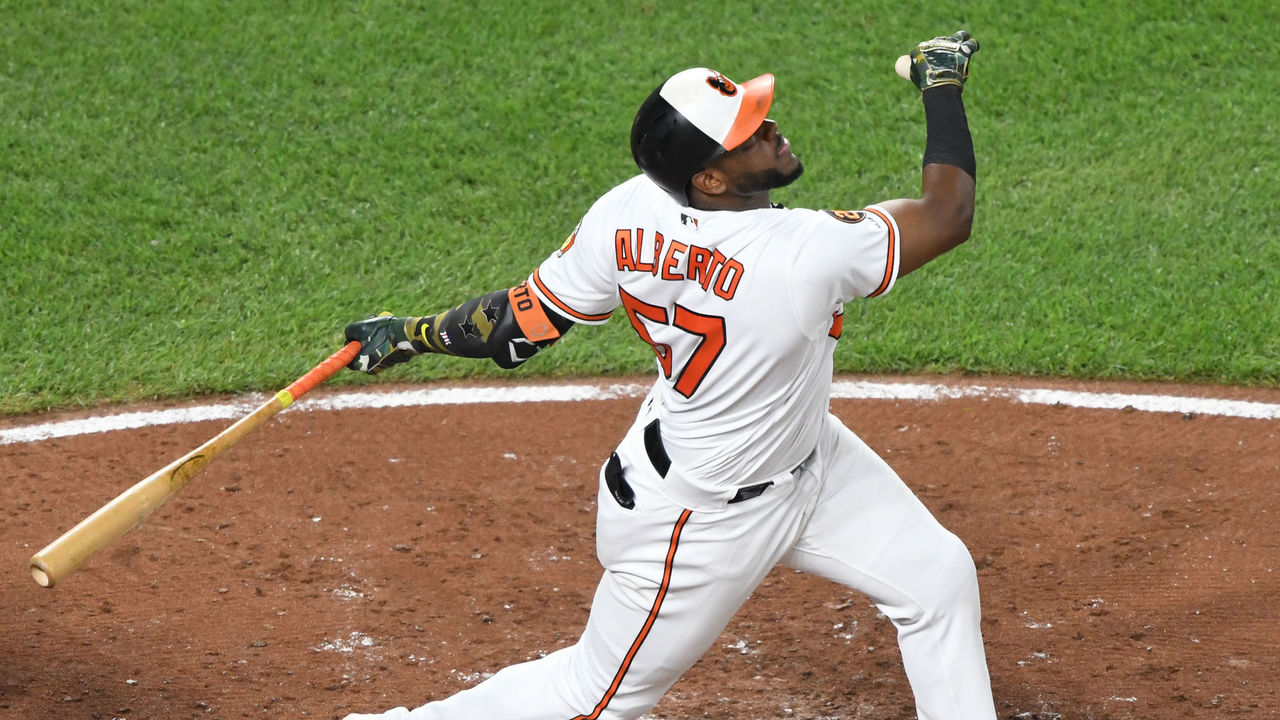 The 26-year-old infielder is making several teams look really bad after a whirlwind offseason. Alberto was claimed off waivers four times by three clubs, including the Baltimore Orioles, twice. He's responded this campaign by pulverizing lefties with a jaw-dropping .402/.419/.545 slash line in 209 at-bats. Overall, he's hitting .314 over 131 contests in what has been a bright spot during another woeful year for the O's.
9. Blue Jays claim Wilmer Font off waivers from Mets
Font had reached journeyman status by the time he got to Toronto, as the Blue Jays became the sixth major-league team he's suited up for. The 29-year-old has always possessed electric stuff but has struggled to harness his control. As an opener/reliever for the Blue Jays, Font has emerged as his best self. In 32 innings, he's notched a 2.81 ERA and 12.38 K/9 rate with only seven walks. He's under team control through 2023, so Toronto may have found a bullpen anchor on the sly.
8. D-Backs acquire Zac Gallen from Marlins
The Diamondbacks moving Zack Greinke to the Astros stole most of the headlines at July's trade deadline, but another one of Arizona's deals has paid immediate dividends. The acquisition of Gallen in exchange for top prospect Jazz Chisholm has provided the D-Backs with what looks to be a solid, cost-effective rotation piece for years to come. The 24-year-old rookie boasts a 2.89 ERA and 1.26 WHIP across eight starts for the club. It was a steep price for Arizona to pay, but the early returns are certainly promising.
7. Braves purchase Matt Joyce from Giants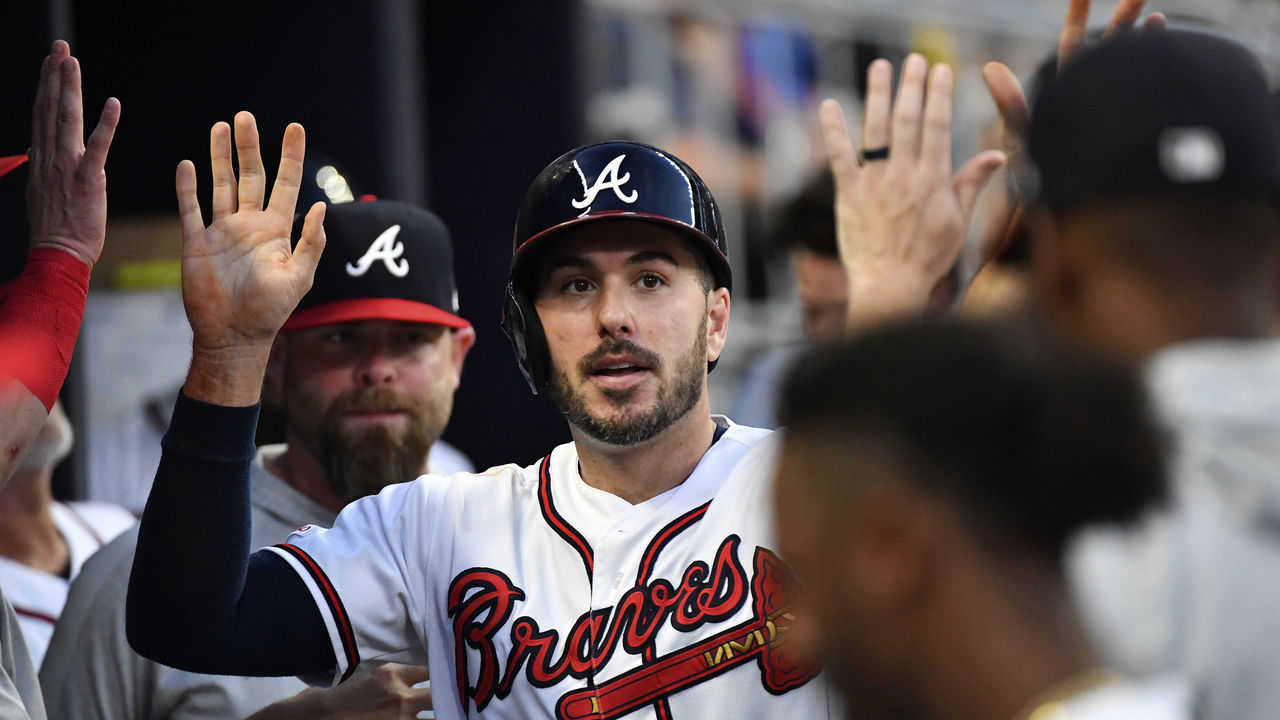 Joyce signed with the Indians before being unceremoniously released in March. He then inked a deal with the Giants before his contract was purchased by the Braves. Both Cleveland and San Francisco have been desperate for outfield consistency this season, but their loss has been the Braves' gain. Joyce is slashing .295/.408/.464 in 120 games. Though the power is nowhere to be found, he's been a productive fill-in while Nick Markakis and Ender Inciarte have spent time on the injured list.
6. Phillies acquire Corey Dickerson from Pirates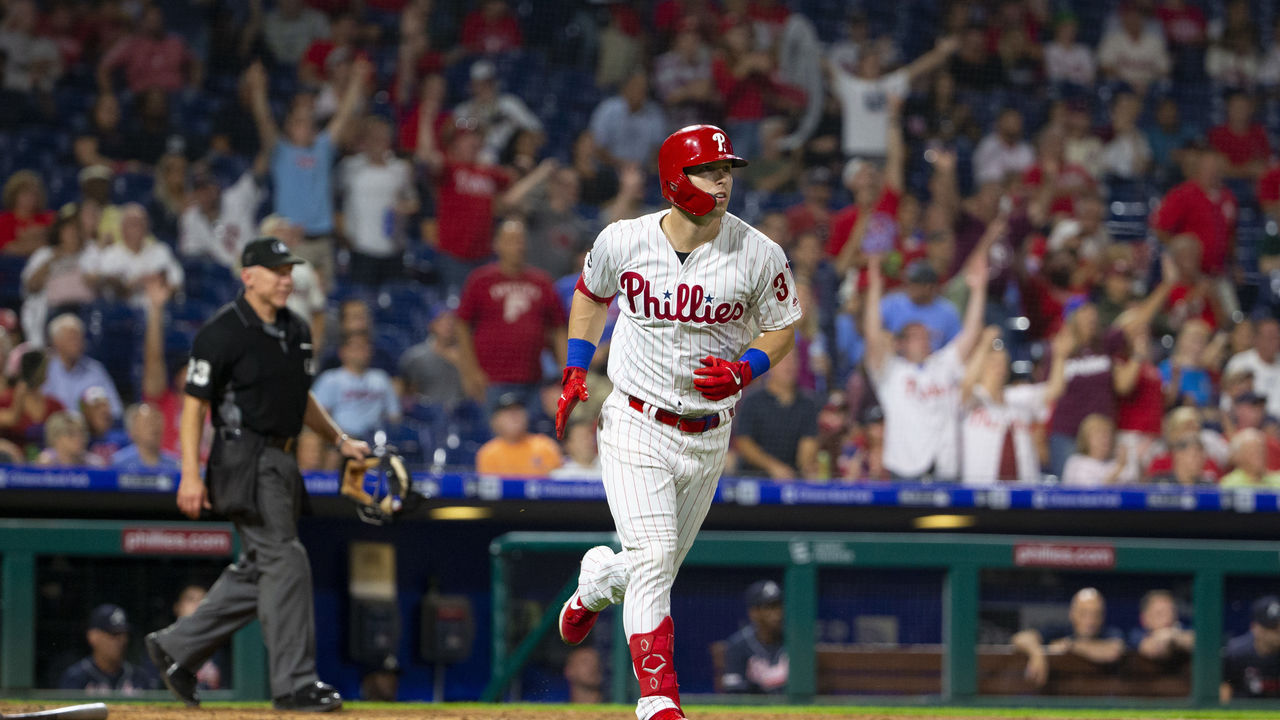 Philadelphia landed Dickerson for international bonus money and a player to be named later on trade deadline day, and he provided his new team with a big boost. Dickerson put up an .886 OPS with eight homers and 20 extra-base hits over 34 games in a Phillies uniform while solidifying left field - a position that had turned into a bit of a revolving door for the team. A foot injury ended Dickerson's season prematurely and damaged Philadelphia's playoff hopes, but the club has to be pleased with what he offered at a minimal cost.
5. Rays grab Nick Anderson, Trevor Richards from Marlins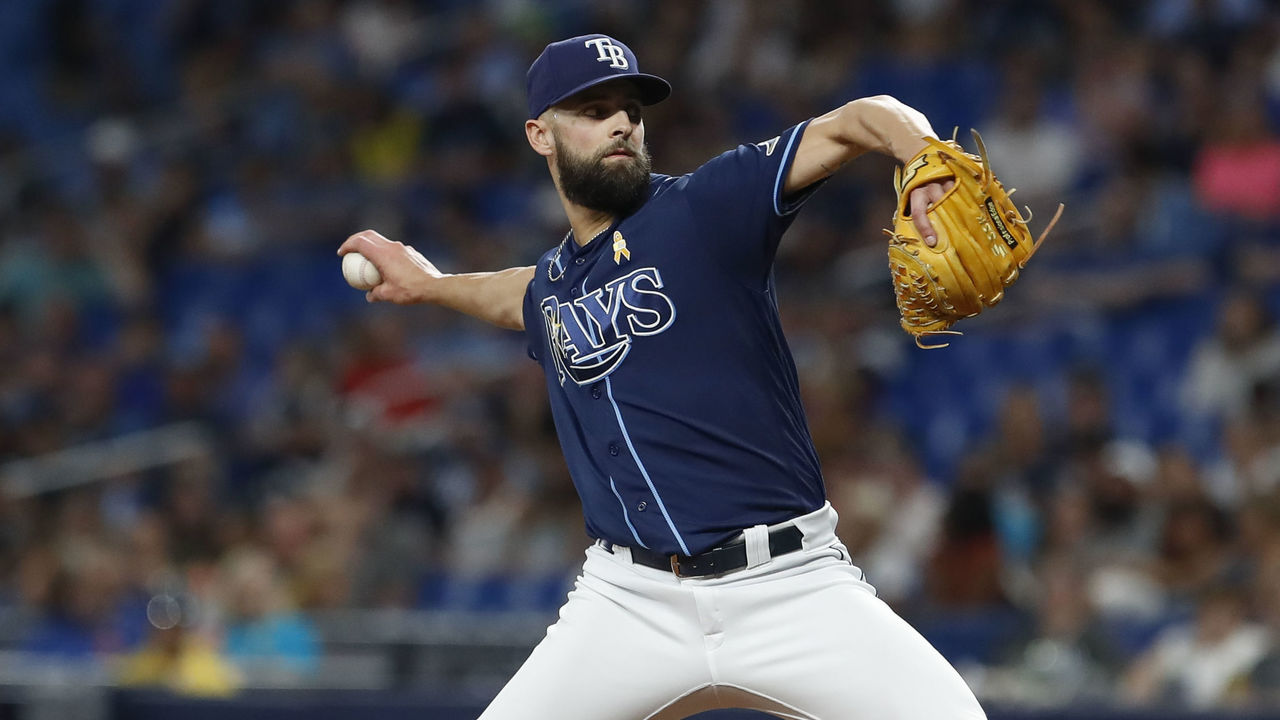 Rays general manager Erik Neander solidified the club's pitching staff by acquiring Anderson and Richards from the Miami Marlins at the deadline. The former owns a 1.50 ERA over 19 appearances, while the latter has only allowed five earned runs in 21 1/3 innings. Meanwhile, reliever Ryne Stanek (6.89 ERA) has not been good since heading to Miami in the four-player deal, so the Marlins will be hoping that outfield prospect Jesus Sanchez pans out. The 21-year-old is the club's third-best prospect and ranks No. 39 in all of baseball, according to MLB Pipeline.
4. Giants land Mike Yastrzemski from Orioles
The Giants have made a bundle of moves this year, but none has proven more important than the acquisition of Mike Yastrzemski in March. San Francisco picked up the grandson of former Red Sox great Carl Yastrzemski from the Orioles for 27-year-old minor-league pitcher Tyler Herb. Mike has become one of San Fran's most productive hitters, slashing .265/.326/.513 with 20 home runs and 53 RBIs since making his big-league debut in May.
3. Mets acquire J.D. Davis from Astros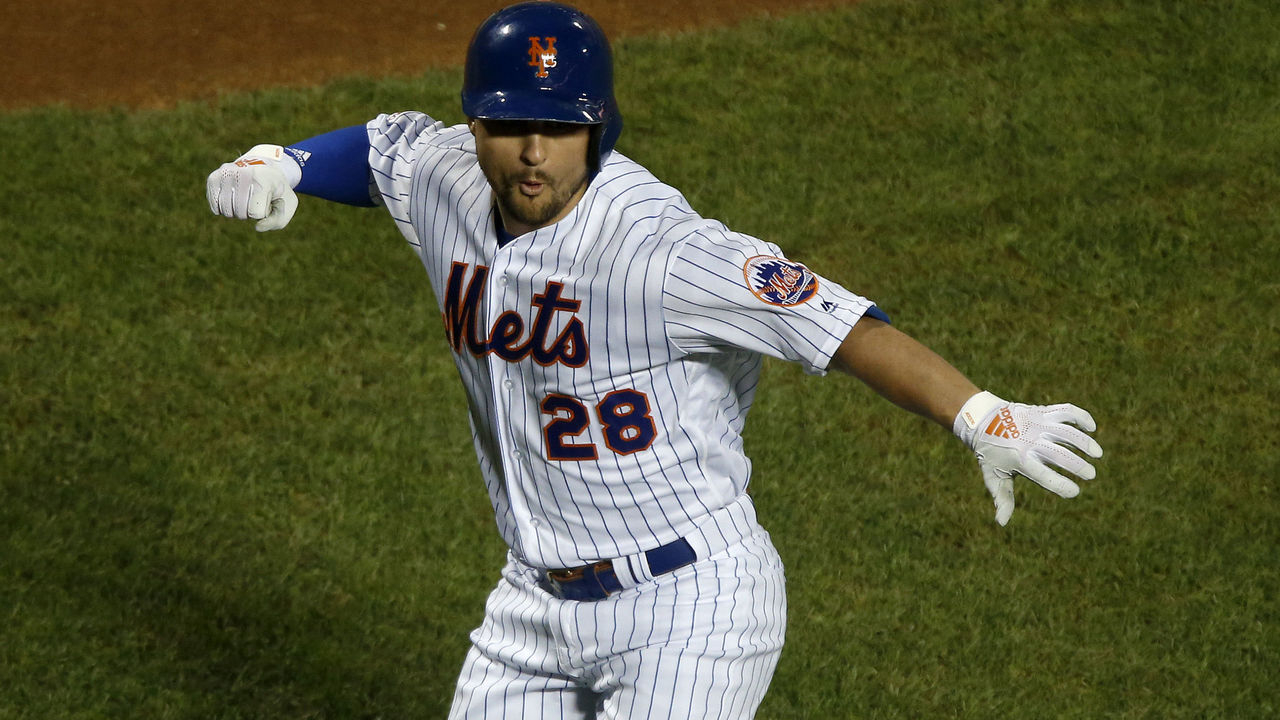 If you missed the Mets trading three prospects to Houston for Davis in early January, you probably weren't alone. However, this move has paid off handsomely for New York. Davis has broken out to become a productive fan favorite, slugging 19 homers with a .304/.367/.509 slash line over 422 plate appearances. He's also been a versatile defensive piece for manager Mickey Callaway, splitting time between left field and third base. Davis has established himself as a key piece of the Mets' future, and you'd have to think the Astros, despite all of their offensive firepower, are kicking themselves just a bit over this one.
2. Rays get Travis d'Arnaud from Dodgers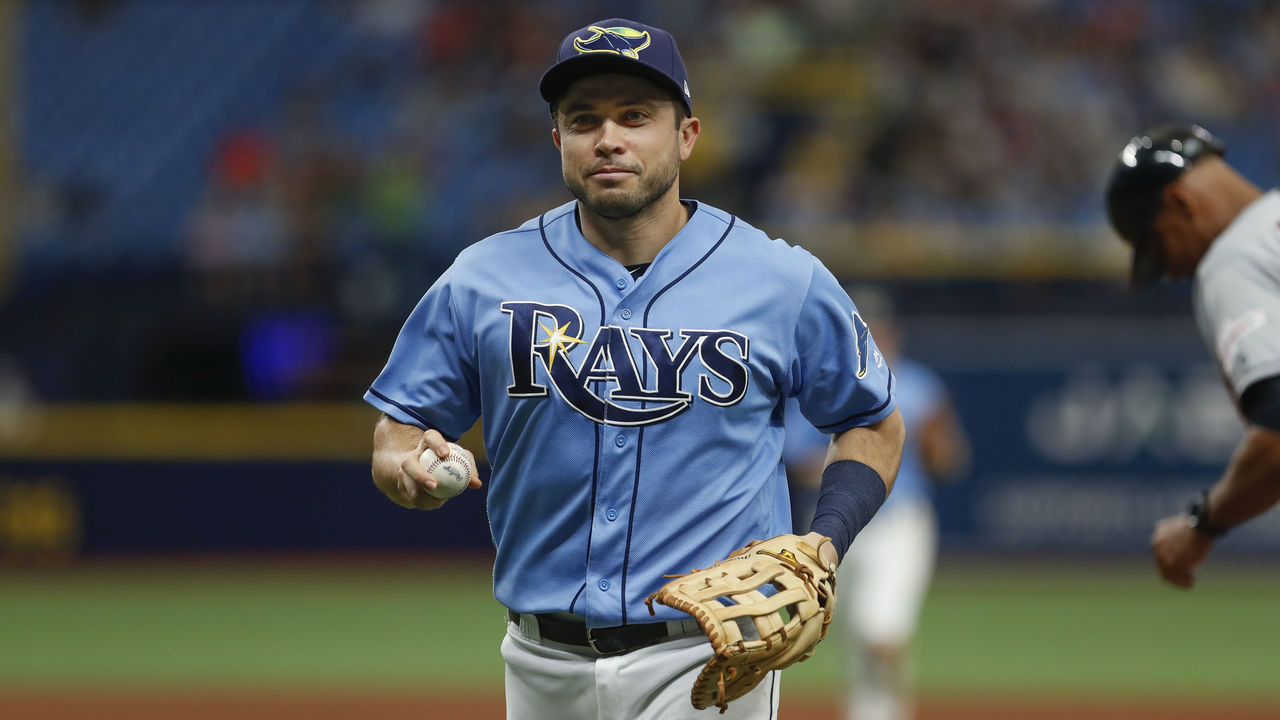 You'd be forgiven for not catching Travis d'Arnaud's brief sojourn to the Los Angeles Dodgers after his release from the Mets, but two other teams' trash is the Rays' treasure. Following a trade for cash considerations, d'Arnaud has slashed .265/.330/.473 with 16 homers over 85 games with Tampa Bay. He's accrued 2.1 WAR, according to FanGraphs, which is more than he'd totaled in any full season since 2015.
1. Yankees steal Mike Tauchman from Rockies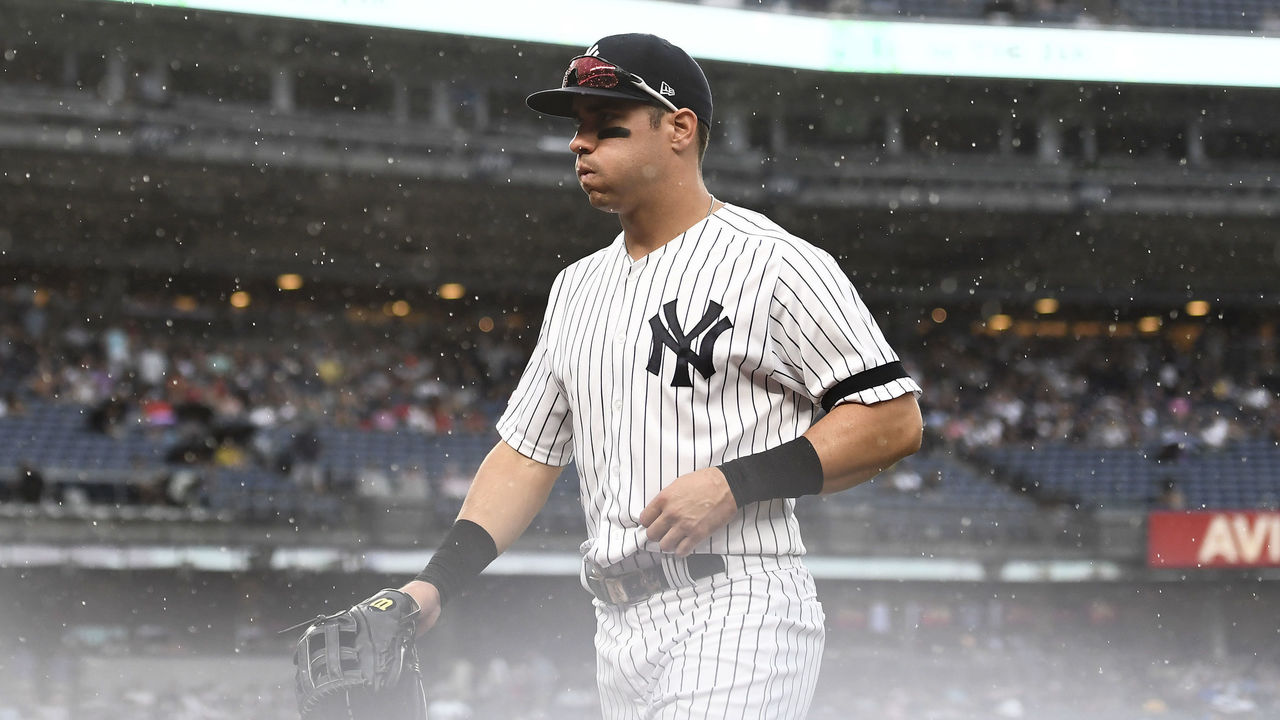 Tauchman had two chances to make an impression with the Colorado Rockies before the club shipped him to the Yankees to make room for Mark Reynolds. New York parted with minor-league lefty Phillip Diehl, who's allowed six runs in two major-league innings this year, while Tauchman has gone on to become the face of New York's "next man up" mentality. The outfielder has been the sixth-best position player on the club, per FanGraphs' WAR, slashing .277/.361/.504 with 13 homers and six steals.