Most of the United States believes the 2019 World Series winner will be either the New York Yankees or Los Angeles Dodgers, according to a new Twitter map.
Using geotagged Twitter data that tracked mentions during the past month, SportsInsider.com found that the Yankees and Dodgers are the most popular picks at the midpoint of the season.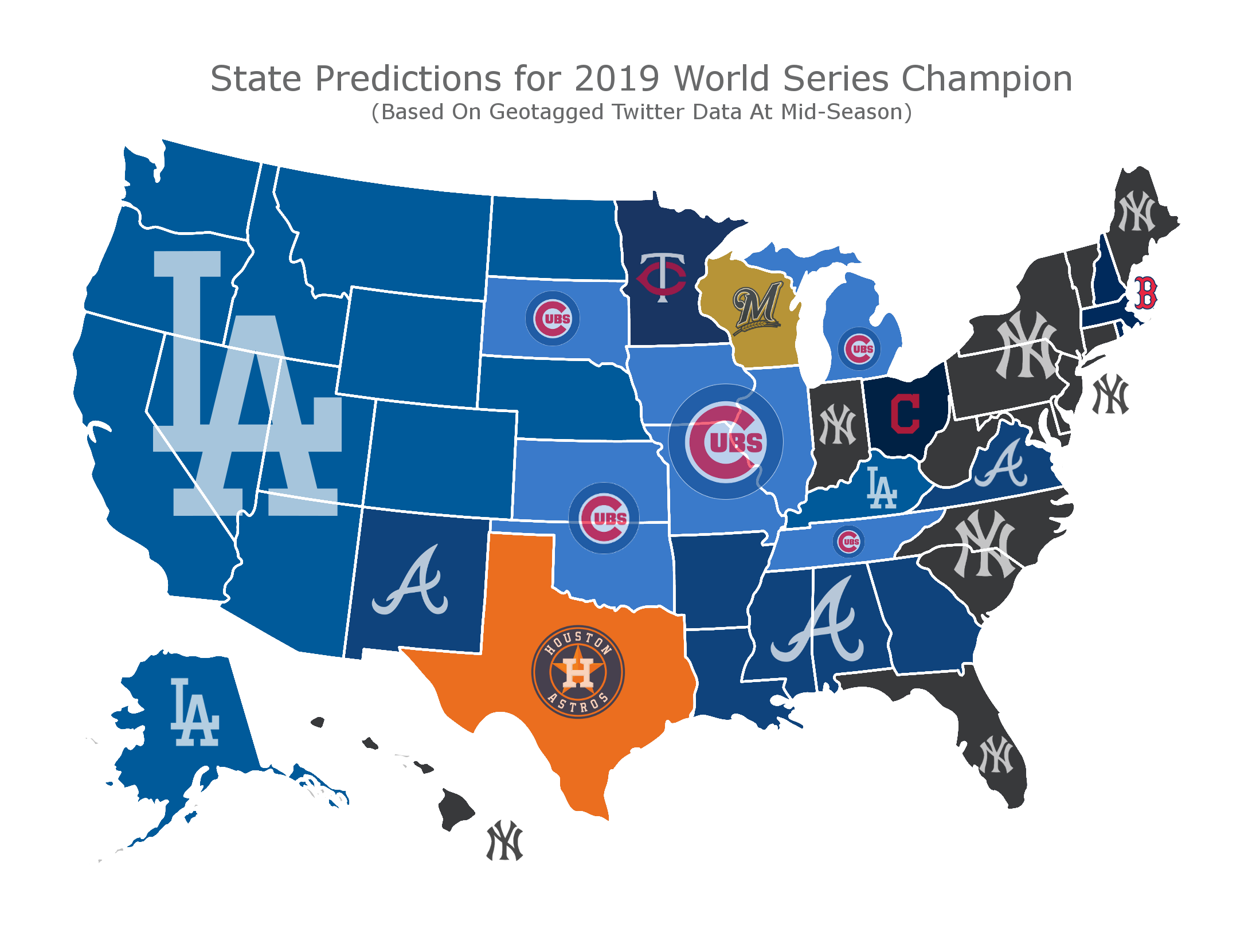 Both teams are favored to win the World Series in 14 states, followed by the Chicago Cubs (eight states), Atlanta Braves (seven states), and Boston Red Sox (three states). The Minnesota Twins, Milwaukee Brewers, Houston Astros, and Cleveland Indians each picked up one state.