In strict baseball terms, few pitchers have thrown a dominant shutout of lesser consequence than the two-hit gem Stan Williams twirled for the Los Angeles Dodgers on June 1, 1958.
Six weeks into their first season since relocating from Brooklyn, the Dodgers had fallen nine games below .500 and looked fated to finish near the bottom of the National League - in the company of the comparatively weak Chicago Cubs, their opponent that Sunday afternoon at Wrigley Field.
The Dodgers sent Williams, a Triple-A call-up who'd never started an MLB game, to the mound in a series finale that fewer than 4,000 spectators deemed worthy of attending. Surprisingly, the rookie sparkled in a 1-0 victory, allowing no Cub to advance past first base.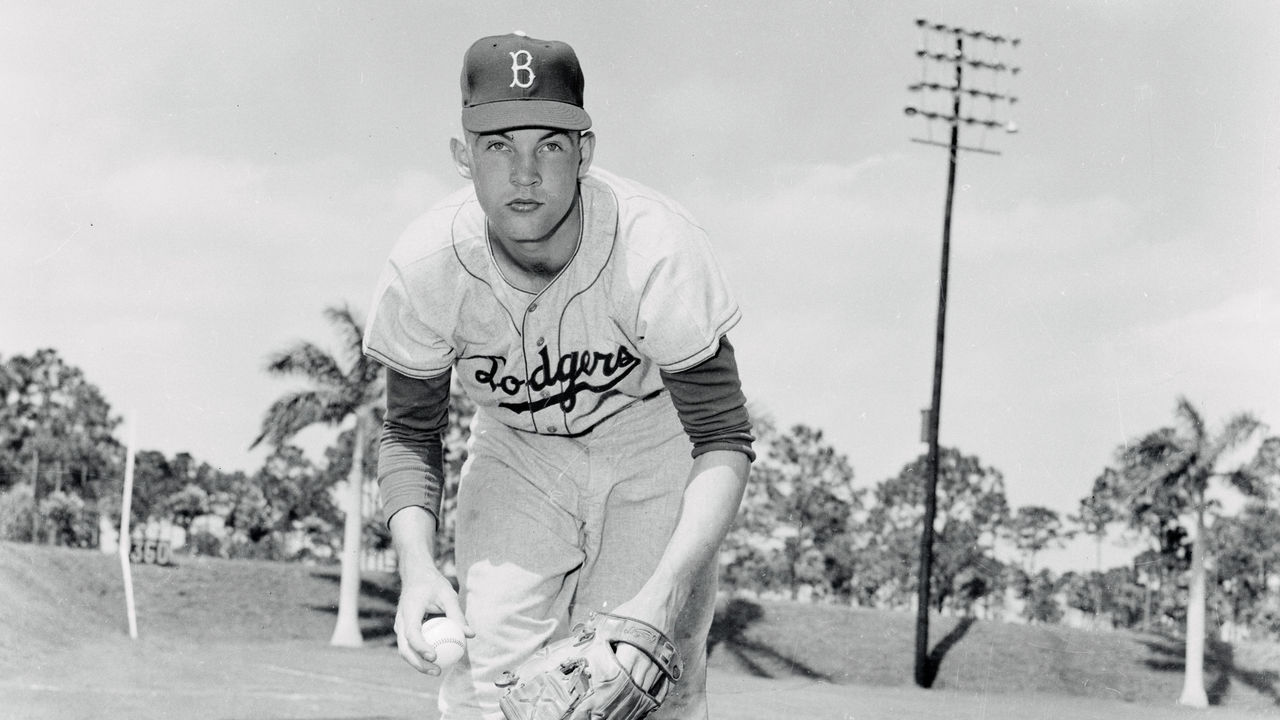 Good thing he did. A parallel train of thought scoffs at the notion that Williams' performance didn't matter - and instead suggests that it ranks among the most important in club history. Team officials had invited fans to greet Williams and his teammates by the runway at Los Angeles International Airport that night, two days ahead of a bitterly contested public vote on the Dodgers' plan to construct a grand new stadium.
"It was almost 50-50, and it turned out to almost be 50-50. The people of Los Angeles needed some sort of positive reinforcement in the last game before the referendum actually took place," said American urban historian Jerald Podair.
"(Williams) could have just as easily, of course, in Wrigley Field - a small field - been knocked out in the third inning of a Dodgers loss. But he was on that day. He won, and history took a different turn."
Williams' mastery over the Cubs during those nine innings is preserved in Podair's book "City of Dreams: Dodger Stadium and the Birth of Modern Los Angeles." It's a thorough account, newly out in paperback, of team owner Walter O'Malley's crusade to build a ballpark on public land in Chavez Ravine, an L.A. neighborhood with deep Mexican-American roots - and of the fierce debate that subsequently gripped the franchise's adopted city.
O'Malley's narrow victory in the June 1958 referendum was a crucial step toward the consummation of his vision. Dodger Stadium opened four years later in Chavez Ravine, a few miles north of the city's dormant downtown.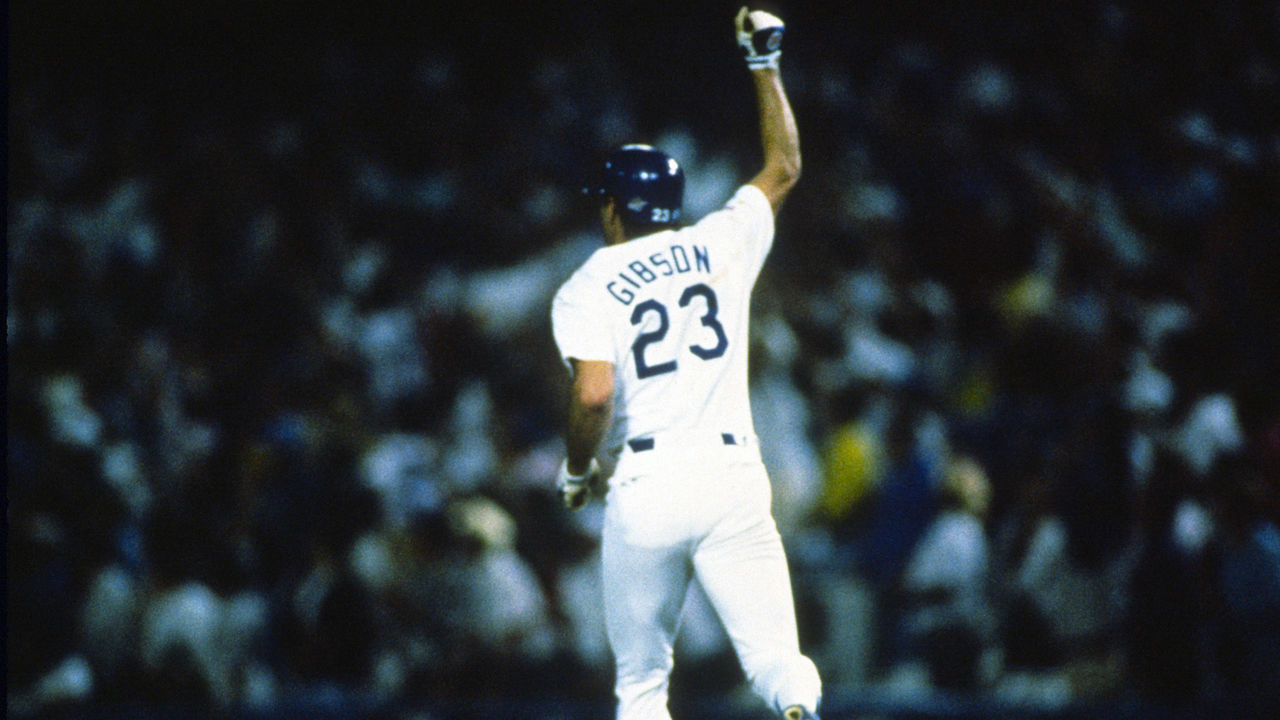 This season's Dodgers are no cellar-dwellers. As the MLB schedule resumes after the All-Star break, they're a league-leading juggernaut with a legitimate hope of winning their first World Series title since 1988.
It's an opportune time to reflect on the genesis of the iconic edifice in which the Dodgers play - a stadium, Podair argues, that transformed L.A. like no single other institution has.
Opposition to Dodger Stadium in the late 1950s transcended race, class, and politics, Podair writes. He describes the conflict as "the revolt of the margins - geographic, social, economic - against perceived centers of power." Latino homeowners didn't want to be displaced from Chavez Ravine. Middle-class white Angelenos who resided along the city's edges didn't want their tax dollars diverted downtown. Liberal and conservative city councilors alike maintained that O'Malley's stadium, a private entity, shouldn't receive any public assistance.
Meanwhile, the plan's proponents asserted that Dodger Stadium would create jobs and net the city untold sums in property taxes. They also believed that swapping city-owned land to O'Malley so that he could build his stadium in Chavez Ravine would revitalize L.A.'s downtown, which Podair called a "work-and-flee zone" populated by scores of office buildings but devoid of entertainment attractions.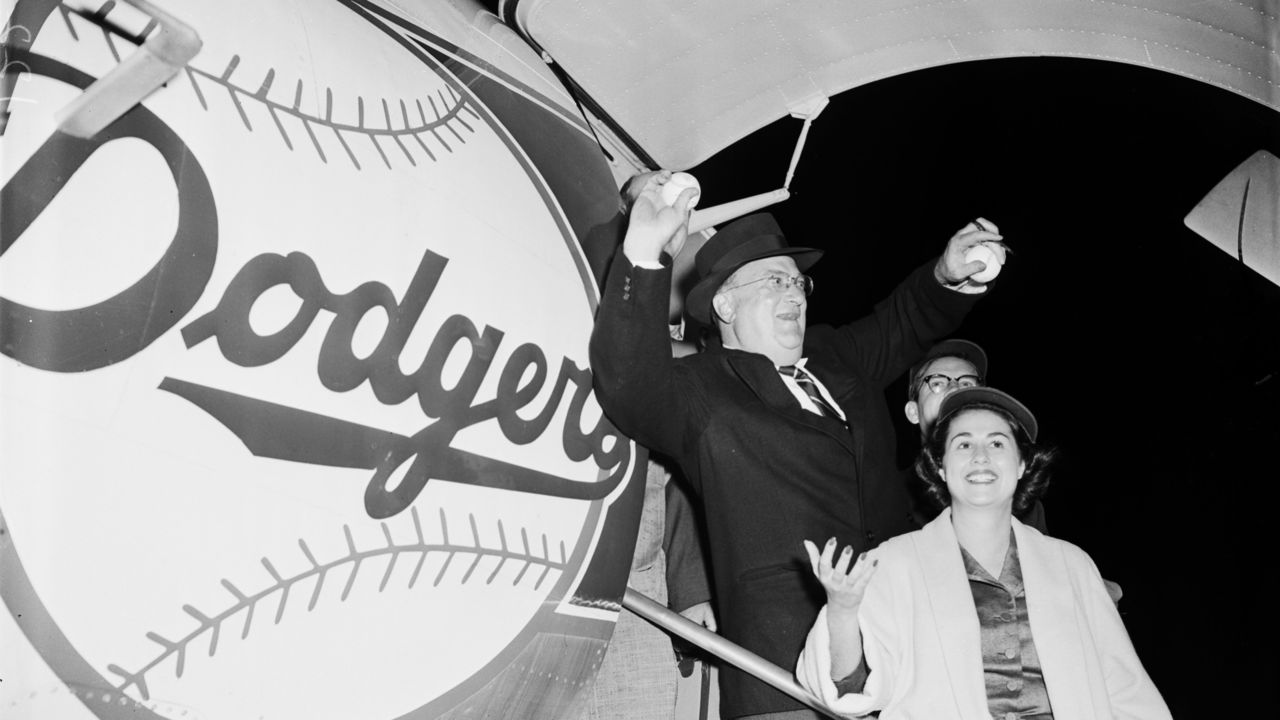 Ultimately, O'Malley's gambit survived the referendum and a string of court challenges, as well as a wave of public discontent in response to a controversial decision by the city. In May 1959, sheriff's deputies forcibly evicted a Latino family from Chavez Ravine. The family's home was then bulldozed. John Holland, a prominent Republican councilor who opposed the stadium, said at the time that the scene was sadistic and needlessly cruel.
From Opening Day in 1962, when O'Malley's club debuted in its new park in front of 52,564 fans, Dodger Stadium shaped L.A.'s metamorphosis into a modern, global city. Validating the conviction of the owner's allies, a cultural, happening downtown - replete with high-rise apartments, art museums, and additional sport and entertainment complexes - soon began to sprout.
In the course of writing his book, Podair says he found that Latino people in L.A. still resent the forced removal of families from Chavez Ravine. Yet he also thinks that community represents the Dodgers' most loyal segment of fans, informing his belief that Dodger Stadium has always served as a unifying force - bringing together people of different races, classes, and genders in one venue, unlike other ballparks of the 1960s and like few other Angeleno institutions then and now.
"Los Angelenos could disagree about virtually everything, and they did," Podair said. "Except they did agree on one thing: They loved the Dodgers, and they loved Dodger Stadium."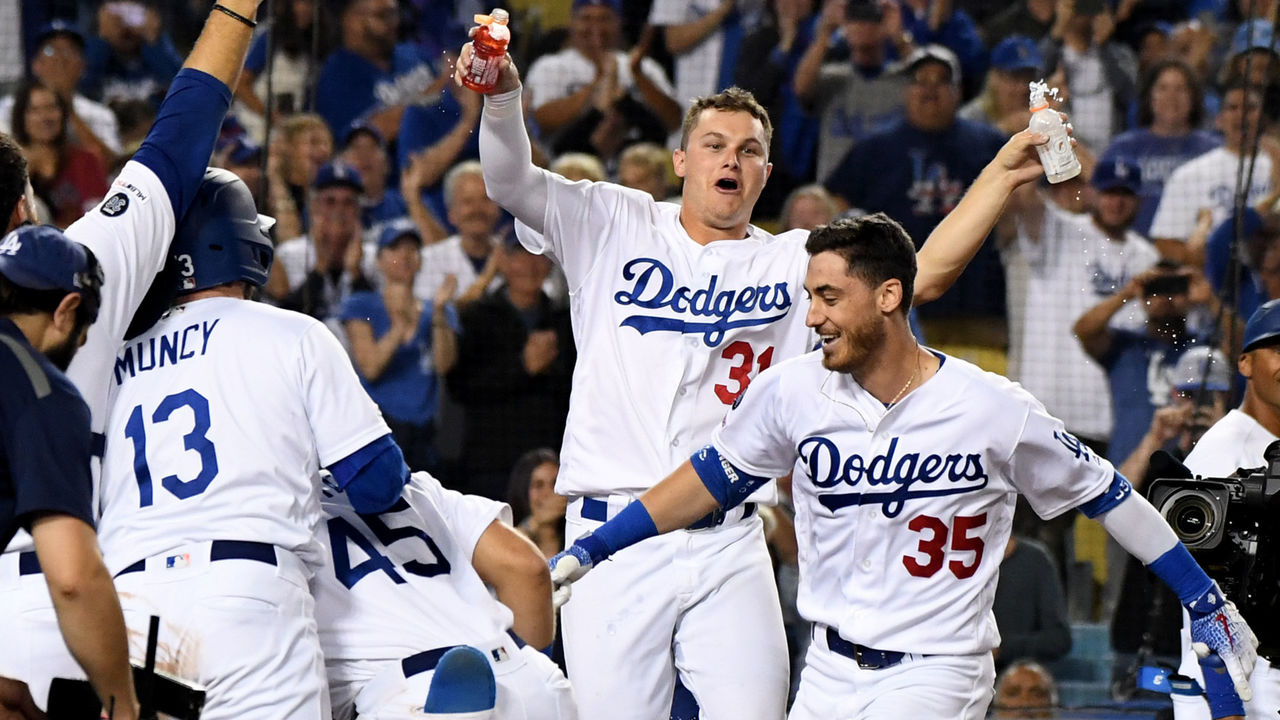 Beyond the 2019 Dodgers' MLB-best home record - they're a resplendent 37-12 within friendly confines so far this season - Dodger Stadium's origin story remains relevant to present-day conversations about sports and American life.
Under O'Malley, Podair writes, Dodger Stadium revolutionized the fan experience by popularizing the concept of alternative sources of entertainment at games. Knowing that stadium staff couldn't guarantee patrons that the Dodgers would win on any given day, O'Malley instead sought to charm fans between pitches with organ music, Dodger Dogs, and stunning views of the San Gabriel mountain range beyond the outfield wall.
"He knew he would have to expand the entertainment potential of the stadium. I think it spread to pretty much the rest of the nation, in terms of not just how baseball was consumed, but how leisure activities were consumed generally," said Podair, a native New Yorker who is a professor at Lawrence University in Appleton, Wis.
"It's funny. Every time I go to a baseball game with my wife, who spent a good amount of time with me as I wrote this book, and there's a promotion or there's something on the scoreboard, I turn to her and say, 'You know who got that started?' She looks at me. She knows the answer is always the same: Walter O'Malley."
The affinity L.A. fans quickly developed for O'Malley's Dodgers and their famous abode - which, after Fenway Park and Wrigley Field, is now MLB's third-oldest stadium - fortified another of Podair's opinions: that cities should generally do what it takes to attract and retain major professional teams, ideally by securing private money to foot most of the cost.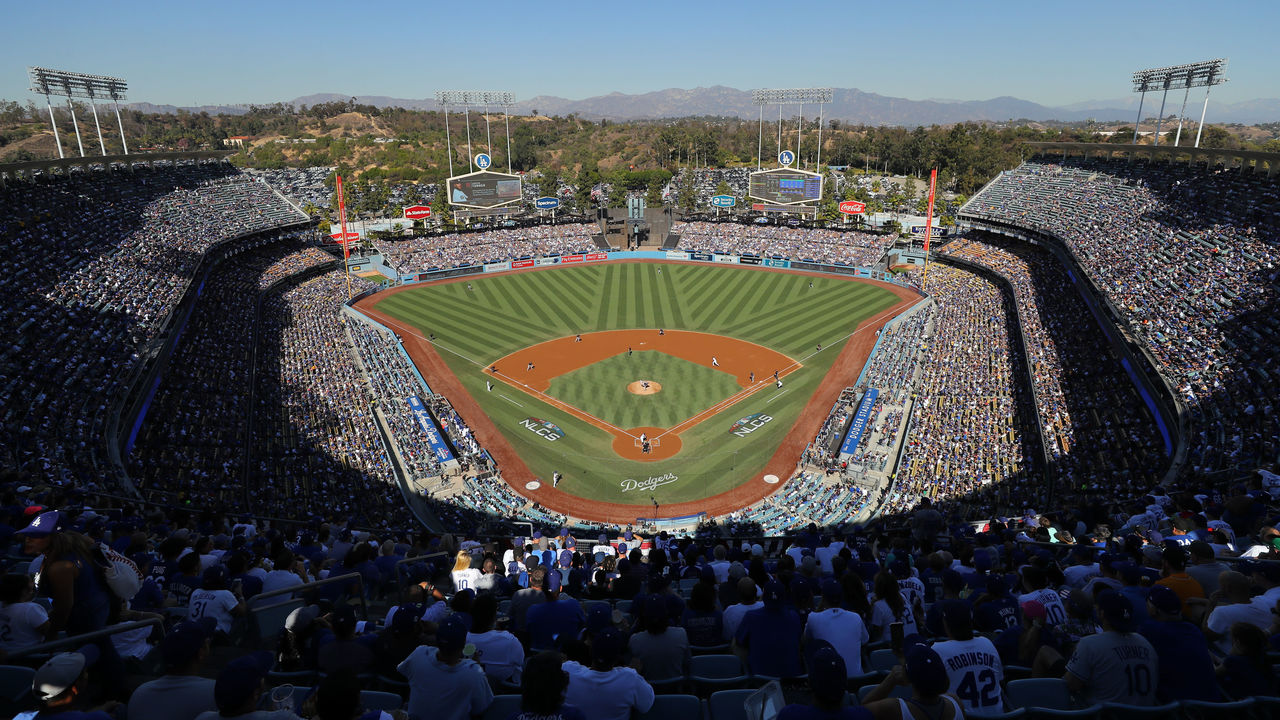 In Brooklyn, where power broker Robert Moses refused to help O'Malley build a park to replace tiny Ebbets Field in the mid-1950s, aging former Dodger fans still bemoan what was lost when the franchise moved west.
"I would bet most of them would say, 'We should have figured out a way to get them to stay, because something went out of the city,'" Podair said.
"I look at mood. I look at zeitgeist. It seems to me that a major-league franchise, and especially a winning major-league franchise, in any sport, does something for a city that you cannot necessarily quantify."
Look no further than Stan Williams and his ascendant band of old Dodgers teammates. In 1959, a year after Williams blanked the Cubs and three seasons before Dodger Stadium opened, the team stunned baseball by winning 86 games and tying the Milwaukee Braves for first place in the NL standings.
The Dodgers broke the deadlock by sweeping Milwaukee in a best-of-three playoff for the NL pennant. The victory halted traffic on L.A. highways as people spilled from their cars in glee. Even more satisfying was what came next: a six-game win over the Chicago White Sox in the World Series, cementing the Dodgers' emotional connection to their new city.
"It really was a civic celebration," Podair said. "This is a city where you've got most of the people coming from somewhere else. It's quite possible, in September 1959, when the Dodgers won that unexpected pennant and then the World Series, you could say to a Los Angeleno, 'How do you feel about this?'
"They might say, 'This is the first time I've ever felt like a Los Angeleno.'"
Nick Faris is a features writer at theScore.