The Digest returns after a week off. We're looking at how we can improve the way which relievers are traditionally deployed in standard 5x5 leagues and will follow that with some waiver wire targets.
Ownership percentages courtesy: Yahoo
Stats as of Saturday, May 18
Bullpens are wasted in fantasy, let's fix that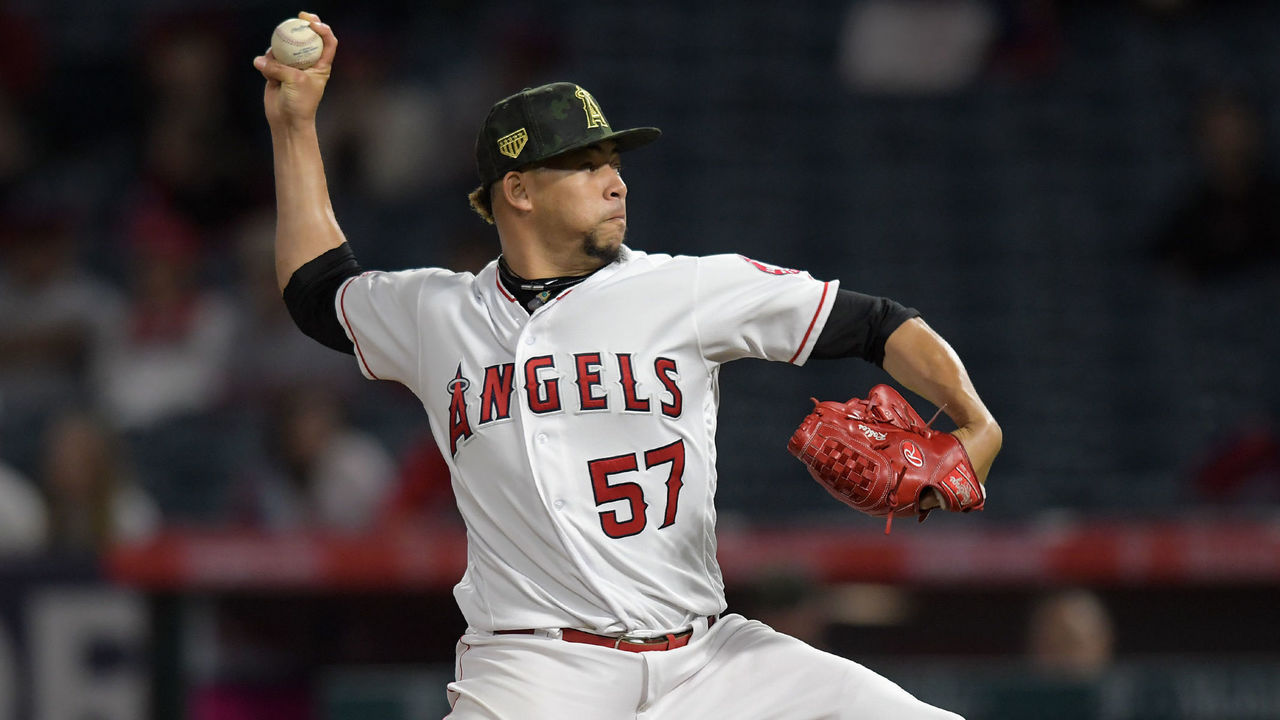 One of the most commonly applied draft strategies is to wait on relief pitchers. The default scoring setting in most standard leagues has saves as the category most impacted by relievers. While these pitchers contribute to ERA, WHIP, and strikeouts, the volume is often negligible when compared to starters, so their impact isn't as great.
San Diego Padres right-hander Kirby Yates leads the majors with 17 saves - though just three have come in May - and was generally taken later in drafts than most of the elite options. Detroit Tigers reliever Shane Greene is second in baseball with 15 saves and could have been had even later near the end of most 12-team drafts. Basically, saves are volatile.
As baseball enters an era in which teams continue to break down and redefine the traditional closer role, it's important that fantasy adapts, too, and we find a way to better utilize relievers.
Some custom leagues already do this, so you may be involved in this movement. One option is to combine saves and holds in a single category. Holds are imperfect but this is likely the most simplistic way to implement such a change. When the Los Angeles Angels lost Cody Allen to injury, it appeared Ty Buttrey would ascend to the closer's role. He's locked down only a single save so far, while Hansel Robles has been so hot with four saves since the end of April. Buttrey, however, has been the better reliever. His K/9 (11.79) and BB/9 (1.52) are both superior to Robles', and he has yet to allow a long ball. Robles is owned in 38 percent of leagues, while Buttrey is taken in 23 percent. This is symbolic of two issues: relievers are relatively disposable, and the better pitcher is sometimes a less attractive option in fantasy because their team's manager prefers to deploy them against the most dangerous opposing hitters rather than use them strictly in that ninth-inning role.
Another great case study is the Tampa Bay Rays' bullpen. Five different pitchers have recorded saves this season, with three (Diego Castillo, Jose Alvarado, and Emilio Pagan) notching at least three but no more than five. And all three of them have mostly been spectacular. If we were to incorporate holds, Castillo would be the most valuable with 11, but perhaps we need to expand our categories further.
Incorporating K/9 as a fantasy stat could help boost relievers by taking advantage of their vaunted strikeout rates. Each of the aforementioned Rays relievers has a K/9 close to or better than 12. Only four qualified starters have a mark that high. It doesn't exactly solve the issue of lower volume for relievers, but it may curb streaming of low-strikeout options and add increased value to the likes of Josh Hader (as if he needed any extra help).
Alternately, let's just tear down the whole system and adopt a points-based system. As we covered in the primer for dynasty leagues, one option is the Ottoneu scoring system. This is a FIP-based points system that rewards pitchers for innings, strikeouts, saves, and holds while penalizing them for hits, walks, hit batters, and home runs. Relievers are still less valuable than starters but it makes for a wider selection of rosterable bullpen arms.
A more extreme option is to eliminate relievers from fantasy altogether. For a long time, I lobbied for my fantasy football leagues to get rid of the kicker spot for a similar reason. Everyone waited until the last couple rounds to get their kicker, which removed any semblance of actual strategy while relegating it to a duty to fill one's roster. Punting saves isn't exactly viable in Roto leagues, but it happens occasionally in head-to-head formats. Perhaps the best way to fix fantasy bullpens is to torch them entirely.
So, what do you think? How would you tackle changes to league settings, scoring to better use relief pitchers in fantasy? Reply in the comments, by email at jason.wilson@thescore.com, or reach me on Twitter to have your say.
But first, a note about Kris Bryant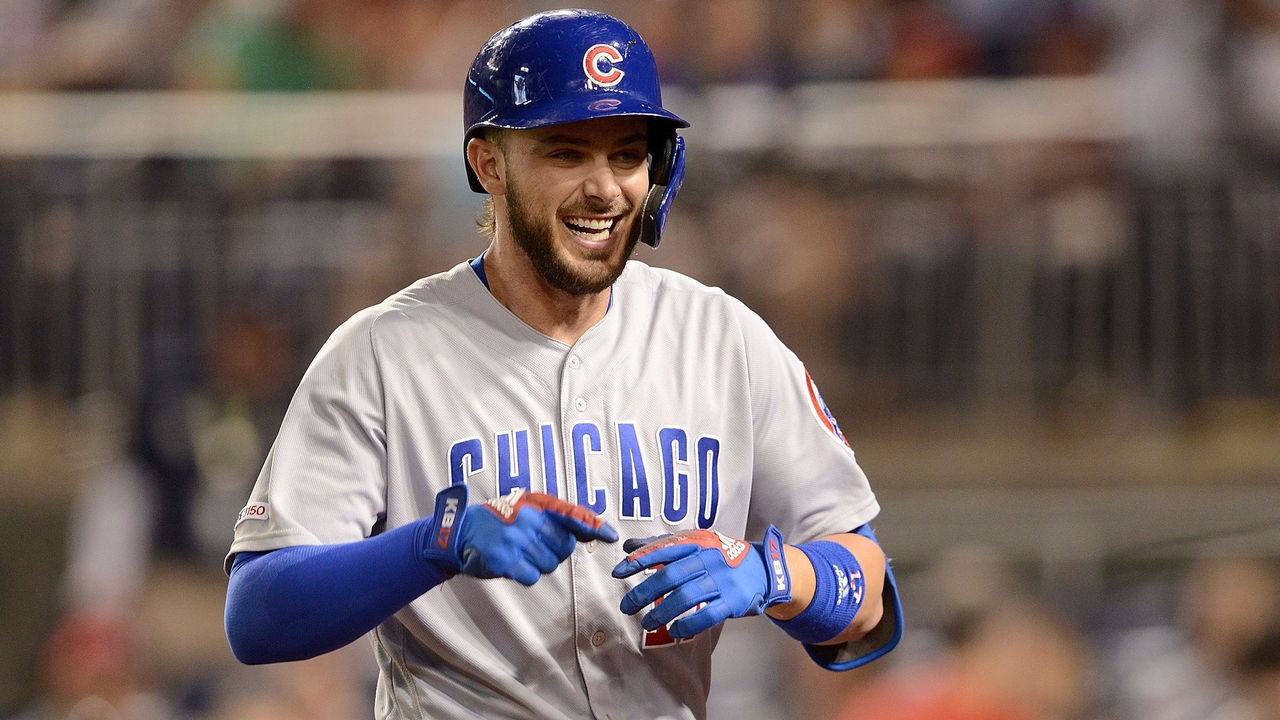 In the last edition of Digest, I explored the bizarre, frustrating case of Chicago Cubs third baseman Bryant and his time as a fantasy baseball bust (relative to expectations). We concluded that he was putting solid contact on the ball but just wasn't seeing the results, and that it was only a matter of time before things improved.
And improve they did. Or, more accurately, they continued to improve. Bryant was already getting on base with regularity - before going 0-for-4 on Saturday, the last game he failed to reach base came on April 16 - but the power hadn't followed suit. Since the beginning of May, however, Bryant is batting .339/.466/.814 with eight home runs, 18 RBIs, and 18 runs scored. He hit three home runs Friday and seems to be back to being one of the best hitters in the National League. Our collective doubts dashed, patience proved the prudent play.
If you bought low on him, you probably feel really good right now.
Top waiver wire options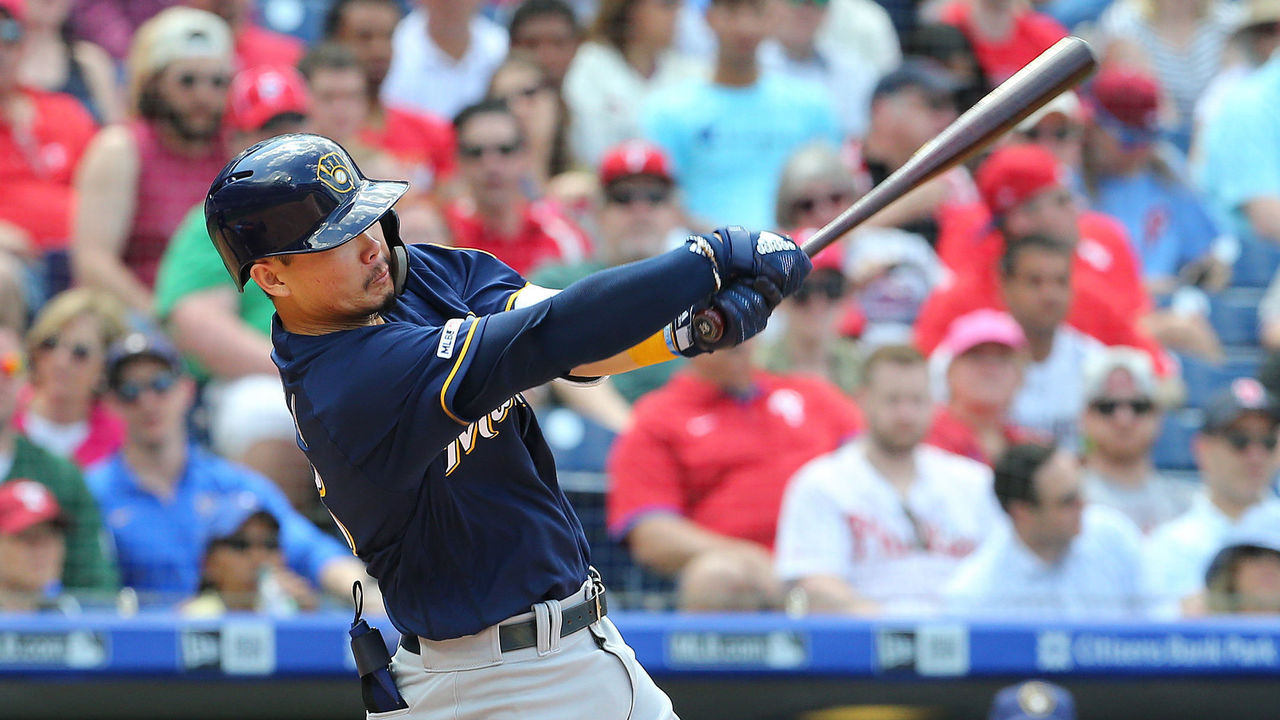 Three highly touted prospects were promoted to the major leagues this past week. Among them, Atlanta Braves third baseman/outfielder Austin Riley has seen the most traction in fantasy (owned in 61 percent of Yahoo leagues). This is curious. Despite his prodigious power, he could have the weakest grasp on a big-league spot. Once Ender Inciarte returns, Riley may find himself back in Triple-A unless he continues demolishing the ball, which is distinctly possible. His first taste of big-league pitching has yielded phenomenal results, as he's gone 8-for-15 with two home runs in four games.
But it's Hiura and Rodgers who should inspire more fanfare than owners appear willing to provide. People have rightly bought into Riley, so if you missed the boat on him, these two could potentially still be had. Hiura tore up the minors this year (.333/.408/.698 with 11 home runs in 37 games) and could stick even when Travis Shaw is healthy. Shaw's been dreadful at the dish this season, and the Brewers may not have the time to be patient.
Rodgers, meanwhile, didn't get a hit in his debut on Friday, but he's showcased just why he's been Colorado's most prized prospect for years through 35 minor-league games. In Triple-A, he hit .356/.421/.644 with nine home runs. The Rockies experimented with Garrett Hampson and Ryan McMahon, but it wouldn't be a shock to see Rodgers supplant both of them. Hampson's already back in the minors, and McMahon sat in back-to-back days.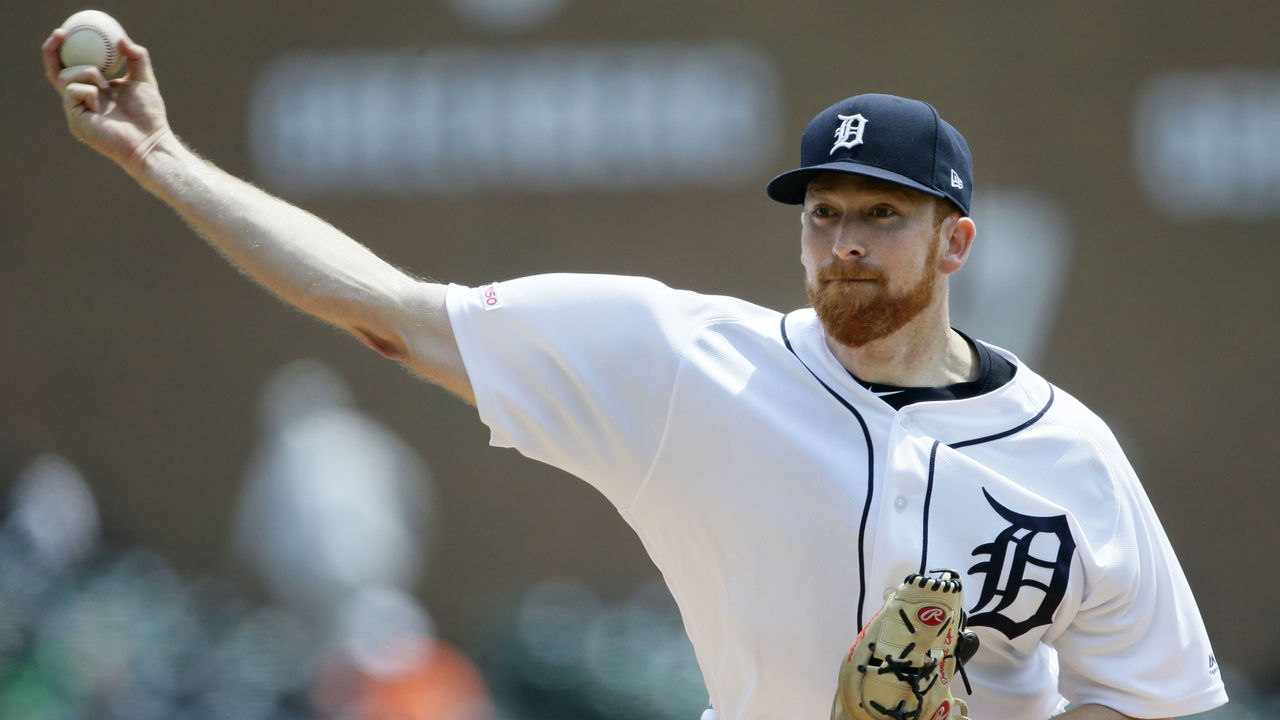 Ignore his two most recent outings and snag Turnbull while you can, even if it's for only a week. The Tigers host the mostly anemic Miami Marlins this week and Turnbull gets Game 2 of the series on Wednesday. The Marlins have scored 113 runs on the season. The next worst - coincidentally, the Tigers - have 145. If there's a team readymade for Turnbull to shut down, it's the Marlins. Turnbull is among the league's leaders in average fastball velocity and has so far induced a swinging-strike rate of 11.8 percent through nine starts. Don't be in a rush to drop him after Wednesday if you can afford the roster spot.
Jason Wilson is theScore's resident fantasy baseball obsessive and has watched "Bull Durham" 87 times. He can be found on Twitter at @Jason_C_Wilson