Lucas Giolito is out of the hole and at the top of the White Sox rotation
Ron Vesely / Getty Images
Rain cut Lucas Giolito's much-anticipated MLB debut short.
On a balmy June evening almost three years ago, the 21-year-old right-hander - universally considered the game's preeminent pitching prospect - was flummoxing the New York Mets at Nationals Park. Through four scoreless innings, Giolito had allowed just three baserunners: a single from Curtis Granderson to lead off the game and a pair of walks. In the top of the first, he struck out Asdrubal Cabrera on a 96-mph fastball. He threw 29 of his 45 pitches for strikes.
Then the skies opened up. A delay ensued. When the rain finally relented, Nationals manager Dusty Baker turned the game over to his bullpen.
The untimely downpour proved to be a prescient metaphor for the start of Giolito's career, which had, until recently, very much been defined by unrealized potential. Following his promising - though abbreviated - debut in Washington, failure became so routine for Giolito that he now struggles to recall any of the early successes.
"In 2016," Giolito recently told theScore, "I don't remember a single game I pitched in the big leagues where I pitched well."
Indeed, Giolito finished his debut season with a 6.75 ERA over 21 1/3 innings.
That December, the Nationals - who'd so believed in Giolito's ability that they selected him with the 16th overall pick in the 2012 draft despite concerns about his elbow - traded him to the Chicago White Sox in a package for outfielder Adam Eaton.
Giolito spent most of the following season in Triple-A, with unspectacular results, and only acquitted himself well as a late-season call-up in Chicago by virtue of, well, good fortune.
Then, in 2018, his troubling career trajectory reached its nadir. In his first full MLB season, Giolito was, by most objective metrics, the worst qualified starter in the majors. He finished dead last in ERA (6.13), FIP (5.56), and WHIP (1.48) while issuing a league-worst 90 walks over 173 1/3 innings.
As the struggles mounted, the anxiety that Giolito felt to live up to his considerable hype only made things worse.
"I definitely put pressure on myself to perform better than I had in the past," he said. "And I think that that wasn't the right thing to do."
This season, however, Giolito - at the age of 24 and firmly in his post-hype phase - is finally beginning to look like the pitcher he was supposed to become. He isn't necessarily a top-of-the-rotation stud just yet, but for someone who elicited comparisons to Roy Halladay as an amateur but has spent most of his professional career resembling a late-stage James Shields, Giolito's performance so far in 2019 at least offers renewed optimism that he can, in fact, be that dude.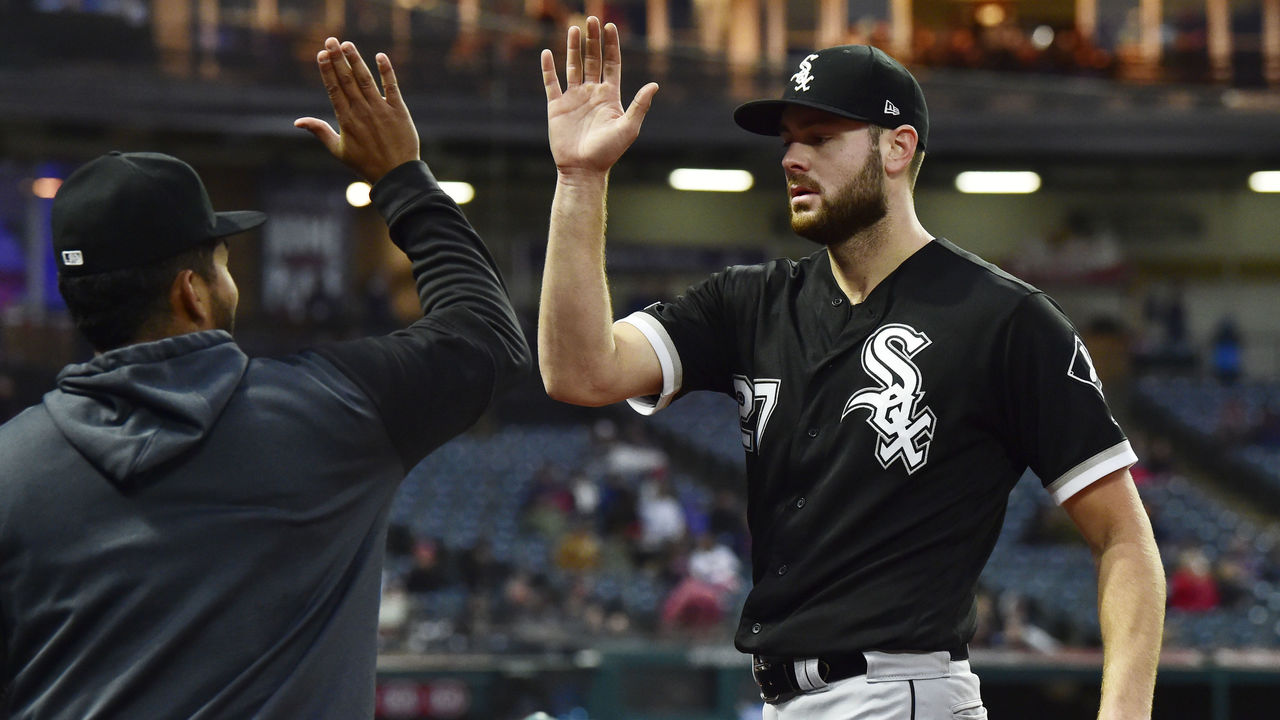 With almost a quarter of the season in the books, Giolito owns a 3.55 ERA (123 ERA+) through seven starts, and while that number isn't exactly eye-popping, consider this: He's nearly doubled his strikeout rate from 2018 (to 29.5 percent from 16.1 percent), while halving his home run rate (from 1.40 per nine innings to 0.71), resulting in a better FIP (3.06) than those put up by Clayton Kershaw, Jose Berrios, and reigning National League Cy Young Award winner Jacob deGrom. Giolito's unequivocally been the best pitcher on the perpetually rebuilding White Sox, and he's outshined more than a few of the game's top starters
Moreover, since returning May 2 from a short stint on the injury list with a hamstring strain, Giolito has dominated his way to a 1.86 ERA in three starts, recording 23 strikeouts while allowing just one home run. On May 7, he blanked the Cleveland Indians over 7 1/3 sublime frames to set a personal best for game score (77). Then, on Mother's Day, Giolito delivered a nearly-as-compelling encore, holding the Toronto Blue Jays to one run on four hits and one walk over seven innings.
So, what's different about him this year? Well, a lot.
Increased velocity, for one. His four-seamer is sitting at 94 mph, according to Brooks Baseball, a full tick higher than it was over the last two seasons. He's throwing more strikes, and more first-pitch strikes too. And he's getting more swing-and-miss from hitters, both in and out of the zone. All told, it makes for a good-looking graph: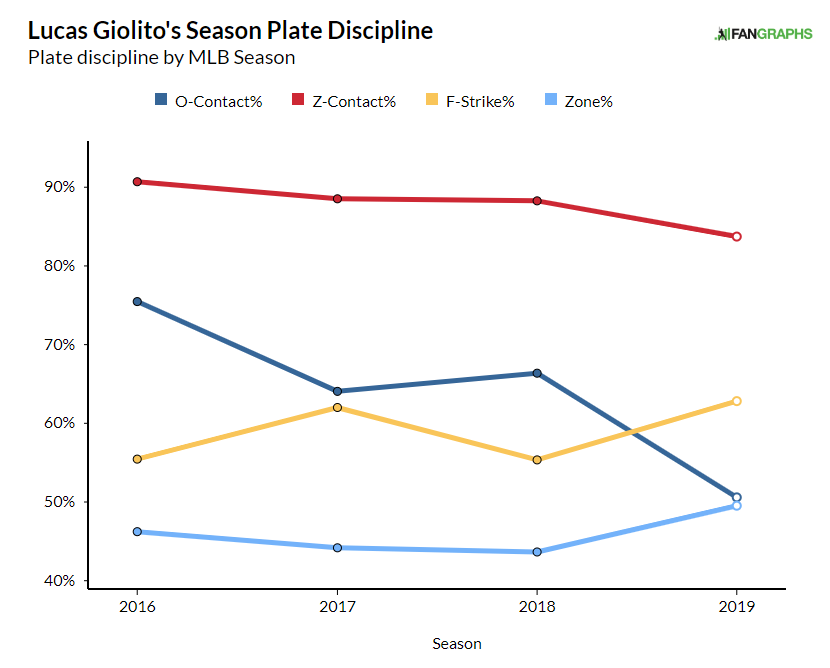 To put it simply, though, Giolito is doing a much better job of getting ahead and pounding the zone, which has enabled him to use his offspeed pitches - notably his changeup and slider - to greater effect.
By falling behind in the count much less, he's erased hitters' ability to hunt particular pitches or confidently lay off borderline offerings. As such, Giolito's been mixing in his offspeed pitches more than ever before - his 54.7 percent fastball rate, per Baseball Savant, is easily a career low - and batters have clearly had a hard time guessing what he's going to throw.
When they do make contact, opponents are actually hitting Giolito harder (89.6-mph average exit velocity) than they did last year (88.4), but his increasingly aggressive sequencing - fueled by his ability to locate - has made contact exceedingly difficult:
| Pitch | 2018 SwStr% | 2019 SwStr% | 2018 xwOBA | 2019 xwOBA |
| --- | --- | --- | --- | --- |
| Four-seam | 5.6% | 8.9% | .415 | .347 |
| Slider | 17.6% | 23.9% | .244 | .144 |
| Changeup | 17.0% | 19.2% | .303 | .229 |
So, how did he get here? In the wake of his disastrous 2018 campaign, Giolito left no stone unturned as he sought to rejuvenate his flatlining career.
First, he underwent a mechanical tuneup this past offseason, which unlocked some lost velocity and enabled him to more consistently fill up the strike zone. He also decided to ditch his sinker, a pitch he admits he "never had the best command of." But beyond those changes, much of his offseason focus was on the mental side of the game - something he struggled with in 2018.
"Last year things would snowball a lot," Giolito said. "I'd walk a couple guys, give up a base hit, and I would just kind of let things snowball and lose control of the game.
"This offseason, I really did a lot of work when it comes to slowing the game down, breathing, all that kind of good stuff that gets you in a good position for success. A lot of that was neurofeedback training, which I still don't fully understand, but it's kind of paid off a little bit for me. I feel a lot more calm and relaxed out there. I feel like I'm in control of the game at all times no matter what's going on."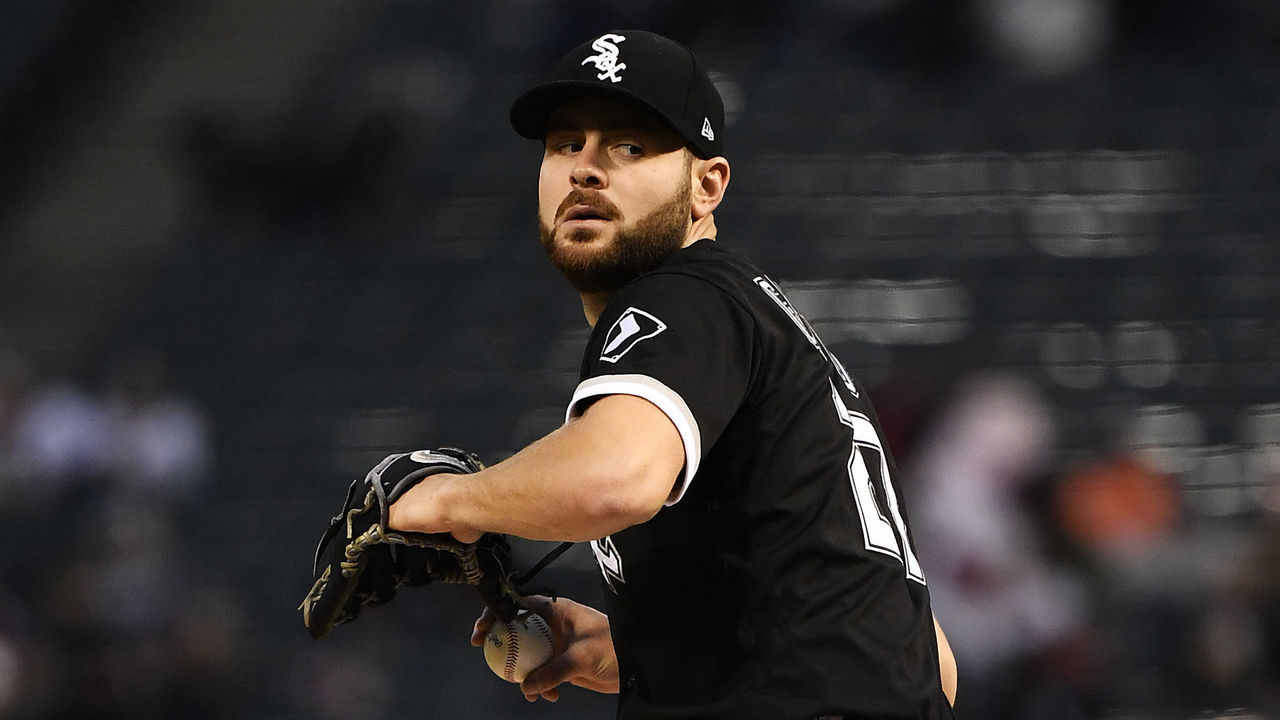 Giolito described the neurofeedback training as a "guided visualization where I'd be visualizing myself on the mound in a tough situation, and you have these things attached to your head which are reading your alpha waves, theta waves."
He added: "It basically kind of gets you in sync with your mind, committing things to your subconscious to where now, it's there. You don't have to worry about it. You don't have to think about it."
Clearly, the holistic approach is paying off so far in 2019. Small sample caveats apply, of course, but Giolito is more in sync right now than he's been at any point in his brief, largely disappointing major-league career. And for the first time in a long time, the potential that seemed so palpable that night in D.C. three summers ago feels like it could still be realized.
"Early on (last year), I had to climb myself out of a hole," Giolito said. "And I told myself I don't want to put myself in that position again this year. I know how good I can be, and it's just a matter of believing in it."
Jonah Birenbaum is theScore's senior MLB writer. He steams a good ham. You can find him on Twitter @birenball.
Comments
✕
Lucas Giolito is out of the hole and at the top of the White Sox rotation
  Got something to say? Leave a comment below!