On a balmy, overcast Wednesday evening last May, Ichiro Suzuki started in left field and hit ninth for the Seattle Mariners at home against the Oakland Athletics.
In four trips to the plate, Ichiro reached base once. He did not hit a ball sharply. He drew a walk in his first appearance and scored, then grounded out in successive at-bats before striking out in the bottom of the ninth with the tying run at second base. The Mariners lost 3-2. Ichiro's batting average plummeted to .205.
The following evening, Mariners general manager Jerry Dipoto announced that Ichiro, the franchise icon who had recently been repatriated from Miami, would transition into a vaguely defined advisory role. It would allow him to do everything he had been doing over the previous five weeks, except play in games. Though Ichiro had previously expressed his desire to play until age 50, most surmised that his illustrious playing career, which spanned two continents and nearly three decades, was over at 44.
No ceremony, just a sheepish ninth-inning walk back to the dugout. Failure, it seemed, would define Ichiro's final moment as a Major League Baseball player. And it wasn't right.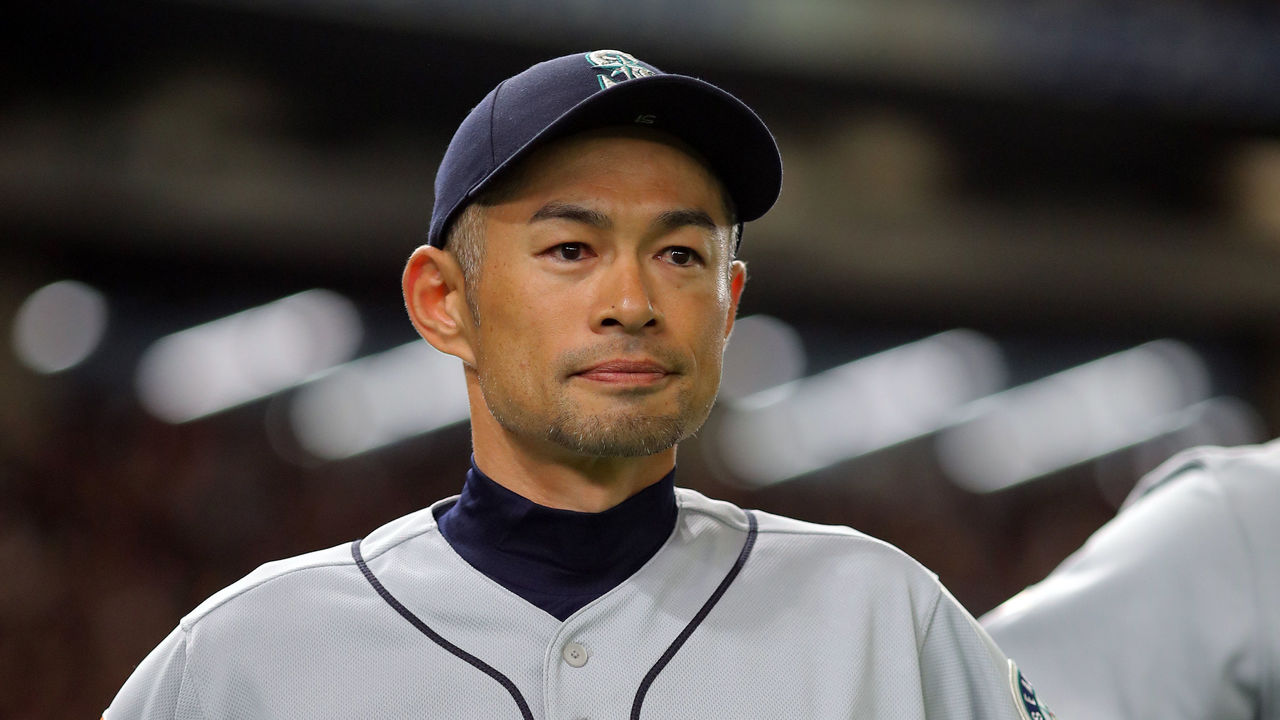 It was too undignified an end for a man and player of uncommon dignity, an inimitable superstar who reshaped the aesthetics of the major leagues more than any other player in recent history.
When he arrived in Seattle in 2001, Ichiro was both unprecedented and incongruous. Never before had a Japanese position player made the jump to the big leagues, and never before had the Japanese style of play translated more awkwardly. At the time, performance-enhancing drug use was reaching its apex, and Ichiro didn't hit homers.
But he hit and ran and defended with such prodigiousness and grace that he didn't need to fit in - he became one of the faces of a league because of his differences. Quickly, his name became a signifier of not just a style of play, but also an indicator of excellence; lots of guys play "small ball," but there's only one Ichiro.
Eighteen years after arriving, Ichiro ranks 23rd on MLB's all-time hits list with 3,089 - despite debuting at the age of 27. He owns a career .311 batting average and virtually every accolade a player can receive: an MVP award, 10 All-Star appearances, 10 Gold Gloves, three Silver Sluggers, and a couple of batting titles. He broke an 84-year-old record in 2004 when he collected 262 hits that season, bettering George Sisler's 1920 mark by 5. And he's one of only two players to record at least 200 hits 10 years in a row.
But even as baseball collectively places less value on the elements that made Ichiro a legend, no one would dare relitigate his career. His impact was that great.
And he deserved better than to just disappear from the field on a random weeknight.
He deserved this:
That's just one of the precious moments culled from the Japan Opening Series, the regular-season appetizer between the Mariners and A's currently going down at the Tokyo Dome, which was first announced, perhaps not coincidentally, the day before Ichiro's final hapless game last spring.
Ichiro's plans beyond Thursday's series finale remain a mystery. Perhaps this is the end of his days as a baseball player, as many expect. (UPDATE: Ichiro will reportedly retire following Thursday's game.) But anything less than this kind of acknowledgment of his place in the game - the opportunity for him to take a few meaningful at-bats and bask one last time in the admiration of his compatriots (and baseball fans, broadly) - would be inadequate.
"We want to send him out here in front of his home crowd in Japan the best way we can," Mariners manager Scott Servais told MLB.com's Greg Johns. "We're just trying to give him every chance to tip his hat, because he's certainly deserving of it."
So, on this particular Wednesday, on a different continent and in front of 45,000 delirious fans, Ichiro Suzuki started in right field and batted ninth for the Seattle Mariners.
In two trips to the plate, Ichiro reached base once. He did not hit a ball sharply. He drew a walk in his second plate appearance, grinding out a nine-pitch battle with Liam Hendriks. In the bottom of the fourth inning, he was removed from the game, sparking another (albeit somewhat delayed) ovation from a crowd that delighted in his every move, every distinctly Ichiro mannerism. The Mariners won.
And everything felt right.
Jonah Birenbaum is theScore's senior MLB writer. He steams a good ham. You can find him on Twitter @birenball.