Craig Kimbrel is probably screwed
Photo illustration by Nick Roy / Photo illustrations / Getty Images
At the outset of the offseason, Craig Kimbrel reportedly wanted the biggest contract ever given to a relief pitcher: a six-year deal worth more than $100 million, multiple team executives told The Athletic's Jayson Stark.
It wasn't unreasonable.
Kimbrel is well on his way to unseating Mariano Rivera as the game's most accomplished closer, and the hard-throwing right-hander waltzed into free agency on the heels of another dominant season. Last year, en route to his seventh career All-Star appearance, Kimbrel put up a 2.74 ERA with a 1.00 WHIP for the Boston Red Sox, recording 42 saves while managing the sixth-highest strikeout rate (38.9 percent) among qualified relievers. He then helped Boston secure a World Series with a shaky but still effective postseason.
Yes, he hit the open market shortly after turning 30, a couple years older than Aroldis Chapman was in 2016 when he landed a record-breaking five-year, $86-million contract from the New York Yankees. But Kimbrel's largely unrivalled brilliance, coupled with inflation and MLB's growing revenues, made him a viable candidate to become the highest-paid reliever ever.
Three months later, the vaunted closer remains unemployed, and his chances of securing a nine-figure deal look bleak.
With Opening Day just two weeks away, Kimbrel is probably screwed, and will likely be stuck with a below-market deal because of baseball's depressed competitive landscape - a function of a labour contract that insufficiently incentivizes winning. He could end up as the most prominent victim of the ongoing free-agency crisis.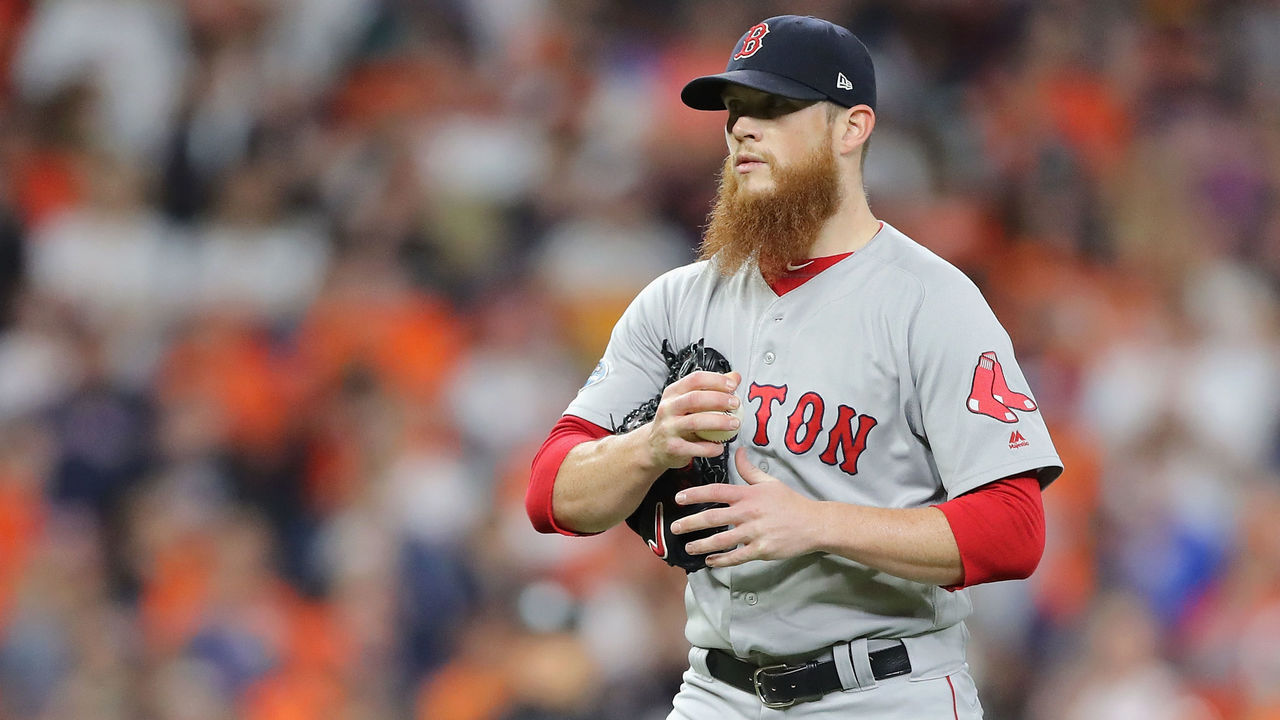 As an elite closer, Kimbrel's market should be largely comprised of - though not limited to - contenders both legitimate and fringe. Every good team can accommodate a top-level reliever, after all. The Red Sox, for instance, should want him back, right? (Luxury tax penalties, be damned.)
Well, here's the problem: they're already too good.
Even without Kimbrel - and with Boston's bullpen seemingly in disarray without him - the Red Sox are projected to finish 94-68 in 2019, according to FanGraphs. Even the less-bullish algorithm at Baseball Prospectus sees them winning 90 games. The New York Yankees may dethrone them atop the American League East, but the Red Sox are all but guaranteed a spot in the postseason. They're one of baseball's superteams, and they don't really need to spend lavishly for a couple of extra wins. They're going to get a slice of the postseason revenue regardless, and while Kimbrel would certainly bolster their chances of repeating as champions, the baseball playoffs can be a bit of a crapshoot. The money they stand to gain with another deep postseason run isn't enough to justify his salary.
It's a cynical calculus driven by economics, not baseball. But virtually every AL contender has run the numbers and arrived at the same conclusion.
Would the Yankees be better off with Kimbrel? Of course, but like the Red Sox, they're poised to play into October without him. They'll make loads of money and have a decent chance of winning the World Series without him. Same with Cleveland and Houston, both of whom are all but assured to repeat as division champions in 2019.
Multiple factors have conspired to depress baseball's middle class, which in turn has limited the competitive landscape, in the American League certainly. (Notably, the Los Angeles Dodgers also recognized that their investment returns are diminishing at this point in the decidedly mediocre National League West, which is presumably why they signed outfielder A.J. Pollock instead of Bryce Harper.)
Consequently, Kimbrel's market is less robust than it should be. The increasingly scarce fringe contenders - teams for whom an additional two or three wins might result in postseason revenue - represent his most plausible destinations.
In the AL, Kimbrel's suitors would seem to be limited to the Tampa Bay Rays (who were recently linked to him), Oakland Athletics, Los Angeles Angels, and Minnesota Twins. Among that group, the Rays and A's are loath to spend money, and both can plausibly pass because of their ninth-inning incumbents (Jose Alvarado and Blake Treinen, respectively).
The Twins, meanwhile, have already made their major moves with the additions of Nelson Cruz and Marwin Gonzalez, deals that will contribute to their second-highest Opening Day payroll ever. The Angels opted earlier this winter to fill their vacant closer role cheaply, picking up a declining Cody Allen on a one-year deal.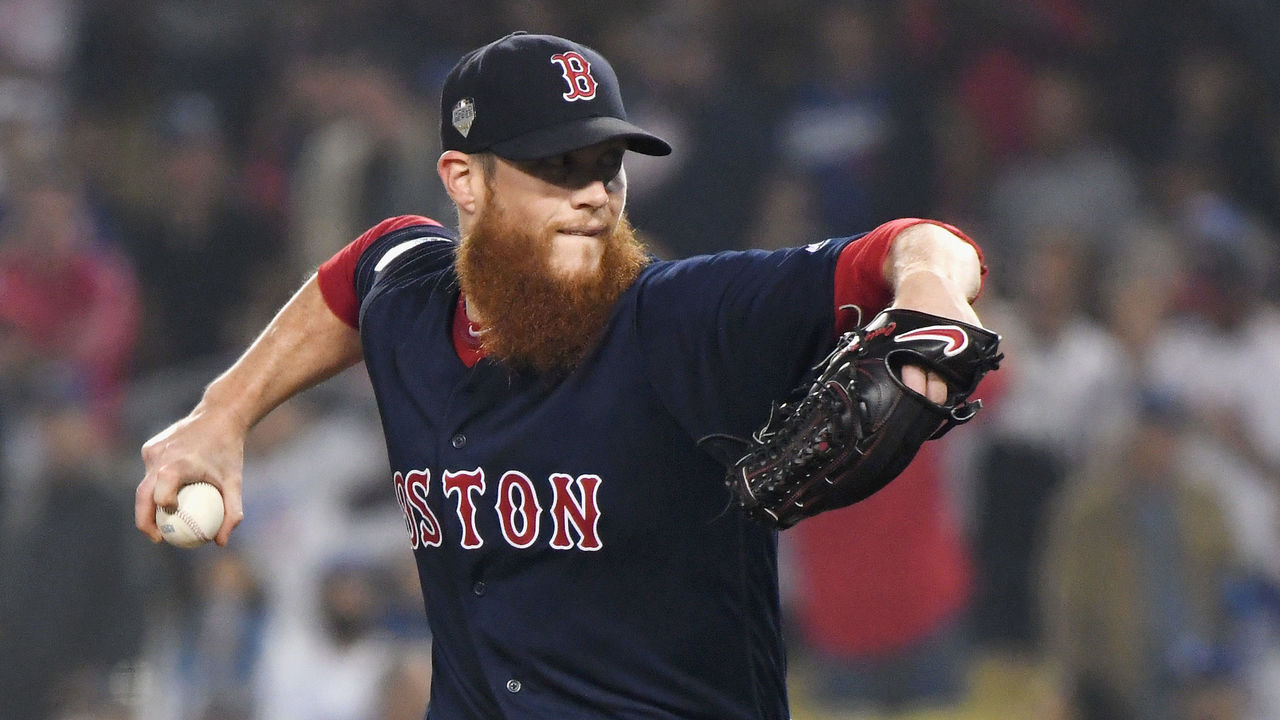 Kimbrel's prospects for gainful employment appear to be far better in the NL, which underwent a thorough revitalization this offseason. Though the Dodgers ought to cruise to a seventh straight division title, the NL East and Central are wide open. The East boasts four legitimate contenders; the Central, three, which leaves countless iterations for the NL wild-card game. That should, in theory, bode well for Kimbrel.
However, the Philadelphia Phillies have already spent their "stupid" money, dishing out more than $400 million this winter on the likes of Harper, Andrew McCutchen, and David Robertson, a fine closer in his own right. The New York Mets landed themselves a new ninth-inning stalwart this winter, too, prying Edwin Diaz from Seattle. And the Washington Nationals, who inked starter Patrick Corbin to a $140-million deal in December, seem determined not to exceed the luxury-tax threshold again.
In St. Louis, Alex Reyes is poised to join the bullpen, and the Cardinals added Andrew Miller this winter; another big bullpen move seems unlikely. The Chicago Cubs never considered making a big move this offseason. If the Milwaukee Brewers have any money left following the additions of Yasmani Grandal and Mike Moustakas, they'd be better served spending it on something other than their bullpen, which is already pretty stacked.
The Colorado Rockies, a likely wild-card contender, spent big on bullpen arms last offseason and just gave third baseman Nolan Arenado a new $260-million deal.
For Kimbrel, then, that realistically leaves only the Atlanta Braves and perhaps the Cincinnati Reds.
It's worth nothing, moreover, that non-competitive clubs could enter the fray should Kimbrel's market continue to flounder. There's no such thing as a bad one-year deal, and Kimbrel would make a mighty fine piece to dangle ahead of the July 31 trade deadline. The problem is that rental relievers aren't nearly as valuable as they used to be. Though the Yankees were able to pry Gleyber Torres from the Cubs back in 2016 in the Chapman deal, the deadline returns for good relievers on expiring deals have diminished over the last couple seasons.
Joakim Soria had an outstanding first half with the Chicago White Sox in 2018, crafting a 2.56 ERA with a 4.90 strikeout-to-walk ratio over 40 appearances; the Brewers didn't part with any of their top-30 prospects to acquire him. Nor, for that matter, did the Astros to land Ryan Pressly, whose 2.96 FIP prior to the All-Star break outclassed Kenley Jansen and Brad Hand. Paying, say, $15 million to Kimbrel in hope of landing a middling prospect at the deadline isn't all that appealing. Additionally, the team that signs Kimbrel will also have to forfeit a pick in the 2019 draft, a not-insignificant deterrent for a rebuilding franchise.
For Kimbrel's sake - and to preserve what's left of the players' morale regarding labor relations - hopefully he doesn't start the season sitting on the shelf. But with each passing day, it seems more plausible.
Kimbrel, after all, has little recourse. He has nothing to gain by sitting out and millions of dollars to lose. His agent vehemently denied last month that he was even entertaining that possibility. As such, he remains at the mercy of a league increasingly unshackled from the burden of competition and the moral imperative of good-faith dealings.
And that league certainly doesn't give relievers $100-million contracts.
Jonah Birenbaum is theScore's senior MLB writer. He steams a good ham. You can find him on Twitter @birenball.
Comments
✕
Craig Kimbrel is probably screwed
  Got something to say? Leave a comment below!