The 2019 season is officially underway with players reporting to spring training across Florida and Arizona this week.
There's still plenty left to be determined, with six weeks remaining until the games actually count. Here is the biggest question facing each team this spring.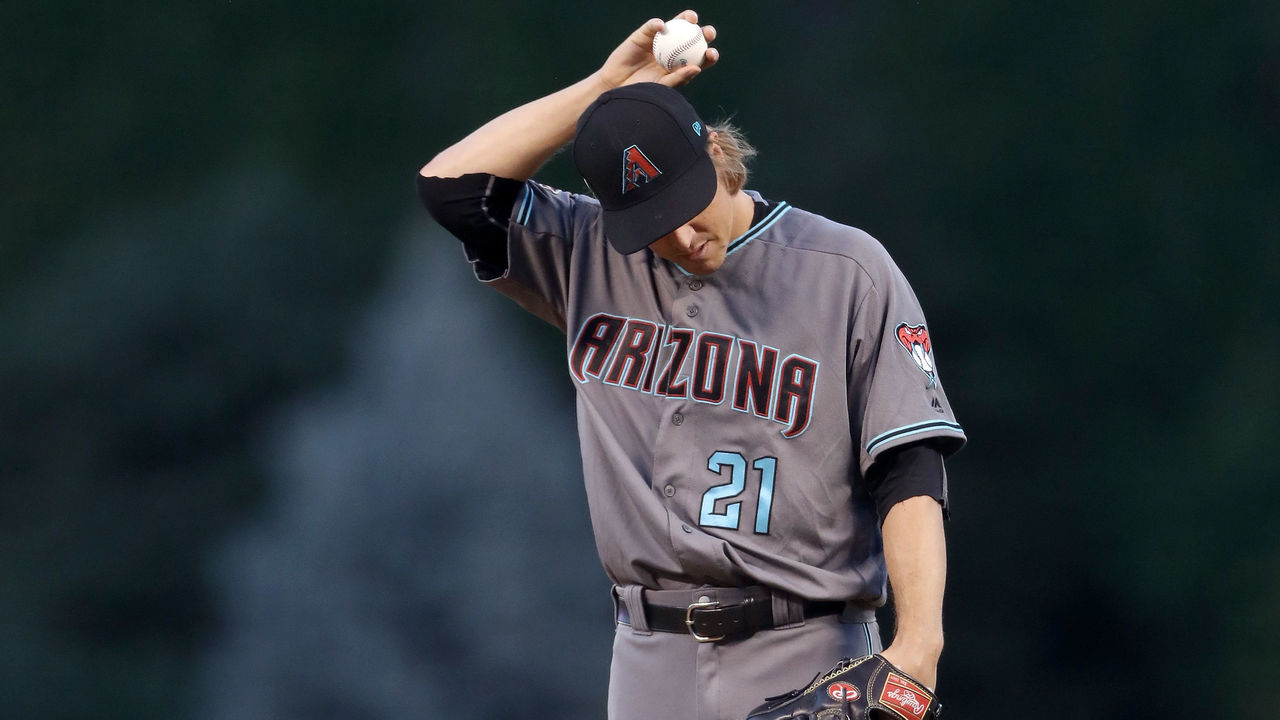 Arizona Diamondbacks: How motivated is Zack Greinke?
The Diamondbacks underwent a transformational offseason as Patrick Corbin, A.J. Pollock, and Paul Goldschmidt all moved on, leaving the team stuck between a rebuild and a third-place finish. The front office hopes to shed more salary, so it'll be interesting to watch Greinke this spring. Arizona reportedly heavily shopped the veteran starter this winter but couldn't find a taker for the three years and $104.5 million remaining on his contract.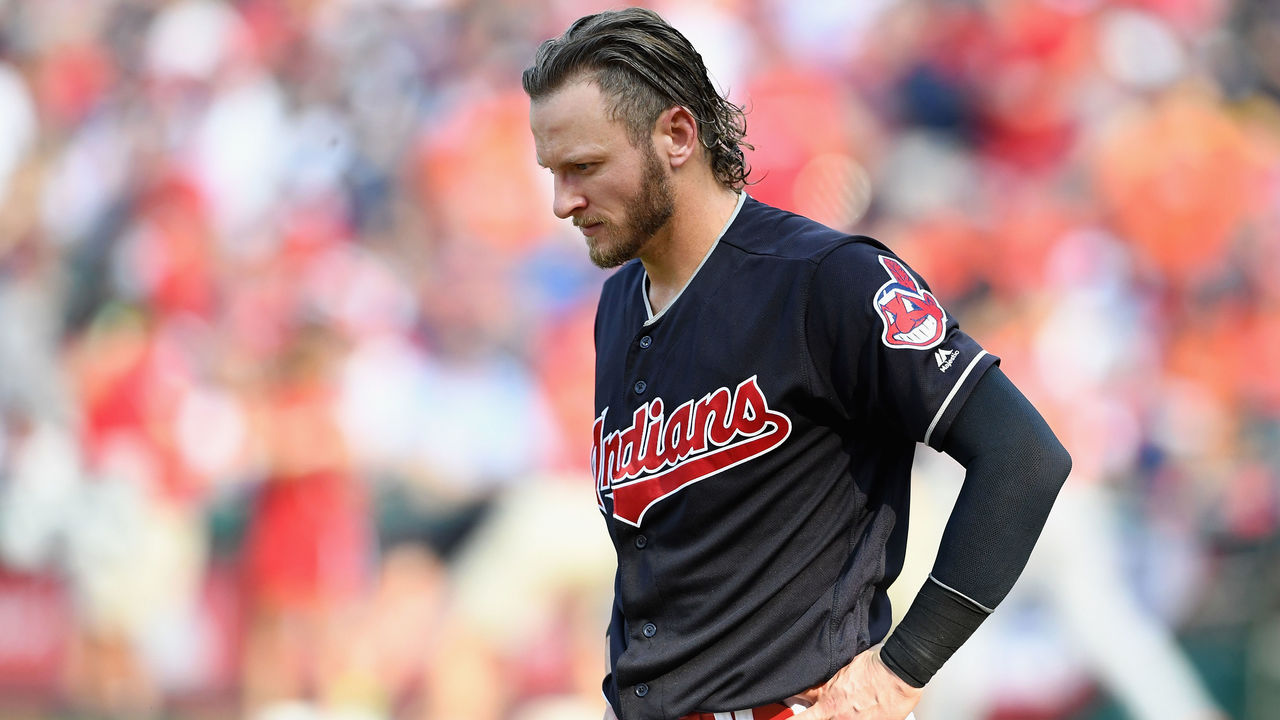 Atlanta Braves: How healthy is Josh Donaldson?
Last spring was a disaster for Donaldson, who dealt with calf and shoulder issues and never fully recovered throughout the regular season. It will be especially important for the veteran third baseman to enter this campaign healthy. The Braves made a significant financial commitment to Donaldson - albeit on a one-year deal - and need his right-handed bat to bring some power in the middle of the order if the club wants to win its first back-to-back division titles since 2004-05.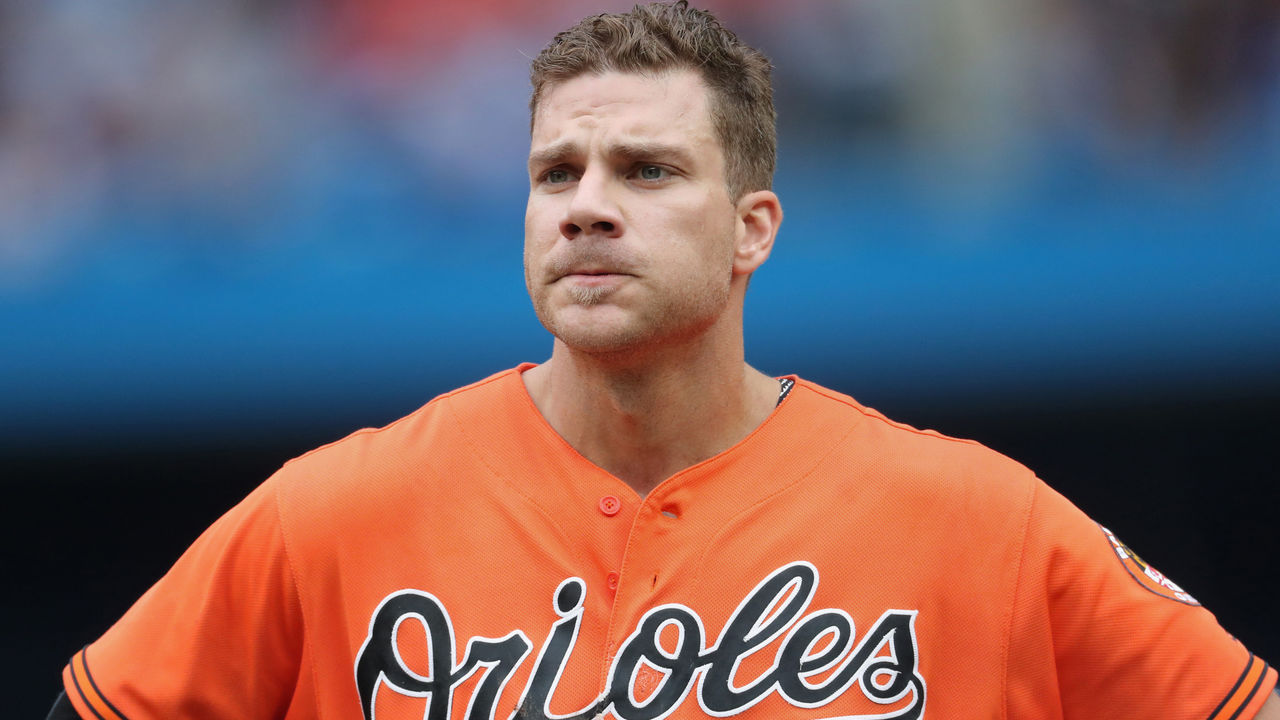 Baltimore Orioles: Can Chris Davis turn things around?
Not long ago, Davis was one of the premier power hitters in baseball. But last season, the 32-year-old was among the league's worst while hitting .168/.243/.296. Davis vowed to make adjustments, and a new analytically driven front office and coaching staff in Baltimore might be able to help. The Orioles need him to be a leader as they go through a major rebuild. Otherwise, it's going to be four long years, with the club on the hook for $92 million.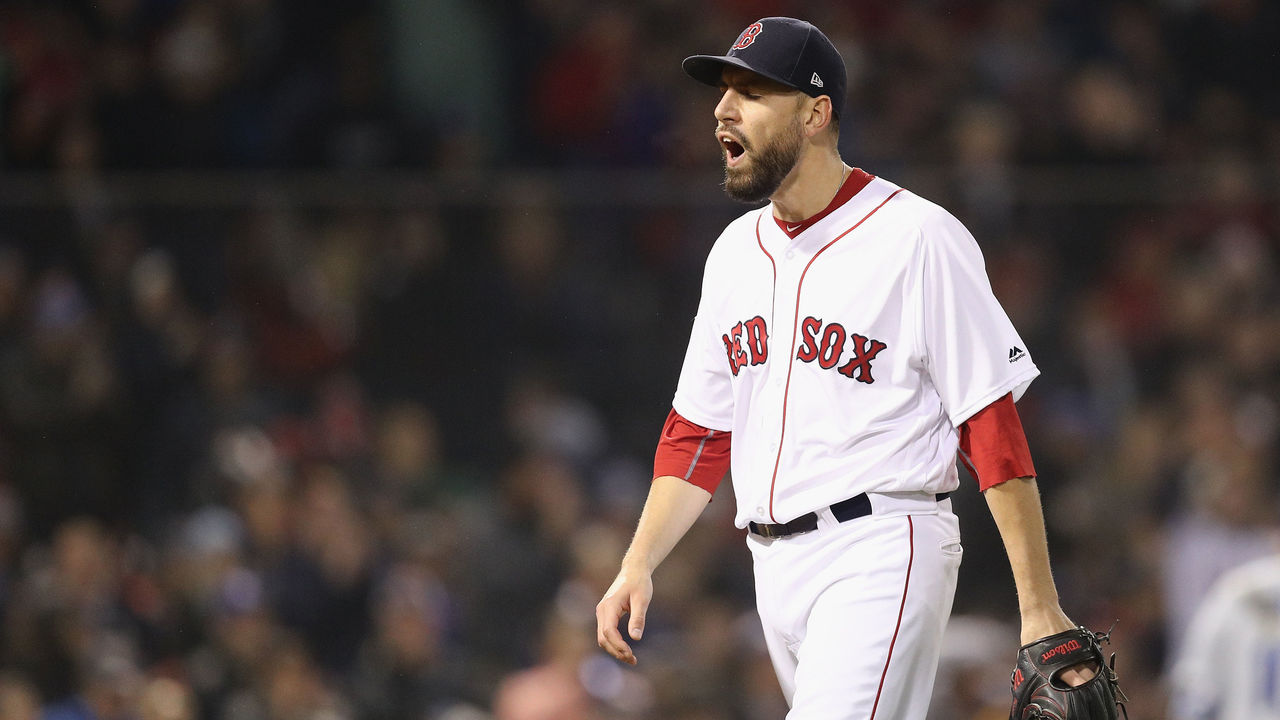 Boston Red Sox: Who takes the closer's job and runs with it?
For the first time since 2015, the Red Sox enter the spring without Craig Kimbrel anchoring the bullpen. While the seven-time All-Star is still a free agent and could return, it doesn't appear likely. That leaves Matt Barnes and Ryan Brasier as the favorites to land the job. Both right-handers are coming off strong seasons, and manager Alex Cora will wait to see if one can separate himself over the next six weeks.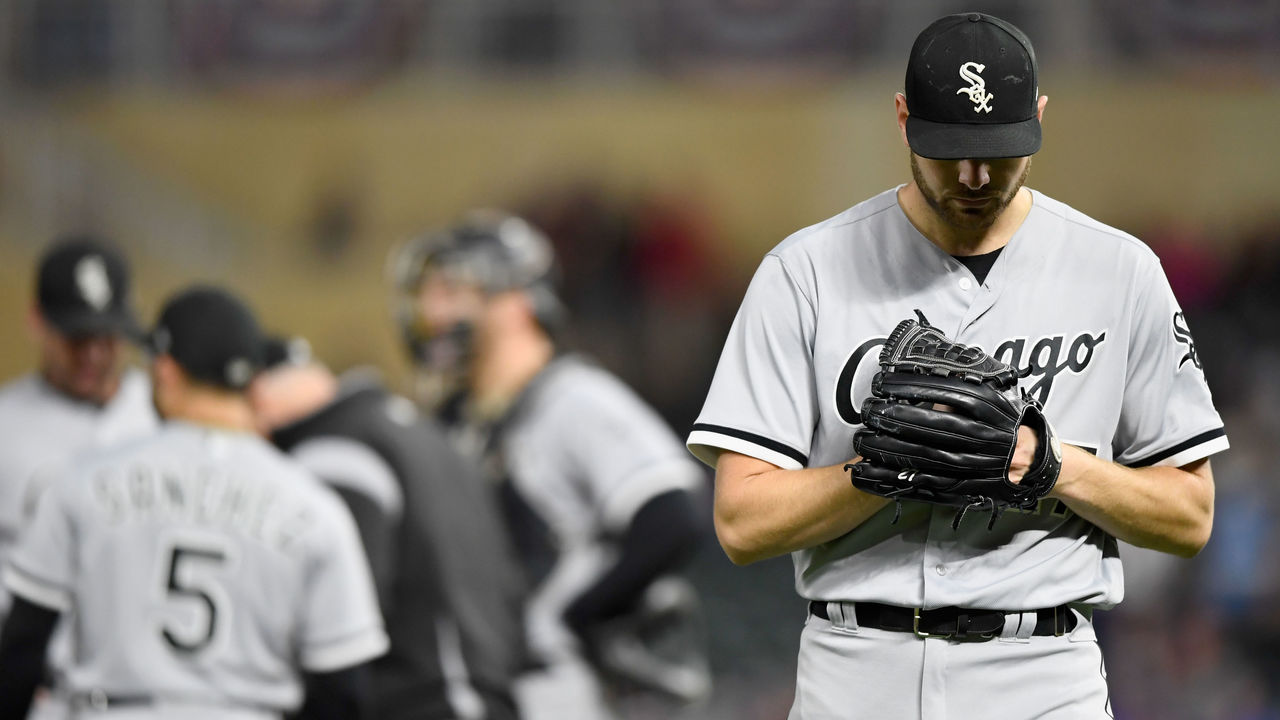 Chicago White Sox: Can Lucas Giolito put 2018 behind him?
As the White Sox continue to wait on Manny Machado, the club also has to worry about players already on the roster. Giolito was a disaster last season, finishing as one of the worst starters in the majors. At only 24 years old, there's no reason to write him off yet, but the coaching staff will want to make sure he starts 2019 on the right foot to avoid the unenviable "bust" label. Much of Chicago's future rests with the growth of the team's young starters, and Giolito is a big part of those plans.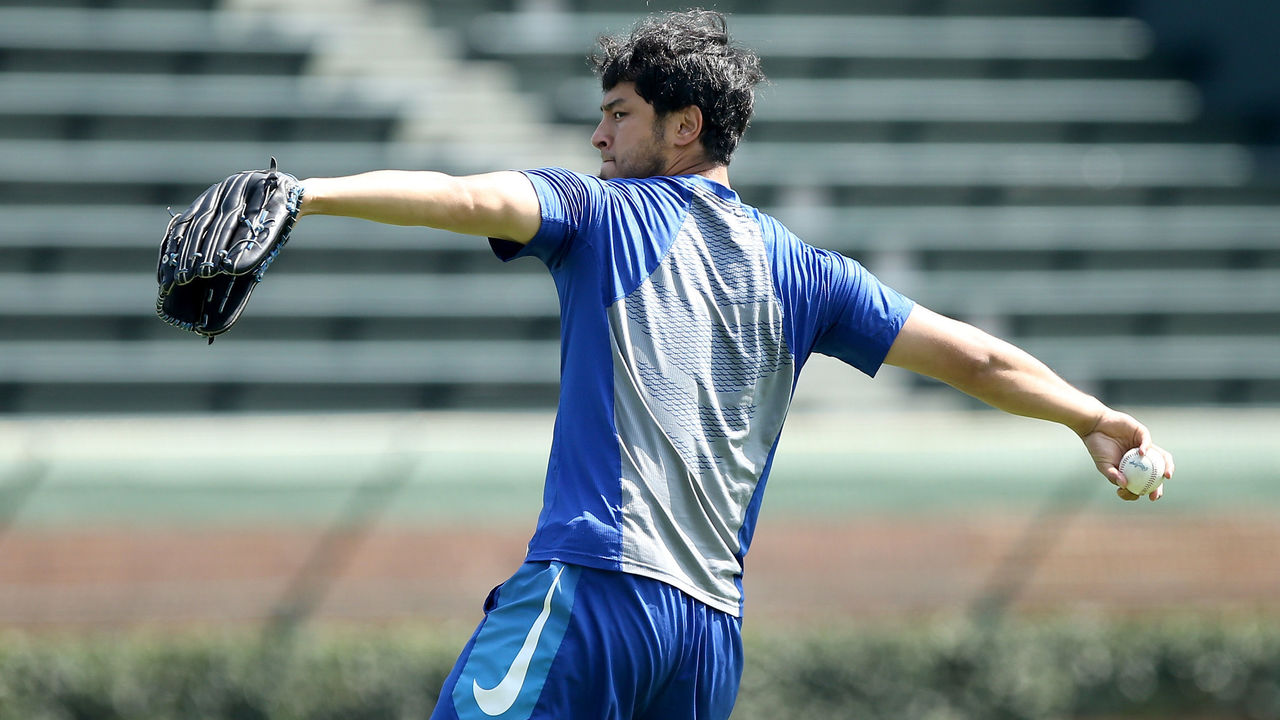 Chicago Cubs: Will the old Yu Darvish return?
The Cubs' commitment to Darvish in February 2018 ($126 million) created a financial crunch for the club this winter. Triceps and elbow injuries limited the four-time All-Star to just 40 innings in 2018, though Darvish said earlier this month that he's healthy. Chicago needs all its starters to make it through camp intact in order to reach the playoffs in the highly competitive NL Central.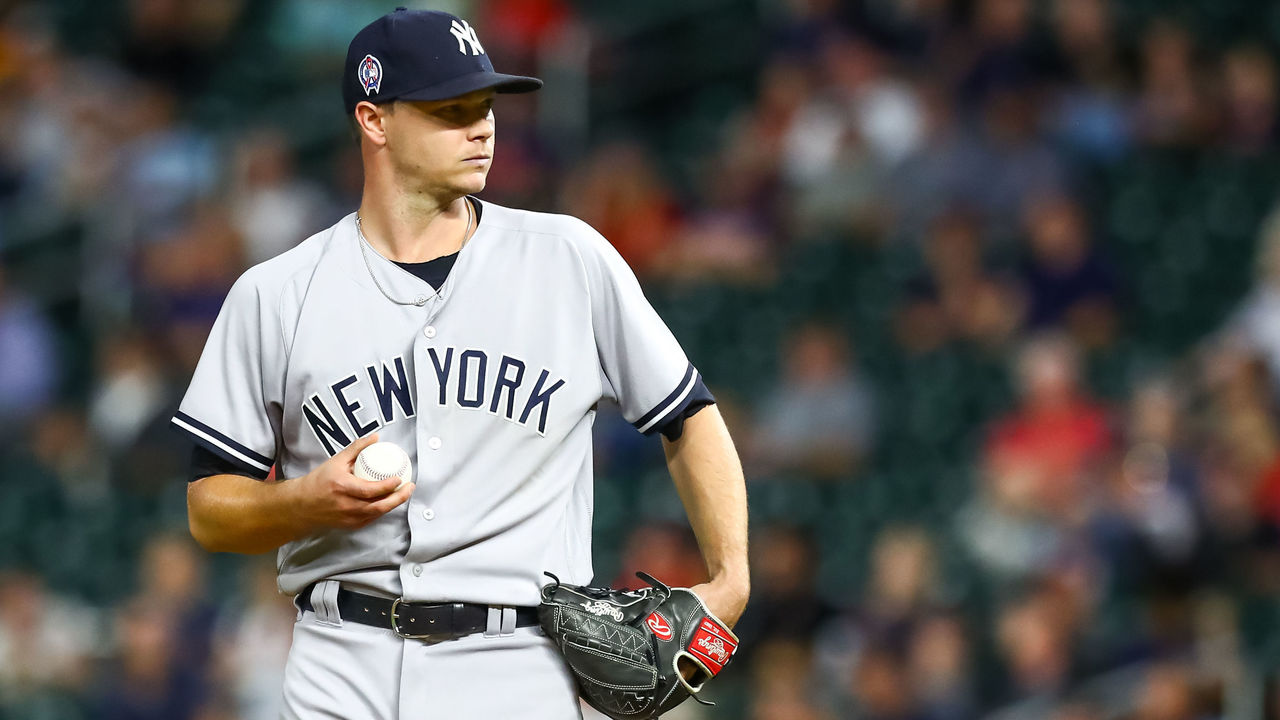 Cincinnati Reds: Will Sonny Gray regain confidence away from New York?
Following a fourth consecutive season in the NL Central basement, the Reds made several moves to improve their offense and are ready to take the next step. But they'll only go as far as pitching will take them. Veterans Alex Wood and Tanner Roark were brought in to help the rotation, though no starter is more important than Gray. Before he threw a pitch for the Reds, the front office gave the right-hander a three-year, $30.5-million extension in the belief that getting away from Yankee Stadium will help him.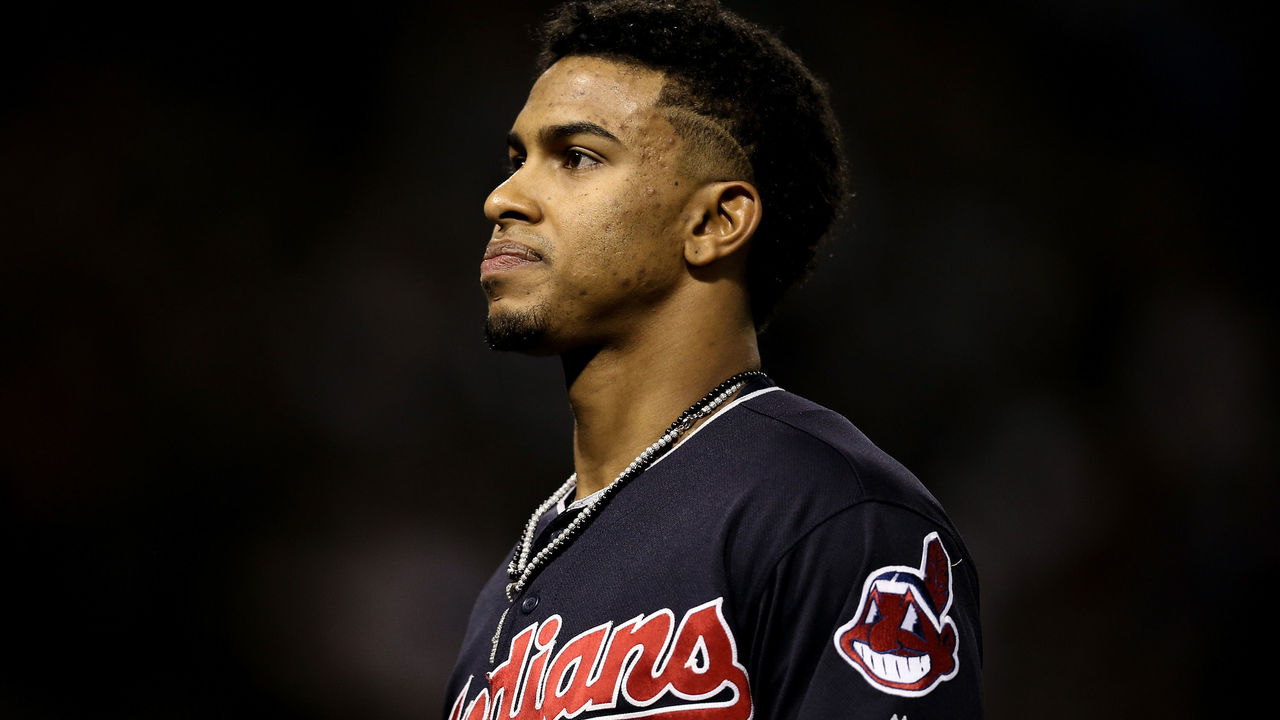 Cleveland Indians: How will Francisco Lindor's calf injury progress?
An underwhelming offseason left the Indians' offense with no margin for error, and the team now opens spring training with Lindor sidelined due to a right calf strain. The shortstop and his infield partner, Jose Ramirez, are MVP-caliber talents, and Cleveland can't afford to lose either for significant time. With so much of Lindor's game based on his legs, his recovery over the next two months is worth monitoring.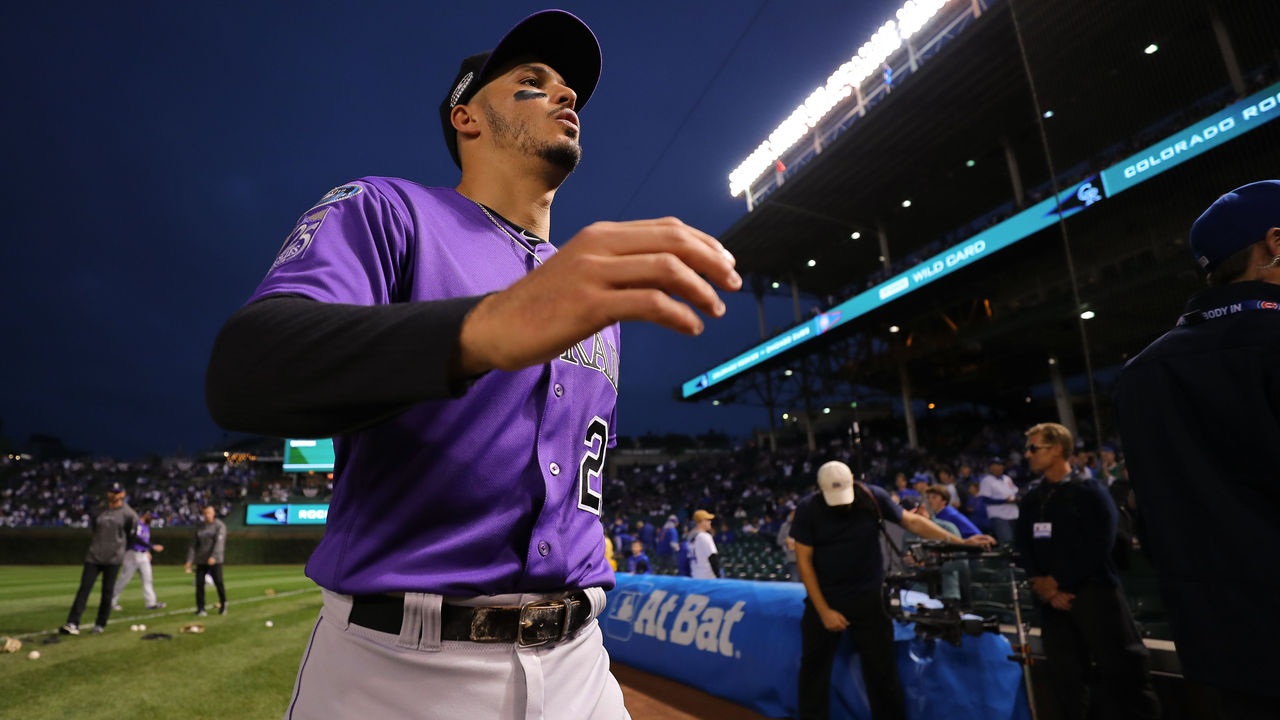 Colorado Rockies: Will Nolan Arenado ink an extension?
The biggest question for the Rockies comes off the field with Arenado, a franchise cornerstone, seeking a long-term extension. While ownership is confident a deal will get done, the clock is ticking, and negotiations may not spill into the regular season to avoid the distraction. The longer the Rockies wait, the more likely it becomes that Arenado hits free agency.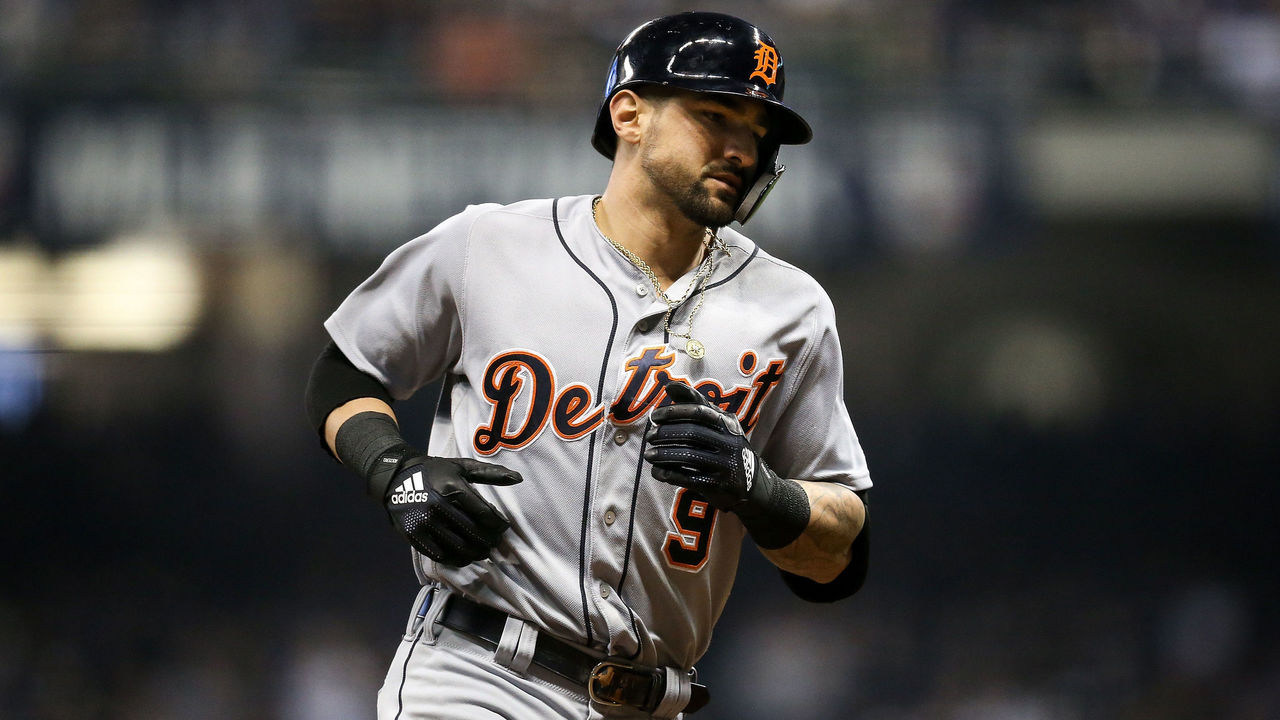 Detroit Tigers: Will an injury open the door for a Nicholas Castellanos trade?
Castellanos wants to be traded, and the Tigers want to move him, but they apparently haven't received an intriguing enough offer. With rosters mainly set, it might take an injury to open up a need for Castellanos. Though he's not heralded as a strong defender, the 26-year-old is coming off a 23-homer season with a .298/.354/.500 slash line that could help almost any team.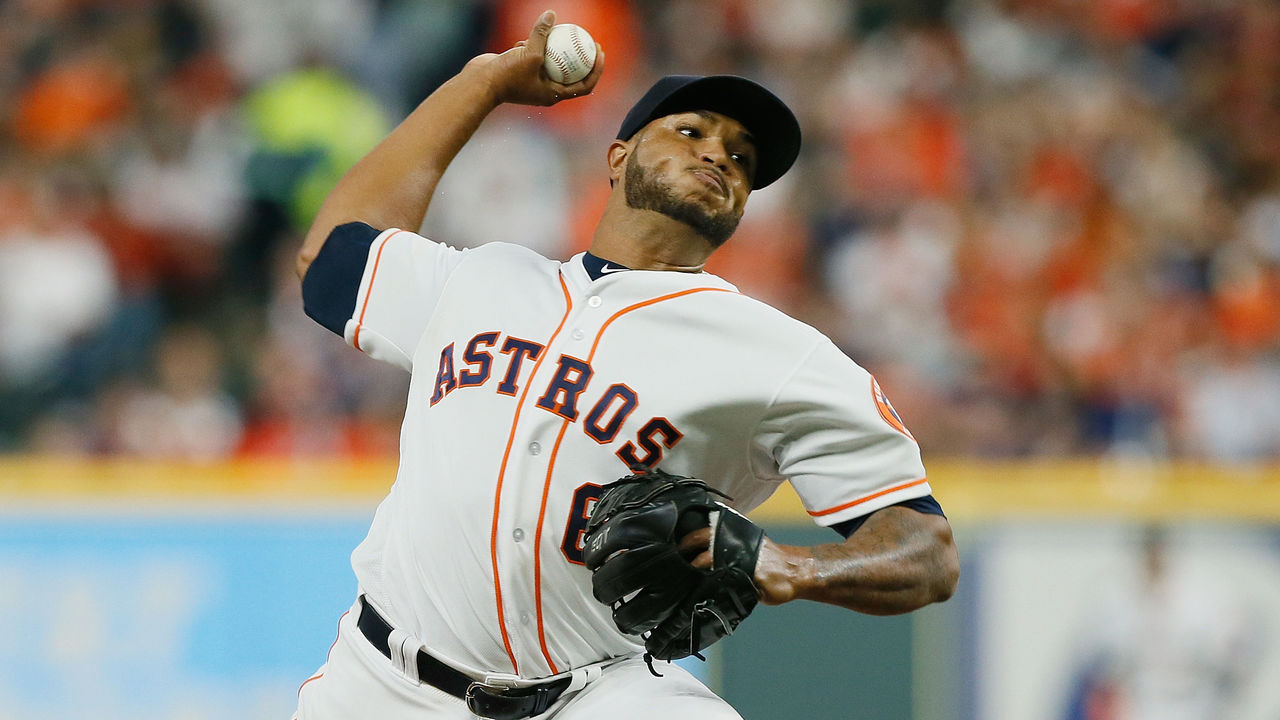 Houston Astros: Who will land the No. 5 spot in the rotation?
The Astros are expected to be World Series contenders again this year, and rounding out the back end of the rotation this spring will go a long way toward determining the extent of their success. Houston lost Charlie Morton (signed with Rays), Lance McCullers Jr. (Tommy John), and Dallas Keuchel (free agency) while bringing in only Wade Miley. The Astros will hope internal candidate Josh James can transition from the bullpen to the rotation, or maybe top prospect Forrest Whitley can do enough in camp to land an Opening Day roster spot.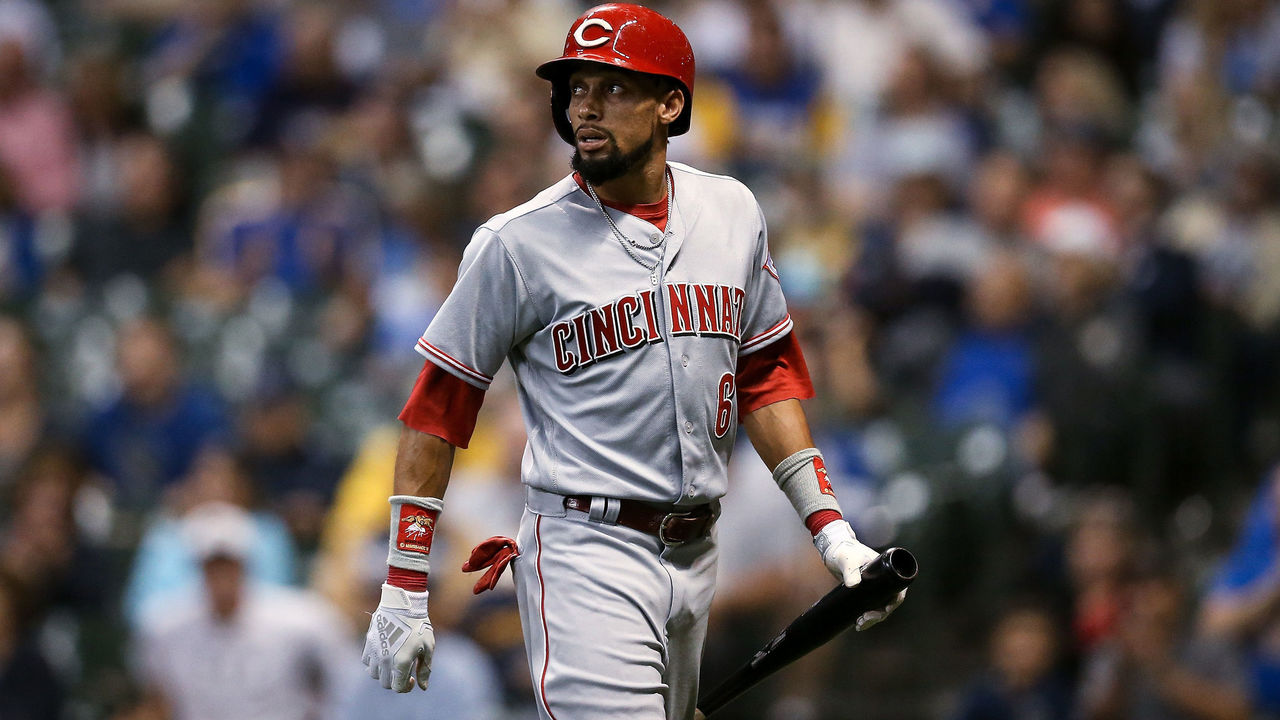 Kansas City Royals: Can they unlock something in Billy Hamilton?
Hamilton has long been one of baseball's biggest disappointments. Blessed with an elite glove and a track star's legs, the 28-year-old couldn't put it together offensively during his time in Cincinnati, which led him to land with the Royals. Kansas City hopes he can benefit from a new environment while becoming more of an offensive force. If he gets on base at even a decent clip, the Royals will be a terror on the basepaths, with Hamilton, Whit Merrifield, and Adalberto Mondesi running wild.
Los Angeles Angels: Can Matt Harvey be a frontline starter again?
The Angels will try to reach the postseason for just the second time in Mike Trout's tenure, but they'll need Harvey to play a key role. Their pitching staff lacks a clear ace, and the right-hander has the most polished resume among Angels starters. He showed flashes of his old self during his tenure with the Reds, and at 29 years old, there's reason for optimism. Harvey simply staying healthy may be enough for the Angels, a team that had only one pitcher throw 130-plus innings last season.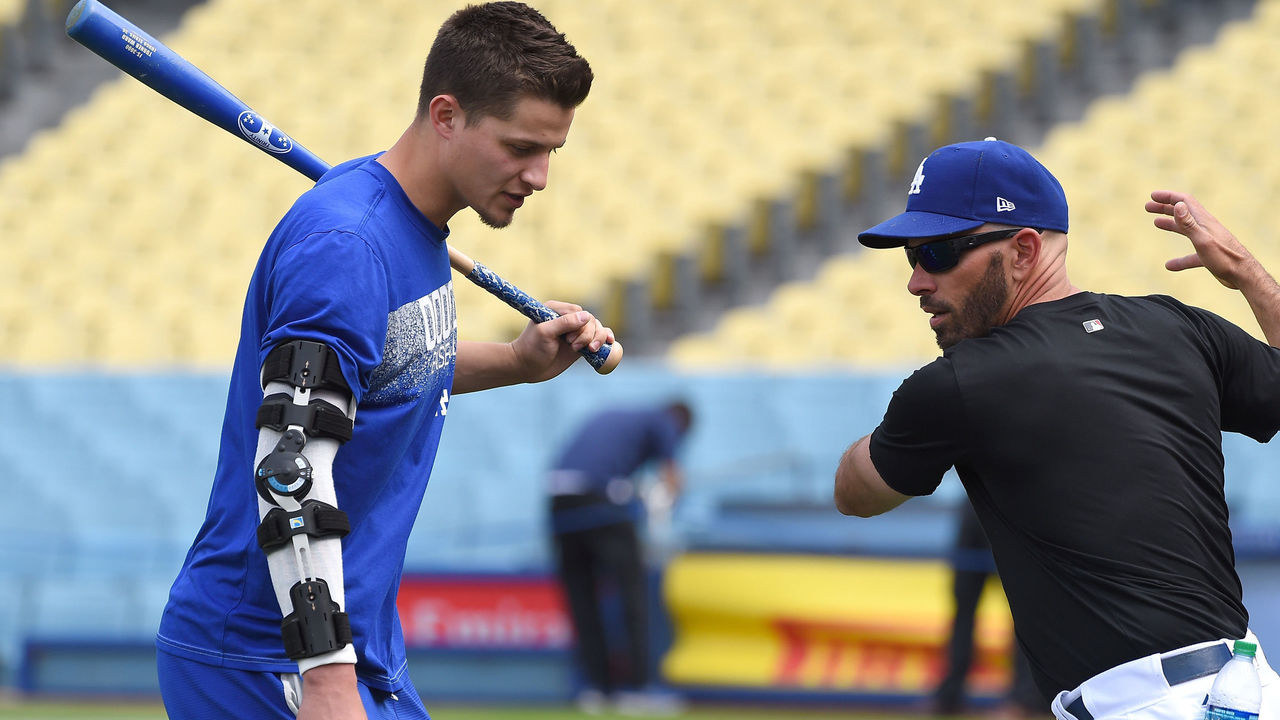 Los Angeles Dodgers: How will Corey Seager look following Tommy John surgery?
The Dodgers added A.J. Pollock and Russell Martin this winter, but the biggest boost to their offense will come from getting Seager back. The star shortstop was limited to 26 games last season before undergoing Tommy John surgery, and he anticipates being ready for Opening Day (position players have shown the ability to return from the procedure much quicker than pitchers). L.A. didn't re-sign Machado, making Seager's recovery critical to the Dodgers' success.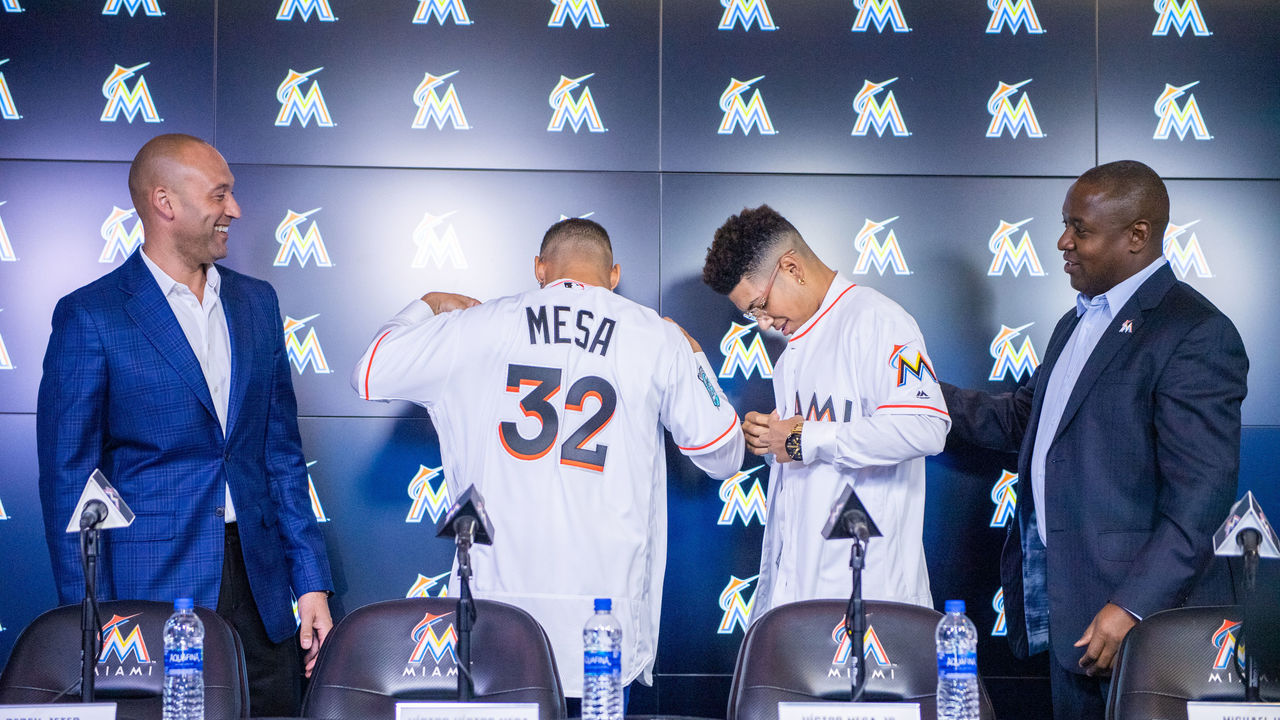 Miami Marlins: How will they begin to take shape?
It's officially Derek Jeter's roster after the departure of J.T. Realmuto, and two newer Marlins - Jorge Alfaro and Lewis Brinson - will be the focal points at camp. Alfaro is coming off a solid first full season in the majors with the Phillies, while Brinson hopes to put a disappointing freshman year in Miami behind him.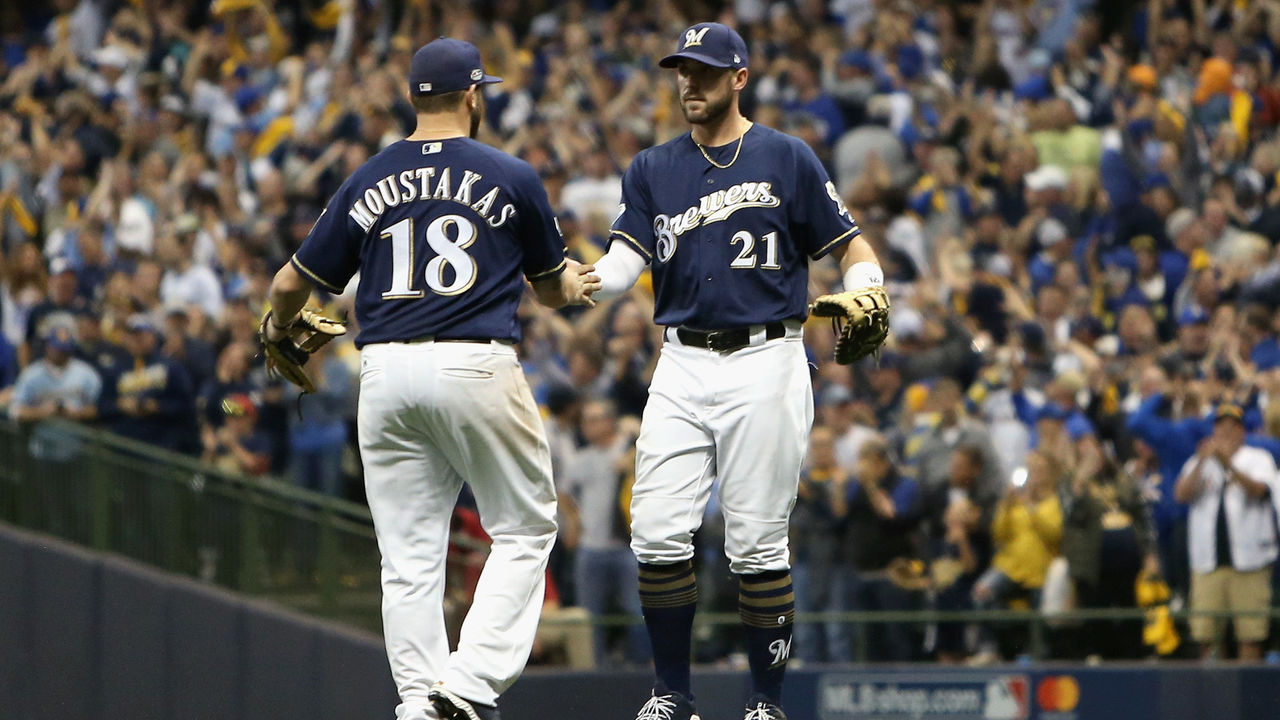 Milwaukee Brewers: Who plays second base?
The Brewers used seven different second basemen last season, and they enter camp again without the position locked down. Free-agent signing Cory Spangenberg is one option, though his .235/.298/.362 slash line across 116 games leaves much to be desired. Luckily for the Brewers, 2018 midseason acquisition Mike Moustakas is still available on the free-agent market. He fit in well with the club down the stretch last year. Milwaukee could add the veteran third baseman and move Travis Shaw to second.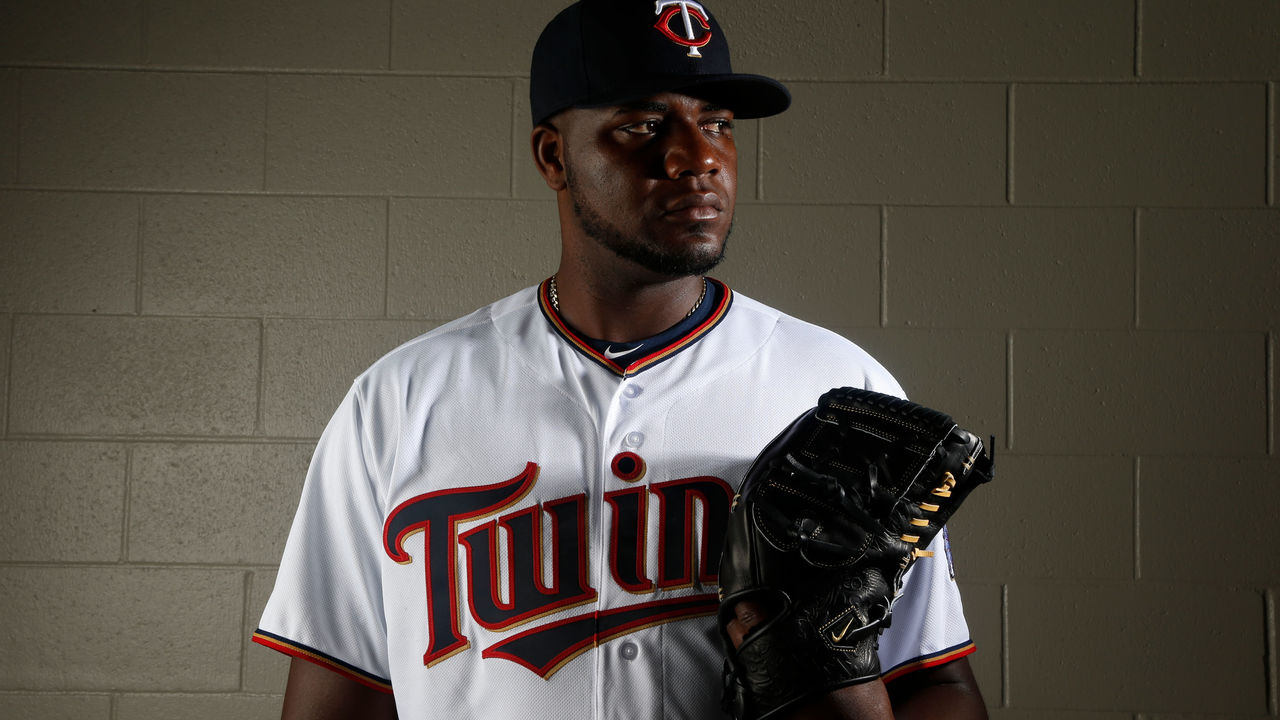 Minnesota Twins: Can Michael Pineda be a weapon in the rotation?
Pineda is ready to pitch for the first time since signing with the Twins 14 months ago, as he heads into spring training fully recovered from Tommy John and knee surgeries. Minnesota committed $10 million to the hard-throwing right-hander and needs him to play a major role if the team hopes to knock off the Indians for the division title. The Twins will likely limit Pineda's workload throughout the spring, but if he can give the club around 150 innings this season, that will be viewed as a success.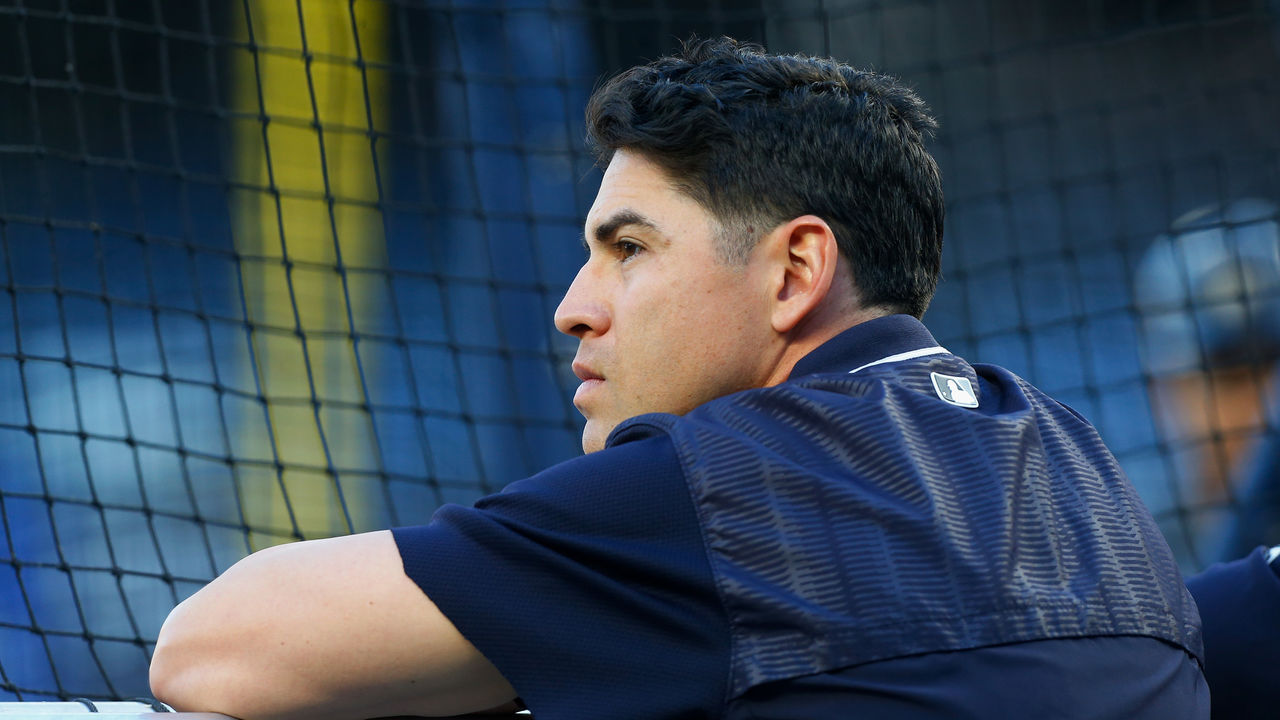 New York Yankees: Can Troy Tulowitzki and Jacoby Ellsbury make it through spring training healthy?
The Yankees are playing with house money with Tulowitzki earning the veteran minimum, but he's another former star coming back from an injury who's arguably the biggest story in camp. Ellsbury has become the forgotten man in the Bronx after missing all of 2018, but the speedy outfielder is still owed close to $50 million and will be on the Opening Day roster if he's healthy. With a buyout unlikely, the Yankees will want Ellsbury to play his way into the lineup, or at least be able to serve as a viable trade chip.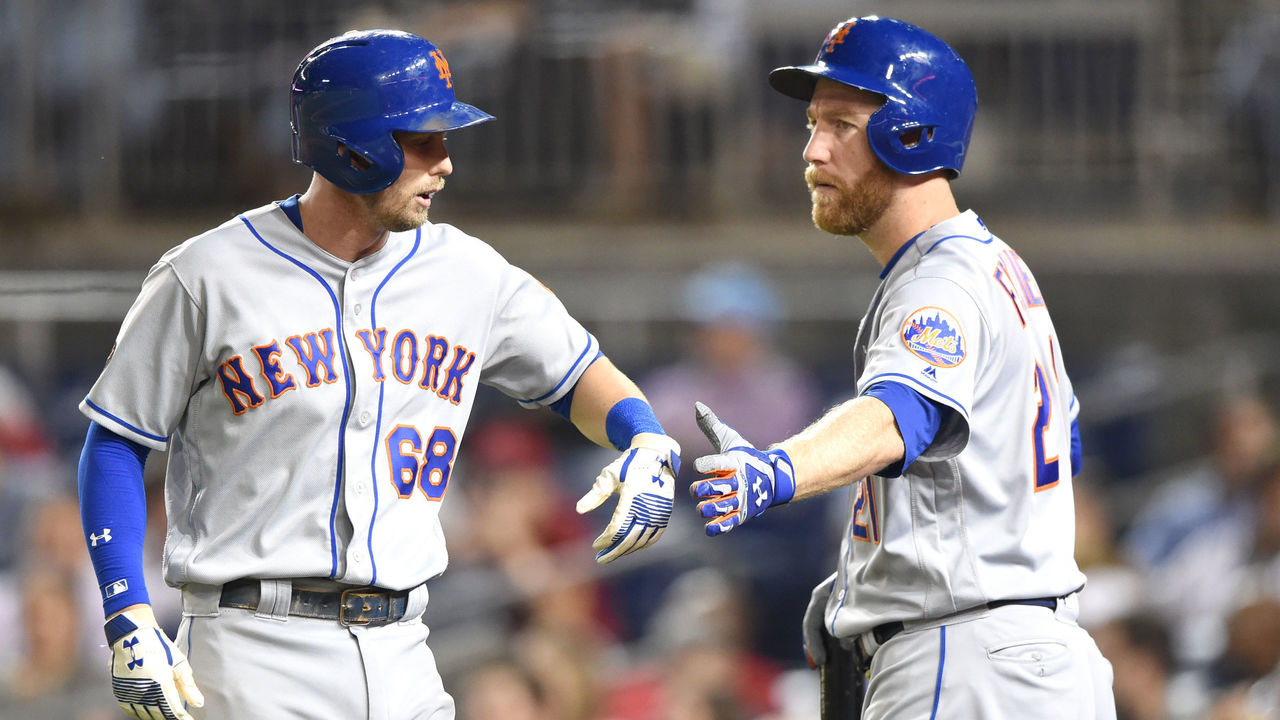 New York Mets: Where does everyone play?
General manager Brodie Van Wagenen has brought in the pieces, and now it's up to manager Mickey Callaway to decide how to use them. Forced to deploy Jose Reyes for 110 games last year, Callaway will have much better players at his disposal following the additions of infielders Robinson Cano and Jed Lowrie. Todd Frazier could see time at both corner spots, Cano might play second and first base, and Lowrie could move to the left side of the infield. Don't forget about Jeff McNeil, either.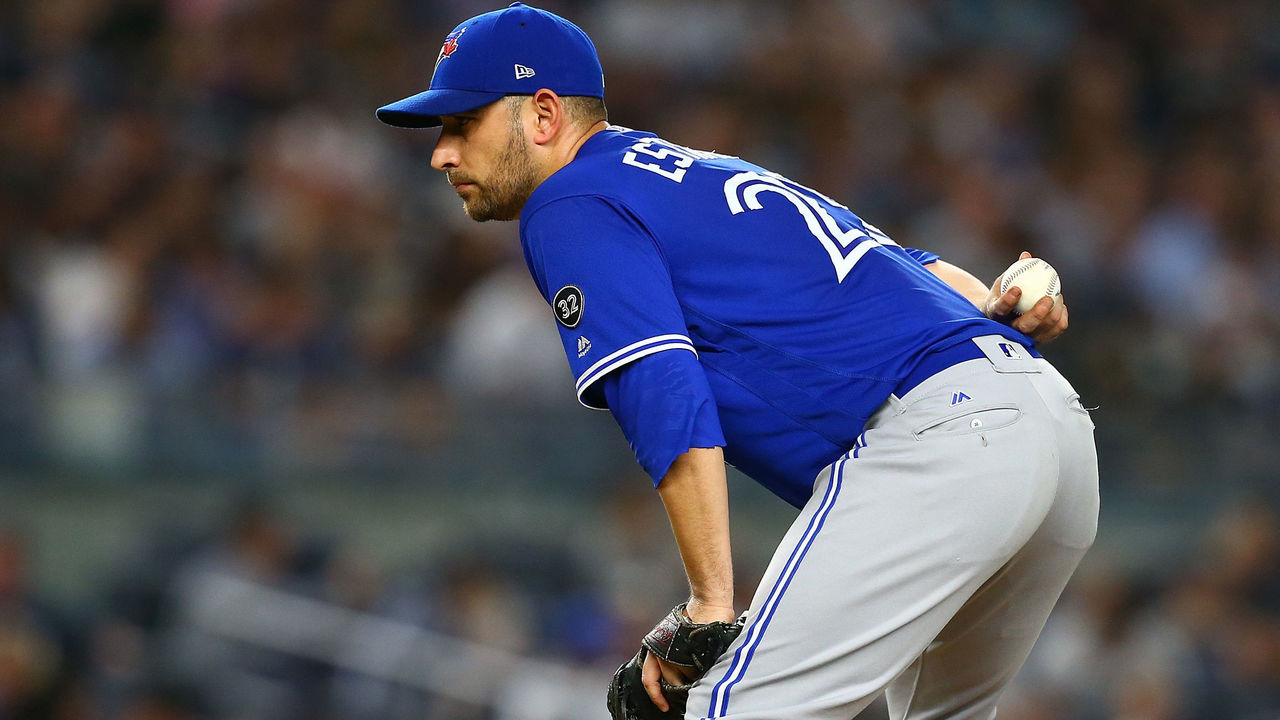 Oakland Athletics: Can Marco Estrada be a No. 2 starter again?
With Kyler Murray committed to the NFL, the focus in A's camp shifts to the rotation. Oakland received renaissance seasons from Brett Anderson and Edwin Jackson in 2018, and the club hopes a change of scenery helps Estrada find the form that made him an All-Star in 2016. For a modest investment ($4 million), the Athletics are banking on Estrada being an option for the top of the rotation as staff ace Sean Manaea recovers from Tommy John.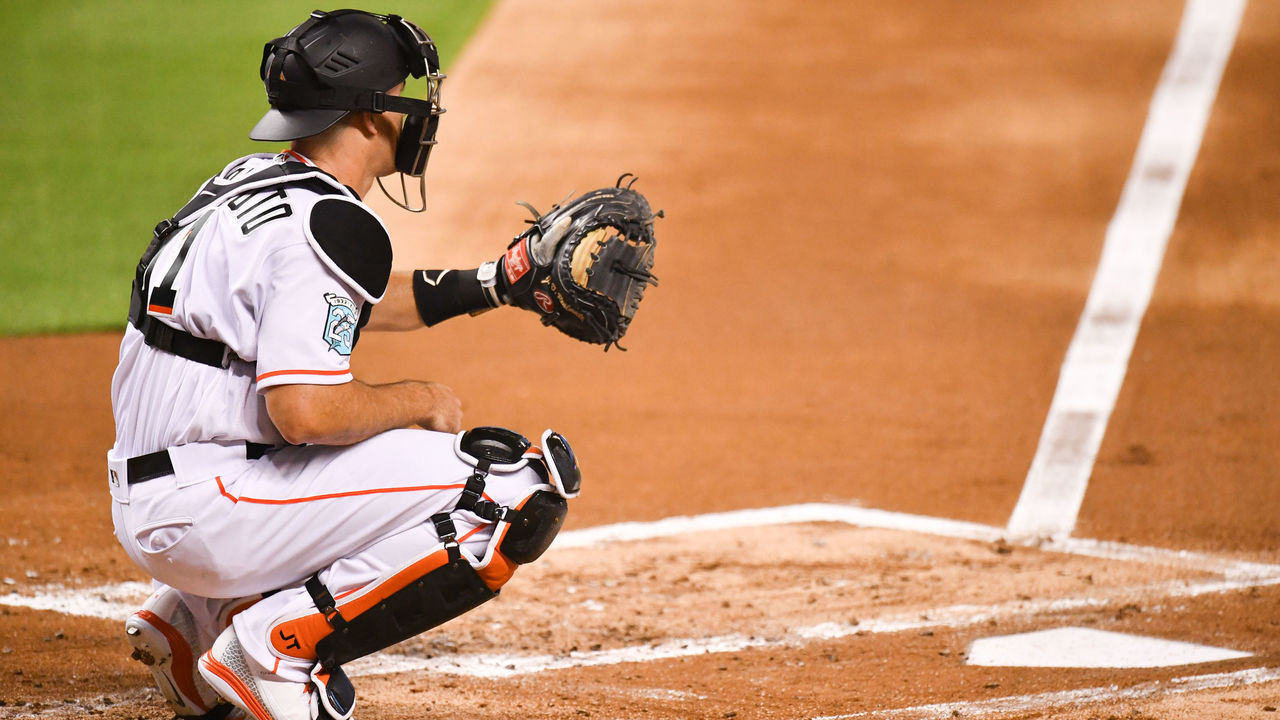 Philadelphia Phillies: How big will J.T. Realmuto's influence be?
The Phillies are fully on the other side of a lengthy rebuild and will benefit from a number of offseason additions, none more important than Realmuto. Acquiring the All-Star catcher prior to spring training should go a long way toward getting him acclimated with the pitching staff. Spending his entire career in the NL East should help, too. The front office traded for Wilson Ramos last season after not being sold on Jorge Alfaro, so we'll see how one of the league's best catchers handles Aaron Nola, Jake Arrieta, and others.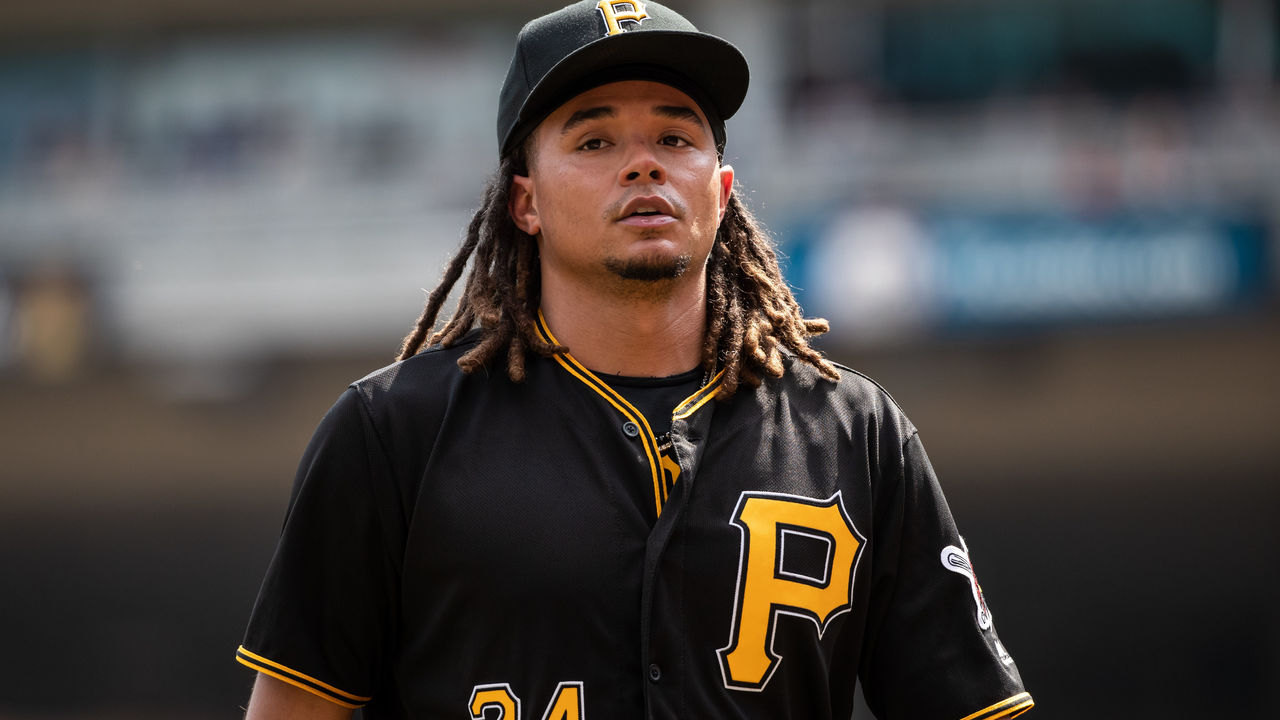 Pittsburgh Pirates: Can Chris Archer be an ace again?
The Pirates will hope a full season with the organization makes Archer more comfortable and allows him to lead the rotation the way they imagined when the team gave up future pieces to acquire the right-hander at the 2018 trade deadline. Archer's 10 starts with Pittsburgh were underwhelming (4.30 ERA), but now he's healthy following offseason hernia surgery. That's good news for a Pirates team in tough to stay out of the NL Central basement.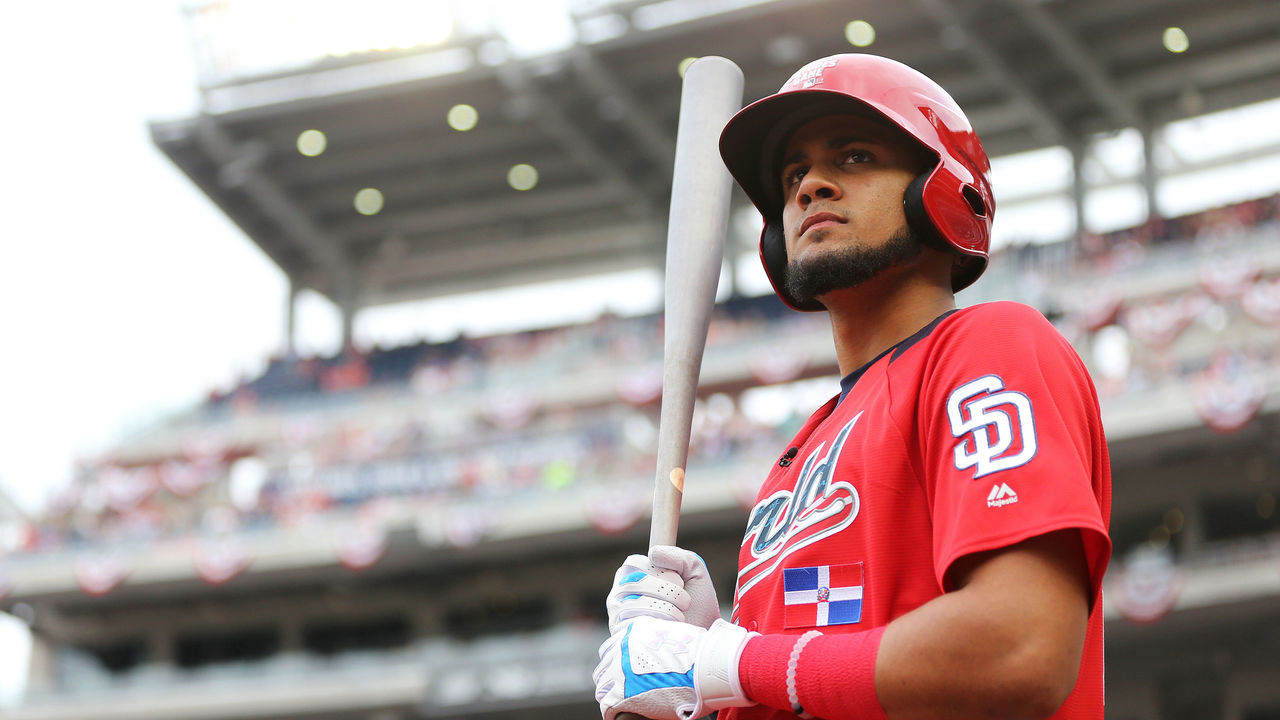 San Diego Padres: How close is Fernando Tatis Jr.?
Tatis will give the Padres some indication of how far along they are in their rebuild with his performance this spring. The No. 2 prospect in baseball will be in camp as a non-roster invitee, and he's close to being major-league ready after a strong year in Double-A. Still, at just 20 years old, it's unlikely Tatis makes the Opening Day roster, though a strong spring performance might mean he's not far off.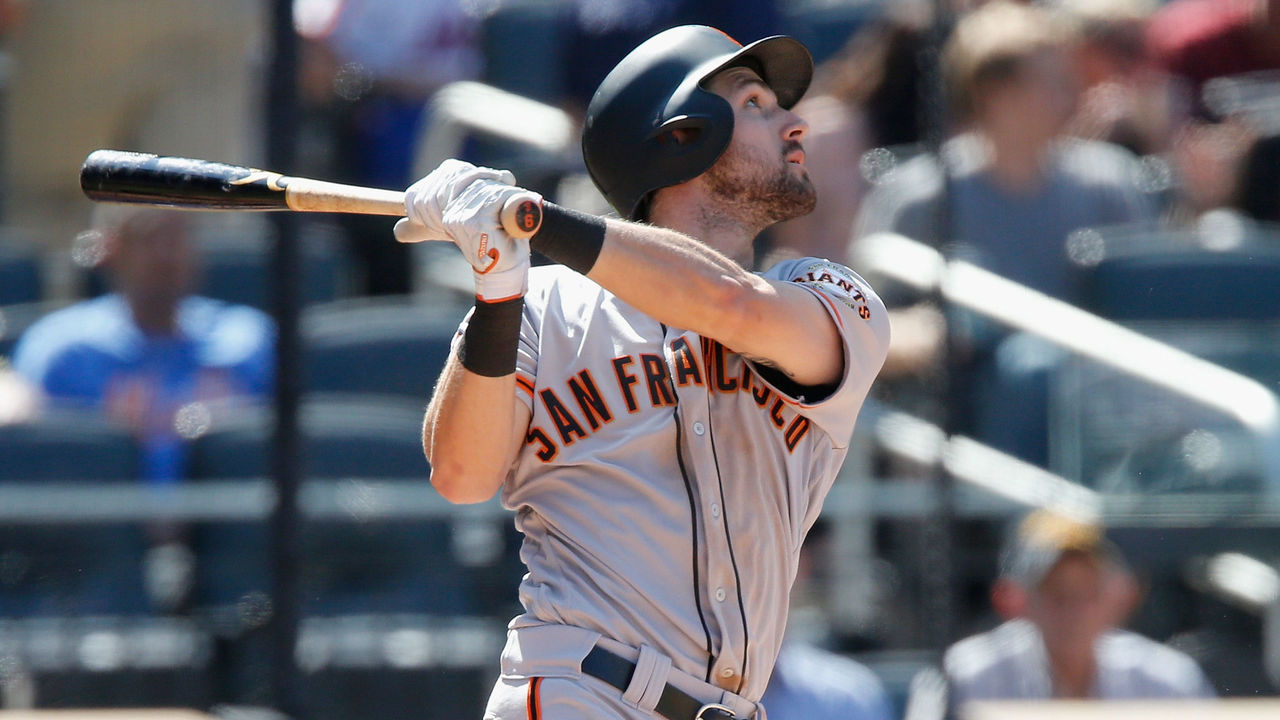 San Francisco Giants: How do they improve the outfield?
While the Giants hope to sign Bryce Harper, the team opens camp with Steven Duggar, Mac Williamson, and Chris Shaw (183 combined MLB games) as its projected outfield trio. That won't give the fan base confidence in a San Francisco playoff push during what could be Madison Bumgarner's final year with the club. Even if the front office can't land Harper, making a play for one of Adam Jones, Marwin Gonzalez, or Carlos Gonzalez would improve a team trying to win now.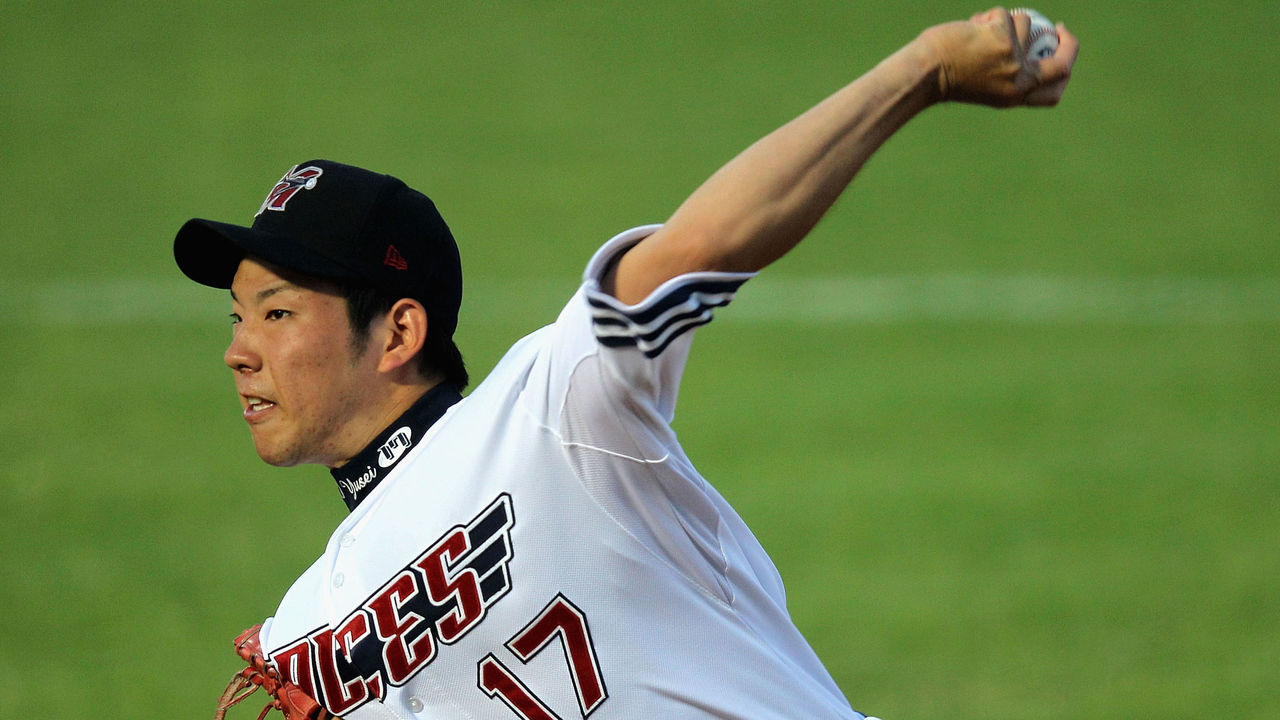 Seattle Mariners: How will Yusei Kikuchi adjust to MLB?
Most of the headlines the Mariners generated this winter were because of departures, but inking Japanese starter Kikuchi to a four-year deal made a major splash on the international market. Kikuchi will have to acclimate on and off the field to a new league and country. As Seattle goes through a transitional phase, he projects to be a major piece.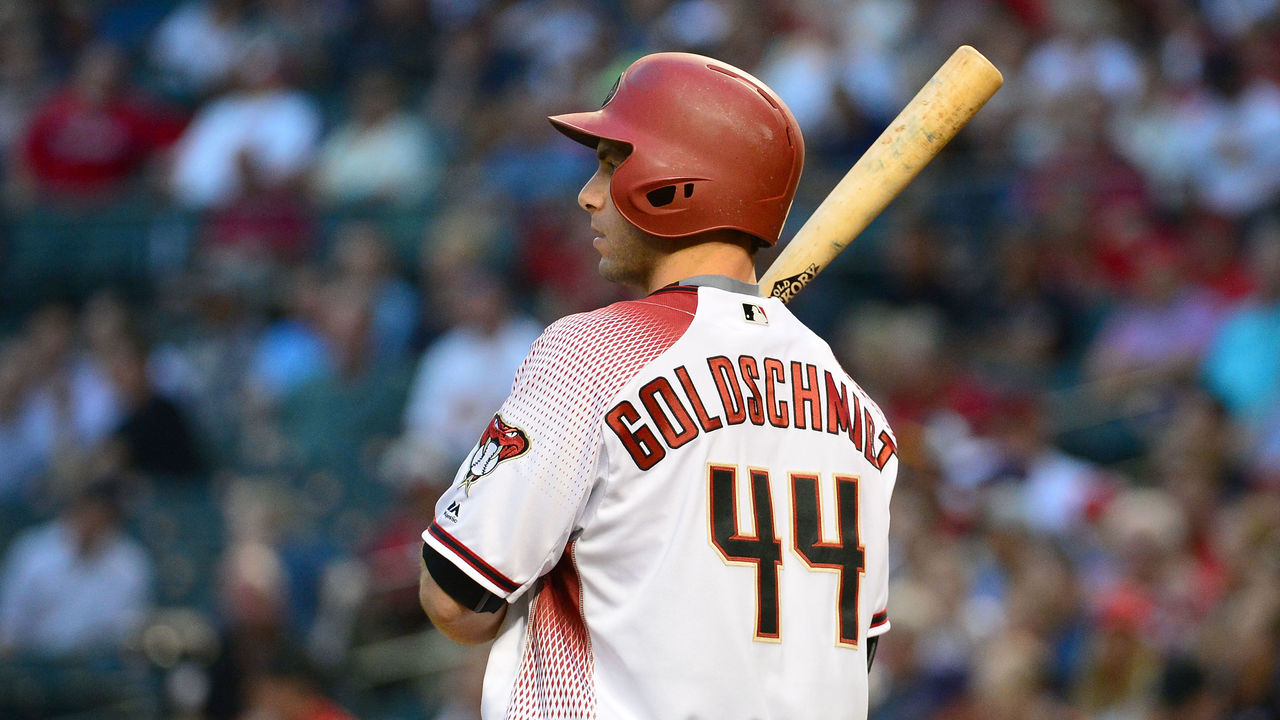 St. Louis Cardinals: Will Paul Goldschmidt give the offense what it lacked?
The Cardinals haven't reached the postseason since 2015 - an eternity in St. Louis - partly because their offense lacked thump. Enter Goldschmidt and his 33 homers and .922 OPS from a season ago. Now the Cardinals have a powerful trio when he's combined with Matt Carpenter and Marcell Ozuna. Goldschmidt's spent his whole MLB career with the Diamondbacks, however, so adapting quickly will be key for the six-time All-Star.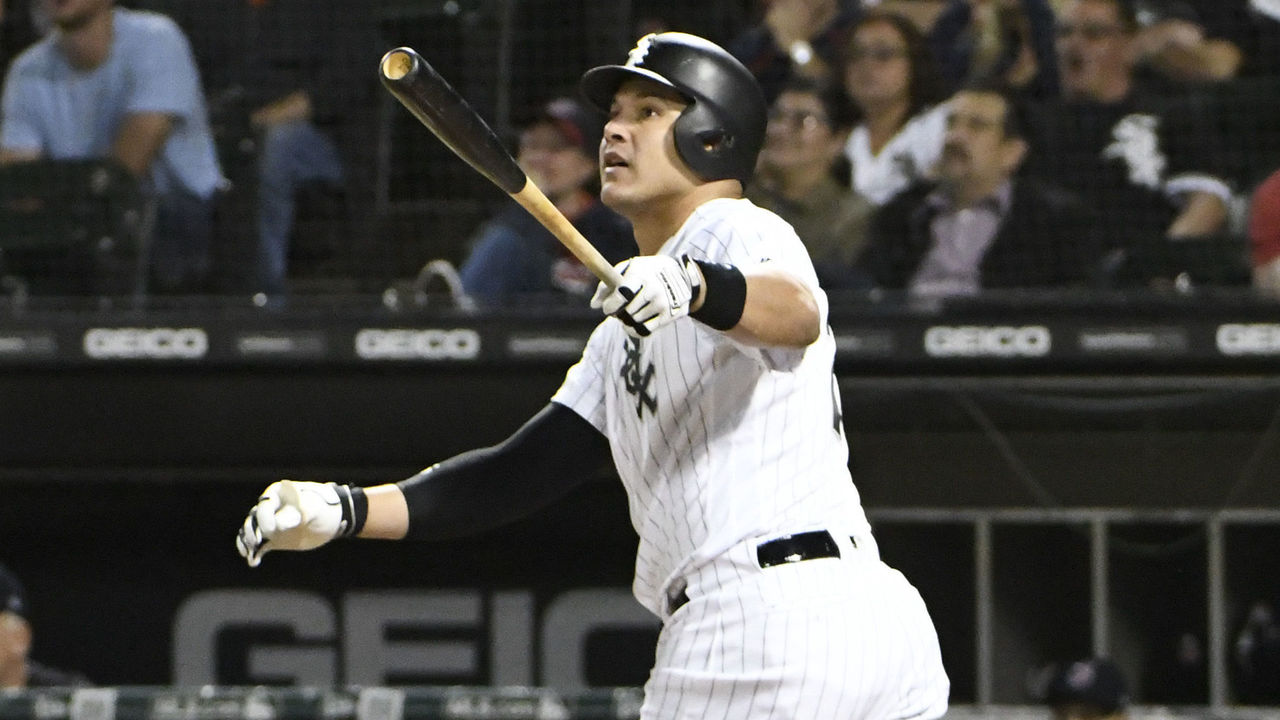 Tampa Bay Rays: Can Avisail Garcia bring some much-needed power?
The Rays didn't make a play for Nelson Cruz and instead are banking on a bounce-back season from Garcia. At just 27 years old and a season removed from his lone All-Star appearance, there's plenty to like, even after a down year when he hit .236/.281/.438 with 19 home runs in 93 games. Tampa overachieved in 2018 with an offense that lacked impact names, and the team needs Garcia to provide power in the middle of the order, having lost its three best home-run hitters from last year.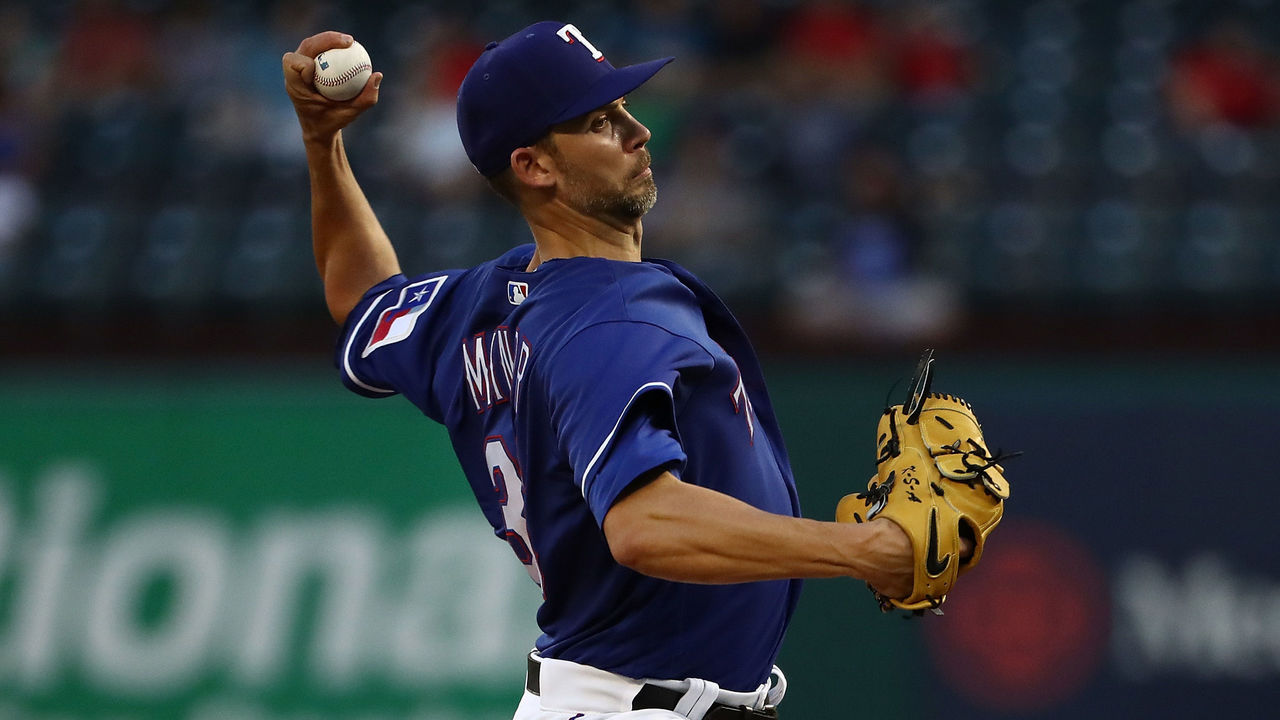 Texas Rangers: Can the rotation stay healthy?
Every Rangers starter enters camp with an injury concern. No pitcher in the projected rotation threw more than 160 innings in 2018. Shelby Miller made just four starts, and neither Edinson Volquez or Drew Smyly pitched while recovering from Tommy John surgery. In fact, Mike Minor is the only member of the staff who hasn't undergone the procedure. Texas will likely use plenty of starters this season.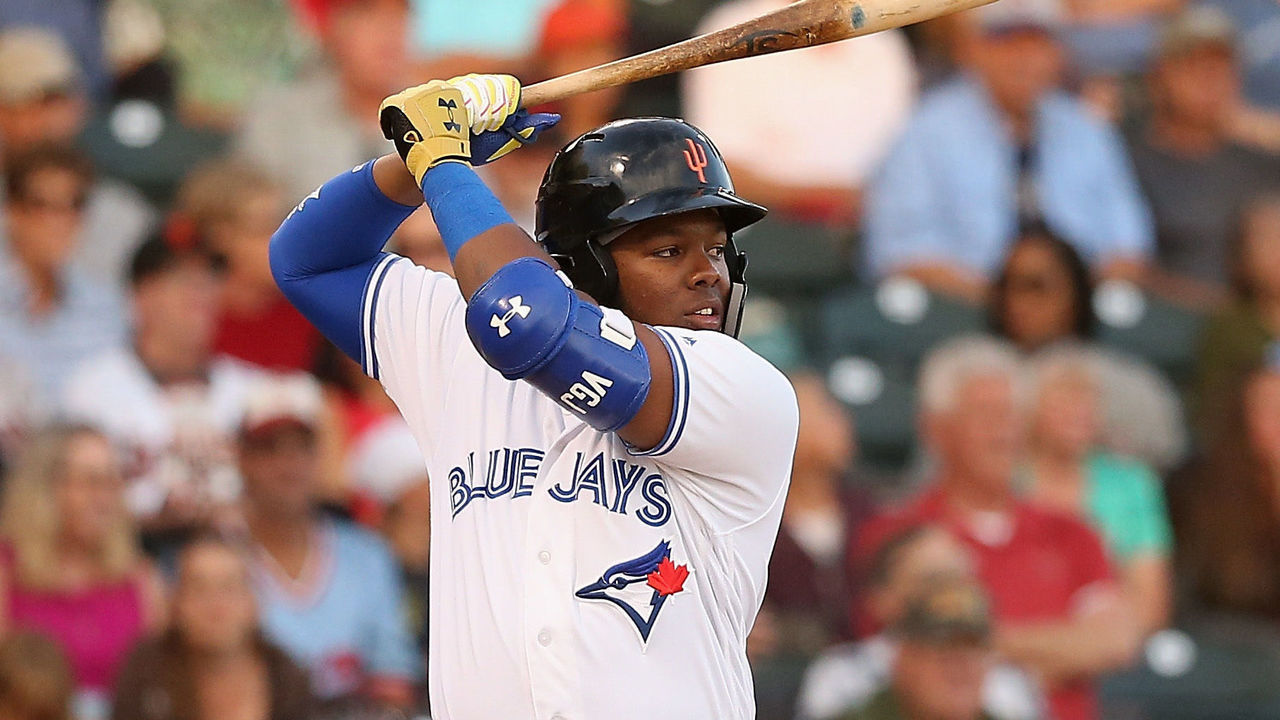 Toronto Blue Jays: How bad will Vladimir Guerrero Jr. make MLB's service-time rule look?
Guerrero received only 13 at-bats during major-league spring training last season, but baseball's top prospect will feature much more prominently for the Blue Jays this spring. The 19-year-old has hit at every minor-league stop and posted a .402 average in Double-A in 2018. It'll be interesting to see how Toronto explains its decision to keep Vlad Jr. in the minors come Opening Day if he continues to dominate at the plate throughout February and March.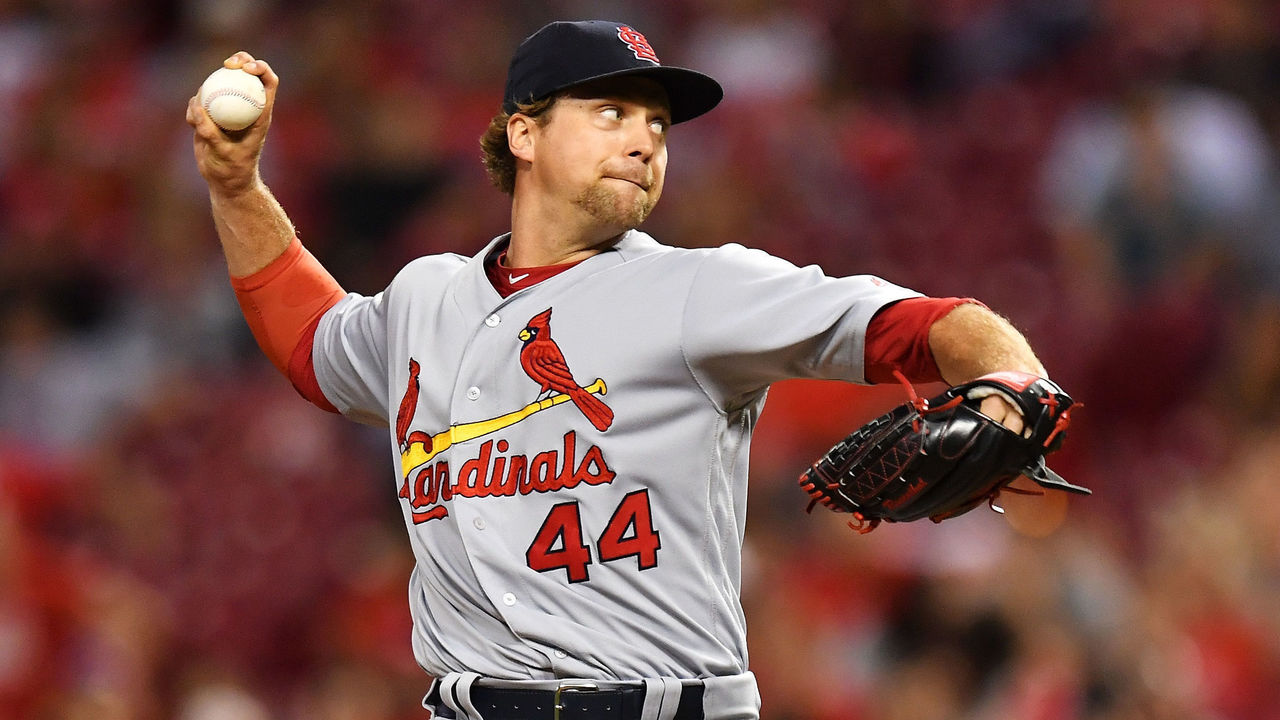 Washington Nationals: Can Trevor Rosenthal and Kyle Barraclough form a dominant duo?
The Nationals brought in Barraclough and Rosenthal to complement All-Star closer Sean Doolittle. However, there are concerns attached to both setup men. 2018 was Barraclough's career-worst year thanks to a second-half collapse in which he posted a 13.50 ERA across 17 appearances, while Rosenthal hasn't pitched a major-league game since 2017 after undergoing Tommy John. If both relievers are healthy and performing to their capabilities, the Nationals should have a lockdown 'pen.