A tale of 2 openers: How Rays' Stanek, Wood approach unconventional role
With all due respect to Zack Cozart and like-minded detractors, the convention-flouting Tampa Bay Rays have been one of the league's top run-preventing teams since implementing their "opener" strategy - that is, sending out a bat-missing reliever to start games (ideally neutralizing the opponent's best hitters), and then having an innings-eating starter take over in the second or later - back in May.
Can the Rays' newfound success be solely attributed to their new strategy? Of course not. Blake Snell is a stud, after all. So, too, are Nathan Eovaldi and Chris Archer (although neither are still employed by the team). Moreover, with so many moving, inscrutable parts to this thing, any attempt to evaluate the strategy would surely be corrupted by some impertinent data. Nevertheless, since first sending out Sergio Romo to open May 19 against the Los Angeles Angels - evoking Cozart's ire in the process - the Rays are fourth in the majors in ERA (3.47) and ground-ball rate (45.4 percent), fifth in WHIP (1.19), and seventh in strikeout rate (24 percent). And of the 13 different starters the Rays have used over the past three months while significantly overhauling their roster, at least six could be confidently characterized as openers.
It's not not working, that's for sure.
Amid the promising early returns, though, it's easy to forget that the dudes actually responsible for executing the club's plan - those role-defying hurlers who could be asked to extinguish an eighth-inning fire on a given night and then start the following day's game - are still very new to all of this. No manual exists yet to show relievers-turned-openers how to navigate a job they've never done before, in a role that didn't even exist, really, until a few months ago.
"A lot gets (said) about the starter that goes into the bullpen, and probably not enough is said about the bullpen guy that turns into the opener," Rays manager Kevin Cash recently told theScore. "Because that's a challenge."
Indeed, it is. And, as it turns out, two of the Rays' most heavily used openers go about the challenge very differently.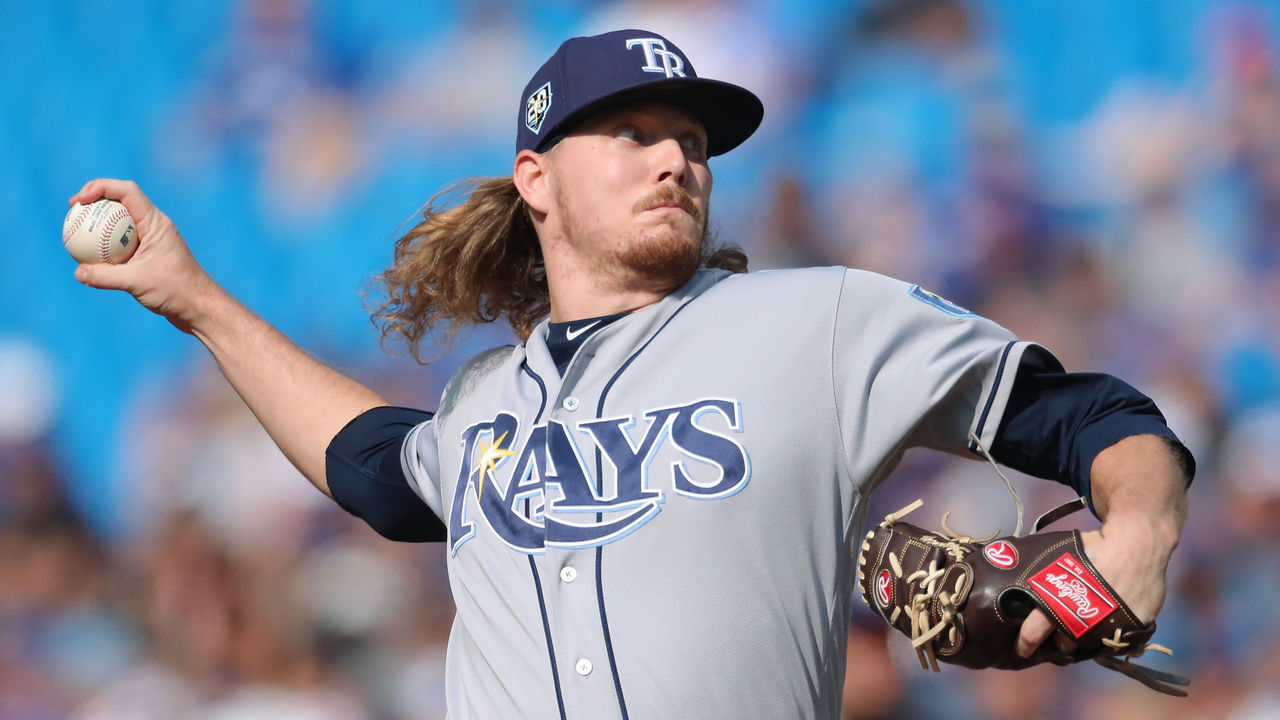 In 2016, a couple months into his second tour of Double-A Montgomery, Ryne Stanek - a first-round pick back in 2013 - was converted into a full-time reliever. The 27-year-old right-hander then pitched exclusively out of the bullpen until being recalled by the Rays in May. As such, even though Stanek has opened 19 times for Tampa Bay this season (he technically ranks second on the team in games started), his pregame routine remains the same whether he's opening or coming out of the bullpen.
"It doesn't really change," Stanek said. "I try to keep everything the exact same. I go out and stretch with the team, play catch, and run, and do all my normal day-to-day stuff because I'd rather stay in that routine and just pitch in the first and be able to be done as opposed to try to change and have a couple different things that I do in the course of the week or the series or whatever. The more simple and easy the transition is, the better for me."
Hunter Wood, meanwhile, prefers to tailor his routine for his role. If he's scheduled to open (Cash usually notifies pitchers the night before), the 25-year-old - who rejoined the Rays' bullpen for good in July and has since opened six times - will arrive at the ballpark with a completely separate warmup plan from the one he follows on a standard bullpen day.
"It's actually a lot different," said Wood. "I just do a regular starter routine since I've been a starter my whole career (in the minors) until mainly this year, so I have a pretty good routine down.
"I show up to the field with everybody else. I hang out, get in the hot tub, start stretching. Probably about an hour before the game I'll get an arm stretch, go and do some (plyometric exercises), then probably go out about 30 minutes early and do little stretching on the field, running, start playing catch 15 minutes (before first pitch), and get going."
Stanek, Wood as openers:
| Pitcher | ERA | FIP | WHIP | BABIP | WAR |
| --- | --- | --- | --- | --- | --- |
| Ryne Stanek | 2.51 | 3.44 | 1.01 | .224 | 0.7 |
| Hunter Wood | 4.35 | 1.51 | 1.74 | .500 | 0.4 |
Moreover, both pitchers have different answers to the burning question surrounding this new part-time gig: What does one do when their night is done 14 minutes after first pitch? (On average, Stanek faces six batters per start, while Wood has typically gotten through about eight before being yanked. Neither has completed more than two innings in a start.)
Stanek, for his part, likes to rejoin his teammates in the dugout after opening up a ballgame.
"I'll go in and do my shoulder care, arm care, just basic stuff, and then come back out after an inning of doing that or so, and then basically just be the best cheerleader I can be at that point," he said.
"I always come back out," he continued. "I mean, I don't think they would say anything if I did stay in (the clubhouse) but I would just get bored. If I'm going to be doing something at the field, I'd rather be watching the game and watching my teammates play. That's more fun to me."
Wood, however, prefers the quiet solitude of the clubhouse following an outing, and will only sporadically come back out to catch the live action.
"(I) pretty much chill in the clubhouse," he said. "And I'll run back out to the field here and there, but mainly chill in the clubhouse."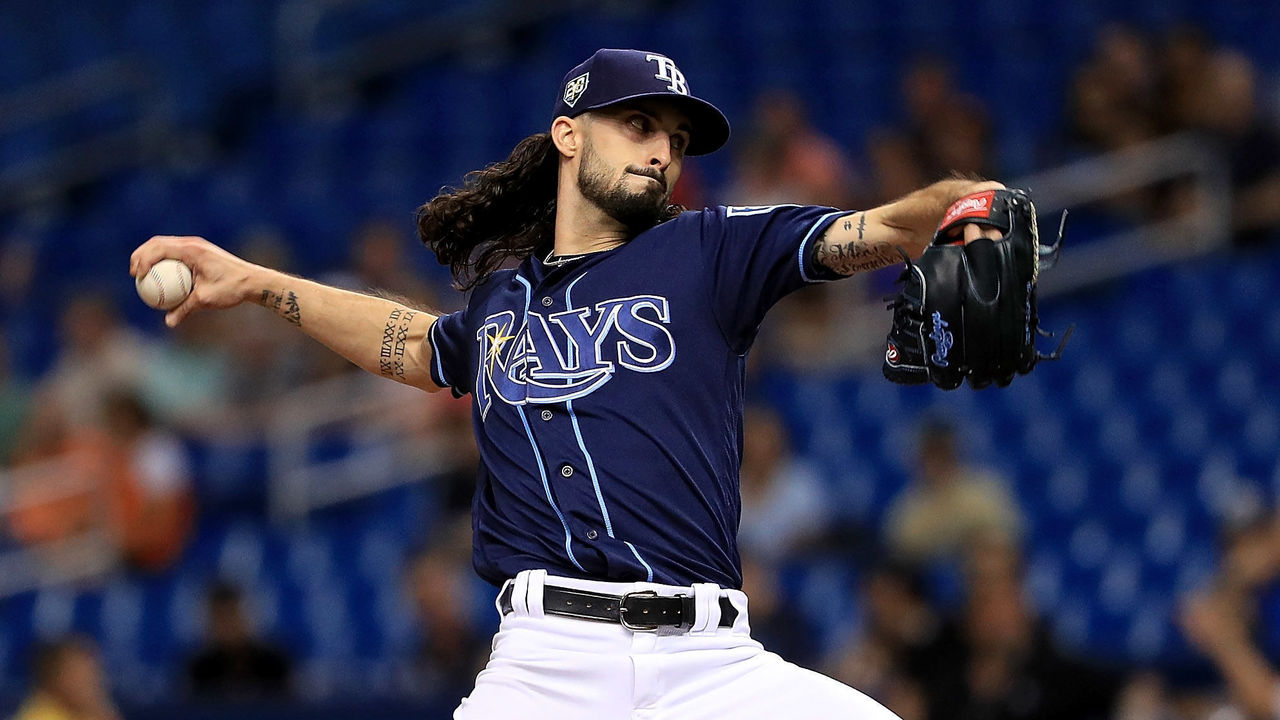 Perhaps, as Stanek and Wood get more experience "opening" - assuming the Rays continue to use the strategy, which is already gaining traction in rival front offices - their respective pre- and postgame rituals will become more homogenized. Perhaps the Rays will mandate certain practices for openers moving forward. Or maybe, they'll just let each guy continue to do what works for them.
After all, even though they go about the job differently, Stanek and Wood are clearly on the same page about one thing - they both dig the role.
"It's been good. I can't really complain," Stanek said. "It's been pretty successful. I don't mind it. It's not something that I definitely ever expected to be doing but since it started I don't mind it at all."
Added Wood: "It's a lot of fun. I feel like, as an opener, we go out there and try to set the tone from pitch one, because we know we're only going to throw one to two innings. (So we give) max effort, give it all we've got for two innings to start the game off. If we start that game off right, we're going to be pretty successful."
Jonah Birenbaum is theScore's senior MLB writer. He steams a good ham. You can find him on Twitter @birenball.
(Photos courtesy: Getty Images)
Comments
✕
A tale of 2 openers: How Rays' Stanek, Wood approach unconventional role
  Got something to say? Leave a comment below!