Force out: What happens to players who are designated for assignment?
Lindsey Wasson / Getty Images Sport / Getty
This has been a big year for one of baseball's most mundane transactions.
From Hanley Ramirez to Matt Harvey, from Phil Hughes to Melky Cabrera, from Adrian Gonzalez to Pedro Alvarez, there may never have been a season with more big names listed in the depths of the newspaper agate pages under those three cruel words: Designated for assignment.
When a team decides to DFA a player, he's taken off the 40-man roster immediately, and the team has seven days - a change this season, as previously it was 10 days - to trade him, send him outright to the minor leagues after he clears waivers, or release him. That is what happens from an official standpoint, but it's easy to forget that there is an actual person whose life is turned upside down when the DFA comes.
Imagine being a professional baseball player, but all of a sudden you have nowhere to play baseball. What do you do?
"It's a complete case-by-case basis," said Angels outfielder Chris Young, who was DFA'd by the Mets in August of 2014, then released before signing with the Yankees and rejuvenating his career.
"I went home, continued to work out and hit, and then I got the phone call from the Yankees. You don't know anything. I didn't know anything. I was just hopeful that another opportunity would come my way, and when it did, try to take advantage of it."
Young makes it sound fairly simple, but just going home and working out to stay in game shape is a challenge. If and when another team comes calling, the opportunity to make an impression can be fleeting.
The best way to prepare for that would be to head to the organization's minor league facility, hit the gym, and get some reps on the field with minor leaguers. When a player is designated for assignment, though, that is not an option - even if the team's plan is for an outright assignment to the minors. During that week, the player is not part of the team, but also not free.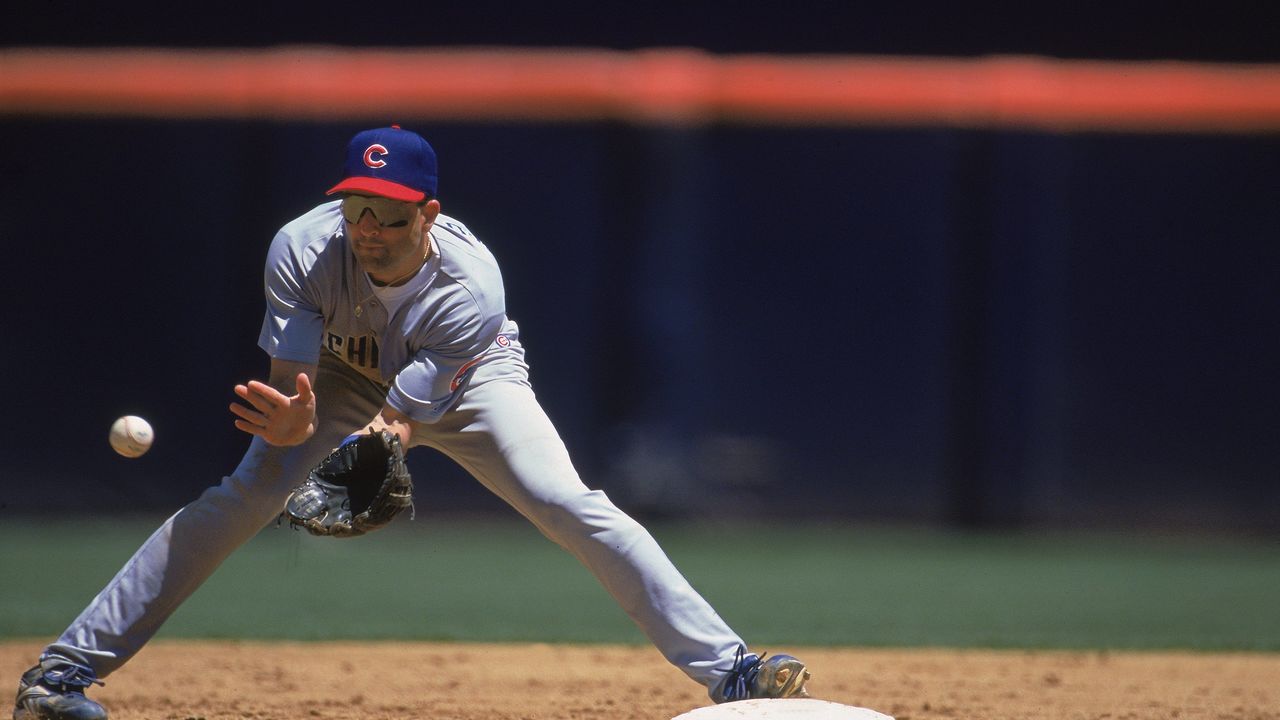 "You're in limbo," said former Cubs infielder Jeff Huson, now a Rockies broadcaster, remembering when he was designated for assignment in 1996 by the Orioles. "You either go home, or you stay in the city for a few days. In my case, I waited around for a few days because I got DFA'd by Baltimore, and I stayed there because I didn't want to go home, because what if it's an East Coast team that claims me? Then I'd have to go all the way back.
"You literally sit there not knowing what your future's gonna hold. It's the worst possible case for a player, because you have no home, and you're trying to stay in shape - where do you go? You maybe go to a high school field? Play some video games and the quarters you have left over, go in the cage? Think about playing in a major-league game, then going to some warehouse and hitting off a machine, or even if you can find somebody to throw to you, they're not going to be as good as what you get in the major leagues."
At the same time that physical challenge is foisted upon a player, there's also the mental one. It's not just the potential ennui of being without a team, but of having been cut from a 40-man roster. How a player handles that can have a lot to do with what happens next, and seizing that opportunity.
"I never took it as anything bad or looked too far into it when all I could do was just keep working on stuff," said Yankees reliever A.J. Cole, who had a 13.06 ERA when the Nationals designated him for assignment in April, and has posted a 0.69 mark in seven appearances with New York since a trade for cash considerations. "I needed to keep doing what I need to do as a pitcher.
"Everyone says it's always good to get a good start in a different place, and sometimes it is. Right now, it's really helping me, and there's some great guys here that help me out. It's a fun place to play here."
Not every player gets to land with a team as good as this year's Yankees, but there can be positives in other ways. Cubs catcher Chris Gimenez has been DFA'd four times in his career, thrice during the season. His experiences have varied from heading to the minors - "once you decide to accept the assignment, you're champing at the bit to get there" - to being traded to a Cleveland team in 2016 that wound up going to the World Series.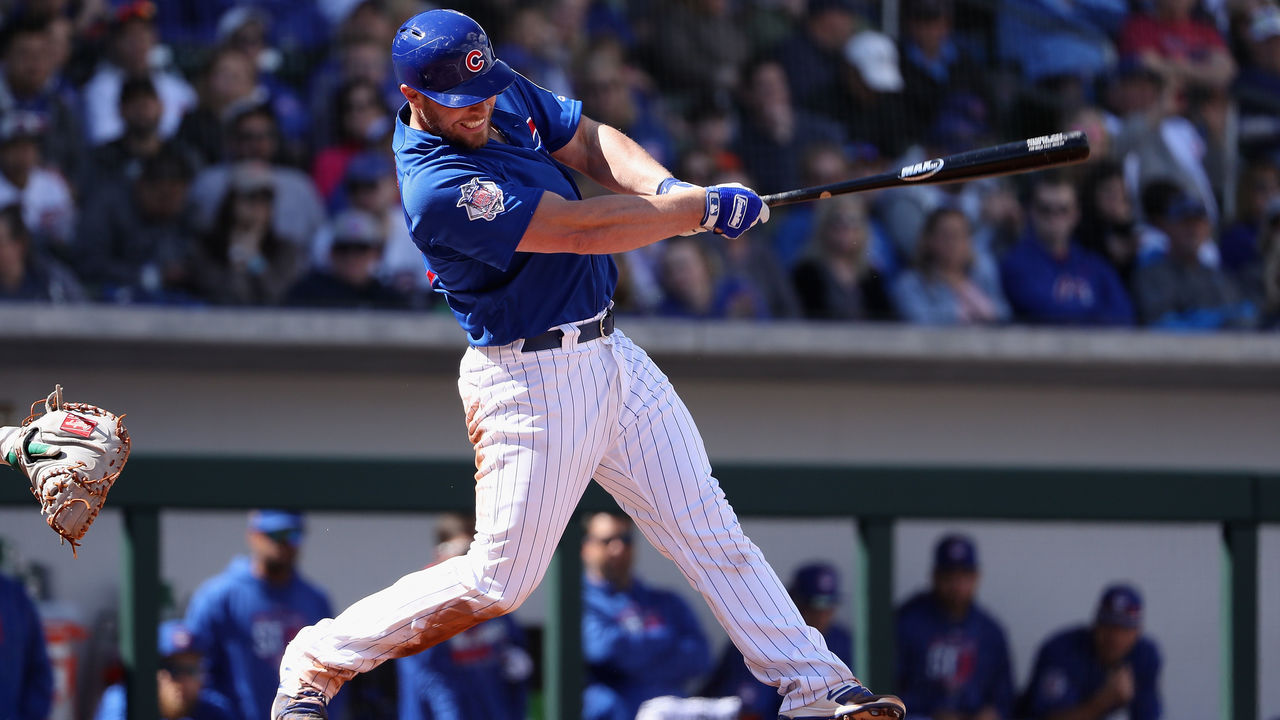 That was Gimenez's third time with Cleveland, having made his debut there in 2009, with stops in Seattle, Tampa Bay, and Texas before returning to Ohio in 2014.
"That was the one that kind of sticks with me," Gimenez said. "In that case, it worked out good, because my wife was basically ready to have our second son. We had two times where we went into the hospital and nothing happened, and that kind of gave me an extra three days. The terrible thing was, we were building our house where we live now, so we were staying with her parents, and our 3-year-old son, at the time, was there. It was a little bit of a crowded spot, and I appreciate her parents letting us stay there, because it wasn't the original plan the way everything happened.
"I ended up spending six days at home - three on the paternity leave, and three after I (was designated for assignment). Then I got the next flight to Texas, and ended up coming home like four days after that anyway - I got traded, was there for a day, then my wife had our son. It was a lot of travel for a few days, but that's alright.
"Every possible way that could've happened to me, it's happened in my career, but that's how it goes, and you can either let it affect you, or just suck it up and go about your business."
Jesse Spector is the sports business columnist for Dealbreaker, a columnist for Rockies Magazine, the host of "Jesse Spector Is..." on Lightning Power Play Radio, and one of the hosts of the Locked On Yankees podcast. He previously was the national baseball and hockey writer for Sporting News, covered the New York Rangers for the Daily News, and worked for SportsTicker, the Associated Press, and the Brooklyn Eagle. He lives in New York.
(Photos courtesy: Getty Images)