Breaking down the Supreme Court's ruling with betting analyst Jon Campbell
Ethan Miller / Getty Images Sport / Getty
The U.S. Supreme Court ruled on Monday morning that the Professional and Amateur Sports Protection Act is unconstitutional, paving the way for states to offer legalized sports gambling on an individual basis.
Related - theScore CEO John Levy: "Ruling is a huge victory for sports fans across the United States"
The 49-page ruling can be difficult to follow, so theScore contacted sports betting analyst Jon Campbell of Oddsshark.com to break down the main points from the decision.
theScore: What does today's decision mean for sports betting in the United States?
Jon Campbell: States will now have the power to decide whether they want to legalize and regulate sports betting themselves. Before, they weren't allowed to do that under the old PASPA law.
theScore: Will people have to place wagers at casinos, or will they be able to do so through an app on their mobile device?
Campbell: That will really be up to the state itself. I'd be surprised if we ultimately don't end up with states having a Nevada-type model where you can place bets at casinos or you can use online apps. My best guess is casinos and brick-and-mortar places offer them first and then we'll have the apps and bettors will be able to have mobile options.
theScore: How has the viewpoint toward legalized sports betting from the four major professional leagues changed since they sued in 2012 to keep this ban in place?
Campbell: The NBA now supports legalized sports betting; they just want it regulated at a federal level. The MLB has changed its tune toward sports betting, it's more along the lines of the NBA now. The PGA Tour is the league that most recently came around on sports betting, wanting to license their data to sportsbooks. I think what leagues are struggling with now is how they are going to get their piece of the pie and how they are going to make money off this. They just got to the point where they knew it was inevitable, it was going to be regulated, so there's no point in trying to stop it. Their arguments were really out of date anyway and people weren't buying it anymore.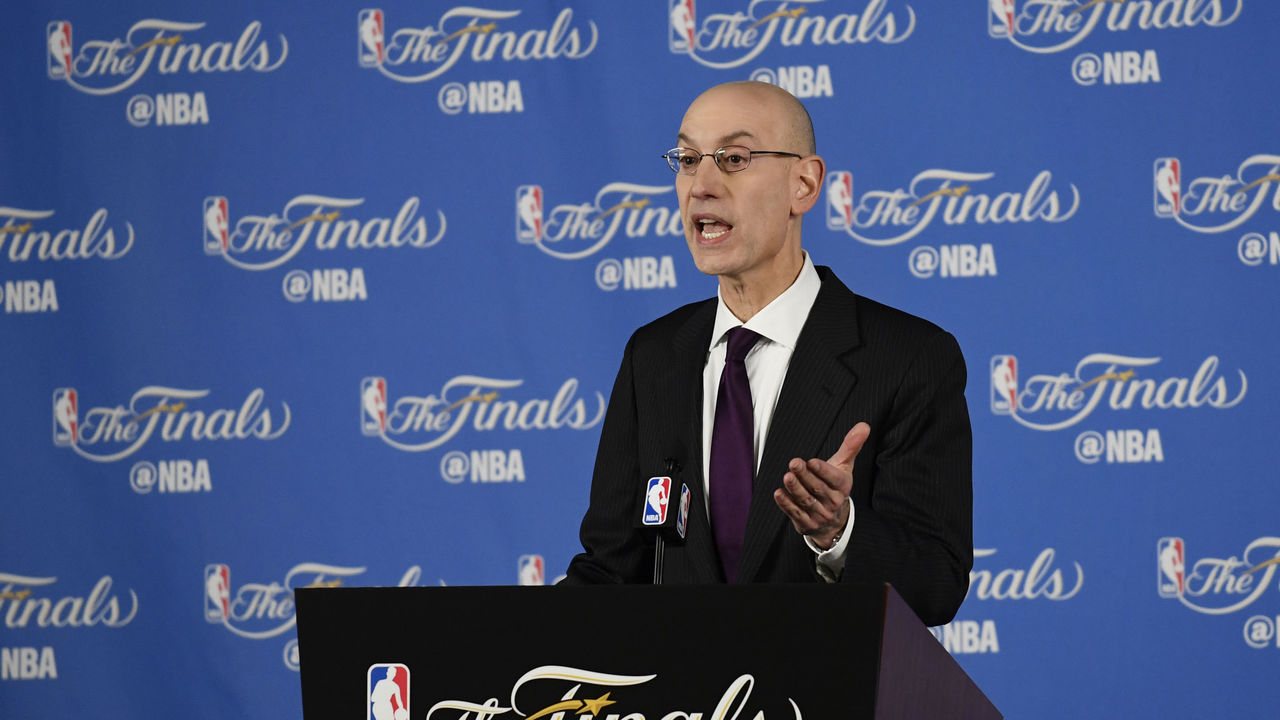 (Photo courtesy: Action Images)
theScore: The NBA has floated the idea of attaching a one percent integrity fee that the league would pocket off any wager made. Any chance the individual states will go for that?
Campbell: I think states are crazy if they agree to that. I think the number should be zero. I don't know why they would give the leagues one percent, that's like 20 percent of their profit. I think the average sports fan out there might look at it and say, 'Well, it's only one percent, why don't you pay it?' but sports bettors know that what they are asking for is 20 percent of their profit. Sportsbooks only typically make about 5 percent on the action that they take in. It's a huge chunk that the NBA is asking for and I think it should be the other way around and the NBA should be paying sportsbooks. Sportsbooks are the best marketing tool that the professional leagues have and the sports bettor is the most engaged of all their fans. They are the ones who watch their games right up to the end and I think states would be crazy if they pay the leagues anything.
theScore: With more states likely to legalize sports betting, will the industry in Las Vegas suffer?
Campbell: I think there will be a positive impact on Las Vegas. I've talked to a number of sportsbook managers in Las Vegas and they are all for it. The same way gambling is offered in every state, people still want to go to Las Vegas to gamble. If you like playing in a casino, you want to go to Las Vegas. It's just the mecca of all the betting fun and entertainment. I think that's only going to increase. People are going to be placing more sports bets across North America and people are going to want to go to the mecca of it all.
theScore: How fast can states implement legislation and infrastructure to get sports betting up and running?
Campbell: Before the NFL season, you'll see between five to 10 states offering bets. It's just a matter of days in New Jersey at the sportsbook setup at Monmouth Park. William Hill is just ready to flip the switch. I think Atlantic City will be not far behind. Then you have states that have already passed bills this year like Mississippi, Pennsylvania, West Virginia. I think we'll see them offer legalized sports betting before the NFL season.
theScore: While Canada allows some form of betting, they are yet to legalize single-game sports wagering. Do you think today's decision in the U.S. will cause the Canadian government to act?
Campbell: There's no real urgency right now for Canada to review their law, but I think there will be once money starts changing hands and they see that states are making money. In places like Windsor, people will be crossing the border to place a single-game bet in Detroit. I think once they see they are missing out on revenue and that it's accessible for people living near the border, that might be what it takes for them to review this law.
Comments
✕
Breaking down the Supreme Court's ruling with betting analyst Jon Campbell
  Got something to say? Leave a comment below!