The true arrival of a new star player is among the best parts of baseball. Whether it's a top prospect, a young athlete coming off a down season, or an unknown minor leaguer graduating earlier than expected, every season ultimately features a handful of players who blow projections out of the water.
While some have a pedigree that suggests a breakout is possible, it's not easy to predict the next Chris Taylor, Jose Ramirez, or Charlie Morton. Still, sometimes there's more to past performance than meets the eye, which can mean bigger and better things moving forward.
Here are seven players who each appear poised to take the next step in 2018:
Ozzie Albies, Braves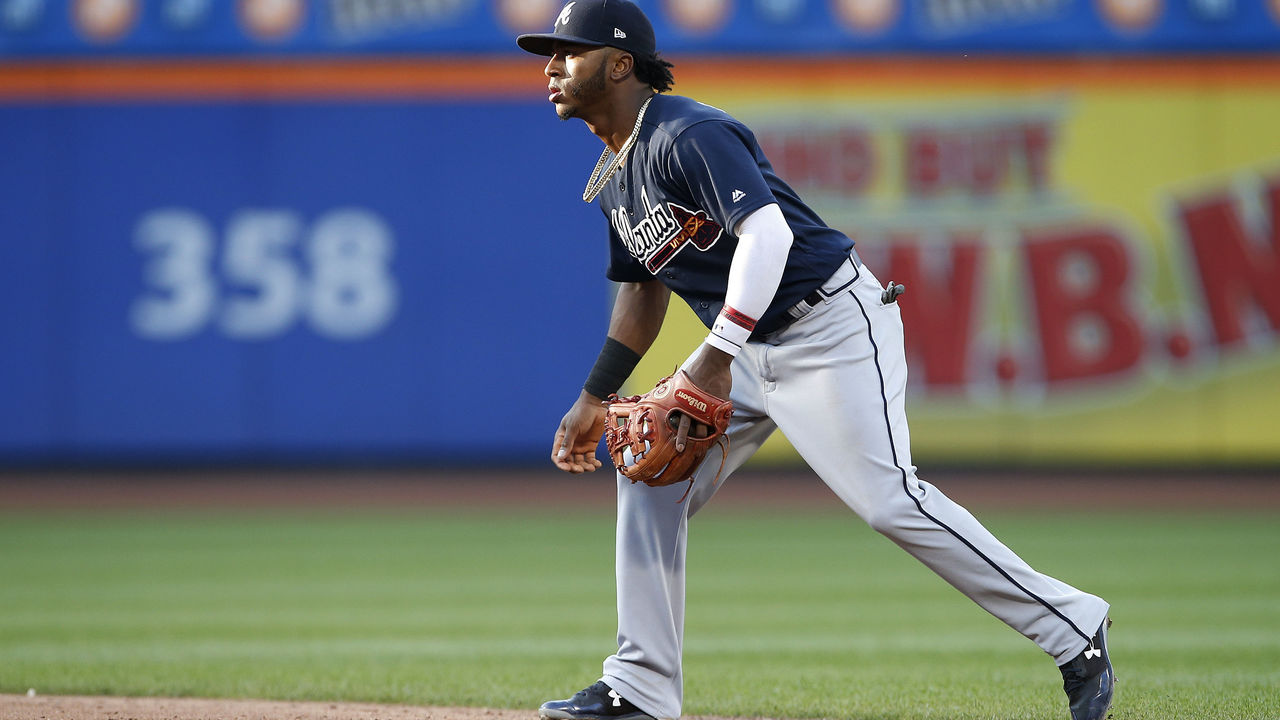 2017 season (57 games)
| BA | OBP | SLG | wRC+ | WAR |
| --- | --- | --- | --- | --- |
| .286 | .354 | .456 | 112 | 1.9 |
Ahead of 2017, pundits labeled Dansby Swanson as the next big thing in Atlanta. But Swanson fell flat, and instead it was Ozzie Albies who stole the show, producing above-average numbers in limited action. Now, with a chance to play alongside Freddie Freeman and baseball's top prospect, Ronald Acuna, the 21-year-old Albies is a good bet to improve. He's one of the game's elite runners, has a good eye, makes great contact, and can hold his own defensively. The Braves will be hard-pressed to score runs in 2018, but expect Albies to be at the forefront of their production.
Kyle Schwarber, Cubs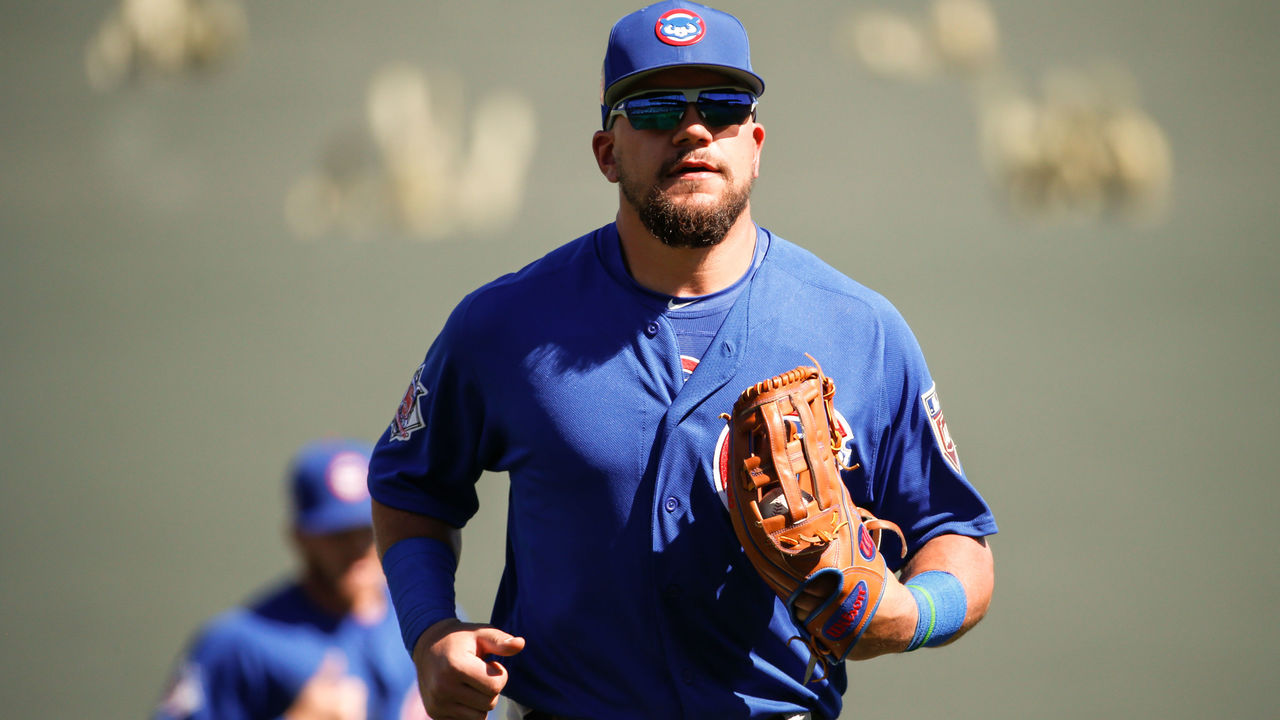 2017 season (129 games)
| BA | OBP | SLG | wRC+ | WAR |
| --- | --- | --- | --- | --- |
| .211 | .315 | .467 | 102 | 1.2 |
The only thing Kyle Schwarber didn't break out this offseason was the carbs. Look at the man. With a new physique, the slugger is entering the new year rejuvenated, which might seem unnecessary after coming off a 30 home run season. Alas, Schwarber's power surge was diminished by his .211 average, but plenty of his underlying factors pointed toward a better, more complete showing in 2018.
His BABIP was a mere .244 and should rise, his hard contact rate remained intact (36.4 percent last season), and though it's ill-advised to put much stock into spring stats, Schwarber finished with four stolen bases. He'll battle Ian Happ and Ben Zobrist for playing time and will need to cut down on his strikeouts, but the batting average should improve, the power is here to stay, and he's healthy. There's a lot to like, even if he's best suited in the AL as a DH.
Jose Martinez, Cardinals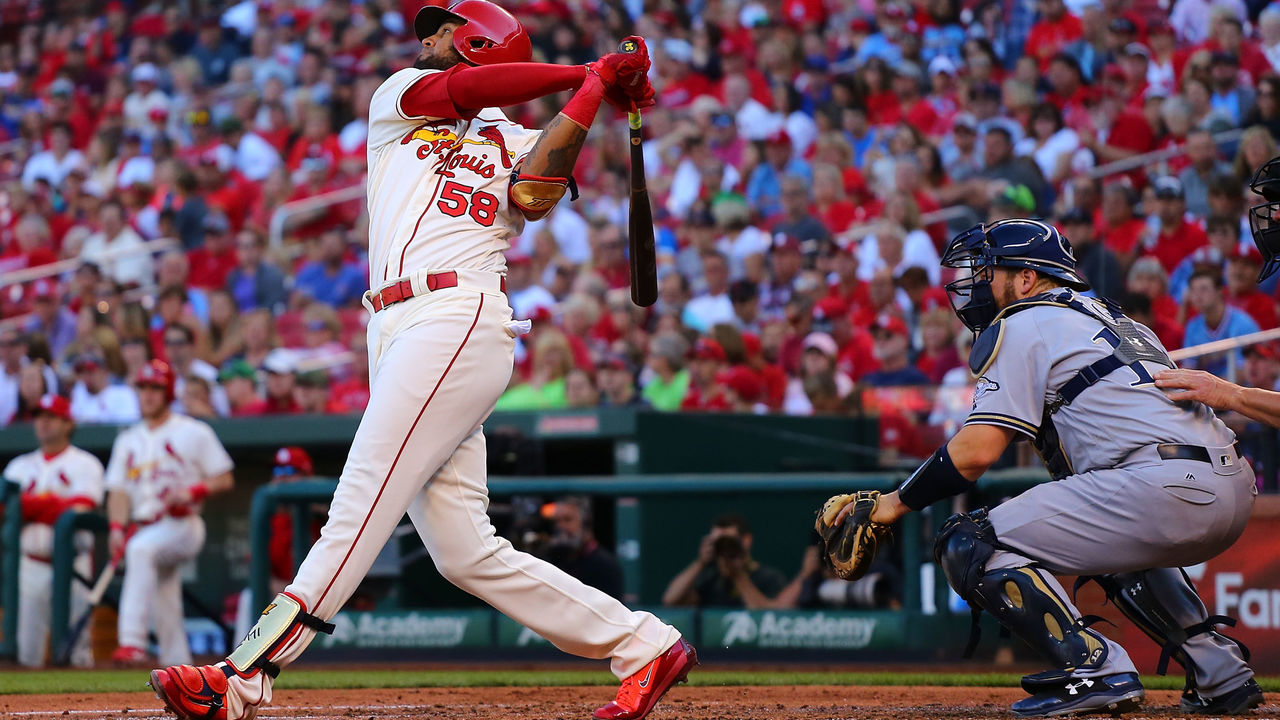 2017 season (109 games)
| BA | OBP | SLG | wRC+ | WAR |
| --- | --- | --- | --- | --- |
| .309 | .379 | .518 | 135 | 1.6 |
It's about time you read up on Jose Martinez, baseball's best bench player in 2017. The Cardinals have a knack for finding diamonds in the rough, as we've seen with Matt Carpenter, Aledmys Diaz, Tommy Pham, and Paul DeJong. Now, there's Martinez, who's flown under the radar even while garnering some comparisons to J.D. Martinez (no relation).
A late bloomer, the 28-year-old rookie was rock solid during his first full taste of the big leagues last year. Among players with more than 300 plate appearances, Martinez's 135 wRC+ ranked ahead of Anthony Rizzo, Yoenis Cespedes, Buster Posey, and Nolan Arenado. He also displayed exceptional patience, walking 32 times (10.4 percent of his plate appearances). With the Cardinals trading outfielders Randal Grichuk and Stephen Piscotty this offseason, expect Martinez to get an extended look, and to make the most of it.
Jameson Taillon, Pirates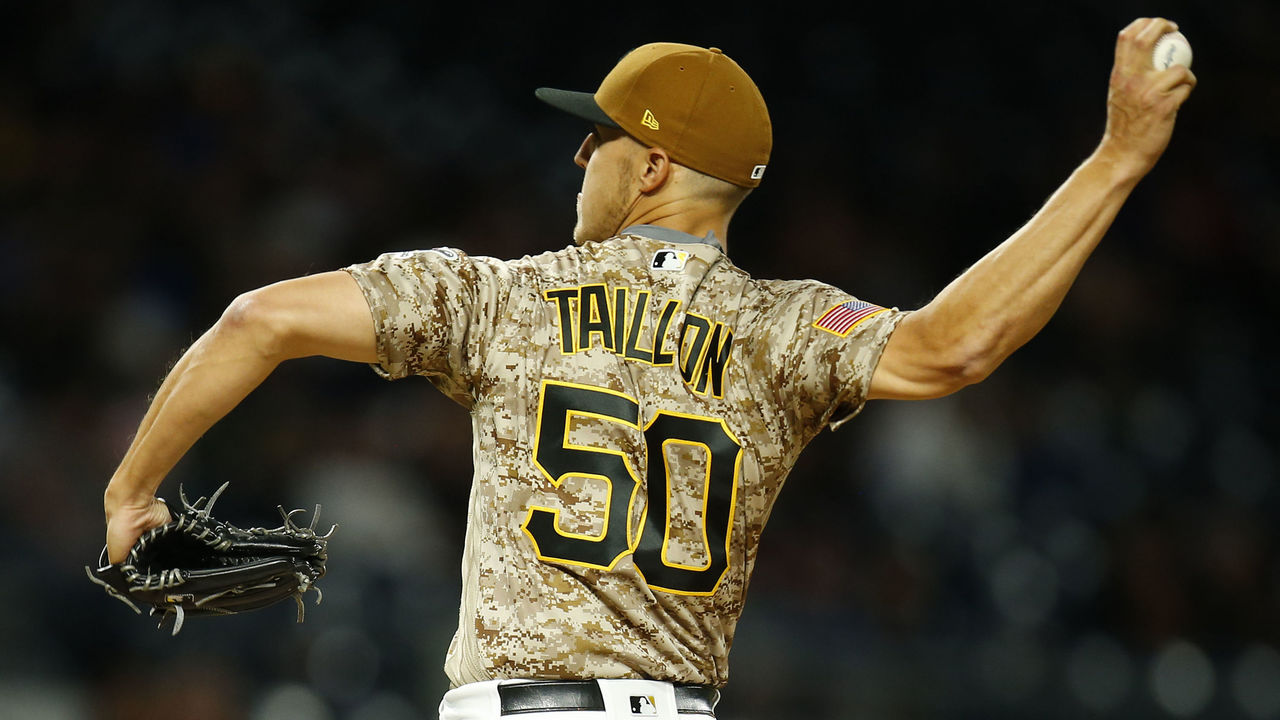 2017 season (25 starts)
| ERA | K/9 | BB/9 | FIP | WAR |
| --- | --- | --- | --- | --- |
| 4.44 | 8.42 | 3.10 | 3.48 | 2.9 |
Jameson Taillon is the new No. 1 starter in Pittsburgh, and in 2018, he'll help Pirates fans forget all about Gerrit Cole. Taillon was the second overall pick in 2010, but injuries have slowed his development - none more serious than being diagnosed with testicular cancer last season. However, he's now healthy after undergoing surgery in May and making a triumphant return on June 12. Unsurprisingly, Taillon struggled down the stretch (1.60 WHIP), but he has the repertoire to lead Pittsburgh's staff this year.
Among the encouraging signs last season was that Taillon outperformed his 4.44 ERA with a 3.48 FIP. And, like some others on this list, he generates ground balls ... a lot of them. In fact, since 2016, among starters with at least 230 innings pitched, Taillon ranks among baseball's best at doing so. The reason? He has an effective sinker and curveball, topped off with a 95-mph fastball. Taillon has all the tools to be Pittsburgh's ace of the future - and the present.
Andrew Benintendi, Red Sox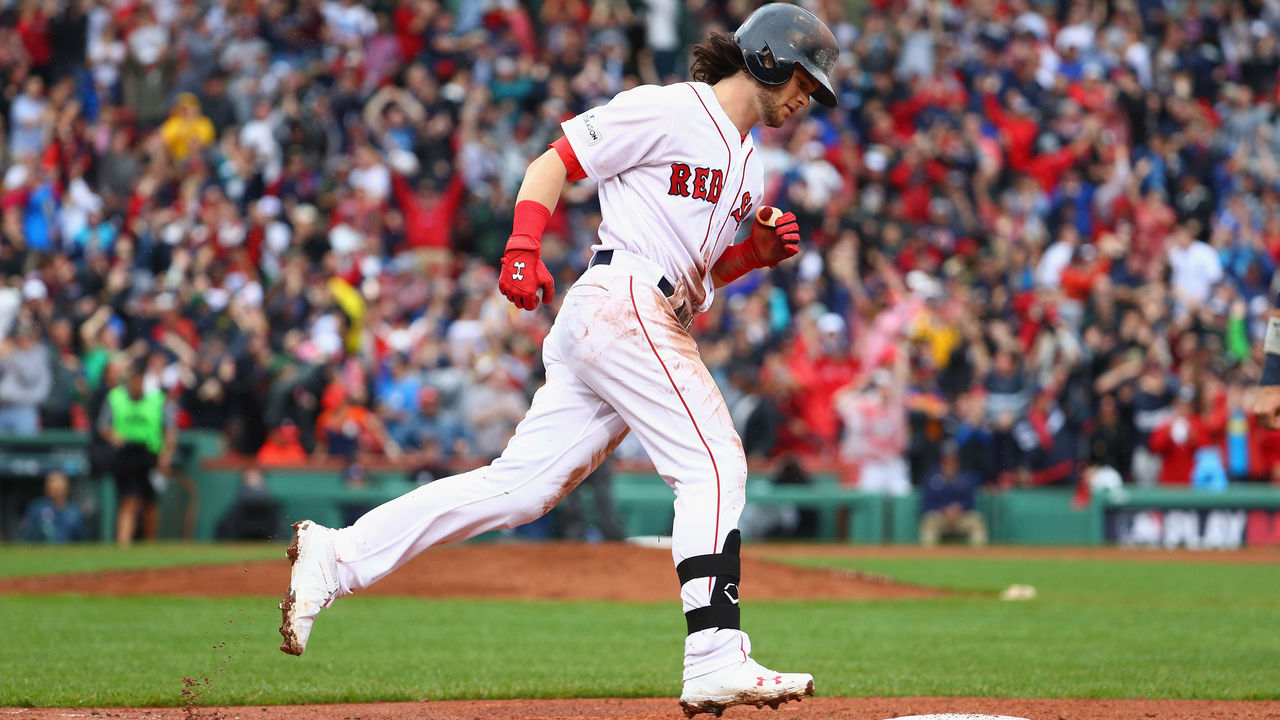 2017 season (151 games)
| BA | OBP | SLG | wRC+ | WAR |
| --- | --- | --- | --- | --- |
| .271 | .352 | .424 | 103 | 2.2 |
It might seem like a cop-out to suggest a breakout for a player as clearly talented as Andrew Benintendi, but there's more to his 2.2 WAR and menial 103 wRC+ showing from 2017 than meets the eye. Specifically, the young outfielder has come a long way in a short amount of time. Let's not forget that Benintendi was drafted in 2015 and made his Red Sox debut a year later, which puts some impressive context around his numbers.
Benintendi, now 23, is easily Boston's most complete player behind Mookie Betts, and is a legitimate five-tool talent. Coming off a relatively strong 2017, if there's one athlete capable of taking a bigger leap, it's Benny Biceps.
Luis Castillo, Reds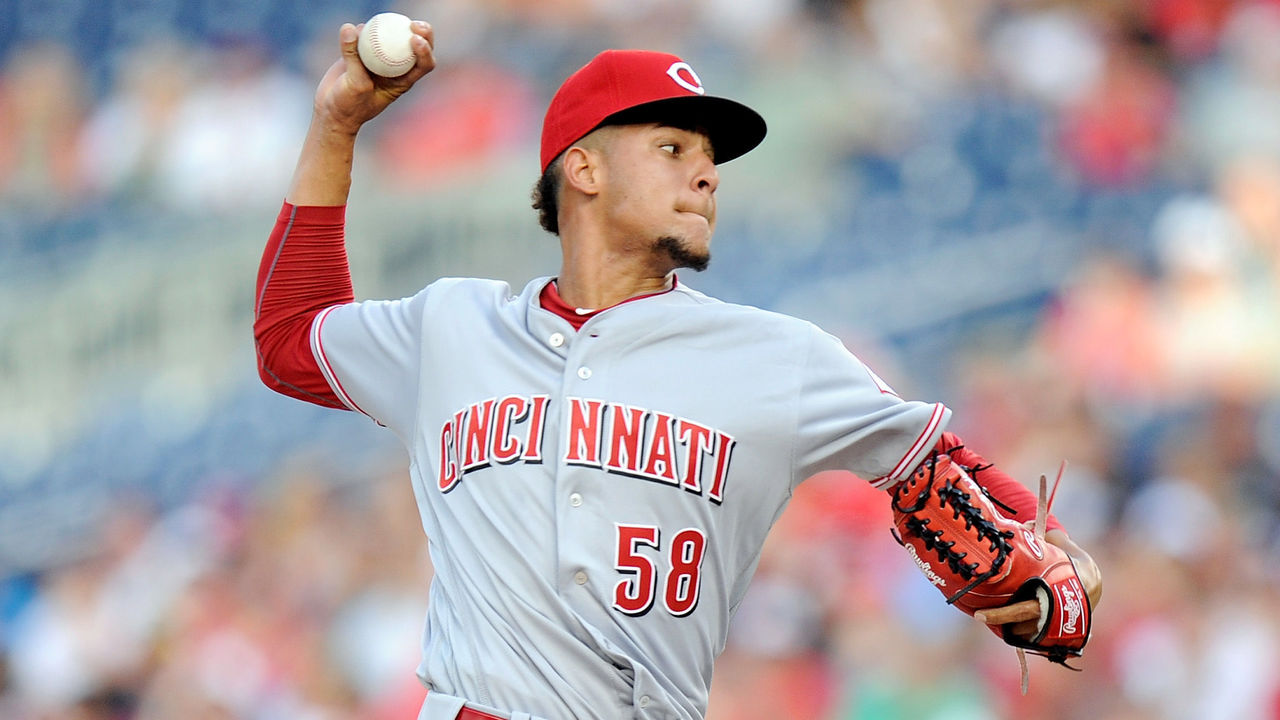 2017 season (15 starts)
| ERA | K/9 | BB/9 | FIP | WAR |
| --- | --- | --- | --- | --- |
| 3.12 | 9.87 | 3.22 | 3.74 | 1.7 |
Luis Castillo was baseball's best-kept secret - until he wasn't. The 25-year-old graduated from Double-A last year and went on to strike out 98 batters across 89 1/3 inning while showcasing a 98-mph fastball and 97-mph sinker. If that wasn't impressive enough, his ground-ball rate was a staggering 58.8 percent - sixth best among starters with at least 80 innings pitched. So, there's optimism. A lot of it. It was a small sample size, but his performance was too good to ignore.
It's unclear how Castillo will handle a larger workload, but the flamethrower did get better down the stretch last year. Even with an incredible arsenal, it's unlikely he duplicates his video-game numbers from 2017, but that doesn't mean he won't be among baseball's best young pitchers in '18. Believe the hype.
Jon Gray, Rockies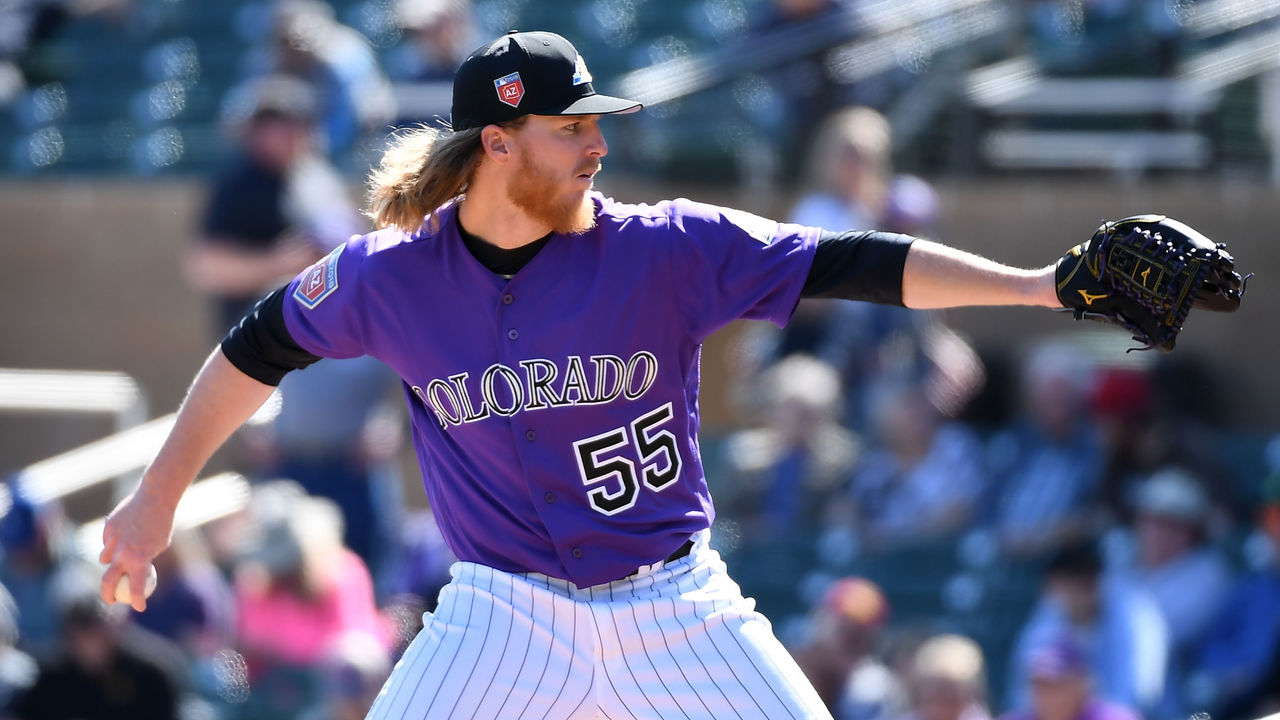 2017 season (20 starts)
| ERA | K/9 | BB/9 | FIP | WAR |
| --- | --- | --- | --- | --- |
| 3.67 | 9.1 | 2.4 | 3.18 | 3.2 |
Gray is coming off back-to-back seasons with at least 3.0 WAR, which doesn't make him a bold pick on the surface. Still, considering the right-hander has yet to pitch more than 168 innings in a campaign and suffered a fractured foot early on in 2017, he fits the mold of a breakout candidate. And while two straight productive seasons are nice, Gray has the talent to reach the next level.
Of course, it doesn't help that Coors Field is a scary place for hurlers, but Gray pitched well - posting a 3.13 ERA and allowing just four home runs in eight starts - at the hitter-friendly confines last year. He also lowered his walk total from 3.16 per nine innings to 2.45, and, among starters with more than 100 innings pitched, produced a higher percentage of ground balls than any of Clayton Kershaw, Jacob deGrom, Stephen Strasburg, and Corey Kluber. Gray had fewer K/9 than those elite arms, but with a fastball that averages 96 mph and a devastating slider that generates whiffs and ground balls, he'll no longer be overlooked if he pitches a full season in '18.
(Photos courtesy: Getty Images)