DeShields: What's happening in Texas 'is way bigger than baseball'
Nick Turchiaro / USA TODAY Sports
Delino DeShields shared a long, heartfelt message on Twitter late Monday night, defending the Texas Rangers organization and urging the state's residents to focus on helping the victims of Hurricane Harvey instead of an "irrelevant" rivalry.
With severe flooding in Houston, the Astros said the Rangers rejected their proposal to swap home series, which would have seen this week's three games played in Arlington and a scheduled Sept. 25-27 series moved to Houston. This week's three-game set will be played in Florida at Tropicana Field instead.
Related - McCullers: Rangers should be 'ashamed' for not flipping home series with Astros
DeShields, who has spent time in both organizations, wrote that what's happening in South Texas "is way bigger than baseball" and said the controversy about the series switch should be "everybody's last concern right now."
The center fielder suggested fans may have incorrect or incomplete information about the scheduling issue, adding that some Rangers players and coaches live in Houston or have family members who have been affected. DeShields said he's sending "personal items" down to Houston and Corpus Christi and urged others to find ways to contribute to relief efforts.
Here are DeShields' complete comments: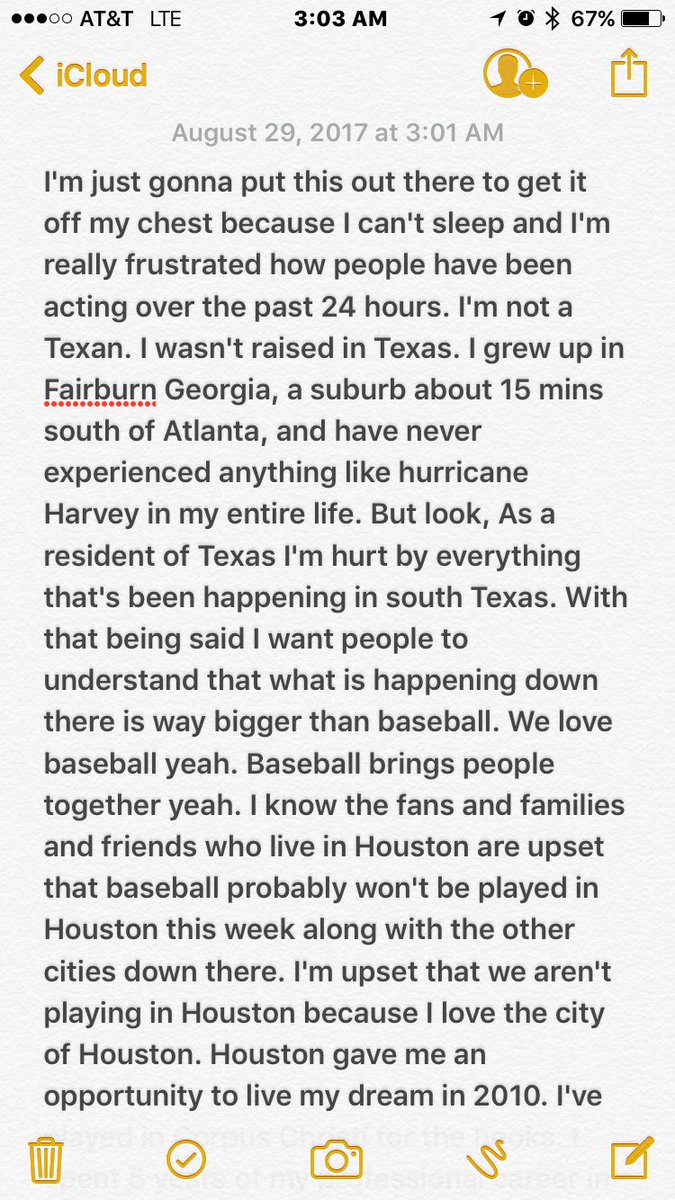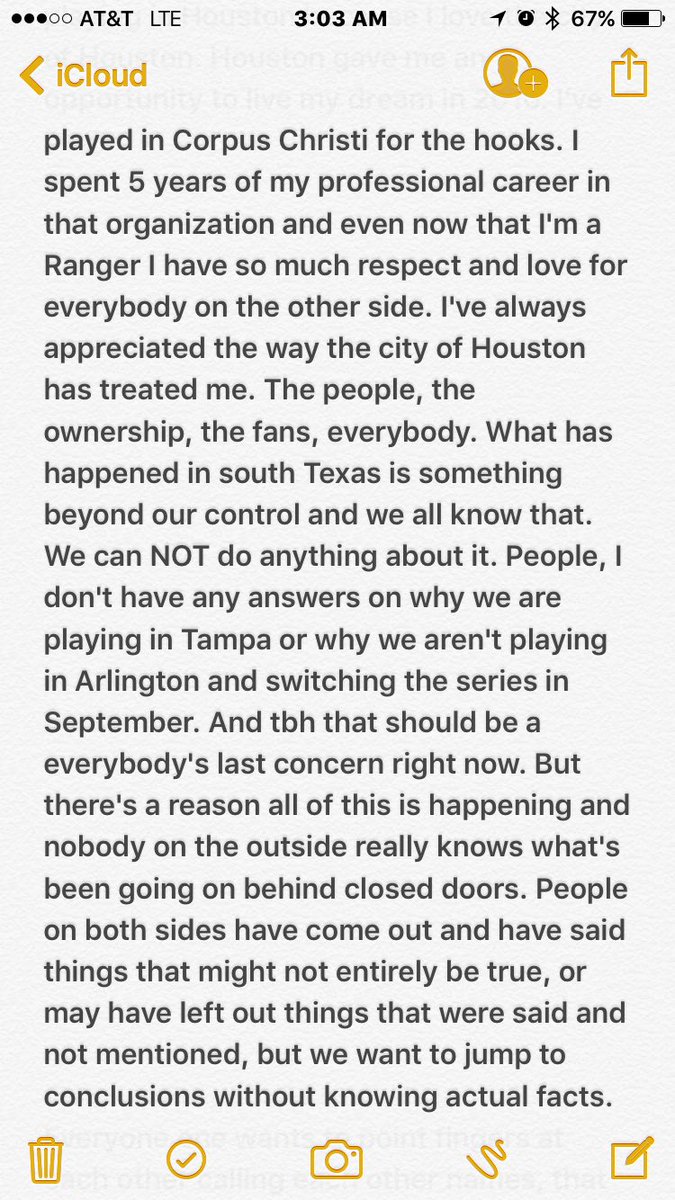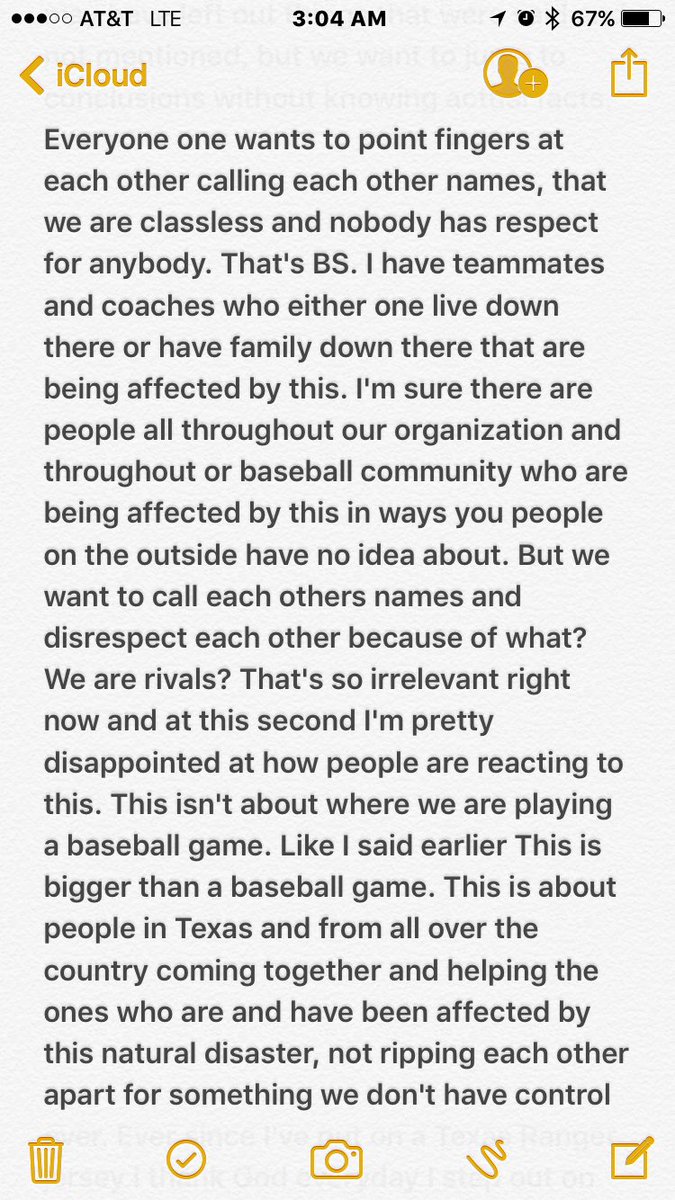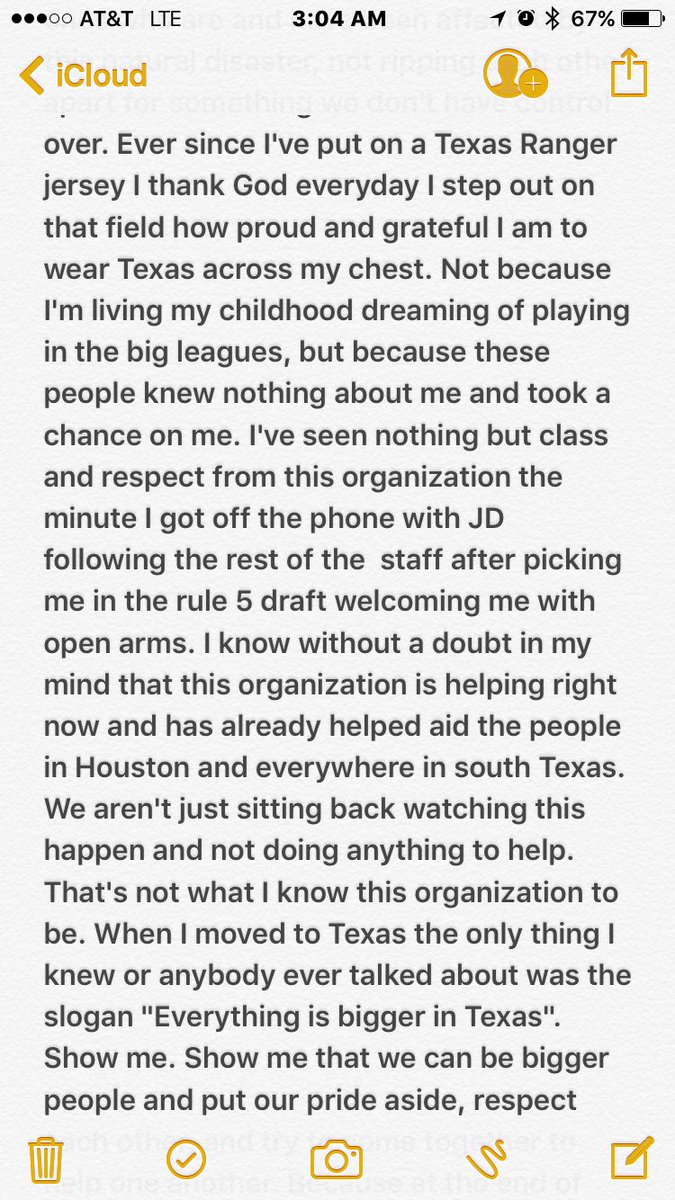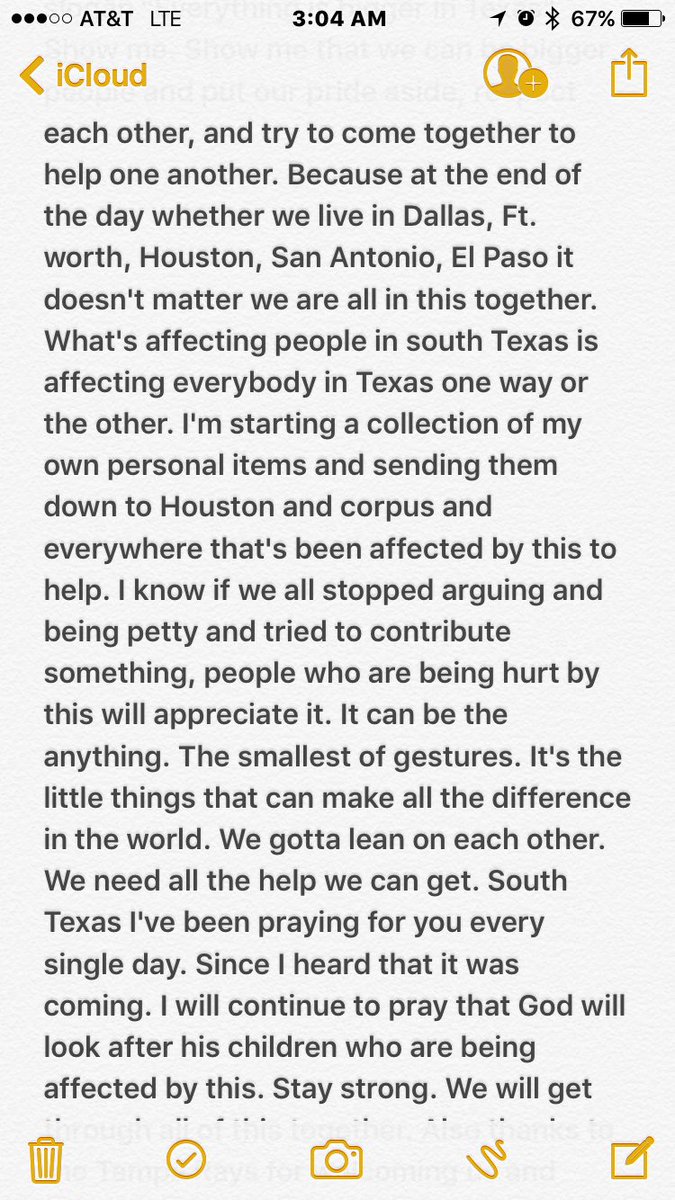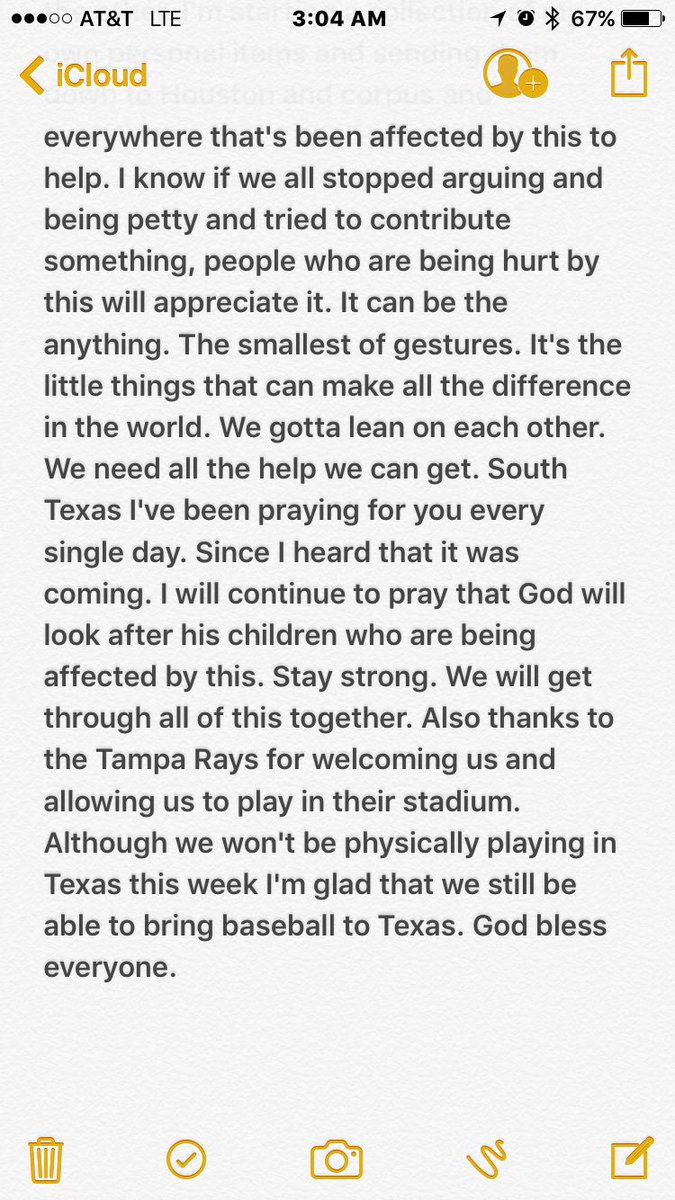 (Photos courtesy: @LinoDeShields)
Comments
✕
DeShields: What's happening in Texas 'is way bigger than baseball'
  Got something to say? Leave a comment below!