The choice facing Serbia's Football Federation last October could not have been much starker. Stick with the coach who had steered the country to its first major tournament in eight years, or ditch him so that the nation's most promising talent in a generation could be integrated into the national team?
On results alone, Slavoljub Muslin could scarcely be faulted. Serbia had finished top of its World Cup qualifying group, scoring an average of two goals per game. Yet his refusal to call on Sergej Milinkovic-Savic was driving a nation to distraction. How could this team fail to benefit from a player whose outlandish blend of size and technique had already made him indispensable at Lazio?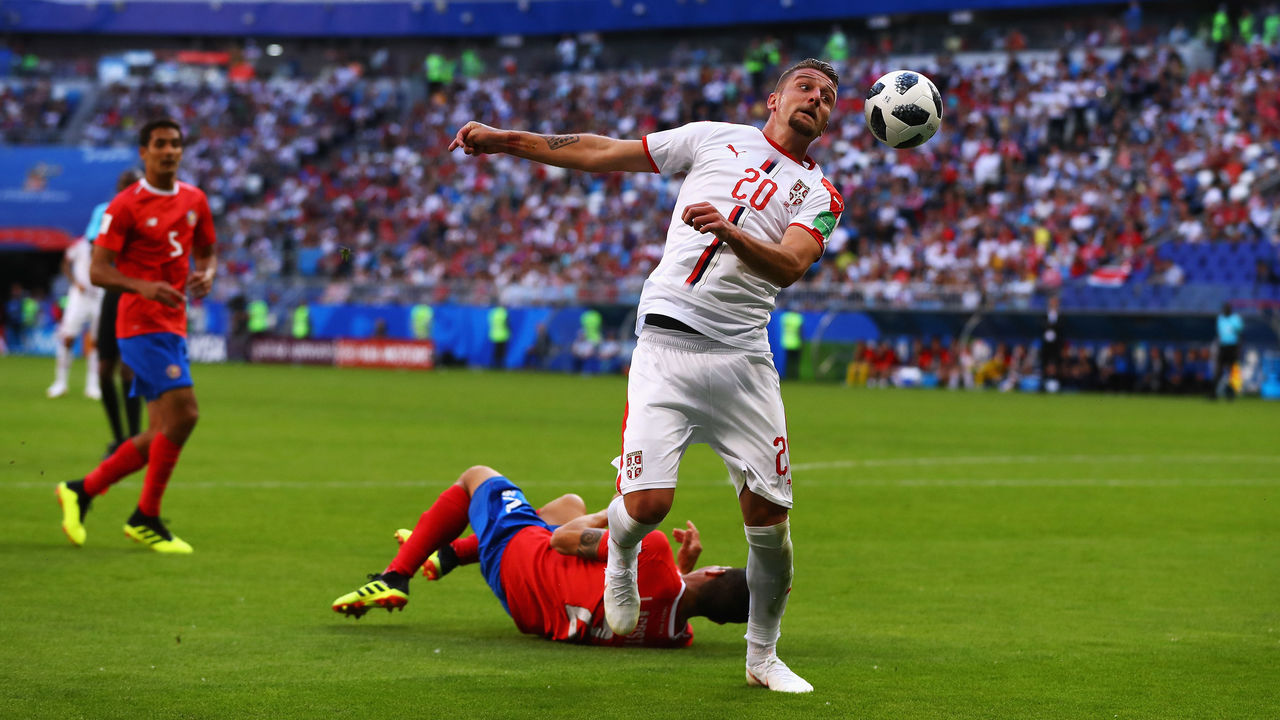 After a pair of underwhelming friendly performances against Austria and Georgia, Muslin was called in to meet with the Serbian Football Federation's president, Slavica Kokeza. Three hours later, he was fired.
Perhaps it is too simplistic to say that he lost his job over Milinkovic-Savic. Muslin had been criticised for his scant use of another Italy-based forward, Adem Ljajic, and for retreating into more negative tactics as his tenure progressed.
Yet Milinkovic-Savic was a lightning rod, his club performances too eye-catching and the manager's intransigence too absolute to be ignored. Muslin insisted he was just giving a young player time to develop. Serbian journalists offered a different explanation, reporting that Milinkovic-Savic had angered his coach by demanding to know why was excluded from the starting XI after getting called up for a game against Israel in 2016.
One way or another, Milinkovic-Savic never made it onto the pitch under Muslin – not even for a cameo at the end of a meaningless exhibition. By contrast, the coach's successor (previously his assistant) Mladen Krstajic immediately inserted the midfielder into his lineup for his first game in charge, away to China in November.
By the time Serbia arrived for its World Cup opener against Costa Rica last week, there was no doubt that Milinkovic-Savic would start. He had raised his game even further in the months since, scoring 12 times for Lazio as the Italian side came within a whisker of qualifying for the Champions League. The club's president, Claudio Lotito, claimed to have turned down a €110-million bid amid reports of interest from Real Madrid and Manchester United.
The Costa Rica game would provide fans of those clubs with a glimpse of the potential attached to that price tag. In his first competitive game for his country, Milinkovic-Savic was immediately at the centre of things – lining up as the No.10 in a 4-2-3-1 but often running on beyond the centre-forward, Aleksandar Mitrovic, to get into scoring positions.
Twice he slipped behind the Costa Rican defence to meet crosses from deep, but both times the offside flag went up. At least one of those, when he leapt to smash an acrobatic overhead kick on target, looked like the wrong decision.
He also served his teammates diligently. Mitrovic was squandered more than one glorious Milinkovic-Savic through-ball. Serbia instead found the winning goal from an Aleksandar Kolarov free-kick. With better finishing, though, the margin of victory could have been emphatic.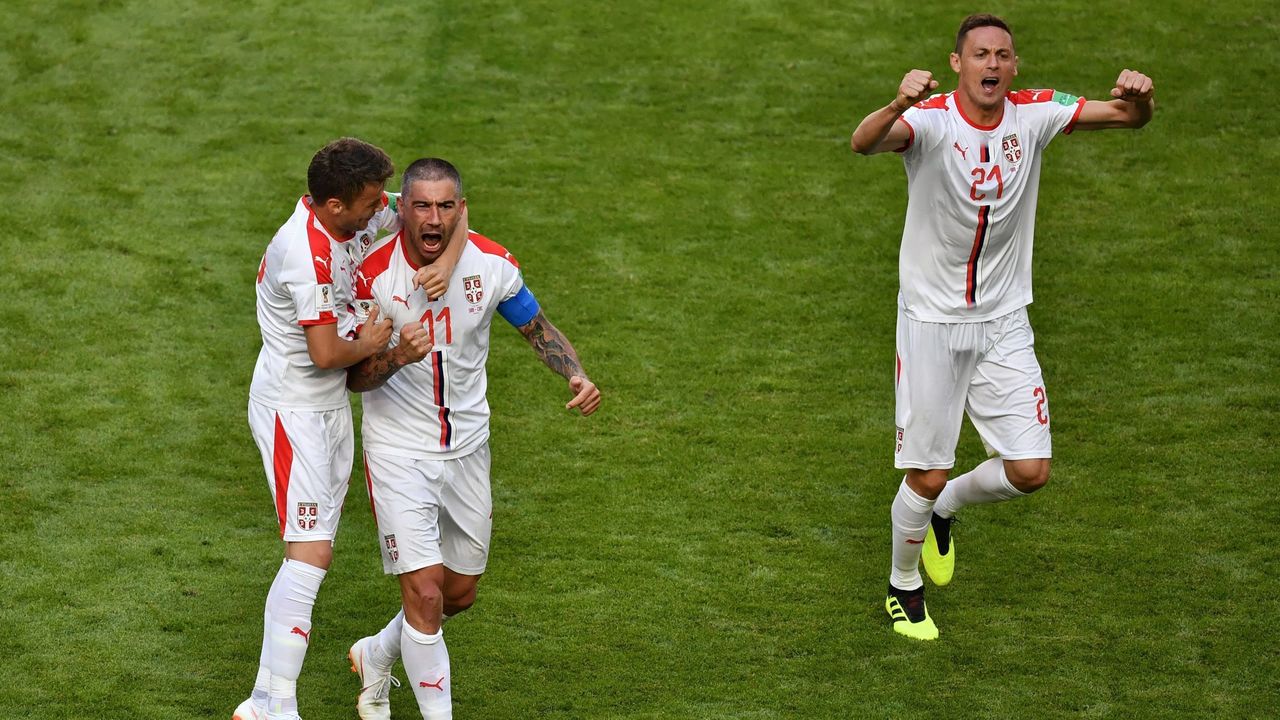 For Kokeza and the rest of the national federation, this result must have felt like vindication. It was Muslin who got the team to this tournament, but any prospect of reaching the latter stages can only be enhanced by Milinkovic-Savic's involvement.
Even so, we can question whether Krstajic has yet understood how to get the most from the player. Milinkovic-Savic does not exactly fit into a conventional mould. Standing a muscular 6-foot-3, he looks like a No.9, yet has never played regularly as a striker. The most glaring weakness in his game, furthermore, might be his lack of top-end pace, which means he is not a natural fit as a box-to-box midfielder.
What he does have is startlingly good close control, and a rare capacity to play the ball off either boot. He is naturally ambidextrous, his father Nikola recounting in an interview with Tuttosport that Sergej also excelled at tennis in his youth, despite never learning how to hit a backhand. He would simply switch hands to play a forehand with his left or his right, depending on his position relative to the ball.
Theirs was a sporting family. Nikola had a successful soccer career of his own, and was playing for Lleida, in Spain, when Sergej was born. His wife at the time, Milana, was a professional basketball player.
Sergej always looked likely to follow in his parents' footsteps, showing aptitude and enthusiasm for soccer from a young age. There was a time, around 13 years old, though, when his frustration at being left out by a youth team coach at Vojvodina in Serbia almost drove him to abandon 11-a-side soccer in favour of the indoor variant.
As Nikola tells it, he was the one who persuaded his son to keep at it, taking him for extra practice sessions, and encouraging him to hone his natural advantage by alternating touches between his left boot and his right. Hard work and persistence eventually won over the coach at Vojvodina. The versatility of a player who can shift the ball across his body to switch up the angles of attack has thrilled the ones he's had ever since.
And yet, there is still this question of how to exploit such gifts fully. Simone Inzaghi's use of Milinkovic-Savic at Lazio has evolved over the past two years. The player's strength in the air is an asset, and in 2016-17 he won the highest number of aerial duels of any player in Serie A – an average of 4.4 per game – as his teammates launched one long ball after another forward for him to knock down.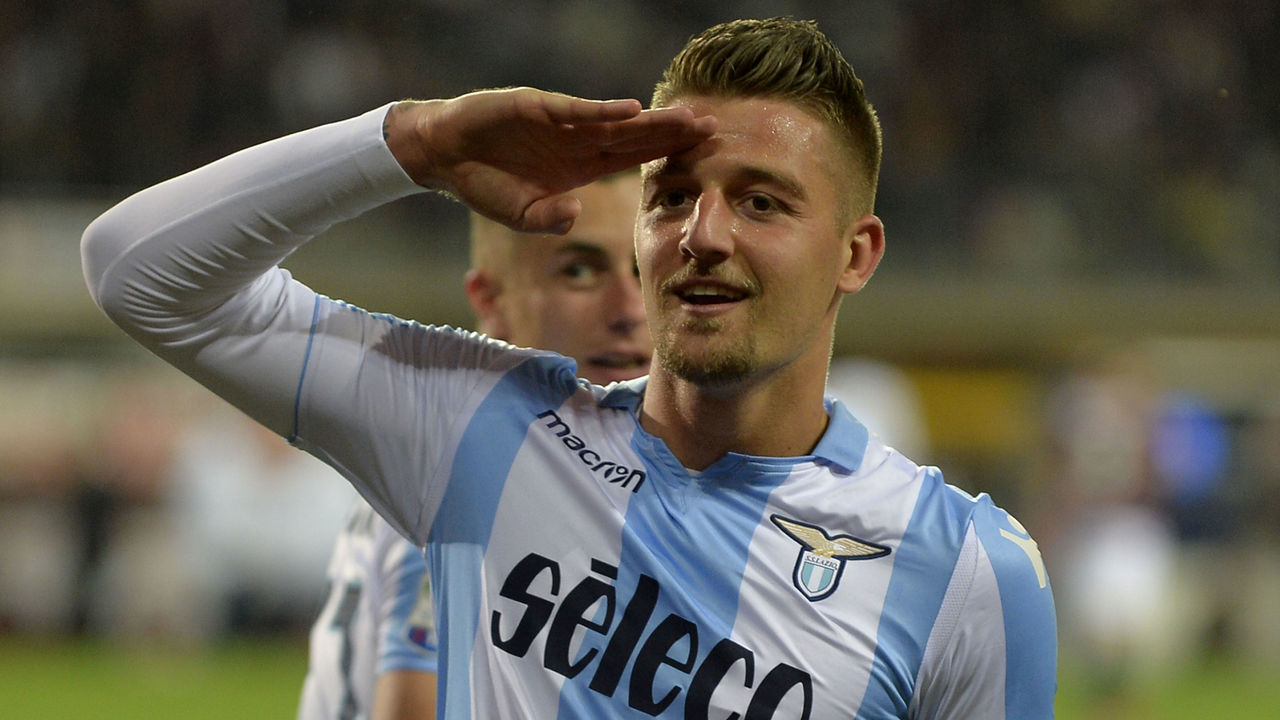 That figure dropped to 2.9 per game this season – still high, but a significant reduction. Lazio had moved to a faster, counter-attacking style of play. Where Milinkovic-Savic previously served as an unorthodox deep-lying target man, now he was a more natural No.10, one with a habit for drifting left to drawing defenders out of position and create spaces for Ciro Immobile to run into. That is when he was not running on to score himself, of course.
Lazio's supporters have christened him 'Il Sergente' – The Sergeant, a play on his name but also an acknowledgement of his physicality and take-no prisoners approach. Milinkovic-Savic committed the most fouls of any Lazio player this season and has had eight yellow cards in each of the past two.
Back home in Serbia, he is more commonly known by his initials, 'SMS'. Yet most fitting might still be the nickname he had as a kid.
"They used to call him Earthquake," recalled his father in that Tuttosport interview. "Because when he took the ball, it was as though his opponents were about to get hit with a tsunami."
The analogy still fits.
Milinkovic-Savic is a player whose unpredictability and raw power are enough to throw any defender off balance. The challenge for Krstajic will be to make sure that his team takes full advantage when it happens.
(Photos courtesy: Getty Images)