Dybala's patience rewarded after difficult spell on sidelines
Catherine Ivill / Getty Images Sport / Getty
Paulo Dybala had no choice but to learn to be patient. His father loved to play chess, and was only too happy to share that passion with his son. What he was not content to do was to lose. "He taught me how to move kings, queens and pawns," recalled Dybala in an interview with Vanity Fair last December. "But he never let me win."
"Chess teaches you to use your brain, to not rush, to move in a harmonic way," continued the Juventus forward. "The same things happen in football. Sometimes, to succeed, you need to reflect. You need to understand what point you are up to in a game, get to know your opponent's weaknesses, wait for others to make their move so you can exploit your own quality and strength to the maximum."
Dybala has had to bide his time an awful lot this season. After starting the campaign in scintillating form, he struggled badly through a frustrating autumn, scoring just twice in 16 games. At times, a player who had been billed as a future Ballon d'Or winner could not even get into the starting XI. And then came a hamstring injury that sidelined him for five weeks - costing him the first leg of Juventus' Champions League tie against Tottenham.
A less resolute individual might have succumbed to defeatism and despair. Not Dybala. He returned from injury and, after a pair of lacklustre cameos, found his way back into the starting XI against Lazio on Saturday. Anonymous for the first 90 minutes, he then popped up with a brilliant winning goal deep into injury time, slipping two defenders and holding off Marco Parolo before lifting the ball into the roof of the net. It was Juve's first shot on target all game.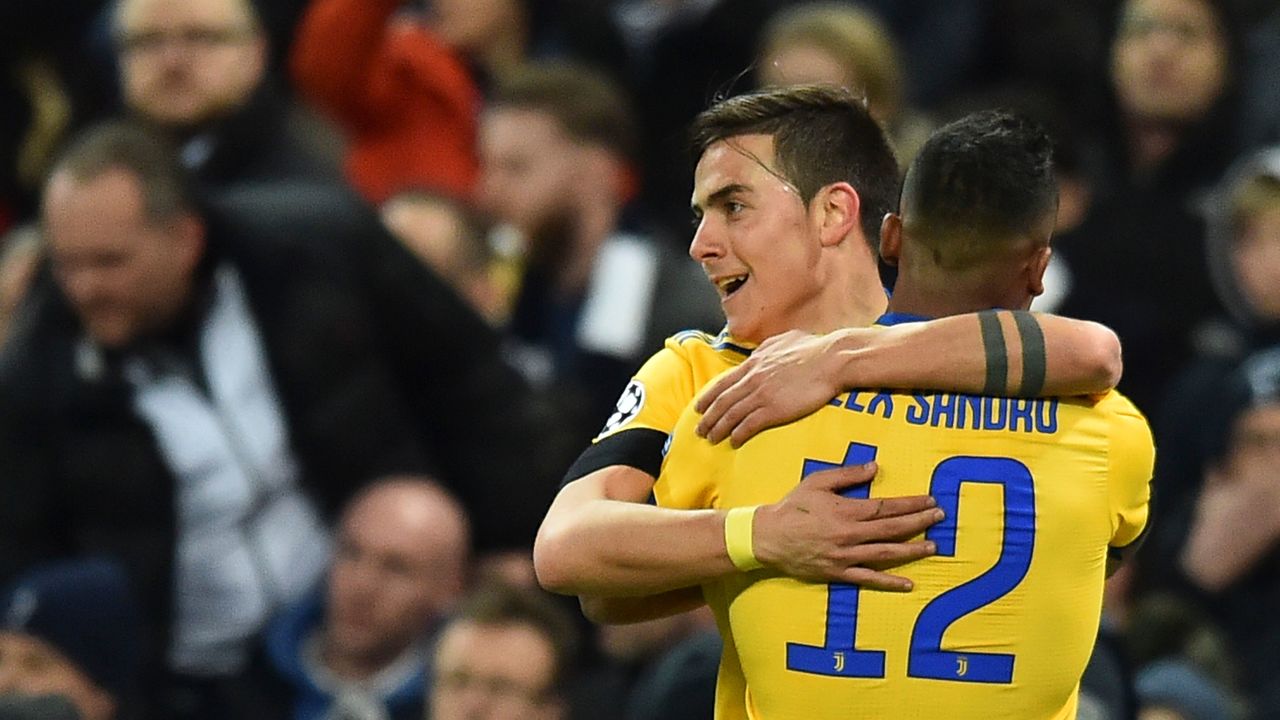 Tottenham, then, cannot say it wasn't warned. The Premier League side had drawn 2-2 against Juventus in Turin, and took an aggregate lead when Heung-Min Son bundled the ball in from close range in the 39th minute at Wembley Stadium. That advantage was richly deserved, in a game the host had dominated right from the start.
And yet, Tottenham failed to build on it. Juventus, just like the young Dybala playing chess with his father, accepted its own limitations and stayed patient. When Spurs finally started to get sloppy, the Bianconeri punished their mistakes with aplomb.
Gonzalo Higuain grabbed the equaliser, redirecting a Sami Khedira header into the bottom corner. Criticised for missing a penalty, as well as several other opportunities during the first leg, this was nevertheless his third strike of a tie in which Juventus had often been on the back foot. Those critics looking for evidence to support his "big-game bottler" tag wouldn't have found it here.
It was Dybala, though, who scored the winner. He had struggled to get into this game, just as he did against Lazio on Saturday. Despite being granted freedom to roam in the first half, he couldn't find his way onto the ball during a chastening first half, and was quickly bundled off it when he did.
Tottenham could feel proud of the job it had done containing a player that its own manager had placed casually in the same breath as Lionel Messi. But here another quote from that Vanity Fair interview comes to mind.
"Building something is difficult, and destroying it very simple," Dybala told the magazine. "It only takes a couple of screw-ups and you can demolish a whole life's work."
Or, more modestly, to destroy a promising Champions League campaign. Still reeling from Juventus' first goal, Tottenham's defenders allowed their focus to drift. For a moment, they lost sight of Dybala. That was enough for him to slip behind them and onto Higuain's through ball.
He finished as coolly as a man removing chess pieces from a board. "Ball: left foot to right corner. Checkmate."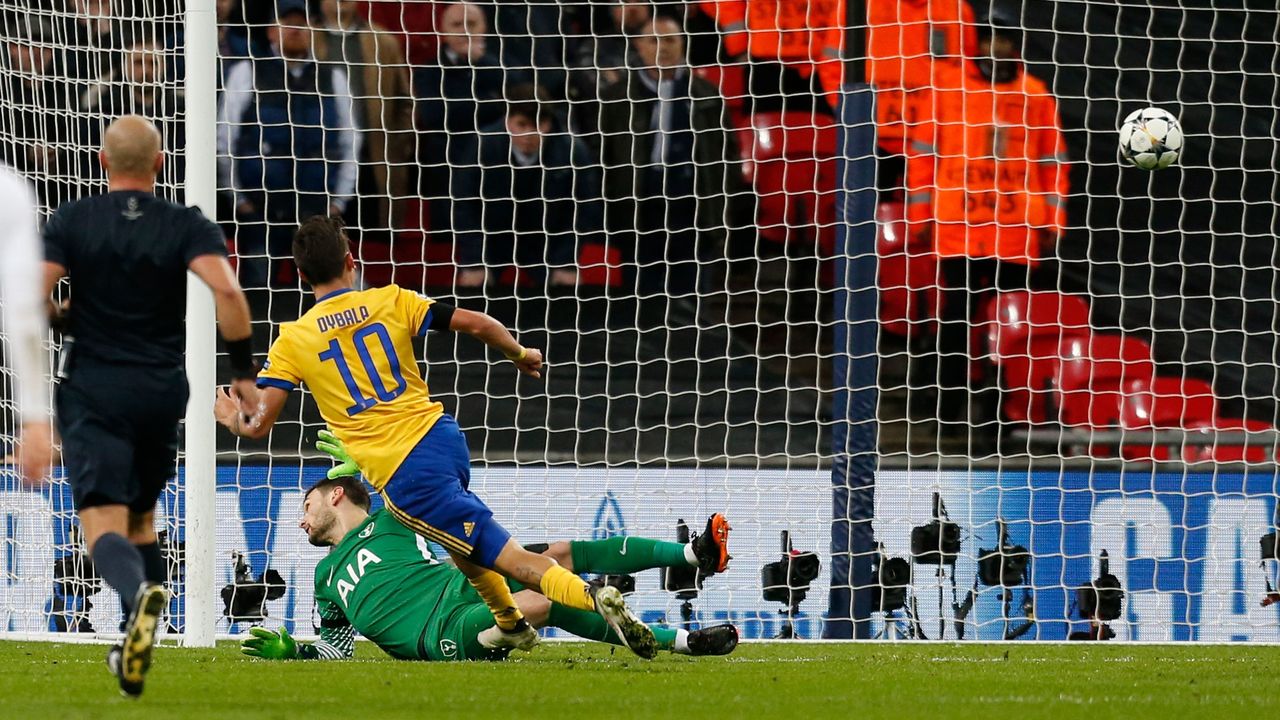 Remarkably, this was Dybala's first goal in European competition since last April, when he struck twice in Juventus' 3-0 rout of Barcelona in Turin. The Bianconeri hope they won't have to wait another 11 months for him to increase his Champions League tally.
For now, though, Juventus can celebrate and look ahead to the quarter-finals. It isn't playing as well as it did on the way to two finals in the past three years, but perhaps it doesn't matter? We were reminded again tonight that the team that plays the best football doesn't always prevail. And, as Dybala continues to remind us, good things come to those who wait.
(Photos courtesy: Getty Images)
Comments
✕
Dybala's patience rewarded after difficult spell on sidelines
  Got something to say? Leave a comment below!