It was too late for Lionel Messi to salvage the game. Granada took the lead in the second minute Saturday and, with a sturdy defense and a ravenous spirit, protected their advantage like the rare species it was.
Messi tried to inspire his teammates. He took free-kicks and corners, he dropped deep to quarterback plays, and he put the ball in dangerous situations. None of it mattered. Barcelona lost for the second time this season, their worst start to a domestic campaign since 1994-95.
Messi was injured for the better part of a month, and you could tell. Apart from two runaway victories against Real Betis and Valencia, Barcelona have shown little appetite for goals. They're first in possession in Europe's top five leagues and an alarming 49th in shots per game, underlining a clear disconnect between midfield and attack.
The solution has always been Messi. Early in his reign, manager Ernesto Valverde handed the Argentine a free-roaming role, placing all of the responsibility at his feet. His teammates expect him to create from his own half and buy enough time to arrive in the penalty area and score. It seems impossible until Messi actually does it. And then he does it again.
And why not give the greatest of all time the license to kill? He can do things with the ball most footballers can't fathom. Even at 31 years old, Messi runs at defenders with relentless speed, his legs firing under him like a cartoon character. He's a world-beater who can do a little bit of everything.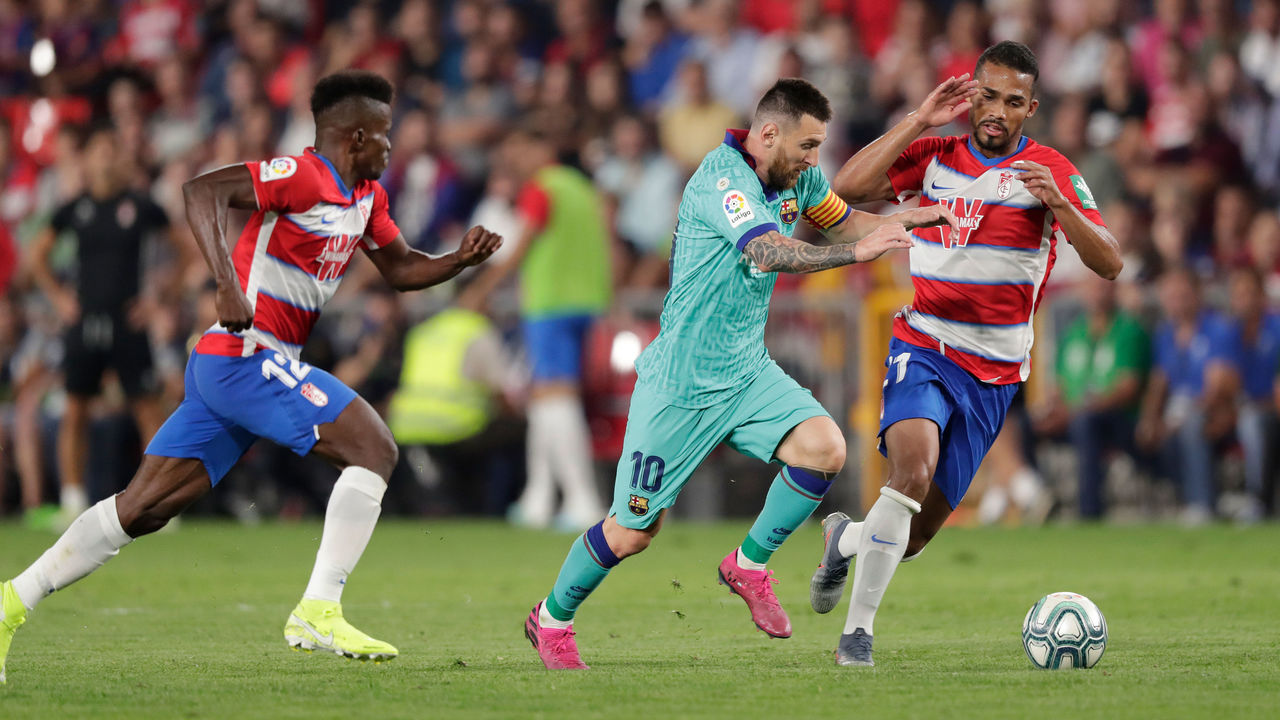 But Barcelona has always been about more than one player. It's not as if their very existence depends solely on Messi. This is an institution of football with a pedigree of success and, more importantly, a reputation of playing in the best possible way. By dumping all of the burden on Messi, Barcelona are forgetting how to play like Barcelona.
Look at what happened on the weekend. Messi did his damndest to change Saturday's result, increasing the tempo as soon as he stepped onto the pitch. He only had the second half to work with. It seemed like enough. But the players around him let him down. Luis Suarez and Antoine Griezmann were completely out of the game, so Messi turned to 16-year-old Ansu Fati. He kept playing the ball to Fati on the left side, over and over again, ignoring Griezmann on his right and Suarez in front. In that moment, Messi felt Barcelona stood a greater chance of winning with a newly promoted academy graduate than with one of Barcelona's most expensive signings.
There was just as much work to do in midfield. Frenkie De Jong, Sergi Roberto, and Ivan Rakitic weren't playing quick enough, so Messi took it upon himself to create from a more withdrawn position. He produced one 50-yard pass that split Granada open - but, as brilliant as it was, one of the midfield three could have played the same ball. For whatever reason, Messi knew they wouldn't dare to try. He removed himself from more dangerous areas of the pitch to do someone else's job.
It's not that Messi's teammates are incapable. Far from it. They're simply not understanding the game the same way. A lot of that goes down to a lack of planning, but the players themselves are falling short of their responsibilities. They're losing second balls and footraces, and they're hoping and praying for Messi to fill in the cracks. He's so brilliant that he can do that - but not all the time.
Further reading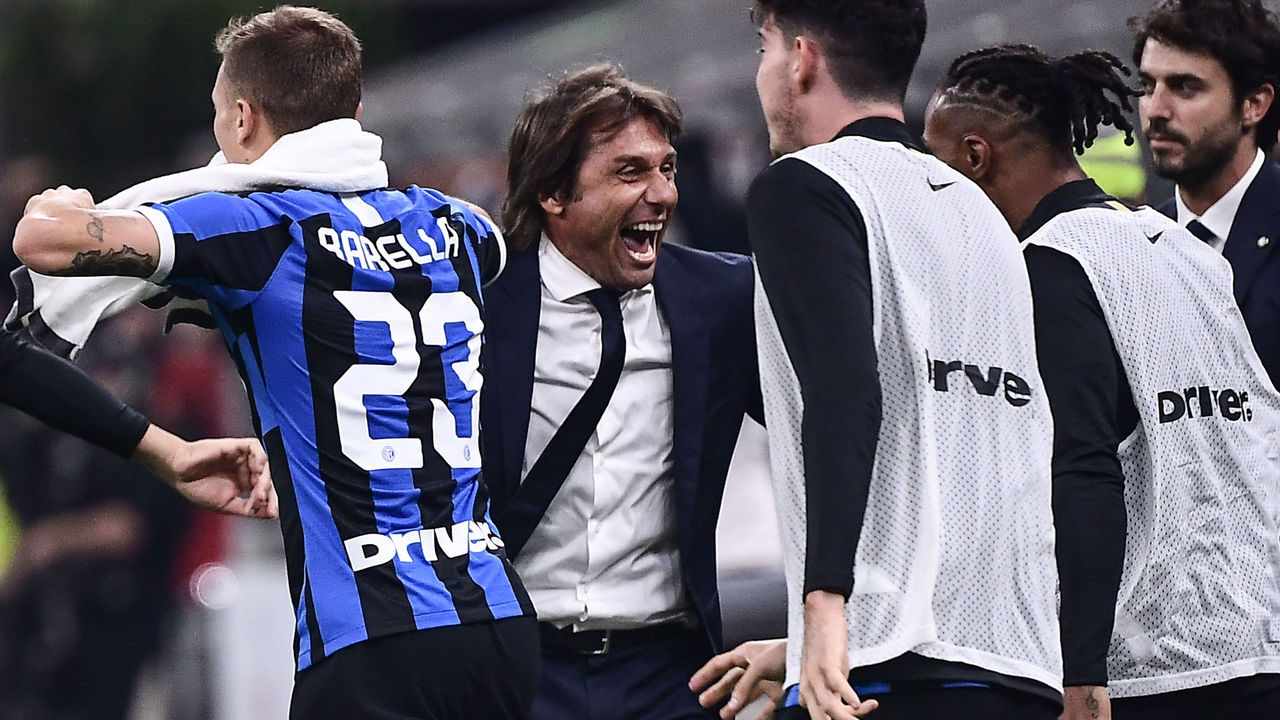 Inter showing title ambition
In a thorough 2-0 victory over rivals AC Milan, Inter displayed all the hallmarks of a would-be champion, defending resolutely and pouncing on mistakes. Summer signing Diego Godin was a monstrous force at the back, keeping runners in check and dominating in the air. The midfield tackled hard and created chances and the wing-backs kept moving. This team is molded in the image of Antonio Conte: a hard-working side that gives little space, if any, to the opposition.
Angers enjoying life at the top
Angers are second to Paris Saint-Germain in the Ligue 1 standings after an impressive 4-1 victory over Saint-Etienne on the weekend. Winning four of their first six games, Angers are in unusual territory. The departure of midfield lynchpin Jeff Reine-Adelaide was supposed to make life difficult, but summer signing Casimir Ninga, who arrived from Caen for a measly €3 million, has injected the side with a sense of urgency. He came off the bench to score a hat-trick in 11 minutes, becoming the first sub to bag at least three goals in a single Ligue 1 match since 2007.
Dortmund losing the mental battle
Borussia Dortmund twice led Eintracht Frankfurt and lost the lead on both occasions to settle for an agonizing 2-2 draw. They were hoping to bounce back from a disappointing defeat to newly promoted Union Berlin but, as is becoming tradition, BVB lacked the stamina to close out the game. This is a legitimate concern. Dortmund surrendered last season's title after opening a nine-point lead on rivals Bayern Munich, and it doesn't look like they've learned from their mistakes.