Spanish GP Takeaways: Max's dominance, Mercedes' upgrades, Horner's shot at Rosberg
Following each race weekend this year, theScore's editors offer their takeaways. We continue the 2023 schedule with the Spanish GP.
Just how good has prime Verstappen been?
The Spanish GP confirmed what many had already known: Max Verstappen is at the absolute peak of his powers.
There's no other way to describe the reigning champion's weekend in Spain than perfect. Verstappen topped each practice timesheet, earned pole in qualifying, and then led every lap and scored the fastest lap en route to another comfortable victory. It marked the third career Grand Slam for the 25-year-old, who finished 24 seconds ahead of second-place Lewis Hamilton.
By now, Verstappen's dominance has settled in, but just what makes the Dutch pilot so fast?
The first and most obvious part of the answer is the RB19. There's no denying that Red Bull, Honda, and the team's chief technical officer Adrian Newey have developed a bulletproof rocket ship that's aced the regulations. The margin of victory has been staggering, with Red Bull finishing 20-plus seconds ahead of its next-closest opponent in six of seven wins so far. Even more damning, a Red Bull pilot has now led 401 of 417 laps raced this season, placing the RB19 among some of the most dominant seasons in F1 history.
Comparing Red Bull's 2023 start to other dominant seasons:
| Year | Team | Laps Led % |
| --- | --- | --- |
| 1988 | McLaren | 97.3 |
| 2023 | Red Bull | 96.2* |
| 2014 | Mercedes | 86.2 |
| 2016 | Mercedes | 83.2 |
| 2002 | Ferrari | 79.4 |
| 2004 | Ferrari | 69.9 |
*- Through 7 races
While the machinery is an important part of Formula 1's history, the all-time greats are created at a meeting point where driver and car become one. There's no denying that Verstappen is in that category, as Sunday's win moved him one shy of tying legend Ayrton Senna for fifth-most ever. Though some drivers are elevated by their machinery, Verstappen has proven to be as flawless as the Red Bull cars of the last few years.
Finding holes in Verstappen's game is like searching for a needle in a haystack. On Sundays, he demonstrates incredible lap-by-lap consistency and tire management. On Saturdays, he's got exceptional one-lap pace and can pull out some stunning performances, including last week's memorable Monaco pole lap. The once hot-headed and aggressive reputation has also transitioned into a methodical and cerebral mindset. Even those around the grid, including his former archrivals, have conceded to the Dutch pilot's form.
"I think Verstappen is just on a different level," Mercedes team principal Toto Wolff said Saturday. "It pisses me off to say that, but that is the reality."
Wolff isn't exaggerating with his measurement of Verstappen. He's crushed teammate Sergio Perez's early hopes of a tight title race by stretching the gap to 53 points. Even more telling, if the two-time world champion registered as a constructor (170 points), he would still be quite ahead of Mercedes (152 points), Aston Martin (134 points), and Ferrari (100 points). With six of the next seven races coming on traditional circuits, where Verstappen has shown to be his strongest, the damage may only get worse.
"There's not a driver out there today I believe that would have beaten Max in that car," Red Bull team boss Christian Horner said Sunday. - Daniel Valente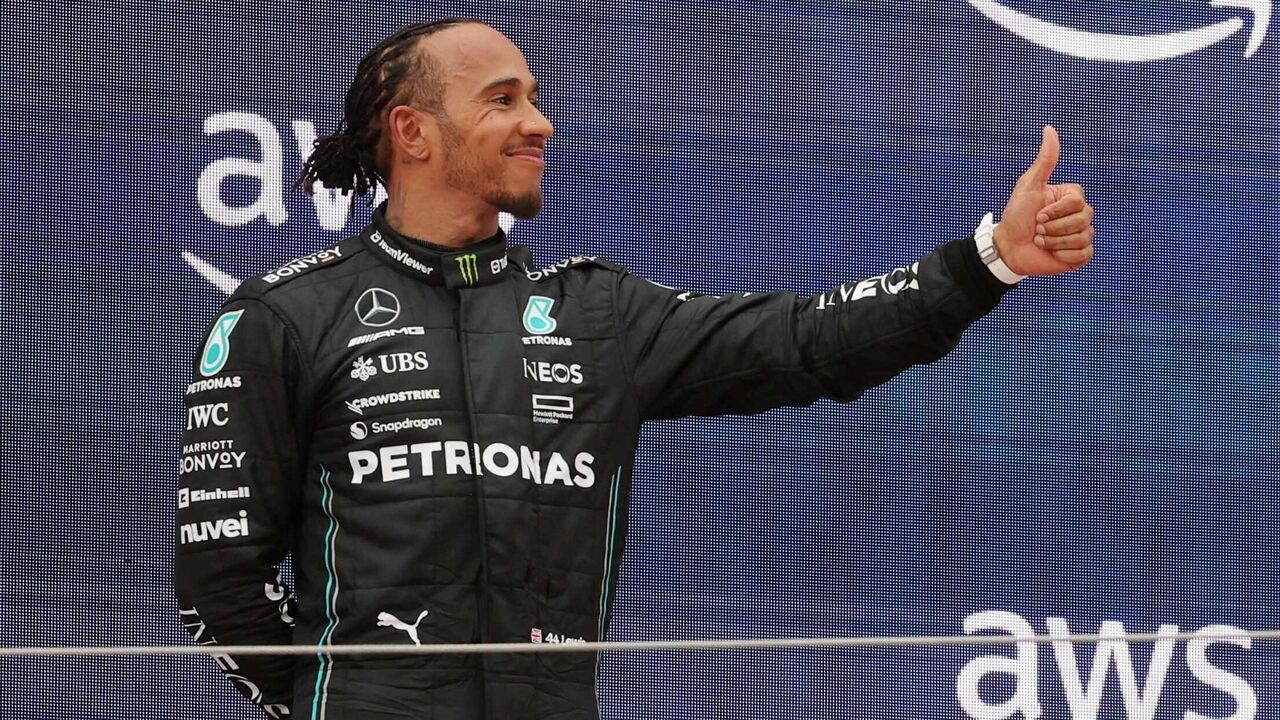 Mercedes shows off new upgrades
It appears Mercedes has turned the page.
The team showed off the strength of its upgrades in Barcelona, putting both cars on the podium with second- and third-place finishes. It's the second podium finish for Hamilton this season and the first for George Russell. It also marked the first time Mercedes had both drivers on the podium since a 1-2 finish in Brazil in November.
"The car felt great. This is way more than I expected," Hamilton said afterward.
Mercedes now sit second in the constructors' standings, building an 18-point gap over Aston Martin and a 52-point cushion ahead of Ferrari.
Russell was able to secure his best result of the season despite starting in 12th. He acknowledged that he was "surprised" to finish so high but credited the car setup for a strong race pace.
Mercedes must be happy with where it's at, considering where it started this season. It wasn't long ago that Wolff decided the car - one he labeled "a shit box" - needed a complete overhaul. Now, Mercedes looks like the most dominant team on the grid after Red Bull.
Wolff acknowledged Sunday that the team needed "the shock" of the poor performance early on in order to abandon its initial plan.
"I'm very happy for the hard work done," Wolff said. "We took some decisions to go in a different direction. We changed so many parts. It was a risky move, but everyone pushed forward, and we've got a good race car."
The question now is, where can Mercedes go from here? Horner admitted that his main rival "looked strong today" but also didn't seem too worried.
"They were still 23 seconds behind at the end of the race," the Red Bull team principal said. "They made a good step, but we've got some stuff in the pipeline."
Mercedes raised its bar with the substantial upgrade. There's a new baseline now to work with moving forward, and it's clearly the No. 2 team in terms of performance and reliability. With Hamilton saying that he'll meet with Wolff on Monday to discuss a new contract for next season, at least Mercedes is showing him the team is moving in the right direction.
"I think we're going in the right direction, and I know we have something in the pipeline moving forward," Hamilton said. "I am hoping by the end of the year it would be great if we could challenge (Red Bull). I would say for me, I'm more focused that we have the car to challenge them from Day 1." - Brandon Wile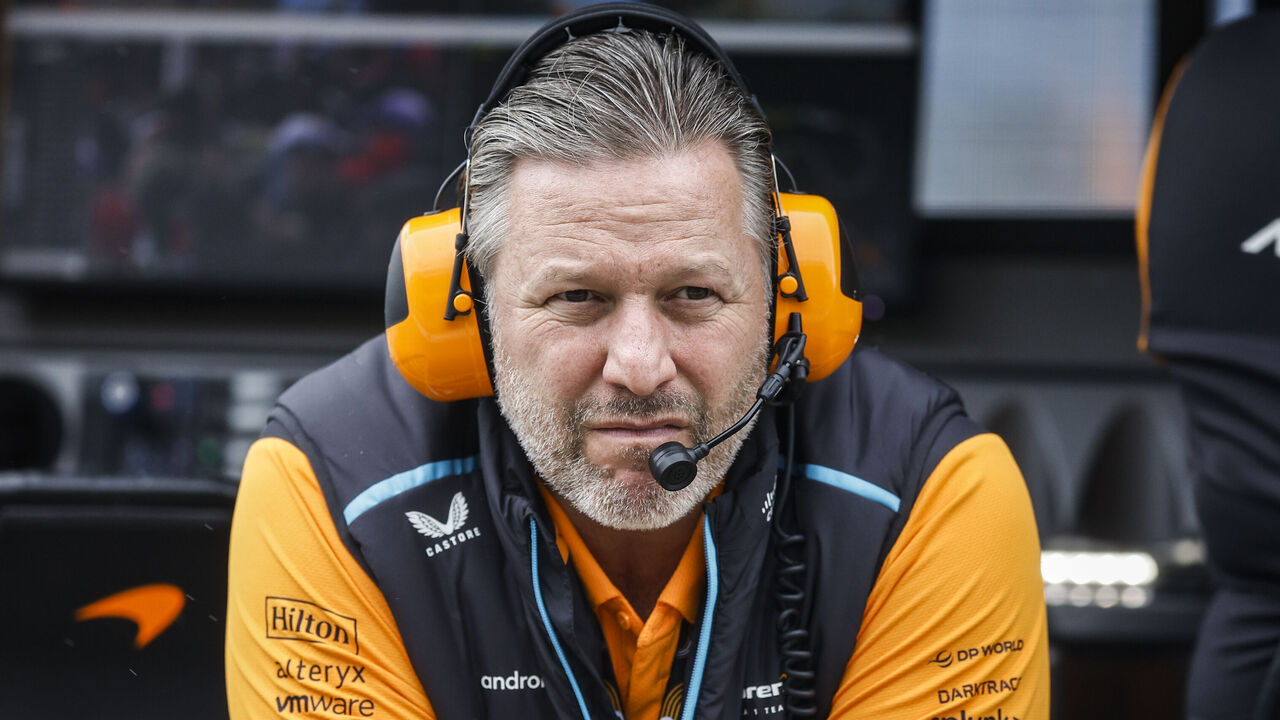 1 step forward, 2 steps back for McLaren
Rightly or wrongly, recent success at McLaren created a different set of expectations.
The team's first double-points finish of the year in Monaco was followed up by both Lando Norris and Oscar Piastri sticking around through the third qualifying session on Saturday. Only two other teams had both cars in Q3 for the Spanish GP: Alpine and Aston Martin. And they weren't just luckily making the cut, either; Norris wound up qualifying third-fastest behind former teammate Carlos Sainz by merely a few 10ths of a second.
It had been a brutal start to the year for McLaren, but some sudden success like that is going to reset the expectations at least a little bit. We're still trying to figure out whether they can hang regularly in the points, but, according to Norris, the early-season performance is a much more accurate representation of where McLaren is, and these recent successes are a mirage.
"We wouldn't have had the pace to finish in the points anyway," Norris divulged after what seemed like a heartbreaking 17th-place finish. "Difficult afternoon but as expected. P3 made us look amazing yesterday, but we weren't confident in finishing in the points."
He added that qualifying "made us look a bit too good."
It's a somewhat shocking thing to hear from a driver who started third and only dropped suddenly after a first-lap shunt of Hamilton that resulted in front-wing damage requiring a repair. Without that incident, it seemed like a top-six finish for Norris was very achievable.
Of course, Piastri's slip from ninth to 13th is somewhat instructive of how the McLaren just lacks pace on straights. But he's also a rookie and still learning to defend positions at the F1 level. - Michael Bradburn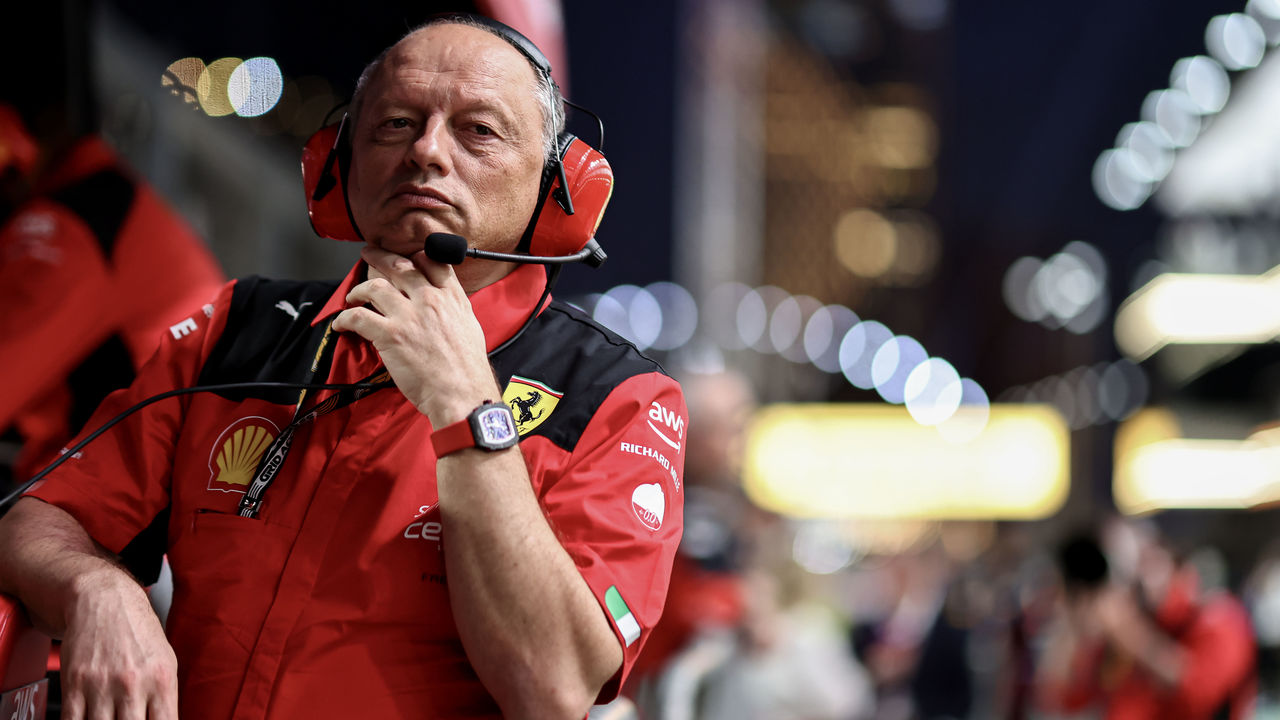 Ferrari going in wrong direction
Formula 1, for all its endless innovation and impressive feats of engineering, can still be a copycat sport. In that way, it's not dissimilar to other sports; when someone finds an edge that brings even the slightest bit of success, others try to emulate it. Remember Racing Point's infamous "Pink Mercedes" in 2020? Imitation is the sincerest form of flattery.
That's especially true when the team at the top - in this case, Red Bull - is blowing everybody else out of the water.
In Ferrari's case, imitation is also a sign of desperation. The Italian team's first major upgrade package of the season, unveiled in Barcelona over the weekend, involved a significant change to the sidepod design of the SF-23. The new concept, while not an outright replica, clearly resembles that of Adrian Newey's untouchable RB19.
It's only been one race, but the change didn't turn out to be a panacea for all that's ailing the floundering team.
Old sidepods or new, Ferrari continues to be flummoxed by the SF-23's inconsistency. The car is quick over one lap in qualifying - Carlos Sainz started the Spanish Grand Prix on the front row - but devolves into an unpredictable, plodding piece of machinery that chews through its tires and is susceptible to wild changes in performance on Sundays; Sainz finished his home race in fifth, well adrift of the podium after being swallowed up by Hamilton, Russell, and Perez. Charles Leclerc, meanwhile, didn't even crack the points after starting from the pit lane.
"It's very strange and very difficult to understand because we go on the first set of hards, and it feels so bad, no grip at all, especially the fronts, they were just really, really bad," said Leclerc, who had to pit much earlier than expected during his first stint of the race. "And then you go on the second stint of hard (tires) and then everything feels fine, and you just do exactly the same thing as the driver, and it is just in a completely different place."
"We've got so much work to do," he added, sounding exasperated. Who could blame him?
Ferrari is working diligently to figure out why things have gone so awry this season - the upgrade package was pushed through significantly earlier than expected after tireless work in Maranello - but the team is no closer to finding clarity. If anything, the answers Leclerc, Sainz, and Co. seek seem farther away than ever after yet another vexing weekend. - Gianluca Nesci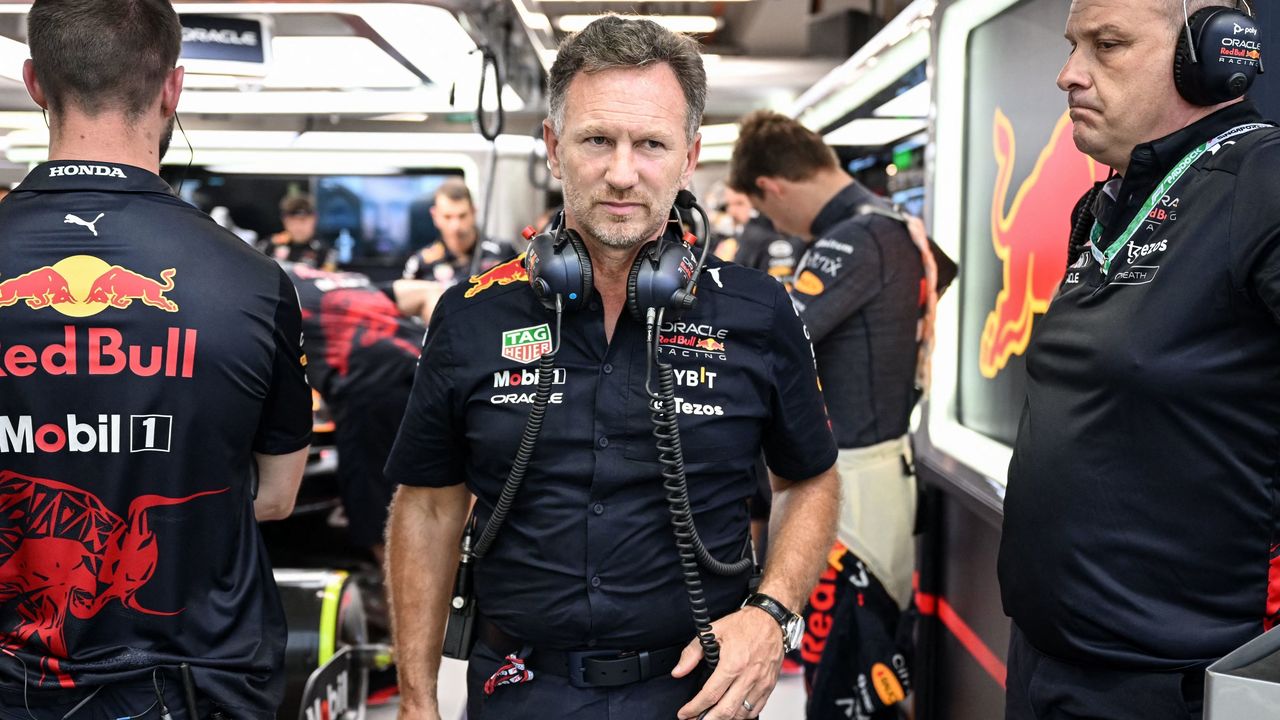 Horner takes jab at Rosberg
While there wasn't much tension on the track in Spain, things got a bit testy post-race between Horner and Nico Rosberg.
The former Mercedes driver questioned Horner's assessment of Perez's race.
"You were saying (Perez) did a good race, but I thought he had quite a lack of performance, especially in the early part of the race," Rosberg said.
"You're kind of a critical kind of guy, though, aren't you," Horner responded. "You're tough on these guys. Now that you're not in the car, you're happy to criticize all the guys."
Though it likely won't happen, maybe Horner's words will inspire Rosberg to get back in an F1 car in the future. - Wile
Photo of the race