It's been a banner year for basketball in Canada, but Canada Basketball fell flat on its face.
In June, the Toronto Raptors brought home the country's first NBA championship, and Canada became the first nation outside the United States to have six players selected in a single NBA draft. The FIBA World Cup should've been the figurative bow that tied it all together, with Canada's brightest basketball talents coming together to form the best national team the country had ever assembled.
So much for that.
Team Canada general manager Rowan Barrett called the country's 2-3 record in China "progress" on a Monday conference call. The two wins matched the most Canada has claimed in any World Cup tournament over the last quarter-century, but the team's underwhelming World Cup roster and performance were a disappointment at best and an unequivocal failure at worst.
When he introduced freshly crowned NBA champion Nick Nurse as Team Canada's head coach, Barrett indicated that Canada Basketball expected to succeed. "Our goal for the World Cup is nothing less than to qualify for the 2020 Olympic Games," Barrett said in June.
Nurse, meanwhile, admitted last week that he'd assumed Canada's World Cup squad would feature more NBA flavor.
Instead, a roster that boasted just two NBA players (Sacramento Kings guard Cory Joseph and Orlando Magic big man Khem Birch) was eliminated from tournament contention with two initial losses in group play to Australia and Lithuania. Canada defeated only Senegal and Jordan, and must now rely on a last-chance qualifying tournament next July for an opportunity to compete in the Tokyo Games. Of seven teams from the Americas in the tournament, Canada was also the only one that didn't advance past the first round.
There were some World Cup positives in the form of Joseph, Birch, Spanish League big man Melvin Ejim, Florida Gators guard Andrew Nembhard, and former Kentucky and Gonzaga standout Kyle Wiltjer, but that should no longer be enough to satisfy Canadian basketball fans, and it shouldn't be enough for someone who spoke as confidently as Barrett did earlier this summer.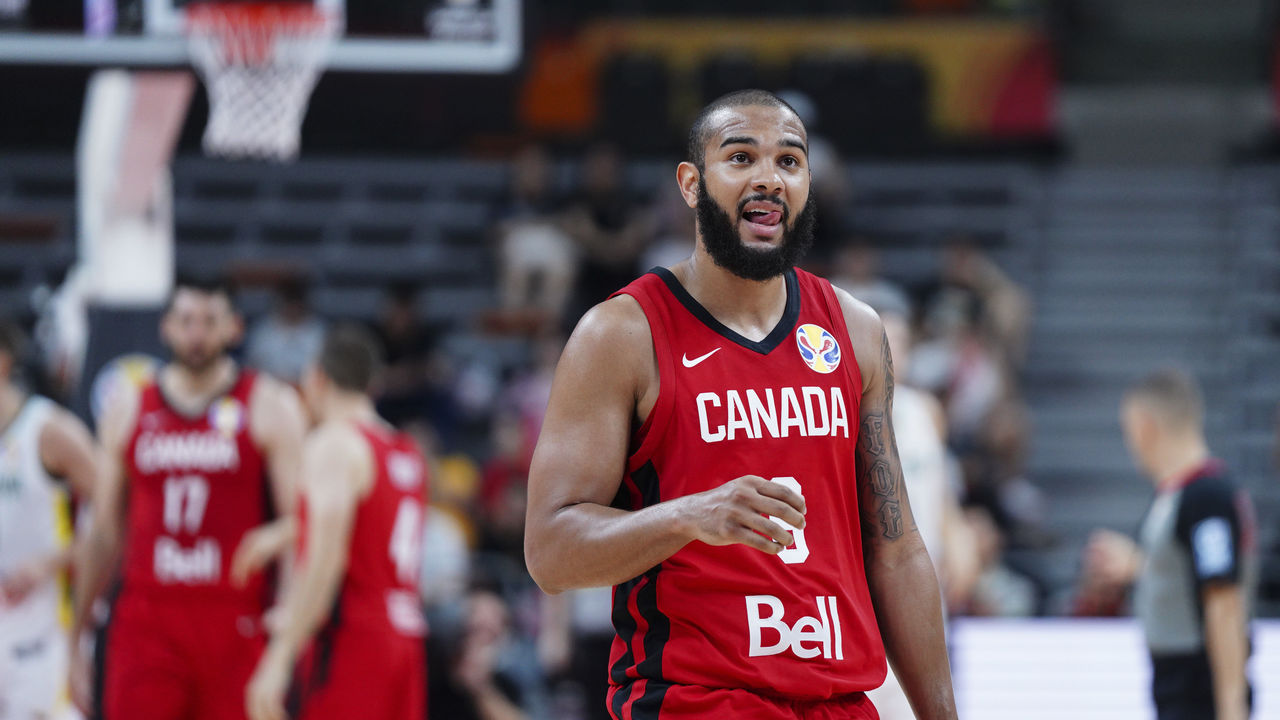 No nation outside the United States boasts more active NBA players than Canada, yet eight nations sent more NBA players to the World Cup. Lithuania, Italy, Greece, Brazil, and Japan tied Canada with two NBAers each.
"Free agency changed the landscape. You saw players be traded, their situations get impacted and change," Barrett said Monday when asked about Canada's NBA no-shows. "This is not simply a Canadian issue. If anyone is paying close attention to this and has been doing their due diligence ... you can see multiple countries have been impacted."
Yes, Canada wasn't the only national team missing some of its best players, but no World Cup team was hit harder by the absences. The powerhouse Americans sent what amounted to a third-string squad to China, but that's more than enough talent to get the job done. Australia, without the services of 76ers star Ben Simmons, is marching to the quarterfinals with a handful of NBA pros still leading the way.
Why are so many of Canada's best ballers at home rather than playing in international competition? Jamal Murray and RJ Barrett, who were limited by ankle and calf injuries they picked up earlier in the summer, at least showed up for national team practices in August. Kelly Olynyk was sidelined after suffering a knee injury during Canada's exhibition schedule.
Where are Andrew Wiggins, Shai Gilgeous-Alexander, Tristan Thompson, Dwight Powell, Trey Lyles, Nik Stauskas, Brandon Clarke, and Nickeil Alexander-Walker, to name a few?
Though no excuses have been officially presented, they aren't hard to find.
Competitive games come with greater injury risk. Committing a month of your offseason to a national team isn't ideal, nor is traveling to play a tournament in Asia just a few weeks before NBA training camps open. FIBA officiating can be frustrating. Rookies like Clarke and Alexander-Walker probably want to open their first pro camps feeling fresh. Gilgeous-Alexander actually was traded in the offseason. Veteran players often say they prefer to concentrate on their NBA teams rather than lose a portion of their summer - and their focus - to national team duties.
But look around. Washington Wizards rookie Rui Hachimura prepared for his debut season by busting his ass for a Japanese team with more modest ambitions than Canada's. Milwaukee Bucks superstar Giannis Antetokounmpo is the NBA's reigning MVP and the most integral component of the team favored to win the Eastern Conference, yet he's in China representing Greece.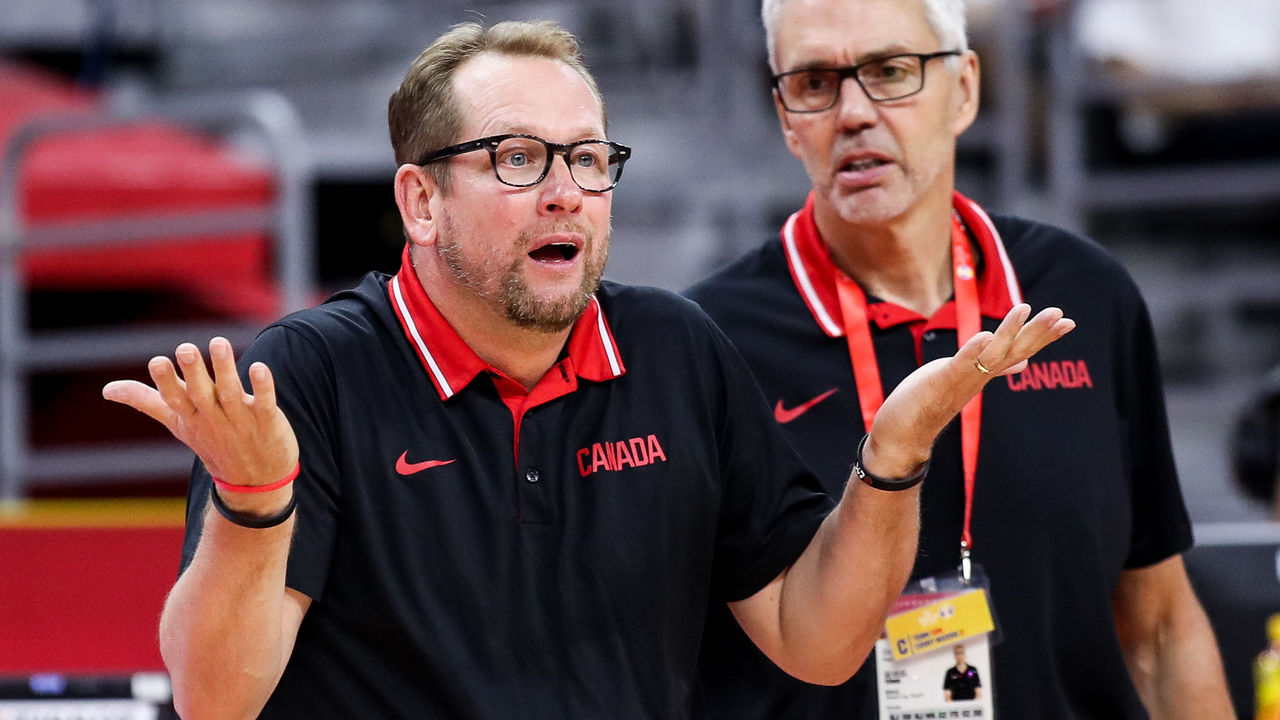 There are no obligations when it comes to representing your country, and players have every right to spend their offseasons as they see fit. But they shouldn't hide behind half-baked excuses. If a healthy NBA player wanted to be at the World Cup representing his (non-U.S.) country, he would be.
Sponsorship dollars remain a topic of conversation for those around Canada's program, presenting a sort of chicken-and-egg conundrum. But lesser basketball nations have recruited stars for lesser tournaments. At some point, Canada's best have to want to show up.
If they don't, the program must look within itself and figure out how to bridge that gap with its top players. Having Nurse on board is a good first step, but the Raptors head coach hasn't yet moved the needle when it comes to Canada's stars.
"I think one thing that's really impacted (NBA participation) is the schedule. When you have the dates so close to the regular season, people get really nervous about that," Barrett said Monday. "I think next year, with the Olympics (starting) in July, it gives athletes far more time."
What Barrett didn't mention is that while the Olympics leave more recovery time ahead of the 2020-21 NBA season, they leave a lot less time for players who make deep postseason runs next spring. And Canada needs to play that Olympic qualifying tournament in early July. Why should Canadians believe the country's best basketball talents will be more willing to sacrifice their time next summer?
In the wake of an embarrassing month for the senior team's program, Barrett and Canada Basketball put on a brave face Monday, but they can't hide from the way this season of promise turned sour. They can't backtrack from the expectations Barrett set in June; expectations that the nation bought into, and Barrett's program failed to meet.
This summer was supposed to be about Canada - led by a bevy of exciting, young NBA talent - announcing itself on the international basketball stage and emerging as an Olympic medal contender. Instead, the Canadians' starless World Cup ended with a classification-game loss to Dennis Schroder's Germany. There's little reason to believe next year will be any different.
Does that sound like progress?