It was tepid and bland at times, yes, but a much-maligned Euro 2016 certainly provided more than its share of mesmerising moments that will live long in the minds of football fans - especially in Portugal.
Here, in no particular order, are 25 of the most vivid memories from the past month in France.
Payet's thunderbolt paves way for waterworks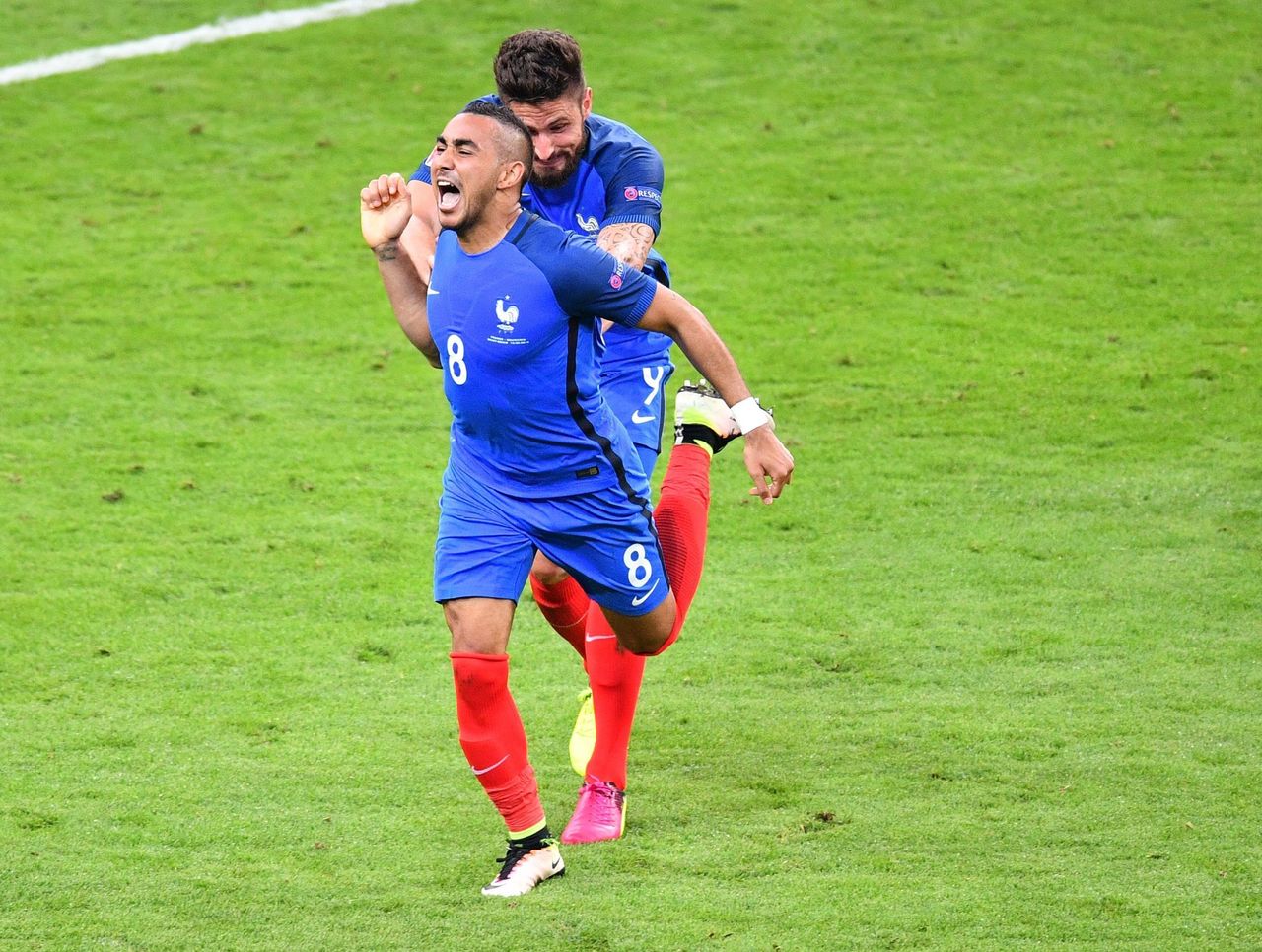 Anthony Lopopolo: Dimitri Payet's left-footed rocket set an early standard at Euro 2016, and it also thrust the late bloomer into the international spotlight. Overlooked for the 2014 World Cup, the Reunion Island native was on the periphery of the national team for the first half of his career. But he proved he belonged in the opener against Romania, becoming the first Frenchman to register a goal and an assist in a single Euro match since Thierry Henry in 2000.
Granit and Taulant Xhaka's mother remains neutral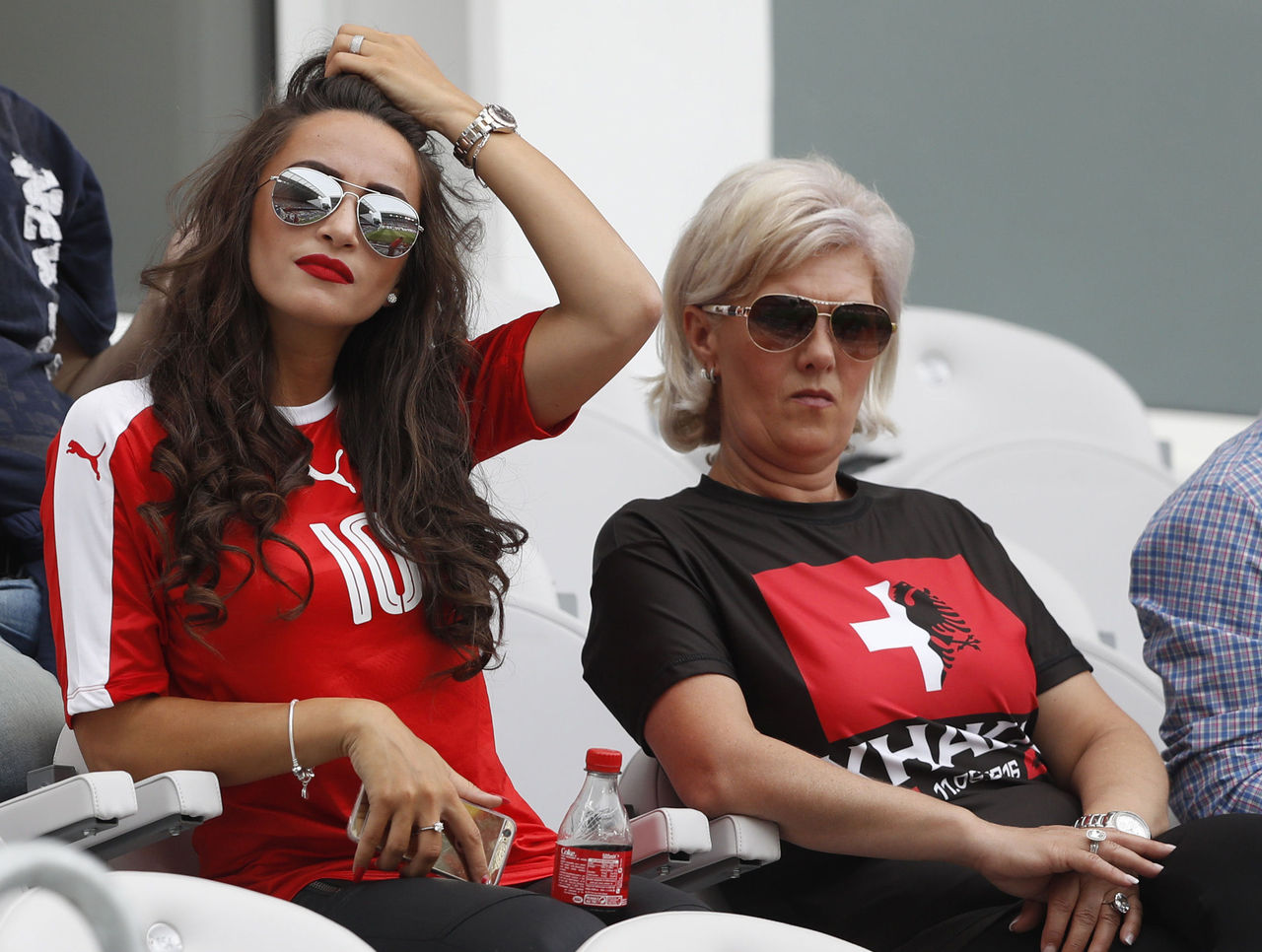 Gordon Brunt: Elmaze Xhaka set the standard for supporting two sons who represent two different countries. It's a balancing act Mrs. Xhaka perfected when her sons, Granit and Taulant, went head-to-head during the group stage. Cameras captured her in what should be the only allowable half-and-half shirt at a football match, featuring the Switzerland and Albania flags blended together.
Bale's bald spot blights Euro's strong hair game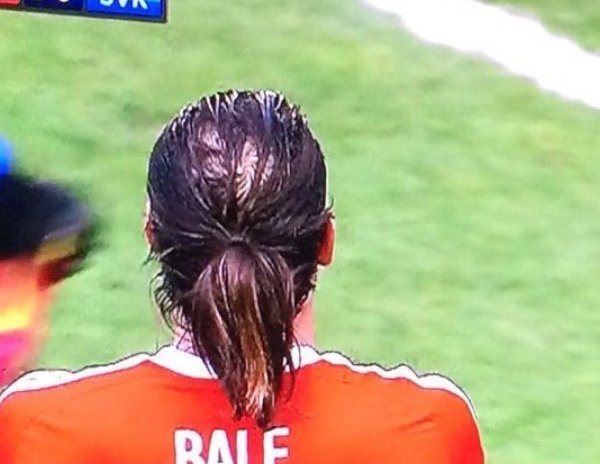 Gianluca Nesci: Hair has been a major talking point at Euro 2016, with various players breaking out looks that ranged from spectacular to stupefying. Glorified pylon Marouane Fellaini dyed his afro. Aaron Ramsey went bleach blonde. Ivan Perisic coloured the Croatian flag into his head. It was great. Not so much for top-knot legend Gareth Bale, whose smooth scalp was captured hiding underneath his trademark ponytail. Just let it go, man.
Low caught red-handed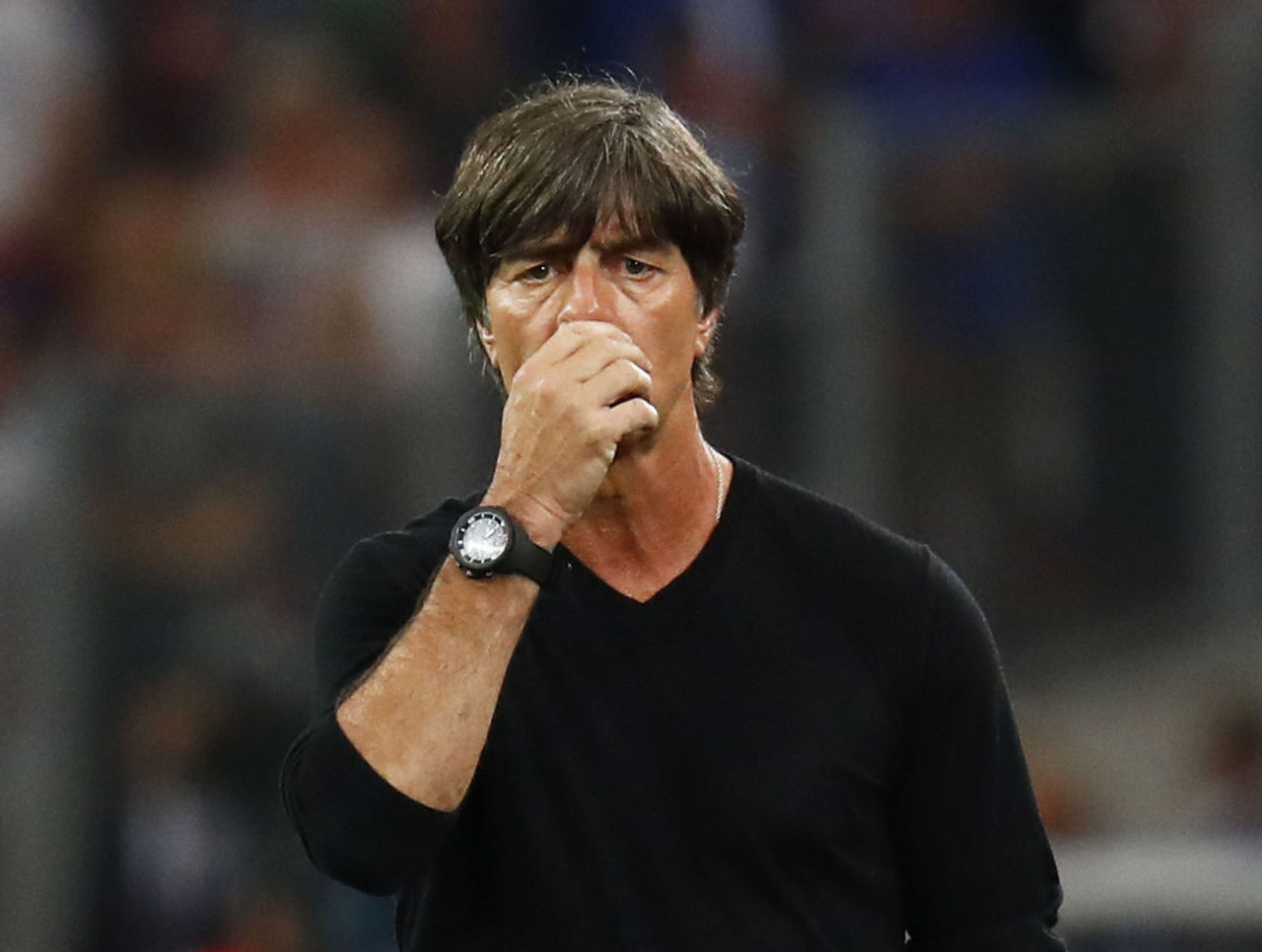 Daniel Rouse: Joachim Low re-jigged his formation on several occasions - and that was just on the touchline. Unfortunately for the gaffer, his Germany ranks followed suit. Jerome Boateng and Bastian Schweinsteiger both unnecessarily handled balls in the area, ensuring the world champion was eliminated after conceding just one goal from open play.
Buffon bails on the crossbar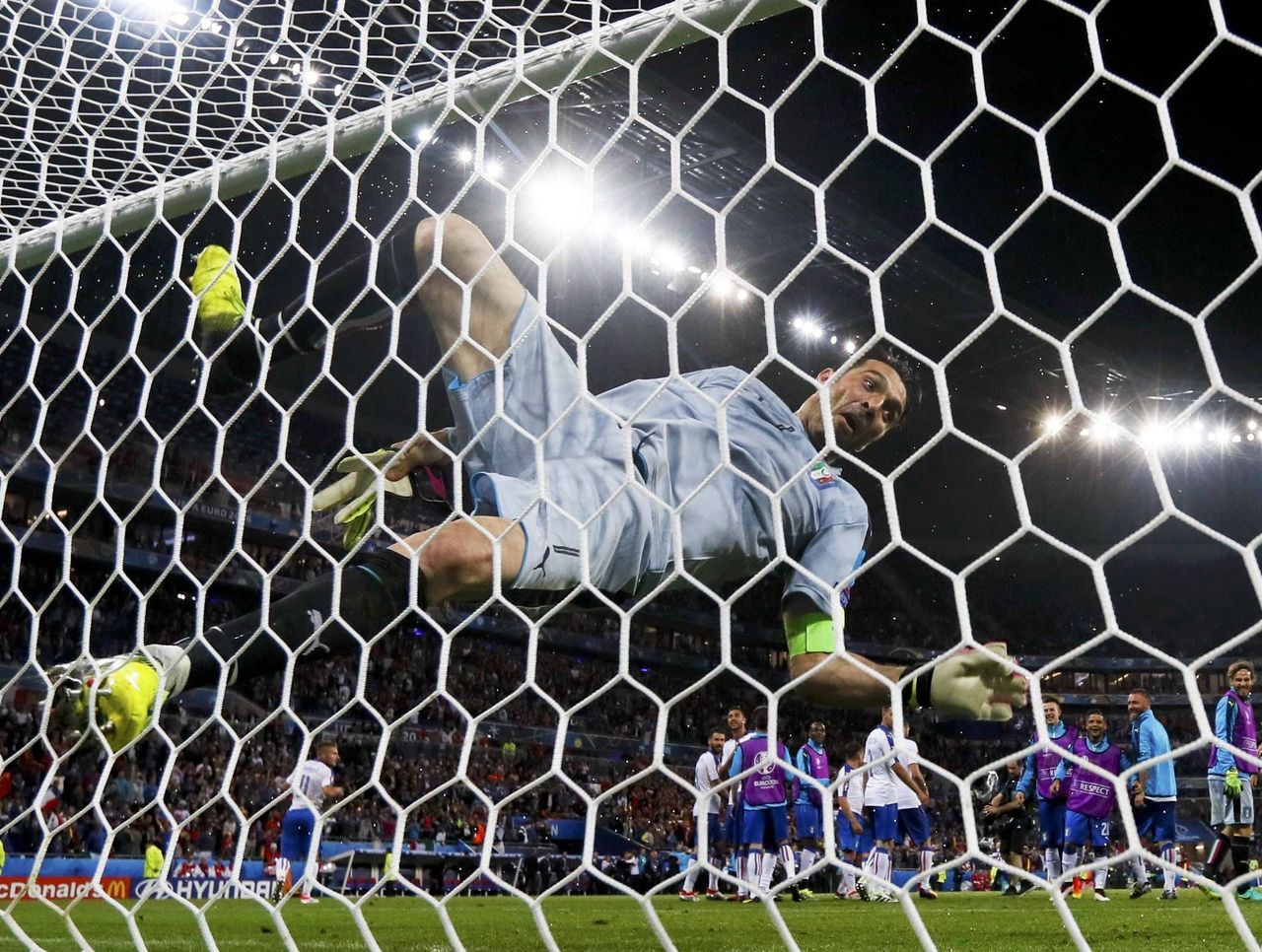 Anthony Lopopolo: Few people love playing for their country more than Gianluigi Buffon, and he goes nuts after every win, goal, and achievement with the verve of a true patriot. But one show of pride didn't go so well. After helping Italy to a 2-0 victory over Belgium, Buffon wiped out as he tried to launch himself atop the crossbar. He learned his lesson the next go-round, executing the post-match celebration successfully following the win over Sweden.
Iceland's historic result leaves Ronaldo salty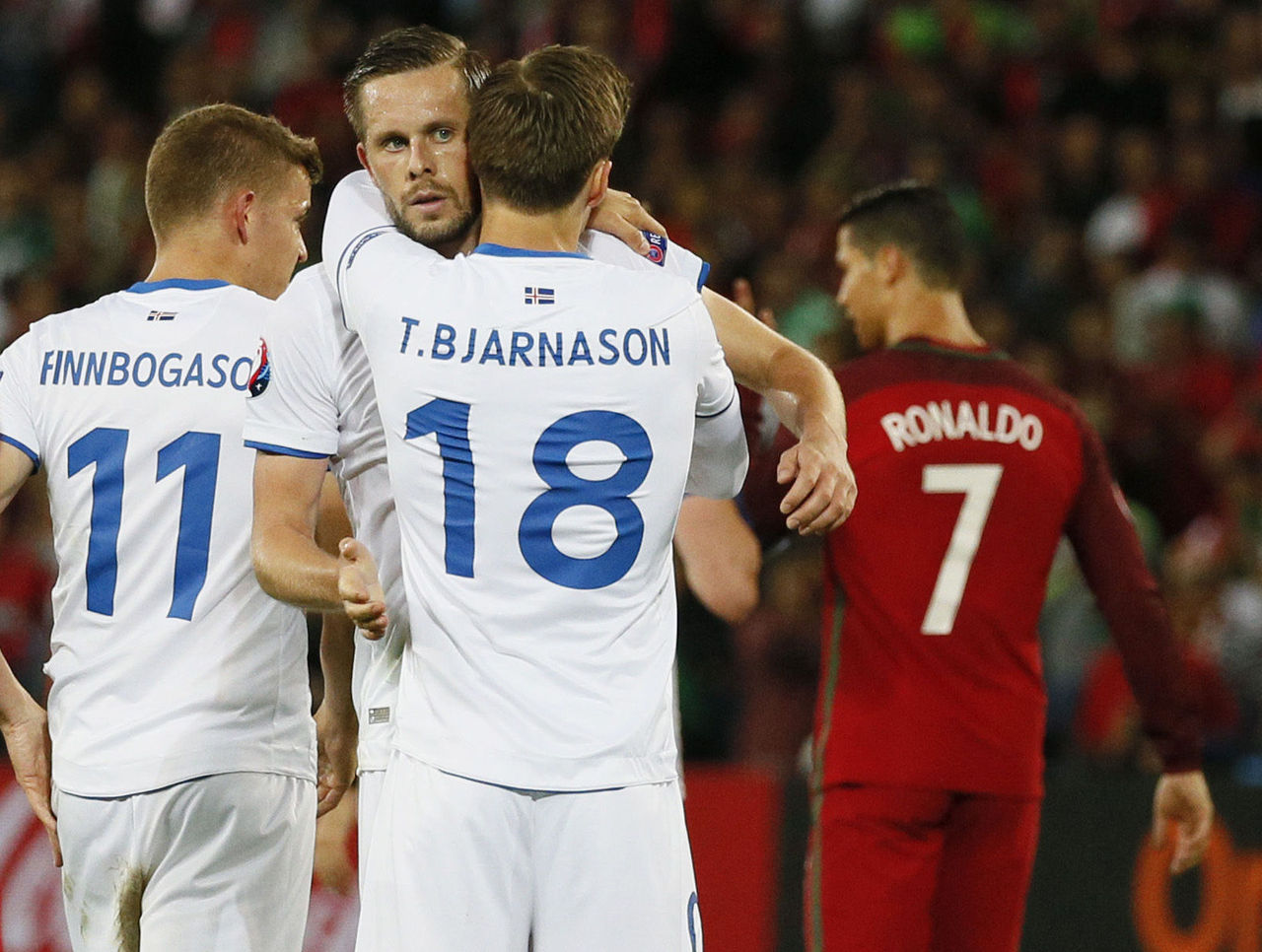 Daniel Rouse: "When they don't try to play and just defend, defend, defend, this in my opinion shows a small mentality and are not going to do anything in the competition," Cristiano Ronaldo said after Portugal's 1-1 draw with Iceland. How did that play out, face ache? The land of fire and ice provided the story of the tournament thanks to revolutionary coaching practices back home.
Will Grigg's On Fire
Gianluca Nesci: Will Grigg left Euro 2016 an icon, and he didn't even step foot on the pitch. The subject of the most mesmerising chant by any set of supporters, the Northern Irish striker's name became synonymous with the competition as fans incessantly sung his praises in stadiums and on streets throughout France. Whether defences were actually terrified remains a mystery, though.
Gabor Kiraly's sweatpants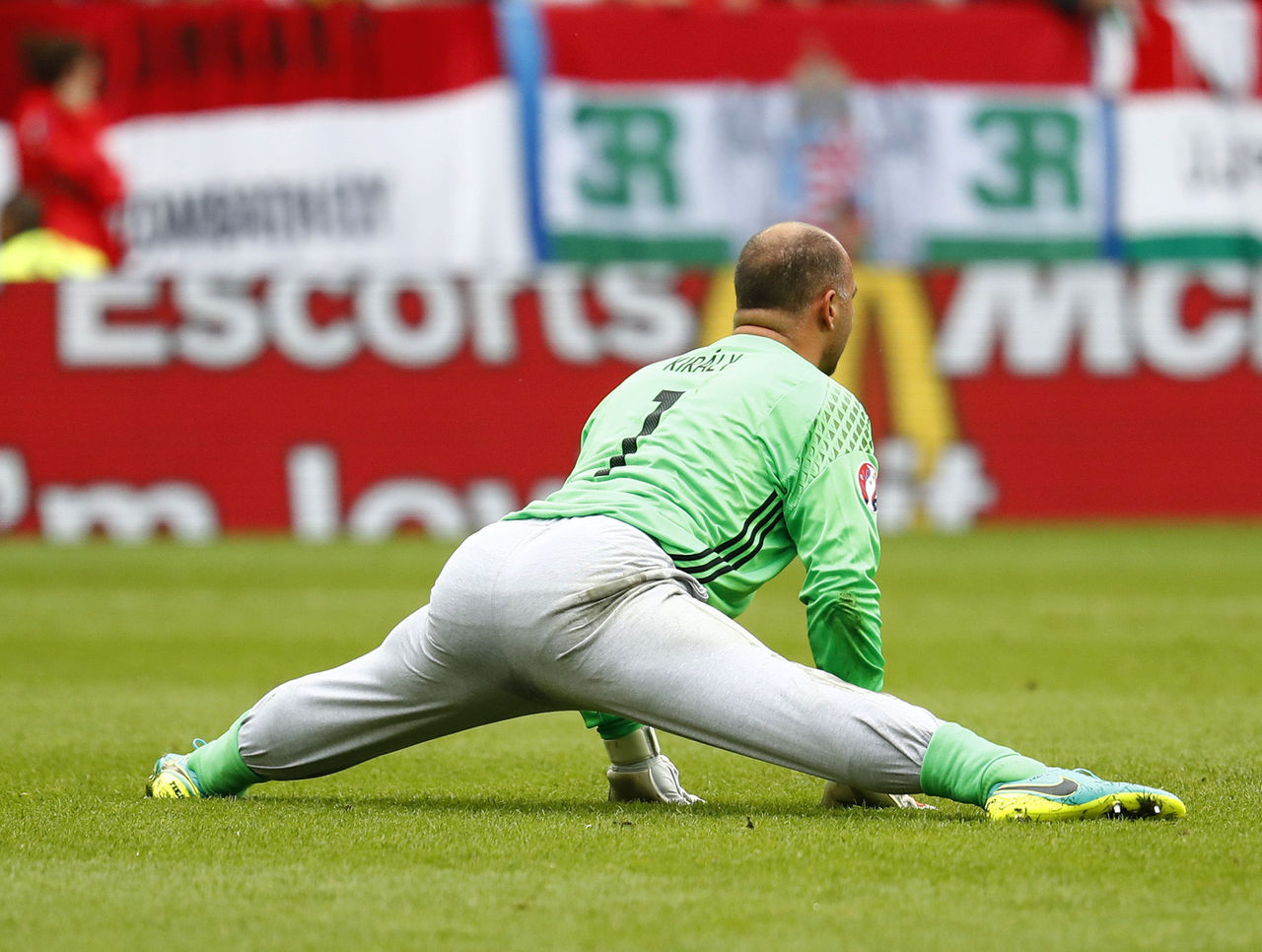 Michael J. Chandler: While Iceland had a Jon Dadi Bodvarsson, Hungary had its own "Dad Body" in 'keeper Gabor Kiraly. The Hungarian shot-stopper, sporting grey trackies and the frame of an everyman who fancies an extra slice of toast with breakfast, captured the heart of neutrals with his display in France. His 17 saves were fifth-best and his 10 saves against Portugal represented a tournament best for a single match.
Related: An ode to Euro legend Gabor Kiraly
Brady at the death against Italy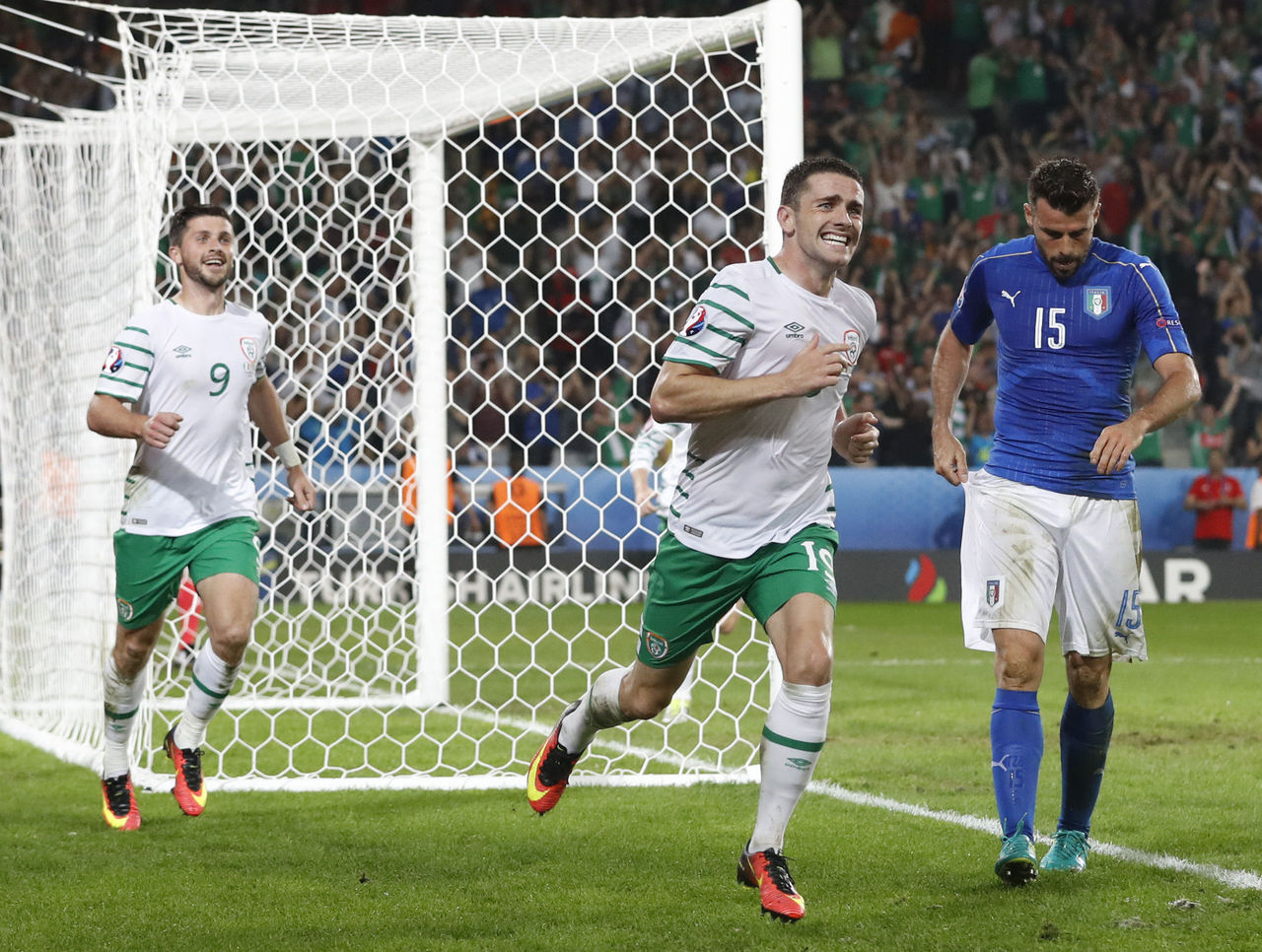 Daniel Rouse: Norwich City combined against arguably the tournament's most impressive defence in Italy to send Ireland into the knockout rounds. Wes Hoolahan's left-footed delivery was delicious, and 5-foot-8 Robbie Brady rose highest to nod beyond Salvatore Sirigu. A deserved moment for the funnest fans in France.
Wales fan feels all the feelings
Anthony Lopopolo: The Welsh waited a full generation to see their country in a major tournament once again, and they soaked up every moment. One particular fan of the Red Dragons ran the gamut of emotions in the space of just a few moments, crying tears of joy at the reality of Wales' achievement before getting swept up in a feeling of overwhelming pride. Wales ended up losing this Group B encounter against England in the last minutes, but it outlasted the Three Lions in the competition. Wales was the last remaining home nation at Euro 2016.
Icelandic commentator loses his mind
Anthony Lopopolo: Iceland qualified as Group F's runner-up courtesy of an extra-time winner against Austria. Arnor Ingvi Traustason slid in to score off a brilliant counter-attack, and Icelandic football commentator Gudmundur Benediktsson couldn't control himself, delivering a high-pitched call as he saw his country book a spot in the Round of 16. Only days later, he was forced to resign as an assistant manager of local Icelandic side KR Reykjavik, but he was back in the commentator's booth for the historic win over England in the knockout round.
Perisic's late goal flips bracket on its head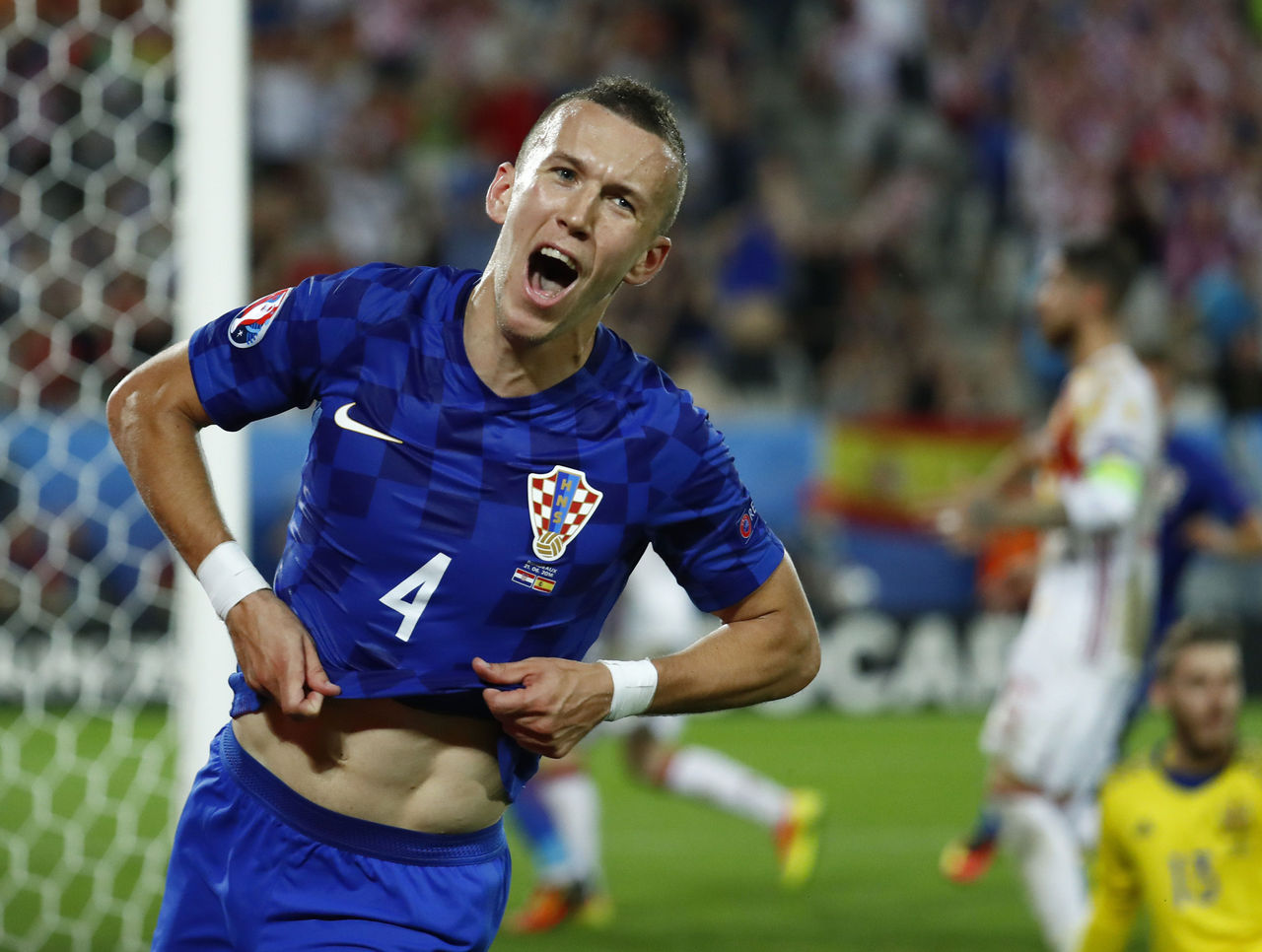 Carlo Campo: Before his hair featured the checkered pattern of Croatia's coat of arms, Ivan Perisic made his country proud with an 87th-minute goal that led to Croatia defeating Spain, the reigning champion. The attacking midfielder, who used to help out on his father's chicken farm, ran the length of the pitch on a counter-attack and defeated David De Gea with his second touch, resulting in a late edit to the bracket for the knockout phase.
Spain's reign comes to an end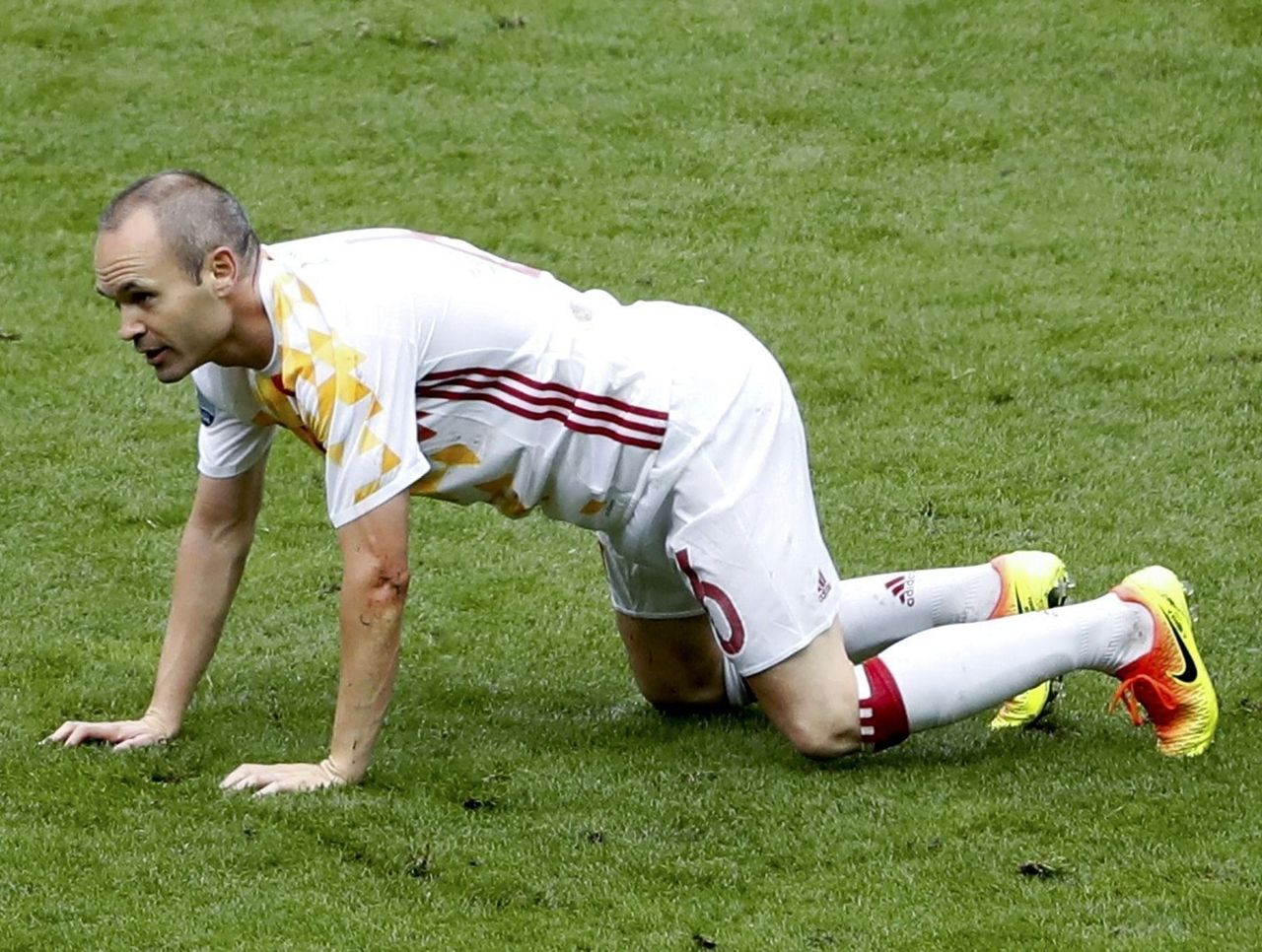 Gordon Brunt: Although its remarkable reign as European champion has ended, few will forget the utter dominance Spain displayed over an eight-year spell that transformed the country from habitual underachiever into one of the most complete - and dominant - football teams the world has ever seen. After defeating Italy at both Euro 2008 and Euro 2012, it was somewhat fitting that the Azzurri ended the run.
Sanches announces himself to the world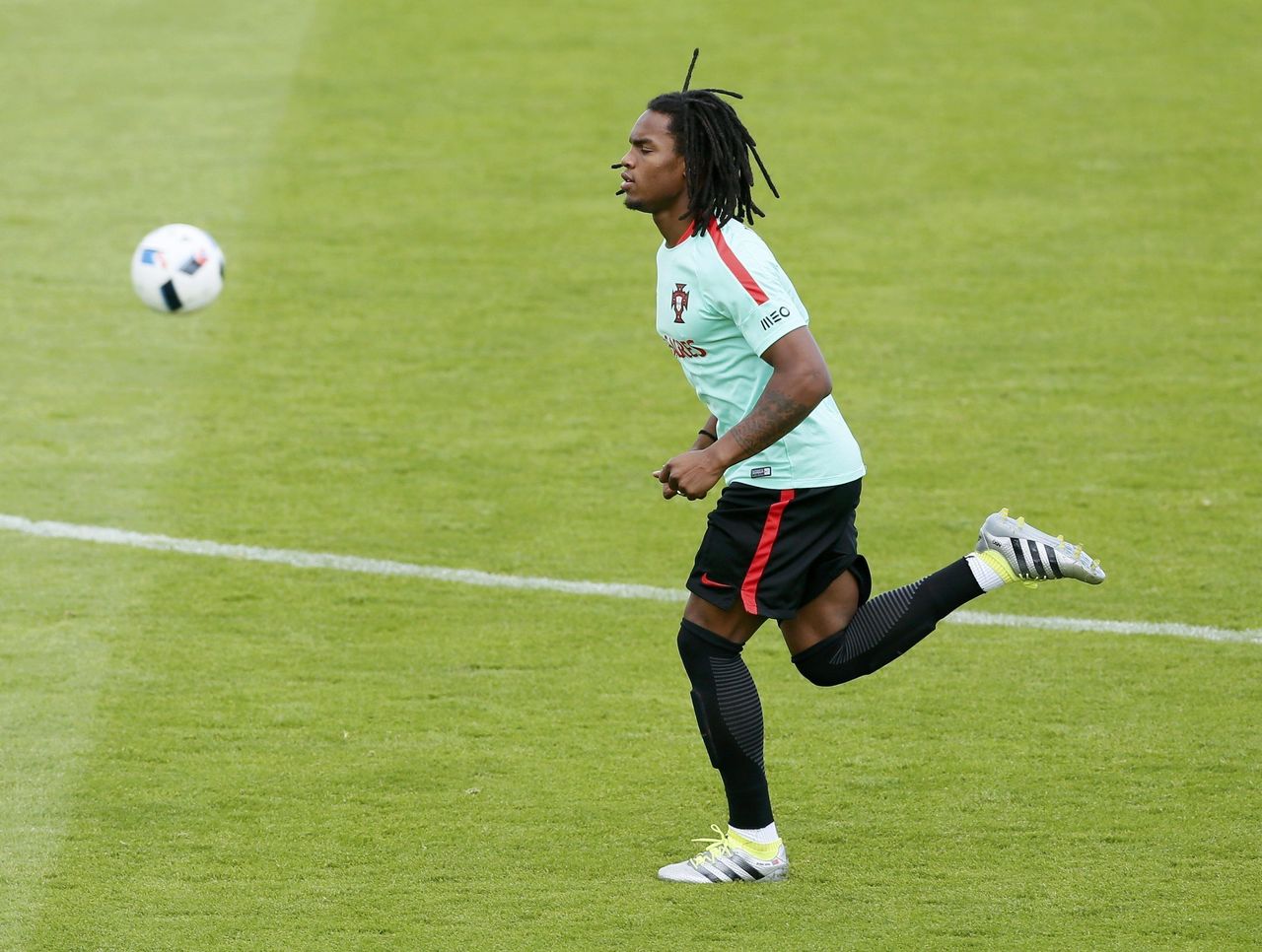 Gianluca Nesci: Renato Sanches is 18 years old, and without him, Portugal doesn't win Euro 2016. Sit back and think about that. The future is beyond bright for the Bayern Munich teenager.
The Viking clap ... Huh!
Gordon Brunt: Don't be surprised if the unmistakable sound of the Viking clap breaks out at football grounds across Europe this season. On and off the pitch, Iceland endeared itself to football supporters with the bravery and success of its players, and the passion of a fan base introducing itself to the world with one of the most distinct football roars.
England's loss becomes fodder for British tabloids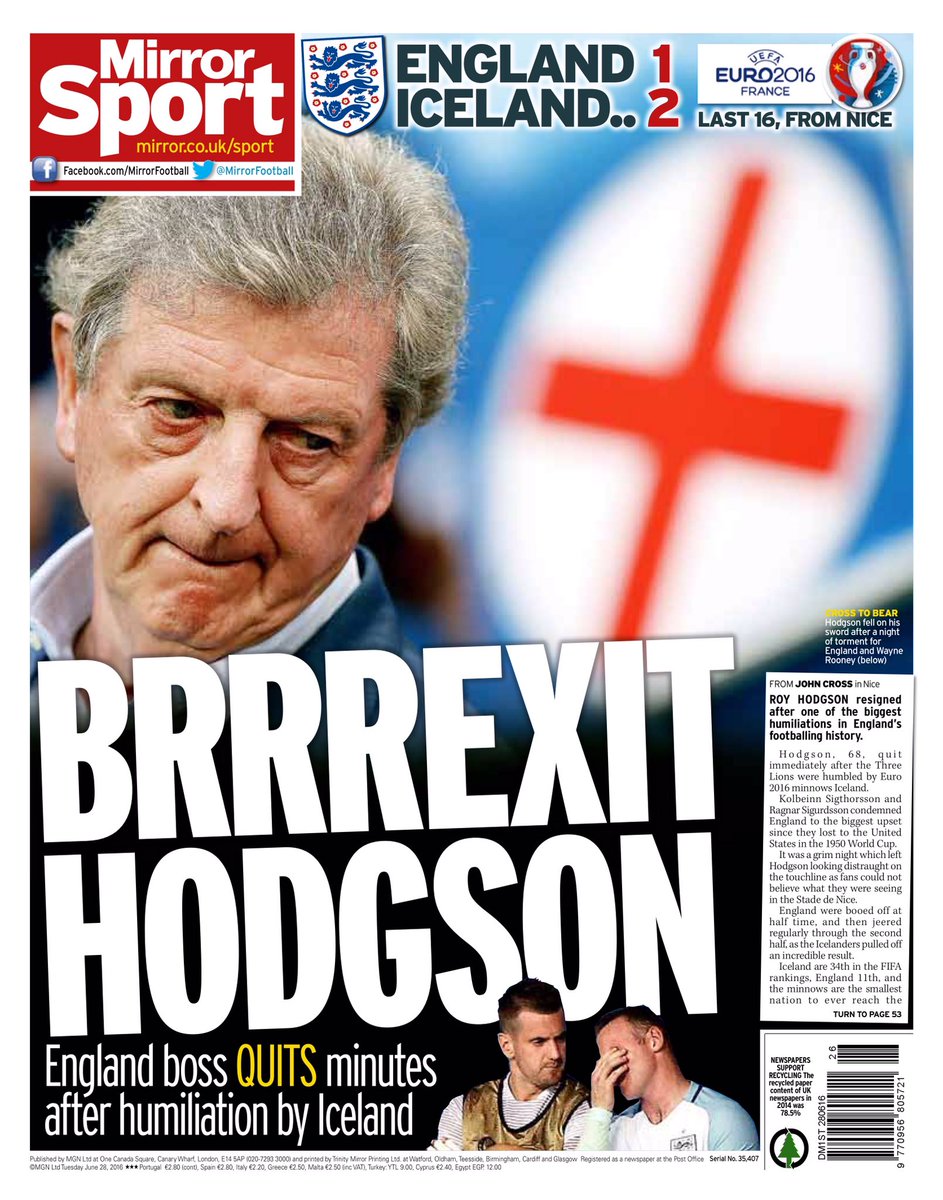 Michael J. Chandler: With the United Kingdom divided by the results of the Brexit vote, journalists had a field day with an underwhelming England side's capitulation at the hands of Scandinavian minnow Iceland. English papers, both the credible and the red-topped tabloids, took the limp effort of Roy Hodgson and co. to task, and rightly so: England was nothing short of shambolic.
Related: British newspapers rip 'clueless' England with scathing front pages
Ashley Williams' pure jubilation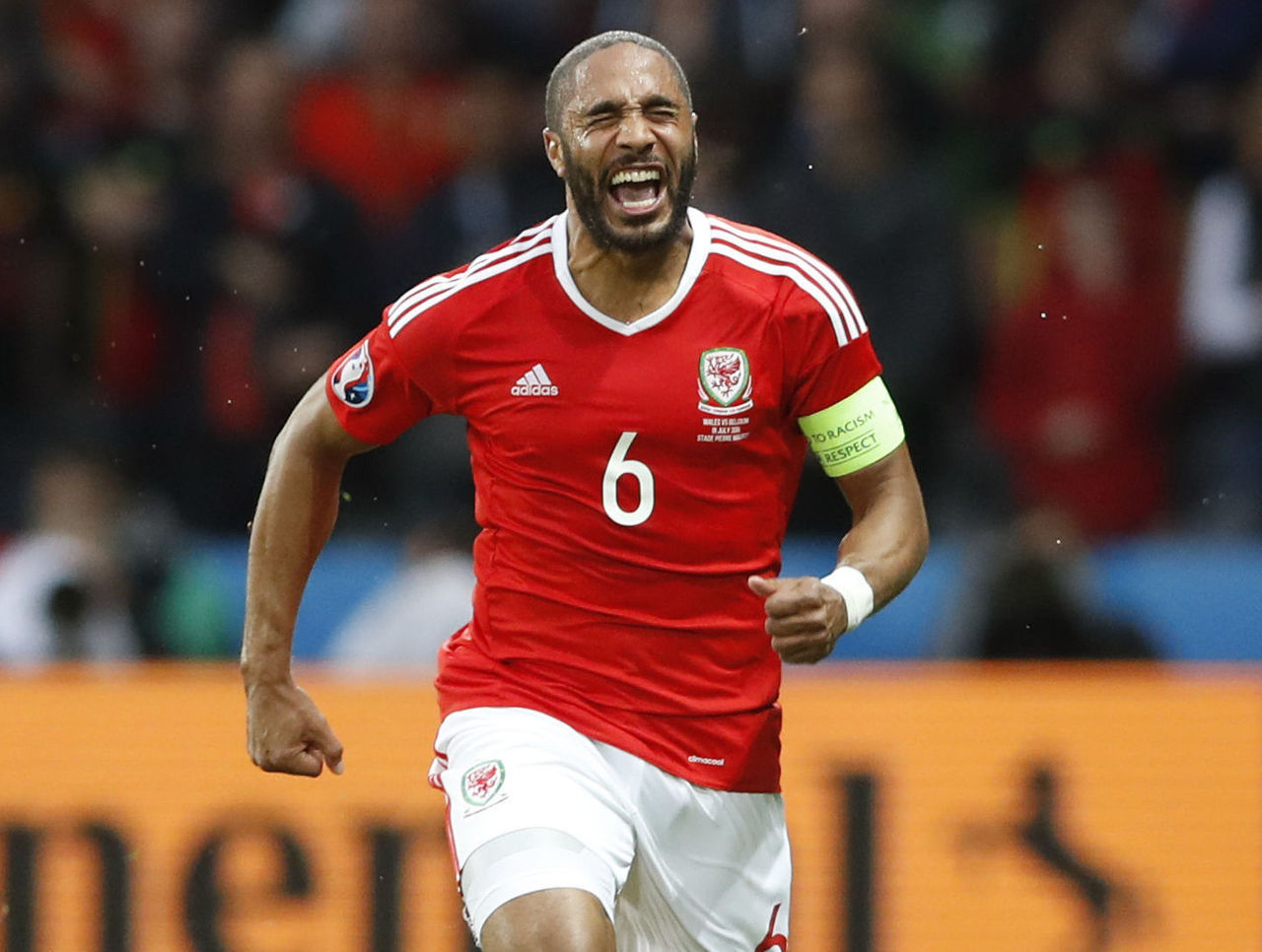 Gianluca Nesci: Ashley Williams was overcome with emotion after he scored a powerful header in the quarter-final against Belgium, turning the tide in the match and helping the Dragons earn a historic semi-final berth. As he wheeled away towards his bench, eyes closed and roaring in celebration, the captain embodied what the moment, and the tournament, meant to the Welsh.
Shaqiri rides his bicycle
Gianluca Nesci: The best damn goal of the tournament. Period.
Ronaldo has had enough of your stupid questions
Gianluca Nesci: Ridiculed during the group stage by fans and pundits alike after some early struggles, Cristiano Ronaldo's frustration came to a boiling point when he was pestered by reporters while on a morning stroll. The nearby lake provided a perfect vessel for one reporter's microphone. Getting that stress off his bronzed chest certainly seemed to help: Ronaldo scored twice against Hungary later in the day.
Zaza does the Running Man
Carlo Campo: The worst penalty of the tournament also took the longest to complete, as Simone Zaza - introduced in the waning seconds of the quarter-final against Germany strictly to take a spot kick - produced a stupefying run-up before blazing his effort over the bar. Shame.
'La Marseillaise' at the Velodrome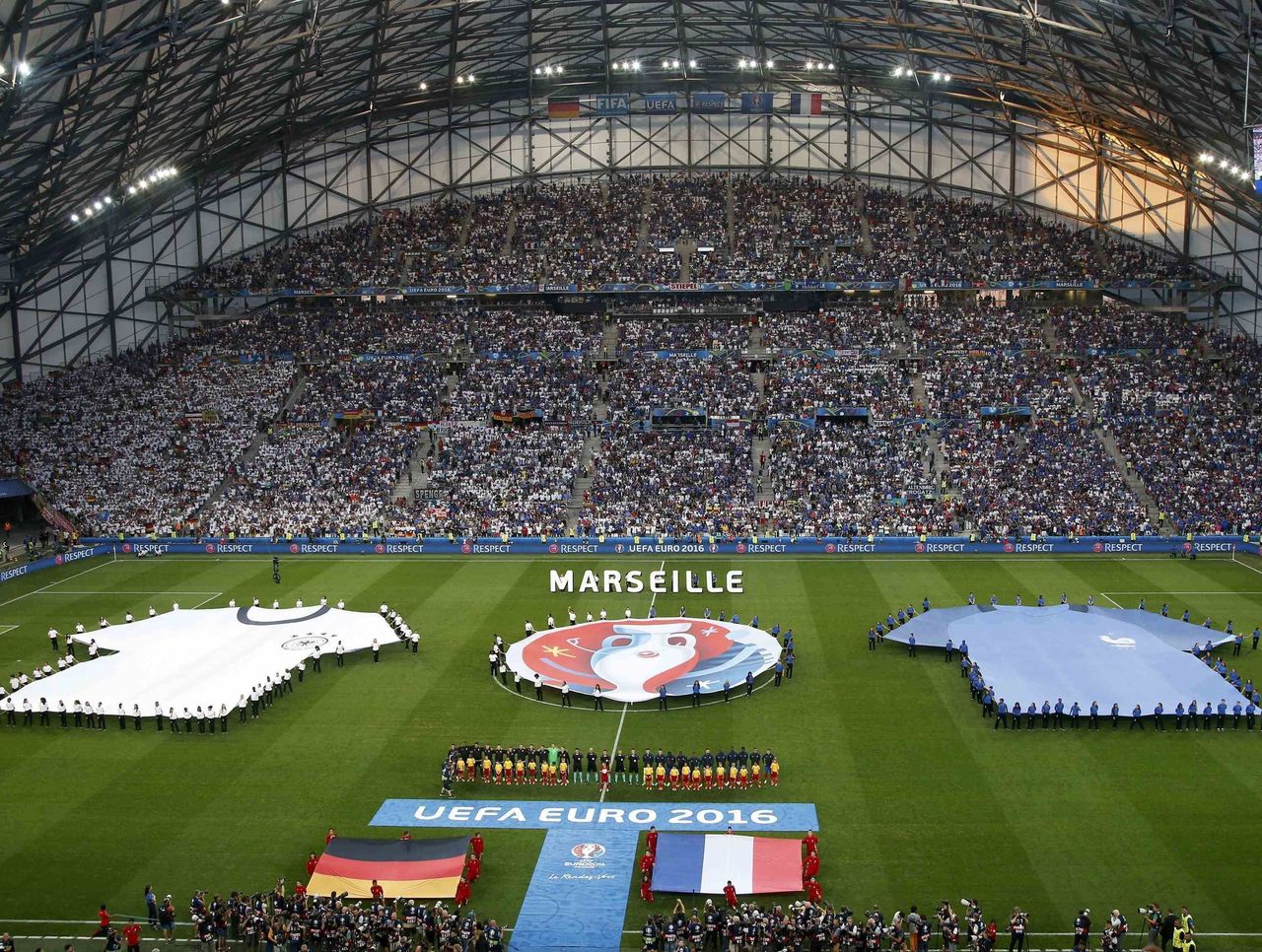 Michael J. Chandler: With the nation still reeling from November's terrorist attacks, a refurbished Stade Velodrome in Marseille packed with partisan support serenaded Les Bleus ahead of a semi-final victory over Germany. There were goosebumps galore as the hosts channeled the excitement into a victorious performance against the reigning World Cup champion.
Pogba clowns Mustafi
Gianluca Nesci: Paul Pogba, he of the astronomical expectations and potentially exponential transfer fee, didn't dazzle the way many predicted he would throughout Euro 2016, but his fancy footwork to send Shkodran Mustafi into early retirement was but a brief insight into the Frenchman's skills.
Griezmann stars in tournament's best match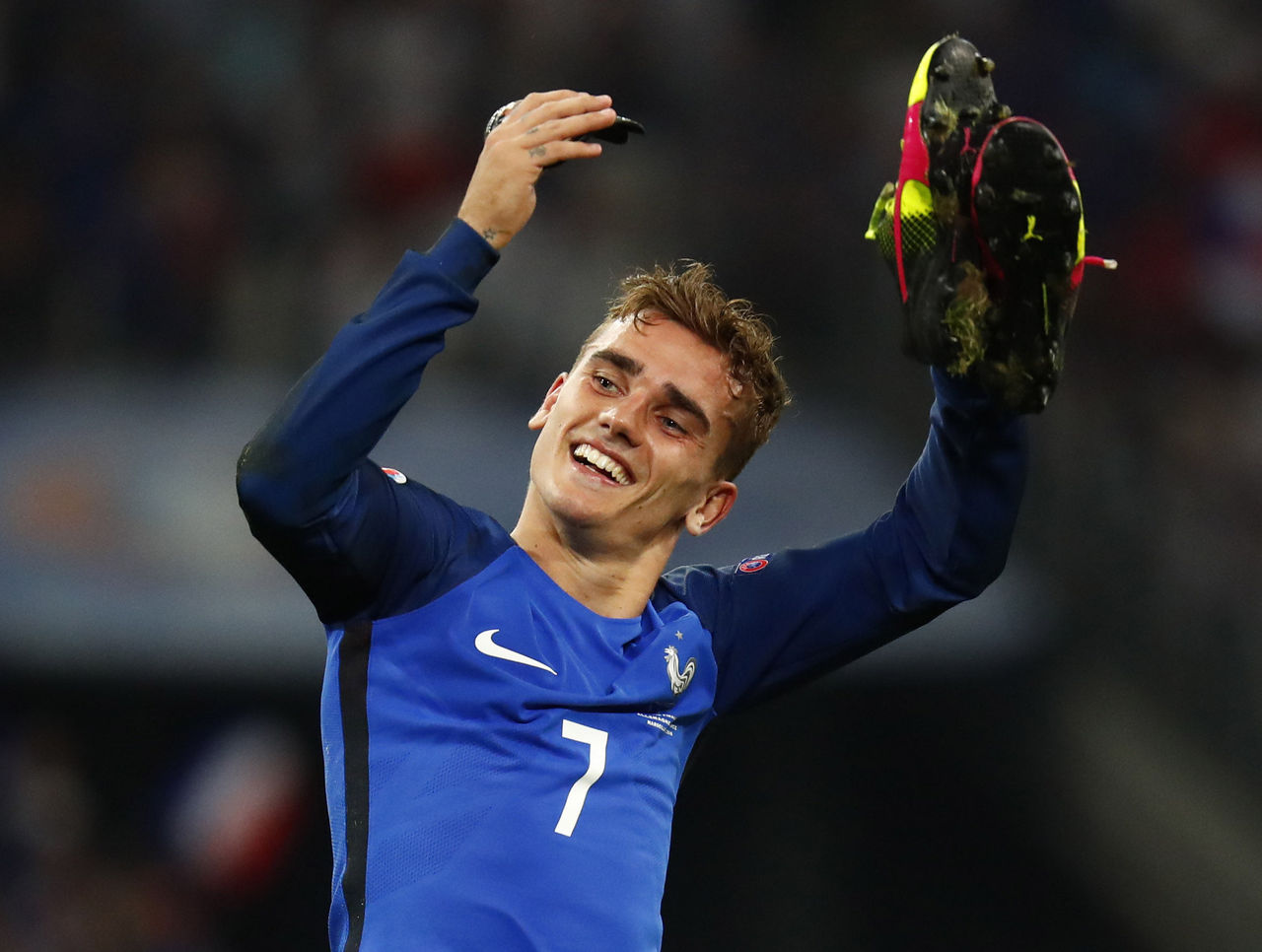 Gianluca Nesci: France has a new talisman. Antoine Griezmann, the tiny striker once deemed too small to succeed, led Euro 2016 with six goals. While it didn't result in Les Bleus winning the competition, his brace against the Germans in the semi-final was one of the most stirring moments of the competition.
From tears of heartbreak to tears of jubilation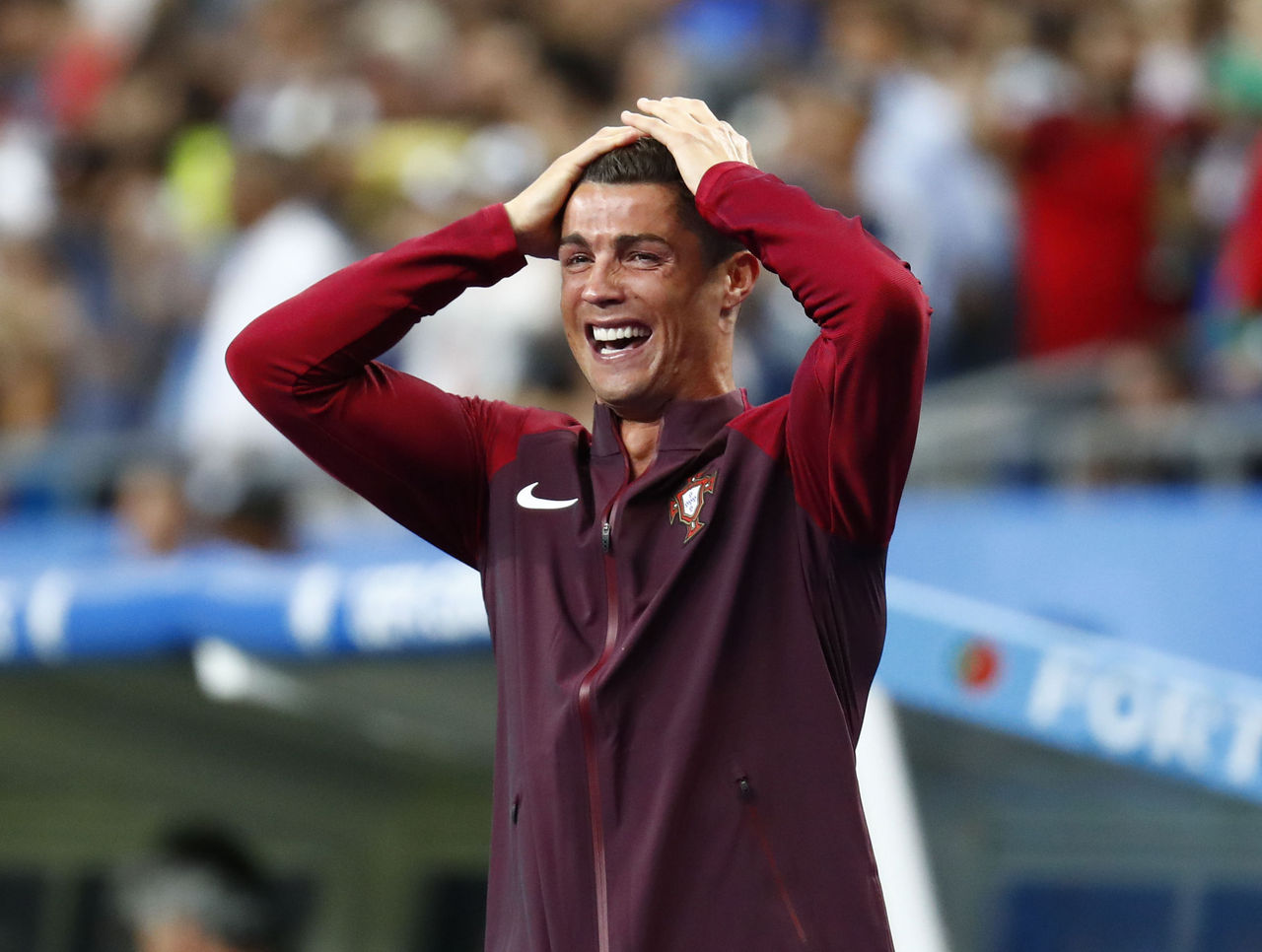 Gianluca Nesci: Ronaldo ran the gamut of emotions in the final, leaving the match in the 25th minute with a knee injury. As he was stretchered off with tears rolling down his cheeks, it looked as though another international competition was bound to end in heartbreak for the Portuguese skipper. He was crying all over again at the final whistle, his left knee heavily wrapped, but this time for a very different reason as he celebrated Portugal's first-ever major international title.
Eder wins it for Portugal ... seriously, Eder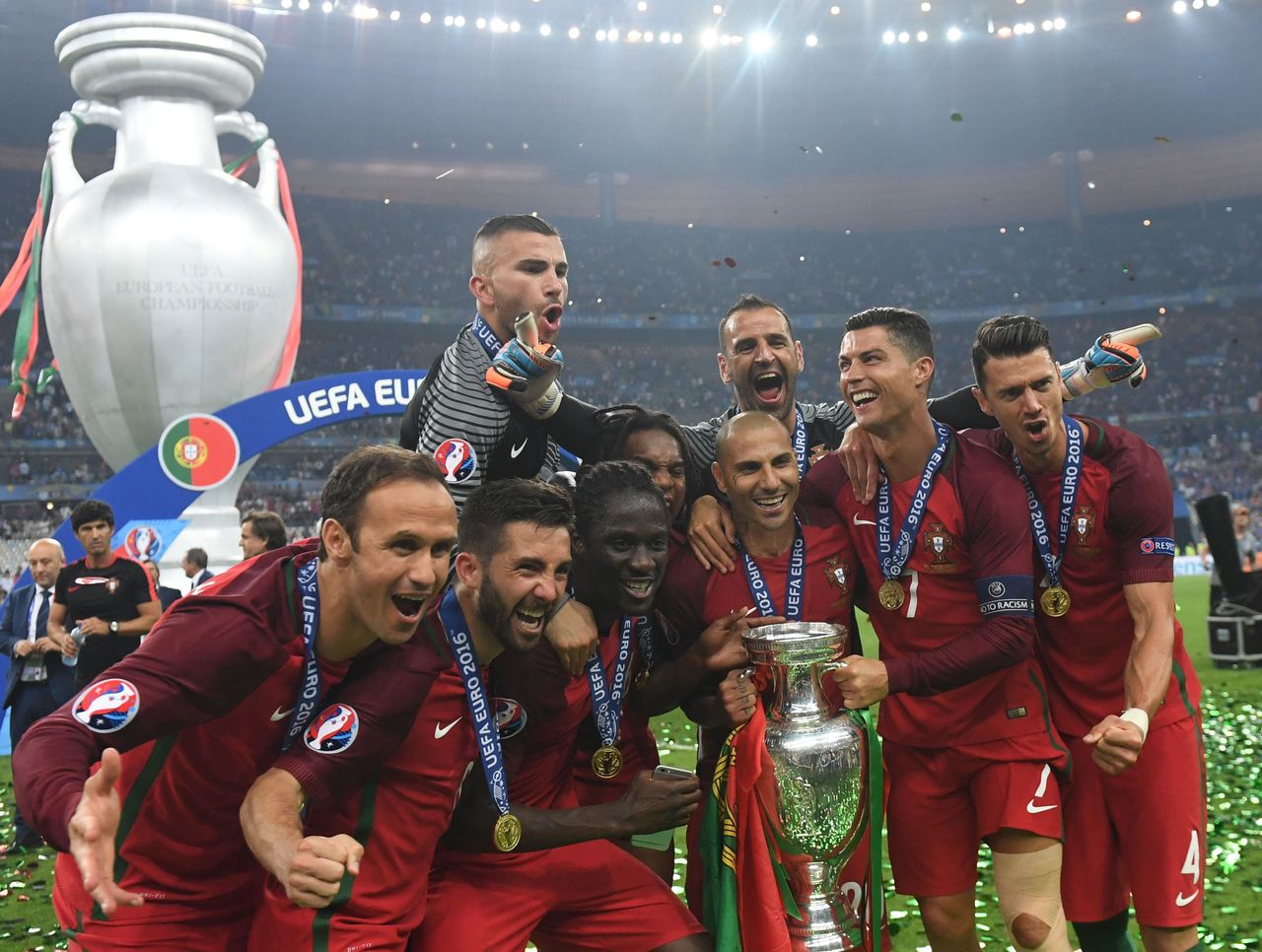 Gianluca Nesci: Eder. No kidding. The guy who couldn't get a game at Swansea City. What a time to forget that you are, well, Eder. His 109th-minute rasping strike, which skipped off the turf and flew past the outstretched arm of a desperate Hugo Lloris, stunned France and sent the Iberian nation into ecstasy. For the first time ever, Portugal is the champion of Europe.