Ryder Cup Power Rankings: Placing the 24 players for epic week in Italy
The Ryder Cup is back in the hands of Europe after the hosts produced a dominant five-point win at Marco Simone Golf and Country Club in Italy.
The competitors played some brilliant golf over the span of three days, producing numerous impressive hole-outs and displaying clutch putting all over the challenging layout.
Here's how we rank the 24 players that comprised the 12-men teams following the event.
1. Rory McIlroy (4-1-0)
Needed a big week after struggling at Whistling Straits and delivered more points than any other player at the event. While much of the talk will be around his furious row with Patrick Cantlay's caddie Joe LaCava, the main focus should be on McIlroy's career-best 4-1-0 showing in the competition.
2. Viktor Hovland (3-1-1)
The hottest player in the world maintained that sizzling form with brilliant play around Marco Simone. Hovland partnered well with rookie Ludvig Aberg throughout, including a foursomes-record 9&7 victory Saturday. Outclassed Collin Morikawa to deliver a crucial singles point on Day 3.
3. Tyrrell Hatton (3-0-1)
The Europeans needed a big performance from Hatton this week, and the passionate Englishman delivered. Hatton had the benefit of partnering with Hovland and Jon Rahm throughout the team play, but he more than carried his weight in that format. A comfortable singles win Sunday left the Europeans just a half point from victory.
4. Max Homa (3-1-1)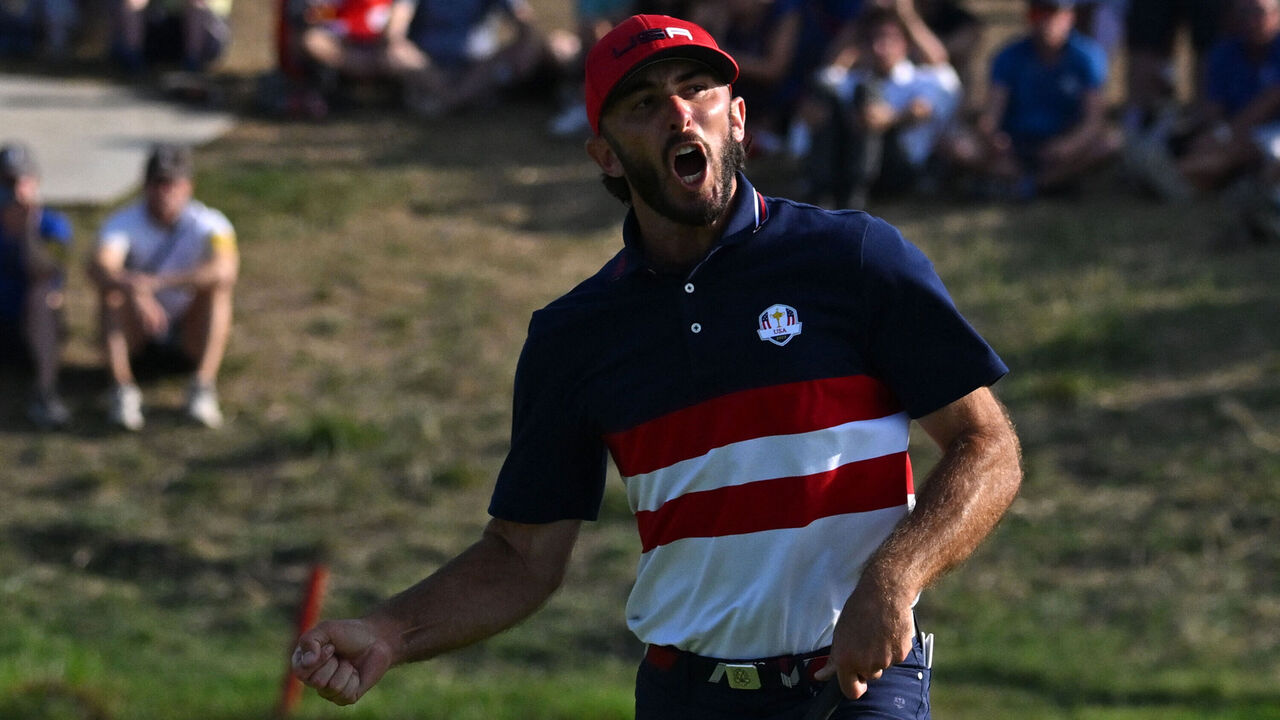 Homa was undoubtedly the star of the American team this week in Italy. The Ryder Cup rookie shone with a 4-0-0 record in the Presidents Cup last year and flashed that form again this time out. Homa rose to the occasion time and again, delivering numerous clutch moments. He should be a staple of American teams going forward.
5. Jon Rahm (2-0-2)
Rahm's Friday afternoon performance is enough on its own to get him into the top five. The Spaniard eagled two of the final three holes to somehow pull the Europeans up to tie the match. A half point in Sunday's heavyweight singles match with Scottie Scheffler was well deserved.
6. Tommy Fleetwood (3-1-0)
The man who supplied the winning moment for Europe was a stalwart all week for the hosts. With chants of "Tommy, Tommy Fleetwood" ringing around Marco Simone, the Englishman's short game was on full display the past two days. His numerous hole-outs sent the crowd into a frenzy.
7. Patrick Cantlay (2-2-0)
The ridiculous controversy surrounding his decision to not wear a hat will garner the headlines, but Cantlay's game was absolutely world-class in the last two sessions. His birdie-birdie-birdie finish to win an unlikely point Saturday was one for the ages, and he dispatched Justin Rose in a well-played match on the final day.
8. Justin Rose (1-1-1)
Perhaps the best 1-1-1 mark in Ryder Cup history now belongs to Rose. The oldest player in the field at 43 turned back the clock with some absurd form in four-ball action over the opening two days. He fell to Cantlay in singles but made the American star work with some clutch putting down the stretch.
9. Shane Lowry (1-1-1)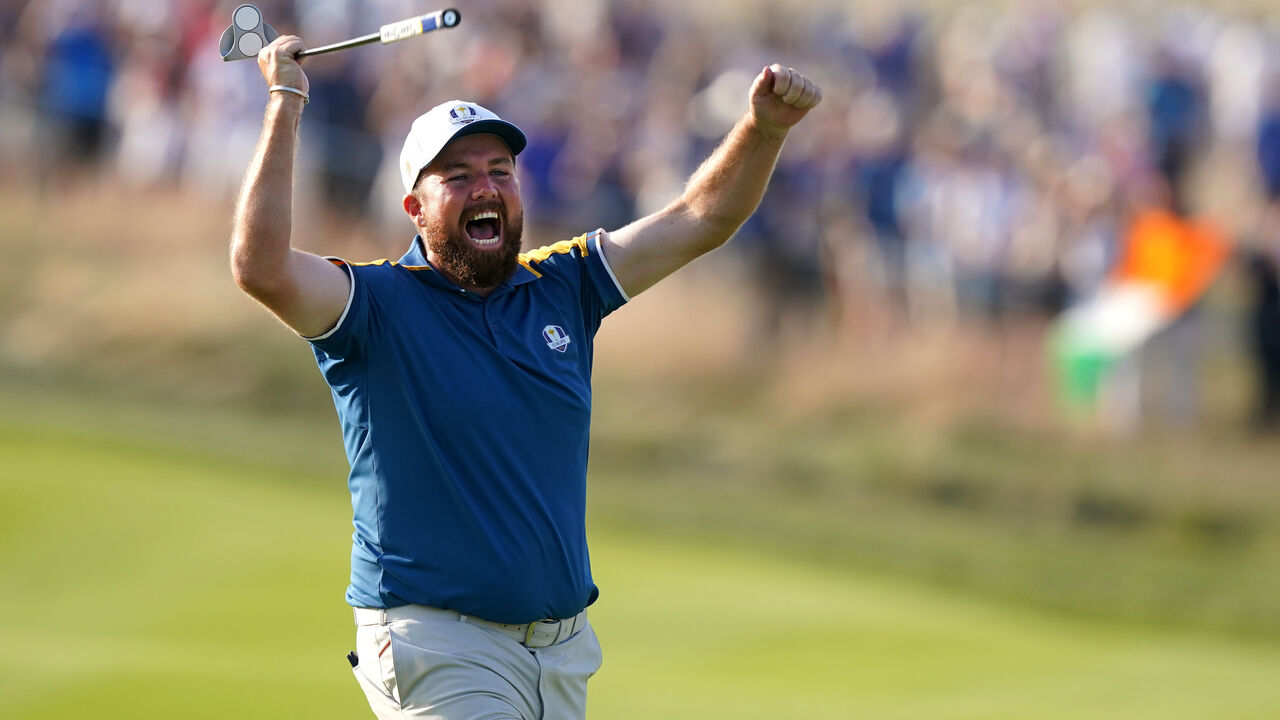 He may have only turned in a 1-1-1 record, but it's fairly clear the passionate Lowry brings plenty to the European team off the golf course. The energetic leader of the squad was often seen in the background of highlights celebrating wildly at any positive moment for the team.
10. Brian Harman (2-2-0)
Harman acquitted himself well in his Ryder Cup debut thanks largely to his strong partnership with Homa. He claimed both his points in Saturday action before falling in Sunday singles.
11. Ludvig Aberg (2-2-0)
Aberg was excellent in his Ryder Cup debut considering he has yet to play in a major championship and was in college five months ago. The highlight was certainly his partnership with Hovland, which produced a historic 9&7 foursomes victory over superstars Scheffler and Brooks Koepka.
12. Scottie Scheffler (0-2-2)
The World No. 1 showed flashes of his ability throughout the week but will likely leave disappointed with his overall play. He was on the wrong end of the historic foursomes loss Saturday and lost over three strokes around the green and almost two on greens for the week. The ball-striking remains world class, but Scheffler will need to find a solution on the greens to remain atop the rankings.
13. Sepp Straka (1-2-0)
The burly Austrian formed a strong pairing with Lowry on Day 1, igniting the crowd with plenty of passion in their foursomes victory. While that would be the only point he won this week, he kept his singles match with Justin Thomas close enough for the American flag to remain off the board until it was too late.
14. Robert MacIntyre (2-0-1)
MacIntyre's record is a bit of a mirage as Rose carried the Scotsman in four-ball action. Despite struggling for the majority of that format, he supplied a few key putts when needed and delivered an excellent showing in Sunday singles to take down Wyndham Clark.
15. Matthew Fitzpatrick (1-2-0)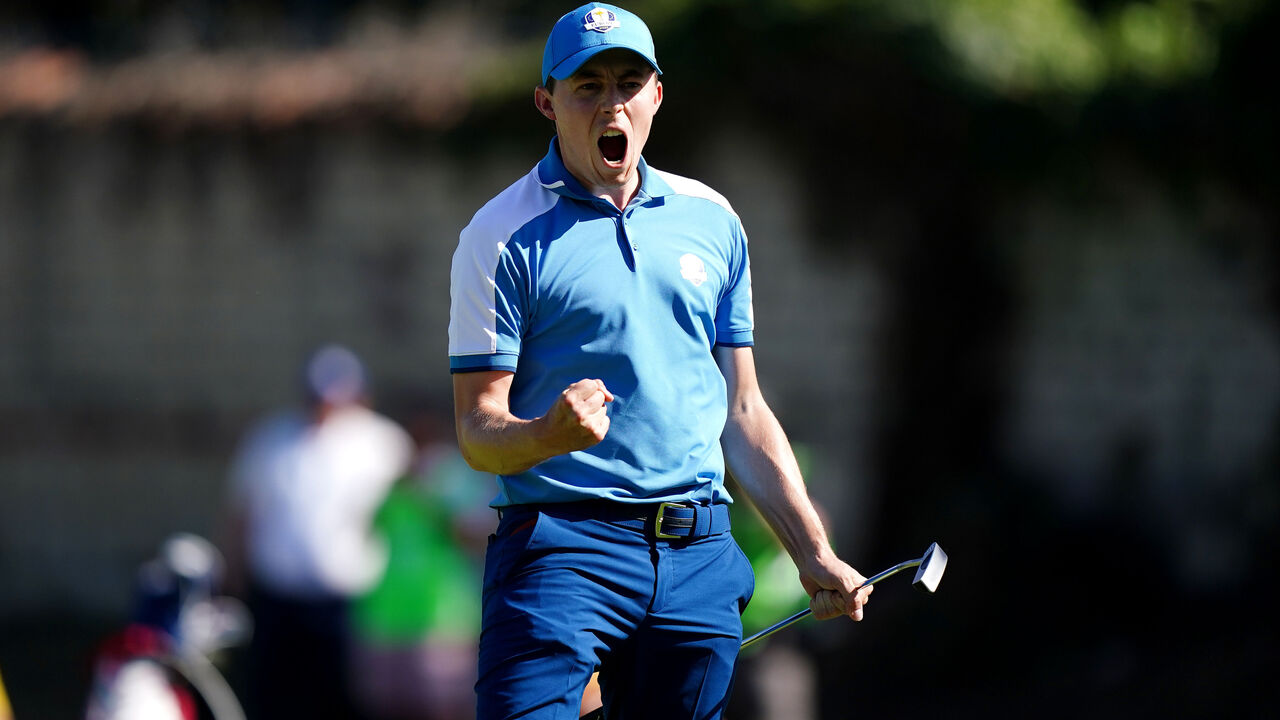 Finally claimed a Ryder Cup point after previously posting an 0-5-0 record with an electric performance in Friday four-ball action. Fitzpatrick went 6-under on the first six holes of play to give his pairing with McIlroy an insurmountable lead. Fizzled after that but was still a worthy member due to his early performance.
16. Sam Burns (1-2-0)
Burns struggled mightily in Friday foursomes action but played solid golf from that point on for the Americans. Delivered a win Saturday and ran into a buzz saw in McIlroy for Sunday's singles match. Ended up shooting 5-under in singles but fell to his opponent's sizzling 8-under round.
17. Brooks Koepka (1-1-1)
A 1-1-1 record is actually a very accurate portrayal of Koepka's Ryder Cup career thus far. His overall mark in the event is now 7-6-2, slightly above the .500 level. Was alongside Scheffler for the record-setting foursomes loss on Saturday morning but rebounded with a dominant singles performance.
18. Xander Schauffele (1-3-0)
The mystique around the once-dominant American team of Schauffele and Cantlay is now gone, with that duo failing twice in Italy. Schauffele's only point came in Sunday singles when he roared back against Nicolai Hojgaard for a comfortable win.
19. Nicolai Hojgaard (0-2-1)
Made seven birdies on his own ball in his debut match to help secure a half point with Rahm on Friday. His play dropped off significantly from that point, and he looked overmatched from the fourth hole onward in his singles contest with Schauffele.
20. Justin Thomas (1-2-1)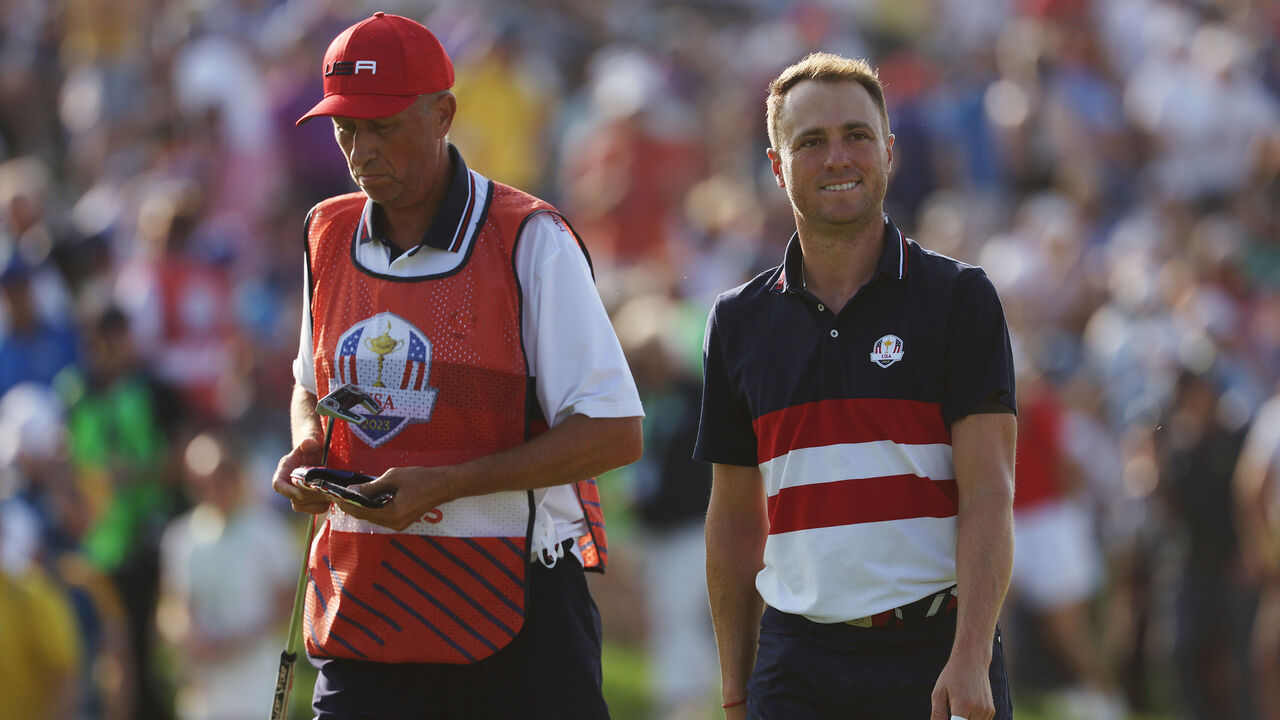 The most controversial captain's pick failed to deliver at his previous high standard for the Americans. Much of that can be attributed to the struggles of his partner Spieth, who failed to contribute much in their three matches together. Triumphed in Sunday singles by holding off a charging Straka but didn't do enough all week to quiet the critics questioning his selection.
21. Collin Morikawa (1-3-0)
Morikawa was a sparkling 3-0-1 in his Ryder Cup debut two years ago but struggled without Dustin Johnson, his partner from that event. Played well Saturday but lost over three strokes on the green. Couldn't keep up with a red-hot Hovland in a 4&3 loss in Sunday singles.
22. Wyndham Clark (1-1-1)
The most vocal of the Americans entering play turned out to be one of the players who struggled the most in Italy. Played well Friday before an unbelievably poor second shot on No. 18 seemed to throw him off for the rest of the week. Got washed away by MacIntyre in the anchor match during singles play.
23. Jordan Spieth (0-2-2)
There are plenty of highlights on Spieth's Ryder Cup resume, but none of those will come from his week in Italy. Struggled heavily with his swing in team play, often finding himself out of the hole with Thomas forced to play 2-on-1. Rebounded strongly in singles to tie his match with Lowry.
24. Rickie Fowler (0-2-0)
Apparently was battling a flu bug Friday but still played in the opening session and lost. Was then held out until singles in a move Zach Johnson called a coach's decision. Couldn't keep up with Fleetwood on Sunday and ended up conceding the winning point on the 16th green. A dismal 3-9-5 overall Ryder Cup record should keep him off future American teams.