Team Europe: The 12 men looking to keep home streak alive at Ryder Cup
Andrew Redington / Getty Images Sport / Getty
Team Europe isn't just looking to rebound from a historic drubbing at the hands of the Americans in Wisconsin at the Ryder Cup two years ago, but the hosts are also looking to keep a 30-year streak rolling this week in Italy.
The last time the Europeans lost on home soil was in 1993, before several players on this year's team were even born.
Here are the 12 men tasked with keeping that streak alive at Marco Simone Golf and Country Club.
1. Viktor Hovland
Ryder Cup record: 0-3-2
World ranking: No. 4
Qualification: Automatic
There's no hotter golfer on the planet right now than Hovland. The Norwegian star has two wins and a fifth-place showing in his last three starts and finished inside the top 20 at all four majors this year. Hovland's only experience at the Ryder Cup came in the thrashing at Whistling Straits two years ago, but his play was significantly better than the 0-3-2 record he has to show for it.
2. Rory McIlroy
Ryder Cup record: 12-12-4
World ranking: No. 2
Qualification: Automatic
Want to feel old? McIlroy is preparing for a seventh Ryder Cup appearance. The European superstar has produced numerous memorable moments in the event but actually heads to Rome off a very disappointing performance last time out. McIlroy was held winless in team play and actually sat a session for the Europeans. He was able to win his singles match as the first off on Sunday and broke down multiple times talking to the media afterward. The leader of the European team comes in off yet another impressive season where he finished top 10 in 11 of his last 12 events.
3. Jon Rahm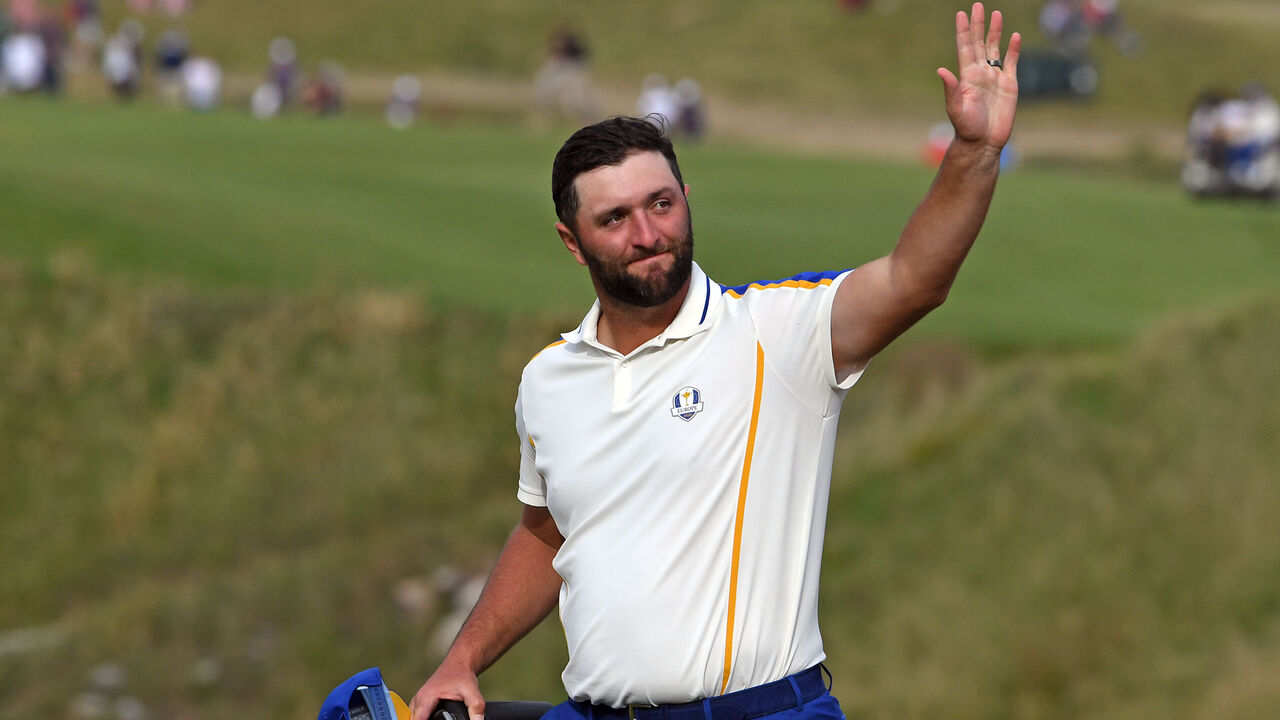 Ryder Cup record: 4-3-1
World ranking: No. 3
Qualification: Automatic
If McIlroy is the leader of the Europeans, Rahm is a very close second and perhaps the most important player. The Spaniard was absolutely brilliant at Whistling Straits, a lone bright spot during the Europeans' most lopsided loss in Ryder Cup history. He got off to a blazing start this season, with four wins by mid-April, including his stirring performance at the Masters. While the results dropped off throughout the season, there's no doubt Rahm will be leaned on heavily.
4. Tommy Fleetwood
Ryder Cup record: 4-2-2
World ranking: No. 14
Qualification: Captain's pick
Two things can be true: Fleetwood has been a very prolific Ryder Cup player and has also never won a match at the event without teaming alongside Francesco Molinari. All four of Fleetwood's Ryder Cup wins have come in foursomes and four-ball with Molinari, with a 2-2 record otherwise. If Team Europe is going to win in Rome, Fleetwood will need to show he can claim victory without his 2018 partner in Paris. The Englishman's elite ball-striking makes him a wonderful course fit at Marco Simone, and he enters with seven top-10 finishes in his last nine starts worldwide.
5. Tyrrell Hatton
Ryder Cup record: 2-4-1
World ranking: No. 11
Qualification: Automatic
The volatile Englishman hasn't exactly lit things up at the Ryder Cup, but he's a significantly more polished player than he was at either the 2018 or 2021 events and won't be held down by Paul Casey. Hatton's all-around strong play makes him a possible partner for just about anybody on the European team, and he's only missed one cut since the end of March. There aren't many players in better form heading to Italy, and he narrowly missed winning at Wentworth two weeks ago.
6. Matthew Fitzpatrick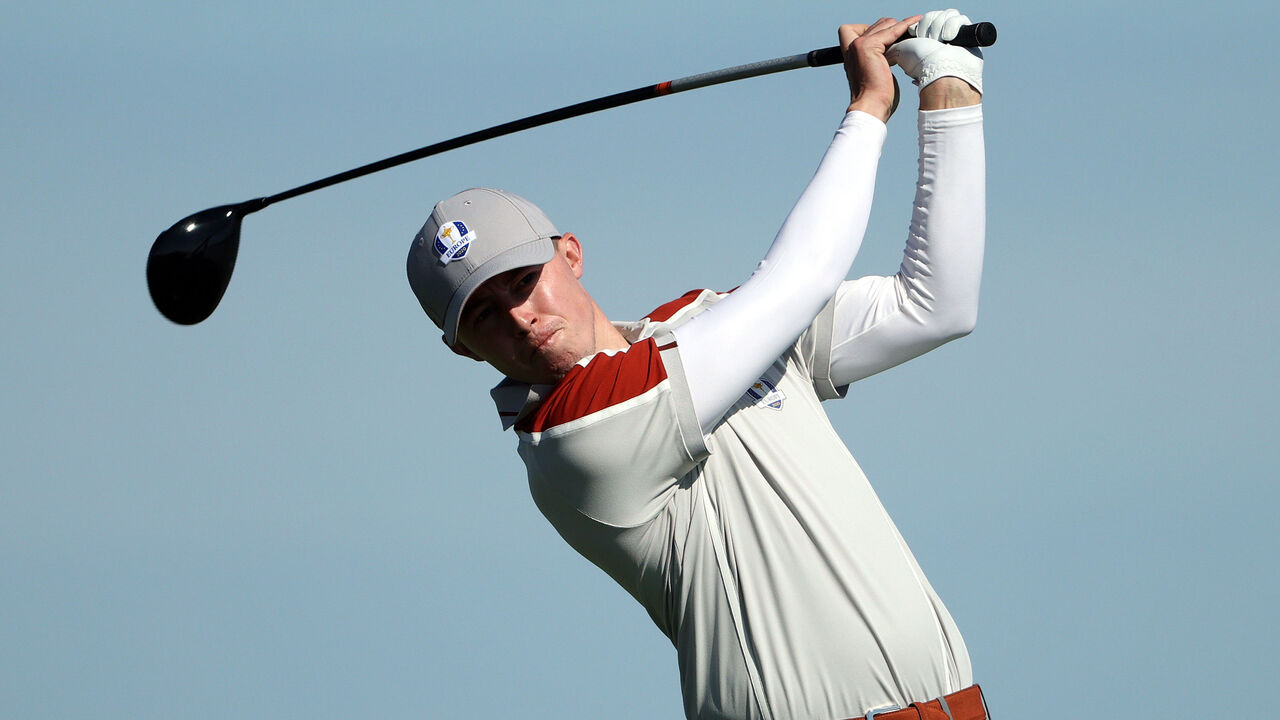 Ryder Cup record: 0-5-0
World ranking: No. 8
Qualification: Automatic
Fitzpatrick also heads to Italy with a much different skill set than he brought to either of his previous appearances in the event. The Englishman is now considered a bomber off the tee, adding tons of distance, which greatly aided him in his 2022 U.S. Open triumph. Fitzpatrick will need to change his astonishing 0-5-0 record at the Ryder Cup if Europe is going to emerge victorious.
7. Ludvig Aberg
Ryder Cup record: Rookie
World ranking: No. 80
Qualification: Captain's pick
Aberg will be the first player ever to participate at the Ryder Cup before competing in a major championship. The former Texas Tech star wasn't even a professional golfer until June's Canadian Open yet was virtually a no-brainer by the time the team was selected in early September. In the 10 events worldwide since turning professional, Aberg has missed just one cut and goes to the Ryder Cup with a win and two other top-10 finishes in the last three tournaments. His elite driving ability could be key in four-ball action.
8. Justin Rose
Ryder Cup record: 13-8-2
World ranking: No. 36
Qualification: Captain's pick
Rose, 43, will be by far the oldest player at the Ryder Cup, with the Englishman seven years older than the next closest player in Brian Harman. This marks his sixth appearance, and his resume is extensive. While many of his 13 wins came alongside Henrik Stenson, Rose's solid all-around game makes him a great fit for virtually anyone in the alternate shot format.
9. Shane Lowry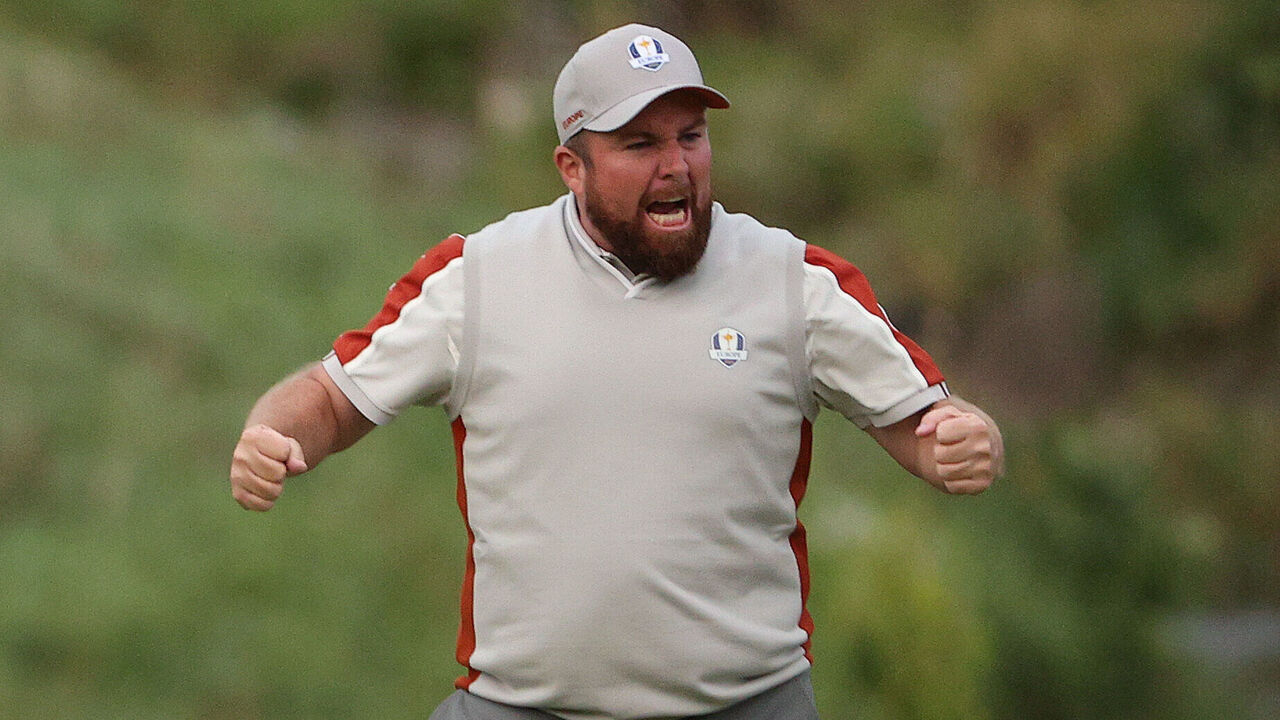 Ryder Cup record: 1-2-0
World ranking: No. 34
Qualification: Captain's pick
The fiery Irishman made his debut in the Ryder Cup two years ago and returns as a captain's pick. It's been a rough season by Lowry's lofty standards, but his captain's selection is based on the hunch he will rise to the occasion. Lowry's all-around skills make him an easy partner, and he could team up with good friend McIlroy to form a standout pairing.
10. Nicolai Hojgaard
Ryder Cup record: Rookie
World ranking: No. 81
Qualification: Captain's pick
The lowest-ranked player on the European team is also the youngest, as the 22-year-old Hojgaard makes his debut. The rising Danish star actually earned his first career victory on the DP World Tour at the Italian Open at Marco Simone two years ago. Hojgaard split his time between the PGA TOUR and World Tour this season and comes in with three top-15 finishes in his last four events. While he was a controversial pick to some, his course history, recent form, and future prospects made him the man for Captain Donald.
11. Sepp Straka
Ryder Cup record: Rookie
World ranking: No. 22
Qualification: Captain's pick
He plays almost exclusively on the PGA TOUR and has lived in the United States since he was a teenager, but Straka could be a key member for the Europeans. The Austrian picked a great time to have the two best seasons of his career, as they coincided with the Ryder Cup qualification cycle. He's one of the more volatile players in the event, but that won't hurt him as much in match play as it would in a regular stroke-play event.
12. Robert MacIntyre
Ryder Cup record: Rookie
World ranking: No. 55
Qualification: Automatic
The final automatic qualifier should be among the most passionate on the team. MacIntyre made it very clear in the past few years that Ryder Cup qualification was a major goal, and he secured that with three top-five finishes in his last six starts. He likely will only play two team sessions, but the Scotsman should bring plenty of energy for the week.