Predictions for final stretch of riveting Premier League season
With the March international break now firmly in the rearview mirror, it's full steam ahead in the Premier League until the end of the season. There's still much to be decided over the next two months as an engrossing campaign approaches its denouement. How will it all play out? Here's our best guess.
Arsenal or Man City for the title?
Anthony Lopopolo: Arsenal. There's clearly a feeling within the dressing room that the Gunners can achieve something that seemed nigh impossible just a couple of years ago: win a Premier League title. Much of that's down to Mikel Arteta, who brought order back to the club upon his arrival in 2019. With the help of trusted veterans Granit Xhaka and Oleksandr Zinchenko, Arteta has made a group of young players believe in themselves and in a singular vision. His project is reaching a crescendo just as Arsenal's main rival, Manchester City, struggle for consistency.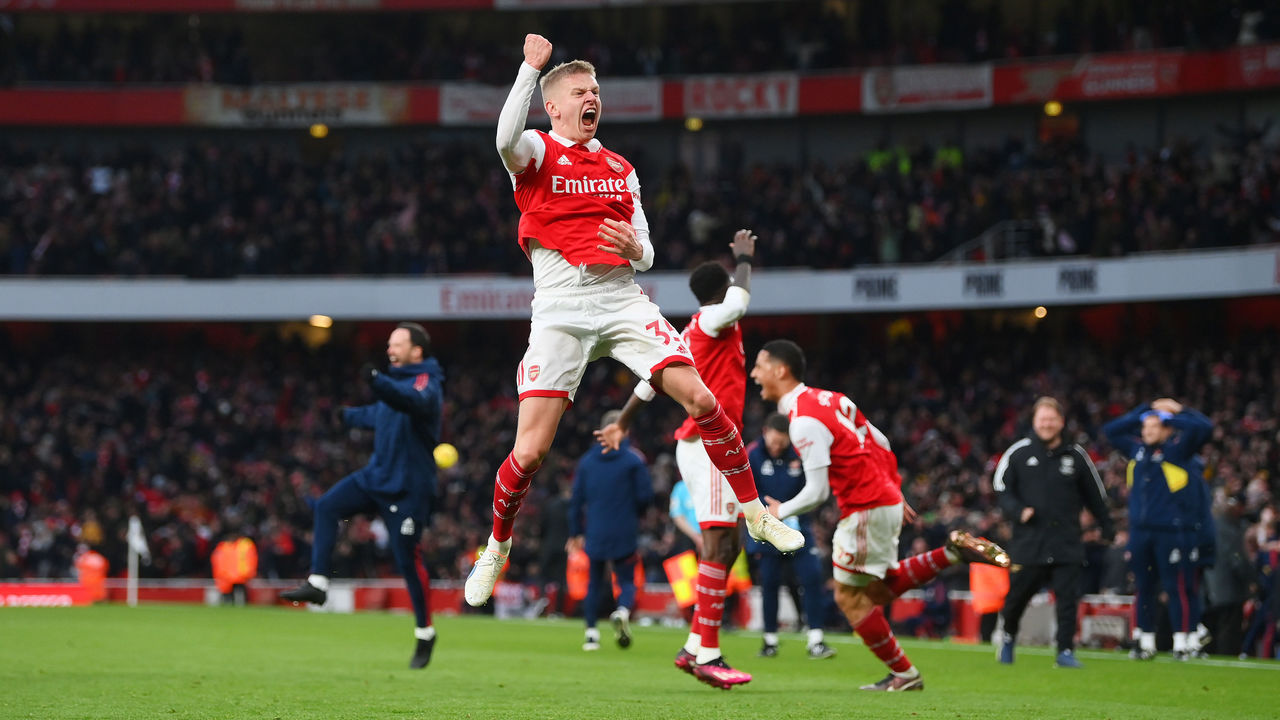 Gianluca Nesci: Arsenal, by a whisker. It's a classic football trope, but the Gunners' Europa League elimination will end up being beneficial here. While Arteta's team can focus its energy solely on seeking a first Premier League title since 2004, Manchester City have multiple cup commitments to be cognizant of, including a colossal Champions League tilt with Bayern Munich, which, if navigated successfully, would lead to another draining continental clash. The cumulative fatigue of those exploits - physical and, especially, mental - can't be overstated, even for a loaded squad like City with extensive title-winning experience. The margins of this title race are so fine that it could make all the difference. Arsenal, by two points, will hoist the trophy again after waiting nearly two decades.
Champions League places
Lopopolo: Arsenal, Manchester City, Manchester United, Newcastle United. The most surprising entry on this list is Newcastle, but that's as much an indication of the club's recent improvements as it is an indictment of its direct rivals. Usually, Liverpool would have no problem qualifying for the Champions League, but Jurgen Klopp's side has been more Hyde than Jekyll in recent months. Unless Tottenham Hotspur can get their act together under interim manager Cristian Stellini, they're equally unlikely to make a legitimate push for qualification. That leaves Newcastle, which have finally found their scoring boots, with only themselves to beat.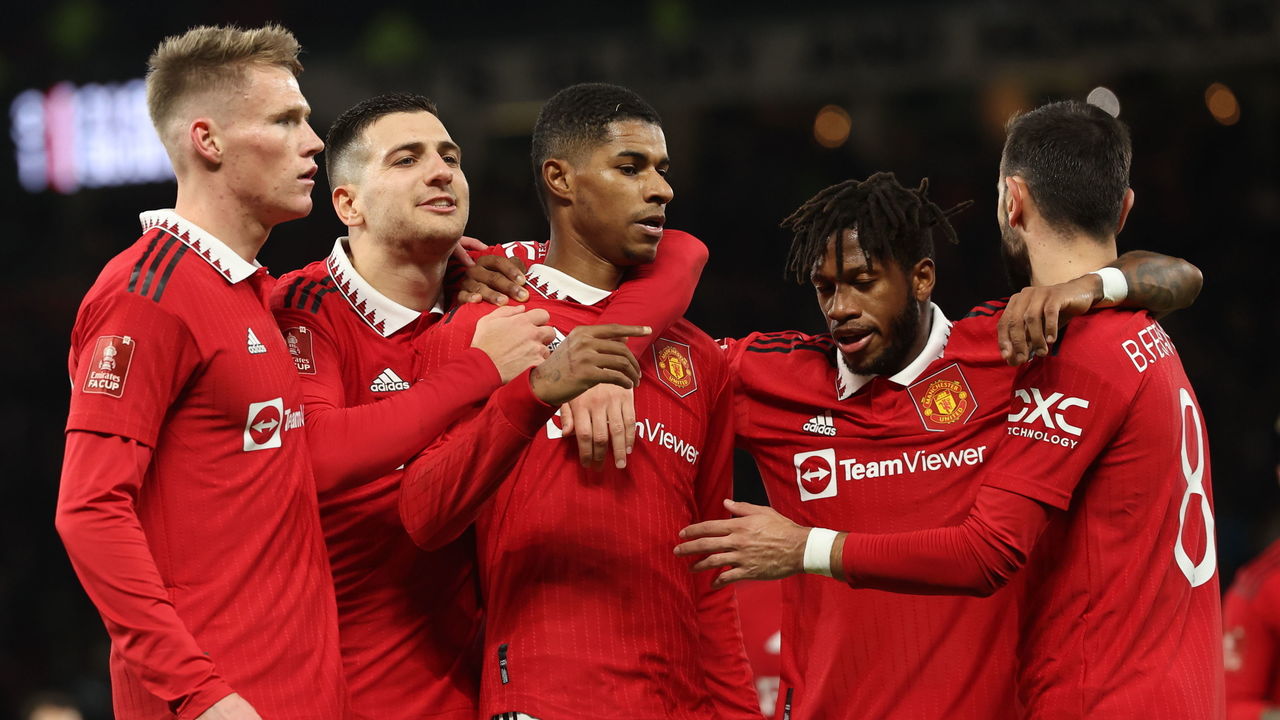 Nesci: Arsenal, Manchester City, Manchester United, Liverpool. The top three spots have long been a foregone conclusion, leaving multiple sides to scrap for one coveted place at Europe's top table. Liverpool, despite their disjointed season and continued defensive frailties, still have the best top-end talent and the highest ceiling of the teams around them. Tottenham are in disarray and could tumble down the table. Brighton & Hove Albion, quietly right in the mix, have a daunting remaining schedule. Newcastle are best positioned to snag fourth place; the defensively stout Magpies are full value for their standing in the table, too. But, against my better judgment based on the unpredictable nature of Liverpool's performances, I just can't shake the belief that Klopp and his star-studded attack will figure it out and finish with a late-season surge to snatch a Champions League berth.
Relegated clubs
Lopopolo: Crystal Palace, Nottingham Forest, Bournemouth. Leicester City will end up scoring their way out of trouble, and both Everton and West Ham - two of the more defensively responsible sides in relegation danger - will collect enough clean sheets to escape the drop. Without much of a hope in attack, Crystal Palace will slip from 12th place to 18th, and Nottingham Forest will run out of time to find their footing. Forest have talent, and homegrown star Brennan Johnson can win games on his own, but Steve Cooper's side will pay for a lack of consistency and become just the latest free-spending Premier League side to suffer immediate relegation.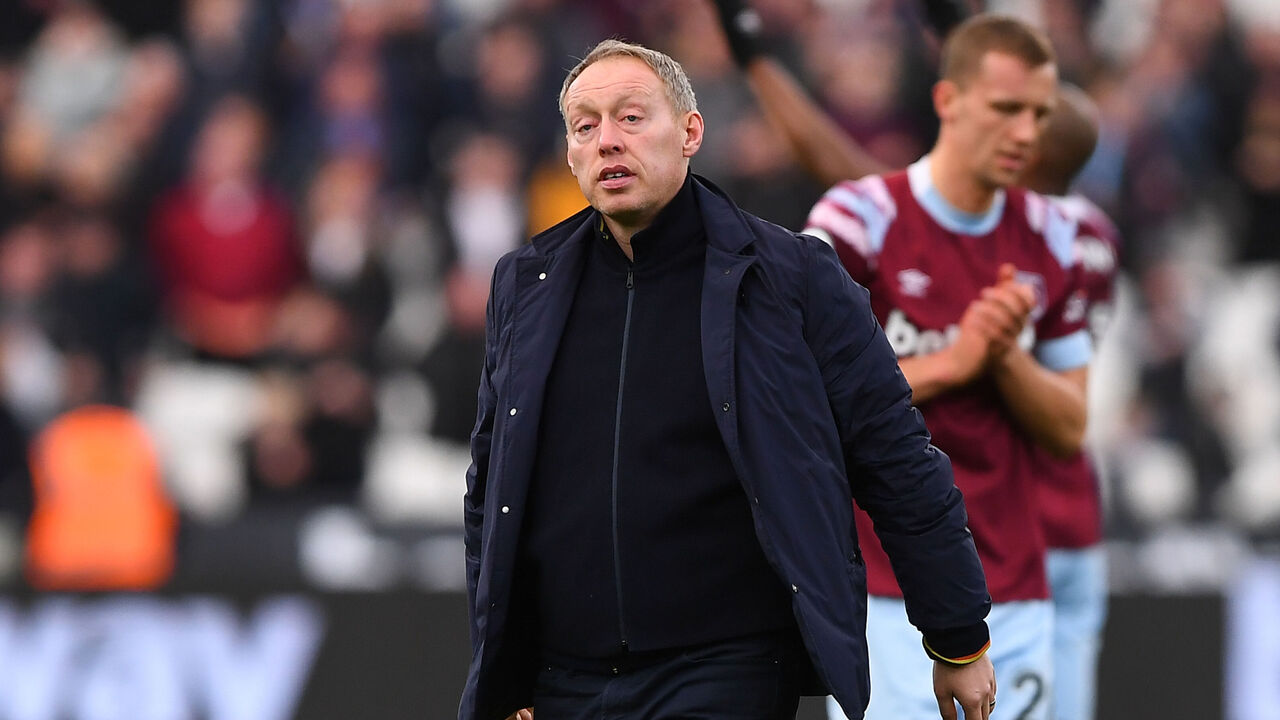 Nesci: Southampton, Nottingham Forest, Wolves. The Saints' aggressive investment in youth ahead of the season was admirable and refreshing, but their disastrous midseason appointment of Nathan Jones will be too much to overcome. Forest were hit with an unfortunate rash of ill-timed injuries during the international break, including a season-ending thigh problem for Chris Wood. And Wolves, who still have to contend with away matches against Brighton, Manchester United, and Arsenal, continue to struggle for goals. Matheus Nunes' three-match ban being rescinded is a huge boon for Julen Lopetegui, but it still won't be enough as Wolves are narrowly beaten out by Bournemouth, who have shown signs of life in recent weeks.
Full predicted table
How many goals will Haaland finish with?
Lopopolo: 35 goals. Erling Haaland is currently averaging more than a goal per game in the Premier League. If he avoids further injury, he should have no problem ending the season at a similar clip. Haaland's also made a habit of scoring goals in bunches, and with games coming up against defensively suspect sides in Leeds United and Southampton, the Norwegian sharpshooter will get his chance to break the record of 34 goals in a single Premier League season. That mark is shared by Andy Cole and Alan Shearer and was established when there were 42 games in a campaign. Mohamed Salah's 32-goal outburst in 2017-18 remains the gold standard for a 38-match season.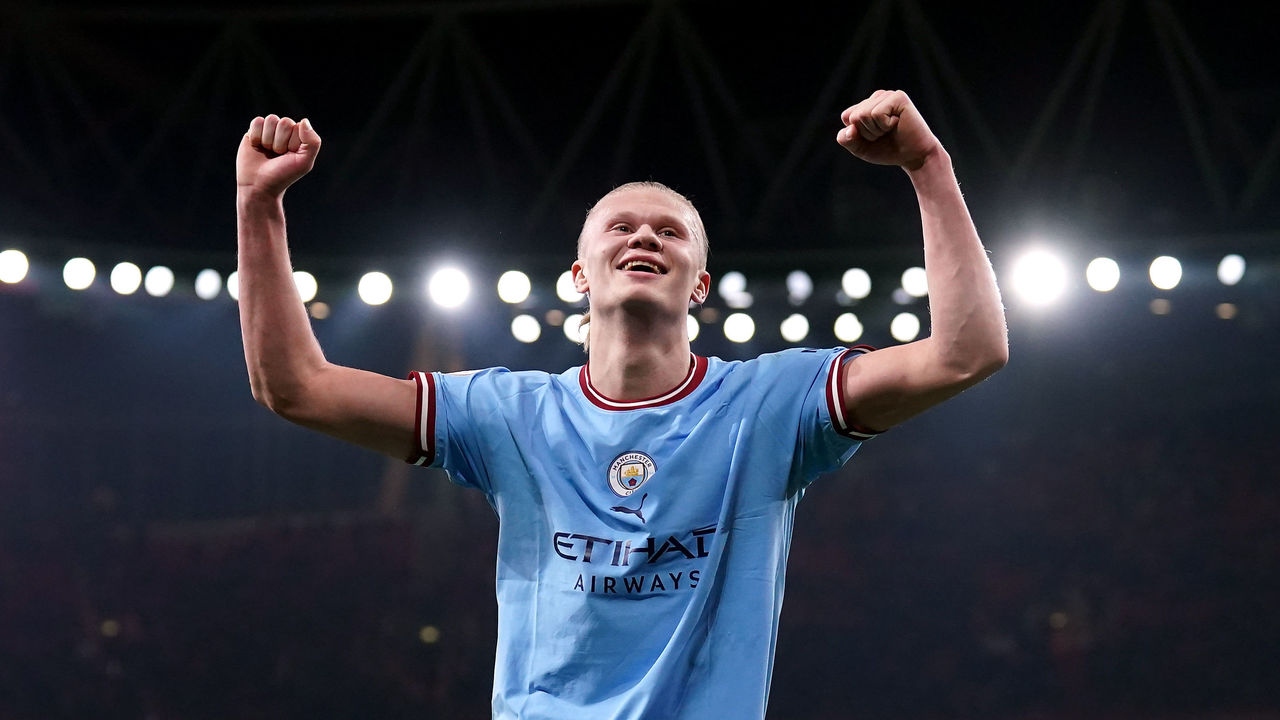 Nesci: 40 goals. Sitting on 28 tallies with 11 league games remaining, Manchester City's insatiable scoring machine needs to continue his torrid pace to crack the 40-goal plateau. In theory, Haaland outperforming his underlying metrics suggests he could slow down at some point; his 28 Premier League markers have come from an expected total of 20.1. He's running hot, but maintaining his Midas touch until the end of the season is absolutely possible. It's only 11 matches, after all. Dixie Dean holds what's almost certainly an insurmountable benchmark for most goals scored in the top flight of an English football season. The Everton legend, somehow, found the net 60 times in 1927–28. Haaland won't hit those heights, but he'll still breathe rarefied air alongside Dean after breaking the 40-goal barrier.
Next manager to be sacked?
Lopopolo: Brendan Rodgers. This one has been a long time coming. Rodgers first felt the fury of supporters in September when Leicester endured a wretched run of six defeats in seven matches. Back then, he had alibis: The club had hardly spent a dime on signings, and injuries to protagonists Jonny Evans, Ricardo Pereira, and Wilfred Ndidi made reversing the situation even tougher. Leicester couldn't possibly blame him. Now, it's become a pattern. The Foxes find themselves in a similar rut, having won just two of their last 12 league fixtures. Though they've gone down swinging on several occasions, their fighting spirit alone won't sustain them. They need results. Unfortunately, that means sacking Rodgers.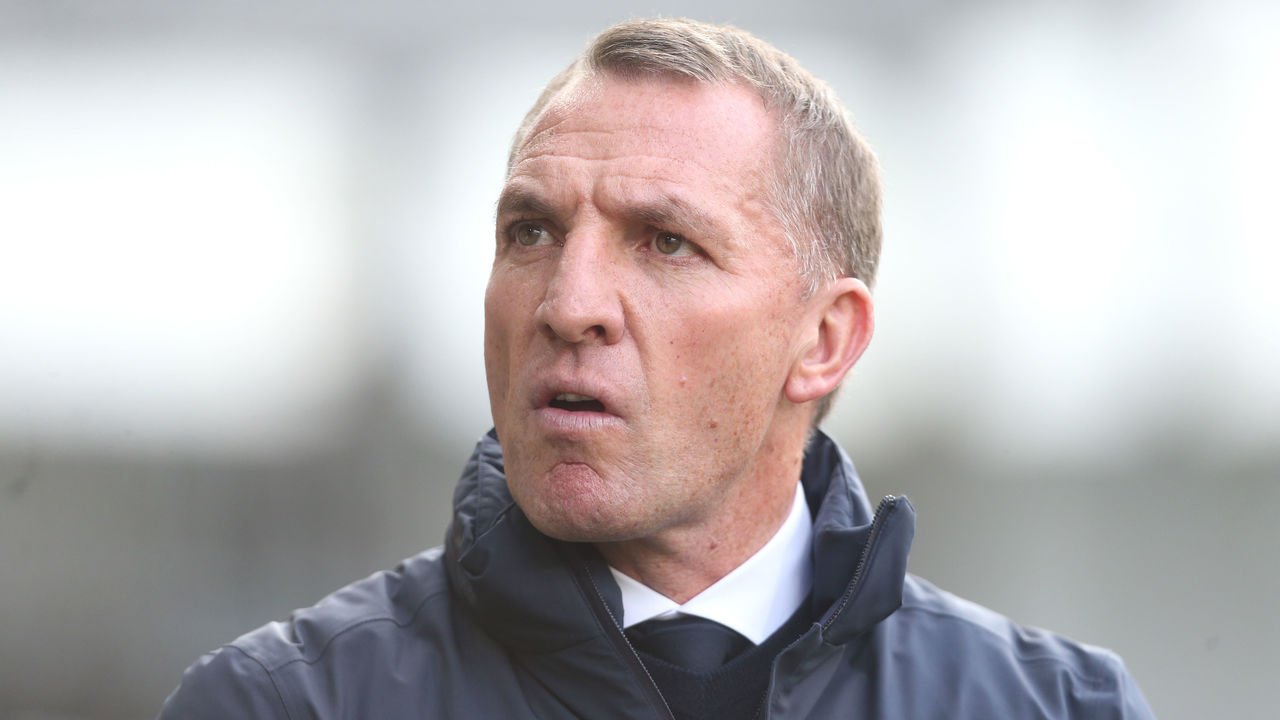 Nesci: David Moyes. By all accounts, the Scottish tactician has been on the brink of dismissal for quite some time, seemingly operating on a game-by-game basis as West Ham United flirt with relegation. This squad, on paper, should comfortably be good enough to avoid the drop; as noted above, I'm picking them to survive. But that's been the case all season, and yet, going into the stretch run, West Ham are languishing in the bottom three. A couple of poor results coming out of the international break could see the Hammers' brass panic and dismiss the veteran coach in search of the mythical "new manager bounce" as the fixture list winds down. West Ham are badly underperforming, and that's a damning indictment on Moyes.
January signing to make the biggest impact
Lopopolo: Marcel Sabitzer. Signed on a simple loan deal for the remainder of the season, Sabitzer arrived at Manchester United as somewhat of a risk-free gamble. But the Austrian midfielder has proven himself in the absence of the suspended Casemiro, filling a critical void in midfield. Sabitzer helped to stabilize Erik ten Hag's side at a moment of tremendous need, showing both the capacity to facilitate play and shore up United's defensive lines. The 29-year-old will continue to provide depth and relief as United chase trophies in the Europa League and FA Cup.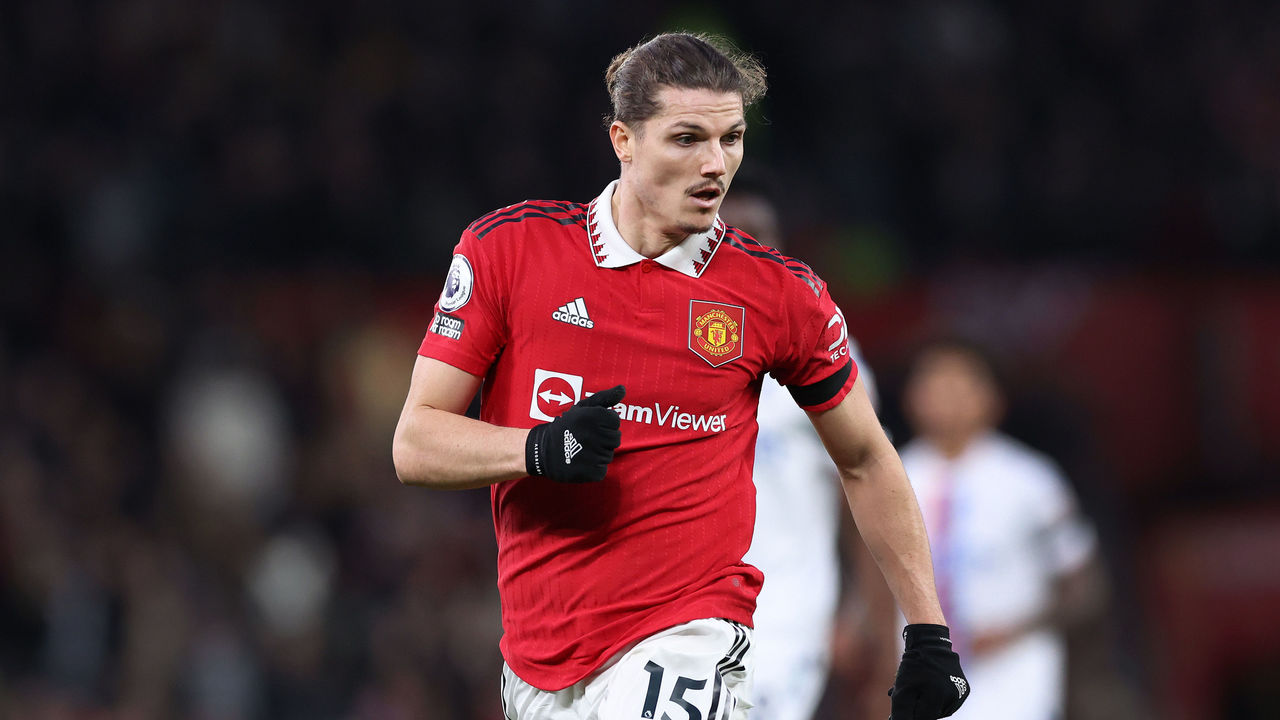 Nesci: Leandro Trossard. What greater impact could there possibly be than playing a pivotal role in your team's title-winning season? Arteta has been effusive in his praise of the versatile Belgian, who boosted Arsenal's attack - and championship charge - after joining the club in January from Brighton. Trossard has fit in quickly and established an understanding with his fellow attackers, recording six assists in his last five league games. His ability to play centrally in the injury-induced absences of both Gabriel Jesus and Eddie Nketiah has been vital in helping the north London outfit keep City at bay.
Most excited about ...
Lopopolo: The relegation dogfight. Just four points separate 12th place from the bottom of the Premier League table. A single result could change the entire look of the drop zone. Last-placed Southampton could leapfrog 18th-placed West Ham with a win on Sunday and find themselves back at the bottom of the standings with a loss to Manchester City the following weekend. If results go against them, Crystal Palace could also slide down several places from their current position in 12th. Nothing and no one is safe.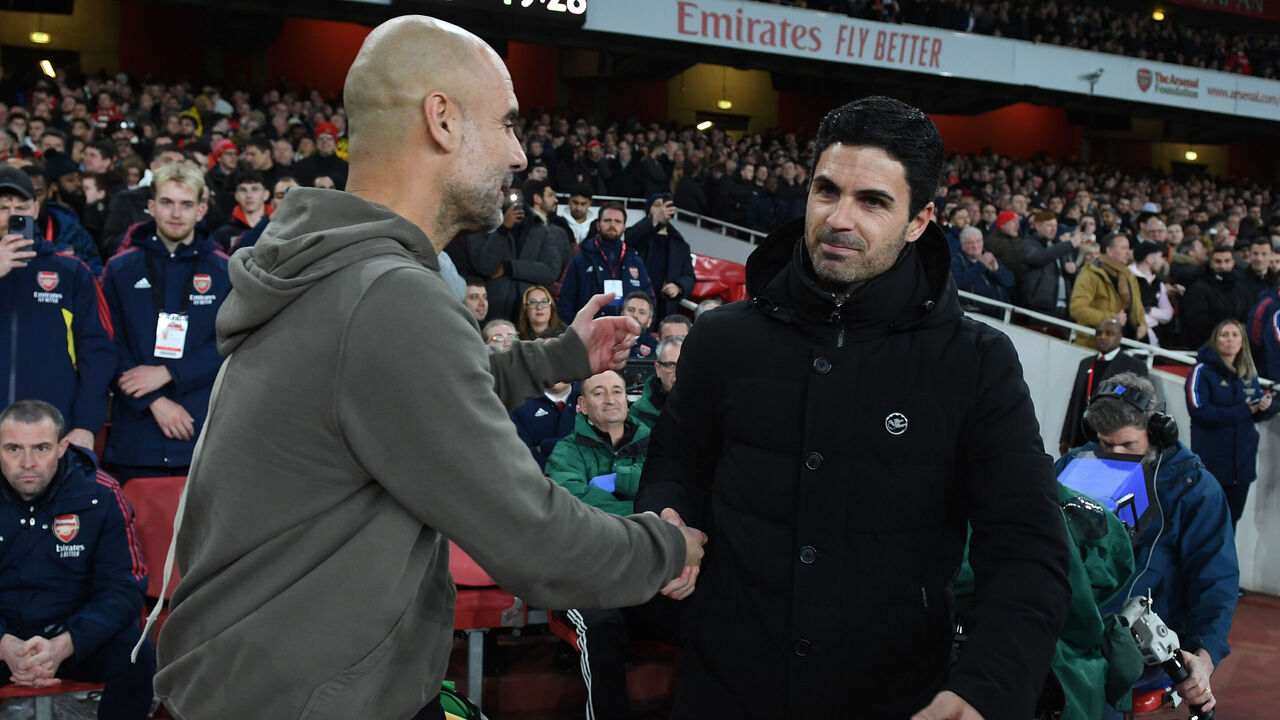 Nesci: The showdown between Manchester City and Arsenal on April 26. It doesn't get much better than a late-season meeting between two sides that have been going blow-for-blow at the top all year long. And while this isn't a true title decider - Arsenal may still control their own fate even with a loss at the Etihad Stadium - a victory could all but seal the crown with five matches remaining. Their first league meeting in February, a 3-1 Manchester City triumph, was engrossing. Now Arteta gets a chance not only to avenge that setback but to potentially deliver the dagger to City's title defense and, simultaneously, get the better of Guardiola, his mentor and idol. Juicy.
Comments
✕
Predictions for final stretch of riveting Premier League season
  Got something to say? Leave a comment below!