Premier League predictions: Title winners, top 4, relegation, and more
With the new Premier League campaign kicking off Friday, we peer into our crystal ball to predict what will happen in the top flight of English football this season.
Title winners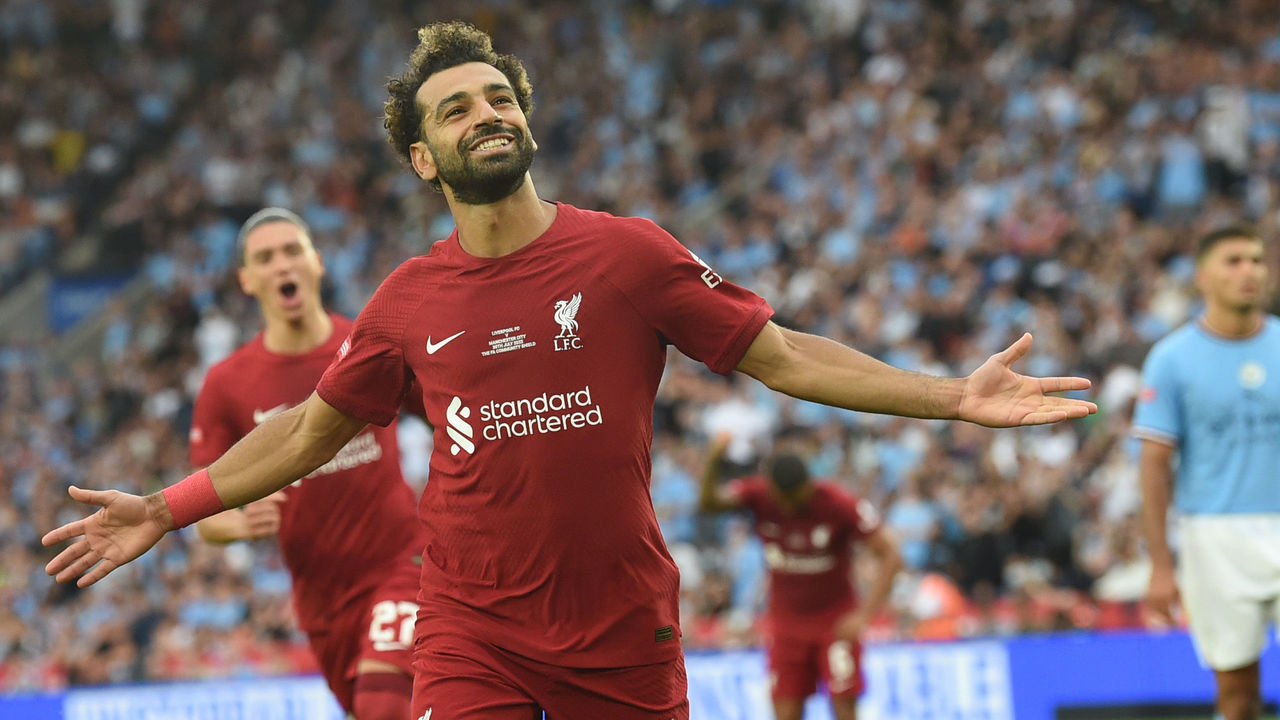 Daniel Rouse: Liverpool. The 2021-22 season's conclusion would've left the Reds with - as my late grandma used to say - a "bee in their bonnet." Last season's FA Cup and League Cup successes and the recent Community Shield triumph aren't enough to tend to their Premier League and Champions League wounds. This team is angry, and that's the perfect way to be when carrying out Jurgen Klopp's furious game plan.
Gianluca Nesci: Manchester City. The Community Shield defeat to chief title rivals Liverpool showed that Pep Guardiola's side has some work to do if it hopes to enhance its dynasty with a fifth league crown in six seasons. There's little reason to doubt that Guardiola and his staff will figure out how to best utilize Erling Haaland, ensure Kalvin Phillips plays a key role, and work Julian Alvarez into the mix. The high-profile summer exits won't stop the City juggernaut from eking out another trophy at Liverpool's expense.
Champions League places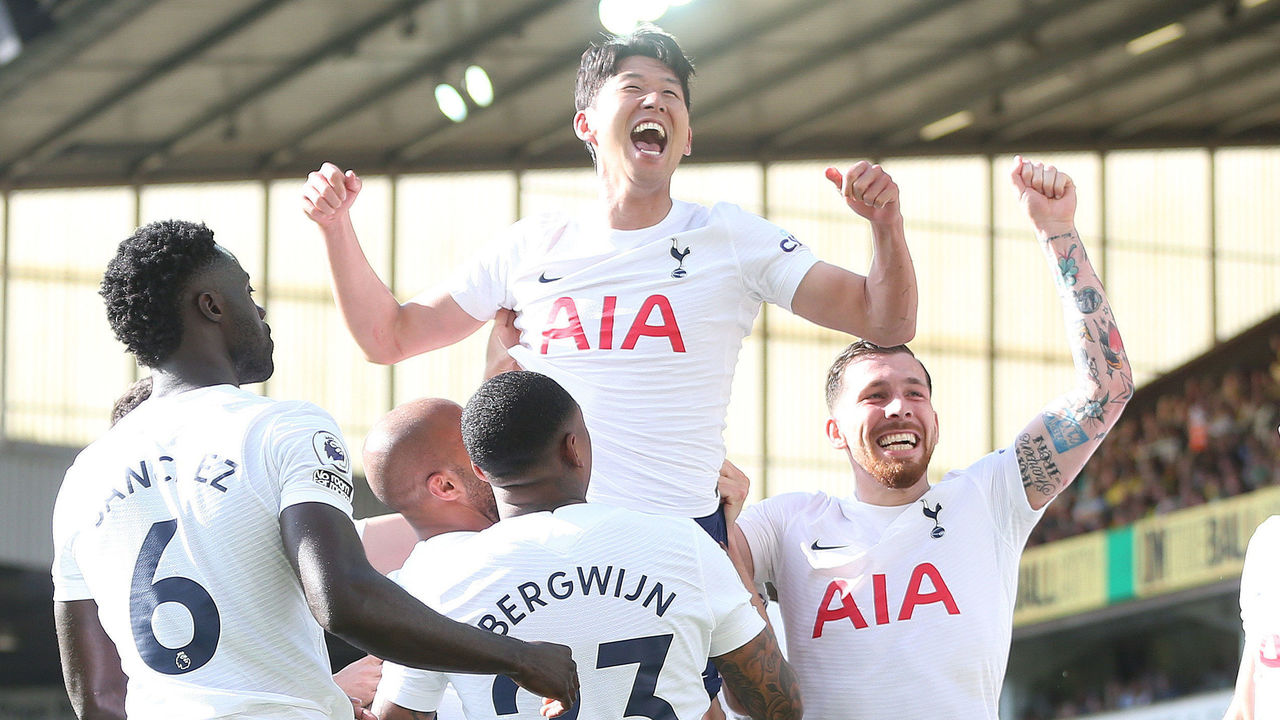 Rouse: Liverpool, Manchester City, Tottenham Hotspur, Arsenal. The recruitment at both north London clubs has been impressive this summer, while there's still plenty of work to be done at Chelsea and Manchester United to address their glaring weaknesses.
Nesci: Manchester City, Liverpool, Tottenham, Chelsea. The gulf between the two title contenders and everyone else is significant, which means there are, realistically, four sides battling for two coveted Champions League places. Tottenham have given Antonio Conte the desired reinforcements this summer, while Chelsea, despite a somewhat chaotic summer, have a more established squad than Arsenal, who will fall just short of fourth place. Manchester United, meanwhile, are well off the pace.
Relegated clubs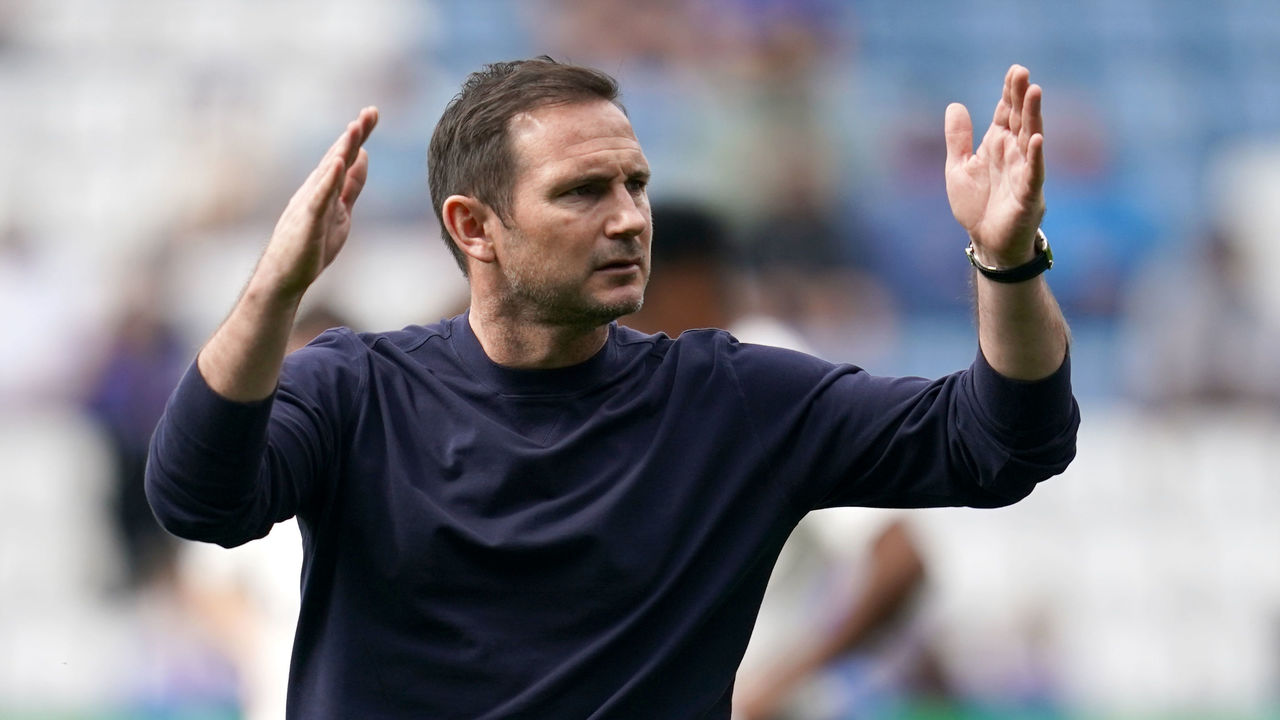 Rouse: Bournemouth, Fulham, Wolverhampton Wanderers. There are a lot of unimpressive sides in the league this term, so we could be set for a fascinating relegation battle. Bournemouth and Fulham are fairly straightforward picks. Wolves sneak in as the third-worst team due to their awful end to the 2021-22 season and over-reliance on Raul Jimenez.
Nesci: Bournemouth, Nottingham Forest, Everton. The Cherries, unfortunately, seem to be a lock here. Forest have been extremely active in the summer, but such significant squad upheaval could end up having an adverse impact - just ask Fulham. Everton, inches away from relegation last term, have lost their top scorer and most dynamic player, and they're already being forced to contend with an injury to Dominic Calvert-Lewin before the new season even begins. The disjointed Toffees are going backward right now and will need another miracle to escape relegation.
Full predicted table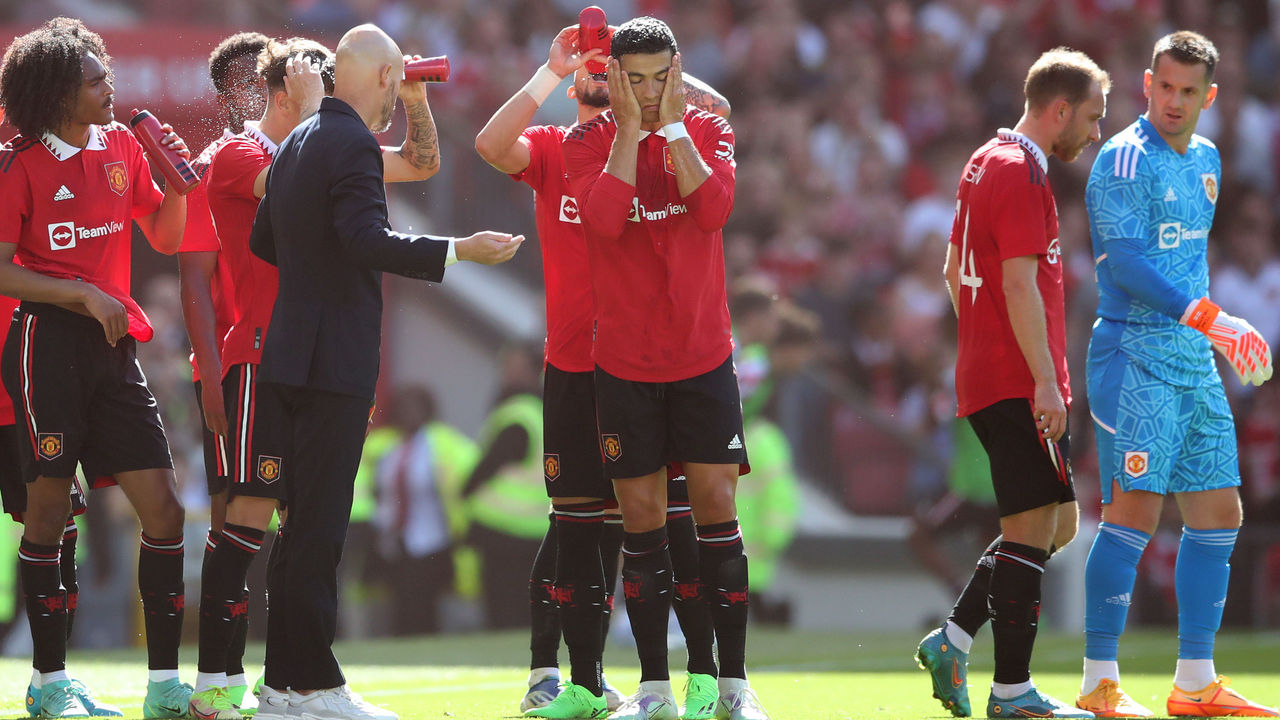 We're leaving ourselves open to ridicule here. Check back in May to see just how wrong we were.
| ROUSE | POSITION | NESCI |
| --- | --- | --- |
| Liverpool | 1 | Manchester City |
| Manchester City | 2 | Liverpool |
| Tottenham Hotspur | 3 | Tottenham Hotspur |
| Arsenal | 4 | Chelsea |
| Manchester United | 5 | Arsenal |
| Chelsea | 6 | Manchester United |
| West Ham United | 7 | West Ham United |
| Newcastle United | 8 | Crystal Palace |
| Crystal Palace | 9 | Newcastle United |
| Aston Villa | 10 | Aston Villa |
| Brighton & Hove Albion | 11 | Leicester City |
| Leicester City | 12 | Brighton & Hove Albion |
| Brentford | 13 | Brentford |
| Leeds United | 14 | Leeds United |
| Nottingham Forest | 15 | Wolverhampton Wanderers |
| Everton | 16 | Southampton |
| Southampton | 17 | Fulham |
| Wolverhampton Wanderers | 18 | Everton |
| Fulham | 19 | Nottingham Forest |
| Bournemouth | 20 | Bournemouth |
PFA Player of the Year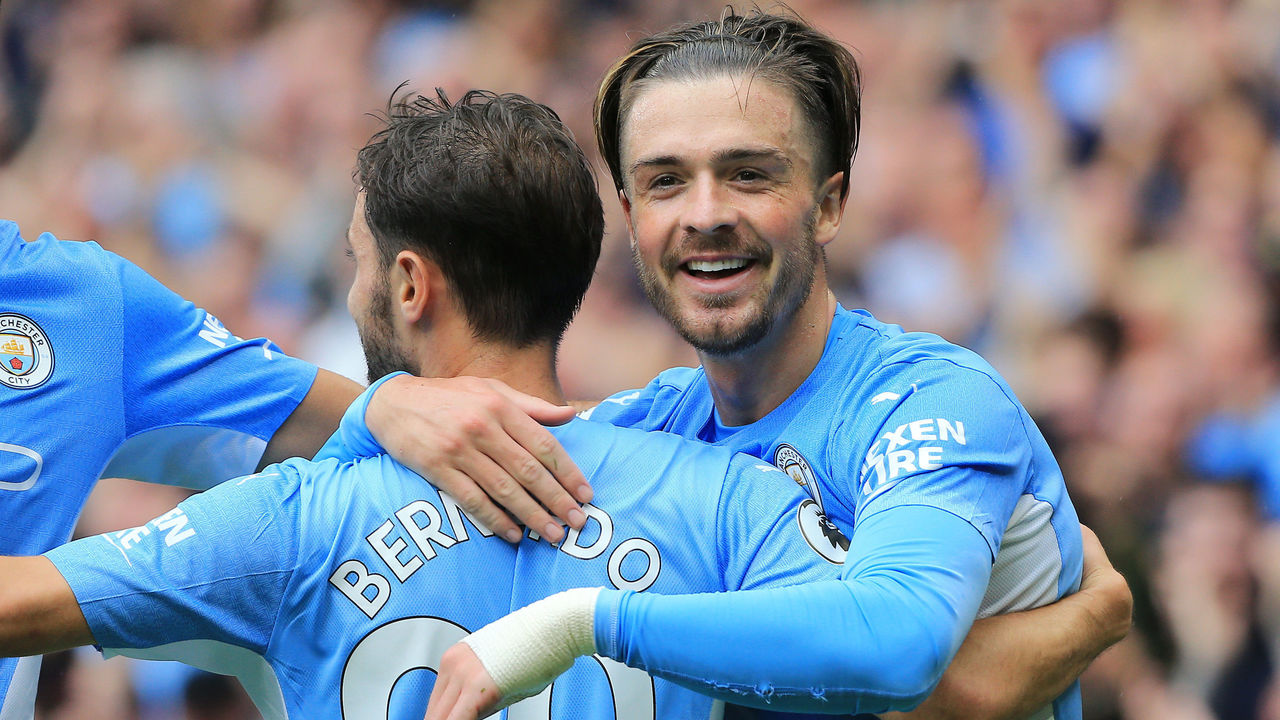 Rouse: Mohamed Salah. The World Cup will give the Liverpool forward time to recuperate following Egypt's failure to reach Qatar. He'll also be mindful of the extra work required to fill the void left by Sadio Mane's departure to Bayern Munich. Salah would be the first player to collect the coveted PFA award on three separate occasions.
Nesci: Jack Grealish. Let's get wild. The enormous fee Manchester City paid to acquire the Englishman obscured many pundits' vision. Grealish, whose Expected Goals Assisted (xA) per 90 minutes ranked fourth-best in the league last season, performed much better than his raw numbers suggested. With Raheem Sterling and Gabriel Jesus gone, he'll play a more pivotal role for Guardiola and gets the benefit of teeing up one of the game's most feared finishers. The 26-year-old is going to have an explosive campaign.
Golden Boot winner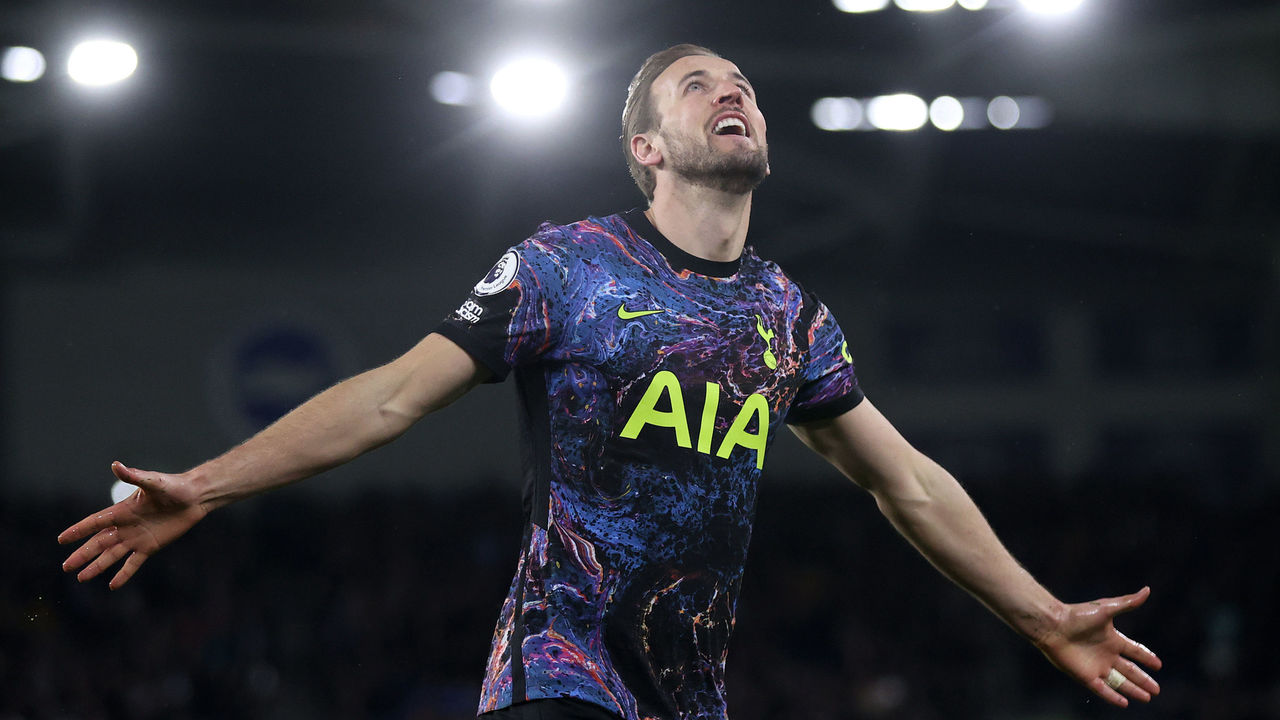 Rouse: Harry Kane. Kane started the 2021-22 campaign distracted and disgruntled by his transfer request failing to force a move to Manchester City. This summer, there are no such issues at a club where morale is high. Tottenham's supply lines to the attackers have also been upgraded in the transfer window.
Nesci: Salah. With his future no longer a possible distraction, the prolific Egyptian can focus exclusively on doing what he does best: Being one of the most dominant attacking footballers on the planet. Unlike some other contenders for the Golden Boot, he doesn't need time to acclimate and, crucially for this category, has sole ownership of penalty-taking duties.
Best signing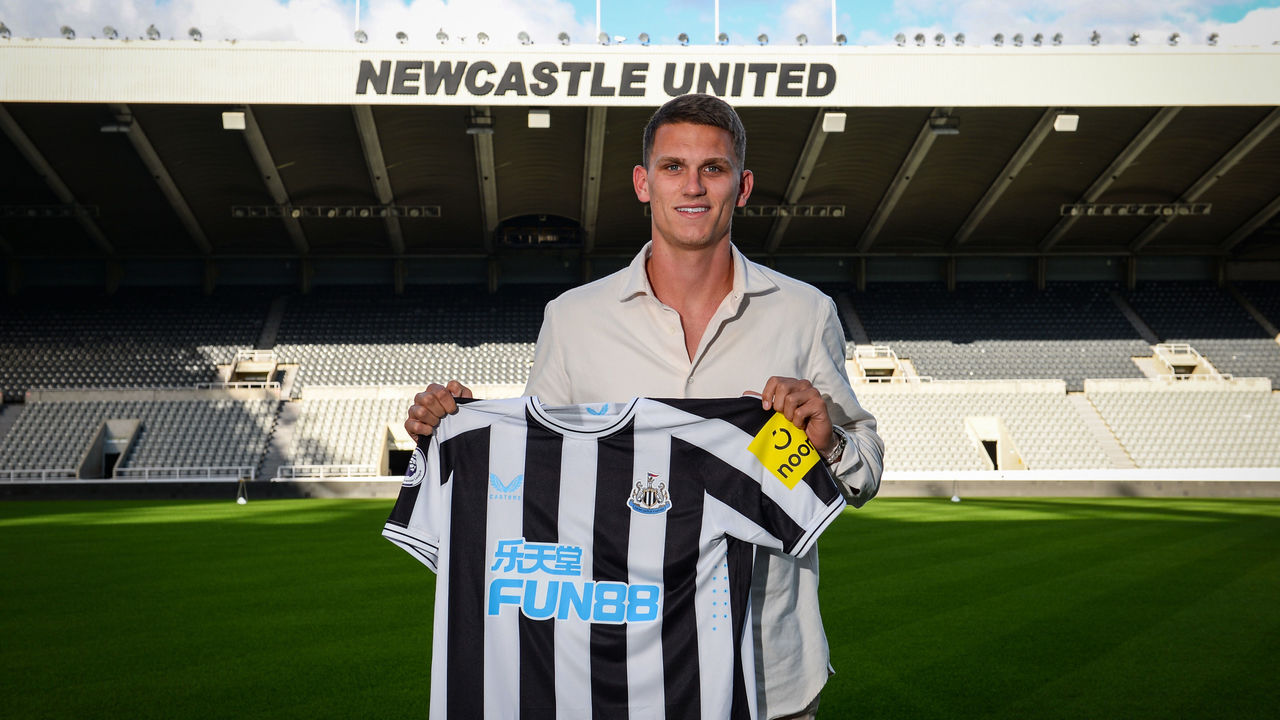 Rouse: Haaland. The Community Shield defeat to Liverpool indicated it'll take a while for the Norwegian hotshot to settle at City, but around €60 million for the player everybody wanted is excellent business. The Norwegian could be banging in goals at an alarming rate for at least the next 10 years.
Nesci: Sven Botman. As always, there are almost too many options here. Haaland and Darwin Nunez will thrive at their respective clubs, while Sterling and Jesus will love their new digs. But, for the relatively modest fee of £35 million, Newcastle United snapped up a 22-year-old capable of anchoring their backline for years to come. Considering some of the opulent spending on defenders elsewhere in Europe, acquiring the coveted Dutchman - and beating stiff competition in the process - was a masterful move.
Worst signing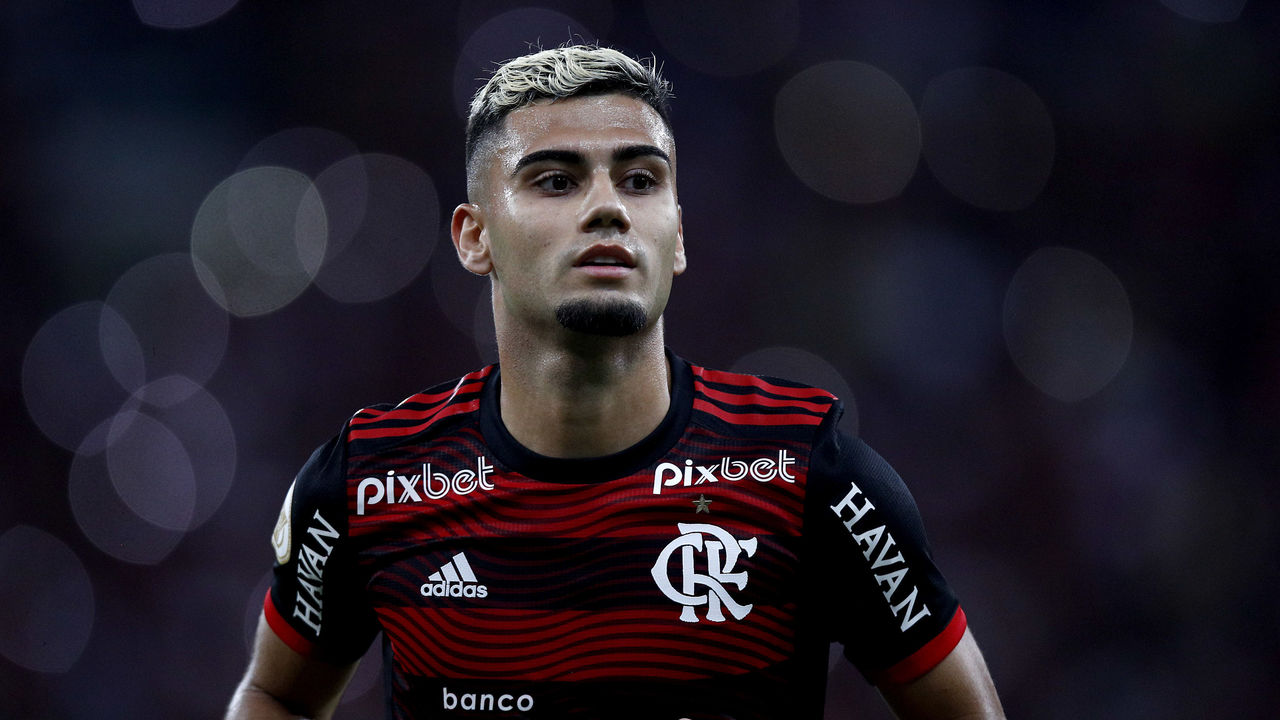 Rouse: Andreas Pereira. Manchester United fans mockingly dubbed the midfielder the "preseason Pirlo" for his tendency to flourish in friendlies and provide little else afterward. Given the mild impression he left at United over 11 years, continued question marks over his best position, and a costly error in the 2021 Copa Libertadores final, it's surprising that Fulham decided he was worth a £10-million punt.
Nesci: Diego Carlos. Expectations are rising in Birmingham heading into the new campaign, and there's certainly reason for optimism at Villa Park. But amid some other exciting signings - hello, Boubacar Kamara - there's reason to be skeptical of the £26-million addition of Carlos. The 29-year-old Brazilian center-back has a tendency to be too rash, resulting in some glaring errors. Those mistakes will be exposed and magnified in England.
Breakout star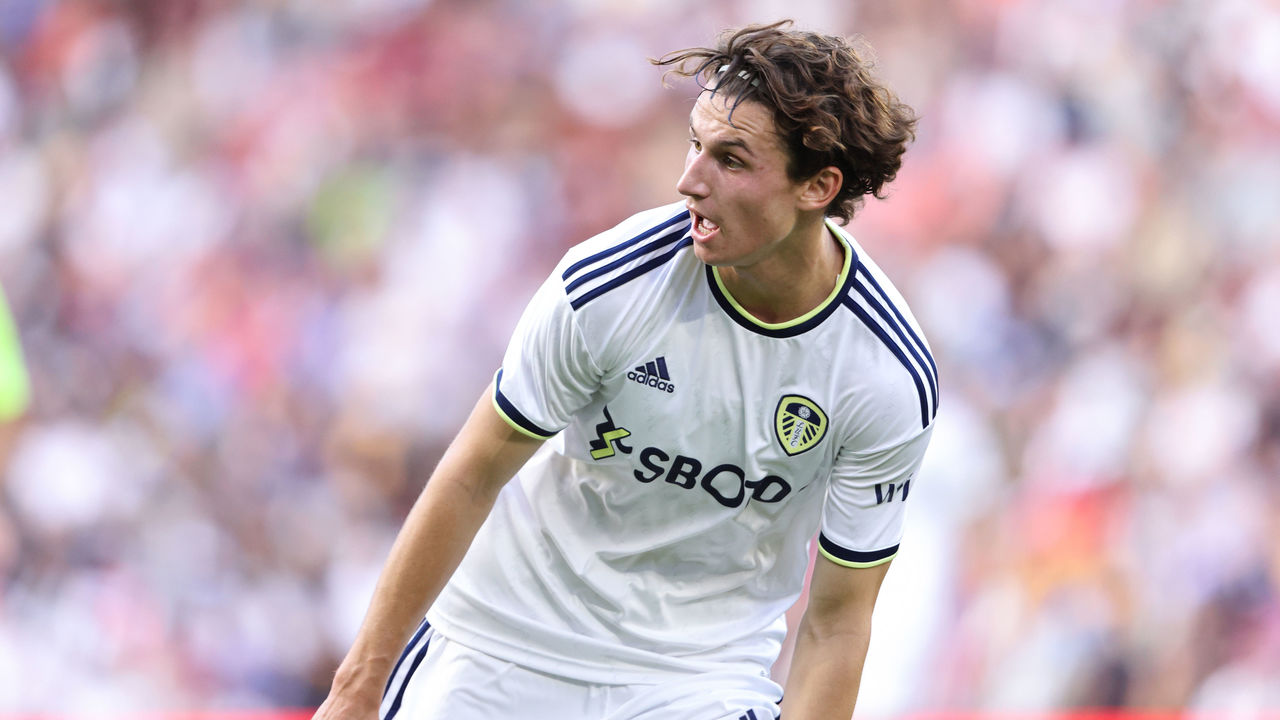 Rouse: Moises Caicedo. The midfielder already showed a glimpse of how good he is during the second half of Brighton's 2021-22 campaign, and he's now ready to kick on as the engine in Graham Potter's side. Caicedo's anticipation and physicality make him excellent at breaking up play, and he's a decisive player when he has the ball at his feet. He's an exceptional talent.
Nesci: Brenden Aaronson. Jesse Marsch is putting a lot of faith in his compatriot, asking the 21-year-old American to fill the creative void left by Raphinha's departure. The clever attacking midfielder, signed by Leeds United for just over £22 million, is more than capable, though. He's an intelligent player with a great feel for finding space on the pitch and has excellent technique that allows him to make something happen when he infiltrates those dangerous areas. Aaronson's stock will only continue to rise.
Biggest surprise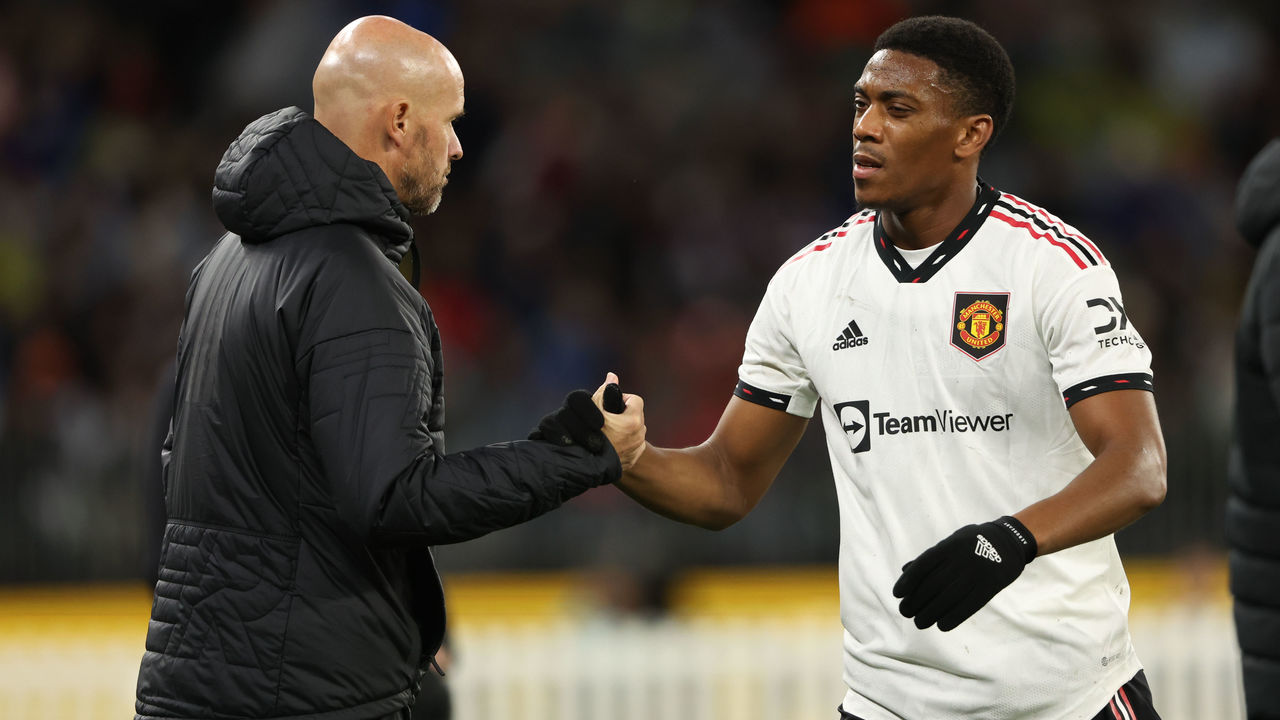 Rouse: Wing-back trend returns. It hasn't been that long since Conte's back-three foundation at Chelsea during the 2016-17 campaign sparked a wave of copycat formations across English football, and it could happen again. Conte's use of Ivan Perisic, Djed Spence, and others in Tottenham's wing-back positions will turn heads, while the likes of Marc Cucurella and Reece James were excellent last season.
Nesci: Anthony Martial shines. The uncertainty around Cristiano Ronaldo is clearly a factor here, but the French forward has seemingly won over Erik ten Hag during preseason after previously being considered a shoo-in to be sold. At his very best, the 26-year-old is a dynamic presence up front, and he has a manager in Ten Hag who will put him in a position to succeed. That hasn't always been the case during his disappointing spell in Manchester. Reinvigorated and realizing this is realistically his final chance to dazzle at Old Trafford, Martial will be reborn in 2022-23.
Most excited about ...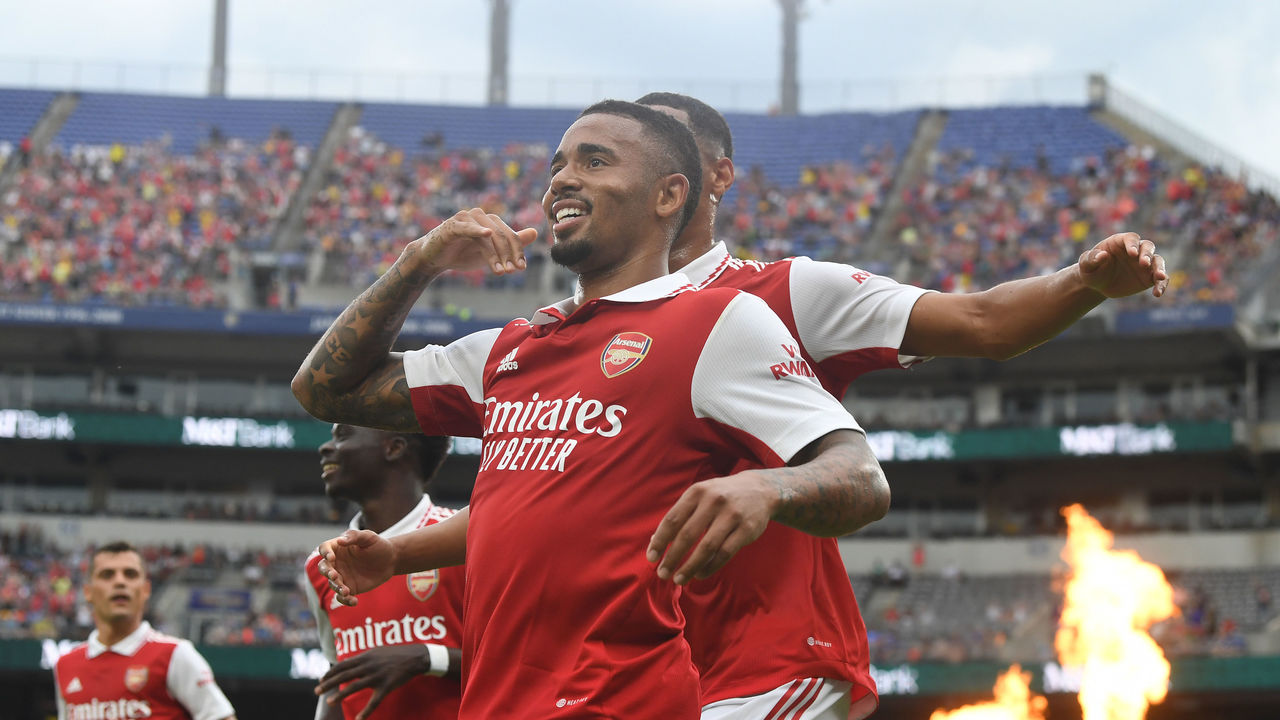 Rouse: Arsenal's attacking. The players brought aboard - namely Jesus, Oleksandr Zinchenko, and Fabio Vieira - offer more tactical versatility to Mikel Arteta's side and promise to help forge one of the Premier League's most unpredictable and watchable attacks. Martin Odegaard will relish creating chances behind the Gunners' fluid frontline.
Nesci: The impending Manchester City-Liverpool tussle. This is the most absorbing duel in club football at the moment. Arguably the two best teams in the world - at the very least, two of the top three or four - going back-and-forth, trying to keep pace with one another as the preeminent tacticians in the game conjure up new and exciting ways to evolve. And that's saying nothing of their direct meetings, which are, simply, must-see viewing. One point decided last season's title race. What will these juggernauts do for an encore?
Comments
✕
Premier League predictions: Title winners, top 4, relegation, and more
  Got something to say? Leave a comment below!