10 takeaways from the Premier League's hectic festive period
Visionhaus / Getty Images Sport / Getty
theScore examines the most important takeaways following a relentless two weeks of festive Premier League fixtures.
West Ham might be good at transfers now
England's congested festive fixture list can be a shock for foreign players, but, after scoring two goals in his last three matches, it clearly hasn't been a problem for Tomas Soucek.
"Normally, I have three weeks off and I eat some potato salad in (the) Czech Republic," the West Ham United star said after he notched the late winner in the 1-0 success over Everton on New Year's Day.
Soucek - often lazily yet quite accurately compared to Marouane Fellaini, who played under David Moyes at Everton and Manchester United - is becoming one of the league's most feared midfielders for his late runs into the box and aerial ability from the heart of the Irons' lineup.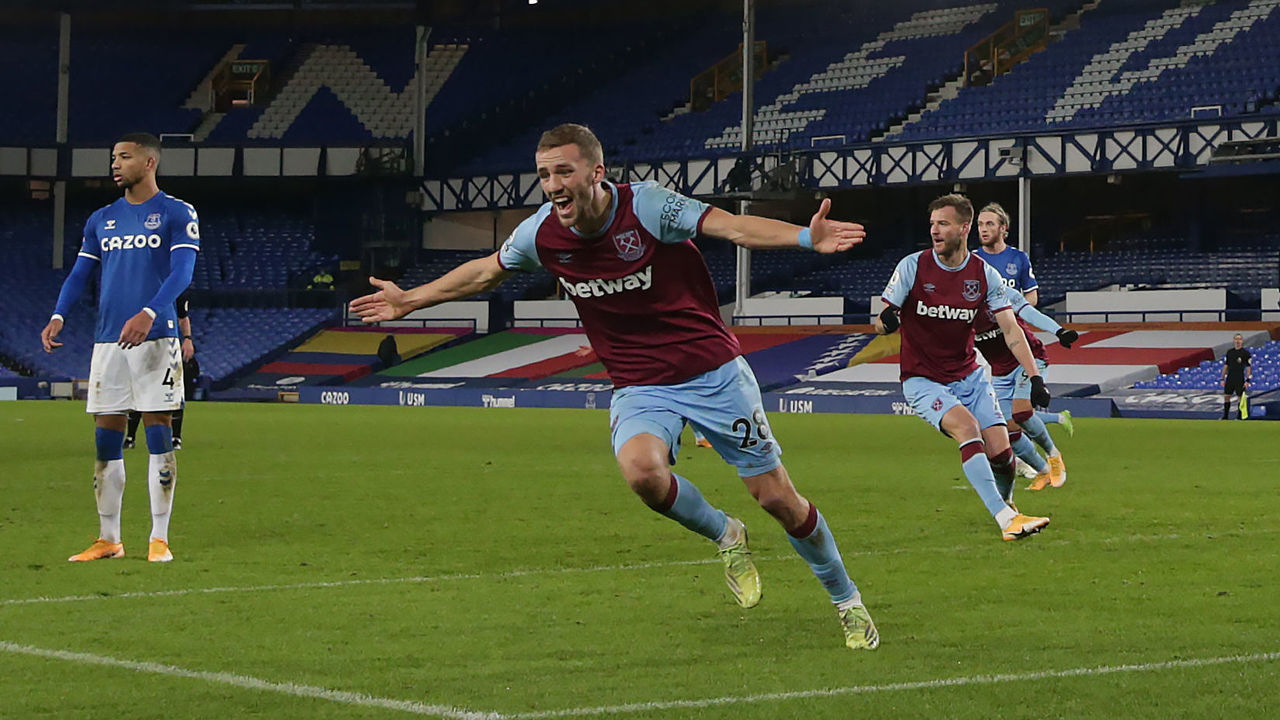 He's also a poster boy for West Ham's improved wrangling in the transfer market. The east Londoners used to make a habit of signing goal-shy strikers and inconsistent playmakers, but their recent harvesting of continental Europe and the English Football League is paying off.
Following the arrival of players such as Soucek, Jarrod Bowen, Vladimir Coufal, and Said Benrahma in the past year, West Ham possess the individual quality to secure a top-half finish.
Red Devils' defense fine if Bailly is fit
That, admittedly, is a big if.
But after starting four straight matches in all competitions for the first time since September 2017, Eric Bailly is reminding onlookers of his qualities that long sat dormant in the United treatment room. He appears to be a much neater fit beside Harry Maguire than Victor Lindelof.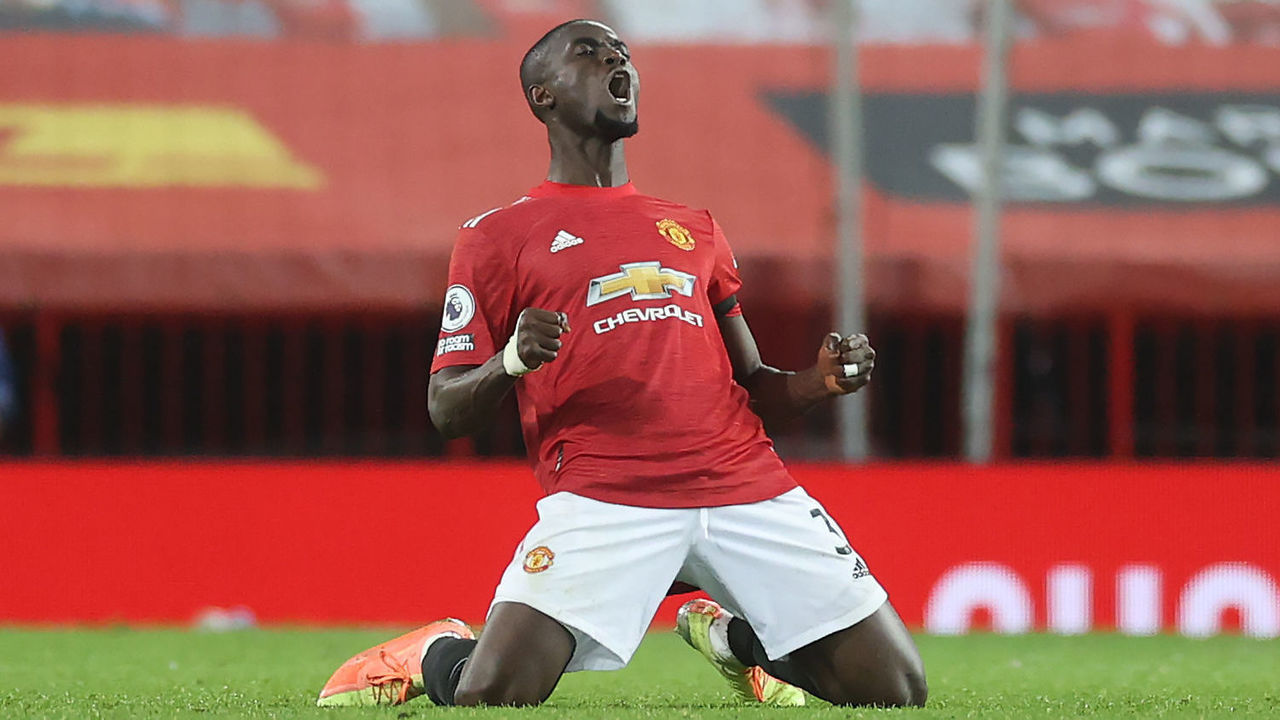 In each of his four matches around Christmas and into the New Year, Bailly wasn't outdone by his teammates for clearances. He also made a crucial, late block to deny Aston Villa an equalizer in the hard-fought 2-1 win on New Year's Day and, aside from some difficulty when dealing with Leicester City's Jamie Vardy, has looked assured with the ball at his feet.
Is this why United didn't buy a defender in the summer transfer window?
Despite a game plan and spirit, Brighton are in trouble
If Wolverhampton Wanderers substitute Owen Otasowie converted his gilt-edged, last-second opportunity on Saturday, Brighton & Hove Albion would've emerged from their last eight matches with four draws and four defeats. The 3-3 tie with Wolves makes the Seagulls' record look a little kinder, but the league table isn't as forgiving.
Brighton are only three points above the dotted line, and Fulham, who sit one place behind them in the relegation zone, have two games in hand.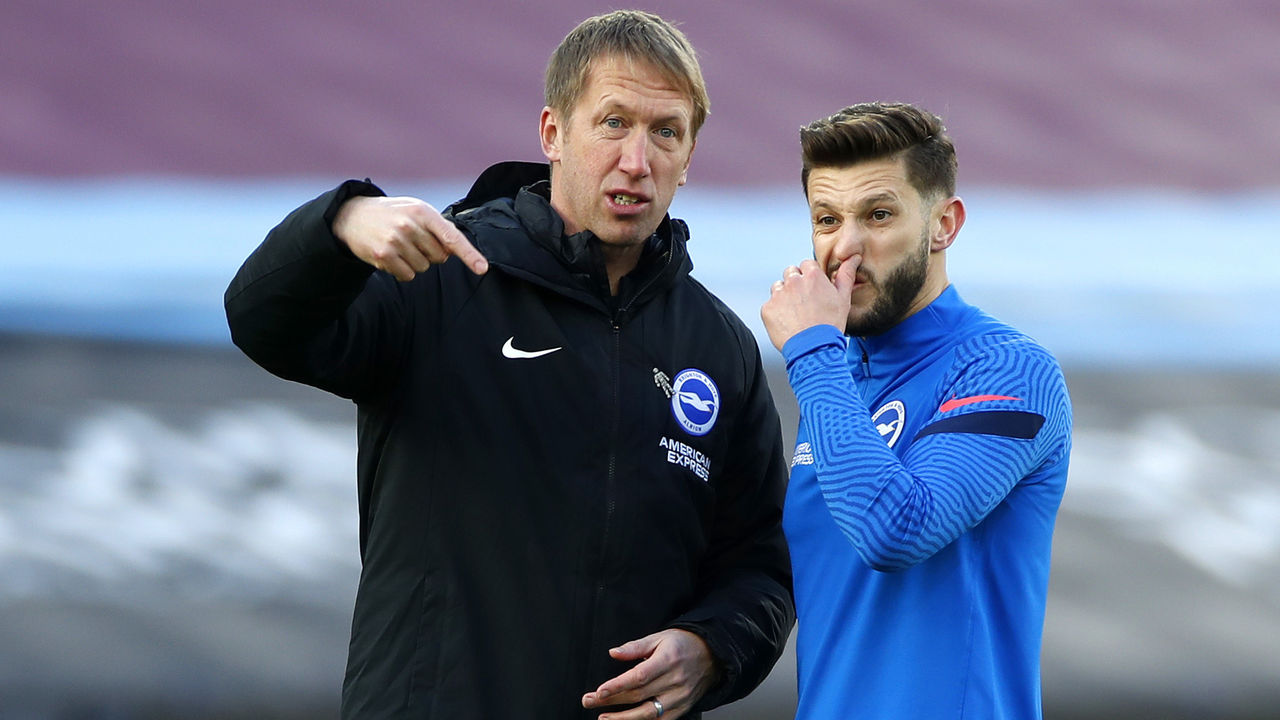 Unlike many teams who find themselves floundering near the bottom, Graham Potter's youthful side has a discernible game plan based around keeping the ball and being positive with its play. Brighton have created more chances than 13 Premier League rivals.
And their spirit, in spite of an understandable crisis of confidence for some players, was demonstrated by the weekend's entertaining draw.
But it needs to click for Potter, and soon. The strikers aren't reliable sources for goals, and this must either be sorted out in the January transfer window or by Neal Maupay and Danny Welbeck somehow discovering some clinical form in front of goal.
Eze is a special talent
It took him ages to get off the bench to replace an injured Jeffrey Schlupp - around four minutes, in fact. He didn't even warm up. But shortly after his introduction against Sheffield United on Saturday, Eberechi Eze went alone.
Crystal Palace won the Eze sweepstakes in the summer, acquiring the 22-year-old from Queens Park Rangers for a £20-million fee that is looking cheaper by the week.
It's like he's playing a different sport sometimes. He slows the game down to his speed and freezes players with his footwork before floating away. He doesn't hit the ball with his laces, he instead dabs at it like an artist staining a paintbrush.
He's a gift to the English game.
Sheffield United could set an ugly record
At this time last year, Sheffield United were sitting comfortably in the top half of the table, just a point off the European places. Manager Chris Wilder was being praised for his proactive tactics and use of overlapping center-backs.
The love-in has since expired, and the pain of near-certain relegation is palpable.
With 15 losses from 17 matches, Sheffield United are doomed, no ifs, ands, or buts. Their run of form is so bad that history may not even forget it. Derby County's 2007-08 side is widely considered the worst team of the Premier League era, having accumulated a measly 11 points from 38 matches; Wilder's lot would be lucky to get as many.
Nothing has worked out this season. Rhian Brewster, the 20-year-old youngster who cost a reported £23.5 million in the offseason, has zero Premier League goals in 600 minutes. Against Crystal Palace on Saturday, a combination of injuries and COVID-19-related issues left Wilder with just six available substitutes on his bench, including a 16-year-old academy graduate.
What exactly has happened to Sheffield United? It's not as if they lost a ton of players in the transfer market. Bigger clubs didn't pick them apart. Wilder's just out of ideas. There's no reprieve, either. Five of Sheffield United's next nine matches come against Tottenham, Manchester United, Manchester City, Chelsea, and Liverpool. It's looking pretty dire.
Arsenal are at a turning point
How a week can change things.
Arsenal suffered losses to Everton and Burnley before stumbling to a 4-1 defeat to Manchester City on Dec. 22. It was a miserable Christmas for the Gunners, who looked more like relegation fodder than Champions League material. But in just seven days, Arsenal managed to turn their season around, producing consecutive wins over Chelsea, Brighton, and West Bromwich Albion.
The 3-1 result against Chelsea was as needed as it was unexpected. Arsenal hadn't won a Premier League match in nearly two months, and in that time, manager Mikel Arteta had dealt with a training-ground bust-up, an embarrassing scoring drought, and the prospect of getting fired.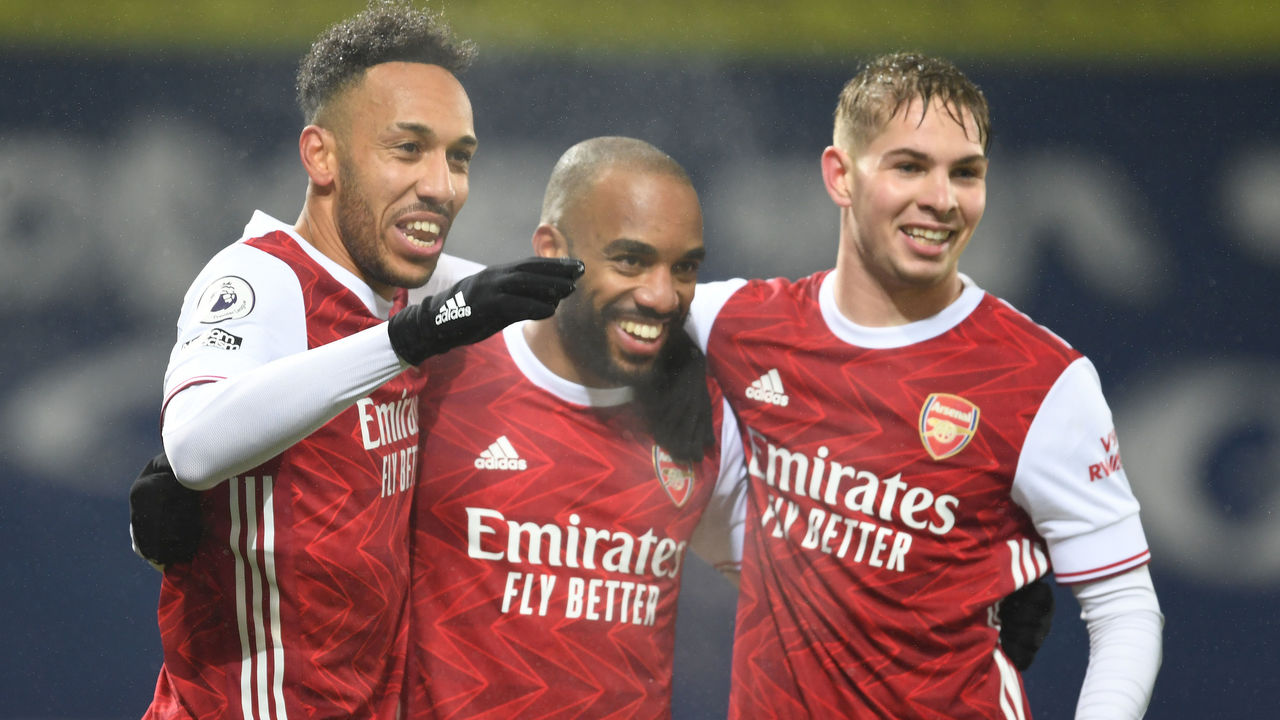 The 1-0 scalp against a capable, if at times brittle Brighton side put Arsenal's match-winners on display. Alexandre Lacazette provided the breakthrough seconds after subbing on, and Bukayo Saka, Arsenal's 20-year-old academy graduate, showed the ingenuity, pace, and confidence to take on defenders and create chances. Saka did it again Saturday against West Brom, scoring and facilitating in the 4-0 romp at The Hawthorns.
Moving up to 11th place, Arsenal should feel they've survived the storm. It's now up to them to build on this run of form, and favorable fixtures against Newcastle United and Crystal Palace give Arteta's side a chance to do just that.
COVID-19: Players let their guards down
Footballers flaunting COVID-19 protocols has unfortunately been an all-too-common occurrence since the pandemic took hold, and the holiday period provided a stark reminder that completion of the season remains precarious unless everyone abides by the rules put in place to ensure safety.
For the record, the Premier League's apparent lack of a contingency plan deserves plenty of criticism. Multiple matches have already been postponed as a result of outbreaks at various clubs, and the league - already facing a congested fixture list - seems intent on simply plowing through the season, repercussions be damned.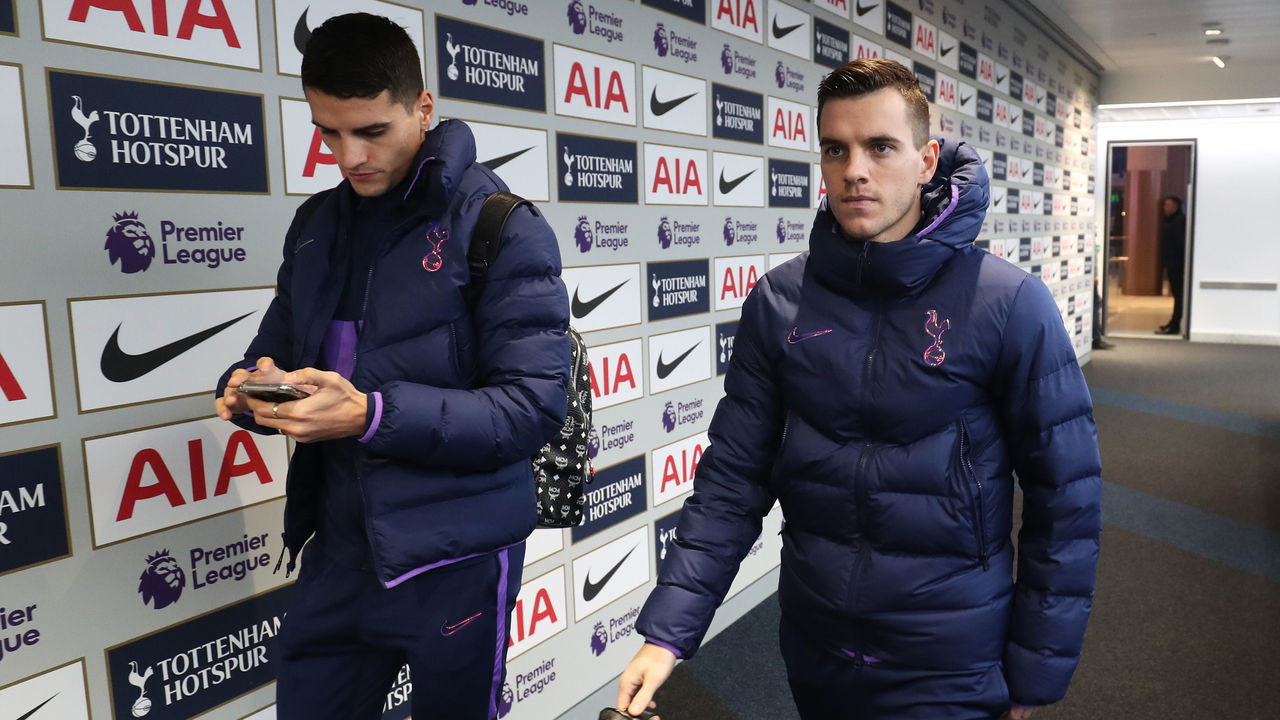 But several players failed to hold up their end of the bargain in recent weeks: Erik Lamela, Sergio Reguilon, and Giovani Lo Celso attended a Christmas party together; Manuel Lanzini was there, too; Benjamin Mendy hosted a small New Year's Eve gathering at his home; Luka Milivojevic and Aleksandar Mitrovic were spotted together at a similar event.
Terrible optics aside, that kind of carelessness is, quite literally, dangerous.
Defending is Guardiola's new obsession
Make no mistake: Manchester City still have the firepower to blow teams to bits. But Pep Guardiola has added another dimension to his team of stars, prioritizing clean sheets and a rock-solid defense while giving the likes of John Stones a new lease on life.
Guardiola's side has conceded just twice in 11 matches, and the manager has taken every opportunity to praise his team's defending. There were times this season when City struggled to score - prompting concerns about life after Sergio Aguero - but this group has become a more solid unit over the 2020-21 campaign. It has allowed the fewest shots per game (7.9) and collected the second-most clean sheets (seven) in the division.
Maybe City have done so out of necessity. Teams are pressing less than usual as they grind through an already manic season, and City are no different. Guardiola clearly sensed this shift and began to implement a new strategy. He has always had a defensive streak in him, seeing possession as a form of defense, but he's rarely made such a conscious effort to drill his players to this extent.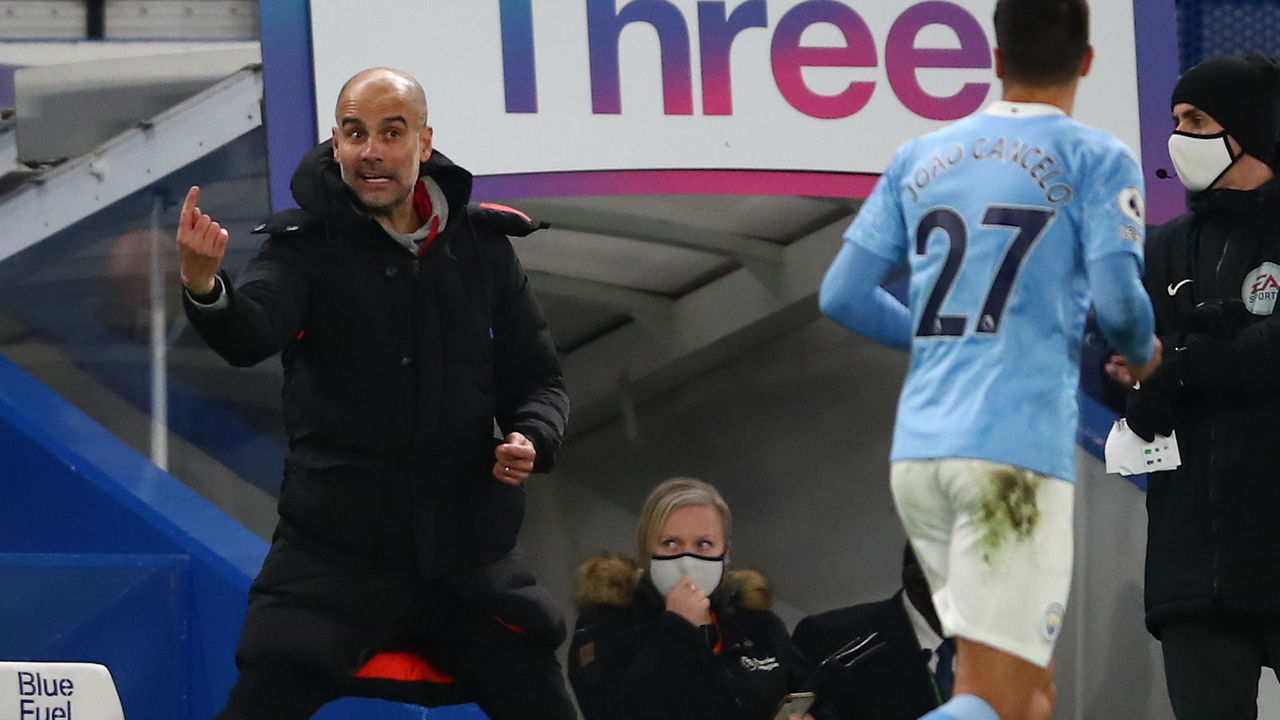 Consider the goalless Manchester derby. Guardiola seemed more concerned about limiting Manchester United's opportunities on the counterattack than scoring. Guardiola is happy to go conservative in the biggest of matches.
But when City see an opportunity to pounce, they do it. Sunday's 3-1 demolition of Chelsea featured the kind of slick passing combinations that we've come to expect from Guardiola's sides.
It appears they've found the right balance, and that's scary for the competition.
Lampard's days at Chelsea are numbered
Chelsea are floundering under Frank Lampard, and unless the former midfielder engineers a rapid recovery, he'll likely join the lengthy list of coaches that trigger-happy owner Roman Abramovich has kicked to the curb since purchasing the club.
On paper, their 3-1 defeat to Manchester City doesn't look that bad, but the Blues were totally outclassed at Stamford Bridge, and the loss means they've now collected a paltry four points from their last six Premier League matches. Outside of a 3-0 win over West Ham, they've failed to score more than once in any of those games. The talent is undeniable, but Lampard's high-priced attack simply hasn't clicked.
How dire is the situation? Well, Arsenal, who were being tipped as relegation battlers a fortnight ago, are now only three points behind their London peers.
Rumors are already circulating that Chelsea have started searching for a potential replacement. Were it not for Lampard's standing as a club icon, he may already have gotten the boot.
Liverpool's title defense is flailing
We have a title race.
With two draws and a loss over the festive period, Liverpool's lead atop the Premier League has deteriorated. Only goal difference is keeping the Reds ahead of Manchester United, who are tied on 33 points.
Is it really just a blip? Liverpool have floundered all season, with injuries, virus-related absences, and hectic scheduling only compounding their troubles, and they don't seem too eager to sign a player in relief. Manager Jurgen Klopp has tried to find solutions, using a number of player combinations, but it's only a matter of time until fatigue ripples through the rest of the squad.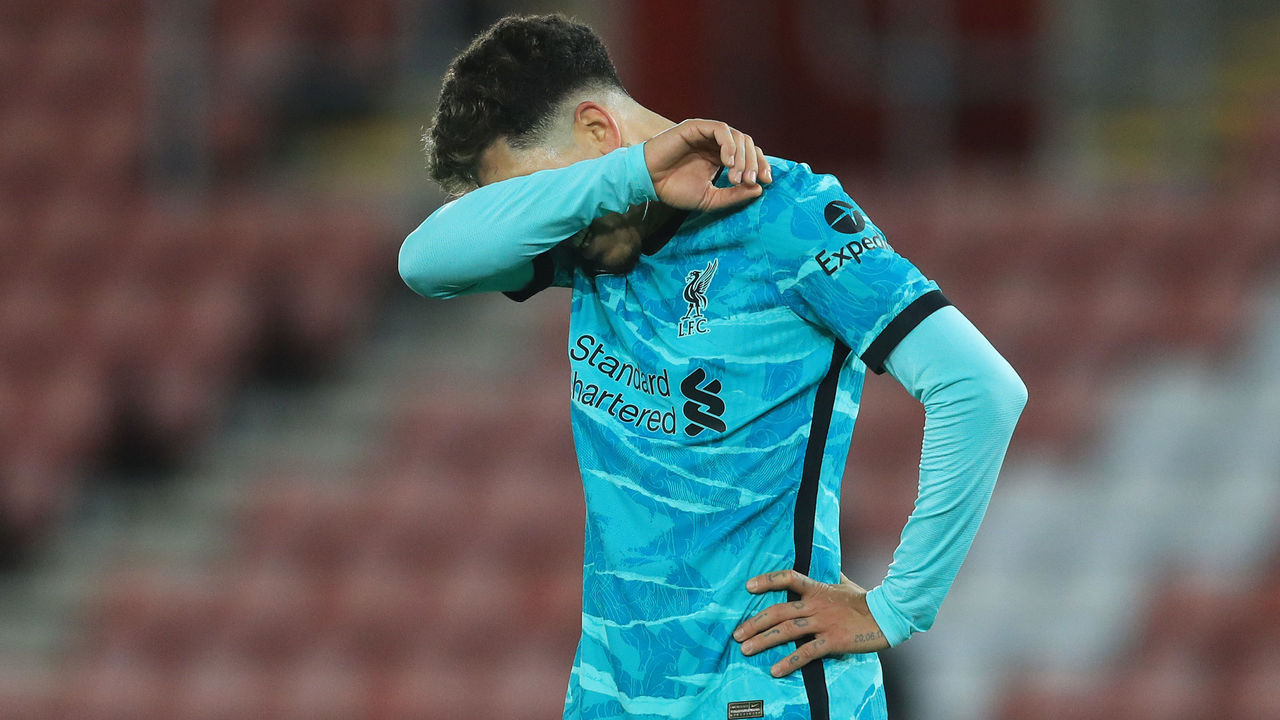 Liverpool's usual goal-scorers - Mohamed Salah, Sadio Mane, and Roberto Firmino - are struggling as well. They failed to convert a number of chances in the goalless draw with Newcastle United on Dec. 30, and on Monday, they mustered a measly shot on target, losing 1-0 to a sturdy Southampton side. Liverpool haven't been particularly bad in defense, allowing just 1.7 expected goals against in their last three fixtures, but that's the point: they're just very average at the moment. And that's good news to the chasing pack.
Maybe it's a lack of creativity. Perhaps opponents are neutralizing Liverpool's full-backs, whose myriad crosses contributed to so many goals in the past. Thiago Alcantara's return from injury should help, but the problem at hand may require a change in approach.
Comments
✕
10 takeaways from the Premier League's hectic festive period
  Got something to say? Leave a comment below!