Saudi Arabia's Public Investment Fund, the principal backers behind the attempted takeover of Newcastle United, has pulled out of a £300-million deal to buy the club from unpopular owner Mike Ashley, citing the Premier League's "prolonged" review of the bid and general uncertainty around global markets.
"With a deep appreciation for the Newcastle community and the significance of its football club, we have come to the decision to withdraw our interest in acquiring Newcastle United football club," the consortium, which included British firm PCP Capital Partners and property developers David and Simon Reuben, said in a statement obtained by The Guardian's Louise Taylor.
"We do so with regret, as we were excited and fully committed to invest in the great city of Newcastle and believe we could have returned the club to the position of its history, tradition, and fans' merit.
"Ultimately, during the unforeseeably prolonged process, the commercial agreement between the investment group and the club's owners expired and our investment thesis could not be sustained, particularly with no clarity as to the circumstances under which the next season will start and the new norms that will arise for matches, training, and other activities."
The investor group agreed to purchase the club in April, just as the coronavirus pandemic began to wreak havoc across the globe. Saudi Arabia's Public Investment Fund, led by Crown Prince Mohammed bin Salman, would've acquired an 80% stake in the Magpies.
The fund had promised to invest £250 million into Newcastle over a five-year period, according to The Telegraph's Jason Burt. Ashley will reportedly get to keep a £15-million non-refundable deposit that was paid in April.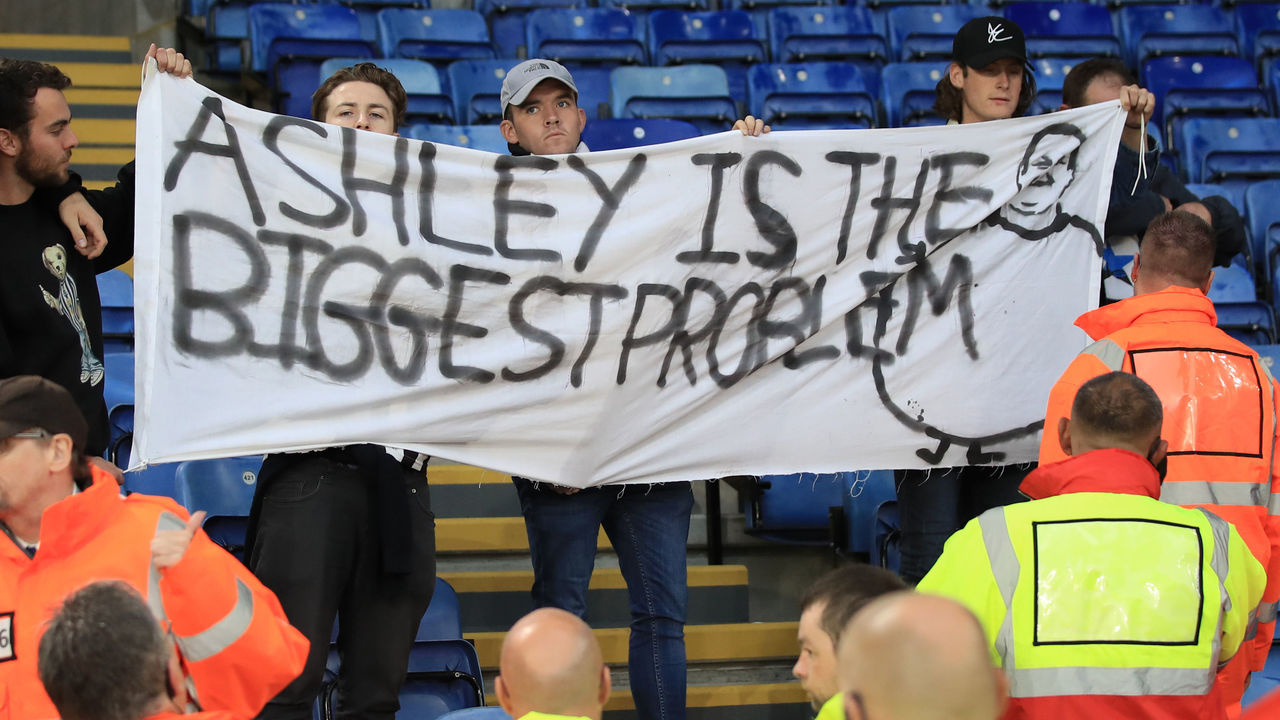 Talk of a takeover encouraged supporters who had long campaigned for Ashley to sell up. The 55-year-old billionaire has been roundly lambasted for his mismanagement of the club. Newcastle have been relegated twice under Ashley's control.
But there was considerable opposition to the attempted takeover. Human rights watchdog Amnesty International warned the Premier League it risked "becoming a patsy of those who want to use the glamor and prestige of Premier League football to cover up actions that are deeply immoral."
Any bid has to pass the Premier League's owners' and directors' test, which prohibits individuals from owning clubs if they've been convicted of crimes. The Saudi bid had been under review for several months.
Saudi Arabia has been accused of covering up the murder of journalist Jamal Khashoggi in 2018, silencing activists and critics of the state, and suppressing women's rights. A Saudi court sentenced five people to death over the killing of Khashoggi, a vocal critic of Crown Prince Mohammed who officials say was strangled and dismembered by a Saudi squad.
More concerns were raised when the World Trade Organization revealed that Saudi Arabia is behind a pirate satellite TV and streaming service that's broadcast Premier League matches illegally. The kingdom has denied the allegations.