With the Champions League knockout stage finally set to get underway this week, we're ranking the 16 remaining teams using a tiered system to determine the favorites for the coveted title.
Outsiders
16. Valencia
Of the 16 teams still harboring hopes of hoisting the big-eared piece of silverware, only Atletico Madrid have scored fewer league goals than Valencia this season. The big problem for Los Che, though, is not only going forward; if you can't score freely, like the Atleti sides of old, you need to at least suppress chances in the other direction. About that ... Valencia have conceded 34 La Liga goals on the year. The less-than-ideal combination portends a quick exit from the competition, particularly with high-scoring Atalanta on the horizon.
15. Lyon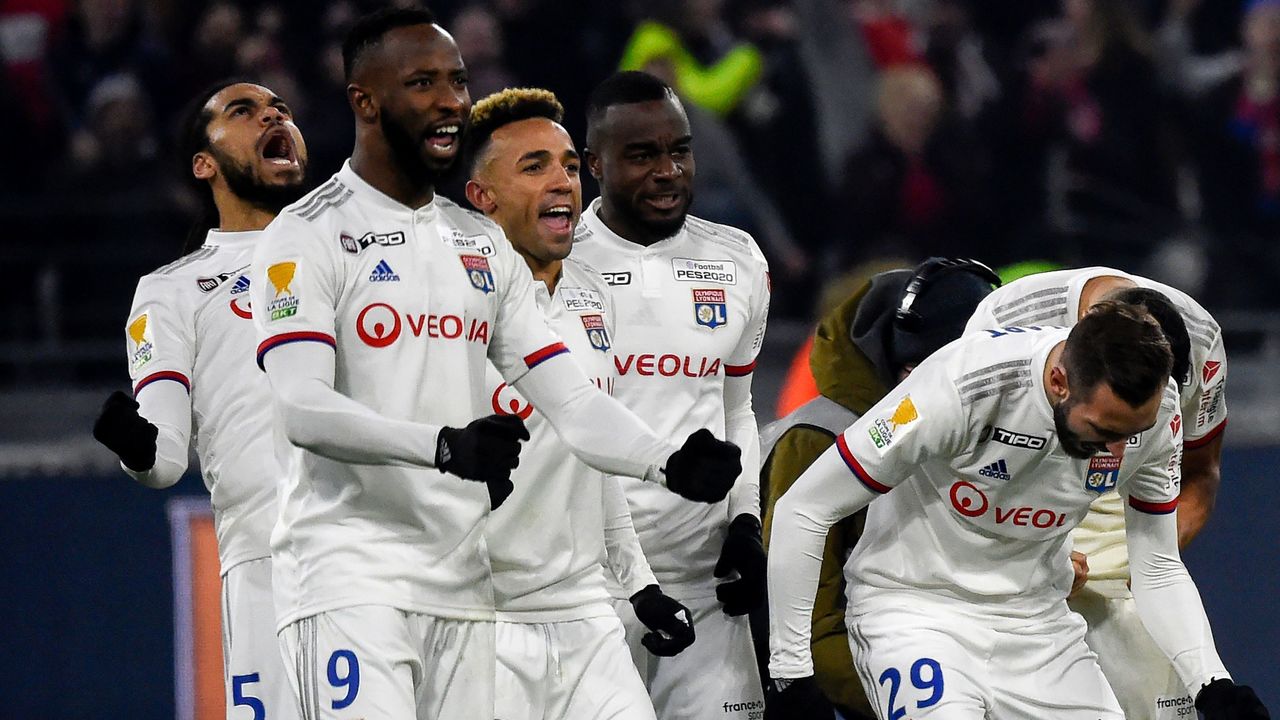 A torrid week in December saw Lyon lose attacking focal point Memphis Depay and burgeoning midfielder Jeff Reine-Adelaide to serious knee injuries, and the club has struggled mightily ever since, plummeting to 11th in the Ligue 1 table. The January addition of Cameroonian striker Karl Toko Ekambi and the retention of in-demand Frenchman Moussa Dembele have given Les Gones an outside shot at reaching the quarterfinals, but they've simply not shown the consistency needed to suggest they can make a deep run.
Dangerous but flawed
14. Napoli
This is the ultimate Jekyll and Hyde side. Unfortunately for Napoli supporters, the latter has been far more prevalent during a turbulent campaign, with every step forward seemingly undone by two in the opposite direction. Beating Juventus with an impassioned performance only to turn around and lose to Lecce at home two weeks later was the perfect embodiment of Napoli's season. The raw talent is unquestionably there, though, and if it clicks, the Partenopei will certainly make a wonky Barcelona team sweat in the round of 16.
13. Atalanta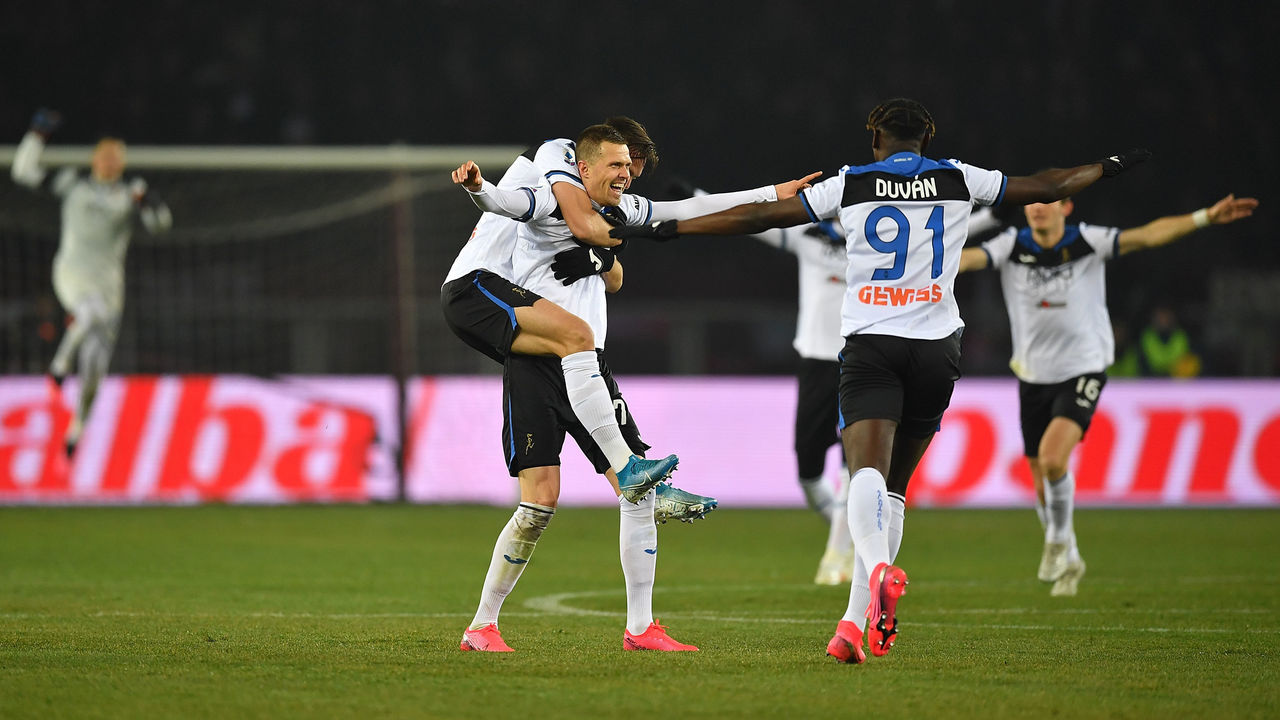 Assuming the mantle from Ajax as this season's European darlings, Atalanta have won both plaudits and fans alike for their fearless, buccaneering brand of football. Papu Gomez, Josip Ilicic, and Duvan Zapata lead the way, with a cast of otherwise unheralded contributors playing crucial roles in keeping the up-tempo machine rolling. Though they lack Champions League experience - the importance of which, frankly, is often overstated - Atalanta have shown through a number of comeback triumphs that they possess the necessary mettle to upset the apple cart.
12. Tottenham
Who is the bald Jose Mourinho imposter on the Tottenham bench right now, and what has he done with the real Portuguese gaffer? Surely a team that's made a habit of winning high-scoring affairs can't be managed by someone who's long been regarded as one of the game's most miserly tacticians. Mourinho's sides have long been defensively rigid to the point of boredom, but since his appointment in north London, Tottenham matches have offered non-stop drama. They've made tough work of beating middling Premier League clubs, and they've needed (often big) slices of luck to get the job done, which doesn't bode well against RB Leipzig. But if nothing else, Spurs have been figuring out ways to win. Maybe this really is a Mourinho team after all.
11. Chelsea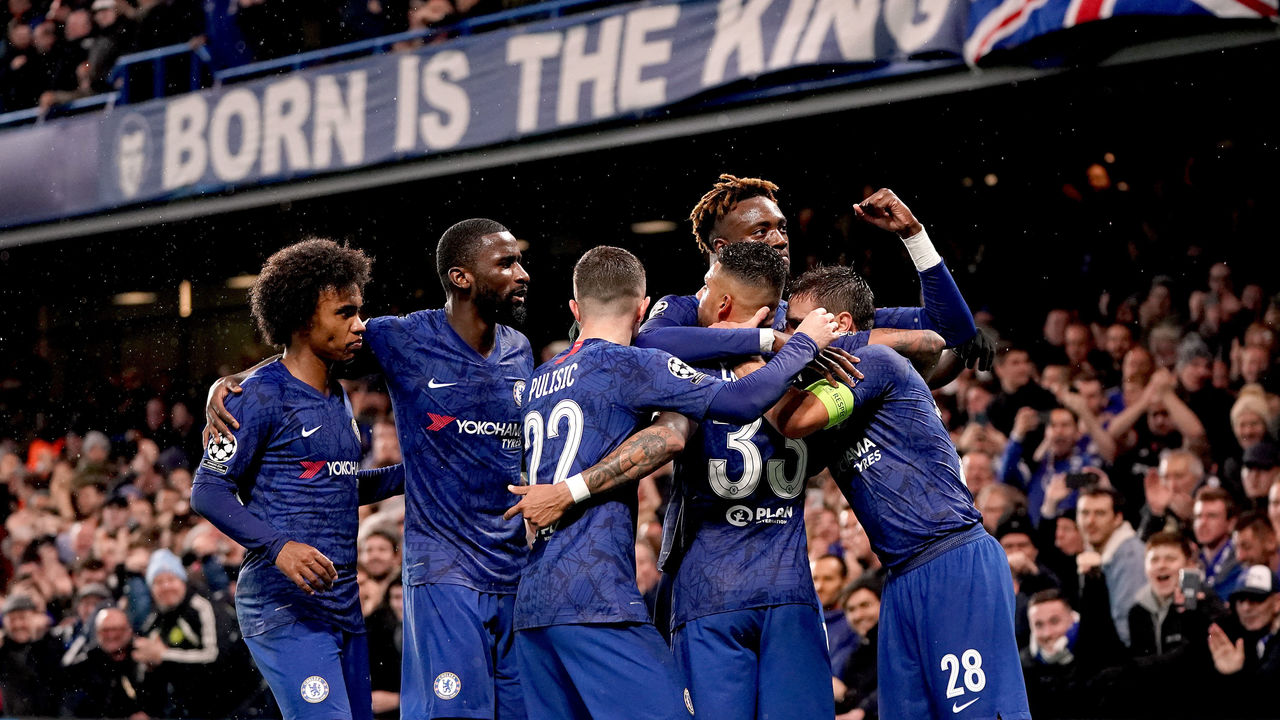 Attacking excitement and defensive vulnerability are a theme in this tier, with Chelsea being yet another example of a club that's enthusiastic going forward but often disastrous inside its own penalty area. Goalkeeper Kepa Arrizabalaga has been a nightmare and is no longer assured of his place between the sticks. He's left plenty to be desired, but he's not solely to blame. A porous backline has been far too accommodating to opposing strikers, particularly when trying to nurse a lead. Simply outgunning the opposition figures to be Chelsea's best chance at advancing. Unfortunately, that becomes an issue when you're slated to meet Bayern Munich.
10. Borussia Dortmund
They may be defensively frail, but my word are they fun. Borussia Dortmund, led by the red-hot teenage duo of Erling Haaland and Jadon Sancho, have scored 22 goals in their last five Bundesliga matches. Assuming you don't have a rooting interest, BVB are arguably the most enjoyable team in the world to watch right now, guaranteeing goals in abundance at both ends. The leaky backline will almost certainly doom them against Paris Saint-Germain, but make sure you take the opportunity to see them in action now before Haaland and Sancho get plucked away by Europe's behemoths.
9. Atletico Madrid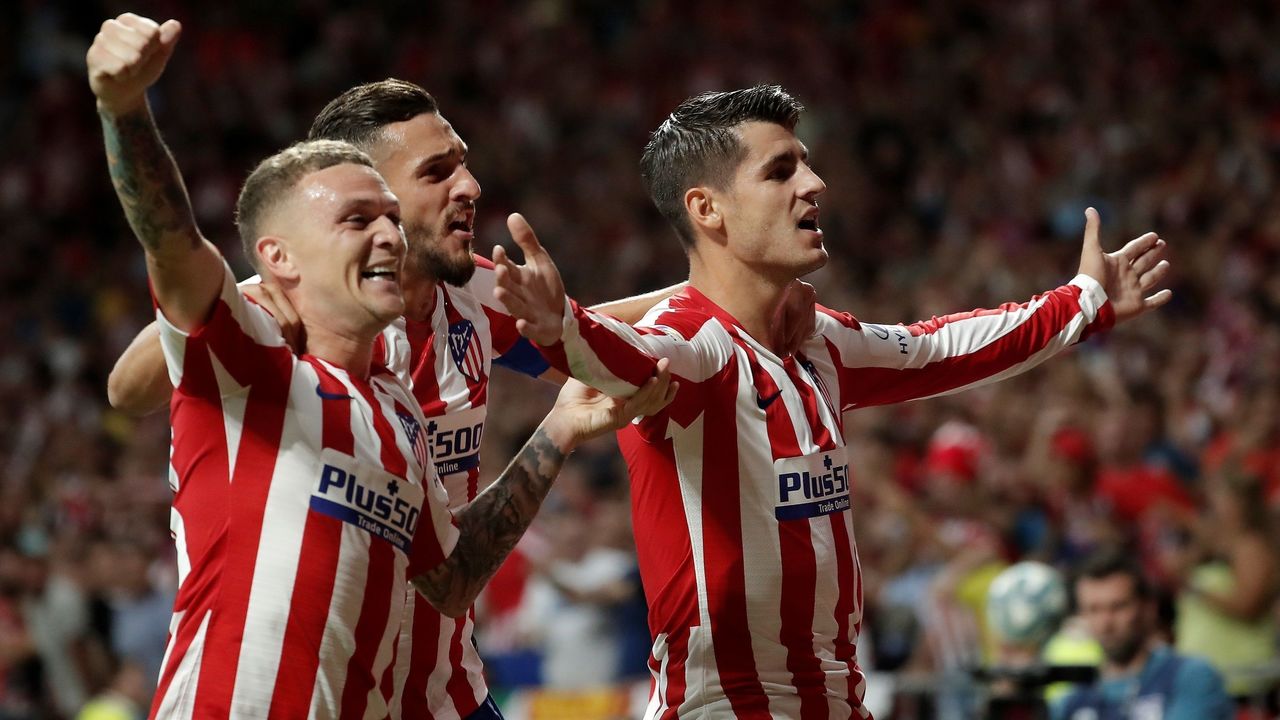 While the three clubs immediately above score at will but can't keep the ball out of their net, Atleti have the opposite issue. Diego Simeone's side remains defensively resolute - though not to the extremes of previous years - but it simply can't generate offense with any kind of regularity. Alvaro Morata leads the club with seven La Liga goals this season. Nobody else has more than four, and the team as a whole has just 25 in 24 matches. Joao Felix's first year in Spain has been disrupted by injuries, while Diego Costa has also been banged up throughout the season. Right now, it looks like it'll take a miracle to beat Liverpool.
Contenders
8. Barcelona
How far can Lionel Messi carry this team? Without Luis Suarez and Jordi Alba, two of his longtime running mates, even more of the attacking burden will fall on the diminutive Argentine magician, who's increasingly being tasked with scoring goals and creating them. He can obviously do both - Messi has six assists in his last three league outings - but it's still a lot to ask. The football has been more velvety since tactical purist Quique Setien took over, but the team as a whole looks more vulnerable. That may not haunt Barca against an inconsistent Napoli side, but other, better teams will take full advantage.
7. RB Leipzig
If, for some reason, you aren't yet taking the Bundesliga challengers seriously, it's time to start doing so. RB Leipzig, an electrifying, in-your-face side led by rising German superstar Timo Werner, have all the pieces to make a deep Champions League run despite inexperience. Similar to Atalanta, just how much stock should we put in that? Domestically, Leipzig have shown they're a force to be reckoned with, even if the sight of their logo makes other Bundesliga fans squirm. Is this the year they truly announce themselves amongst Europe's elite?
6. Juventus
Juventus, longtime Champions League sufferers desperate for success in this tournament, haven't been shy about their continental intentions. After tripping over the final hurdle in both 2015 and 2017, the signing of Cristiano Ronaldo was the most blatant win-now move the Italian juggernauts could possibly have made. Even Maurizio Sarri was brought aboard under the assumption that a more free-flowing style was needed to succeed in Europe. Questions remain over the tactician's ability to deliver that success - especially amid a recent wobble in form - but if things click, look out.
Favorites
5. Real Madrid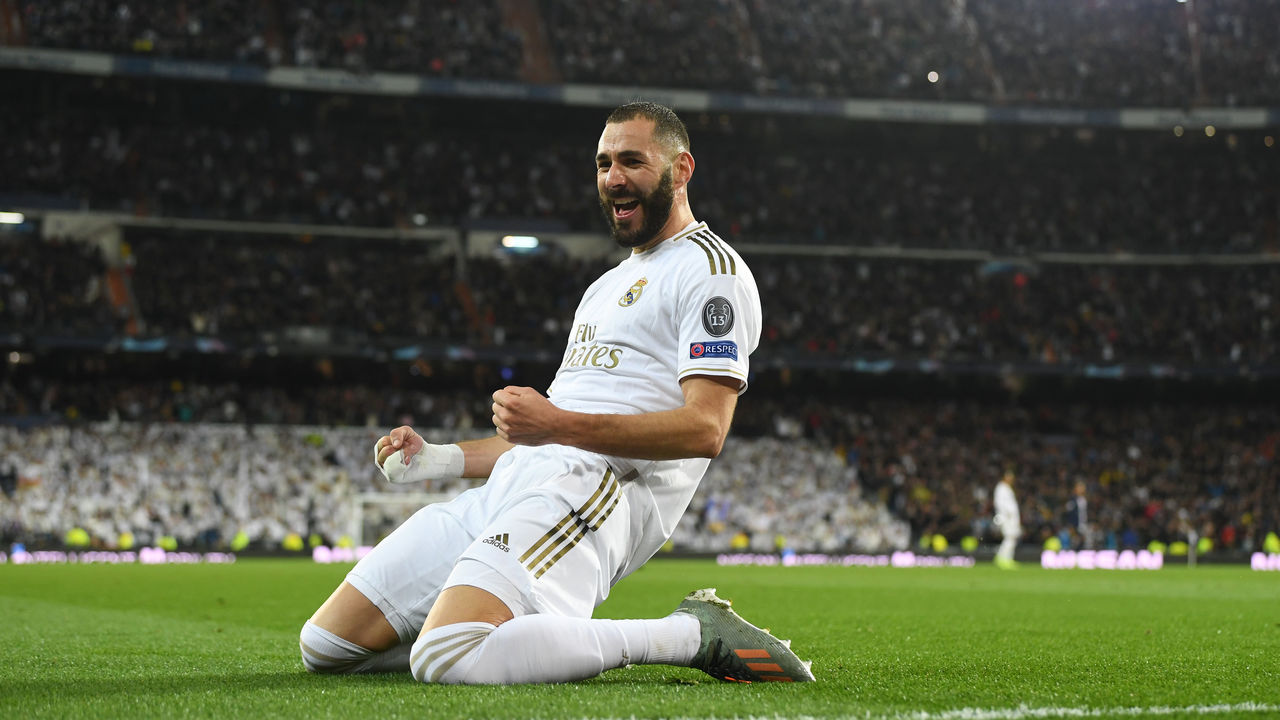 Somewhat quietly, Zinedine Zidane has transformed this team into a stingy unit. Of the remaining contenders, only Liverpool have conceded fewer league goals than Real Madrid's 16 this season. It's not luck, either. Their expected goals against total (18.8) is the second-best mark in La Liga, behind only city rivals and perennial defensive juggernauts Atletico. Eden Hazard is finally back after a lengthy injury-induced absence, and he'll be able to take some of the attacking burden off the shoulders of leading scorer Karim Benzema, offering this suddenly impermeable team greater balance.
4. Bayern Munich
Don't look now, but Bayern Munich are back atop the Bundesliga despite a rash of defensive injuries that had threatened to derail their season. Hansi Flick has come up with creative solutions since replacing Niko Kovac on the bench, most notably moving 19-year-old Canadian winger Alphonso Davies to left-back with rousing success. Veteran forward Thomas Muller looks rejuvenated, Serge Gnabry is producing, and Robert Lewandowski continues to be the best pure goalscorer alive. There are weapons all over the pitch.
3. Manchester City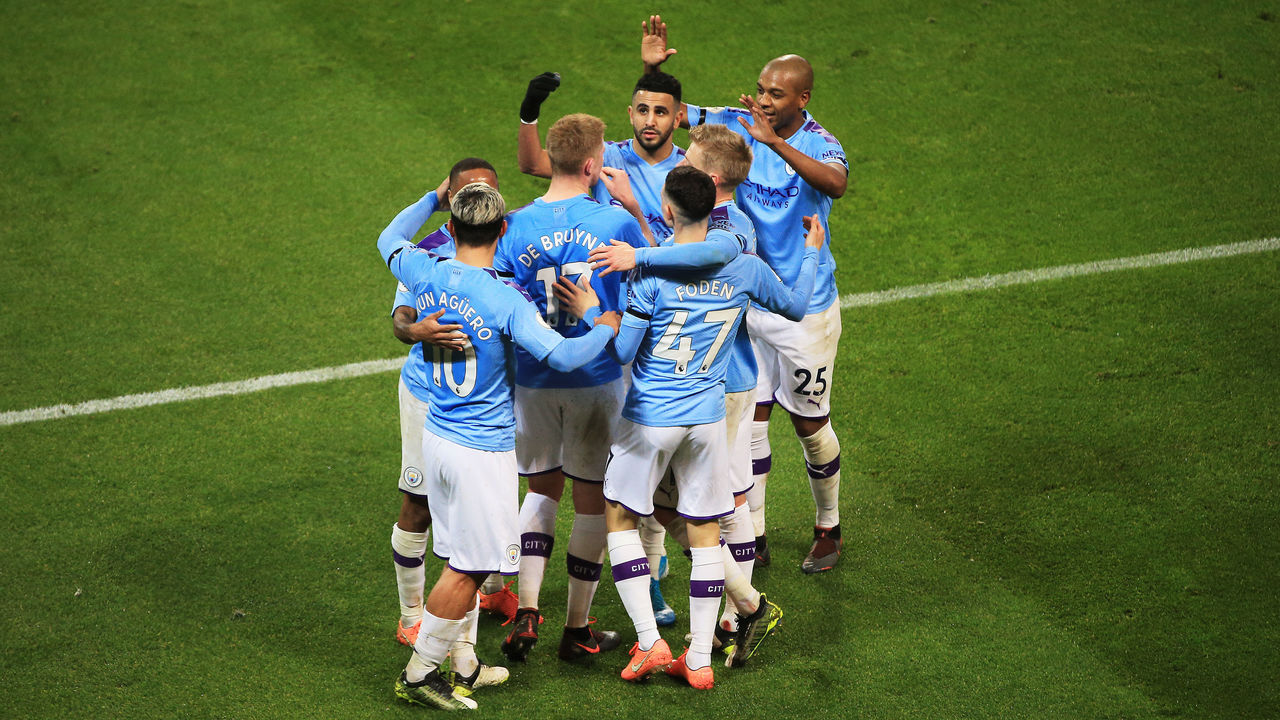 What's the mindset in the Manchester City dressing room right now? This type of thing is impossible to measure, of course, but in the wake of their shocking European ban, motivation should be sky-high; for a host of players, this could be their last chance to win the damn tournament for the foreseeable future. That adds exponential pressure to a team that's already putting all of its eggs in the continental basket, making an impending last-16 tie with Real Madrid all the more fascinating. Trailing Liverpool by 25 points in England's top flight, it's Champions League or bust for Pep Guardiola.
2. Paris Saint-Germain
Arguably the most talented team in the competition from top to bottom, Paris Saint-Germain boast a bevy of impressive options across the pitch. The attacking firepower has always been there, of course - if anything, there's even more of it this season with the additions of Mauro Icardi and Pablo Sarabia - but there's finally a balance to the French champions that makes them truly frightening. And if all else fails, Kylian Mbappe is already at the point where he can blow teams out of the water by himself. Oh, and Neymar's still pretty good, too.
1. Liverpool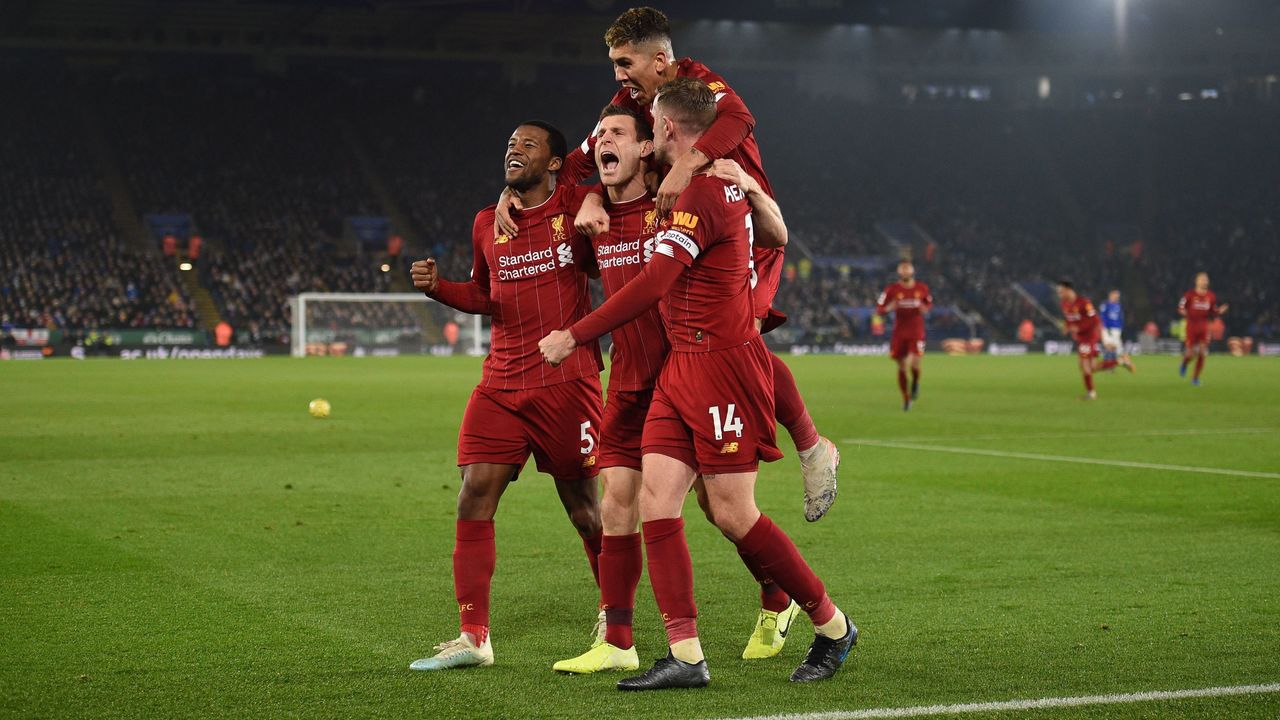 Obviously. Until the reigning Champions League winners give us a reason to remove them from their lofty pedestal atop European football, that's where they'll remain. Jurgen Klopp's side can beat you in a variety of ways, grinding out wins and steamrolling teams to equal effect. In the midst of an unbeaten Premier League campaign, the Reds have now collected 103 out of the last 105 points available in England's top flight - a truly obscene tally. There's no need to overthink this one: Liverpool are the best side on the continent.