Mayweather-Paul disappointing for fans, good for business
Johnny Nunez / Getty Images Sport / Getty
Floyd Mayweather and Logan Paul went the distance in a rather lackluster exhibition boxing match Sunday night.
No winner was announced because it wasn't a sanctioned fight, but Mayweather - one of his generation's greatest boxers - outfought the YouTube star throughout the eight-round contest.
Here are three takeaways from the eccentric night at Hard Rock Stadium in Miami Gardens, Florida.
Paul going the distance was good for business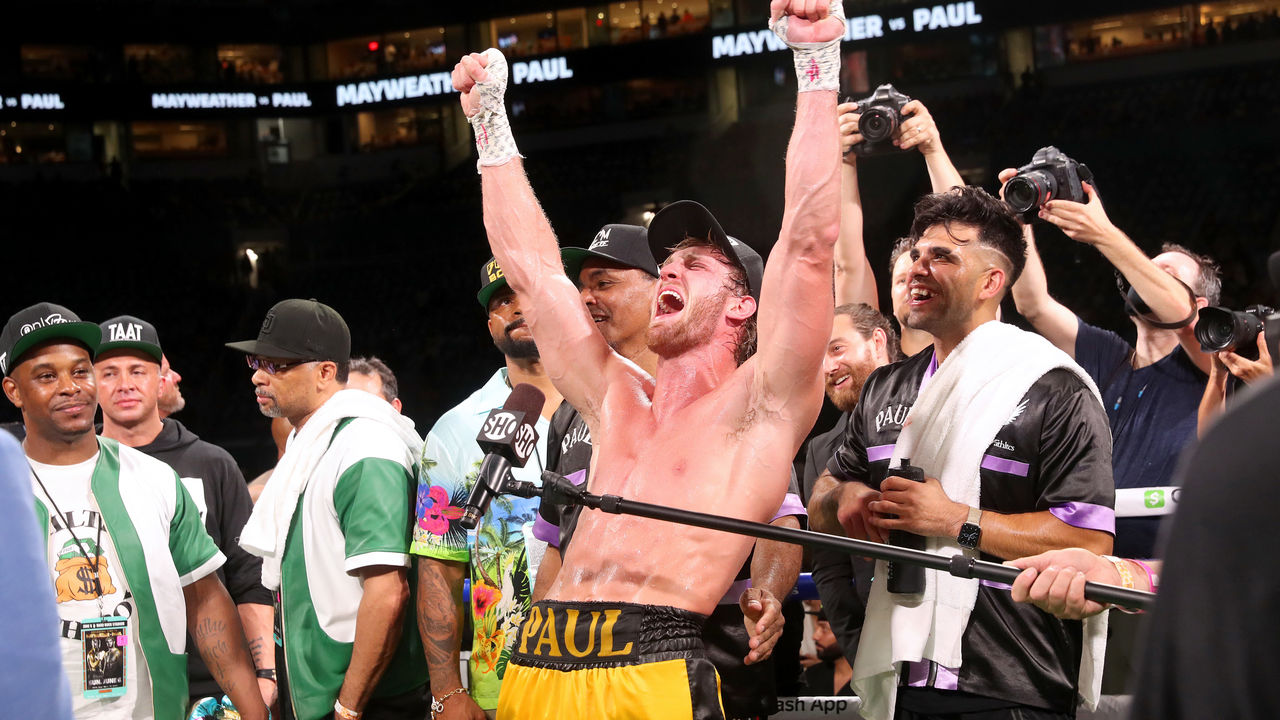 From an entertainment perspective, what we witnessed Sunday was far from ideal. The exhibition bout itself could've been a lot better. Mayweather and Paul combined for 71 total strikes, which isn't very high for 24 minutes of action. Mayweather turned his intensity up a notch in Rounds 3-5, but the opening and closing rounds were dull. Paul struggled to land anything of note and there was a lot of clinching.
But from a business standpoint, there's no doubt this was a positive outcome. Paul, a YouTuber with one professional boxing match under his belt, went the distance with one of the sport's all-time greats. Whether that's because Mayweather let him go all eight rounds or because Mayweather struggled with Paul's size advantage, it's tough to say. But the reality is Paul came out relatively unscathed, and that'll be important when a promoter goes to market his next fight.
Had Mayweather knocked him out in the first or second round as widely expected, the desire to see Paul in another boxing match would've decreased. Paul lost a split decision to a fellow YouTuber in 2019 and managed to find himself standing across from Mayweather less than two years later, so it's clear his fan base - and the overall circus-fight audience - will continue to be interested regardless of the outcomes of these matches. But the circus-fight "bubble" will pop that much quicker when the acts are a complete failure.
Going back to the entertainment side, it doesn't matter to Showtime - which distributed Mayweather-Paul on pay-per-view - that the fight was a dud. Mayweather has already said he likely won't do any more exhibitions. Even if that's not true, history shows fans don't mind if Mayweather fights are boring - they'll still tune in for the next one.
Paul, though, is only 26. He'll likely make several more appearances in the ring - and maybe even in the MMA cage - before he moves on to something else. This is who promoters need to capitalize on and make look as good as possible. This is the guy who could be around fighting other celebrities or athletes years from now, well after Mayweather has hung up his exhibition gloves. Paul is the new cash cow, and it was vital not to ruin that with a bad loss in Sunday's clash.
Did Mayweather try?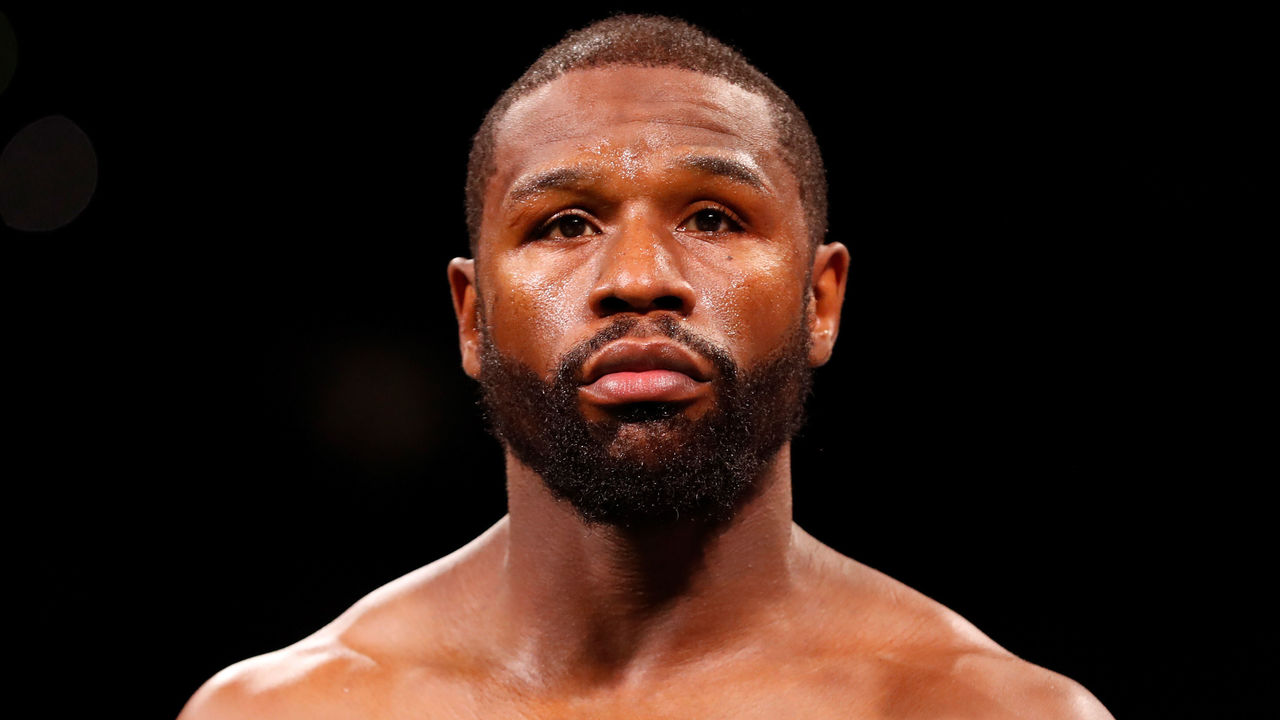 Many experts thought Mayweather would finish Paul by the fight's midway point at the latest. And after the third round, when Mayweather started to pick up the pace, it seemed like a stoppage was inevitable.
So, how did we get to this no-decision?
There are a few possible answers. Either Mayweather didn't fully try, or his age finally caught up to him. Or, Paul is just better than we thought.
In some ways, it might be a combination of all three.
For starters, it seems unlikely Mayweather gave it his all. He's a former pound-for-pound king and arguably the greatest boxer of his era. The idea that Mayweather, even at 44, struggled to finish a YouTuber who lost to another YouTuber seems absurd. Just over two years ago, Mayweather made a Japanese kickboxing phenom in Tenshin Nasukawa - who, granted, was a lot smaller than Mayweather - look silly. Surely Mayweather could finish a guy who had boxed twice in his life heading into Sunday if he wanted to, right?
Mayweather made some conflicting prefight comments about how the bout would play out. One day he said he'd treat it like a real fight and finish Paul, and the next he said it wouldn't be fair to the fans who paid for the pay-per-view to end it in the first round. Still, there was at least some indication he wasn't going to take it seriously - after all, it was an exhibition. Once the fight wrapped up Sunday, Mayweather compared it to a sparring match.
At the same time, we have to consider that Mayweather is 44. He's obviously no longer in peak form. He'd been out of action for over two years and hasn't trained for a professional bout since 2017. Mayweather's cardiovascular endurance was great and his defense held up well, but his offense wasn't potent. Even if you believe Mayweather didn't try as hard as he could have, he did show signs that he's declined from his days as a world champion.
And then there's the unlikeliest option of the three: Paul has more potential as a boxer than we thought. That statement alone is untrue. Paul displayed a slow jab and poor striking form. He didn't connect flush on Mayweather. The 26-year-old deserves credit for being tough and having a good chin, but let's not pretend this was a good performance.
However, it's realistic to suggest it was at least a little difficult for Mayweather to overcome Paul's physical advantages. Paul weighed in 34.5 pounds heavier than his opponent, he's six inches taller, and he had four inches of reach on Mayweather. He did a good job of getting the former champ in the clinch to avoid power shots, and Paul briefly held Mayweather up against the ropes. So, while Paul wasn't better than we thought from a pure skill standpoint, it does seem likely that Mayweather would've had more success against someone his size.
No impact on boxing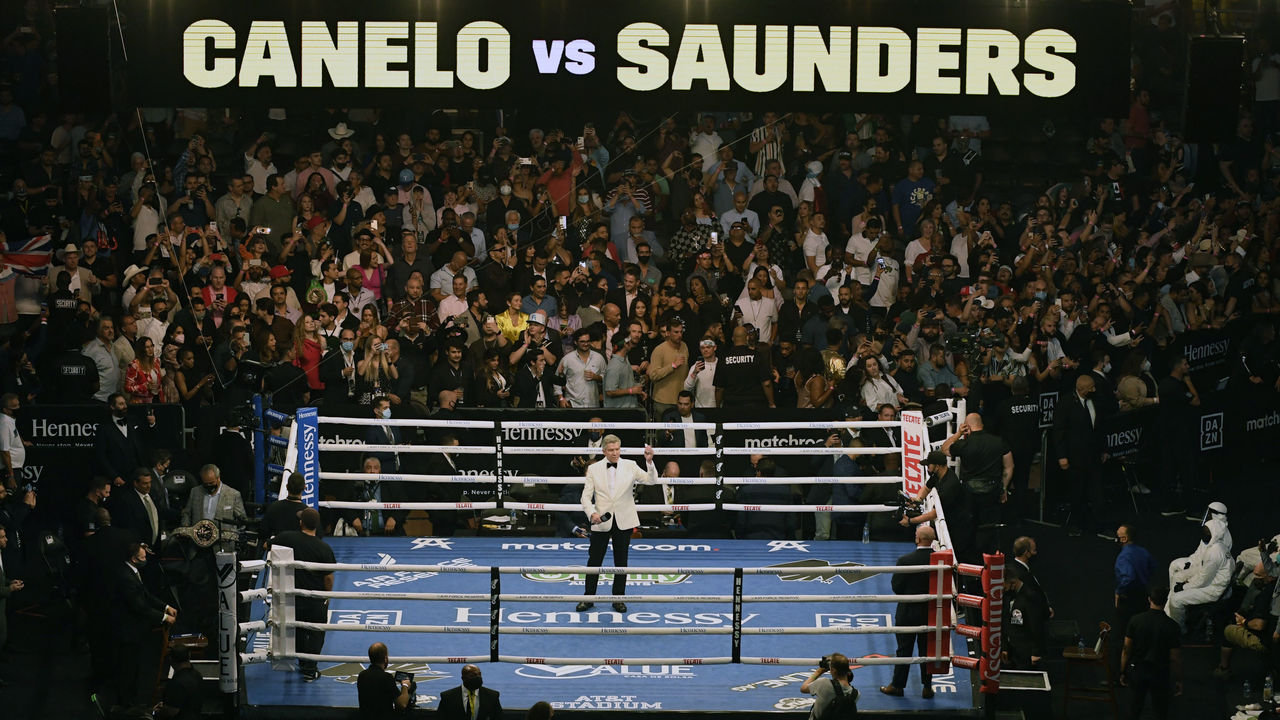 People like to say these celebrity fights hurt boxing. Others think they bring a new audience to the sport. Realistically, neither is true.
The people who tune in to see the Paul brothers square off with former MMA fighters, ex-NBA stars, and former boxers are a very different group of people than those who look forward to seeing elite boxers such as Canelo Alvarez, Tyson Fury, and Teofimo Lopez.
There isn't a ton of crossover there, and that isn't likely to change anytime soon. Just because you want to see the Paul brothers fight in the ring doesn't mean you'll enjoy a high-level boxing match (and vice versa). Those are two very, very different things.
On the other hand, boxing fans aren't going to stop tuning in to the real fights just because they have to read about Jake Paul knocking someone out on Twitter once in a while. So, no, these circus fights aren't hurting or killing boxing as some people think.
There's no doubt we'll see more circus fights in the future since they've been a huge success. They make the competitors and promoters a lot of money, and a certain audience is clearly interested in these bouts. But an actual impact on the sport of boxing - good or bad - is nonexistent.
Comments
✕
Mayweather-Paul disappointing for fans, good for business
  Got something to say? Leave a comment below!