In anticipation of Saturday's boxing match between YouTube star Jake Paul and former UFC fighter Ben Askren, theScore asked more than three dozen fighters for their predictions.
(Responses have been lightly edited for clarity.)
Curtis Blaydes, UFC heavyweight: I'm taking Jake Paul strictly based on Paul's last fight. His hand speed and combination fluidity are miles beyond Askren's. On top of that, Askren's footwork is so zombielike; he sometimes appears to me as more of a walking punching bag than a competent striker.
Stephen Thompson, UFC welterweight: I'm going for my man Ben Askren. I think he can tire Paul out and dirty box him.
Gegard Mousasi, Bellator middleweight champion: I will be rooting for Askren.
Uriah Hall, UFC middleweight: It's hard because they picked the worst striker in MMA versus the worst person on the planet. My MMA side is saying Ben will win on points.
Belal Muhammad, UFC welterweight: I got Askren finishing him in the later rounds. I think Paul will try to knock him out early by throwing bombs, and that's going to gas him out.
Santiago Ponzinibbio, UFC welterweight: I think Jake Paul is going to win. Askren's striking is terrible.
Jimmie Rivera, UFC bantamweight: Ben Askren, hopefully. Because of the experience, I got Ben.
Matt Brown, UFC welterweight: I think Askren will beat Paul if he has taken the training seriously. If he hasn't trained seriously, then Paul has a good shot. But Paul won't be able to knock him out no matter what.
Walt Harris, UFC heavyweight: Askren by decision. Have to stick with my MMA guy.
Mirsad Bektic, UFC featherweight: Unfortunately, Jake by liver shot.
Cody Stamann, UFC bantamweight: Jake Paul hand-picked Ben Askren for a boxing match. Askren is literally the worst stand-up guy in the UFC. But he's a competitor, and he has big-fight experience. Jake has better hands, but he's not a fighter. I think Askren wins even though his boxing is awful.
Brent Primus, former Bellator lightweight champion: I really want Ben Askren to win, but if I had to put money on it, I would bet on Jake. Ben isn't known for his stand-up or boxing. It's actually embarrassing to watch. But if it was an MMA fight, Ben would bend him over and spank his ass. These boxers and athletes wouldn't dare challenge an MMA fighter to an MMA fight.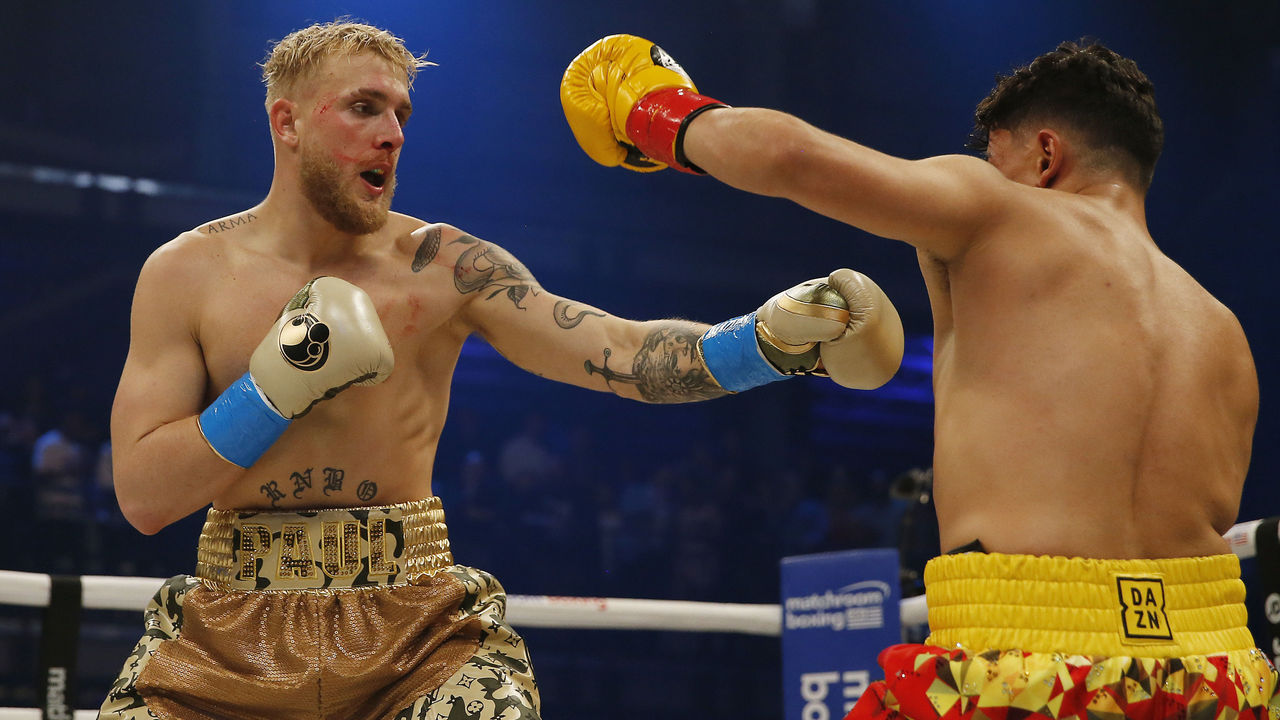 James Krause, UFC welterweight: These are the fights that really intrigue me. There are so many X-factors and unknowns. Looking at the facts, I have to think Jake Paul is going to win this fight. This dude is putting in real work. He can really box. I'm not saying he can hang with real professional boxers, but from what I've seen, he can really box. This kid's got some real grit to him. He's bringing in sparring partners that are whooping his ass. He's not just some YouTube guy. Ben Askren said it best: "Man, if Jake Paul can really box, I think I'm in trouble. I just don't think that's the case." Man, I don't know. It looks like he can box a little bit.
Jake Paul is by far a better boxer. My only concern is Askren has been competing his whole life, and he knows how to win. I could see a situation where Paul is throwing hammers and he punches himself out, and Askren clinches him up and bullies him around the ring. If they clinch up, Askren is going to move him wherever he wants. I could see him making it ugly early and getting Jake tired. Askren is durable. He can take a good punch with little gloves. And he's a competitor. Gun to my head, I have to go Jake Paul, but I'm pretty much 50-50 on it.
Shane Burgos, UFC featherweight: I'm predicting Jake wins by disqualification. Jake starts tagging him up, and Ben says "f--- it" and takes him down repeatedly until the referee calls it. That's a real prediction. I think Jake will get the better of him early on, and if Ben gets hurt, I think that's how it will go. I think Ben should do exactly what I said, too. I would. F--- losing by knockout to that dude.
Mickey Gall, UFC welterweight: I think Ben Askren makes it ugly by clinching and dirty boxing and pulls out the win.
Devonte Smith, UFC lightweight: I want Askren to win just for the sake of the sport, but Jake seems pretty confident after his last fight. Askren isn't a bad fighter, but boxing is a different sport, and stand-up isn't his thing. Jake Paul has been practicing pure boxing, and they are picking his fights wisely, and opponents they feel are a guaranteed win.
Jared Gordon, UFC featherweight: I think Paul can win early. He has to finish Ben to win. Ben has to get him in the later rounds, wear him out, and make it dirty.
Louis Smolka, UFC bantamweight: Gut tells me Askren gets knocked out unless he's been holding something back.
Eryk Anders, UFC middleweight: Rocking with Askren.
Christos Giagos, UFC lightweight: I'm going with the Olympic athlete, Ben. He has more heart, but I won't count out Jake Paul.
Zak Cummings, UFC middleweight: I think Ben bullies him and dominates. Not sure if he finishes or not, but I think as long as he doesn't get caught in the first round, he will cruise to a victory.
Alexander Hernandez, UFC lightweight: Big Ben by fourth-round TKO.
Julian Marquez, UFC middleweight: Ben.
Darren Stewart, UFC middleweight: Jake Paul.
KB Bhullar, UFC middleweight: I think Ben is a phenomenal grappler in MMA, but his skills don't translate that well to the world of boxing. Jake Paul is inexperienced, but he's trained exclusively as a boxer. I hope Ben can pull it off, but if I had to bet, I'd put my faith in Paul getting the win.
Peter Barrett, UFC featherweight: Askren all day. I think he'll TKO Paul in the later rounds.
Sarah Kaufman, former UFC women's bantamweight: I think Jake Paul has a good chance of taking this one. Askren isn't known for his striking, and Jake Paul seems to have good length to his punches, along with good power.
Zach Makovsky, Brave CF flyweight: First, I want to say that I won't be watching, and I despise this trend in fight sports. Maybe sometime soon, we can have celebrities compete in all our sports for us, and professional athletics can be a thing of the past.
Askren is an excellent grappler with a slow and methodical yet unique style. What he doesn't possess is speed, power, quick reactions, defensive movements, or even a competent high guard. Sadly, I think Askren will get stopped. Not sure he'll get put out cold, but I think he will get stopped in the first half of the fight.
Brandon Girtz, Bellator featherweight: I'm really torn on what I think happens with this. We all know Ben has never had hands, and I've seen Jake Paul can actually hit. If Ben can put a pace on him and never let Jake get going, he will win. But unfortunately, I don't see that happening. Jake is probably going to win. I hope not, but Ben's boxing couldn't have gotten much better in four months.
Arjan Bhullar, ONE Championship heavyweight: Heart is going for Askren, but logic is saying Paul all day. He can actually throw a punch and put them together into combinations.
Jose Torres, Brave CF flyweight: Ben Askren will win by unanimous decision because even though he's not the best stand-up fighter, he's gone against some of the best and has pushed many different styles of fighters to the deep end and won. Jake is a tough, young athlete, but he is not a fighter. I believe he will start and win the first round strong, but Ben is smart enough to do what he must to survive and push through to tire out Paul and outwork him through the remainder of the fight.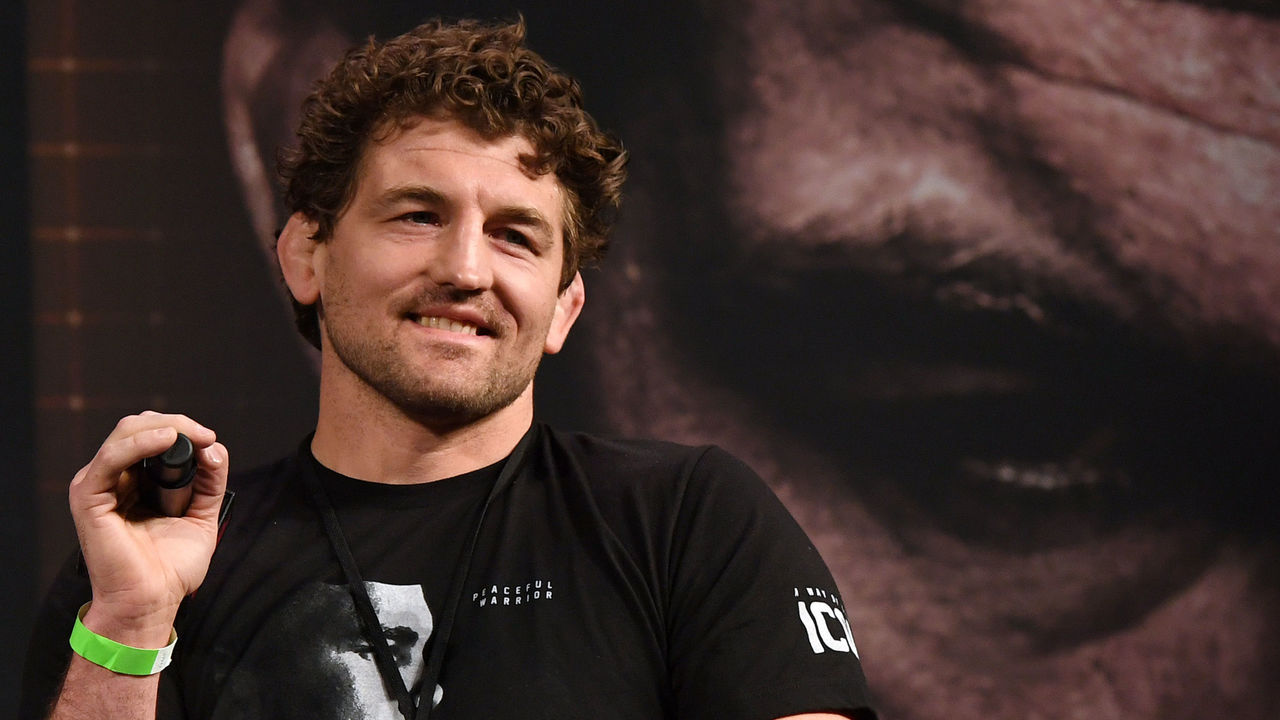 Brad Katona, Brave CF bantamweight: I'm pulling for Ben Askren on this one. Ben might have to initially overcome a hard two or three rounds, but he'll take it home with a decision win over the second half of the fight.
Josh Jauncey, former GLORY Kickboxing lightweight: Strange fight to predict. I believe Askren's years of fighting and competing should give him a massive upper hand. Plus, he should still be able to use his wrestling and grappling expertise to tie Paul up, lean on him, and tire him out.
However, the Paul brothers really aren't that bad skill-wise, especially considering they've only had a couple of fights. I'd definitely rate them higher than most amateur boxers with the same fight and training experience. If Ben doesn't get clipped before Round 4 - which is very possible - then he'll win by decision or TKO or Jake quitting on the stool from exhaustion.
Daron Cruickshank, former UFC lightweight: Ben Askren has zero striking skills whatsoever. I'm not sure Jake Paul has the smoke to knock him out, but if I had to put money on anyone in this fight, it would probably be Paul.
Juan Adams, former UFC heavyweight: Ben Askren.
Jarred Brooks, former UFC flyweight: I would say Ben Askren because he is a well-seasoned athlete. But only if it goes past the second round.
Raufeon Stots, Bellator bantamweight: Ben via eighth-round knockout.
Freddy Assuncao, MMA featherweight: I got Paul.
Fighters picking Paul: 15
Fighters picking Askren: 20
Fighters undecided: 3