Without a host of injured stars heading into their Champions League match with Arsenal on Tuesday, Borussia Dortmund manager Jurgen Klopp will be forced to field a new-look, untested lineup.
While it's a situation the German boss is accustomed to given the perpetual changeover that seems to take place at the club every summer, the Gunners may prove too big an obstacle to overcome with such a weakened group.
Dortmund will be without Marco Reus, Mats Hummels, Nuri Sahin, Ilkay Gundogan, and Jakub Błaszczykowski tomorrow evening, meaning their lineup will likely look something like this come kick-off: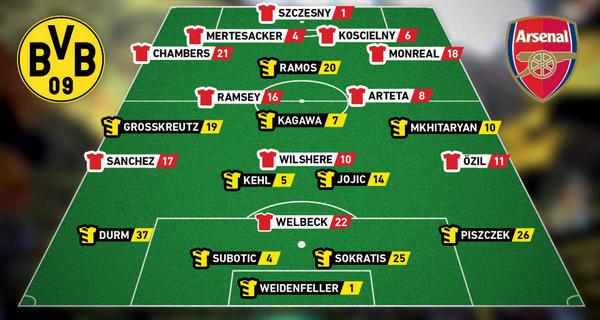 [Courtesy: Borussia Dortmund]
While the back-four is still very formidable and the presence of Shinji Kagawa is a big bonus, Arsenal will go into the match as favorites.
If the last couple of seasons have taught us anything, that's just how Klopp and company like it.
Feature photo courtesy of Reuters