The NHL had an official float in the Macy's Thanksgiving Day Parade in New York on Thursday.
We've compiled some highlights for your enjoyment.
The float featured a big wooden turkey holding a hockey stick: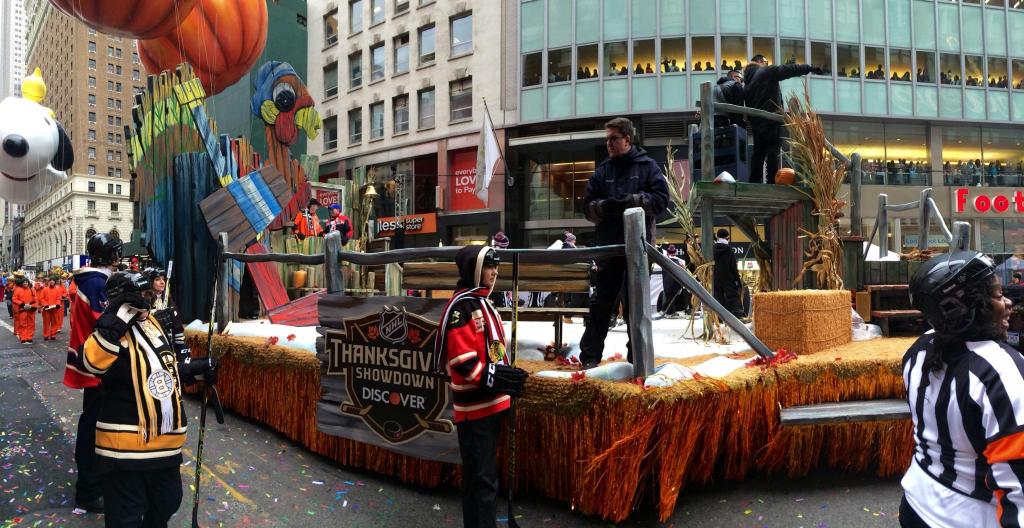 (Courtesy: @NHL)
Some people marching beside the float were dressed up as hockey pucks. Why?
There were some stars on the float - not Jamie Benn. Think more along the lines of retired players and really minor celebrities.
If you need help identifying those four gentlemen, they're Joel and Benji Madden from the band Good Charlotte, and retired NHL greats John LeClair and Pat LaFontaine, who was presumably relieved of his duties on the float an hour into the parade.
The coolest part of the float by far is that it appeared to have legitimately included an ice surface on which a handful of youngsters were allowed to skate and play shinny: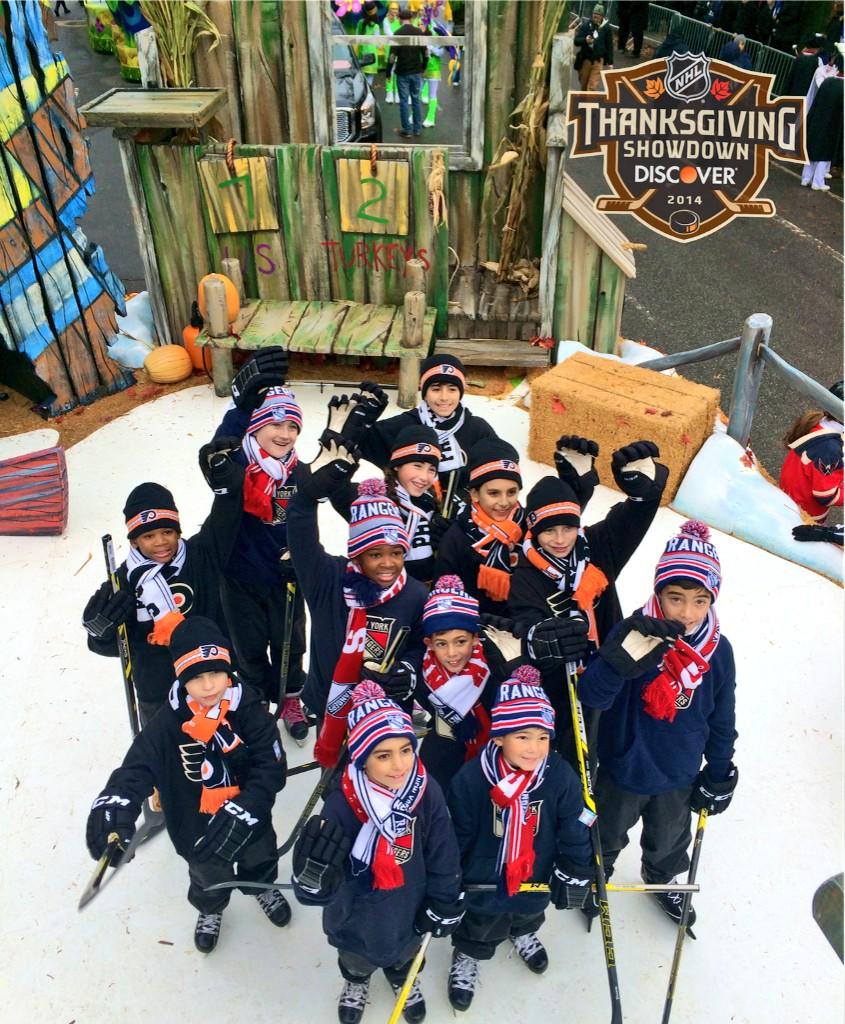 (Courtesy: NHL.com)
The float served to promote an official "Thanksgiving Showdown" game on Friday featuring the New York Rangers and Philadelphia Flyers in a matinee, broadcast nationally on NBC in the United States and on Sportsnet in Canada.
Feature photo courtesy of Matthew Emmons / USA TODAY Sports