There were some concerns (in jest) that fullback Ashley Cole was having trouble acclimatizing himself to his new club following his summer move to Roma, as the following club photo started making the rounds last week showing Cole awkwardly standing off to the side in a team photo.
Not surprisingly, the Internet capitalized on this opportunity, and a plethora of memes (referred to as either 'loner' or 'lurking' Ashley Cole) were spawned.
Friday, with the team gathered for another photo - this time on the "Rocky Steps" outside the Philadelphia Museum of Art - captain Francesco Totti took the opportunity to have some fun at the expense of his new teammate.
Hint: Look to the right.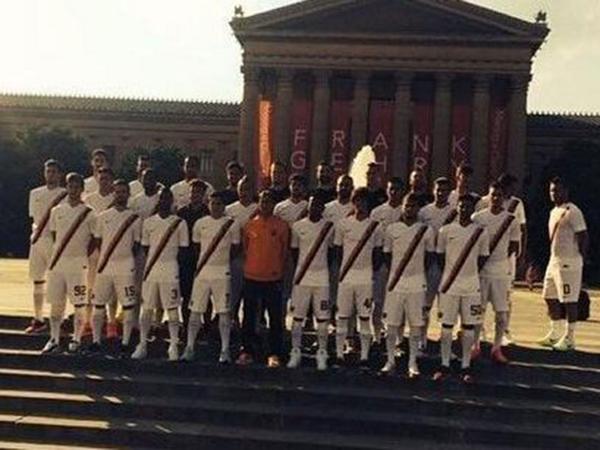 [Courtesy: The Independent]
Well played, sir.
Feature photo courtesy of Reuters